Home ownership, luxury, downsizing, adventure—no matter what you're looking for, this travel trailer can be all that, and more.
From its black corrugated siding and streamlined modern profile, to its white-washed pine walls and plentiful windows, the team at Land Ark RV has without a doubt outdone themselves with Drake, their latest model. 
At $139,900, this thoughtfully-designed camper is far from your average camper. Featuring a kitchen, full-size bathtub/shower, plenty of storage, and enough room to sleep up to six, the Drake offers all the essentials of a home in as little as 357 square feet. 
"The unique shape and appearance of the Land Ark RV is an example of form following function—in this case, the spatial quality of the interior drives the shape of the exterior," explains co-founder Joni Buzarde.  
"The front and back walls flare out not only to create a more usable space within the same footprint, but more importantly, it makes the space feel expansive rather than boxed in."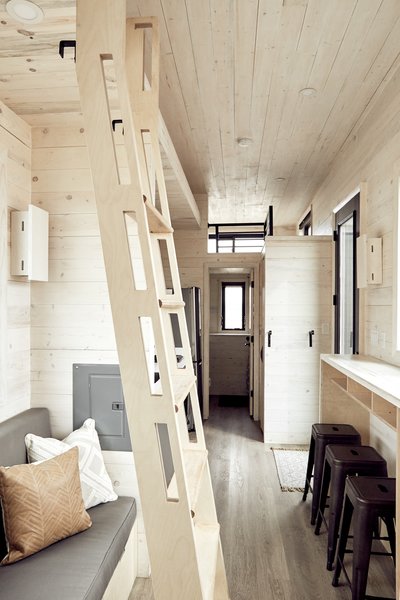 See the full story on Dwell.com: This Sleek Travel Trailer Is Practically a Cabin on Wheels