A design team builds a minimalist abode with curving interior walls on the site of 17th-century ruins in Scotland, creating layers of history and place.
The crumbling stone walls of a 17th-century farmhouse in the remote countryside of Dumfries, Scotland, presented a unique renovation opportunity for Lily Jencks Studio and Nathanael Dorent Architecture, the teams behind this project. Rather than demolish the old walls, they inserted a crisp, modern home within them, so as to emphasize the site's history and passage of time.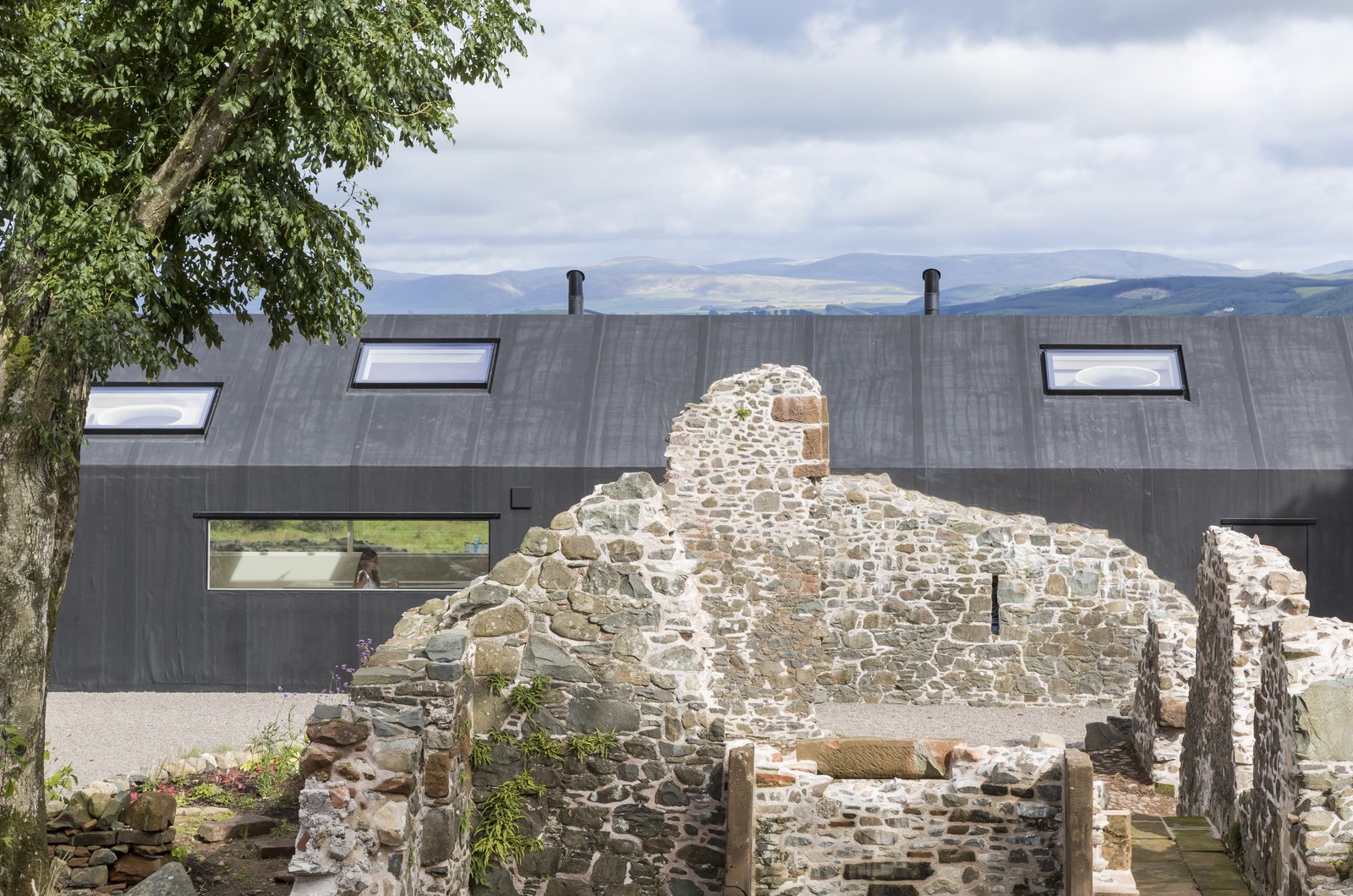 This approach starts with the new building's exterior envelope, which is a combination of the preserved ancient stone and black, waterproofing EPDM rubber. Large windows and door openings take advantage of where the stone stops and starts, and the team reinstated the pitched roof that the old farmhouse would have had, in order to "provide external coherence," they write.
Inside the exterior shell is a "curvilinear interior 'tube' wall system," writes the design team. The rounded surface is comprised of a gridded, wooden structure and insulating polystyrene blocks that are then covered with fiberglass. This forms organic, curved walls and window openings that depart from the stricter geometries of rectilinear doors and windows, and creates soft contrast against the old stone.
According to the design team, the three layers of the home—stone ruin, black exterior envelope, and curved interior shell—all function together to create a "dynamic sensory experience" that better evokes the "pleasures of living within layers of history."