Built to cater to the specific needs of a family of four, W Residence in Downtown Austin is unique in more ways than one. A dashing, dynamic and custom interior crafted by Christopher Sanders of Sanders Architecture with the help of Cravotta Interiors, this exquisite 3,150-square foot condo is now home to a family who previously enjoyed the tranquility and easy-paced life of suburban Austin. The move to a more bustling, urban neighborhood meant that the new interior needed to be a calming and convenient refuge that took them away from the constant rush of city life even while showcasing the glittering skyline of Austin!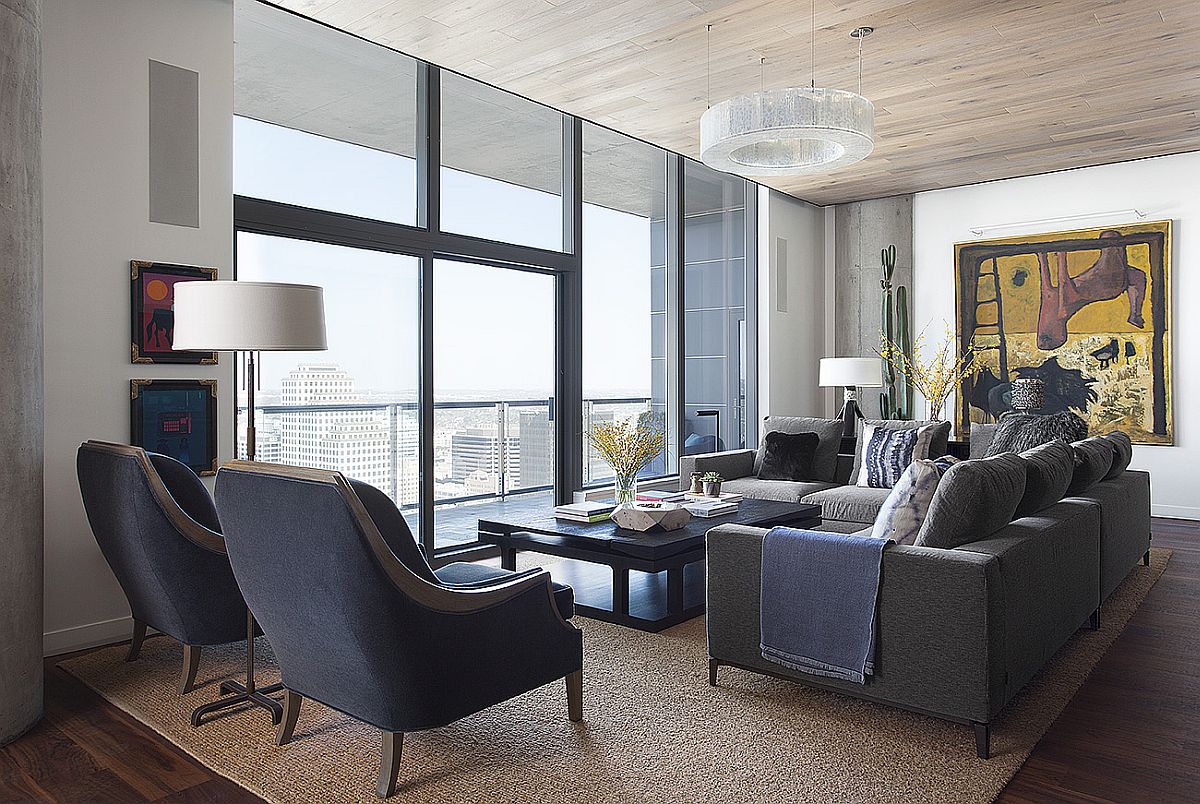 An open living area was chosen as the central feature of the condo with a plush gray couch and comfortable armchairs offering the homeowners unabated view of the cityscape. Large glass windows not only frame the view outside, but also bring in plenty of natural light and ensure that there is never a dull moment indoors. But it is the dining room / billiards room that ends up stealing the spotlight with its dazzling metallic chandelier and custom table – two creations which effortlessly morph into convertible billiards light and pool table when needed! Adding sheen to this multi-functional space is a steel and glass partition that elegantly delineates it from the bedroom and private areas.
RELATED: Urbane Vancouver Loft Merges Remarkable Views with Refined Living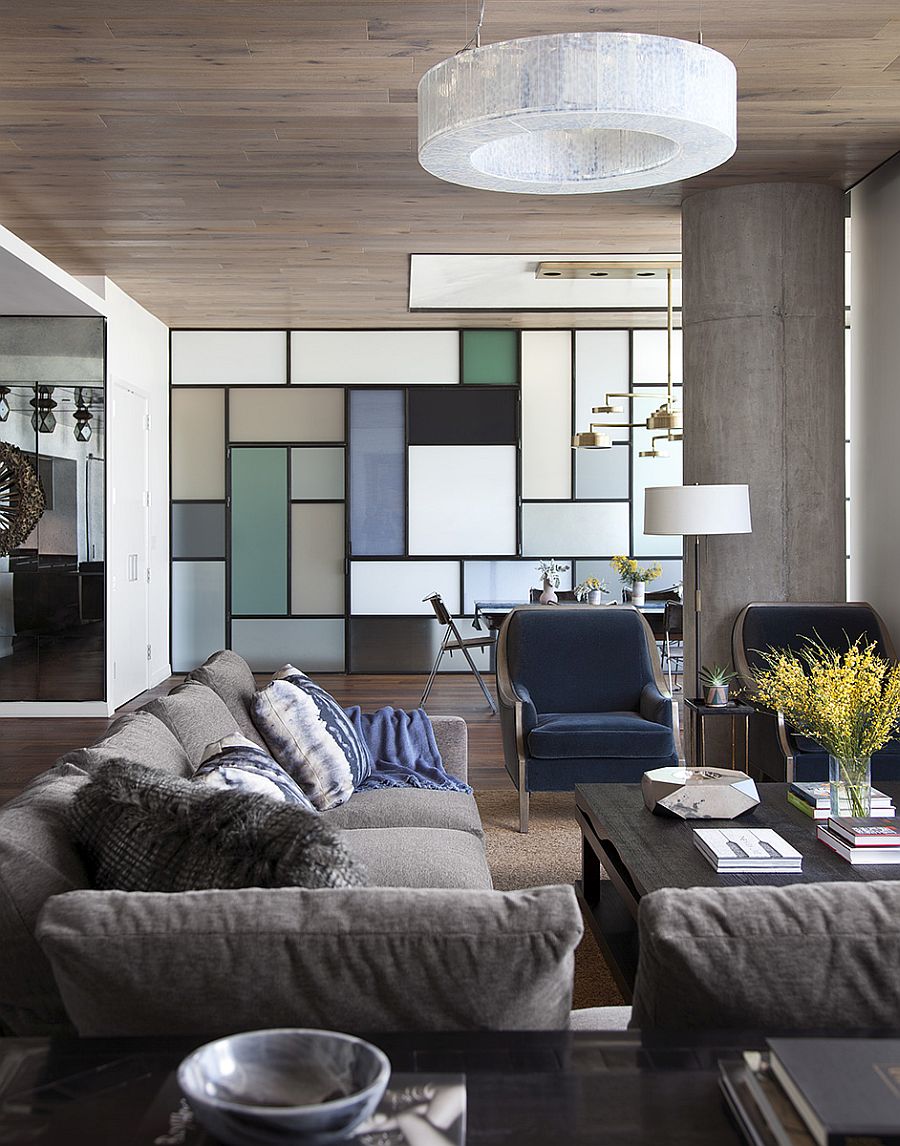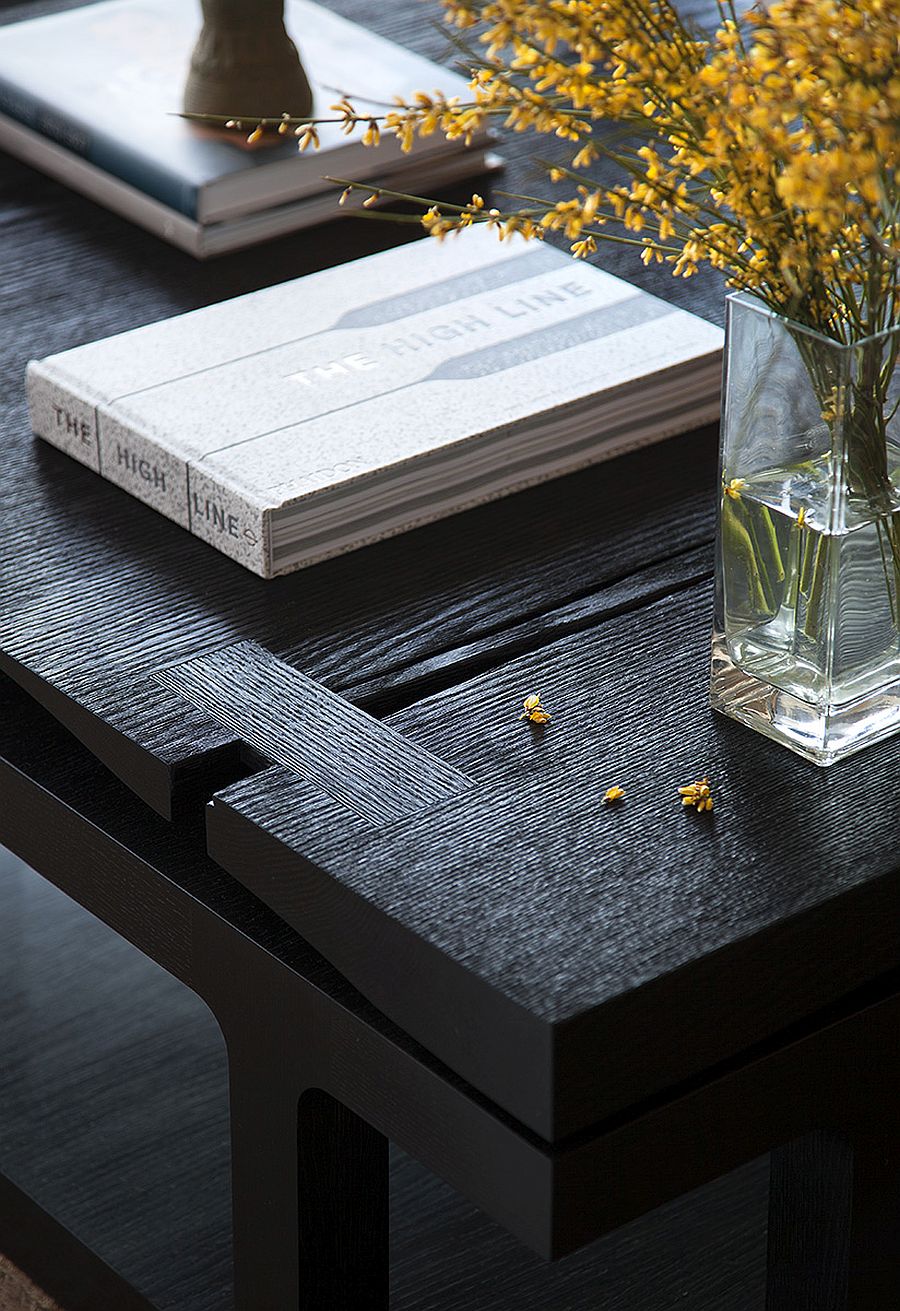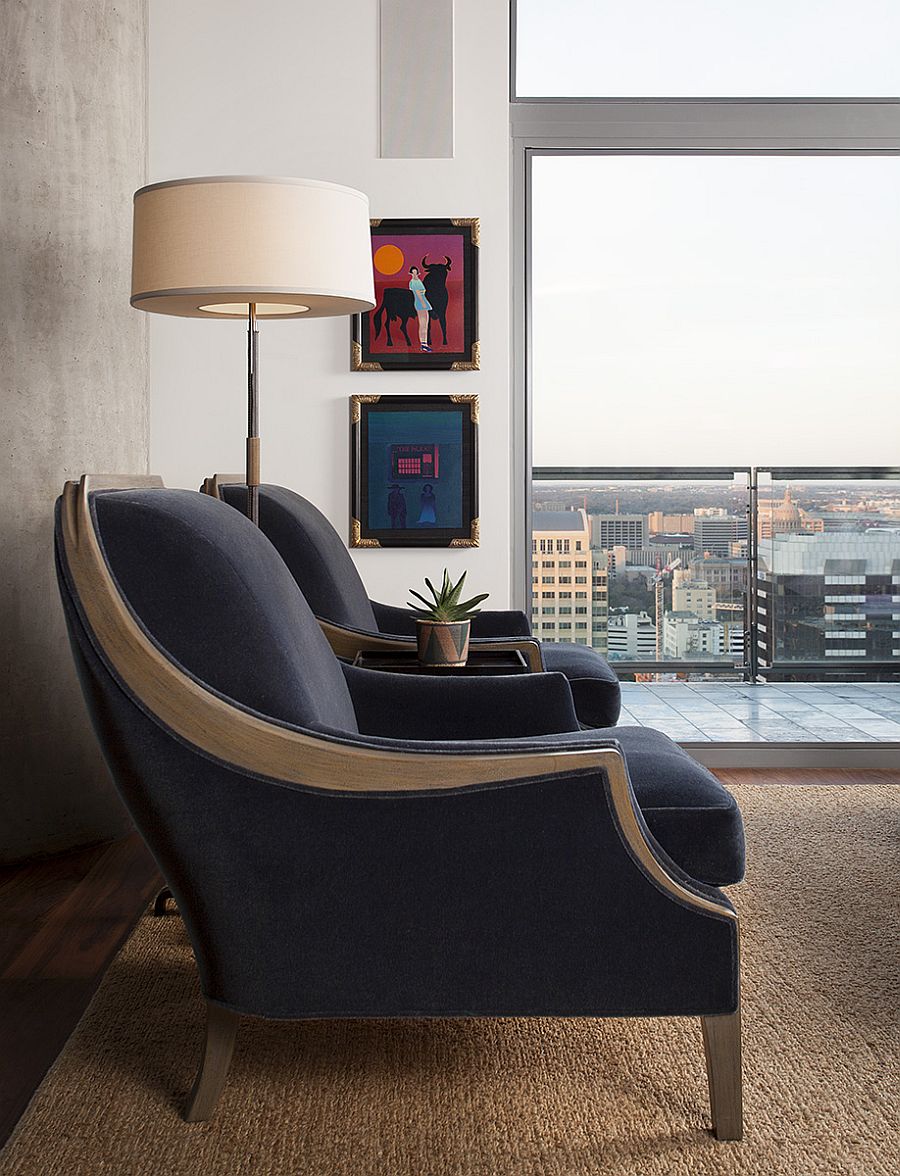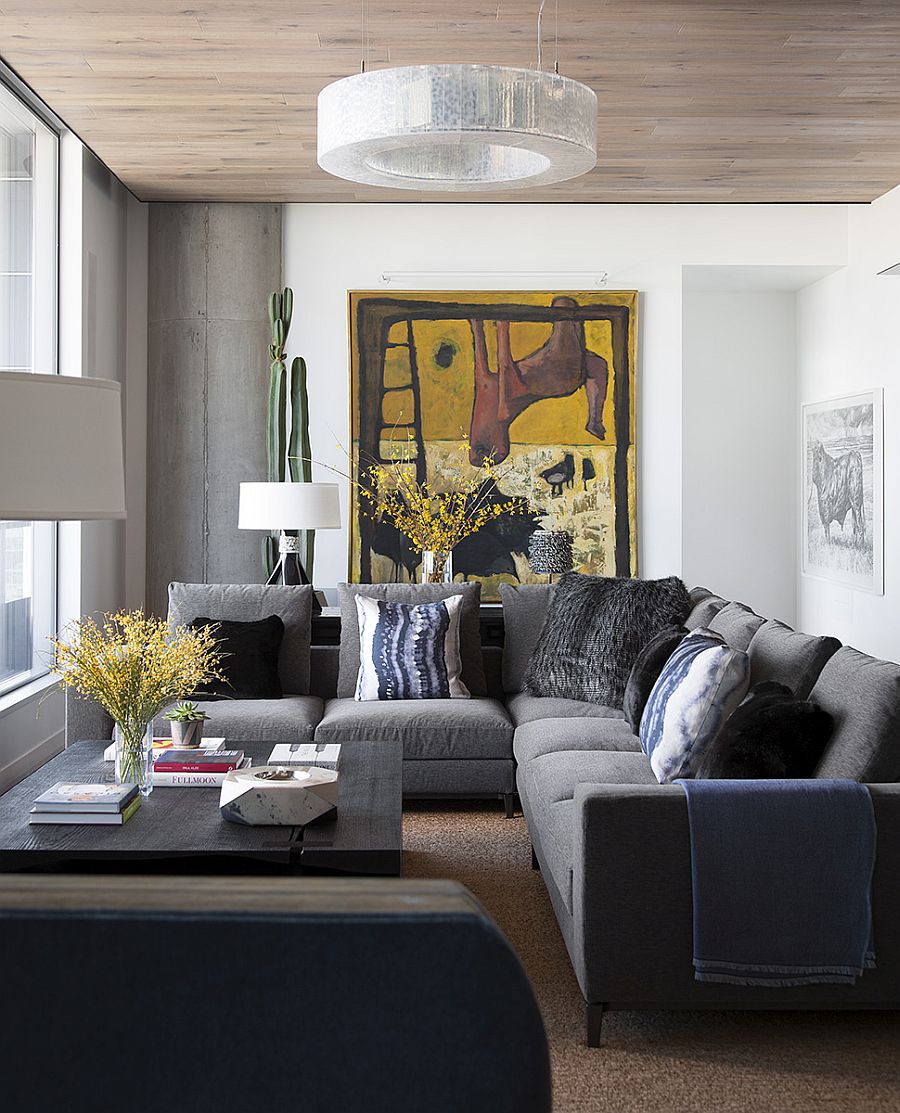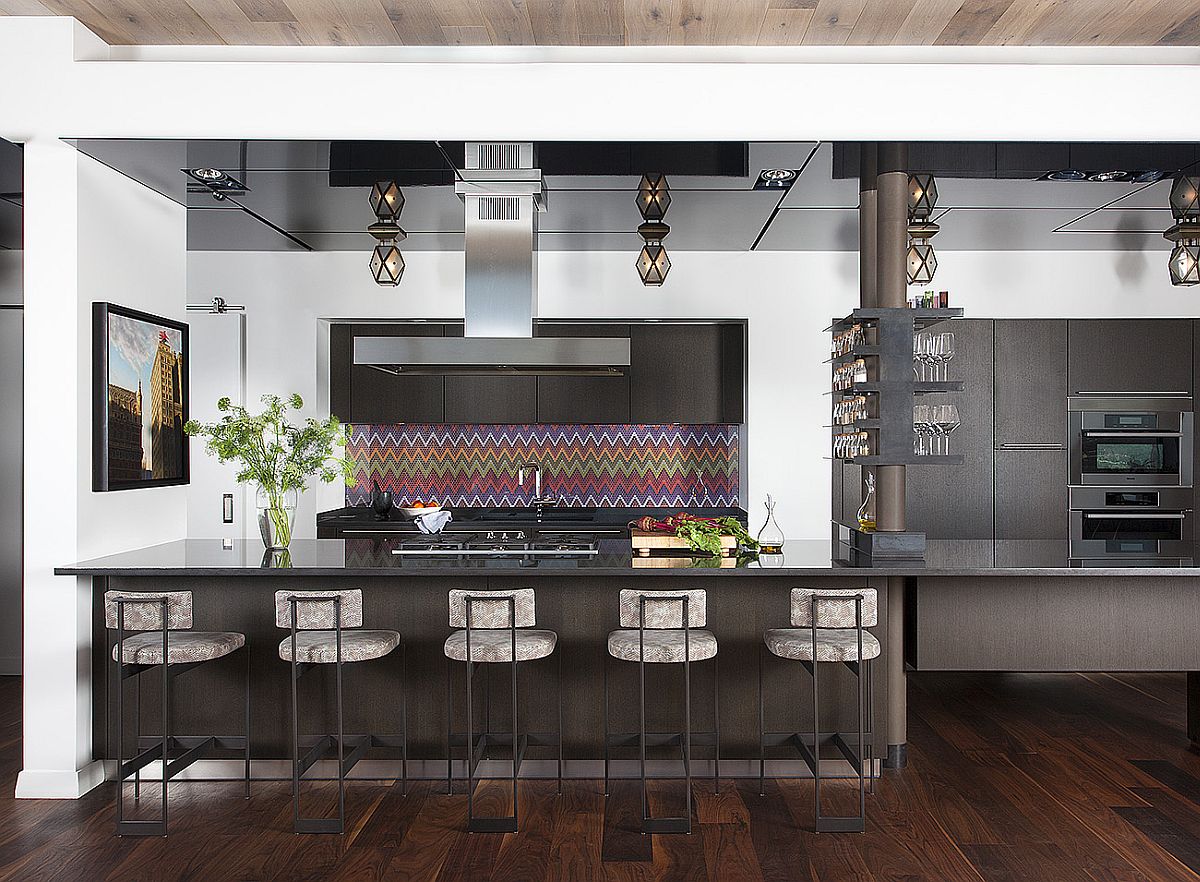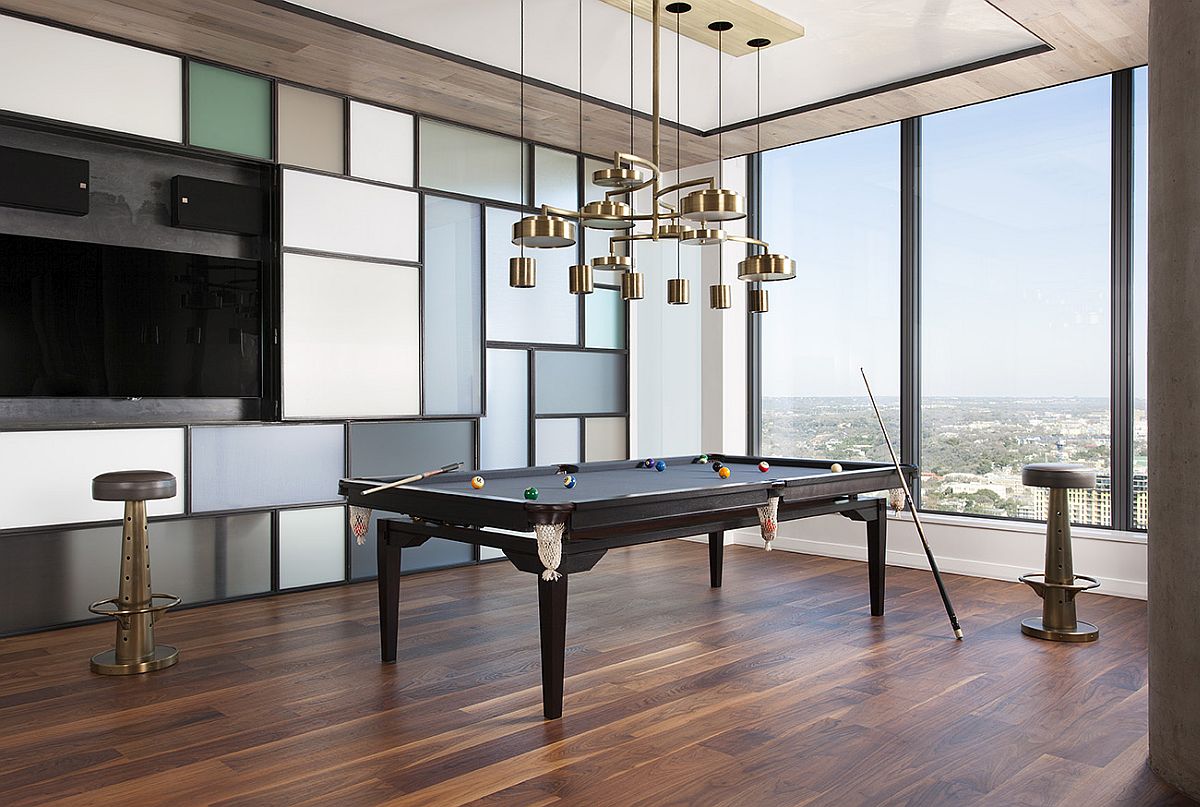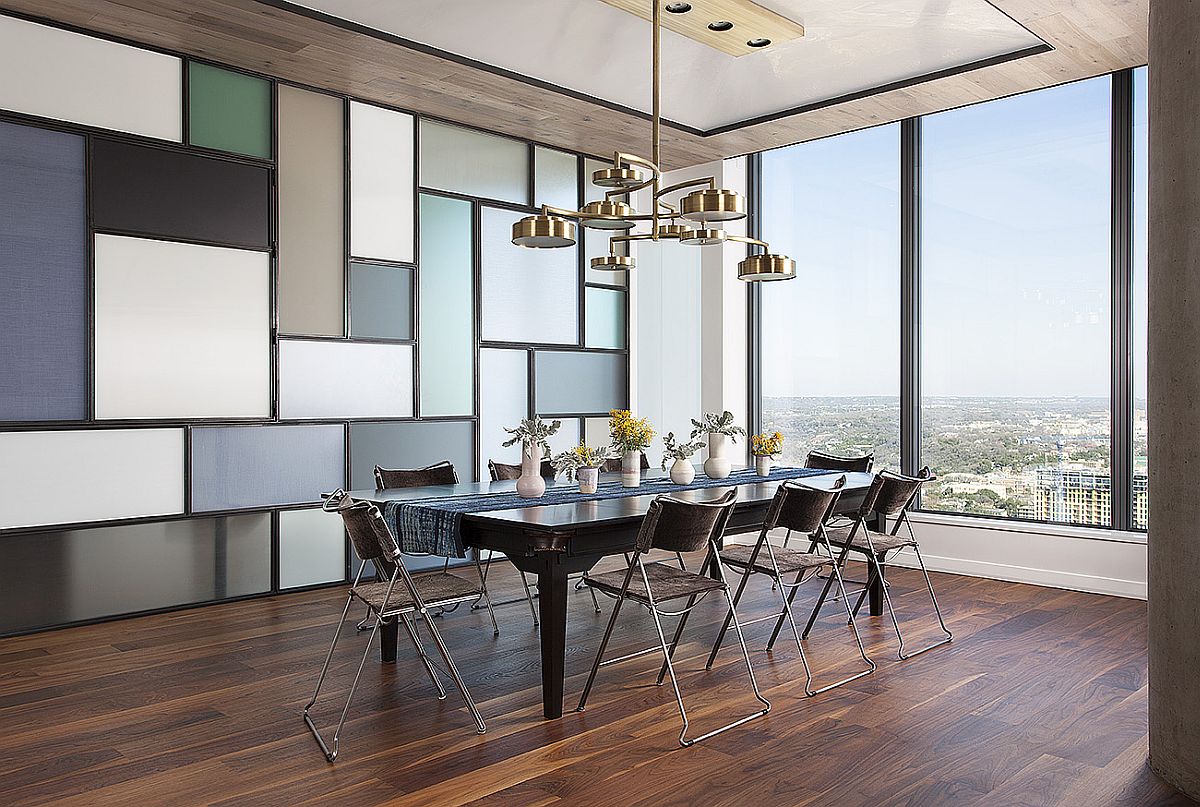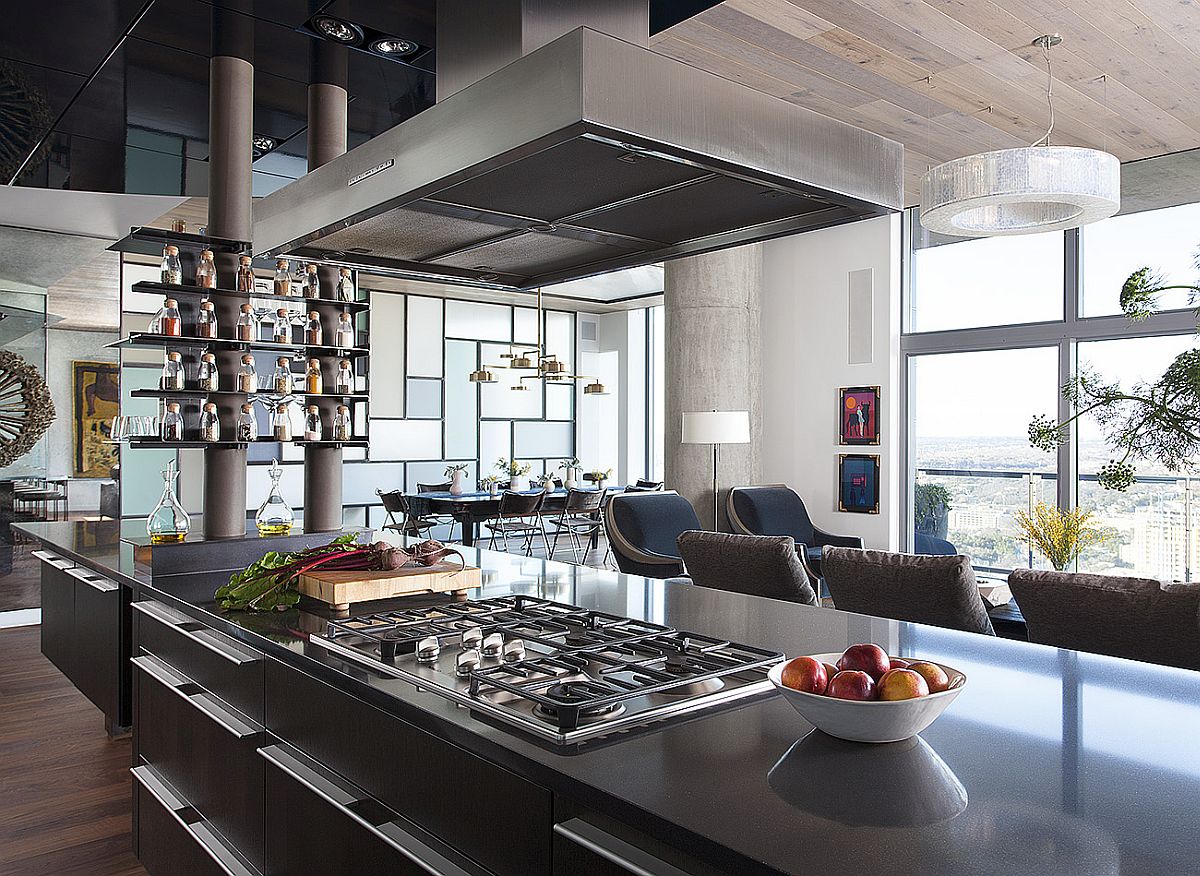 Wood and steel elements have been carefully intertwined with the posh, polished backdrop of the condo with white and shades of gray dominating the color palette in the living area and the bedrooms. A beautiful, multi-colored backsplash in the state-of-the-art kitchen and a space-savvy home office with a wall of slim, floating shelves put the final touches on this unique and exclusive Texas condo. [Photography: Ryann Ford]
RELATED: Sparkling Glass House in Johannesburg Twinkles with Glittering Contemporary Features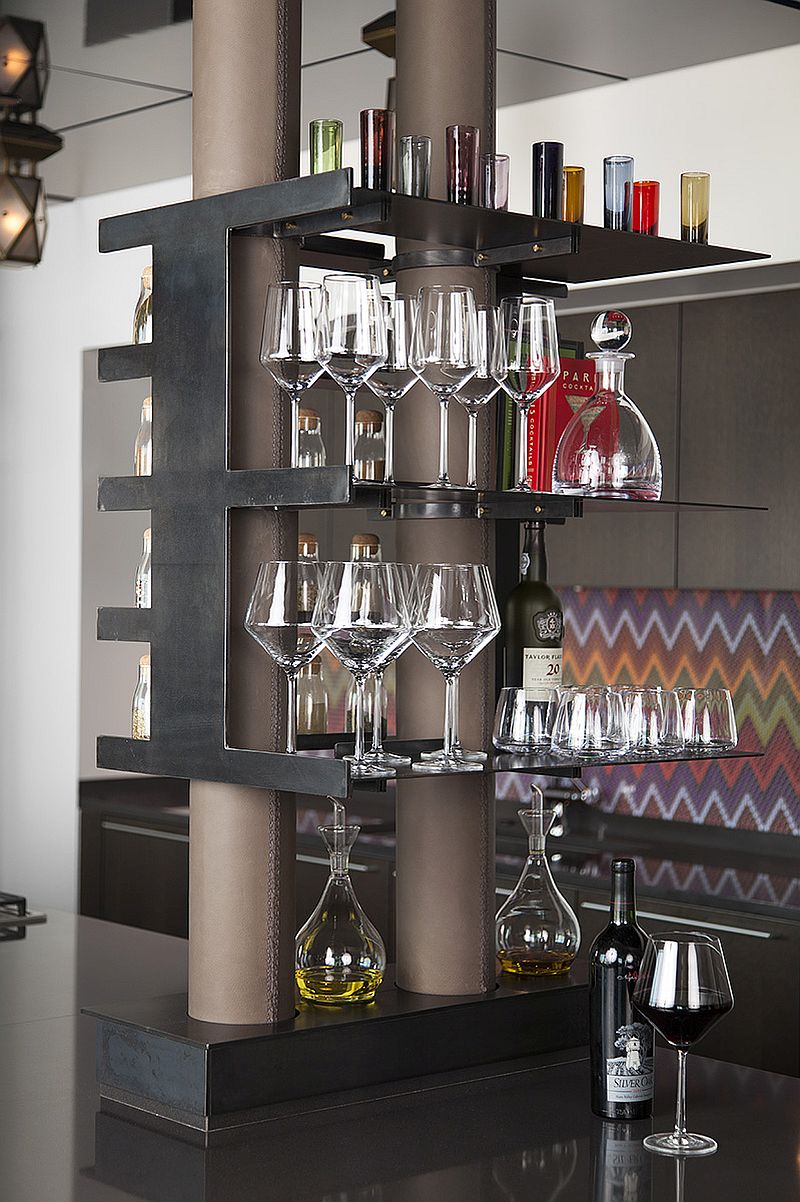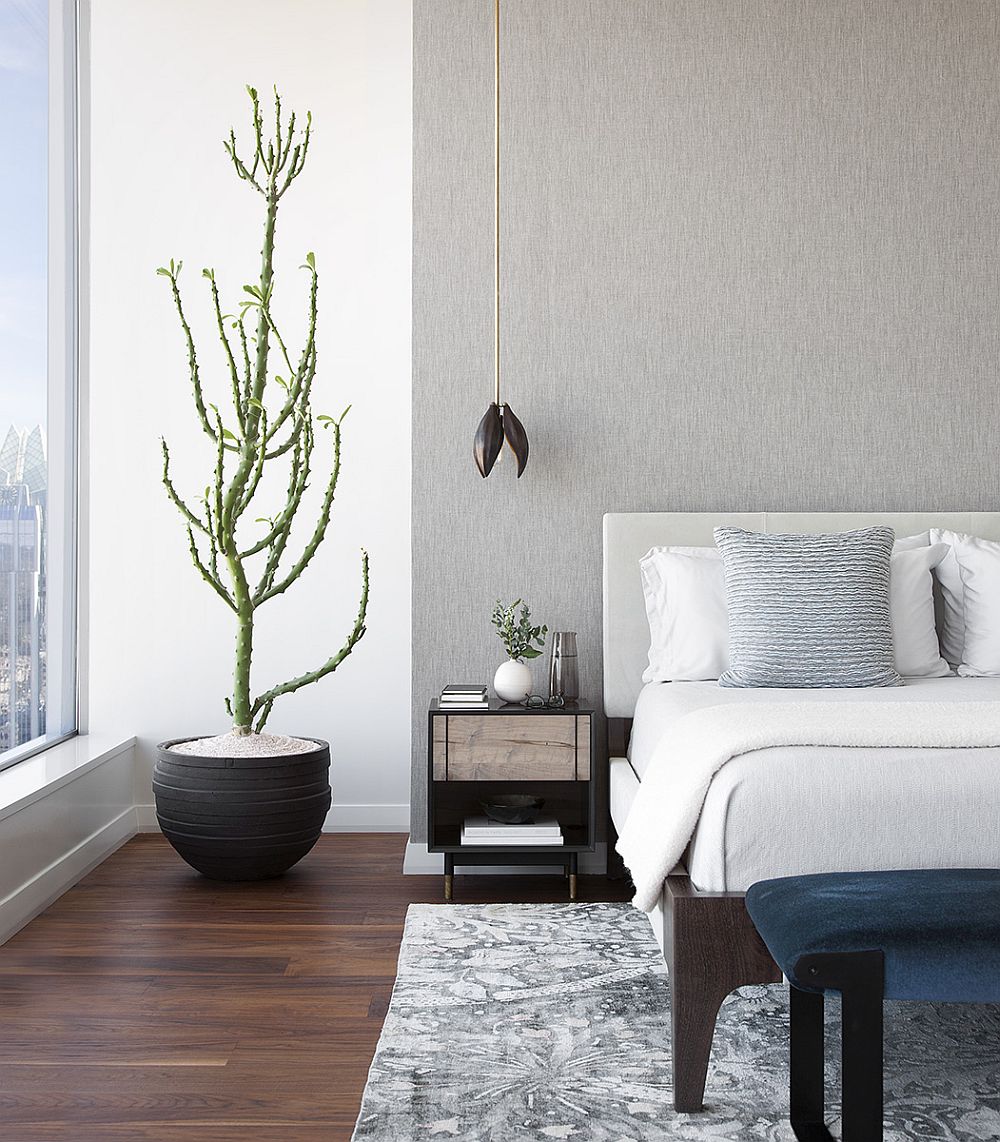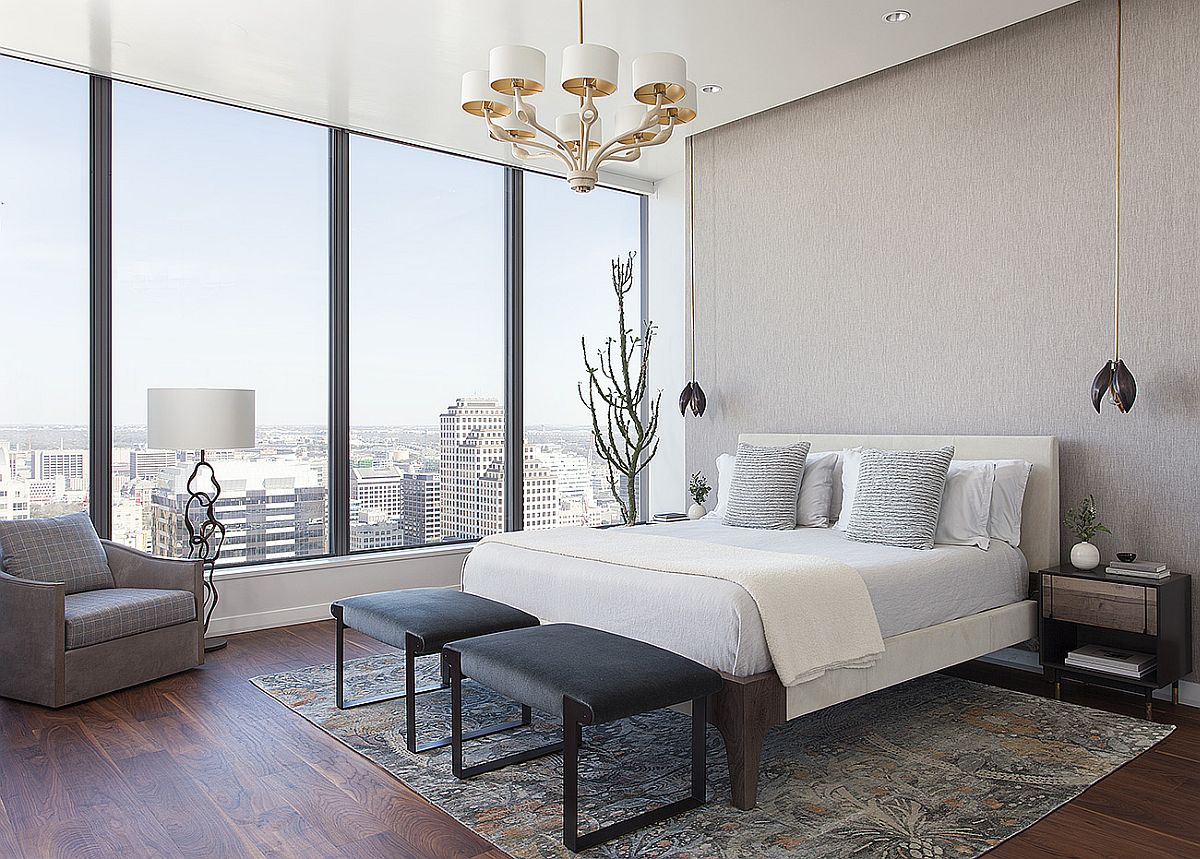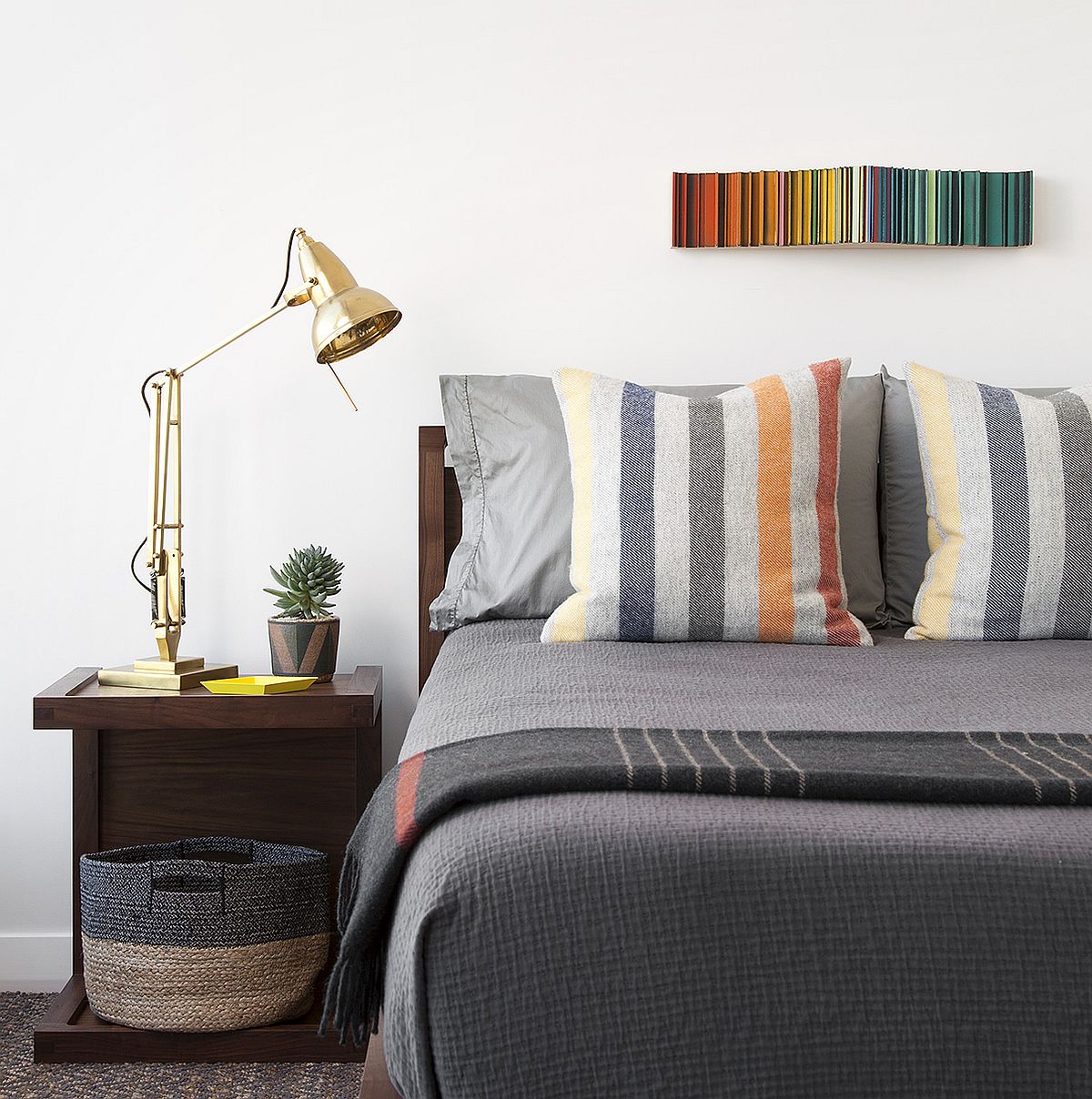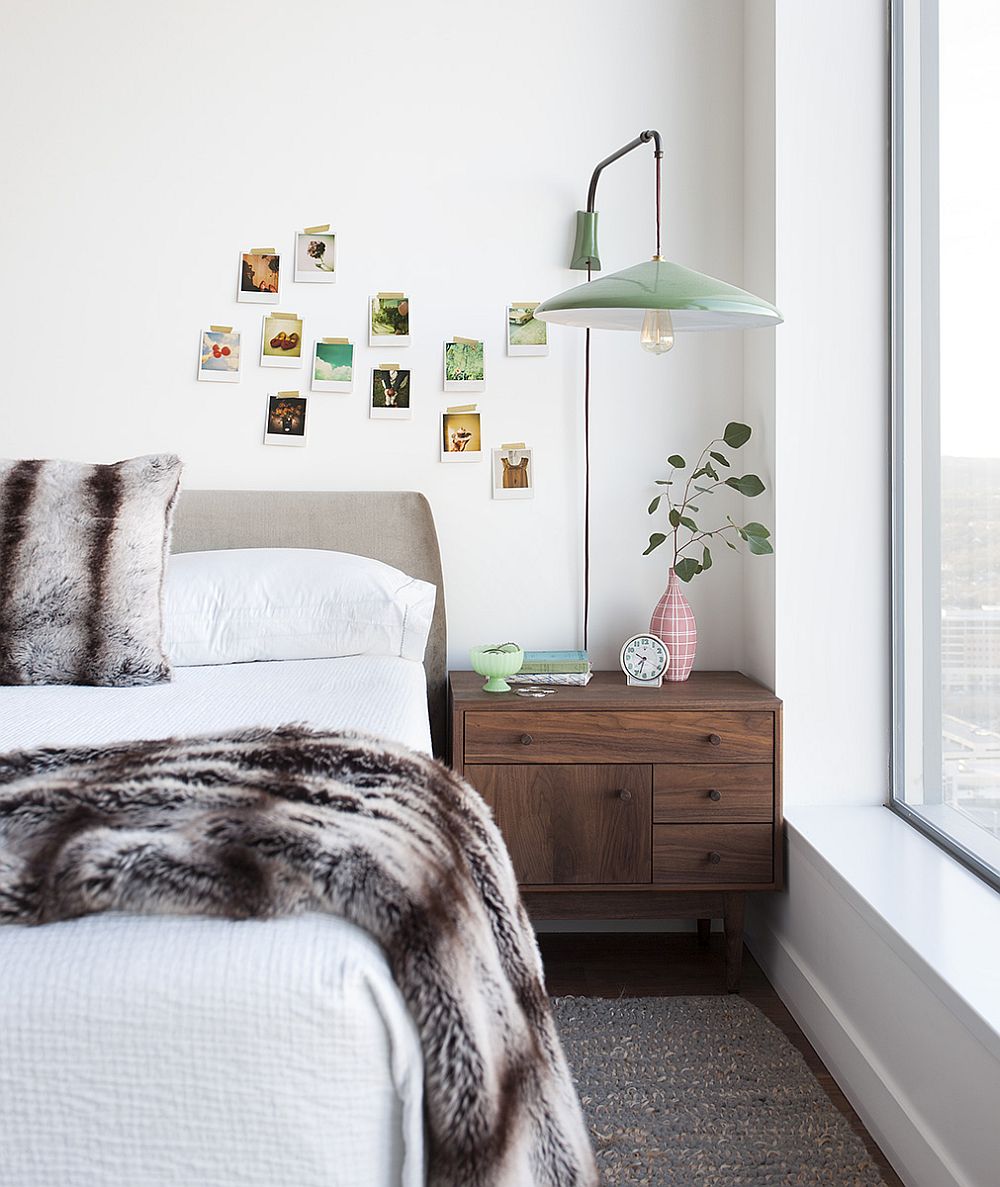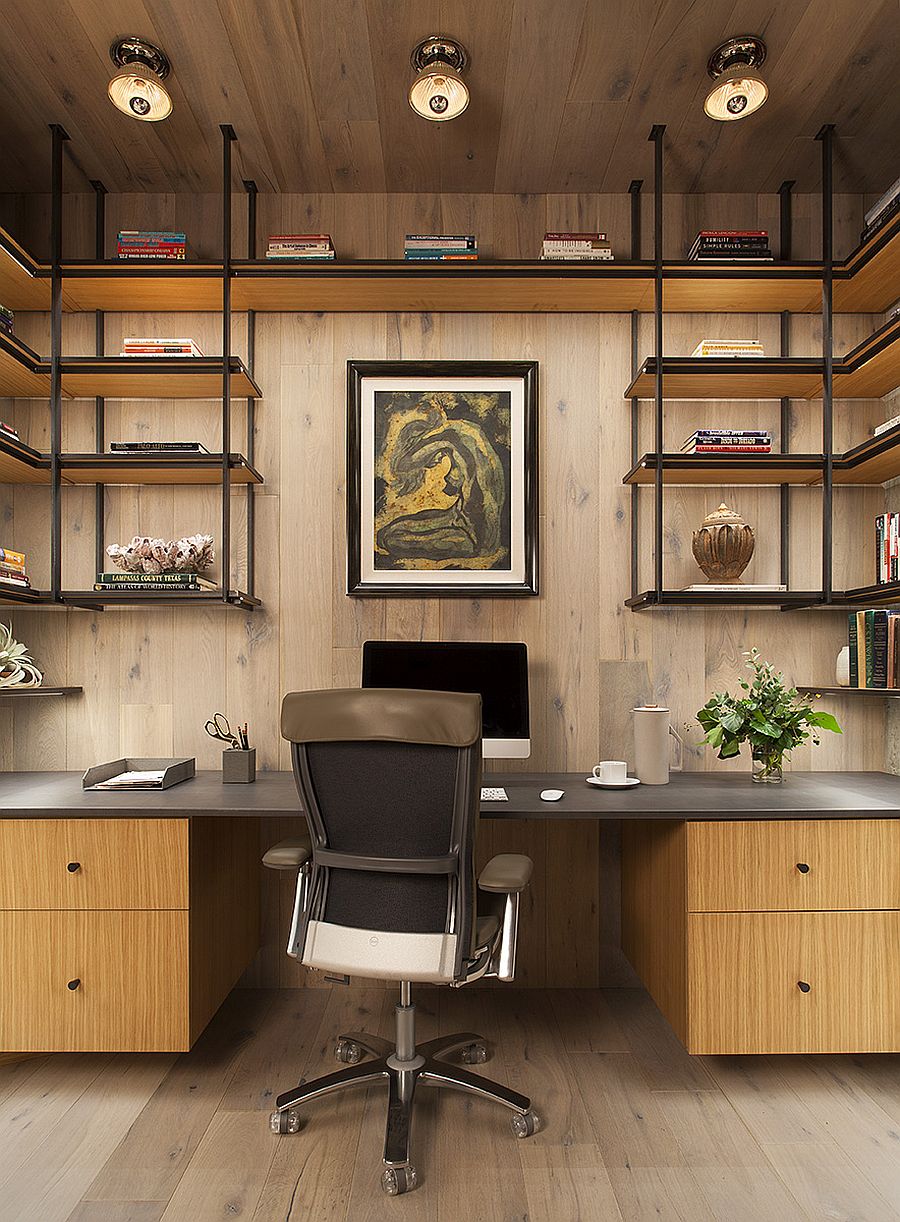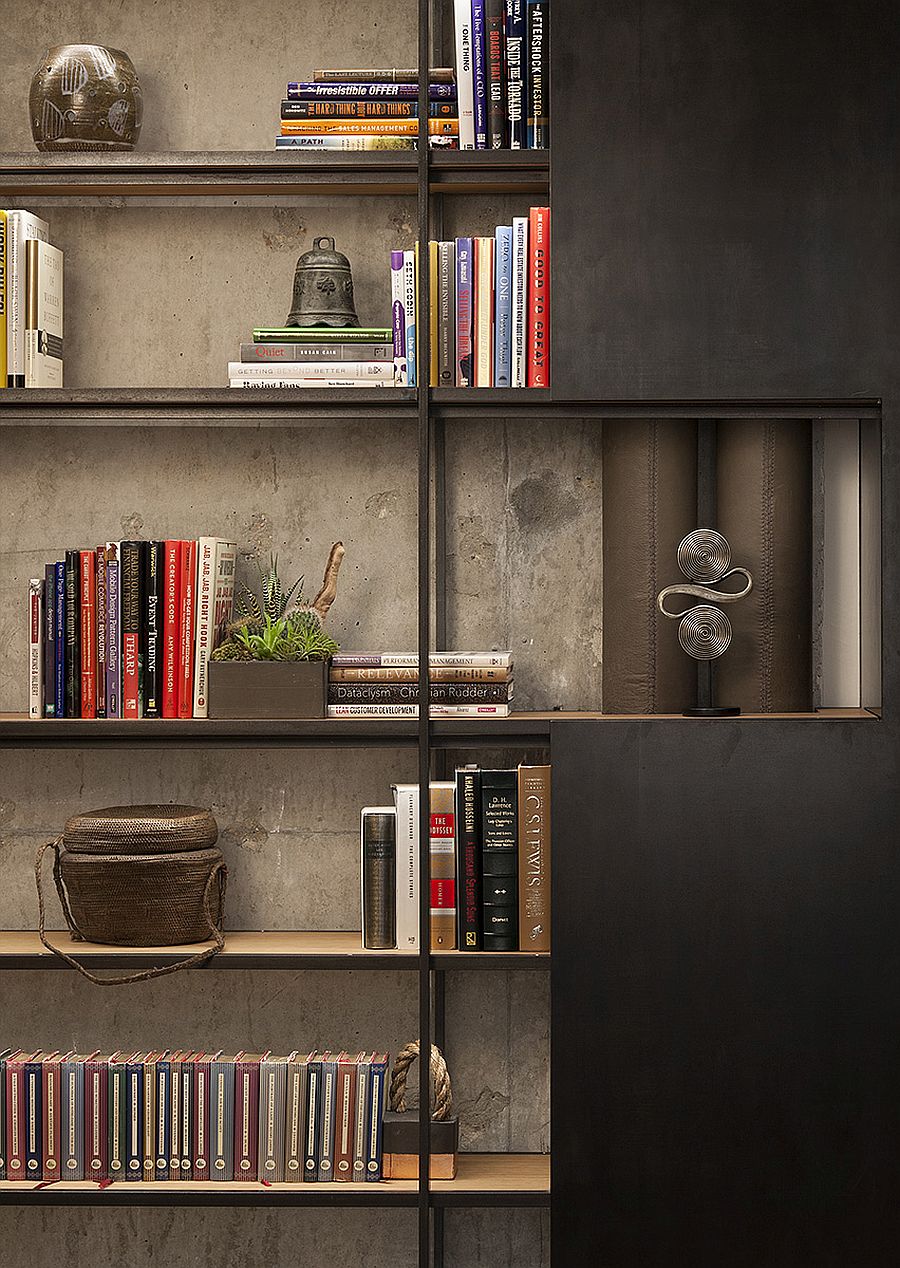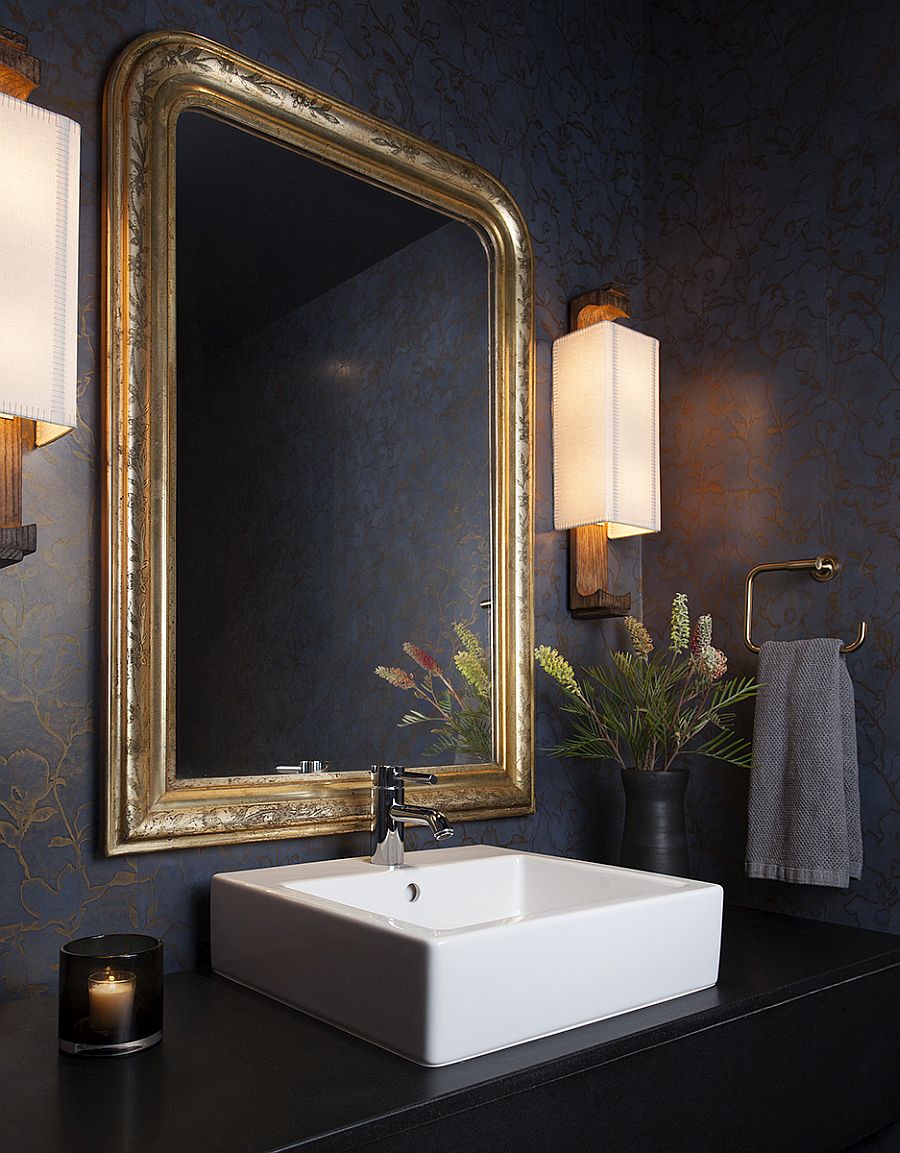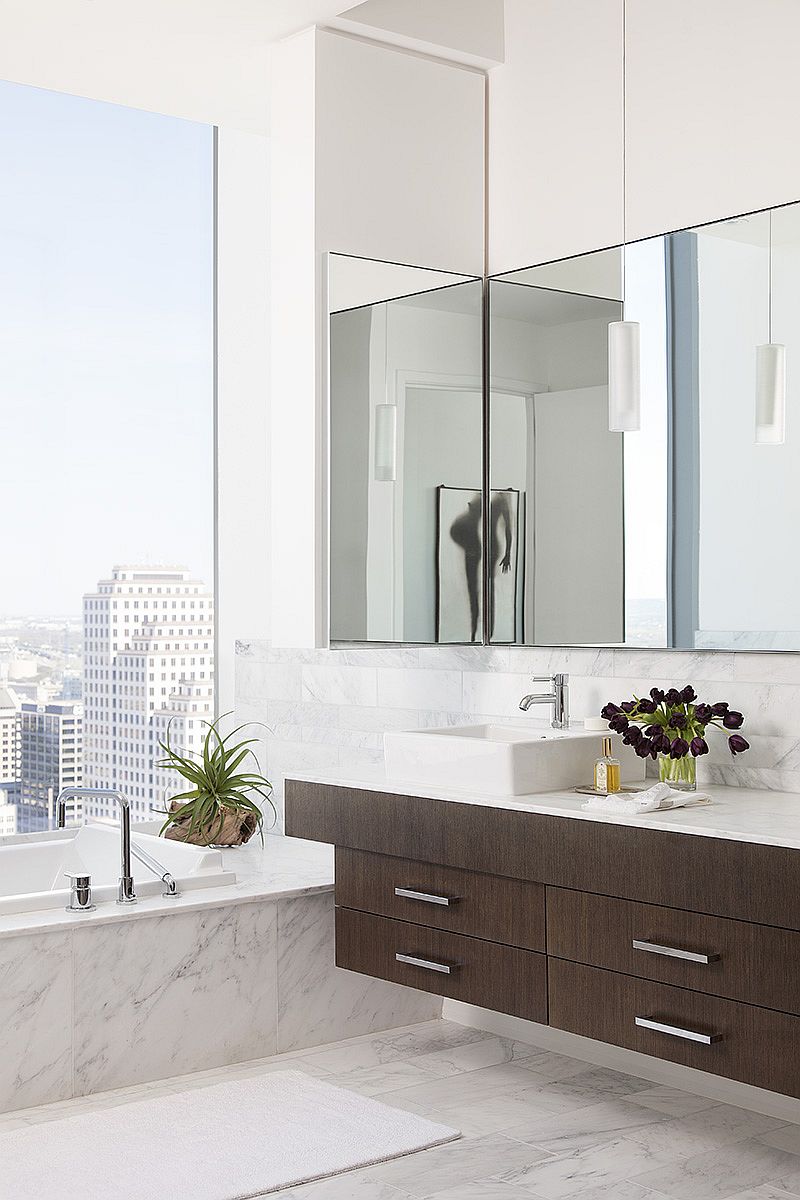 You're reading This Posh Austin Condo Features a Dining Table that Morphs into Pool Table!, originally posted on Decoist. If you enjoyed this post, be sure to follow Decoist on Twitter, Facebook and Pinterest.