You might have come across pet-friendly spaces before, but few can compare to unique and inventive Nionohama Apartment in Japan. Renovated and reimagined by ALTS Design Office to suit the specific lifestyle of a young urban family with a new born, this 85 square meter apartment offers wonderful view of Lake Biwa. But it is the design inside that is far more captivating than the view outside with custom floating shelves, wooden cabinets and simple wooden planks creating a cat-friendly environment. It is not just about cat walkways alone as these shelves and cabinets maximize both storage and display space.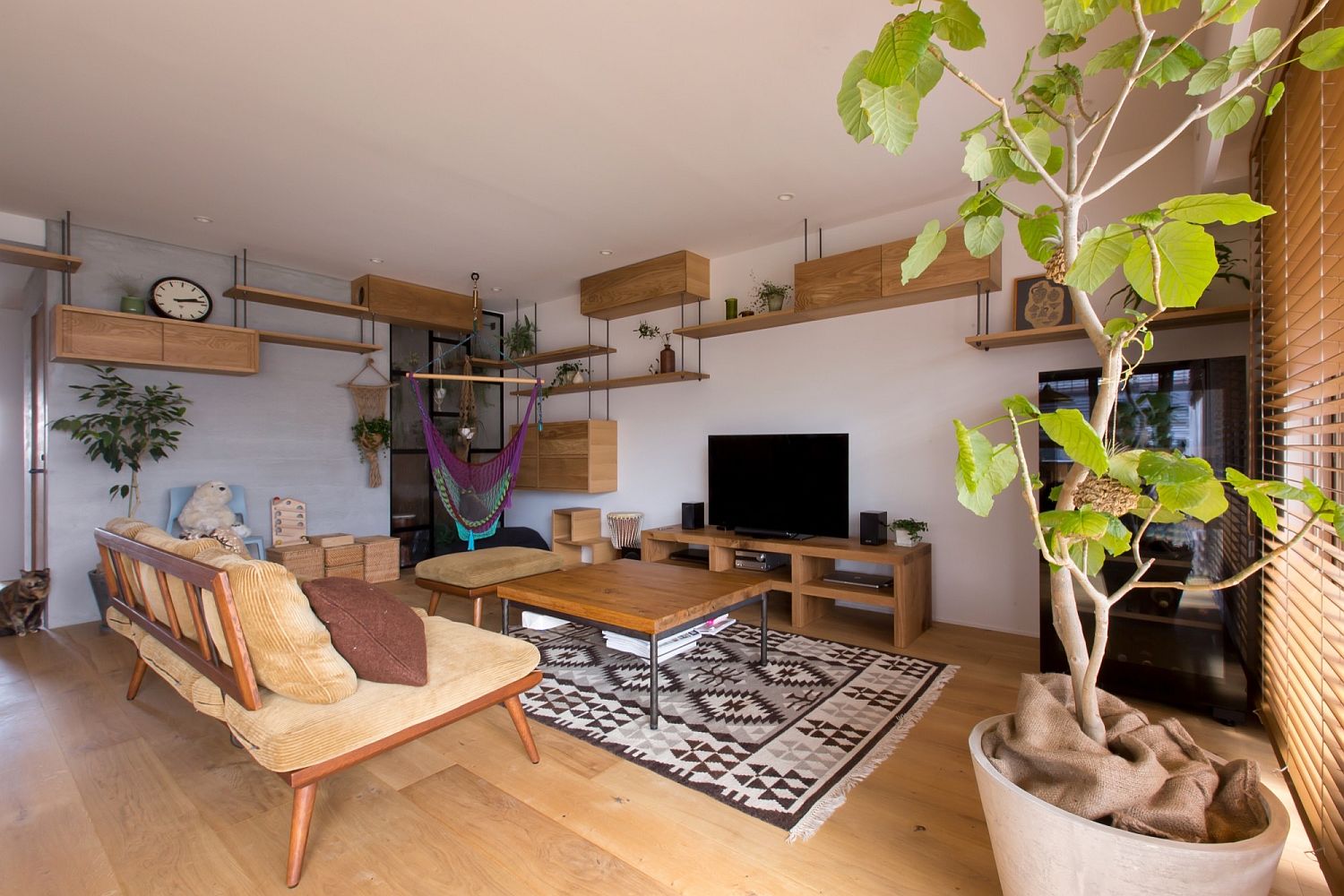 The apartment is definitely not tiny compared to many other homes in the region, but the limited space on offer was further maximized by utilizing the available wall space to hilt. It is this 'vertical thinking' that gives the open living area an even more spacious and cheerful appeal. A series of glass doors usher in natural ventilation even as the kitchen in corner with custom island and gorgeous shelving steals the show both with its flowing form and fabulous ergonomics. Another essential part of the apartment is the ample presence of indoor greenery with plants enlivening every nook and corner of the home.
RELATED: Think Vertical: Space-Savvy Kitchen and Mezzanine in Small Barcelona Apartment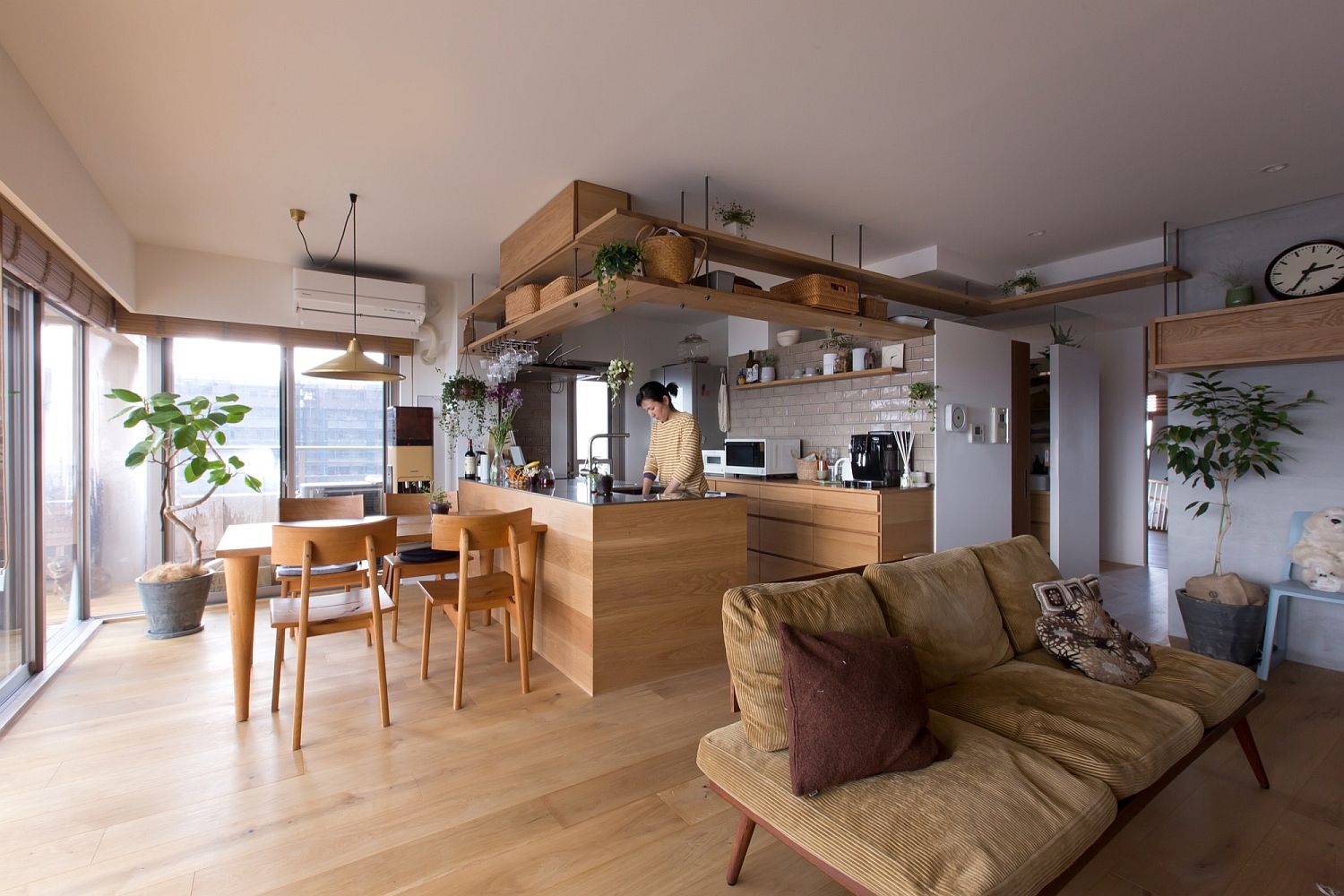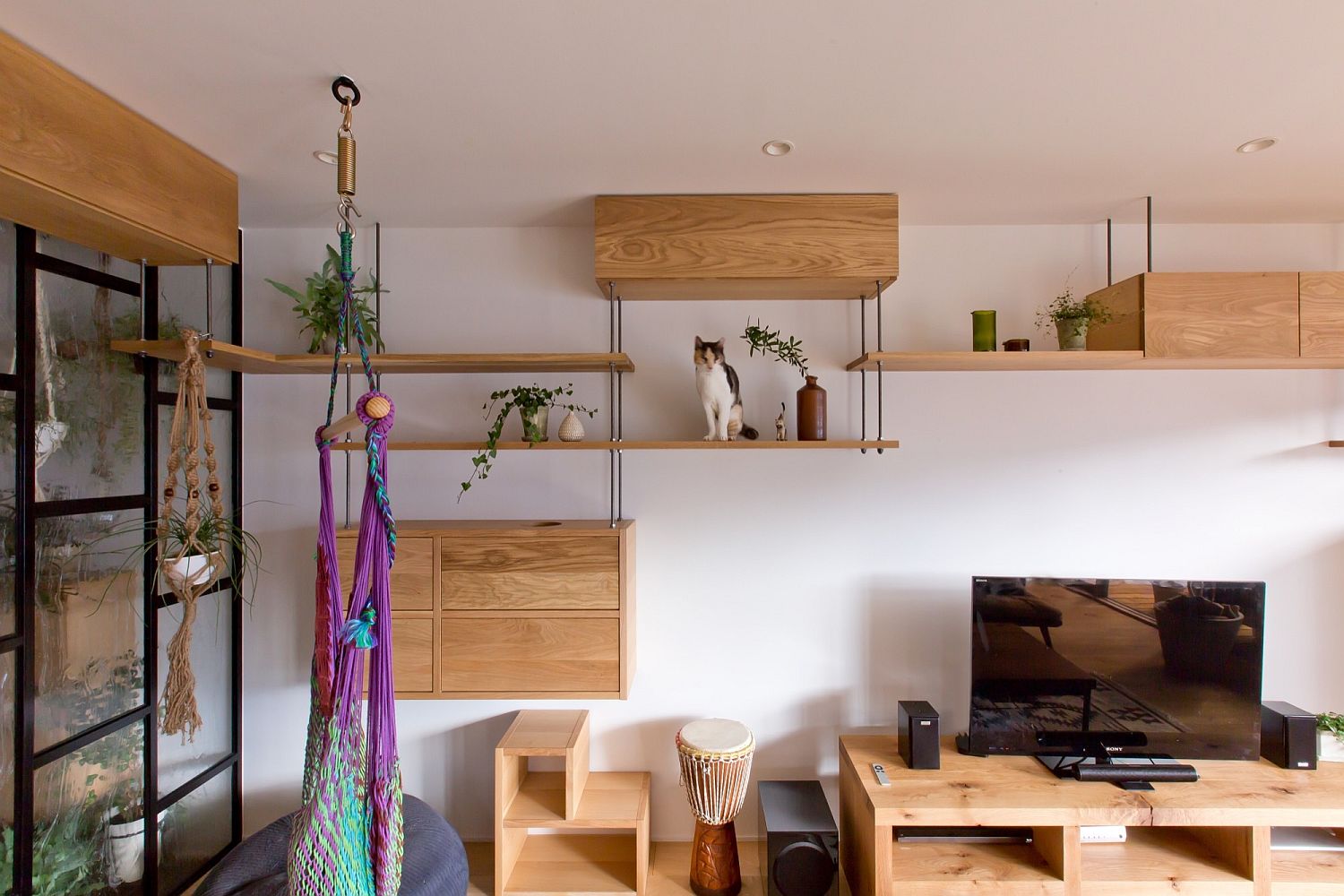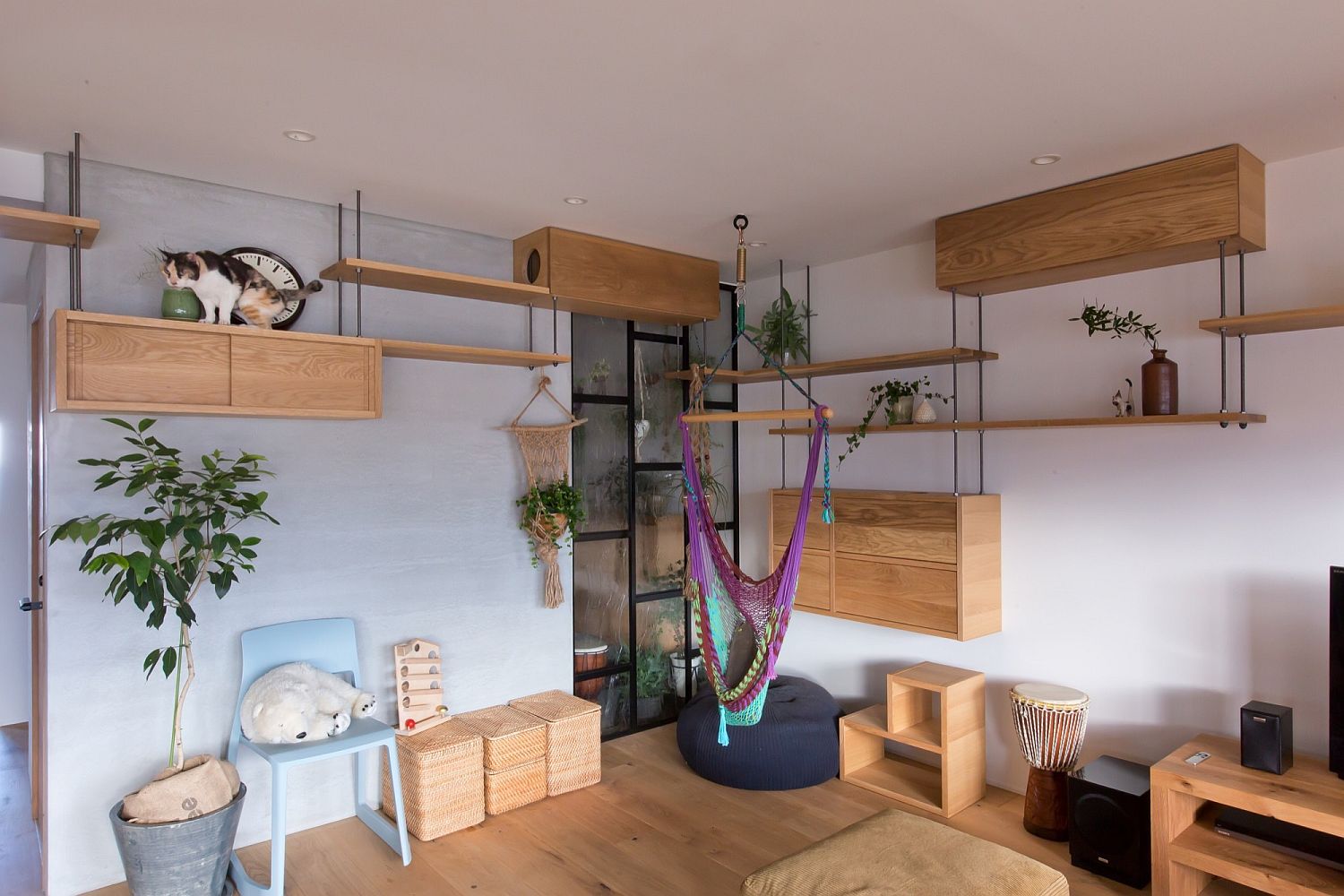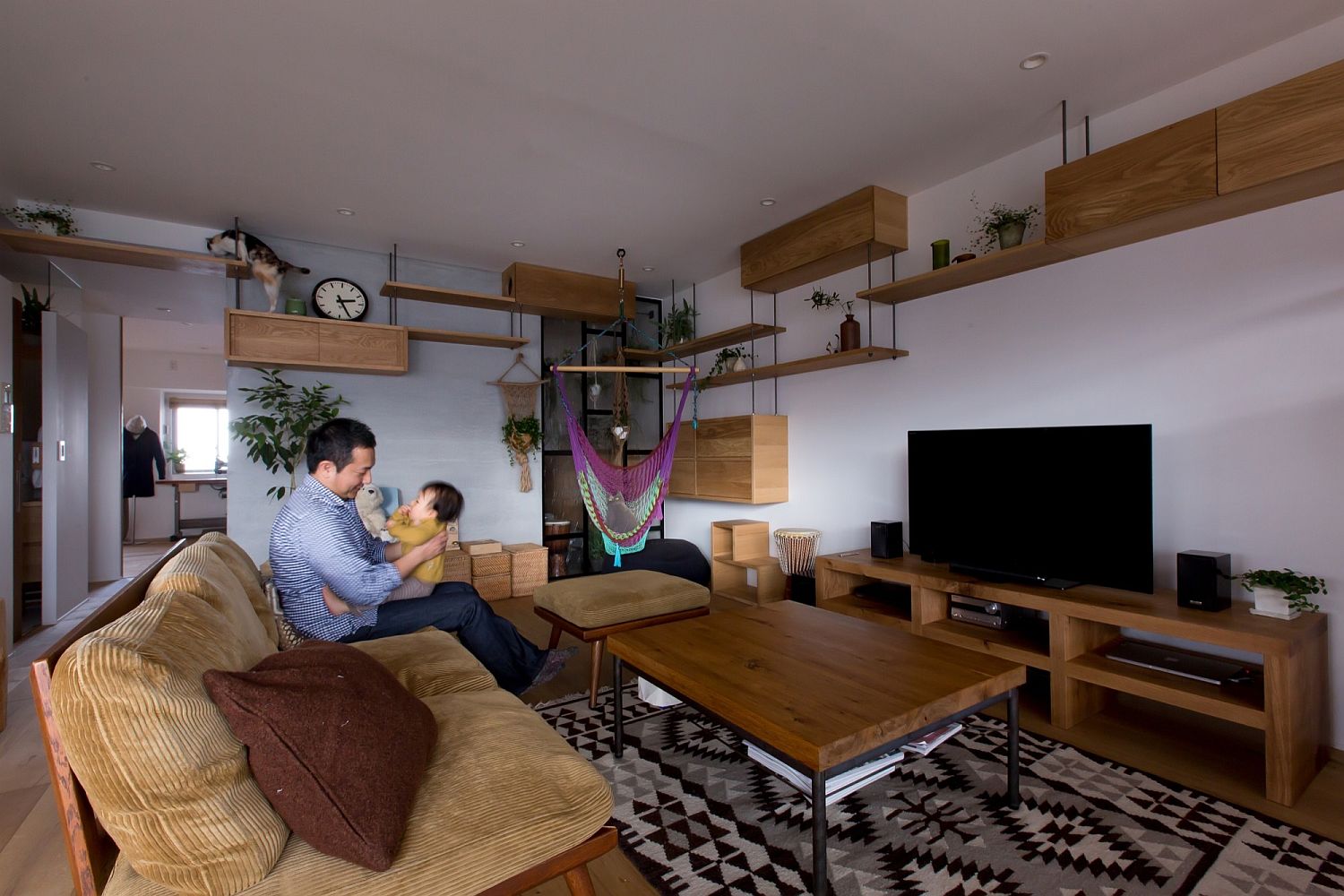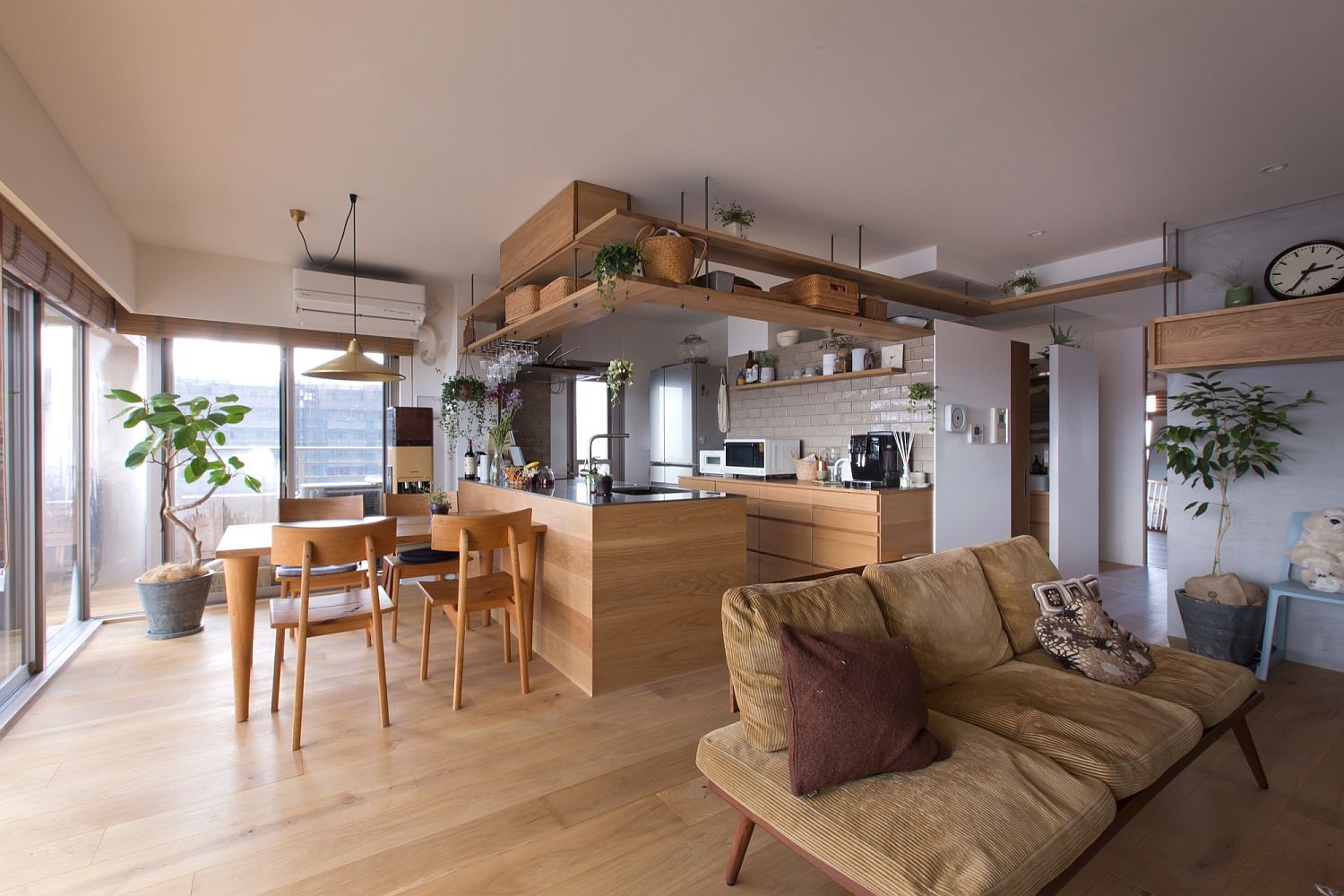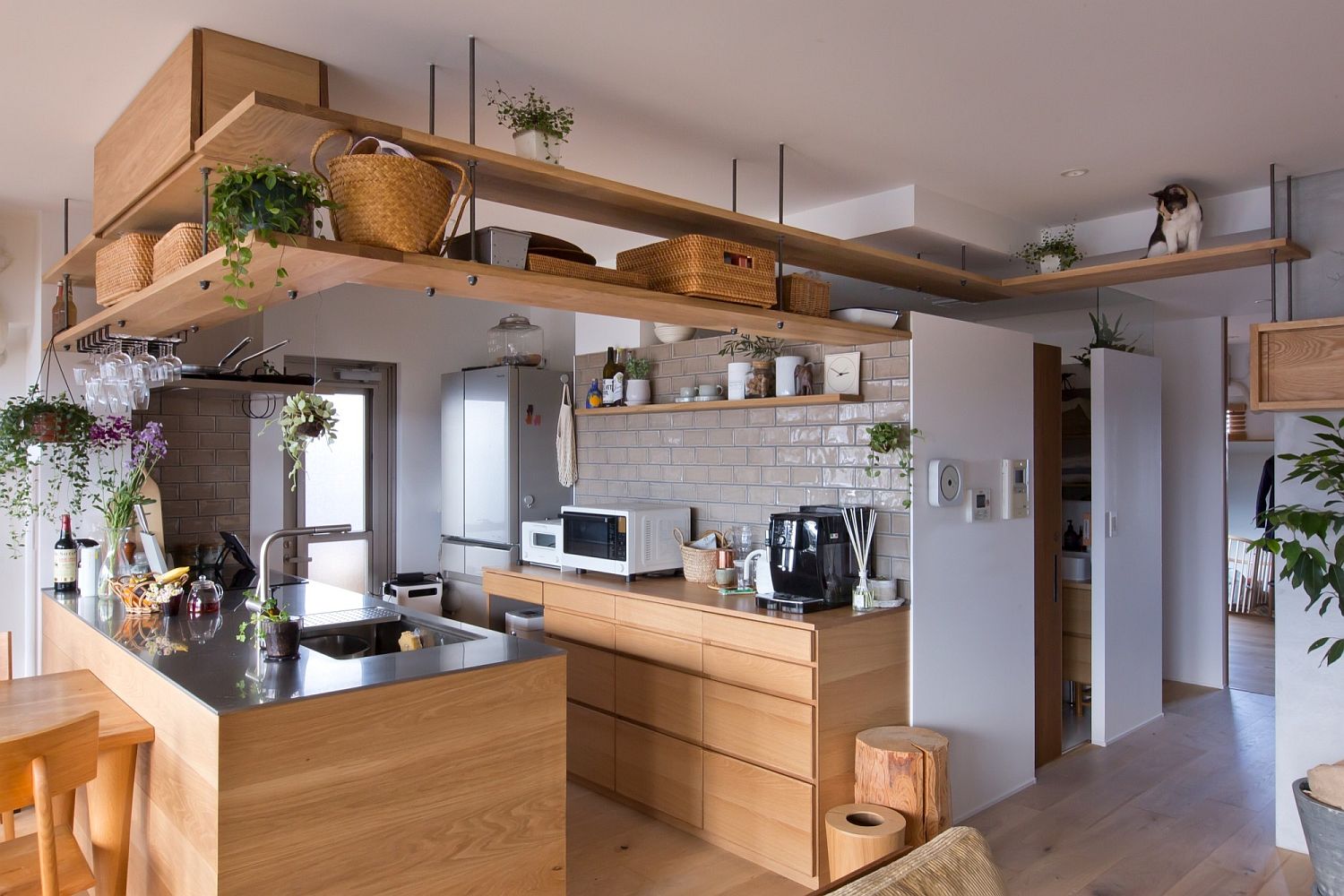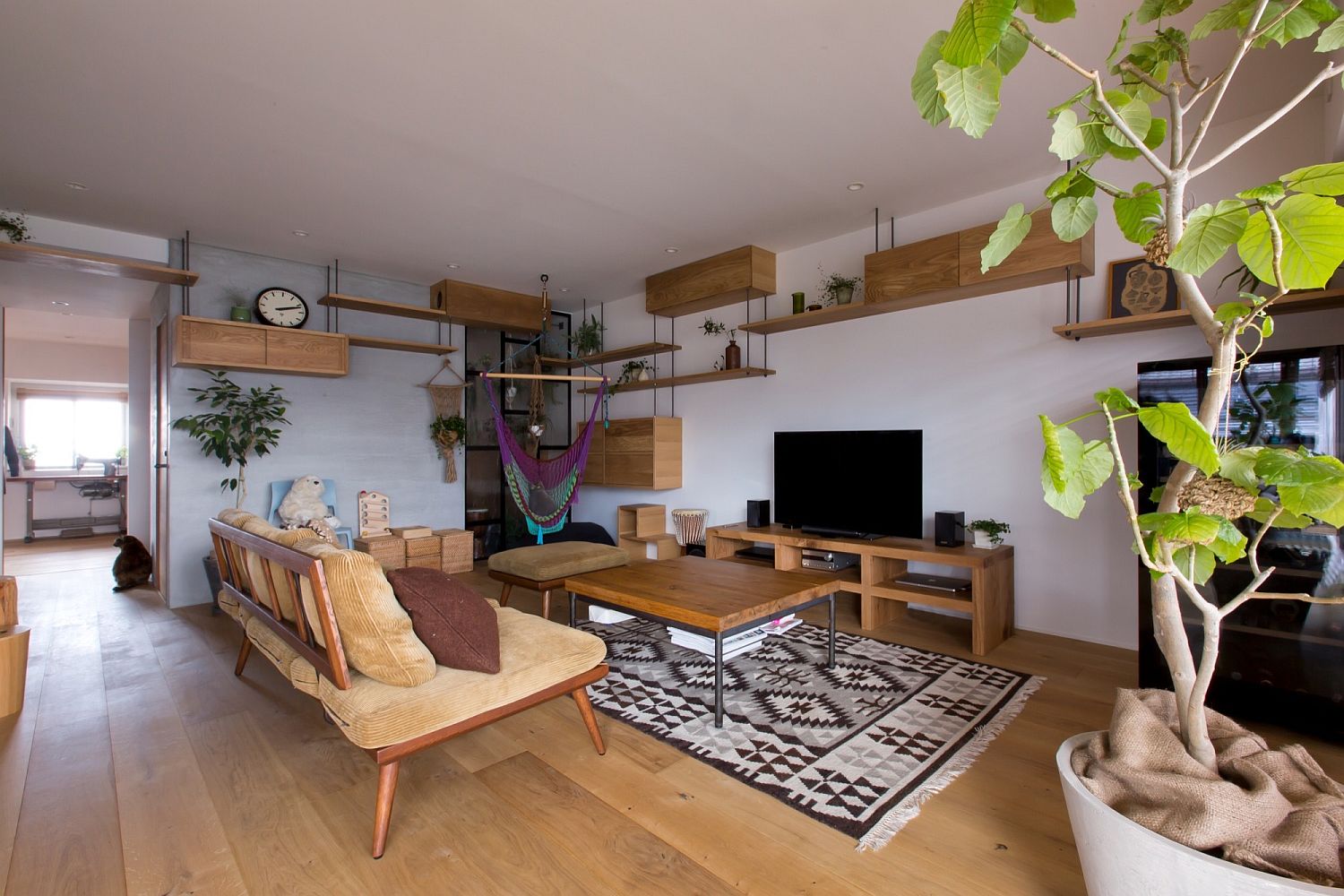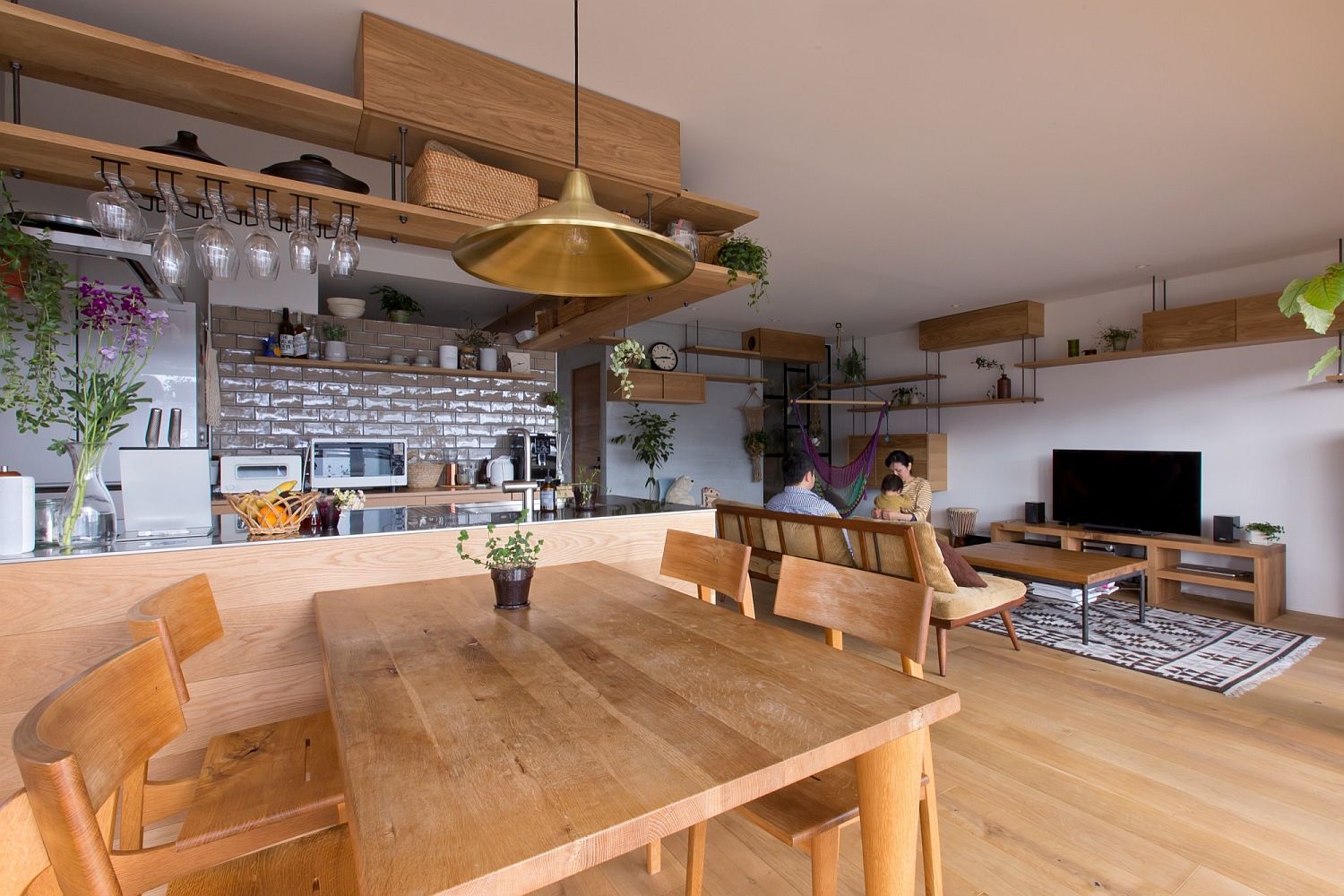 After pets and plants, it is décor that takes precedence with bespoke solutions and modular units that shape an engaging, versatile and hip interior. Despite the presence of a toddler, two cats, plenty of greenery and a busy lifestyle, the rejuvenated apartment feels organized and uncluttered at all times – a tribute to its perfect design! [Photography: Fuji-Shokai / Masahiko Nishida]
RELATED: Tiny 34sqm Apartment Blends Space-Savvy Design with Scandinavian Style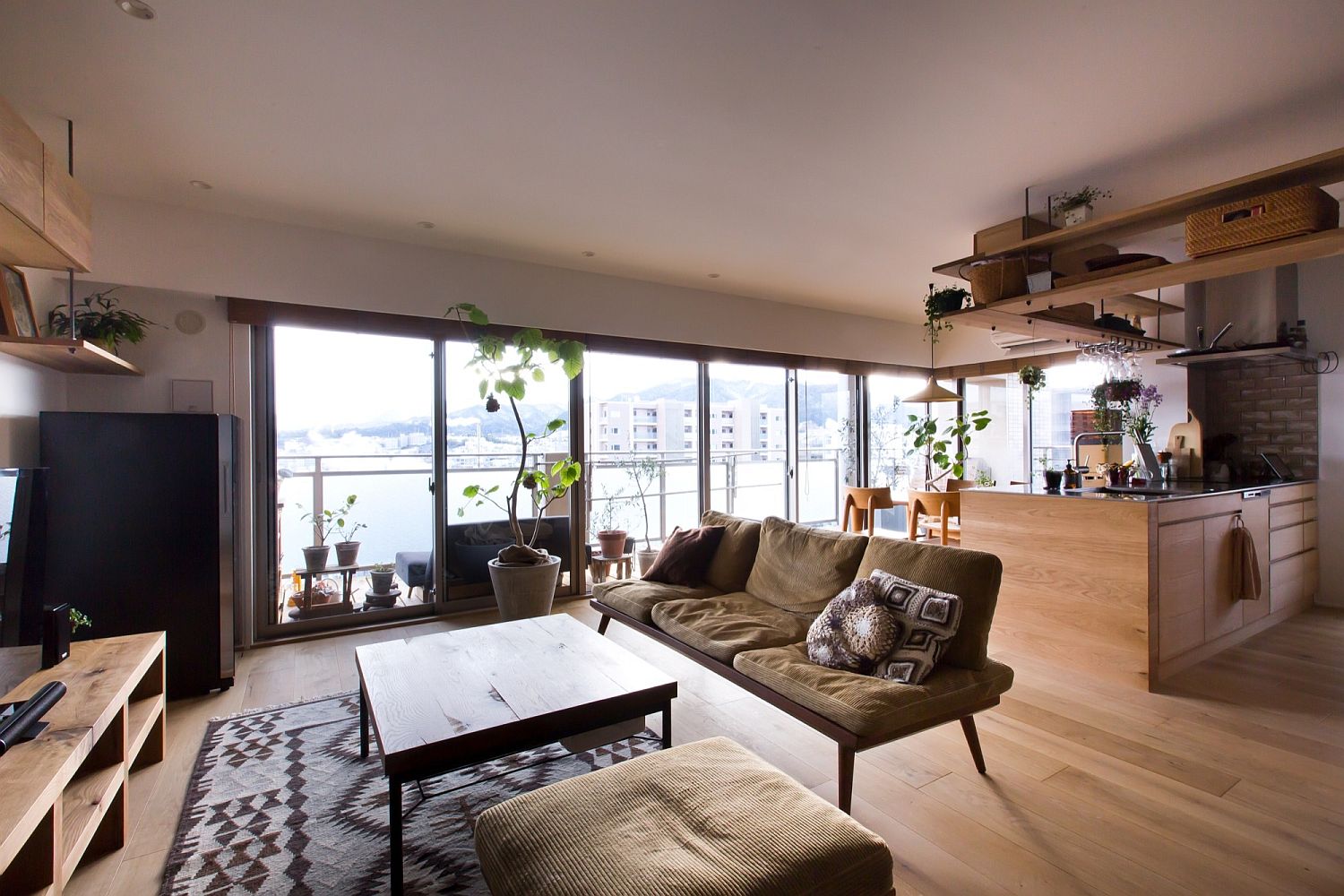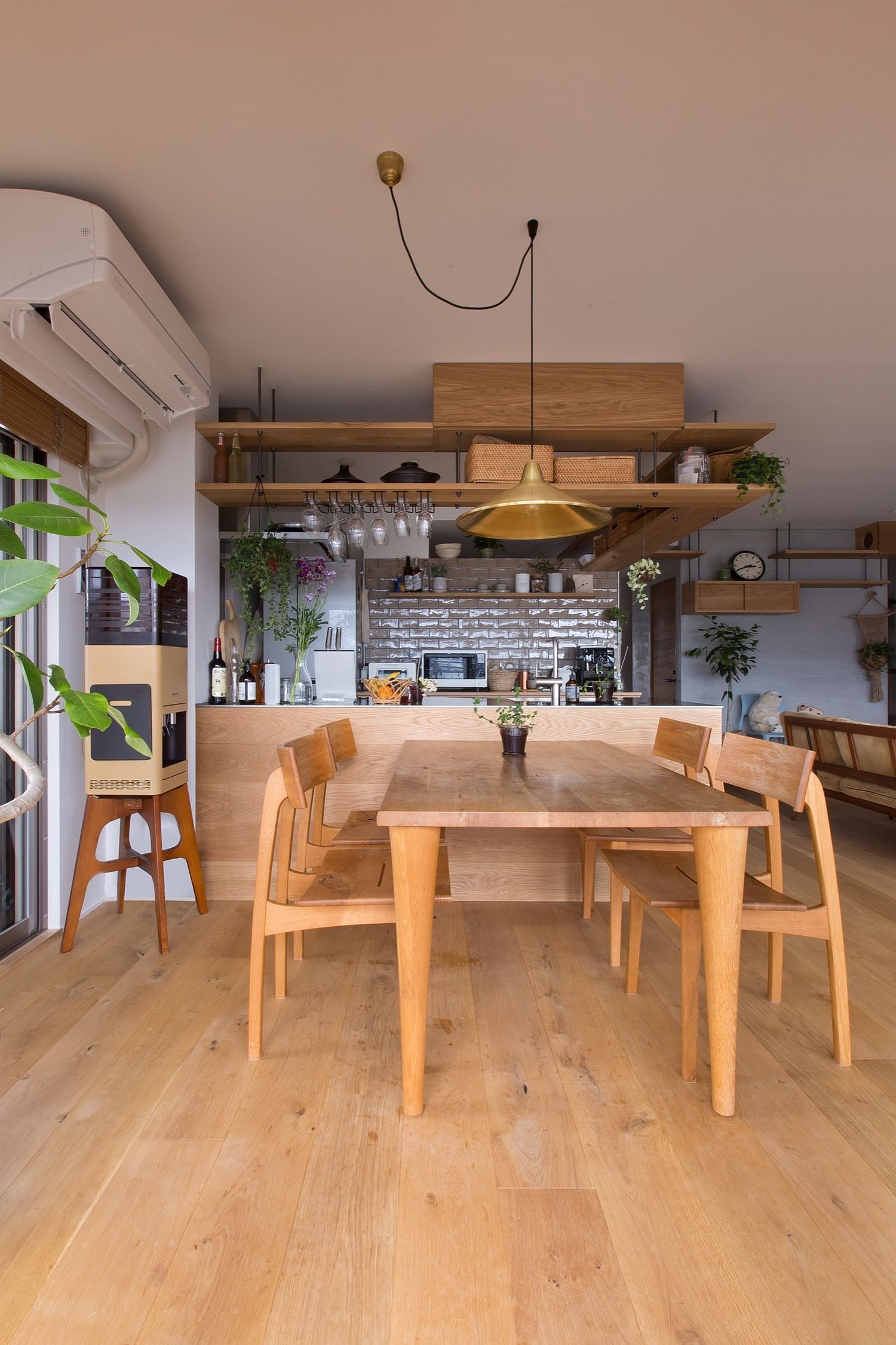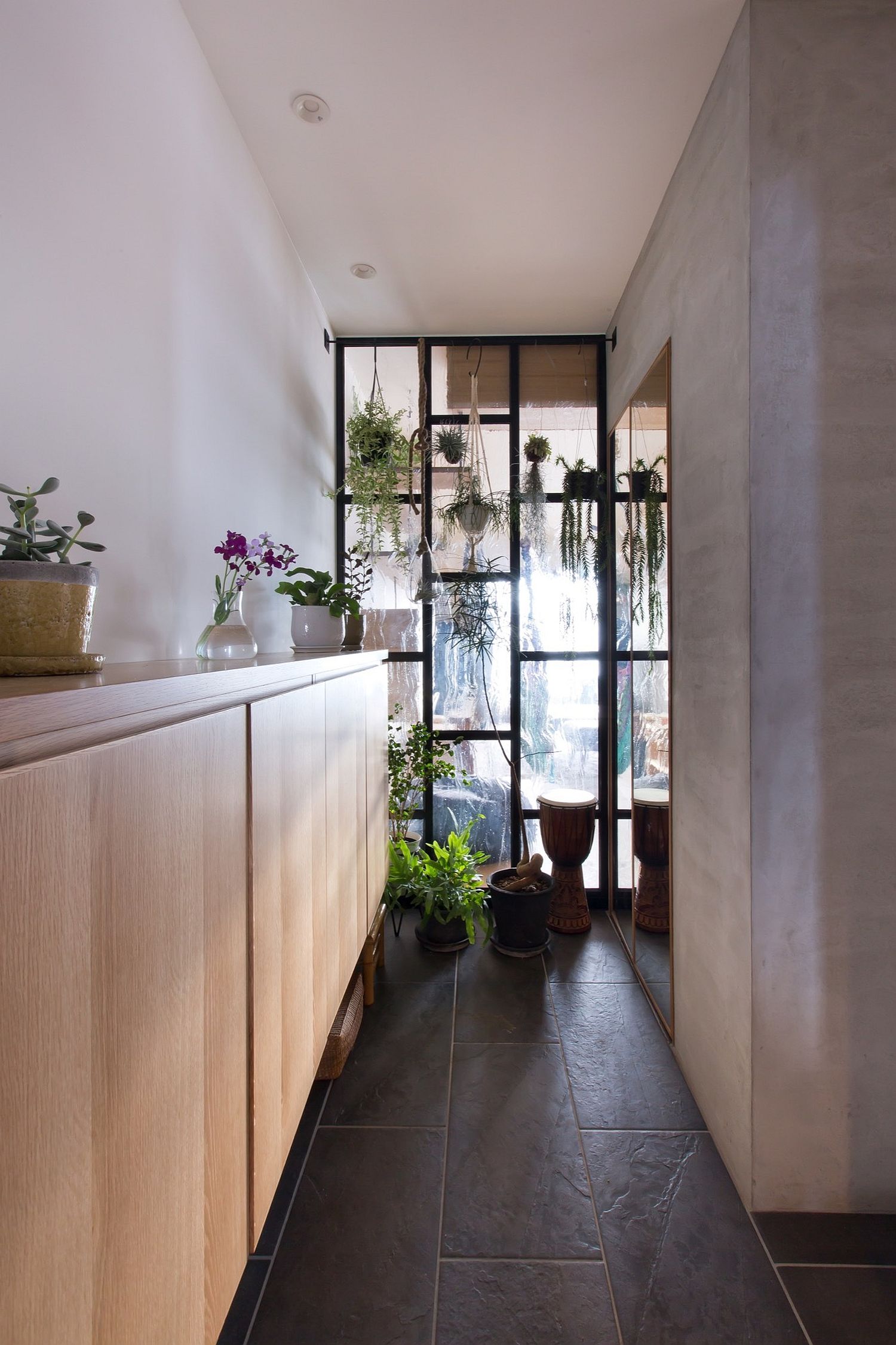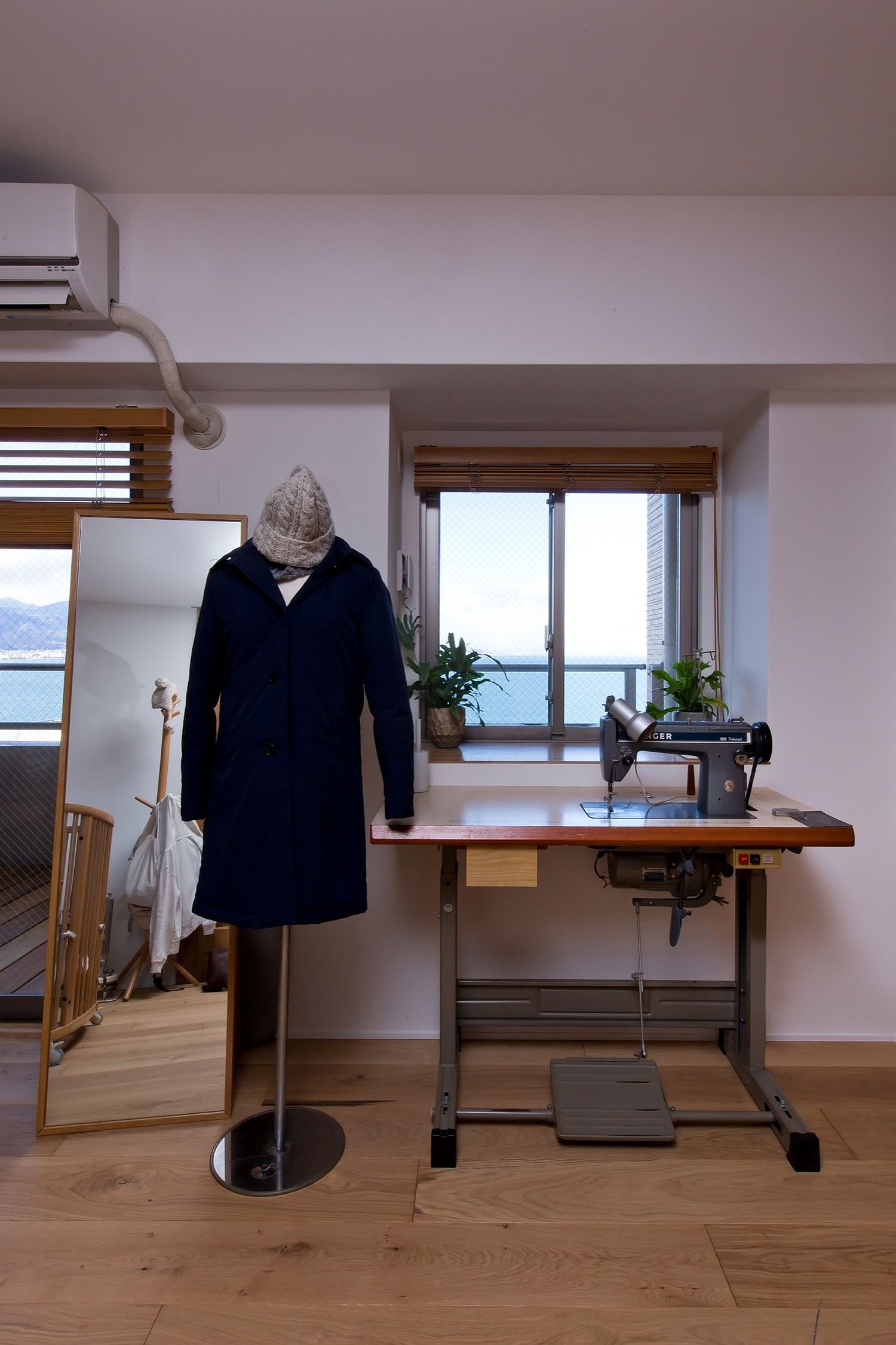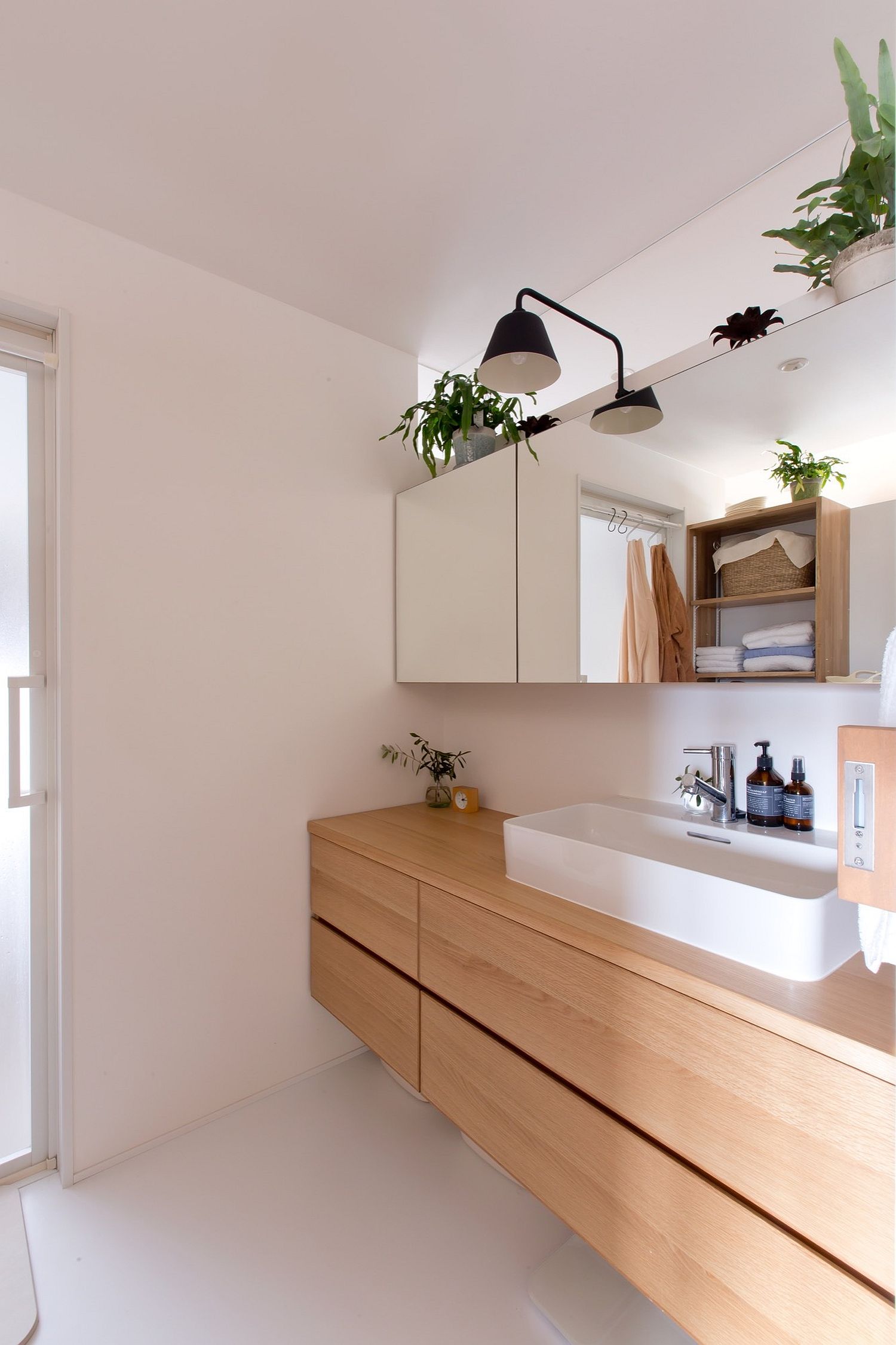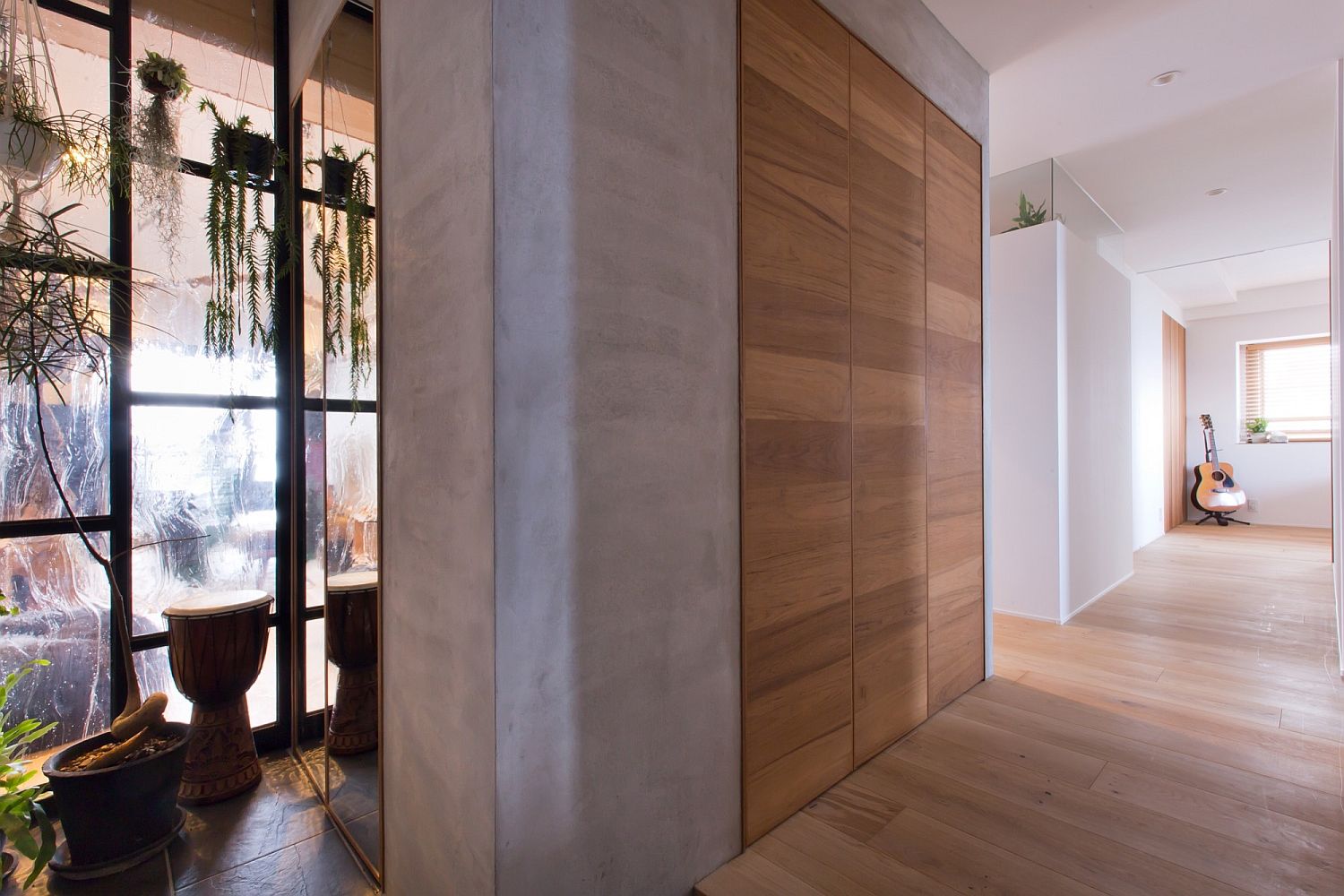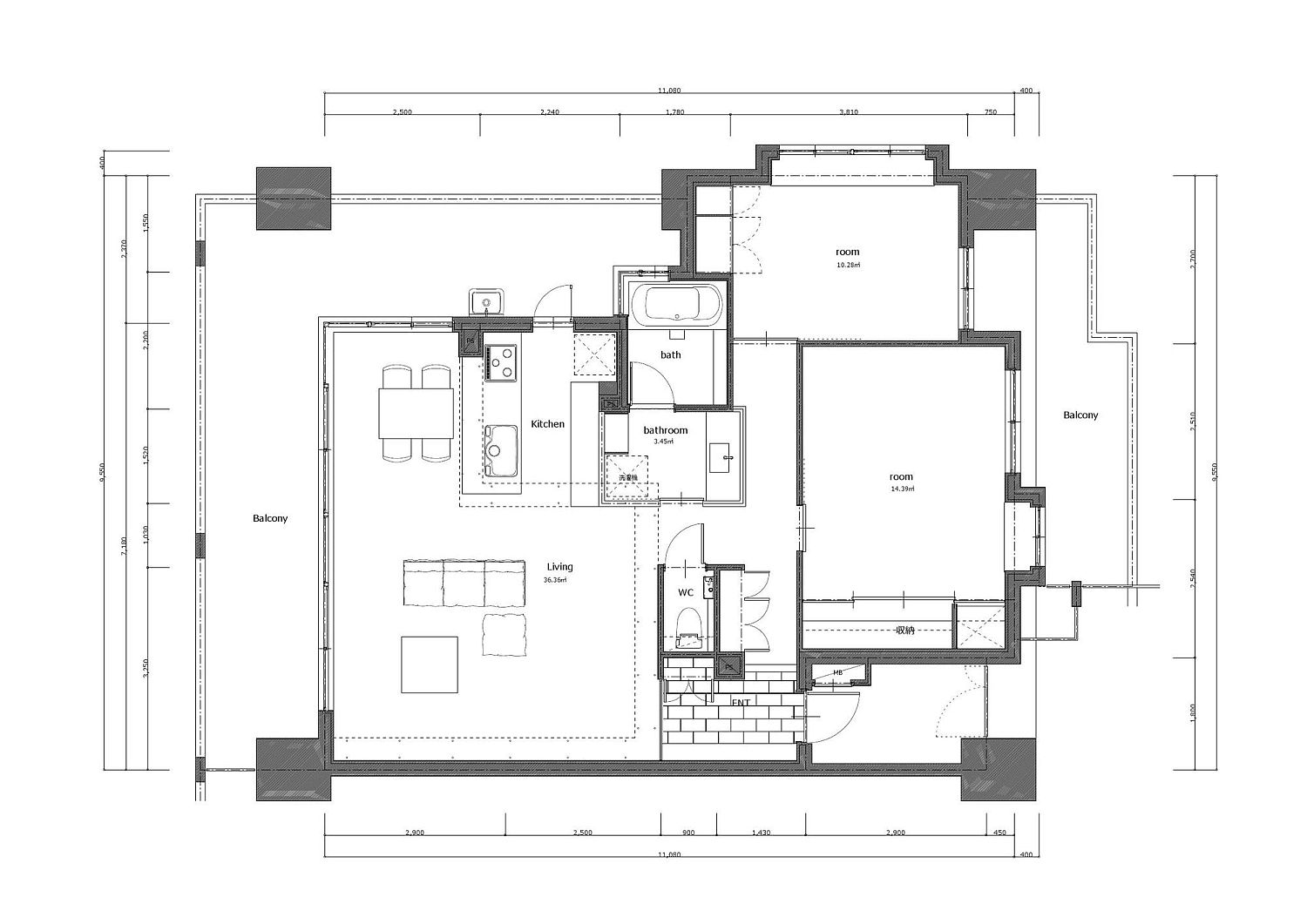 You're reading This Creative Japanese Apartment is a Space-Savvy Cat Haven!, originally posted on Decoist. If you enjoyed this post, be sure to follow Decoist on Twitter, Facebook and Pinterest.