Apartment B9 is a top-floor duplex in the Lithuanian capital of Vilnius that looks much larger and loftier than its 1,077 square feet thanks to the clever use of white surfaces and glass panels.
Ema Butrimaviciute, co-founder of Lithuanian studio Utopium, designed this brilliant white home for her boyfriend and herself. Housed on the top floor of a modern high-rise near a park and Vilnius' old town, the project echoes the simplicity of the building's neat, white facade. 
Butrimavicuite's goal was to create a clean, airy, light-filled space where she and her partner could showcase the works of art they've recently begun collecting.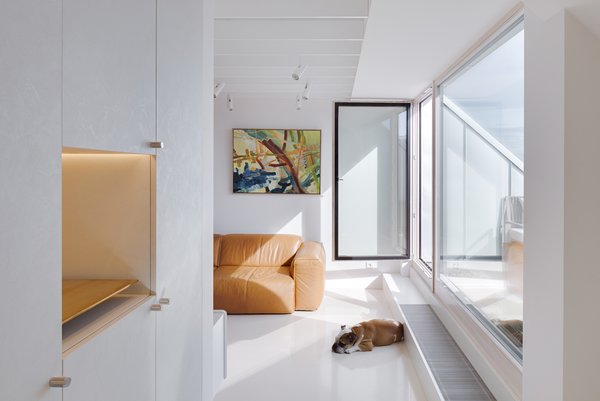 Butriaviciute says that the apartment's architecture was inspired by minimalist gallery spaces, where sculpture and artwork take center stage. 
See the full story on Dwell.com: This Bright, White Duplex in Lithuania Showcases Art With Amazing Views