Old industrial buildings and unused warehouse being turned into modern homes is increasingly becoming a common practice across the world. But it is not very often that one sees a fabulous modern office take shape inside an old warehouse. The transformation is even more remarkable in the case of Co-Working Office Designed by APPAREIL in 22@Barcelona – Innovation District, Barcelona as it brings multi-dimensional design and adaptable ease to the modern workspace. Crafted to meet the demand of local startups, studios, city data analyzers, architects among others, the spacious office can easily change with varying requirements at a moment's notice!
Set atop an industrial building, the new office of APPAREIL can also be easily rented out for events and was specifically shaped to act as a versatile shell that embraces different work environments. Apart from the series of floating desks and slim chairs, much of the office is left intentionally empty so that it does not become rigid and inflexible. Two custom, multi-functional timber walls provide the perfect base for new furniture additions that can be switched out when not in use.
RELATED: A World of Color and Creative Design: Modern Industrial Office in Armenia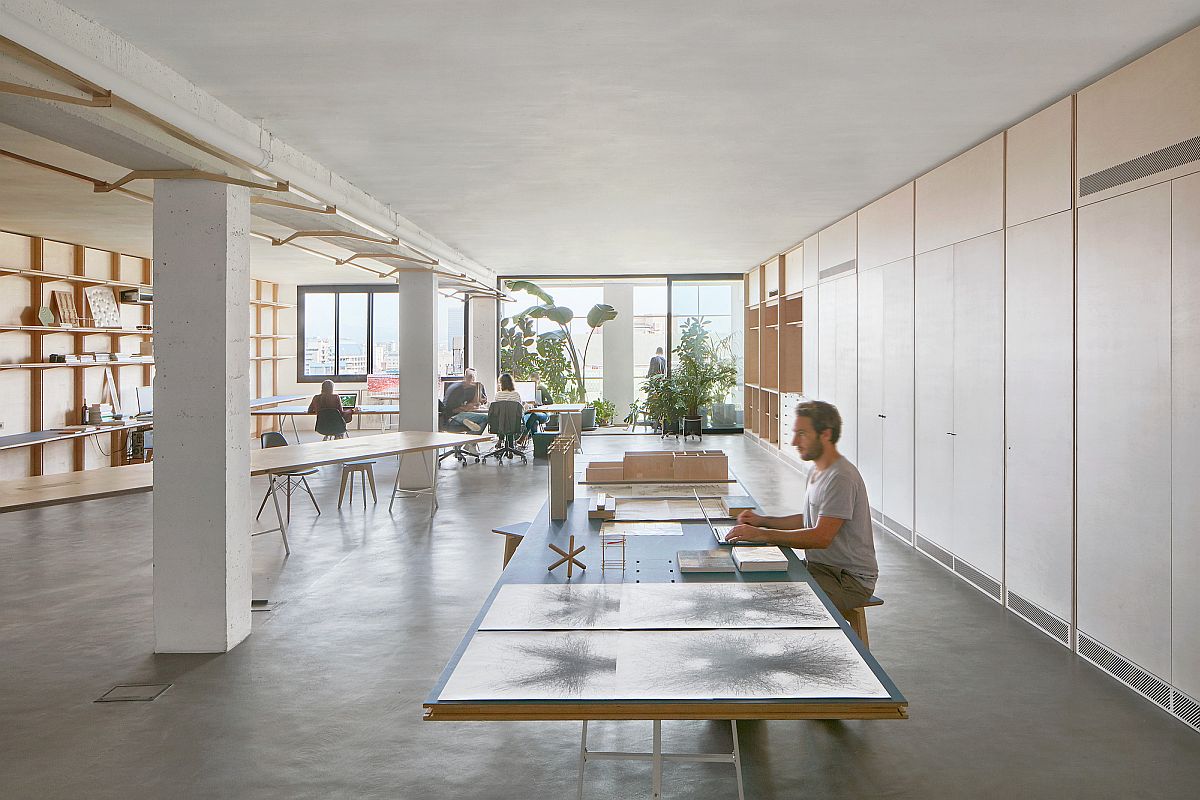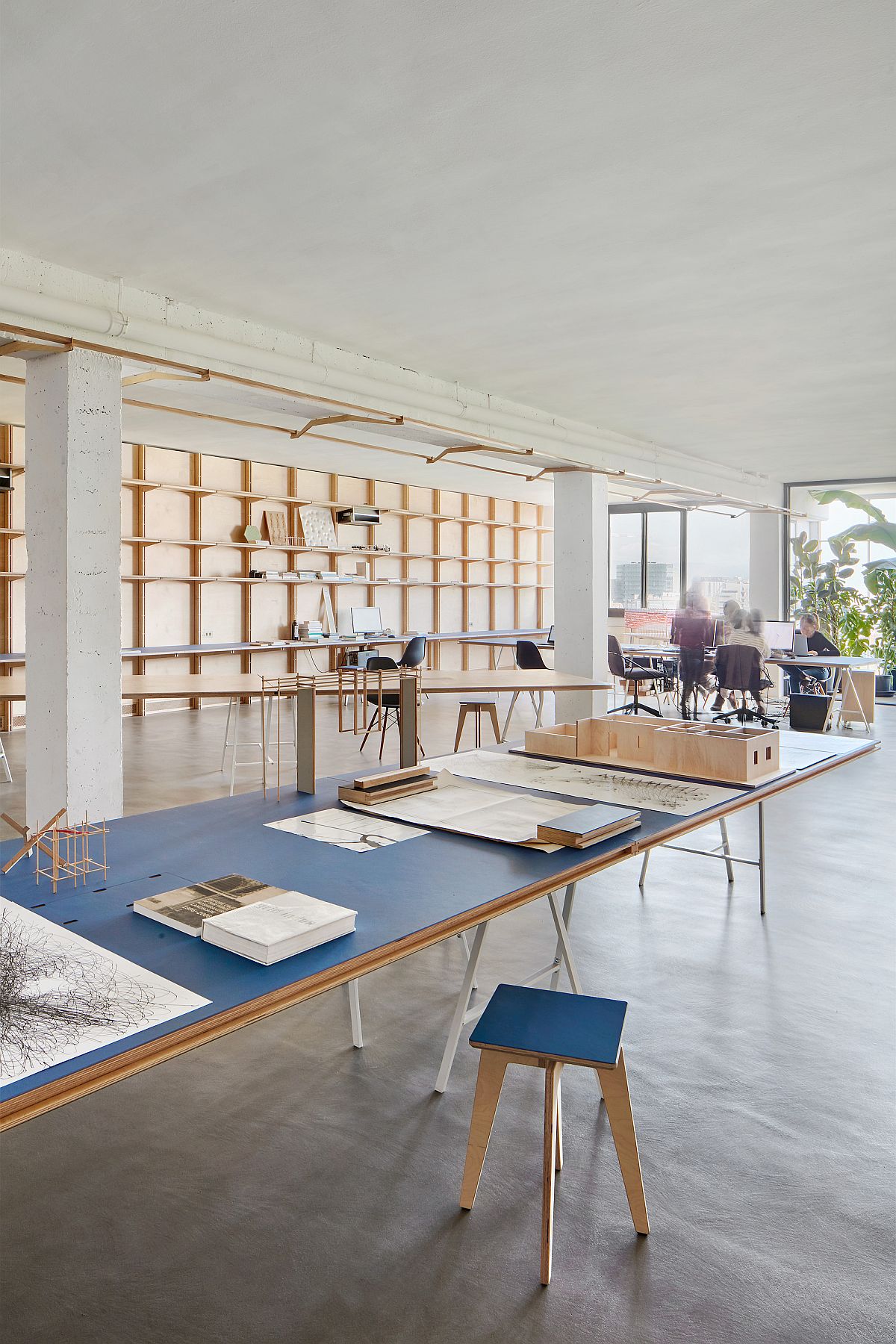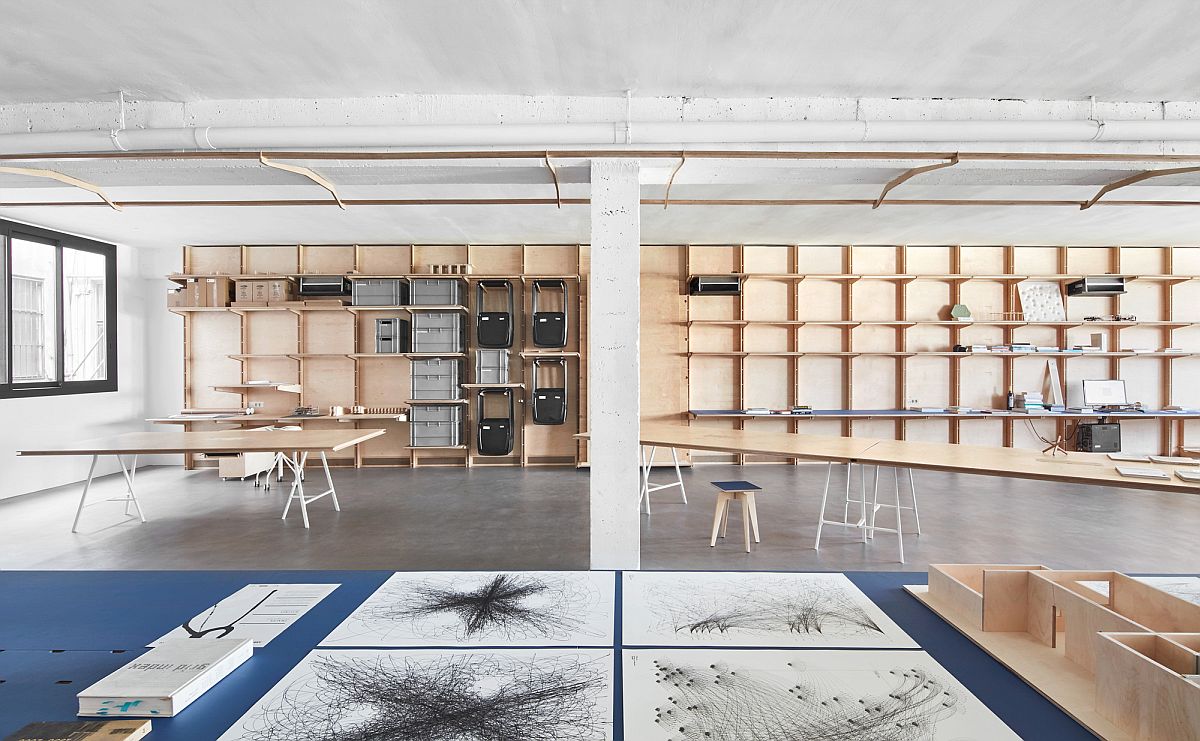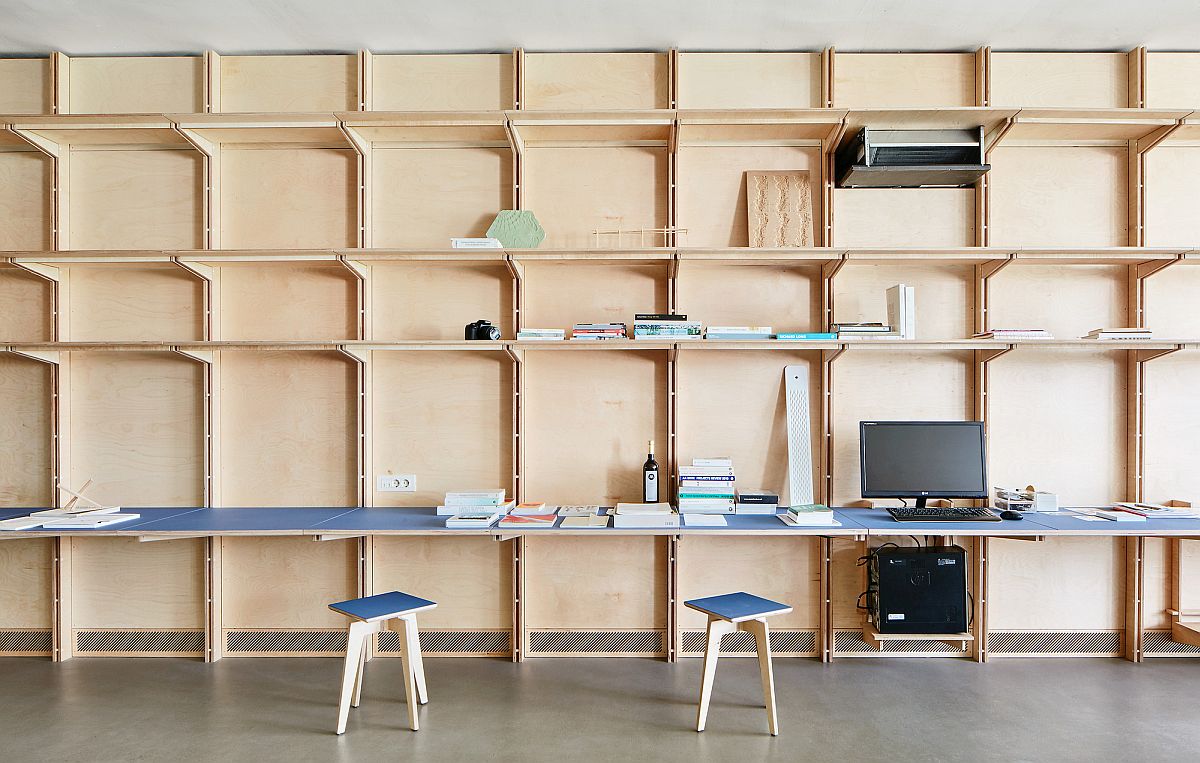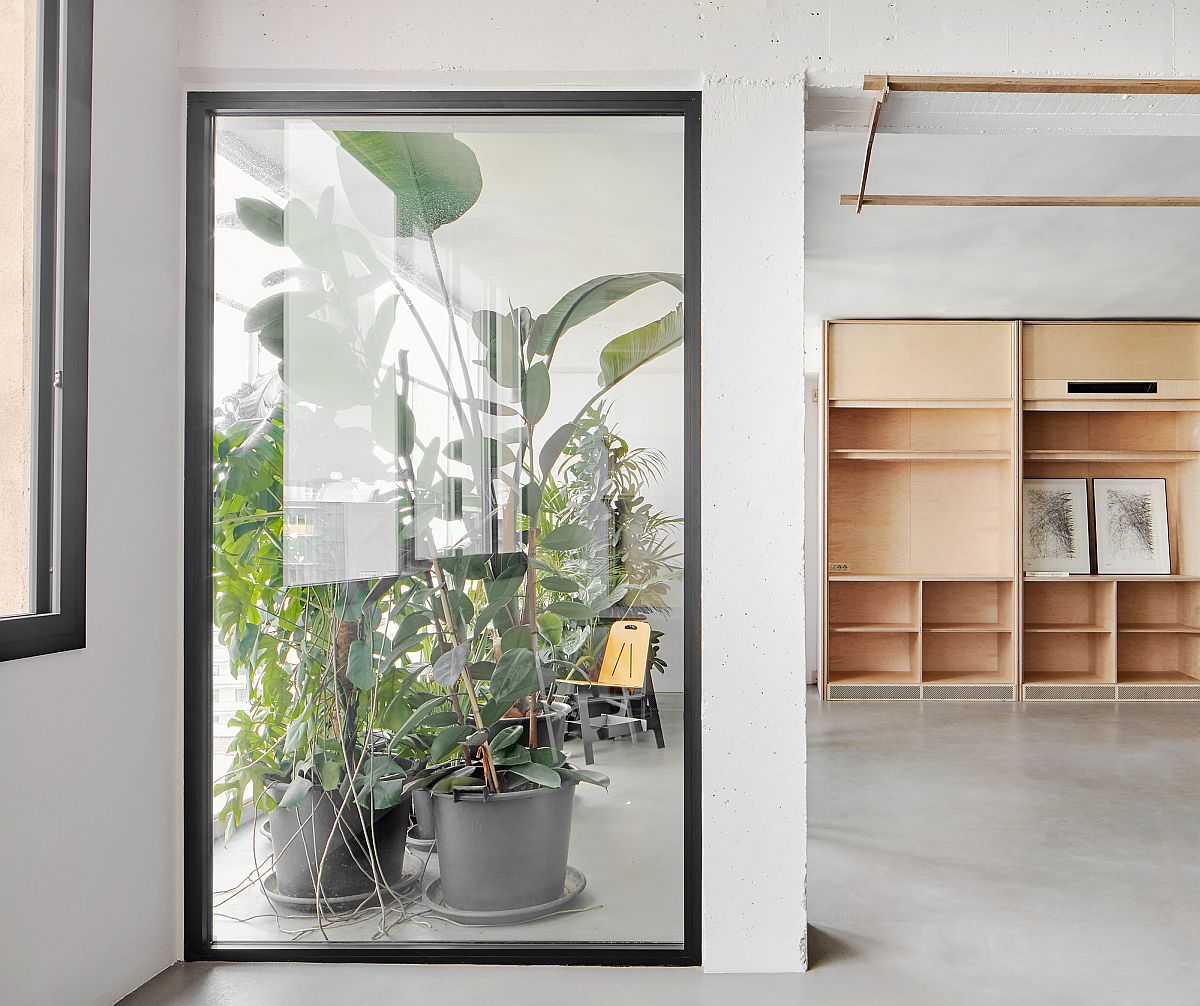 Each piece of temporary furniture can be added to the timber framework of the walls to fashion multiple work environments which evolve constantly. A winter garden brings freshness and natural light to the open office even as a small kitchen and bathroom at the end complete a fabulous and inimitable setting with endless possibilities. [Photography: José Hevia]
RELATED: Breezy Elegance: Small Architectural Office with a View of the Ionian Sea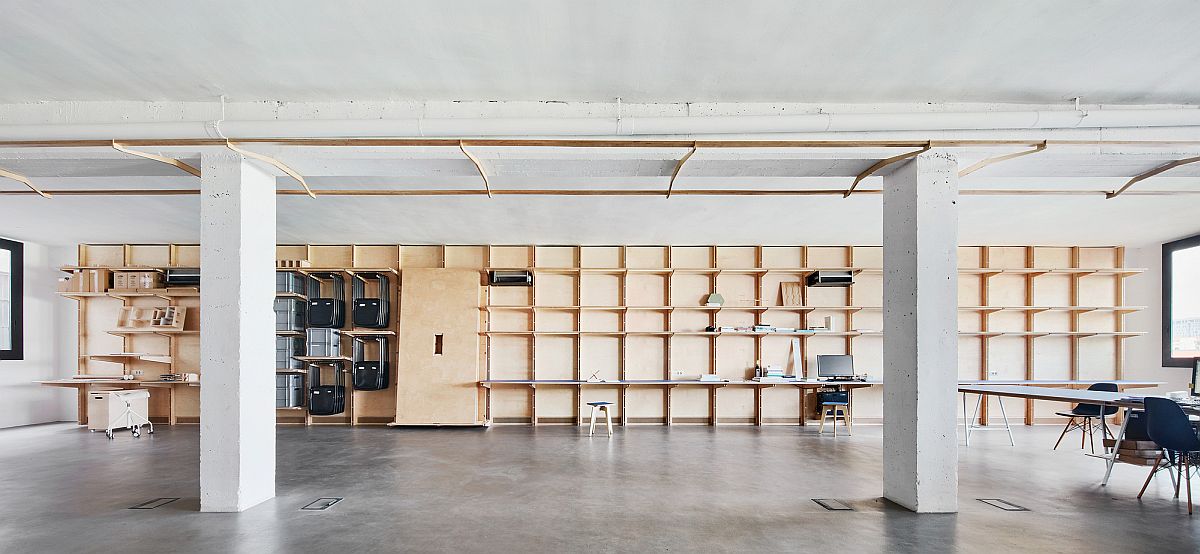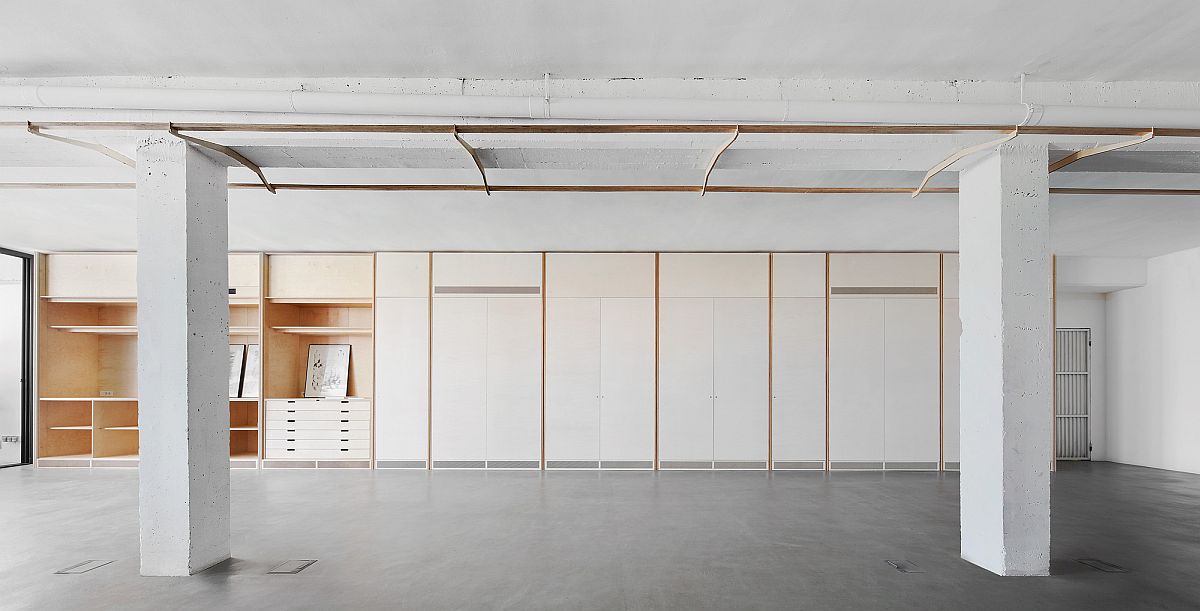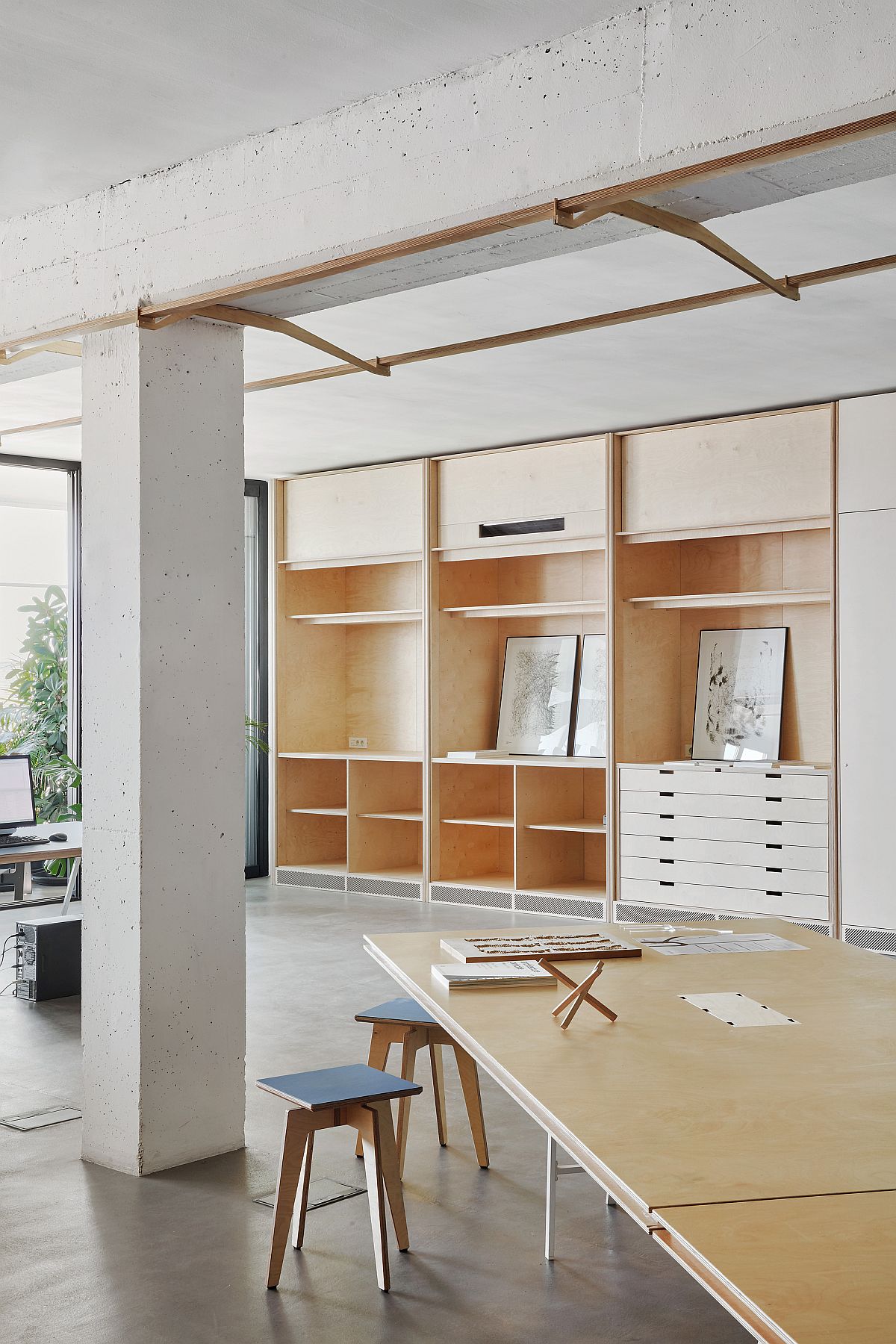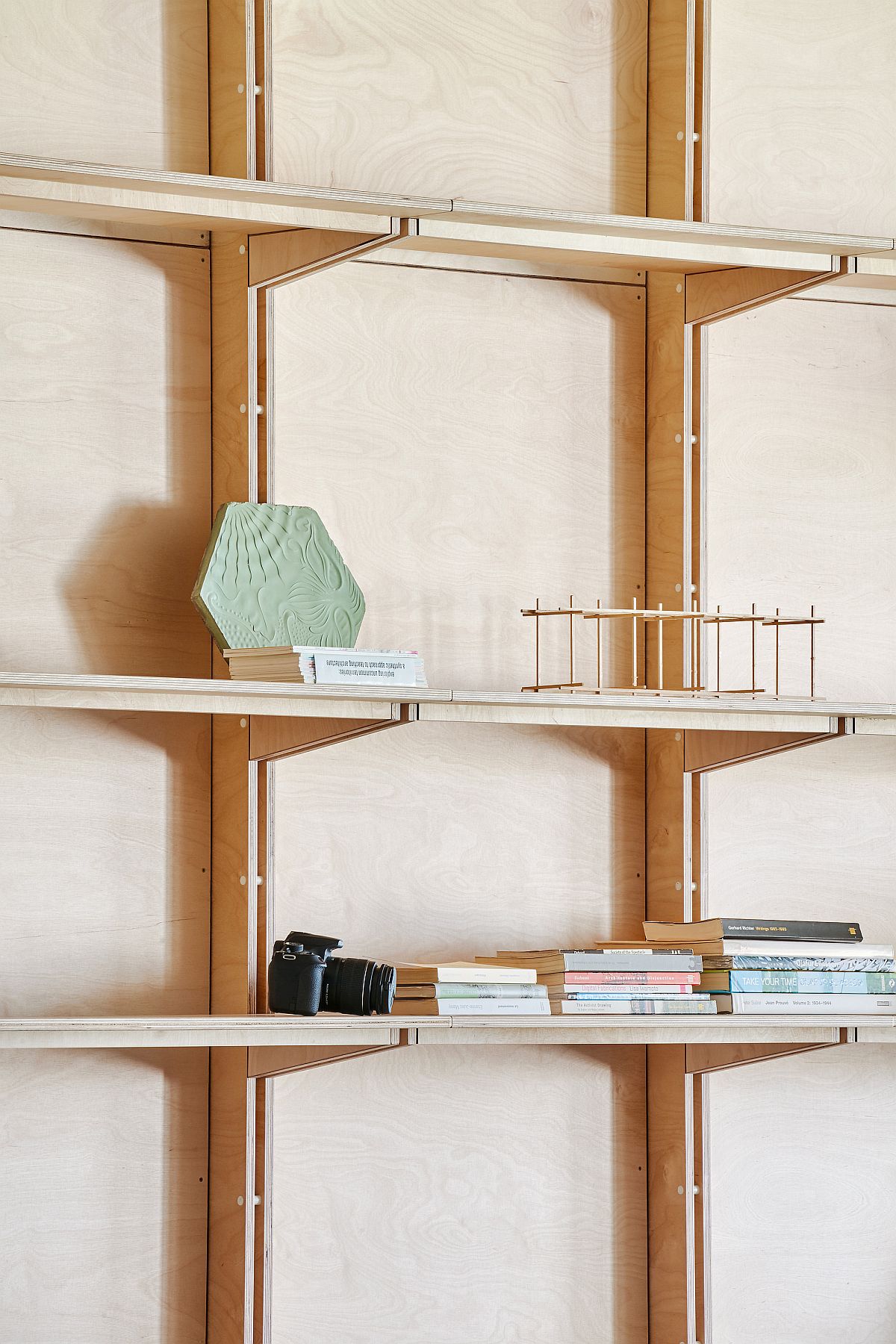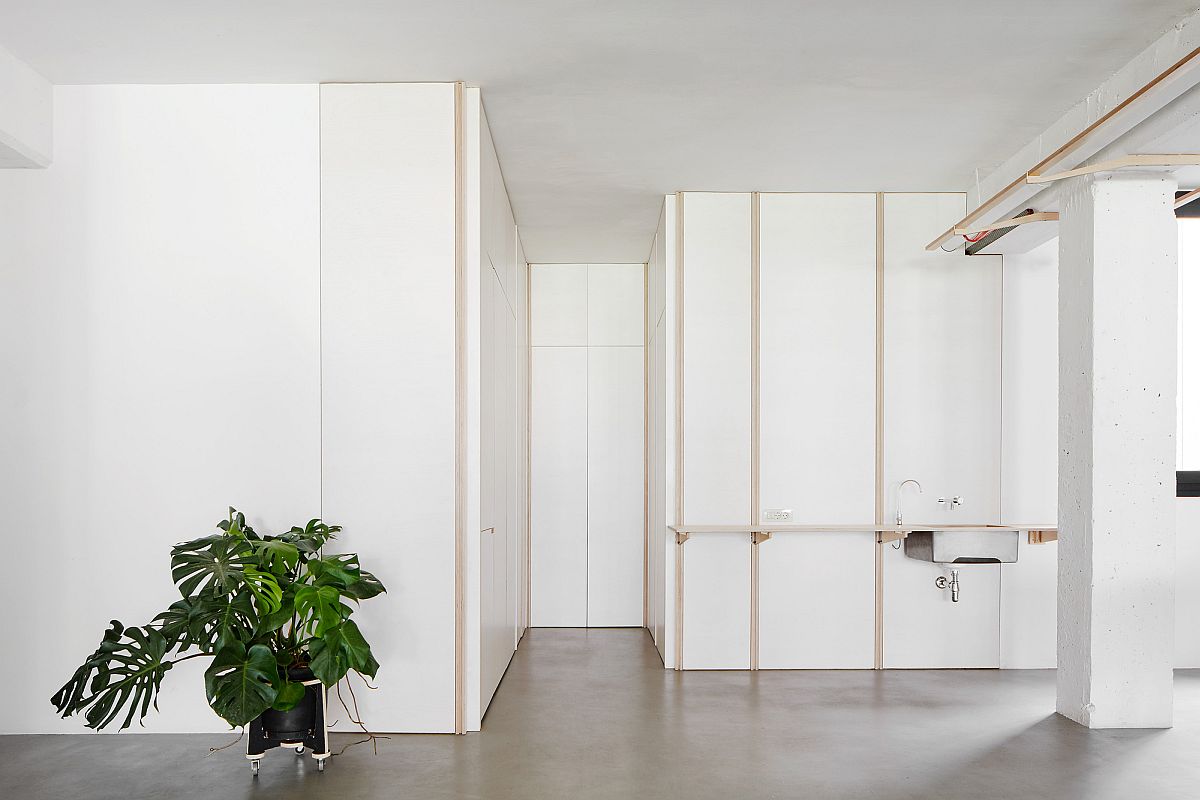 You're reading This Adaptable and Versatile Office Finds Space inside a Barcelona Warehouse!, originally posted on Decoist. If you enjoyed this post, be sure to follow Decoist on Twitter, Facebook and Pinterest.