Renovating a small apartment is a tricky affair that demands balance between aesthetics, ergonomics, and of course, space maximization. This becomes even more complicated when the apartment in question is nestled in the renowned Eixample district of Barcelona and comes with distinct chamfered corners. Combing creative, space-savvy solutions with a reimagined floor plan, architects from NARCH transformed this modest apartment that was originally built in 1925. Dubbed 'Reforma Vivenda Eixample Barcelona', the project unveils an apartment that is quite different from the usual small homes we come across and offers plenty of inspiration to those trying to renovate their own home.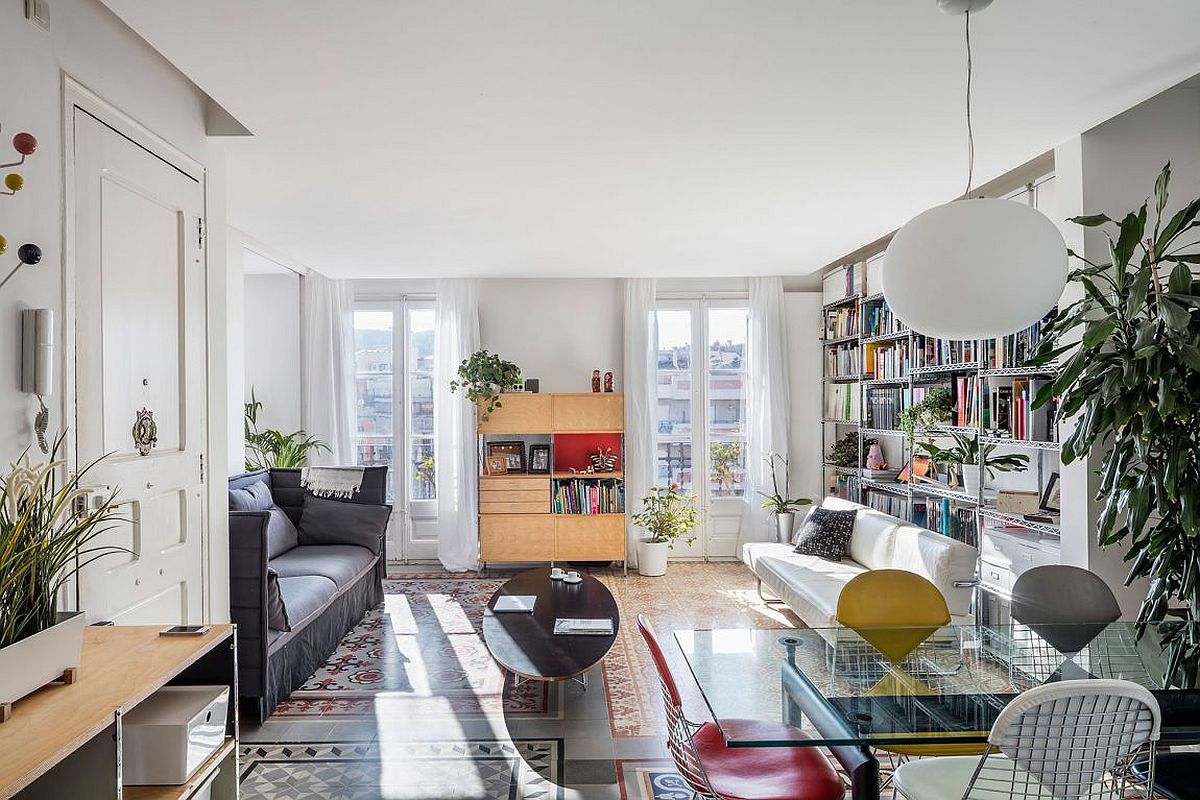 The homeowners wanted an open, central living space without partitions, a space that allowed them to host friends and family without having to struggle to create a 'social zone'. This was done by doing away with all internal partitions and creating a stylish living area that also holds the small dining space and a corner workstation. By simply moving the furniture, this common area can be turned into a 'party space' with ease, even as translucent partitions and sliding glass doors hide the bedroom and the kitchen station.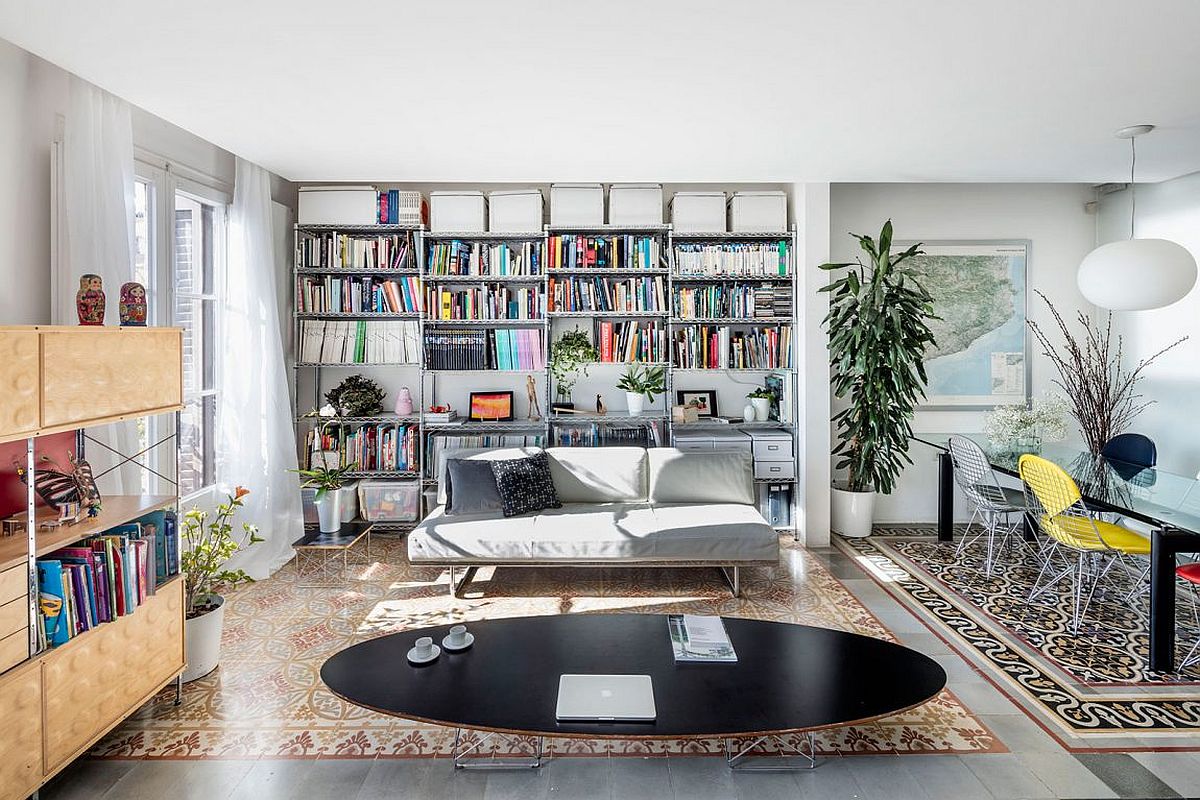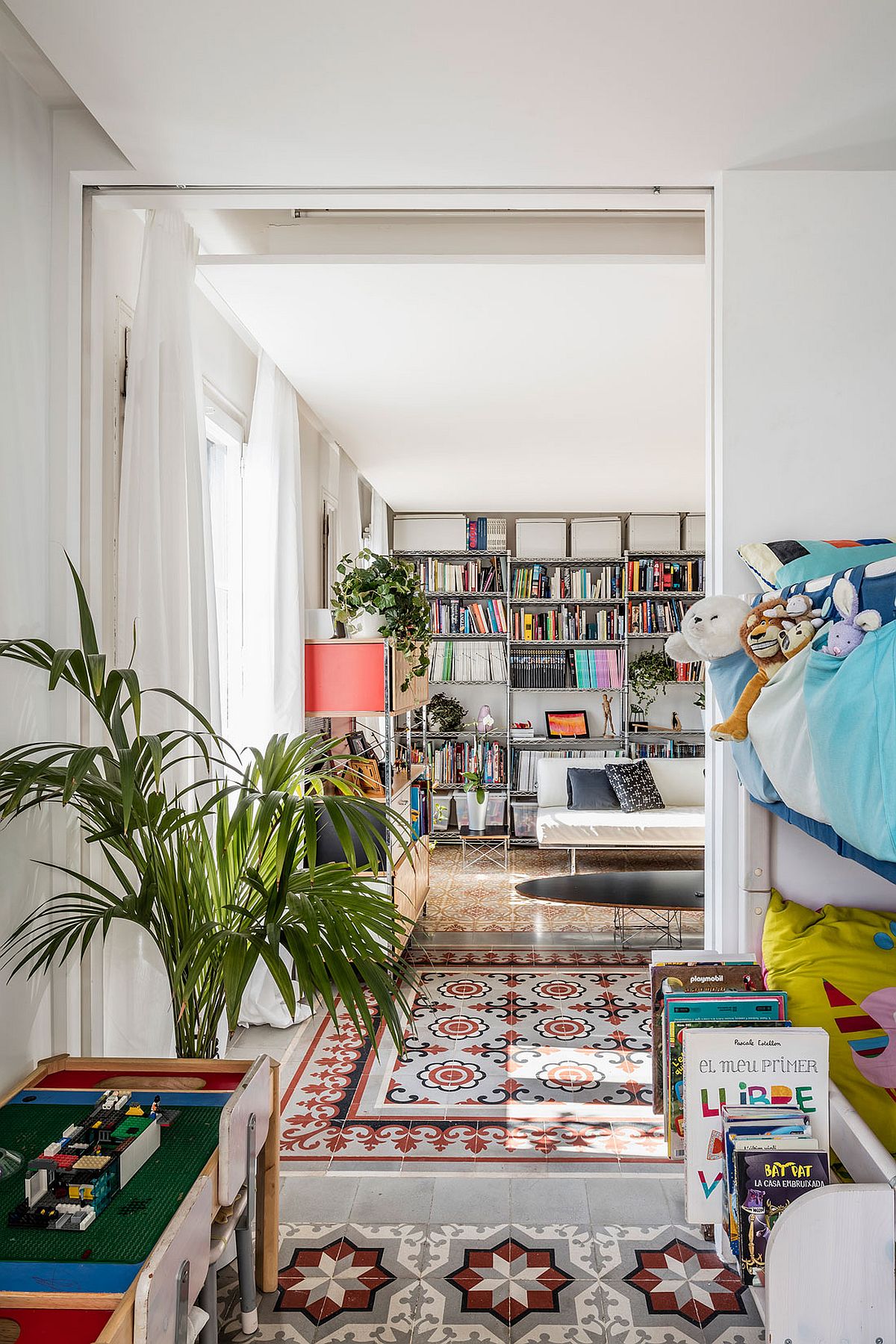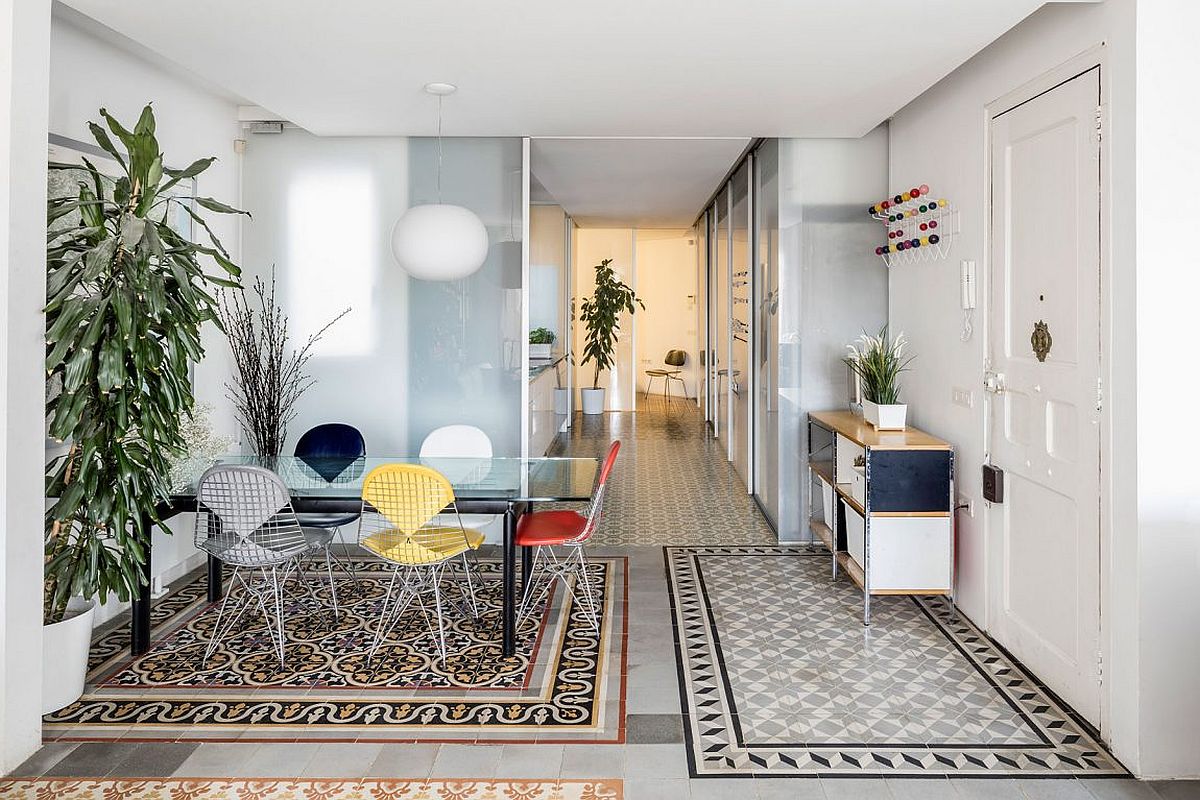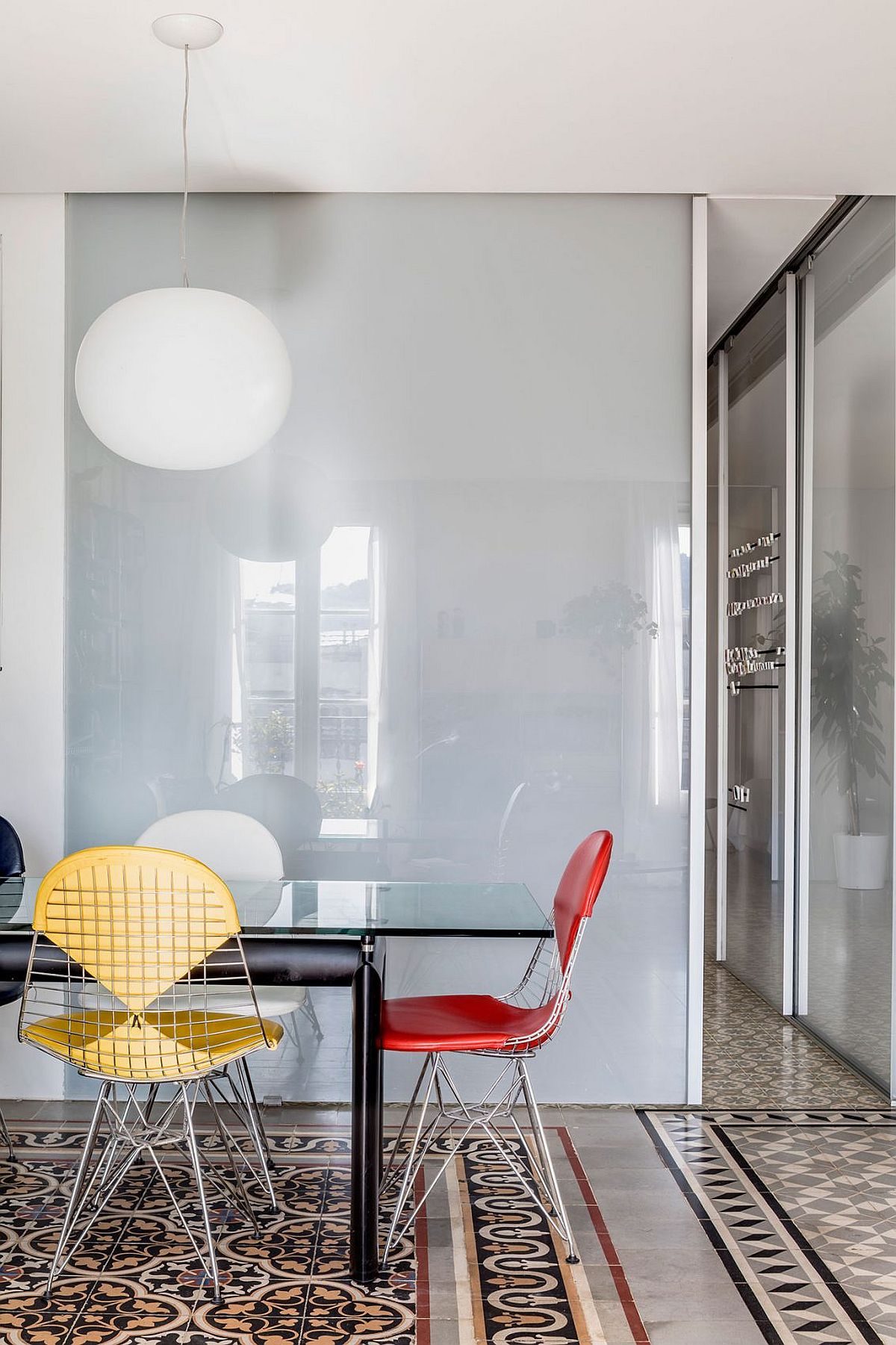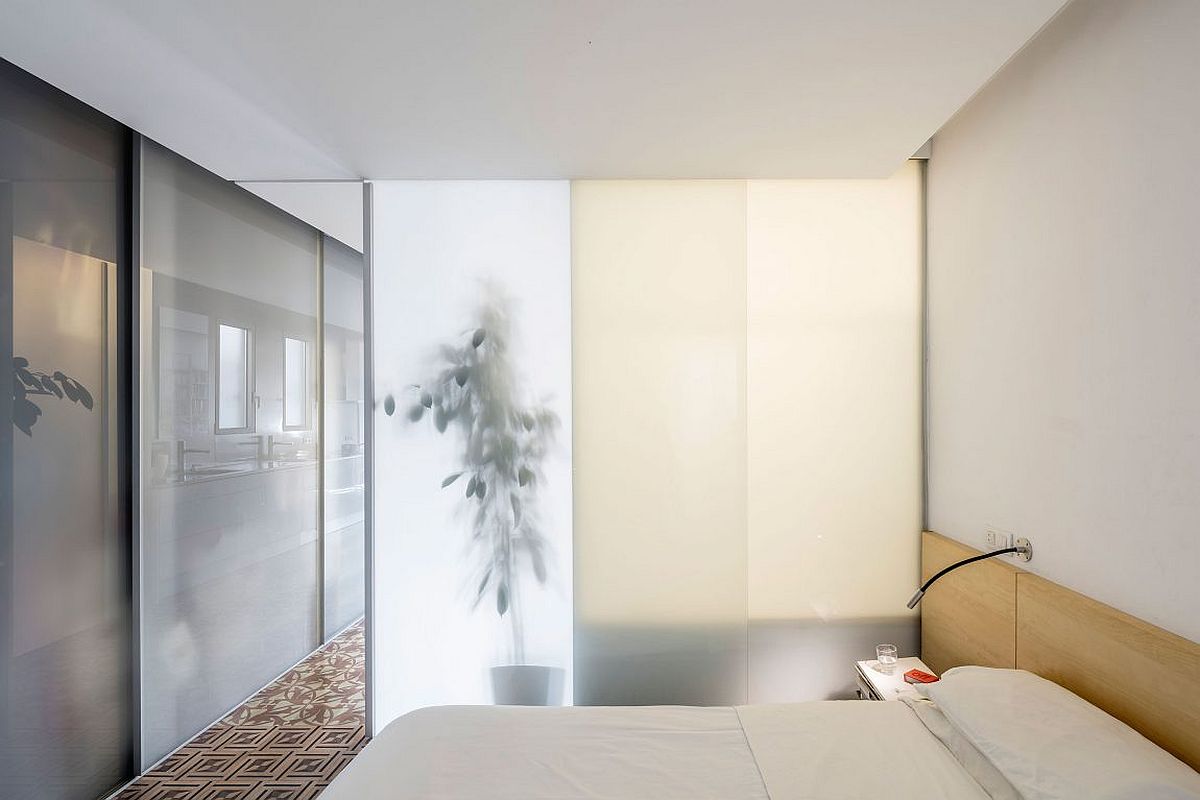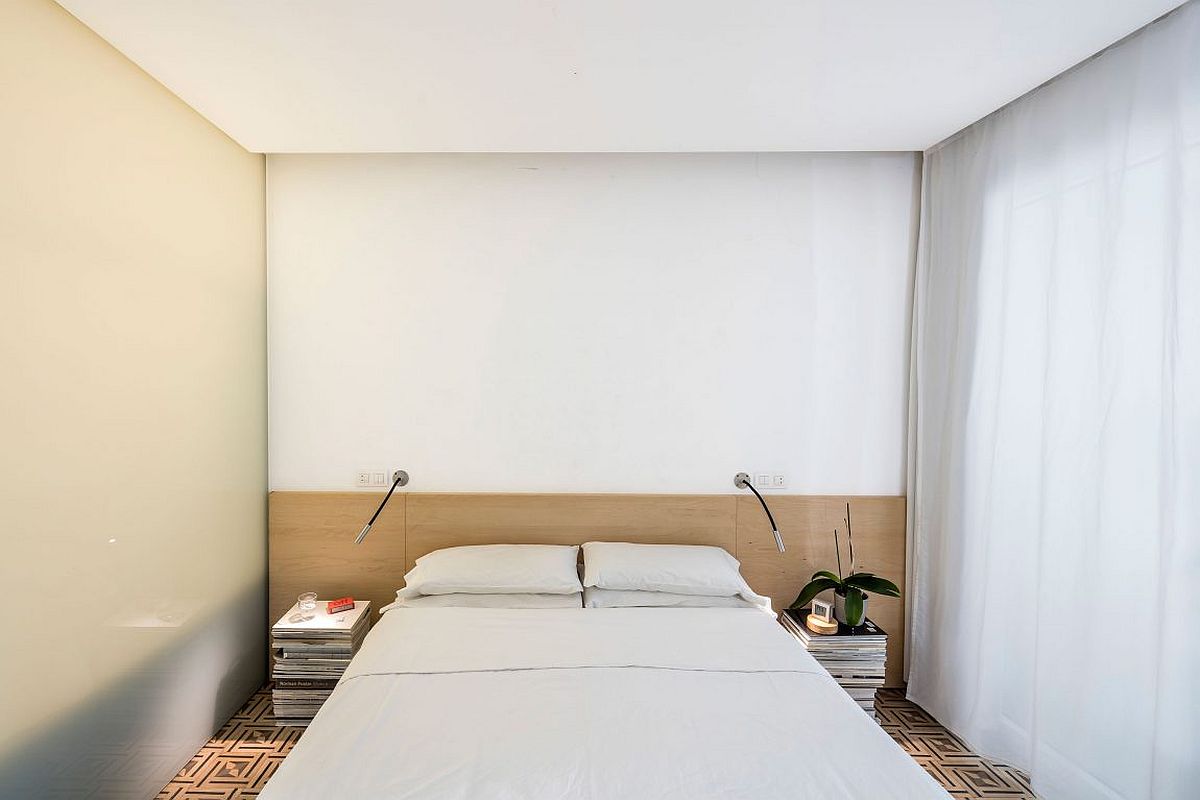 It is large sliding doors that connect the two bedrooms with the new living area, and while they offer complete privacy, the use of these translucent glass doors also allows for a free flow of natural and artificial light. No longer dark and boring, the revitalized apartment welcomes you with a refreshing and cheerful ambiance that is accentuated by its colorful mosaic flooring and an eccentric collection of décor and books. [Photography: Adrià Goula Sardà]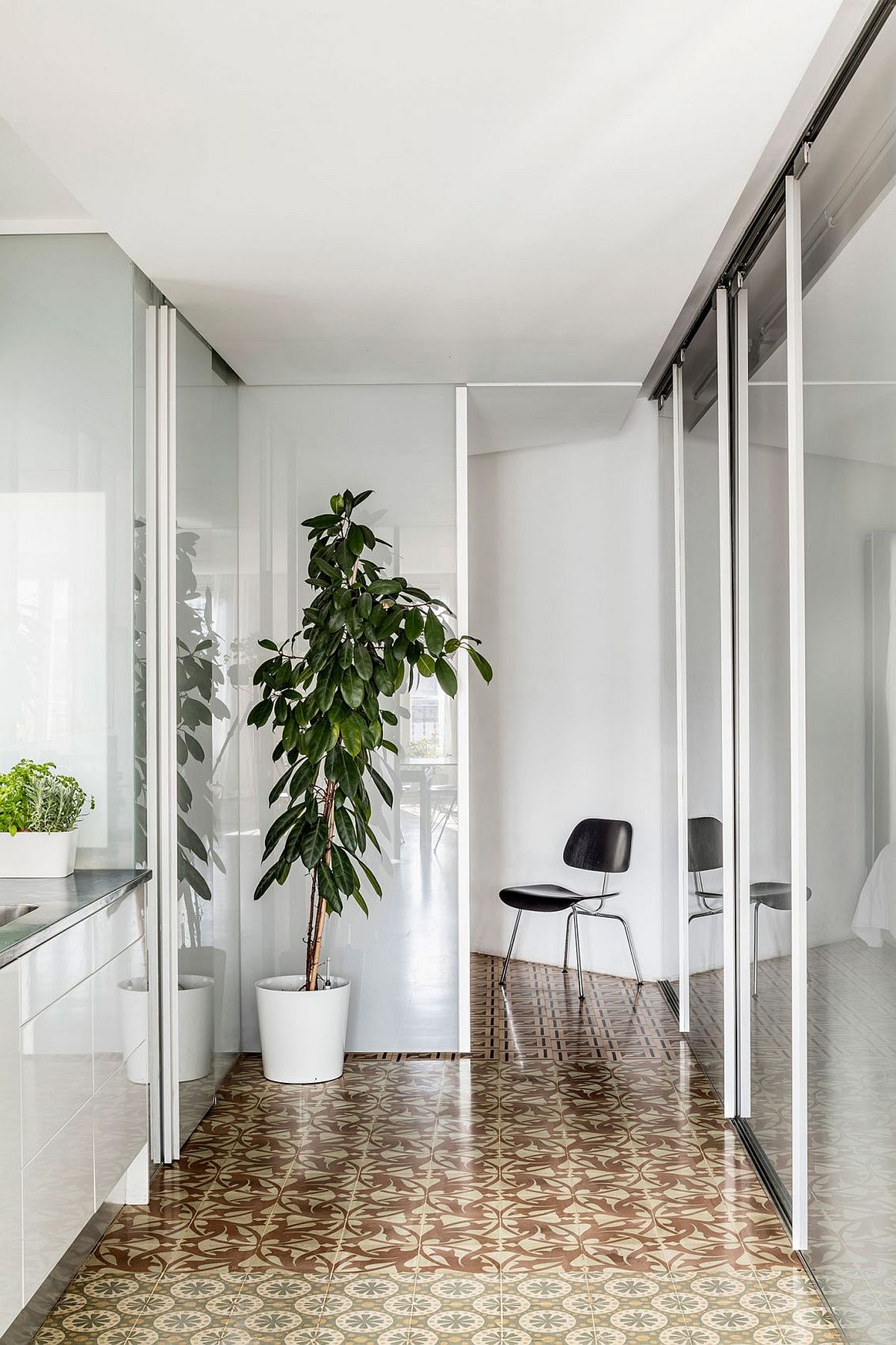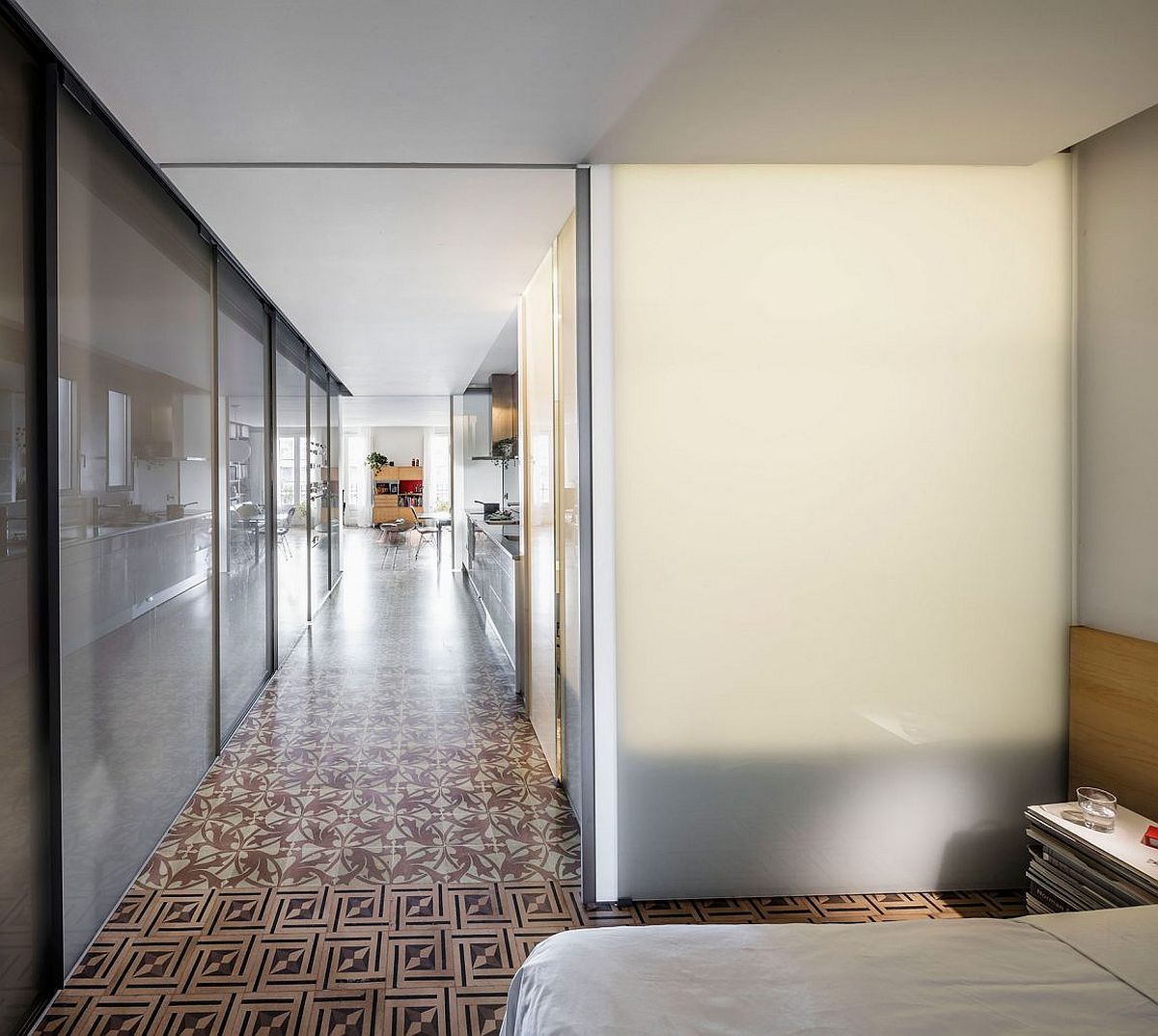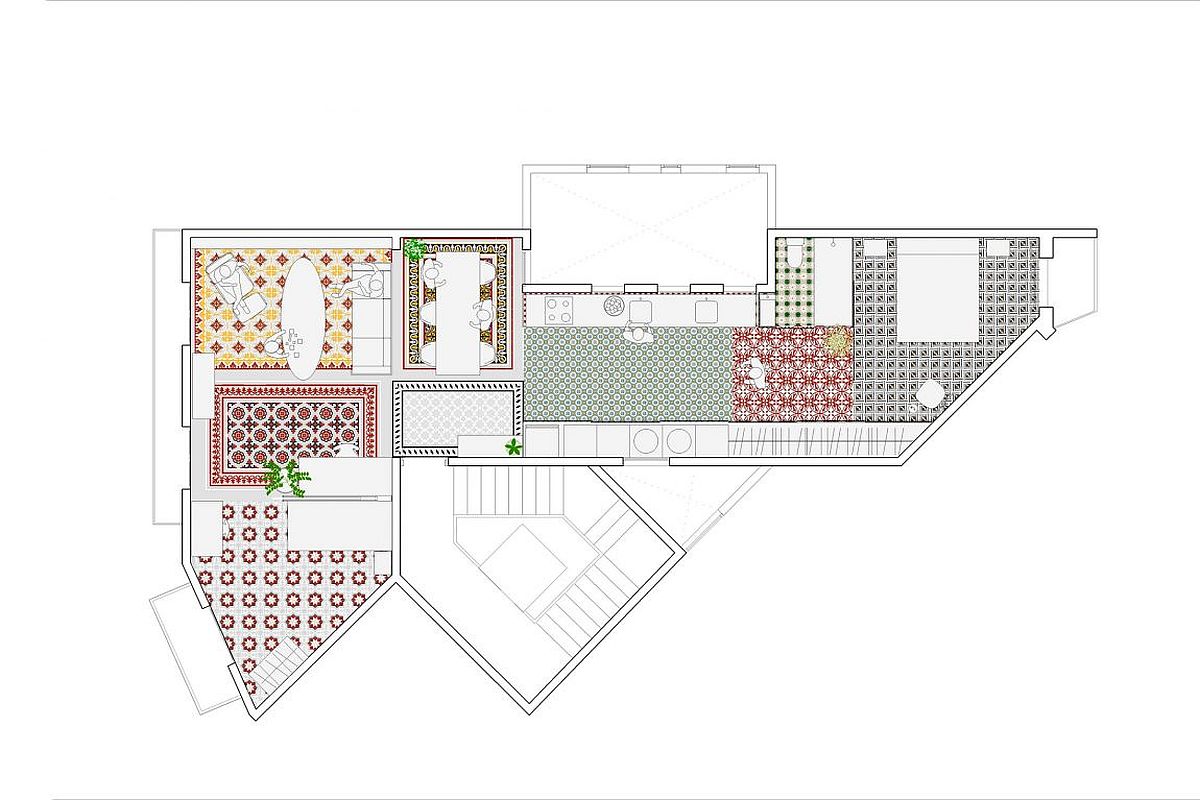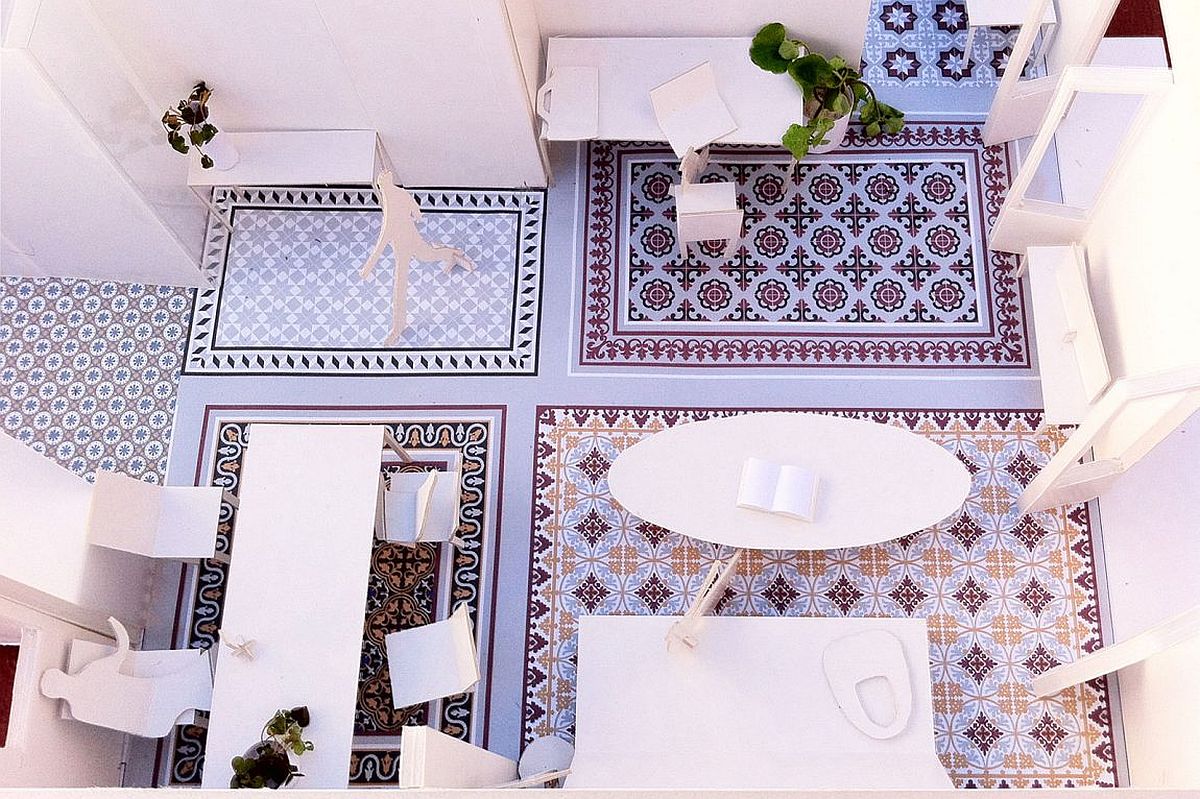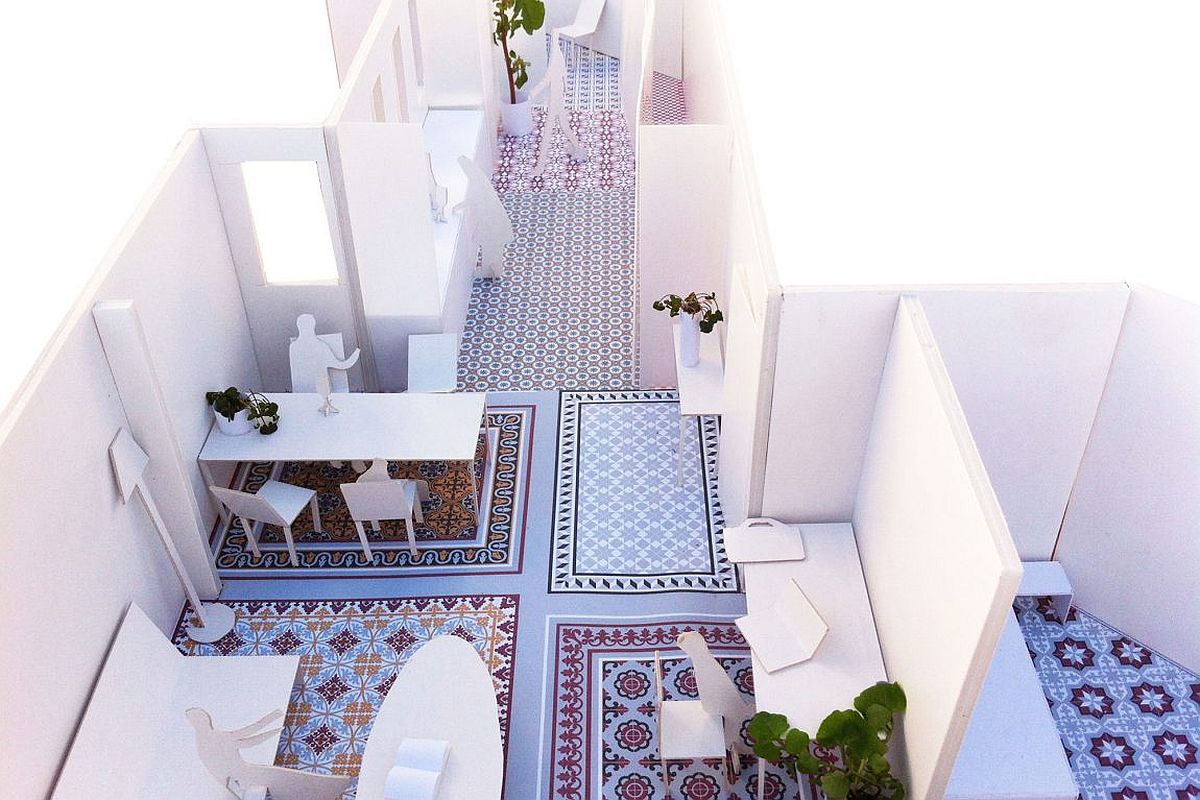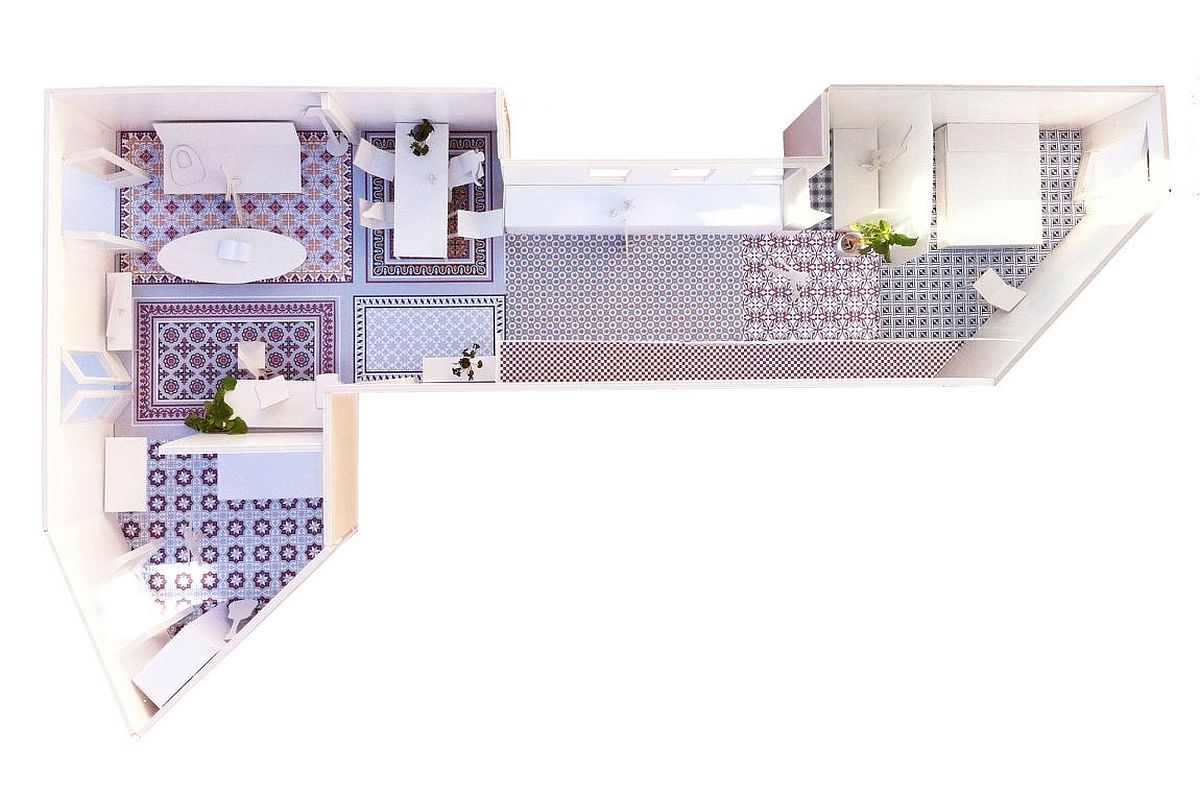 You're reading This 64Sqm Apartment Reimagines Space Using Partitions and Sliding Doors, originally posted on Decoist. If you enjoyed this post, be sure to follow Decoist on Twitter, Facebook and Pinterest.