A spacious, relaxing and secluded holiday home is a dream that nearly all of us share. Nestled in a relaxing neighborhood of Ahmedabad, Gujarat, India, the Open House brings this dream alive for a modern, urban family of the city. Designed by MODO Designs, the structure of this pavilion-style retreat is divided into two sections with the front façade holding the public spaces and the more sheltered rear edifice containing the bedrooms and the bathrooms. This split between the two zones is simple, practical and also creates a spacious courtyard that holds a large wooden deck along with the pool. Ample greenery around the house acts as a natural privacy barrier with a resort-inspired ambiance holding sway.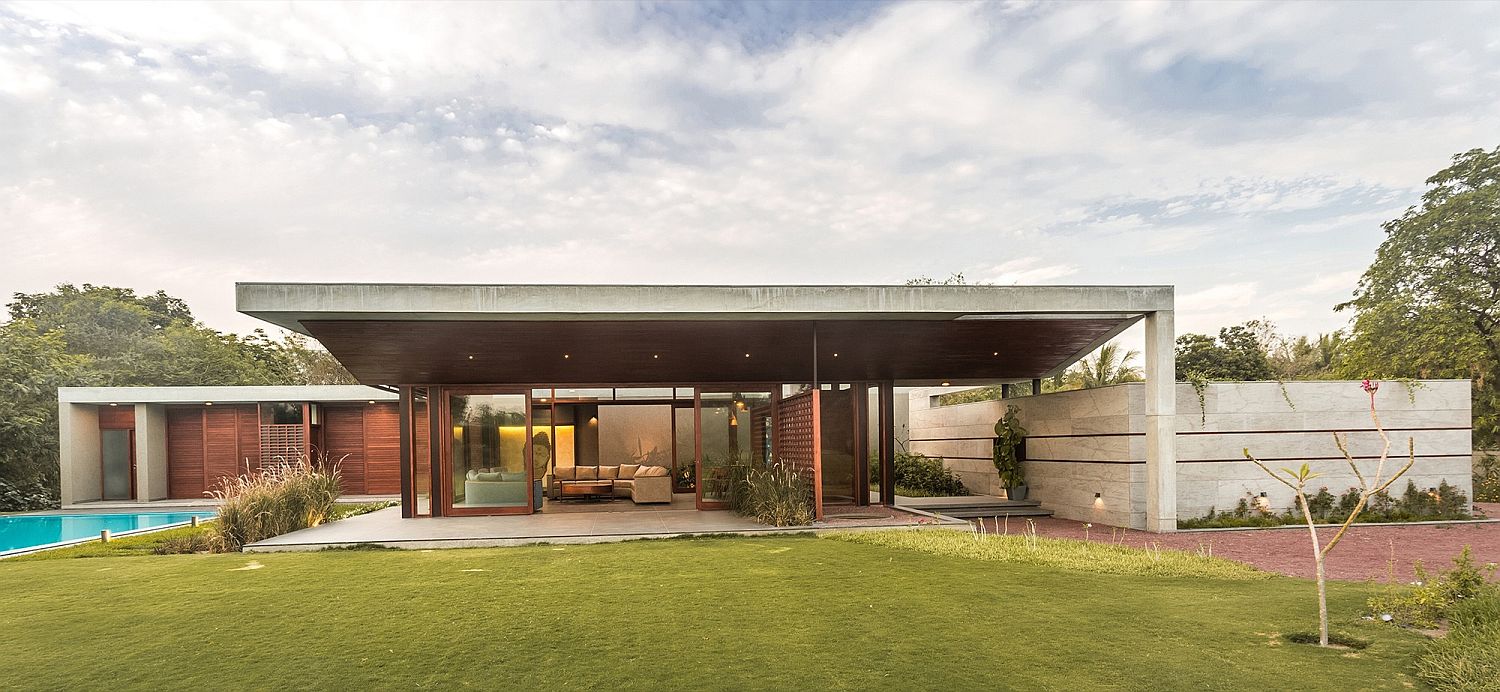 It is locally sourced granite, glass and wood that shapes the open and inviting holiday home. The living area, kitchen and dining flow into one end of the private courtyard, with the natural structure of the house and large overhangs creating sheltered verandahs. Apart from providing a shaded outdoor area, the verandahs also keep out scorching sun during hot summer days and help in naturally regulating the temperature inside. Cool breeze that flows from the South West further creates a comfortable living environment with the pool become the hub of frantic activity each evening.
RELATED: Cuiabá House: Open Family Home in Brazil with Shaded Outdoor Spaces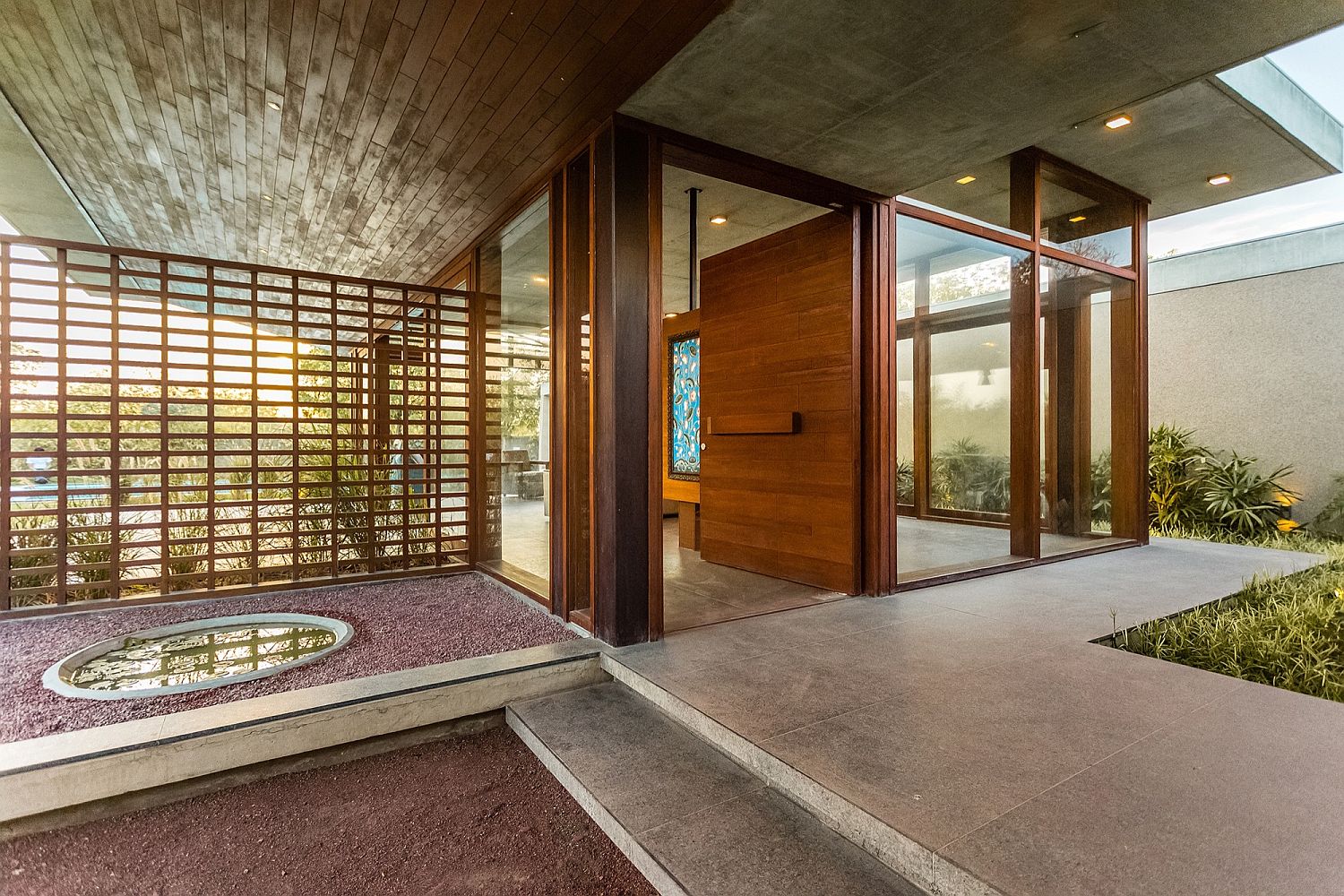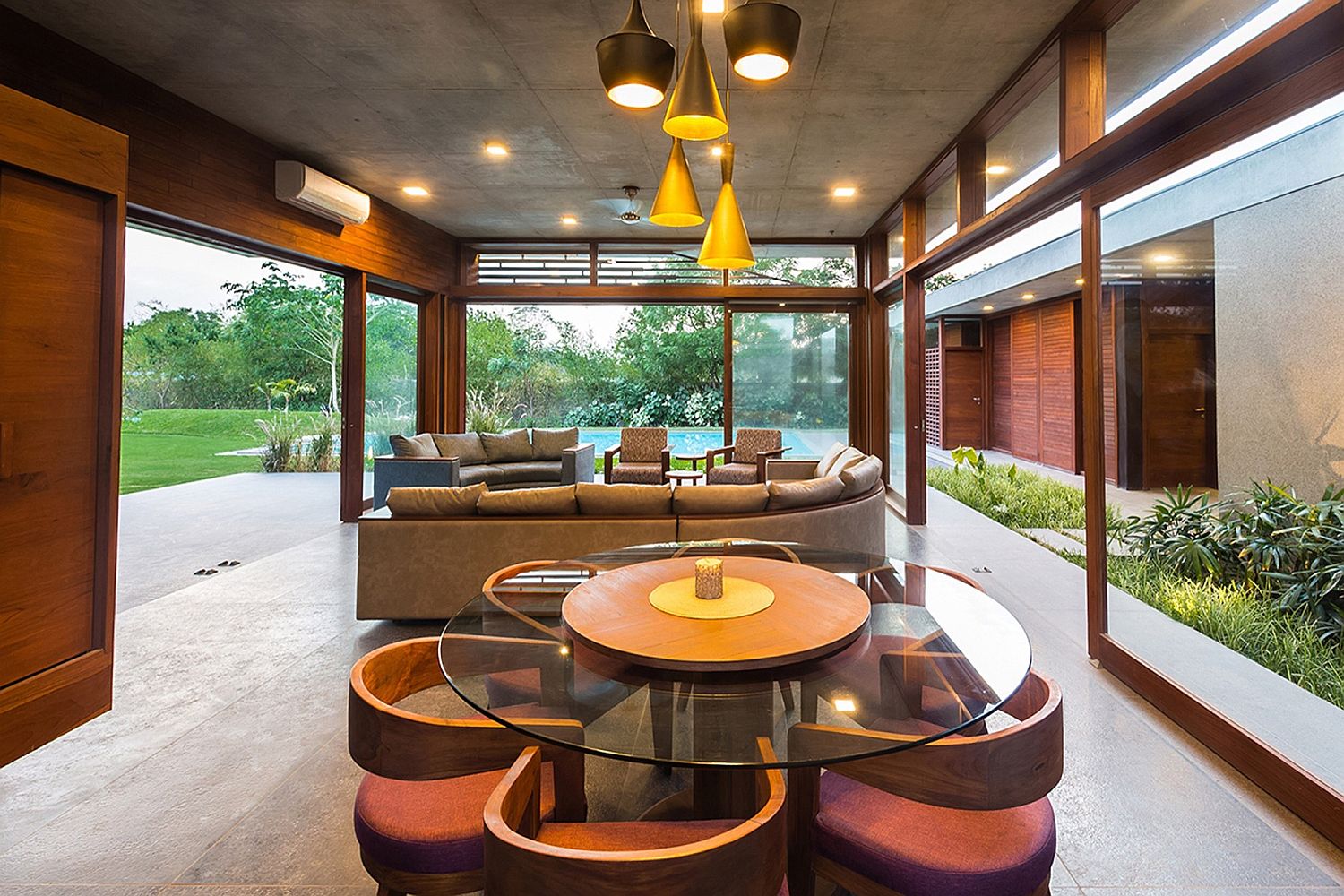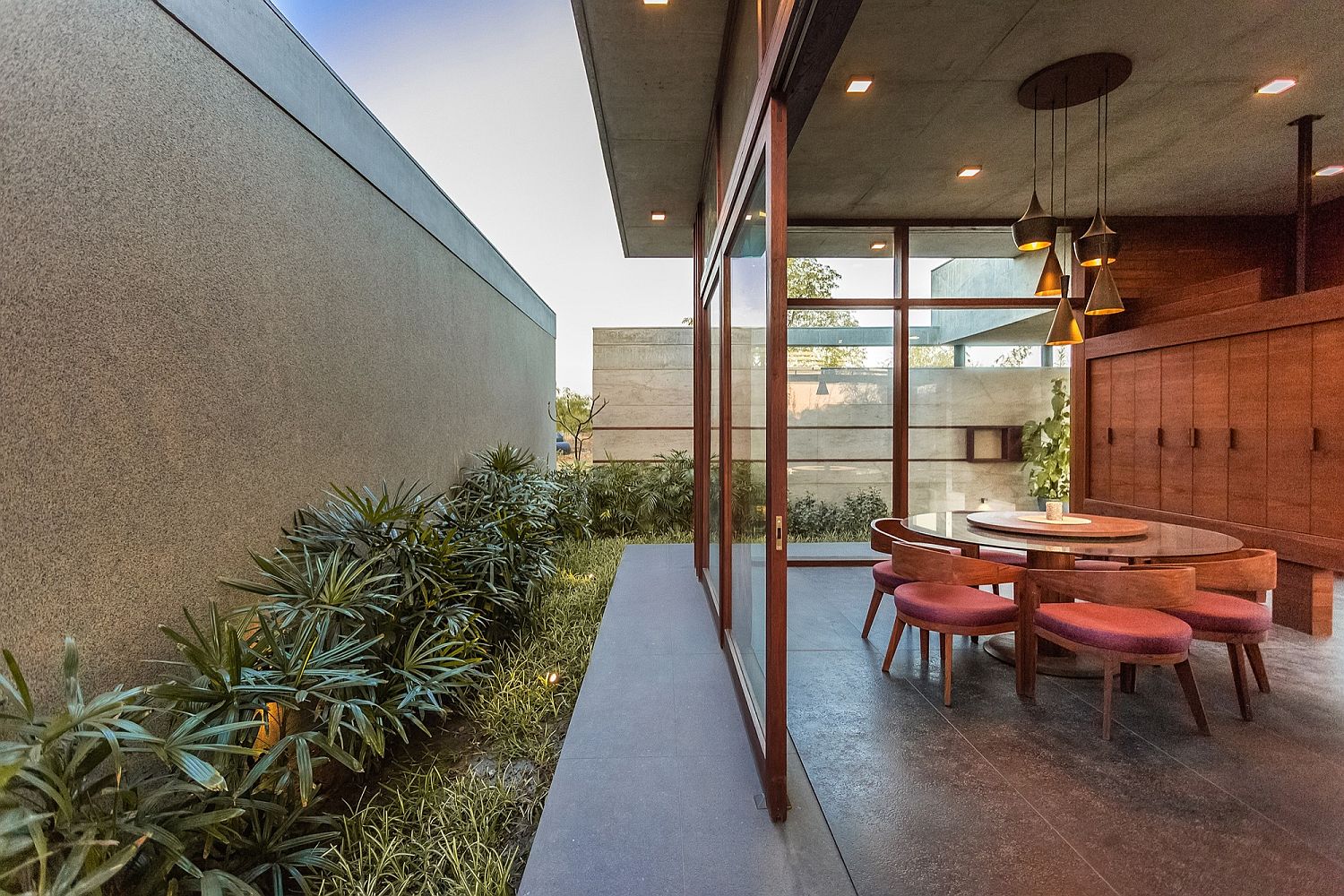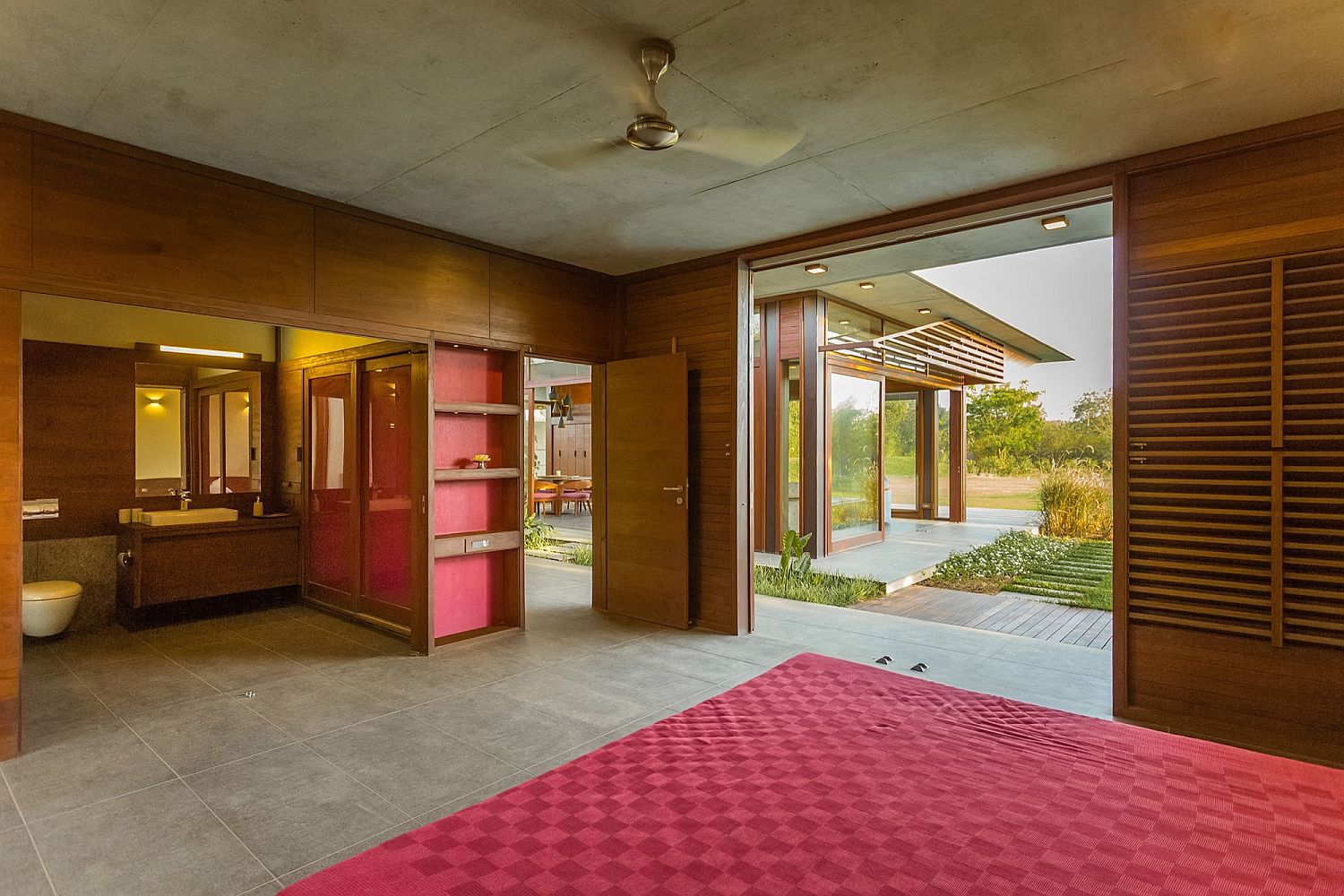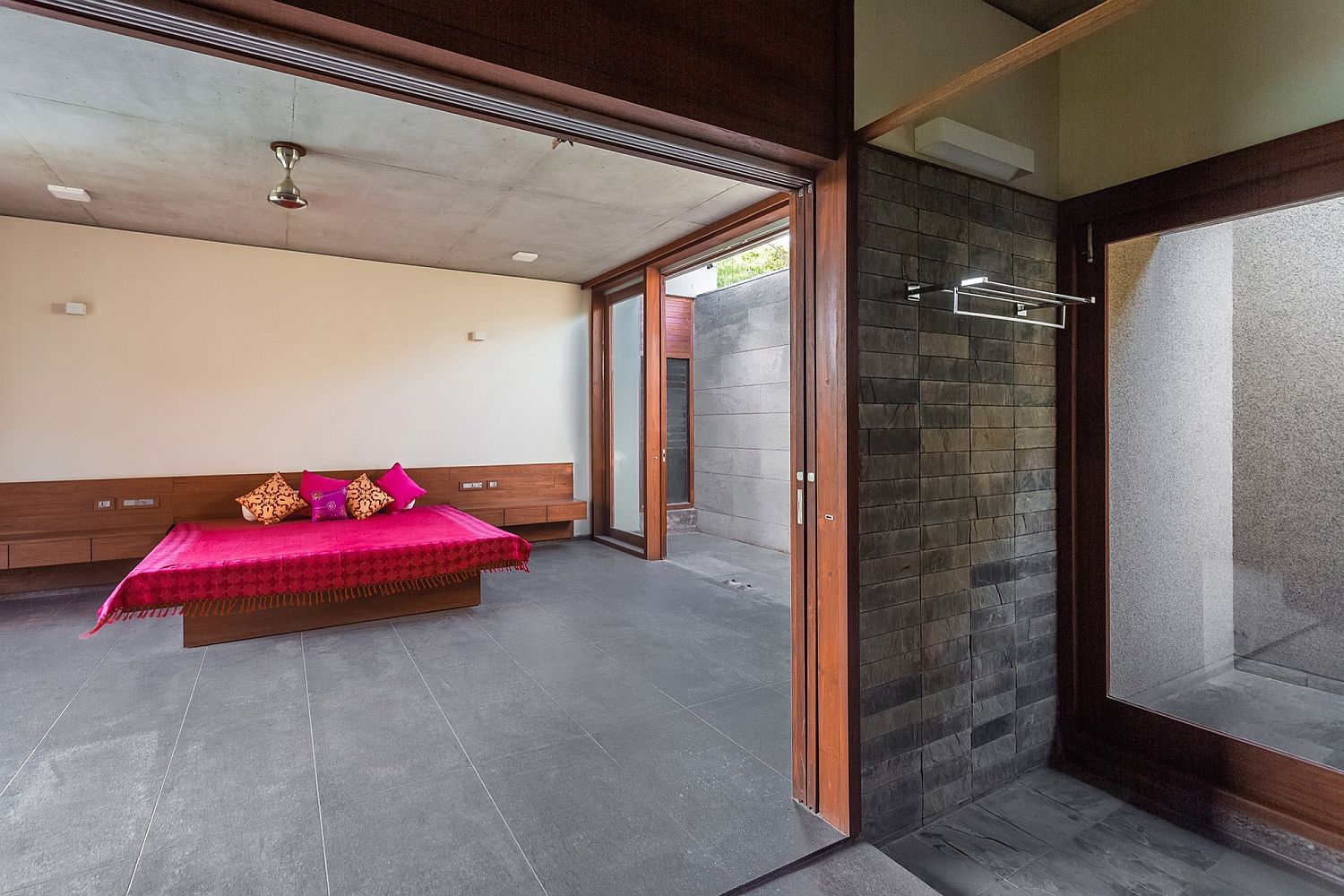 Wooden screens, brise soleil and smart planning ensure that this elegant vacation home finds that perfect balance between openness and complete privacy. On the inside a neutral color scheme is disturbed by pops of red even as exposed granite and stone granule plaster give the escape a touch of rustic charm. [Photography: Radhika Pandit]
RELATED: Kooyong House: Revitalized Modern Interior Meets Relaxing Family Retreat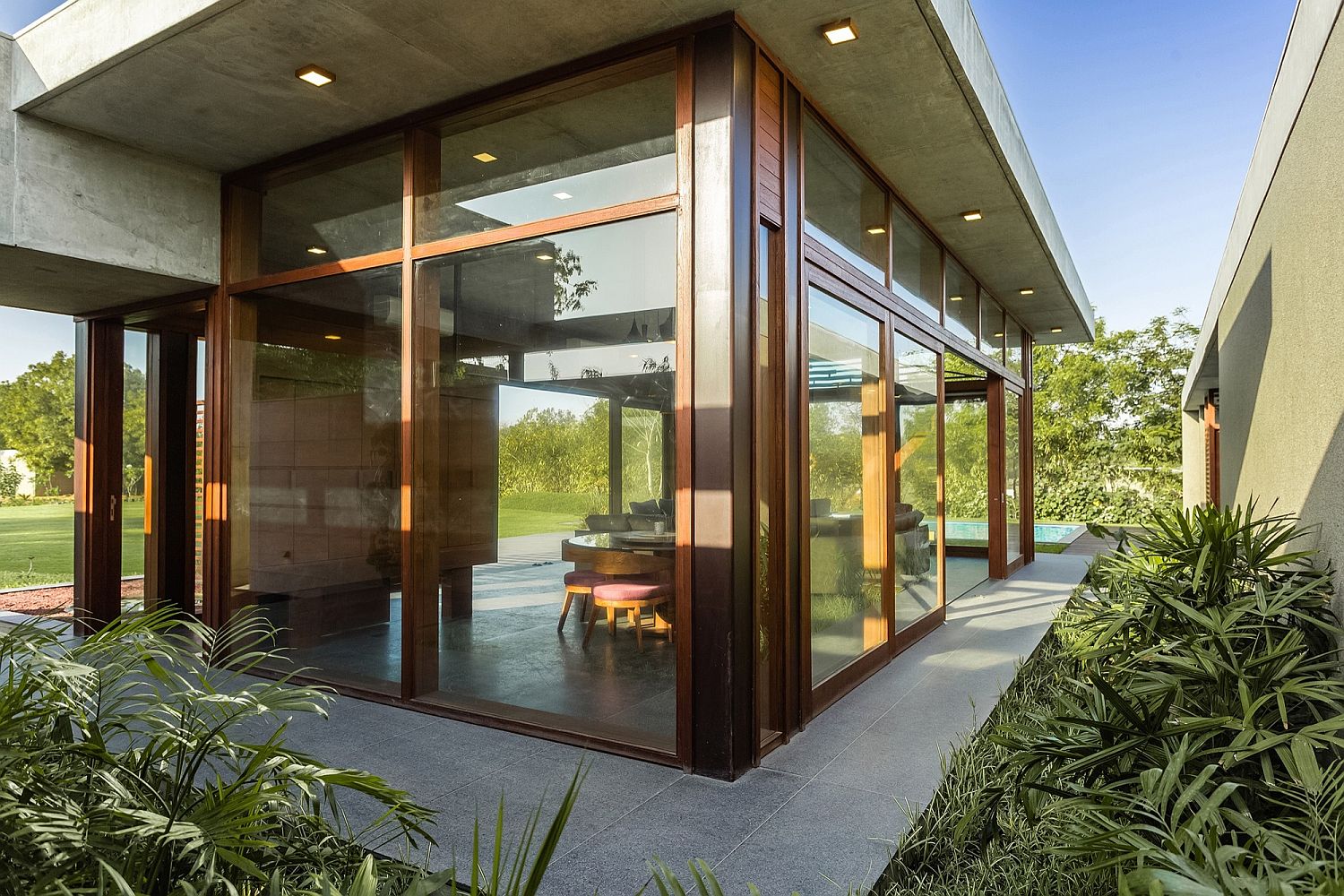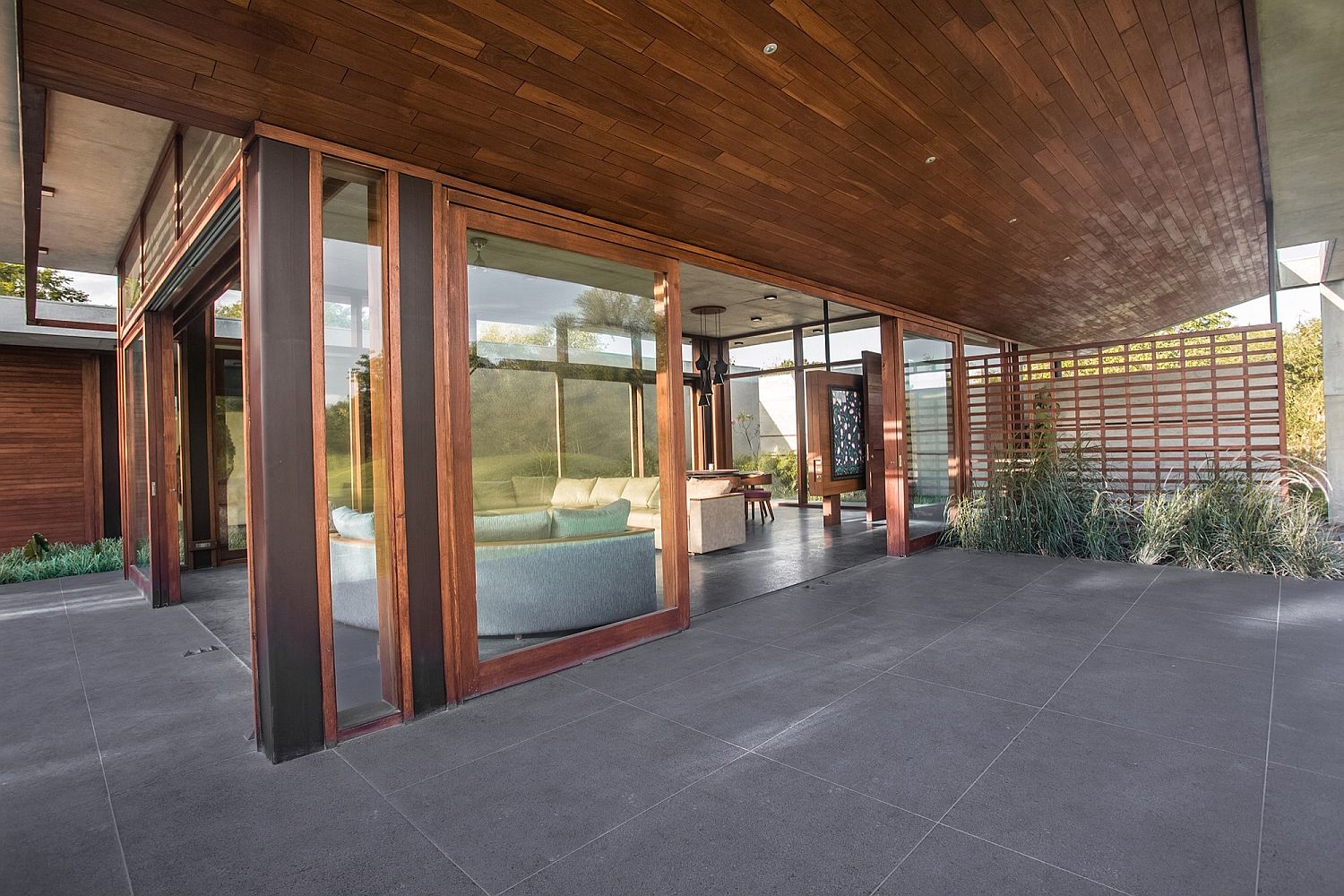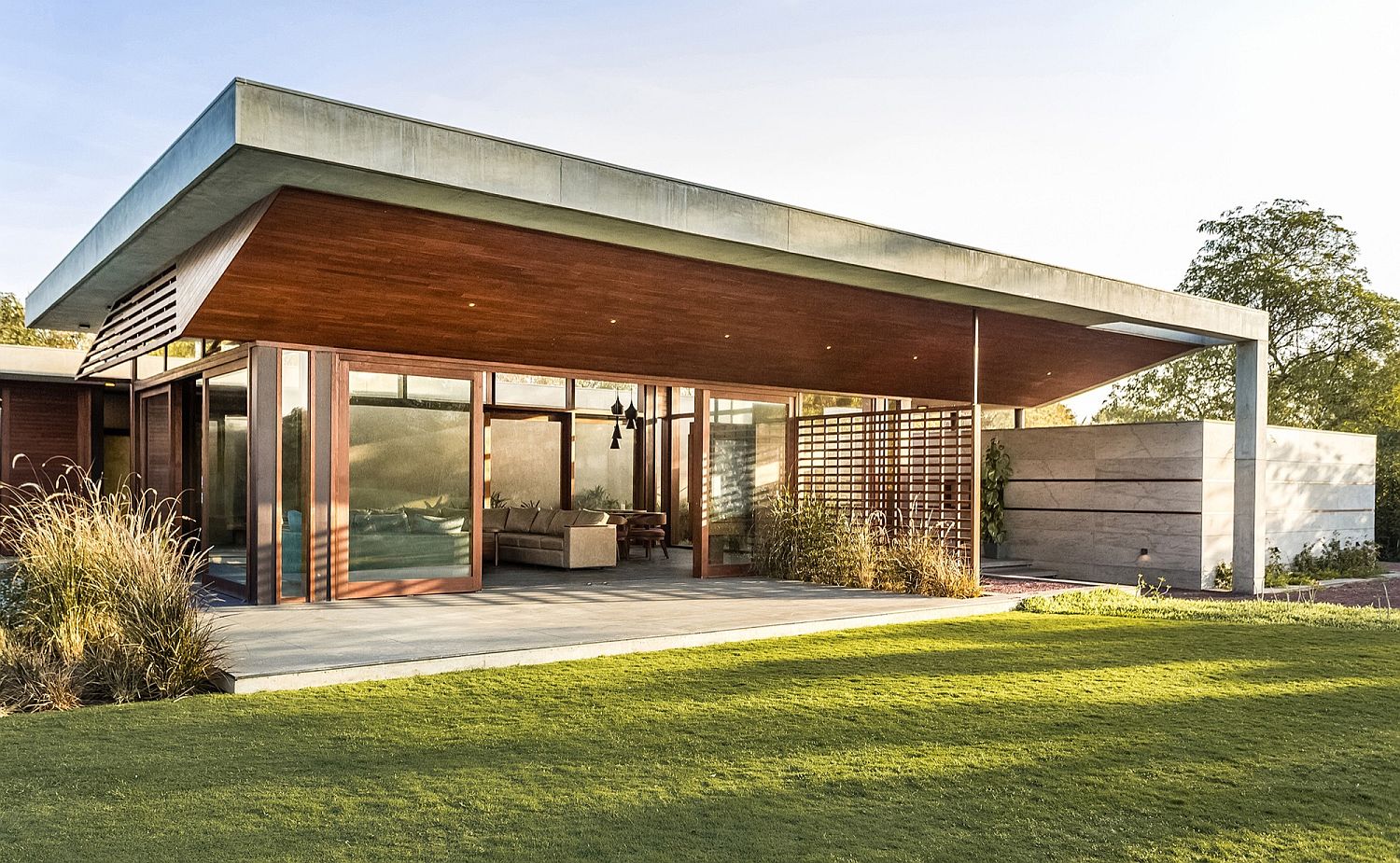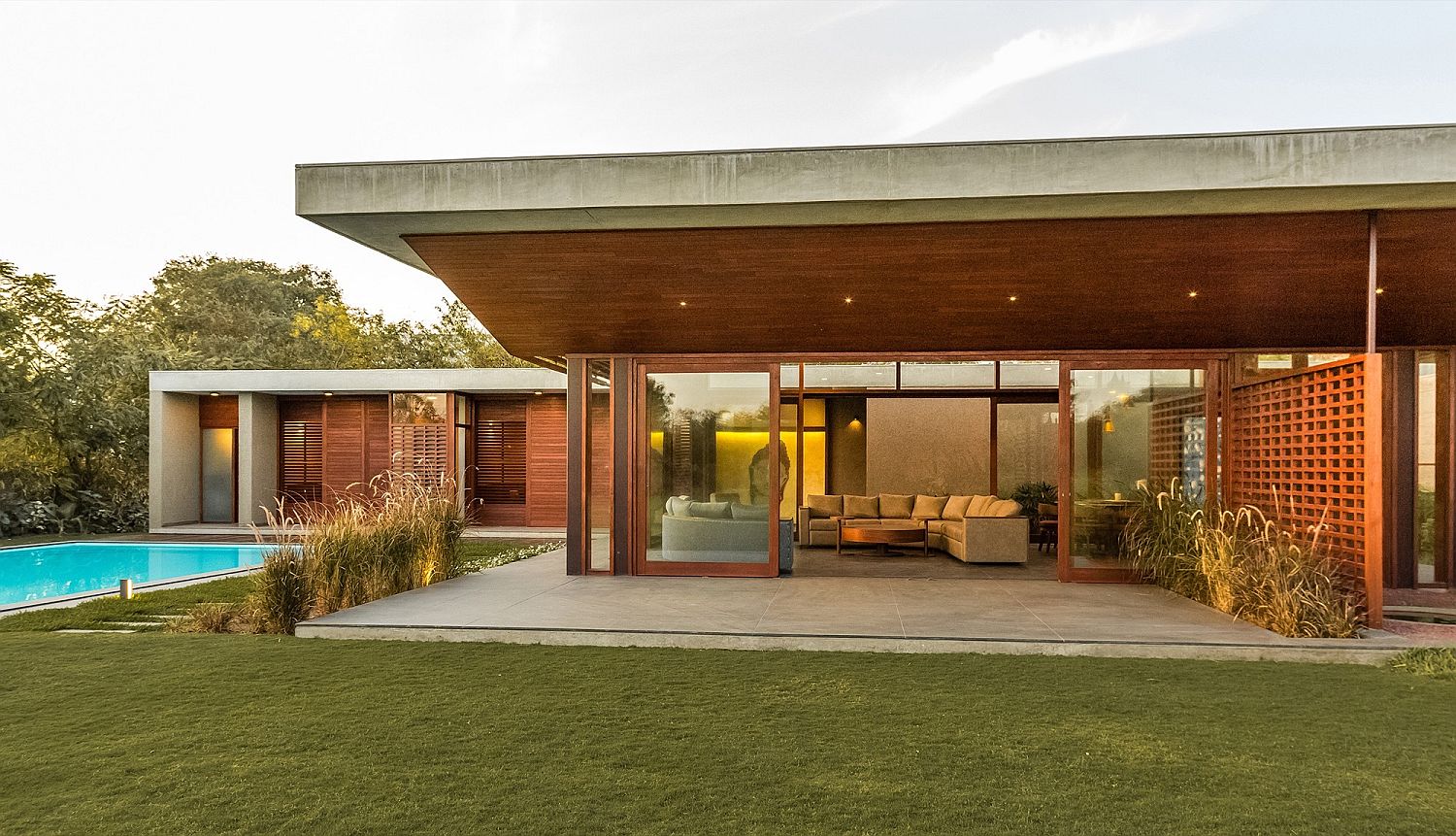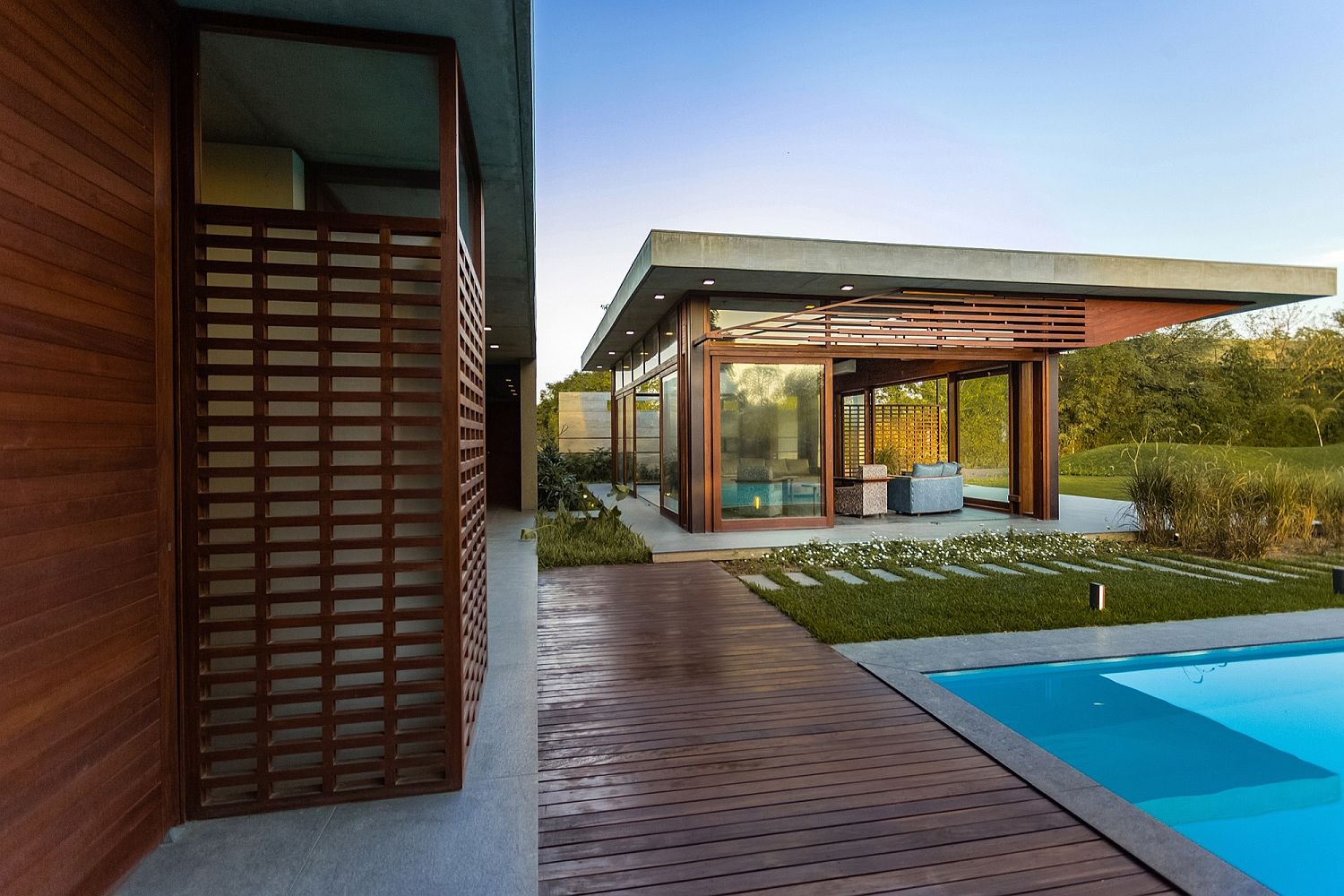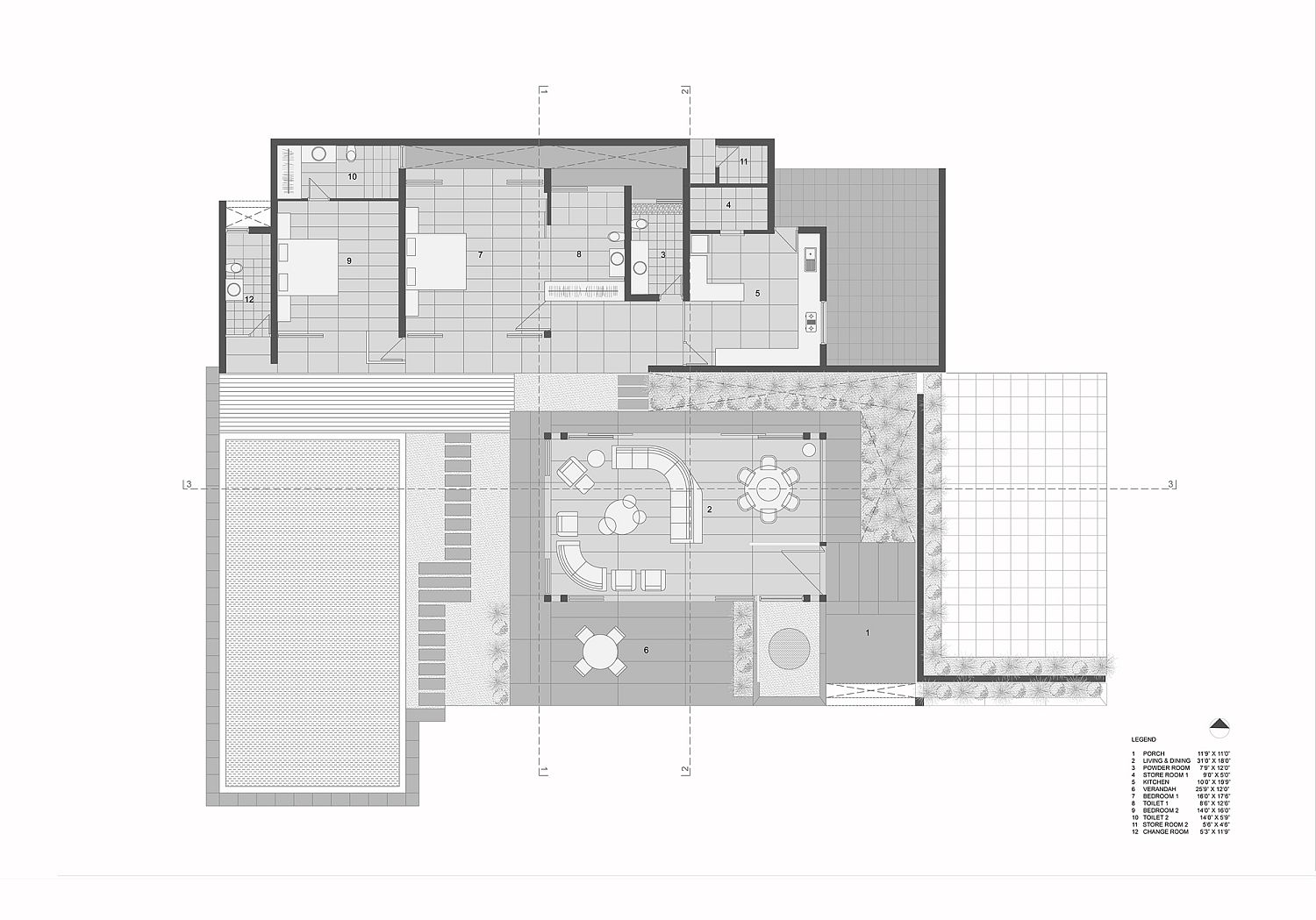 You're reading The Open House: Pavilion-Style Family retreat in Granite and Glass, originally posted on Decoist. If you enjoyed this post, be sure to follow Decoist on Twitter, Facebook and Pinterest.