What I'm about to say could be the magic wand for your business or personal brand that you've been looking for that you just keep missing over and over again. See, whether you sell products, services, you're a singer, writer, dancer, B&B owner, Etsy shop seller, doll maker, blogger, interior shop owner, artist, ceramicist, you run a cafe… it's all the same. Your photos can make or break your social media, blog, website, and ultimately, your business. Really.
I've been working online and consulting for brands since 2006 and sadly, I've watched many good people with great products shipwreck because their photos didn't cut it. They had great products and/or services but didn't understand the importance of having strong, consistent, inspiring photos. Thing is, most of them thought it was their product to blame or that they didn't service their customers well enough. Many also assumed that their business didn't take off because they lacked a large enough social media following.
Most of the time, none of those things were even close to the real problem.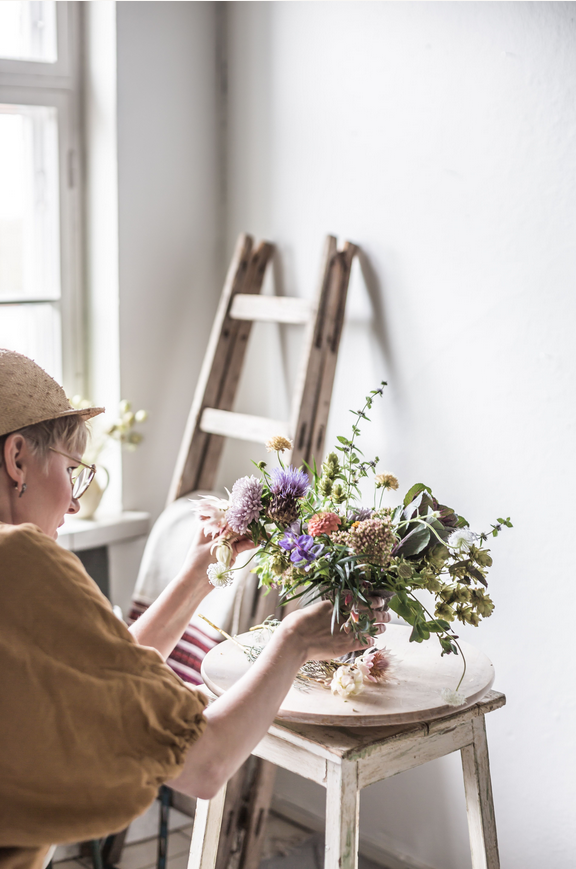 What was the problem then? Mostly likely their brand image, which includes all of their graphics and photography from product shots to blog post photos, was either inconsistent, dated, devoid of emotion, or just plain unappealing visually. I even see brands using severely outdated photos to sell things. I was looking at a winery website recently showing a gorgeous vineyard along with their B&B property where you could book a vacation or even a wedding but the photos looked like they were last taken in 2003 when Under The Tuscan Sun was all the rage and ugh, lots of flash photography. When I looked at their Instagram, I saw even more filtered images, over-saturated, with an ochre tinge. And they wondered why they were beaten out by their competitors who had similar properties but their property photos were shot in natural daylight with lovely lifestyle images conveying real emotion – happy people sharing delicious food and wine, their magical candlelight gatherings tugging at your heart…
But what about followers and likes, you ask? Don't brands sink because they don't have a massive online following or enough likes? Let me tell you a story…
I have a friend who earns around half a million a year and do you know how large her audience is? She has under 10,000 people on her email list and around 3,000 on Instagram. In other words, she has a small following if you compare her numbers to most of the big earners and brands out there. Yet, she's still pulling in 500k a year selling her online classes. How is that possible? Sure, she's a great teacher with a good topic but there are many teachers out there who teach the same thing, so why is she killing the competition? Her brand message is clear – her images and message are always consistent. Her Instagram, website, class site, Facebook – they are all the same – consistent. She doesn't mix in cat photos or pictures of her hobbies or favorite foods. Her competitors do this, and they earn less than half of what she does, or even less than that. They take nice photos but they aren't consistent. They bring in a lot of other things which waters down their message. So it's not just about great photos but it's about consistent photos that share your brand values and messages.
If her photos were rubbish, or good but all over the place, she'd be calling it quits online and heading back to her office job, trust me. She knows her photos matter which is why she spends thousands on professional photographers to shoot everything for her because she lacks time and interest in learning herself.
Okay so that works for her, but what about if you don't have thousands in your annual business budget to hire photographers to shoot? Can't you just use free stock images or buy a membership to a stock photo website? You can, but it's always obvious when photos are stock because 1/ They don't tell YOUR story and 2/ They won't have either YOU or YOUR products in them. And nowadays, brands have to sell through emotion and personal storytelling so stock photos may be fine for some of your content, but if you could quickly and easily learn how to take beautiful photos, isn't that the best option? Because then you can really tell the story of you and/or your business in a personal way.
Mediocre photos result in less profit, less followers, less everything.
I hope I didn't depress you, but maybe you can re-frame this and look at it like a good friend just saved you a lot of time and headaches by sharing, what could be the very reason behind, why your business isn't thriving as you had hoped. View this as the answer you've been waiting for. Because it's not the number of followers nor is it how wonderful you can write a blog post or product description. Sure, great writing helps but a photo truly is worth a thousand words. If your images aren't as good, or better, than your competitors, you'll have a hard time convincing customers to take you serious or to buy what you're selling.
Now it's time good news because I have a solution for you if you struggle with photography because I can change all of that in just 4 weeks in my new course, Photography + Style Workshop, now open for enrollment. This workshop will help you to dramatically improve your photography and styling in just 30 days for Instagram, your website, and more!
This class runs from November 1- November 30, 2021, so you'll have the tools needed before the holidays and you can confidently stroll into 2022 taking beautiful photos.
We'll focus primarily on Interiors (homes, shops, cafes, objects), Lifestyle, Food, Portraits and Self-portraits. This is a non-tech and very creative approach to photography, so you can use any camera that you have access to, including your smartphone.
Why does it matter to take a photo workshop? If your photos don't stand out, if they don't share your message or tell your story, if they lack the power to draw people in, it's impossible to really grow a brand online.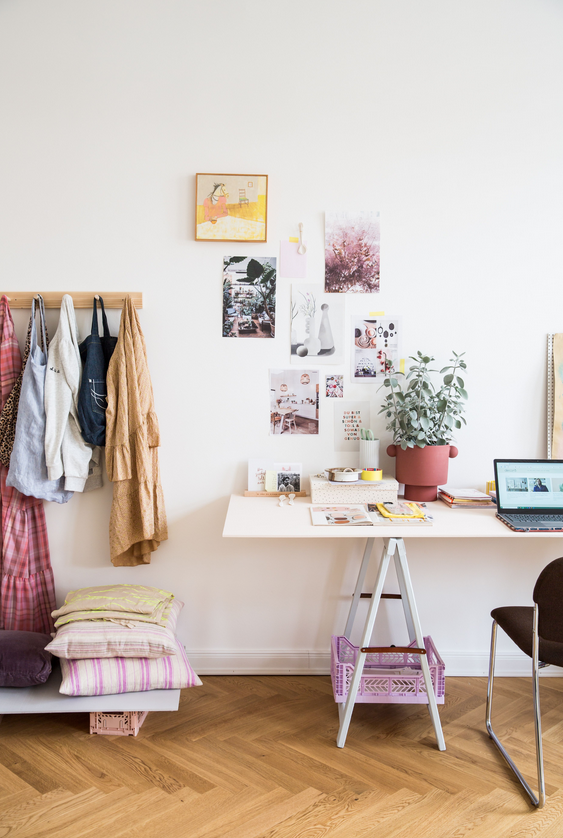 The goal of this class is to take you from a good photographer to a great, very confident, one. Anyone can take a photo, and you may even know how to take a photo technically, but beautiful photos come from intuition, tapping into emotion, engaging the senses, creative composition, making good use of natural lighting, and prop styling. In class, you'll also learn how to find your signature photo style, object and interior styling, the "prep essentials" for your shoots, how to organize a shoot from start to finish, and so much more!
This course is quick and easy and also fun, interactive, and taught live but with a self-paced component, meaning you don't have to worry about missing anything because all materials will be saved with lifetime access that you can view after class has ended.
We will also have 4 live Zoom calls where you can ask me questions and we can all meet each other. Your learning experience with me will feel special. You'll also have my four guest experts to tap into and fellow students as your trusted partners-in-crime.
Learning together, networking, exchanging ideas… This is so much better than being left off on your own. Having a group to cheer you on aids in focus, accountability, and accelerated learning. Would you like to meet the guests?
Guest Experts
Holly Marder, Founder of Avenue Design Studio and GALLERY. Marder is an interior designer and photographer with an innate sensitivity to beauty, and an instinctive feel for textiles, color, and spacial authenticity. Launched in 2012 as a lifestyle platform and then later focusing on interior design, Avenue Design Studio is her boutique interior design studio in The Netherlands with a focus on residential design. Marder will speak to us about her tips and tricks for styling, photography, and how to hone in on what you do best, along with how she works when shooting homes. 60 Minute Session.
Elisabeth Grindmayer and Stephanie Haßelbeck, Founders of Farmmade. This award-winning photography and styling sister duo produce stories for print and online through numerous German books and magazines. They recently launched a seasonal online food magazine, The Slow Season, and Liz acquired a farm in southern Sweden that she's currently renovating while her sister Steffi remains in the countryside on their family farm outside of Munich, Germany. Creative to the core, these sisters will guide your through how to photograph food, what to avoid, and tons of tricks and ideas to apply to your own lifestyle, food and nature photography as they help you to learn more about the art of visual storytelling. 60 Minute Session.
Denise Boomkens, Founder of AndBloom. Former international fashion model-turned-photographer, Boomkens is a professional photographer based in Amsterdam who has shot for some of the largest brands in the world. Today, she is also the author of the book AndBloom: The Art of Aging Unapologetically well as an Instagram community under the same name with over 200k loyal fans. As our guest in this course, she'll explain how a typical portrait session with her works, how she preps for her sessions, ideas on how to make people feel more comfortable before the camera, and she'll answer any questions you may have about how to photograph people of any age, including yourself! 60 Minute Session.
Now, let's run through the modules together for our 4 week class:
Module One: FIND YOUR VISUAL LANGUAGE
This module is the perfect beginning because we'll talk about how to find your signature photo style, how to tap into your 5 senses, playing with color, experimenting with patterns and texture, and how to use Milanote for finding your style with a special instructional video, and a fun homework assignment to kick off the first week! There will also be a live Zoom chat for Holly and all enrolled students.
Module Two: THE FOUNDATION + FOOD
Learn basic photography principles, learn which photos the algorithm on Instagram likes the most and how to get more eyes on your photos, how to shoot in natural light, understanding lines and composition, the importance of negative space, backgrounds and surfaces (and how to make them), and how to shoot food, nature and lifestyle photography with Holly Becker and Guest Experts Elisabeth Grindmayer and Stephanie Haßelbeck, Founders of Farmmade. There will also be a live Zoom chat for Holly and all enrolled students.
Module Three: PLANNING, PRACTICE + PORTRAITS
This module is all about planning and practice! We'll get into props, prop styling and planning, Shoots and how to plan for them, how to pitch photos to magazines and books, story planning, and Portrait photography – how to photograph people – including yourself! There will also be a live Zoom chat for Holly and all enrolled students. Holly and Guest Expert Denise Boomkens will discuss the art of creating beautiful, natural portraits.
Module Four: INTERIORS + INSTAGRAM
This module is all about Interior styling and photography. We'll meet Guest Expert Holly Marder who will take us through a day in the life of an interiors photographer – what she does, what she looks out for, mistakes to avoid, and how she taught herself how to take magazine-ready photos. Interior Styling will also be covered this week with lots of helpful downloads for you to print and follow. Instagram photography will also be discussed as well as shooting in cafes and shops. A final Zoom chat between Holly Becker and students will wrap up the course.
Okay, I think I have done my job here. I've told you why you need this course, which if you're still reading this, then I'm guessing that you do. If you have read this far along you must have a nagging voice in your head that is telling you IT IS TIME to level up your photography skills. It's time to find your visual language. It's time to stop posting off topic. It's time to get crackin' and take your business to the next level because if you don't, your competitors will and trust me, it's easy to get left behind online but also easy to quickly learn new skills so you'll stay in pace, or even lead, the pack.
To learn more about my course, or to register, CLICK HERE. You can pay in full, pay in 2 installments or in 5 installments, so everyone can afford it. … And for a limited time use code BIRD50 for a $50 discount for early birds for the next 48 hours.
Class runs from November 1- November 30, 2022 with lifetime access. I can't wait to take you under my wing and show you how easy great photography can really be. And most of all, I can't wait to witness your transformation. I promise that in just 30 days with me, you'll clearly know your visual language, how to create consistently beautiful photos, and you'll see a huge change in how people respond and interact with your brand online.