With the 2016 fall collections in full swing, it's been exciting to note the trends that have emerged in the world of rugs and textiles. Some of these trends have been around for awhile, yet they've evolved in an interesting way this season. Others are making their debut, and we couldn't be more thrilled for some new developments in the world of home decor. Below we highlight a few of our favorite textiles and rugs, as well as an assortment of beautiful product shots that are sure to inspire your next design project. Fall 2016 is going to be unforgettable…
Mud Cloth Motifs
We begin with one of today's hottest design trends: mud cloth motifs. Hardly a new trend, authentic mud cloth is a Malian cotton fabric that is handmade and dyed with fermented mud. Yet people all over the world are taking their cue from the lines, dots and geometric designs. This season, there are many mud cloth-inspired patterns and pieces, including the Fini 20″ Pillow from CB2. You can check out a close-up below: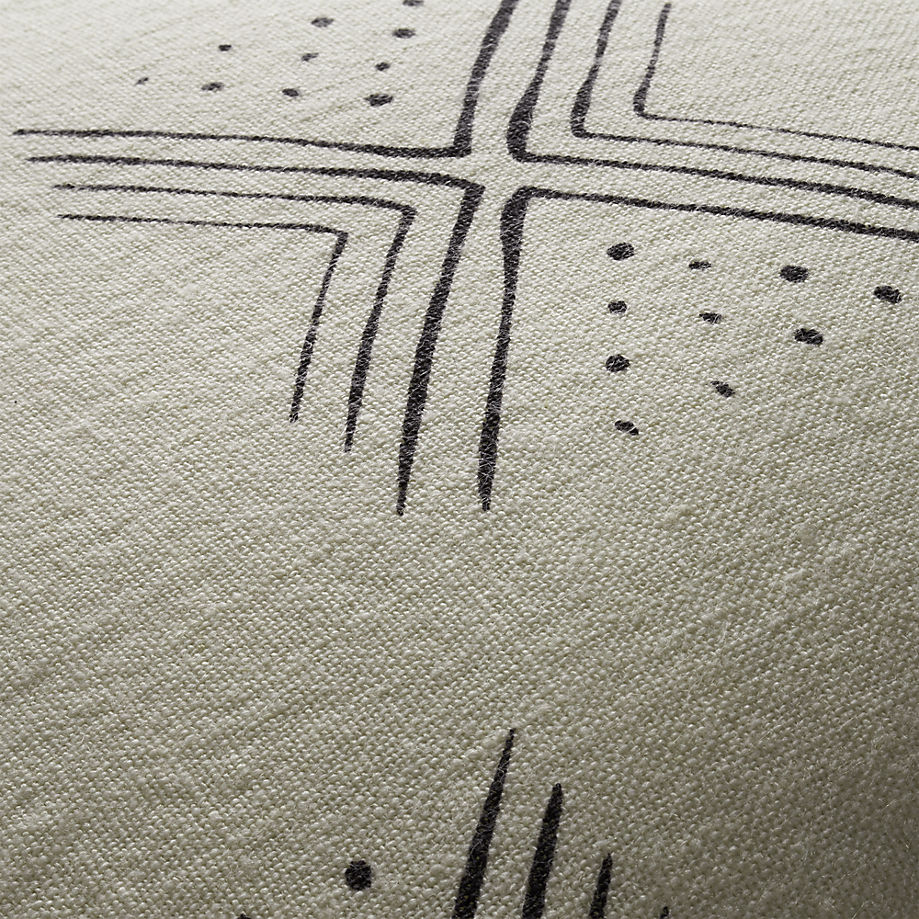 The mud cloth connection is undeniable in CB2's Mali 20″ Pillow, which features a black and white pattern printed on 100% linen: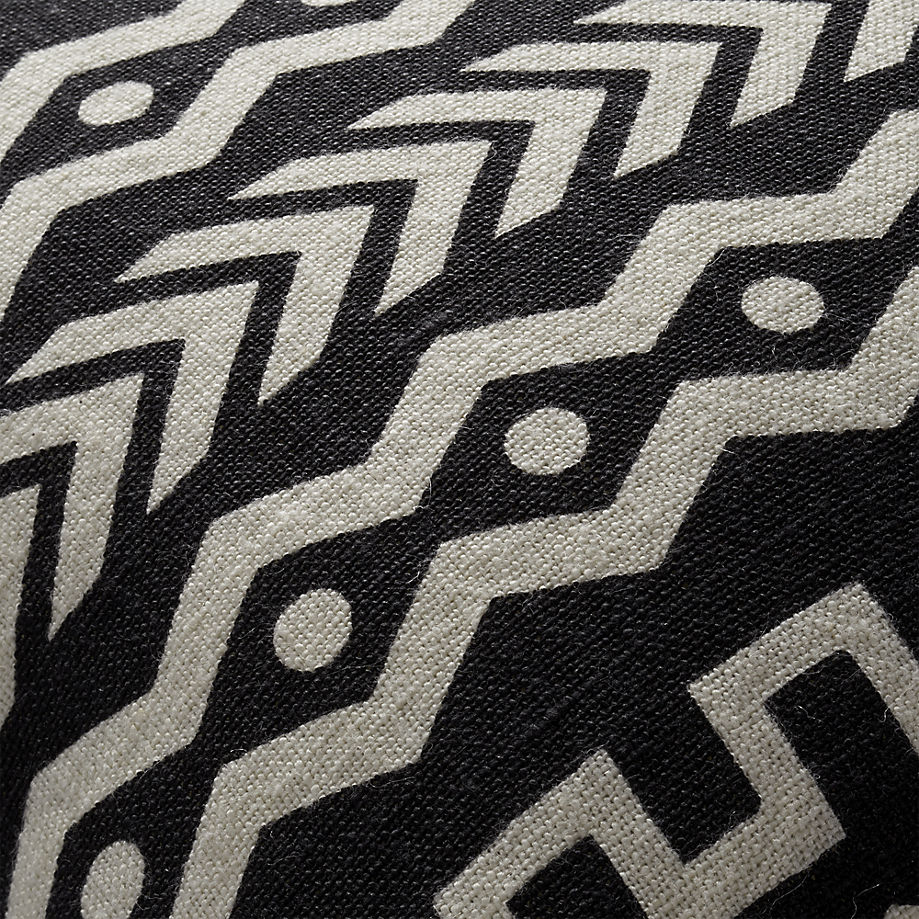 Restoration Hardware is bringing mud cloth style to the forefront with these hand-woven throws, which are tailored from authentic mud cloth that's woven and dyed by local artists in Mali: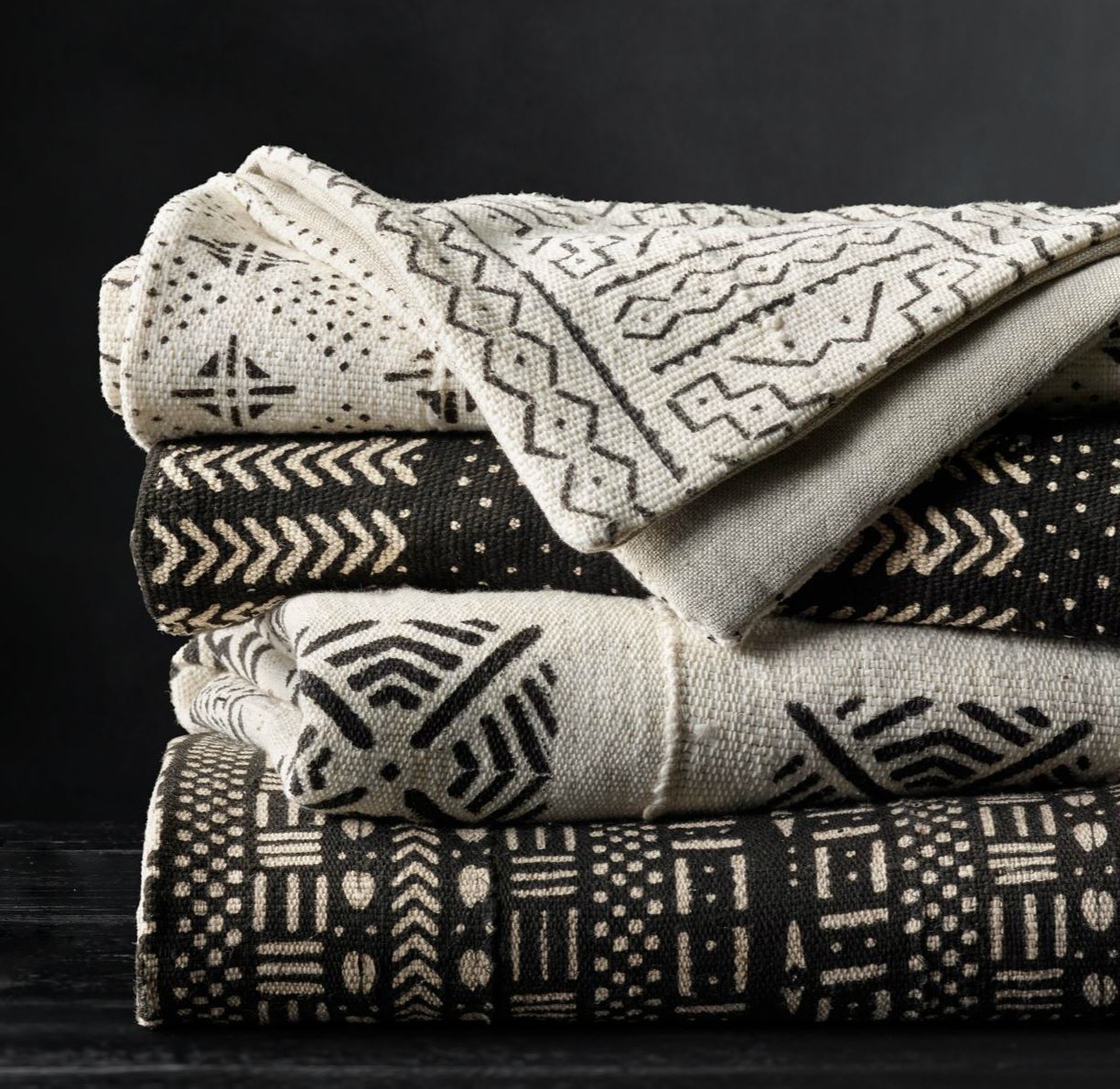 Restoration Hardware brings that same level of quality to their Handwoven African Mud Cloth Lumbar Pillow Covers. Check out the assortment of patterns in the next image. There's a hand-drawn quality to the designs, as well an undeniable geometry: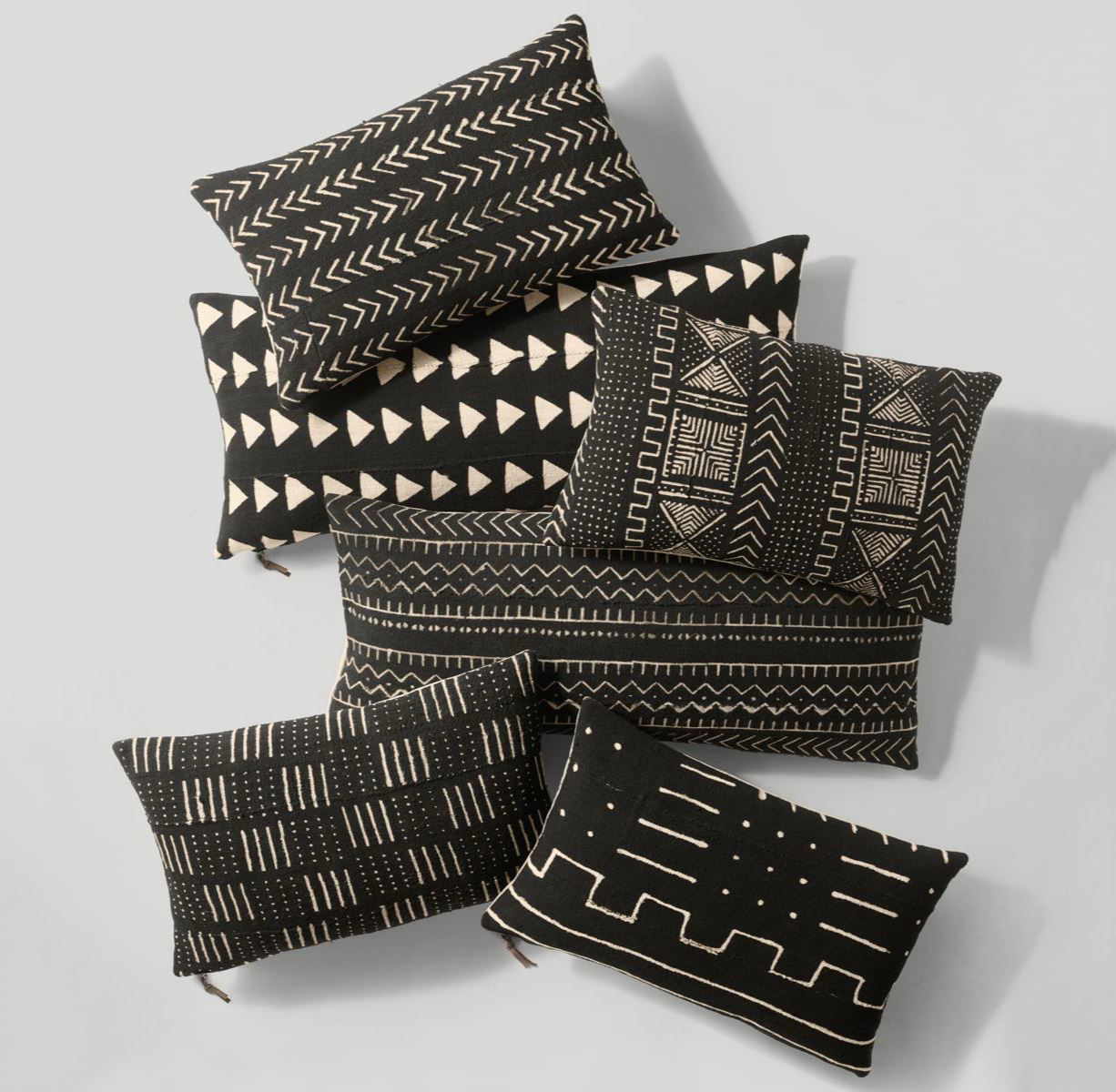 Can you spot the mud cloth motifs in the Patterned Cushion Cover from H&M Home, shown on the bench below? Check out the upper left quadrant: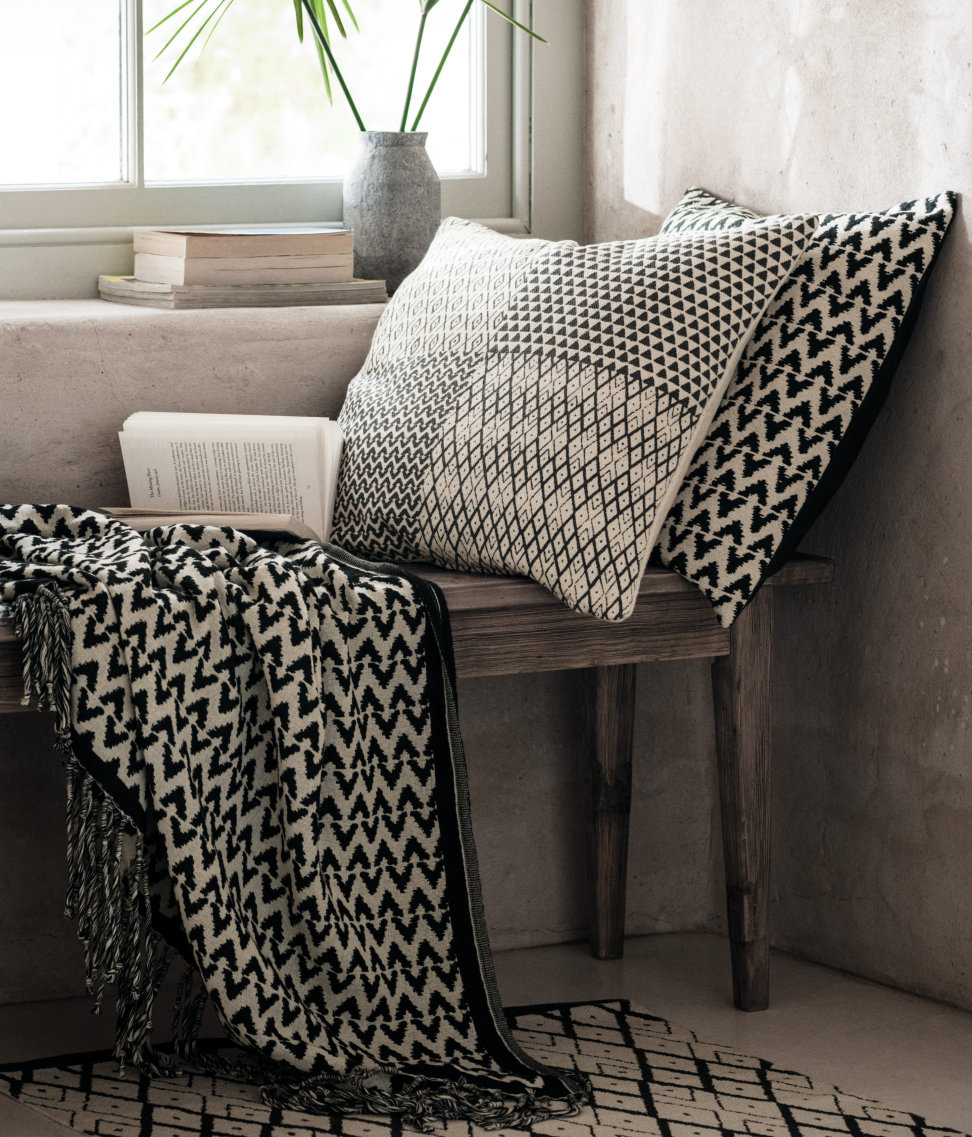 Last but not least, mud cloth style can definitely make a big impact in the bedding arena, as shown by Urban Outfitters' Holli Zollinger for DENY Geo Stripe Duvet Cover: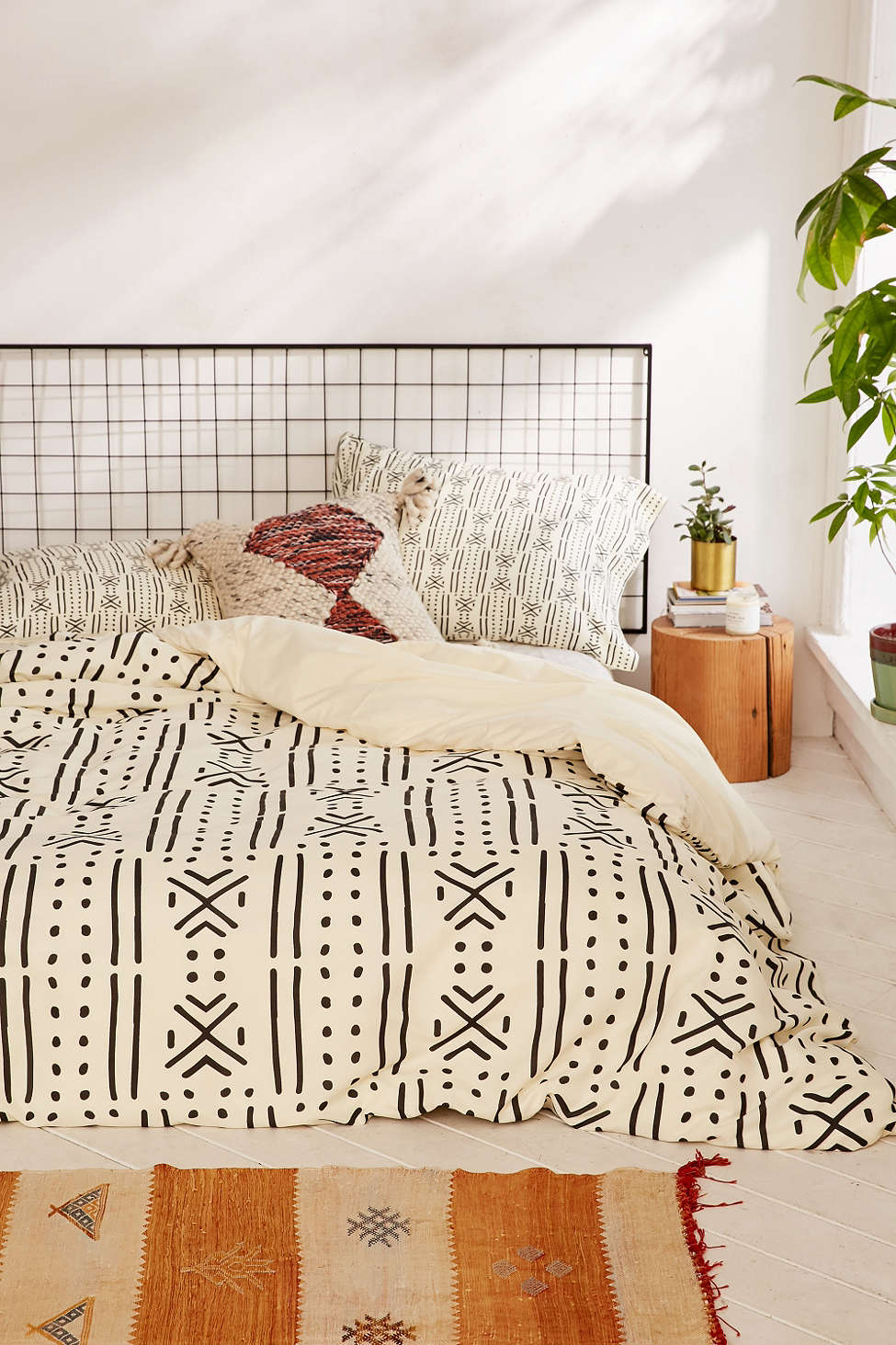 New Lines
If you've noticed a plethora of cream rugs with black linear patterns, you're definitely plugged into one of today's most popular trends. After all, black and white sets a neutral palette that can blend with other colors, yet the dark/light contrast is anything but boring. On that note, a new range of black and white rug designs proves it's time to shake things up. For example, this Tabor Organic Lines Printed Chenille Rug from Urban Outfitters features lines that are more fluid than your typical graphic rug: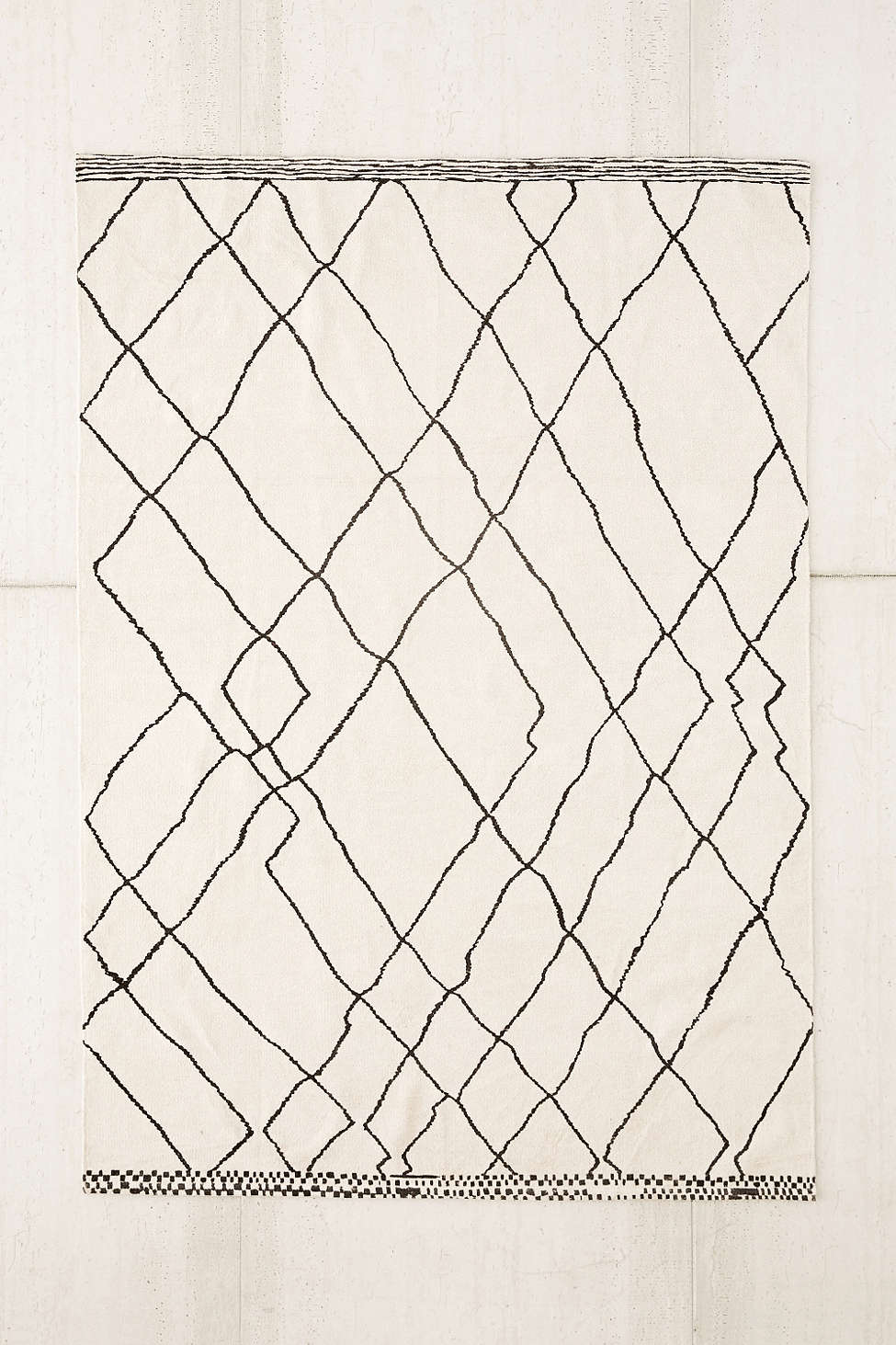 Designed by Molly Fitzpatrick of DittoRepeats, the Line Work Rug from CB2 takes a different approach with an array of lines that intersect and cross one another. The design is the result of a pattern originally created as a digital file, then brought to life by master rug makers:
When dots replace lines, new life is breathed into one of today's top rug trends. Gone is a solid linear pattern, but what results is a diamond motif that beckons you to connect the dots. It's the Orville Rug from CB2: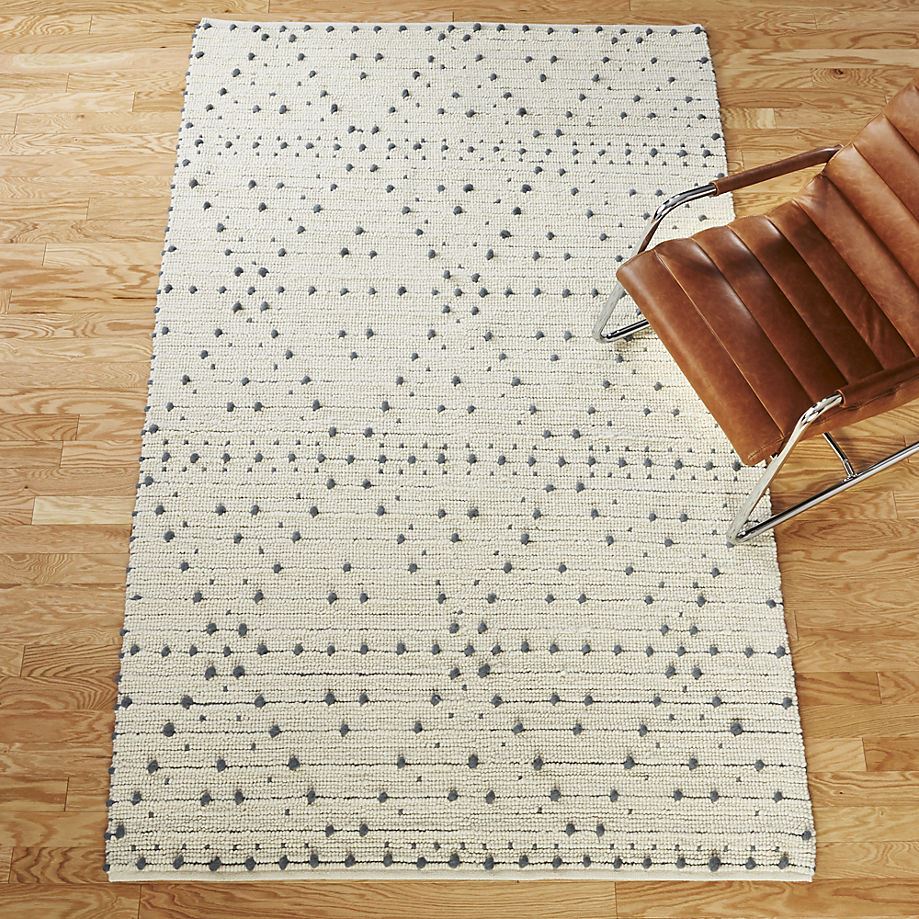 Yes, we've seen patterns like the one below. But not on furniture! One of today's most popular rug motifs is now an ottoman pattern…and we're liking the change. Say hello to Anthropologie's Moroccan Shag Ottoman:
A Touch of Decadence
We end today's post with an array of decadent textiles that bring home the comfort factor (as well as the elegance). This season, patchwork-style designs and lush fabrics are all the rage. This Vail Amber Velvet Bedding was designed for CB2 by Bryn E. Namavari. With a rich camel tone, the bedding features custom-quilted plush velvet fabric: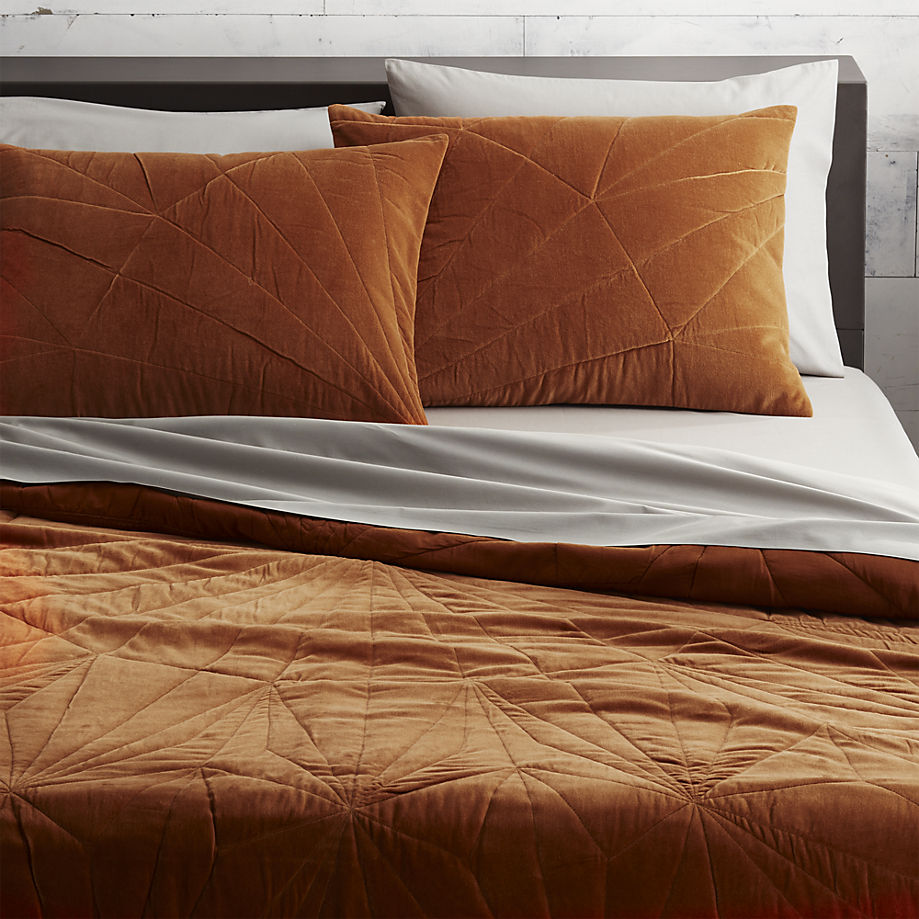 Decadence doesn't have to mean over-the-top displays of luxury. In fact, the clean-lined room below is as serene as it is luxe, thanks to clean lines. We've got our eye on H&M's King/Queen Quilted Bedspread, folded at the base of the bed: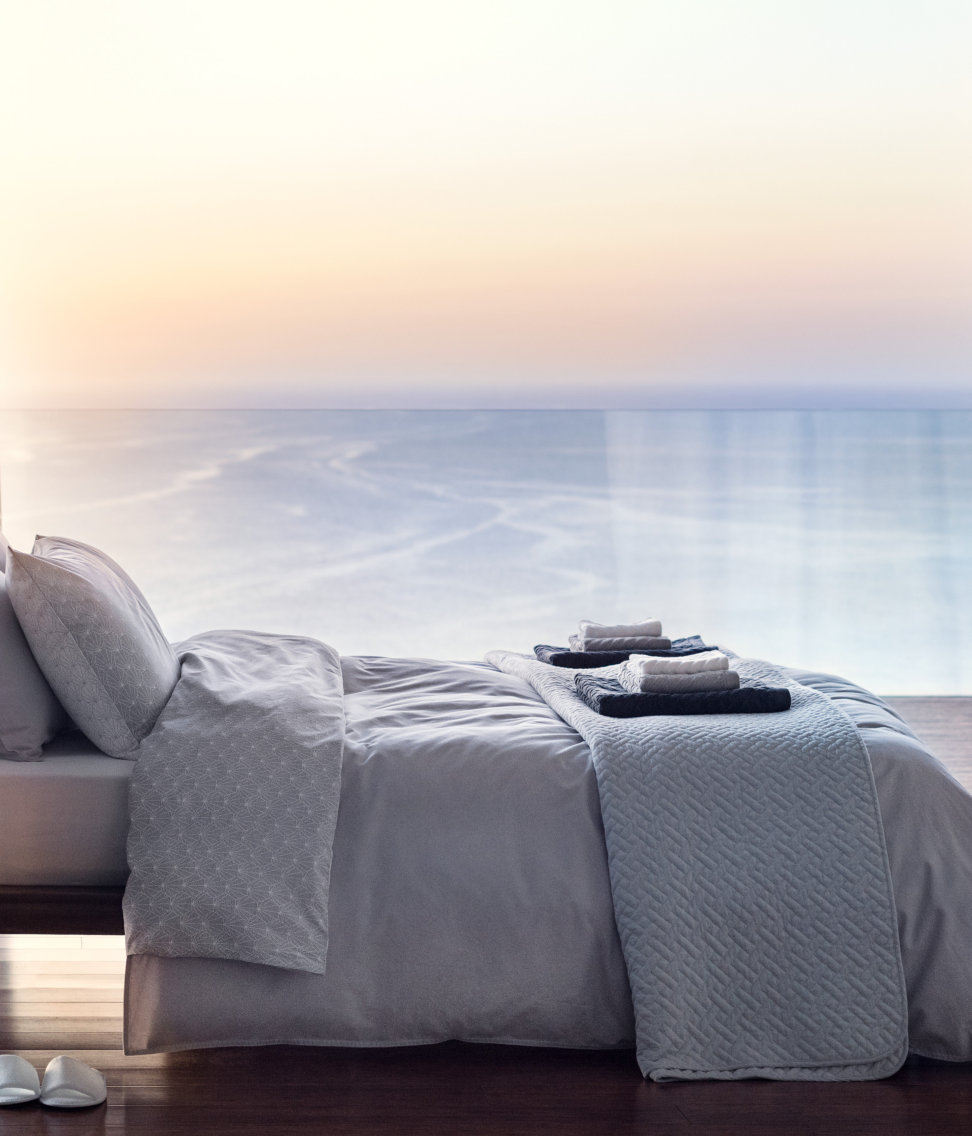 Another decadent bedding trend is the comfy, rumpled magic of linen. Yes, there's something decadent about this material, which also lends a fresh feel to your sleeping space. Below we see a Linen Duvet Cover Set from H&M Home: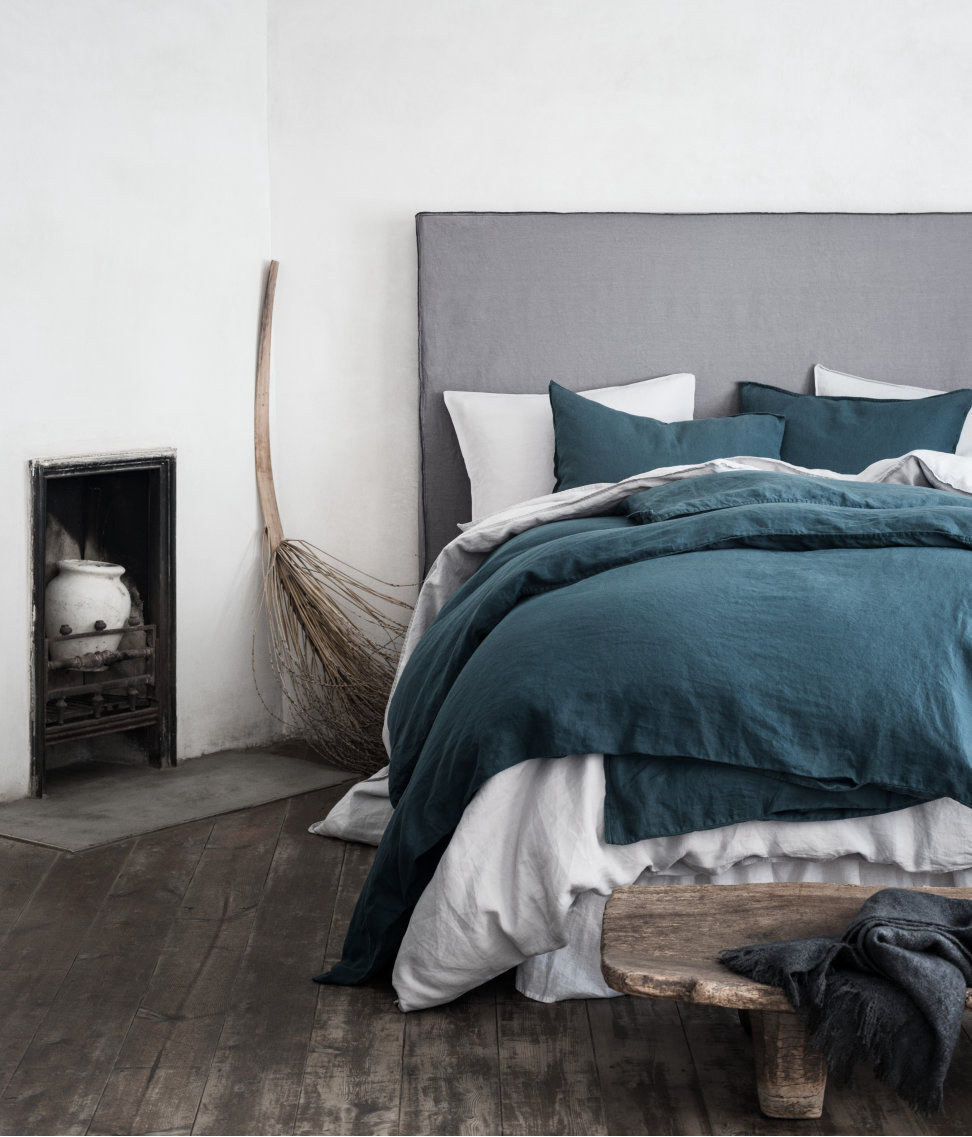 Velvet is also making a big splash this season, and these Velvet Cushion Covers from H&M Home are available in a range of colors. In actuality, they are crafted from 100% cotton, but their velvety texture is perfect for adding a soft accent to your home.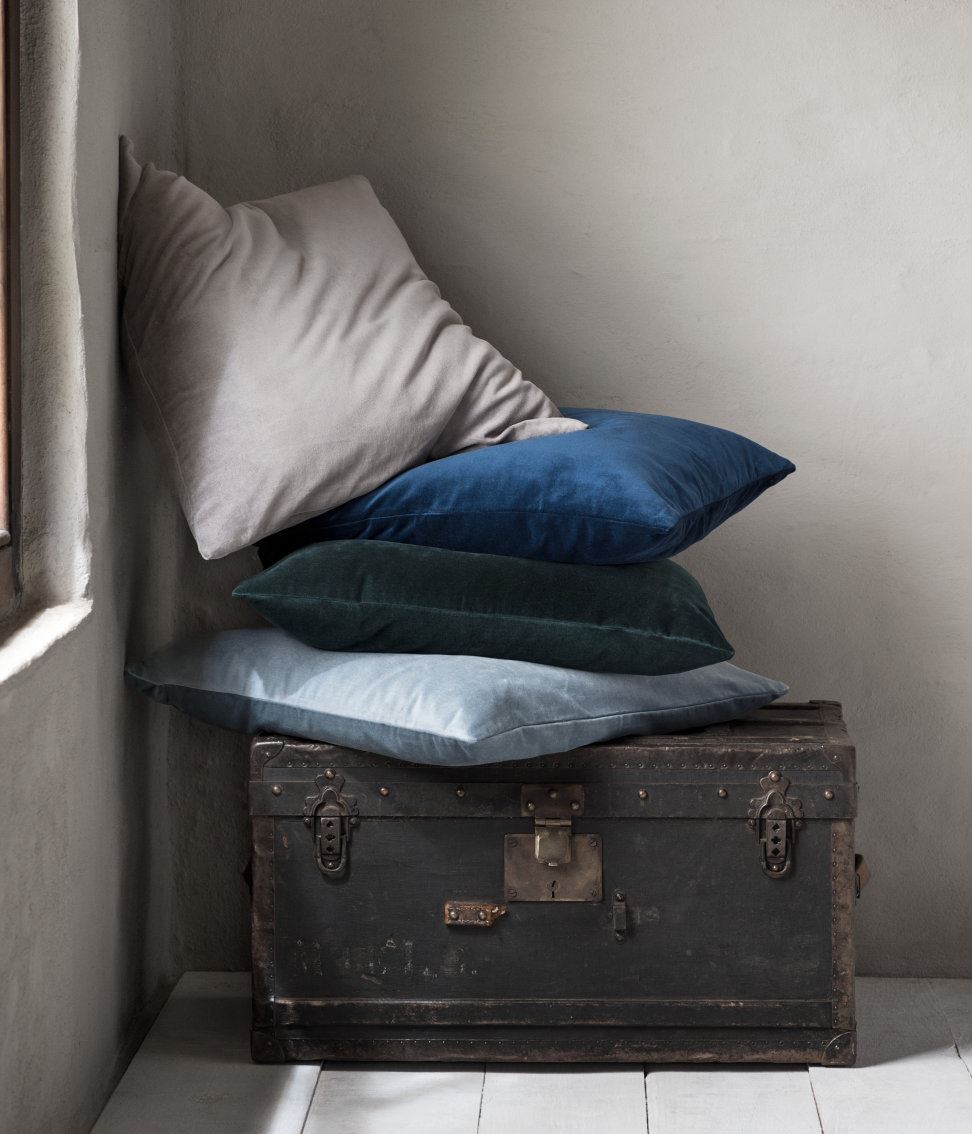 H&M Home's Quilted Velvet Cushion Cover (shown in grey below) has a cushy look that calls you to the sofa for a moment of rest and relaxation. Once again, cotton is the material of choice.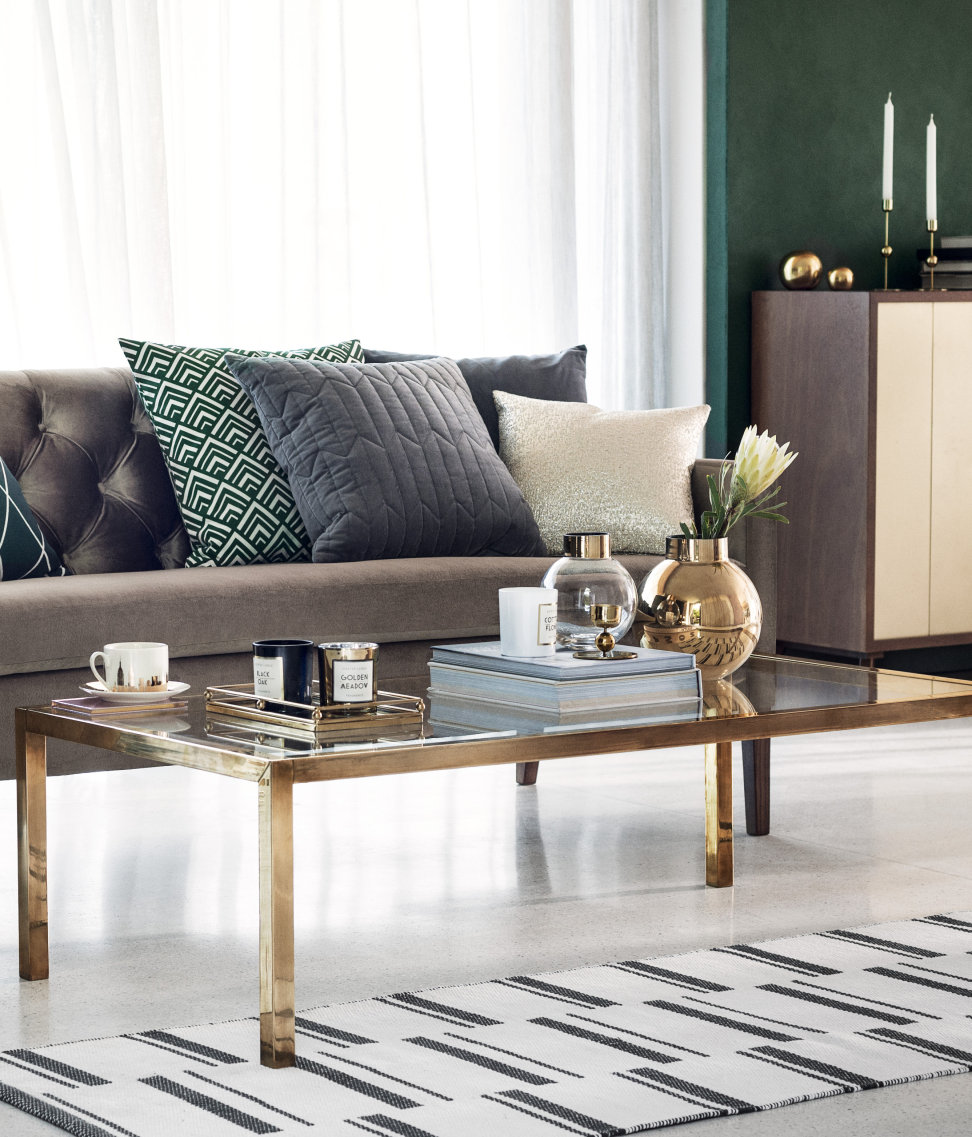 Technically leather is not a textile. But the puffy ridges on CB2's leather pillows are worth mentioning. Don't they evoke a decadent '70s/'80s feel?!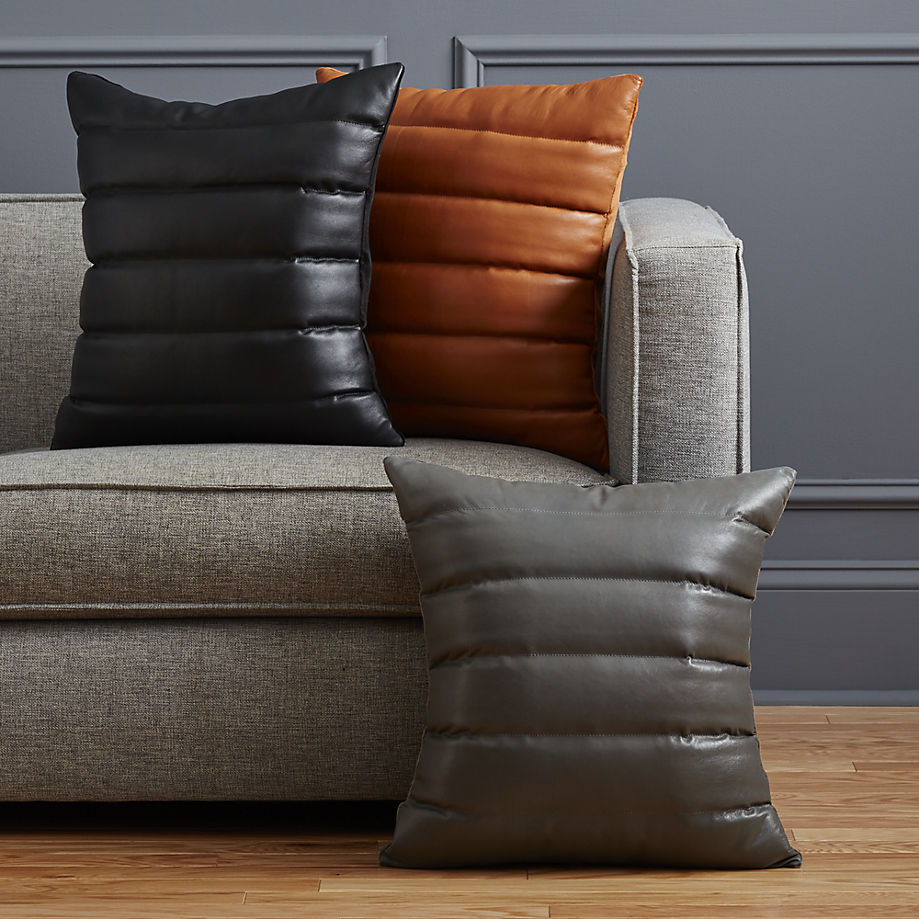 Last but not least, we shine the spotlight on Crate & Barrel's Baxter Blue Wool Rug, which is crafted from New Zealand wool. The piece also features a "variegated heather effect" that creates depth and dimension. And makes you want to walk barefoot across its surface!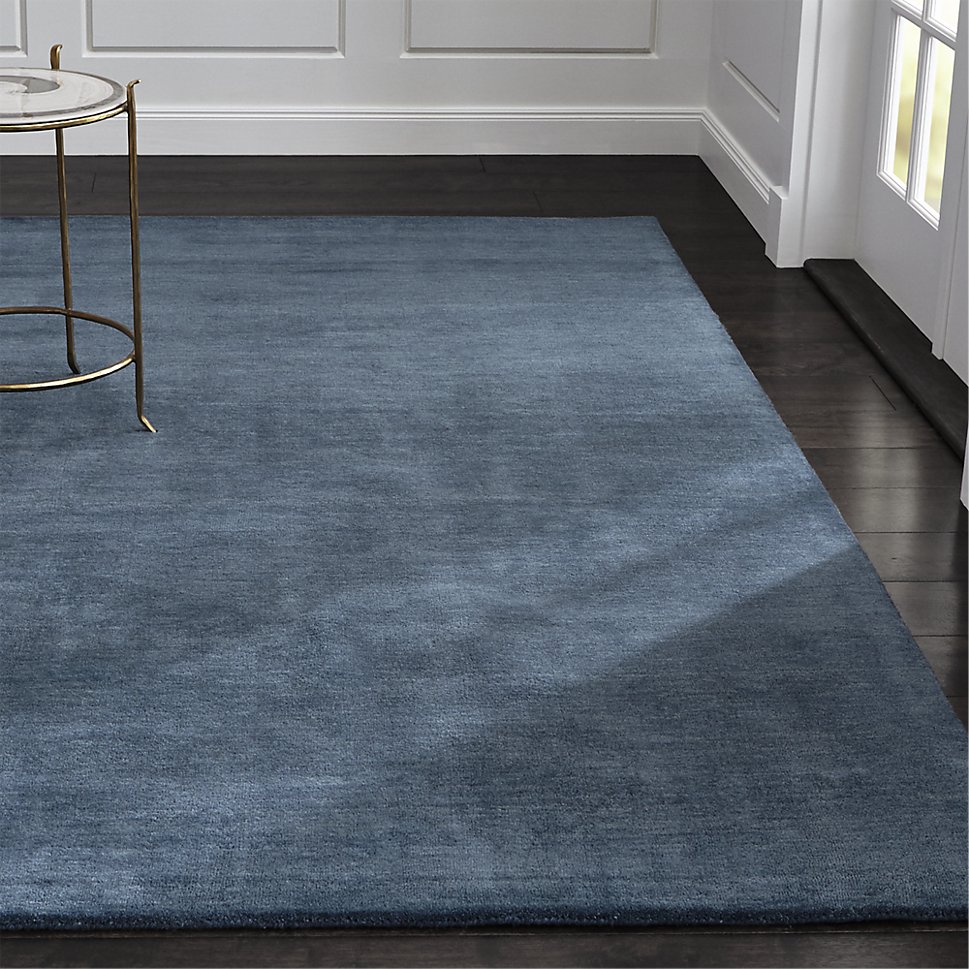 What do you think of the fall trends featured in today's post? Share your favorites by leaving a comment below…
You're reading The Latest Trends in Textiles and Rugs, originally posted on Decoist. If you enjoyed this post, be sure to follow Decoist on Twitter, Facebook and Pinterest.