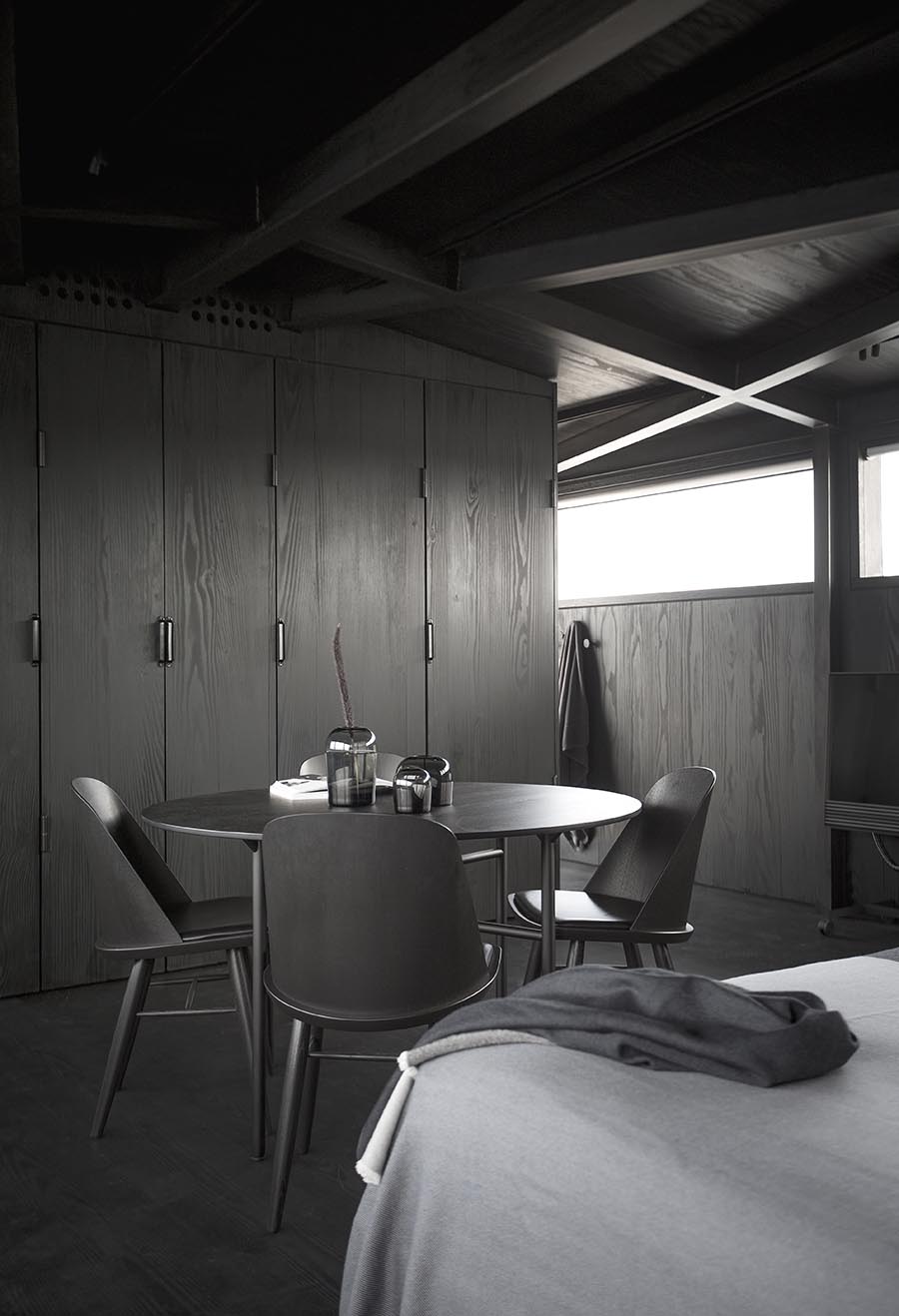 The trend of opening up small boutique hotels, who accommodates just a few persons is seen more and more. Vipp opened up their Vipp Loft last week, a luxury hotel with only one room in the centre of Copenhagen. (A 400m2 open space located on the upper floor of the VIPP offices in a former printing factory in Copenhagen's Islands Brygge area.) Which is nothing like a hotel at all, but a experience like no one else.
Even more spectacular is The Krane, situated on the waterfront of an old harbour in Nordhavn. The Krane is a private retreat for two with amazing views of Copenhagen harbour, the ocean and beyond. A converted crane for loading coal where black is the red thread throughout the interior. The industrial surroundings of The Krane are in sharp contrast to the elegant interior, making this an upscale urban retreat that's truly one-of-a-kind. Namely, a former crane transformed into a modern, multi-level refuge, replete with a reception area, meeting room, spa, and top floor with a living space, lounge and terrace.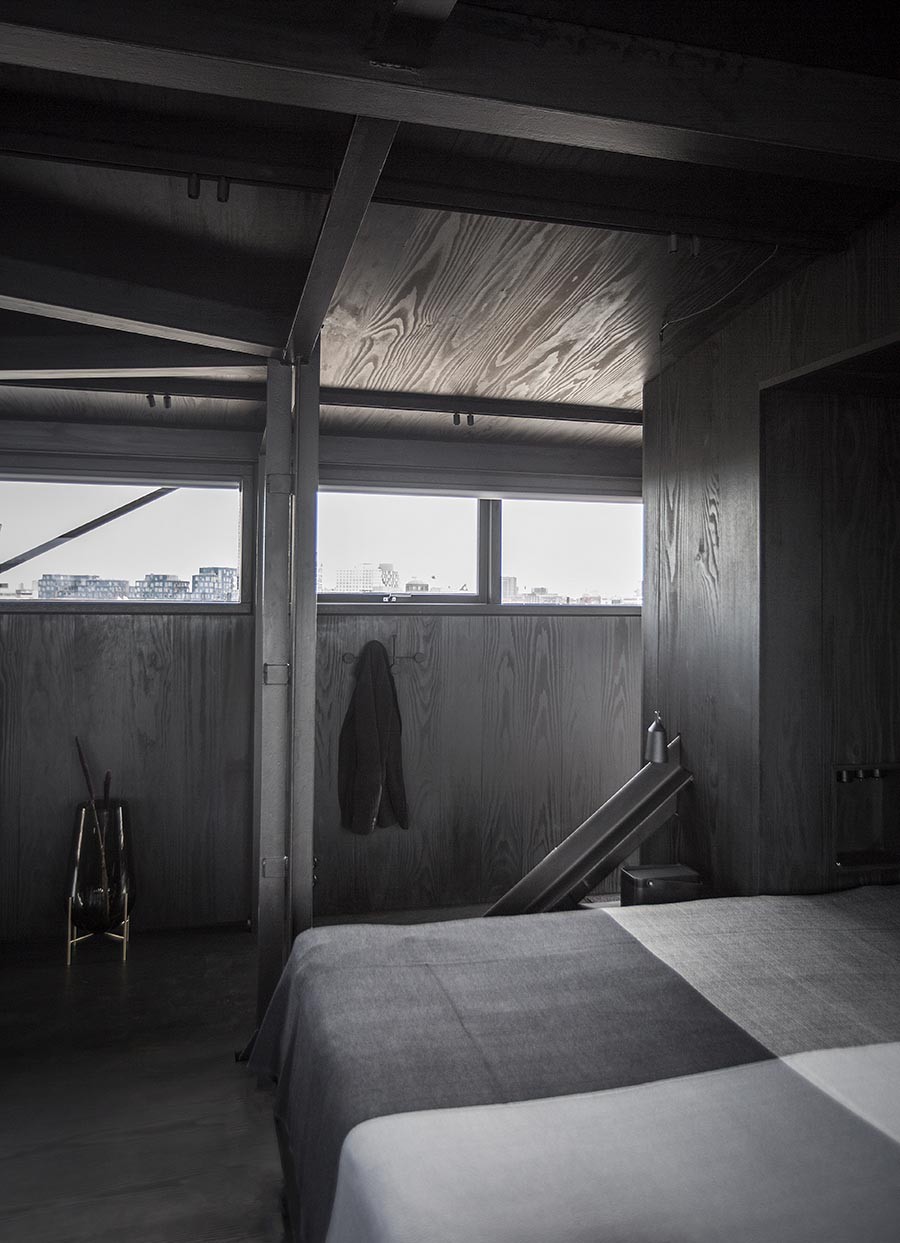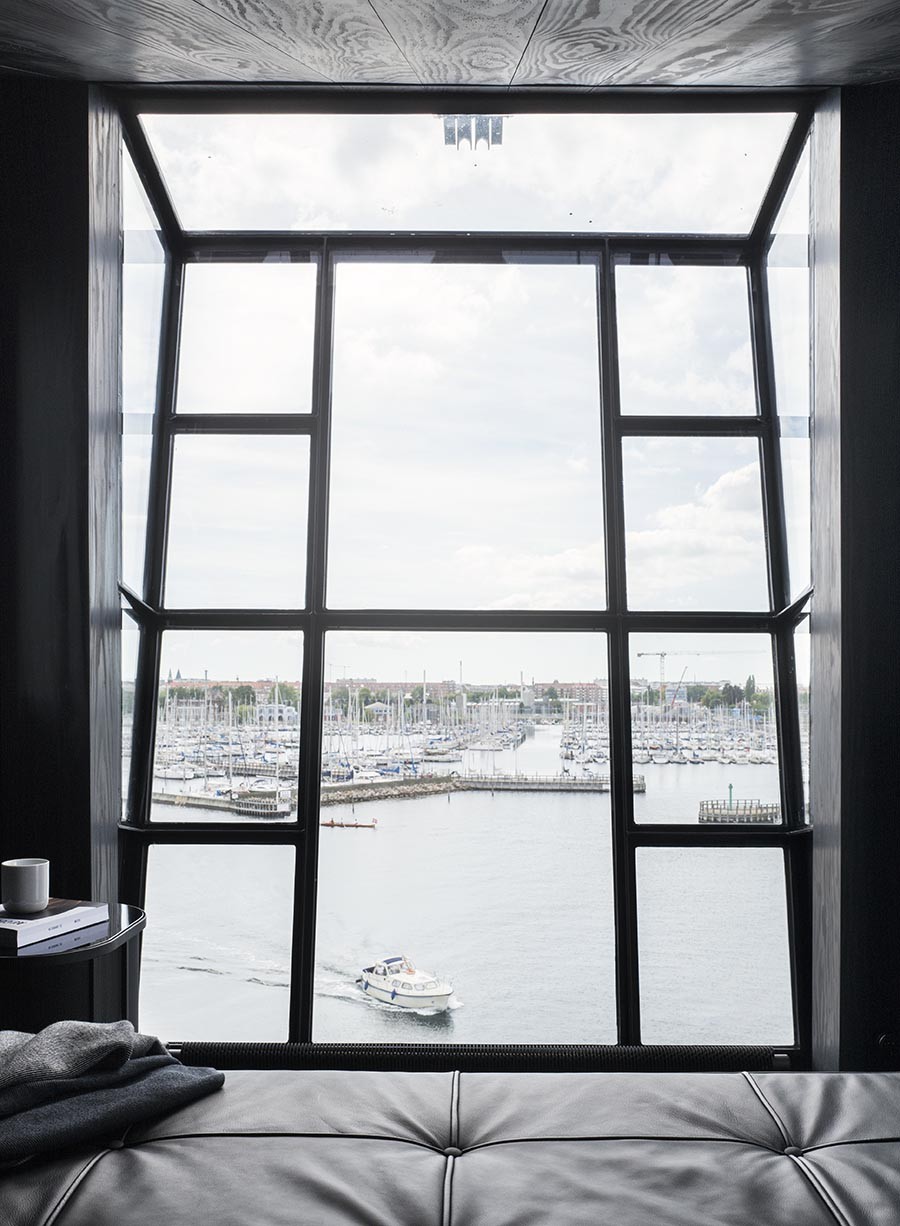 Can you imagine waking up til this view? If I had the chance, I wouldn't´t let my fear of heights hold me back. It looks quite amazing. In addition one are surrounded by the sober and understated luxury of furniture, lamps and accessories from Menu. With the bright ocean view the dark colors and materials used in the interior must feel very calming at the same time as it intensifies the views outside. Simply put by Joachim Kornbek Engell-Hansen, Brand & Design Director at Menu «The Krane is a new kind of luxury that you can see and sense in the touch and feel of honest materials. The designs. The craftsmanship. The simplicity.»
The Krane was spearheaded by owner and entrepreneur Klaus Kastbjerg and lead architect and master builder Mads Møller, founder of Arcgency, whose shared vision for The Krane was to retain its history and authenticity as an emblem of Nordhavn. Reincarnated into something contemporary but with soul by Menu and Jonas Bjerre-Poulsen, Design Manager at Menu.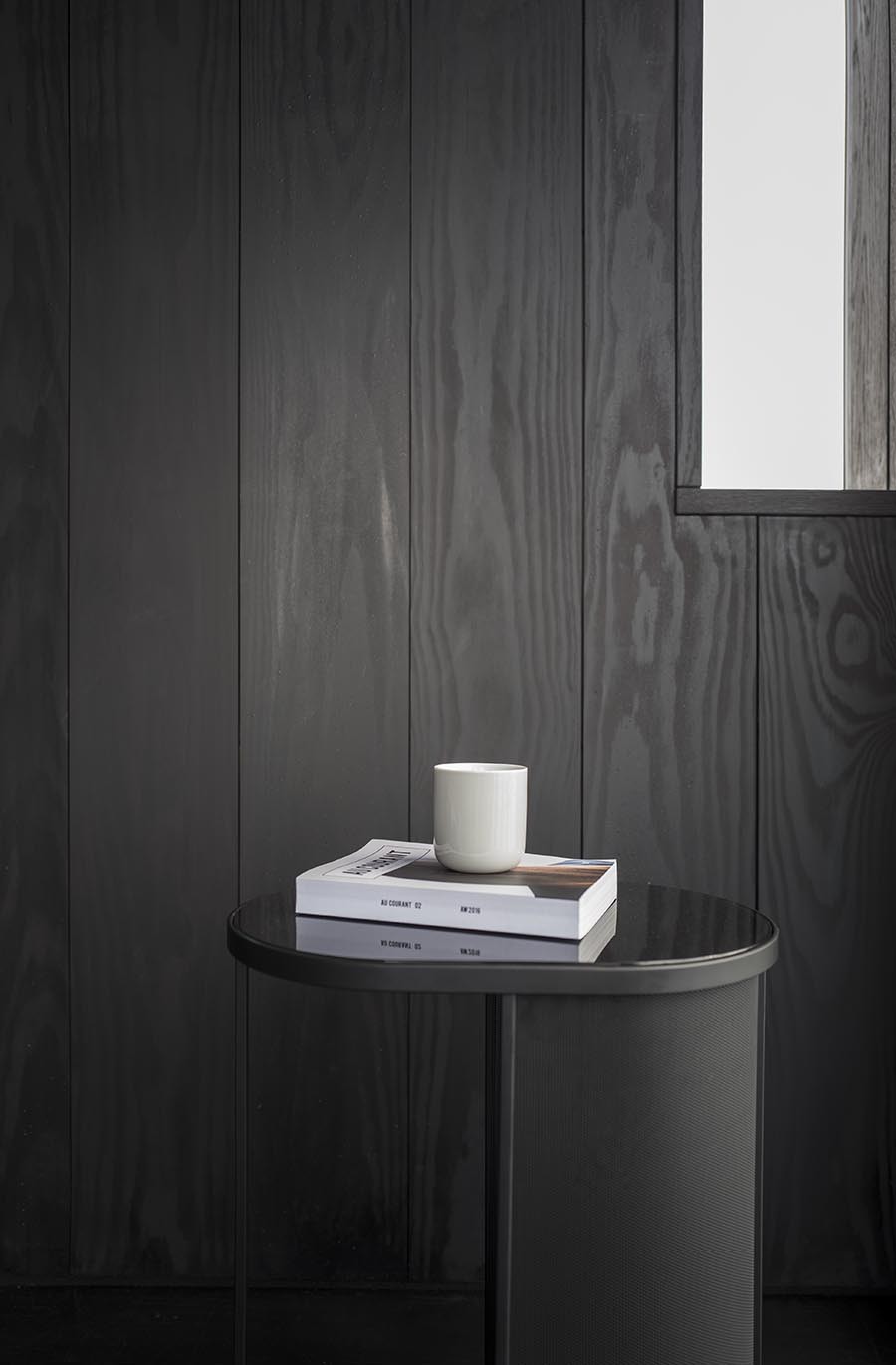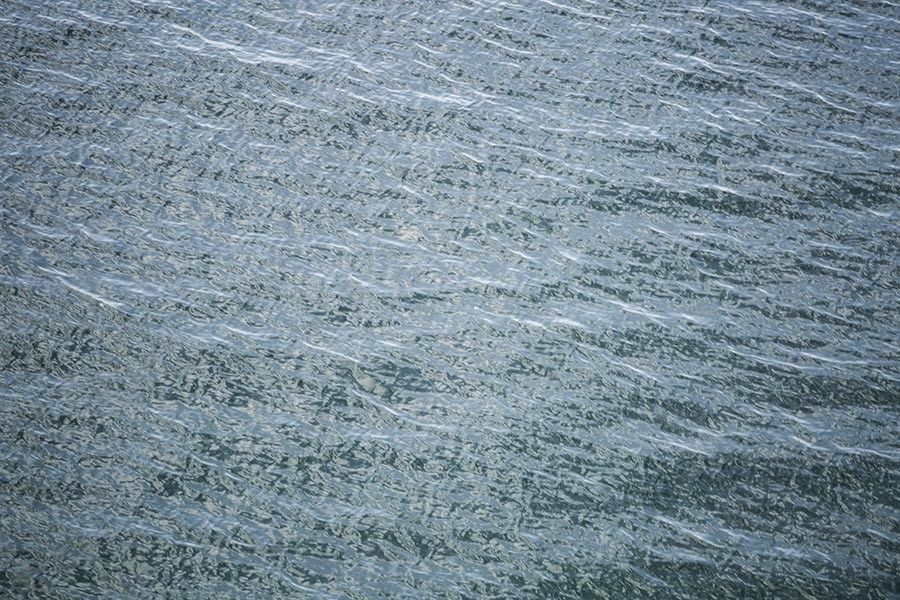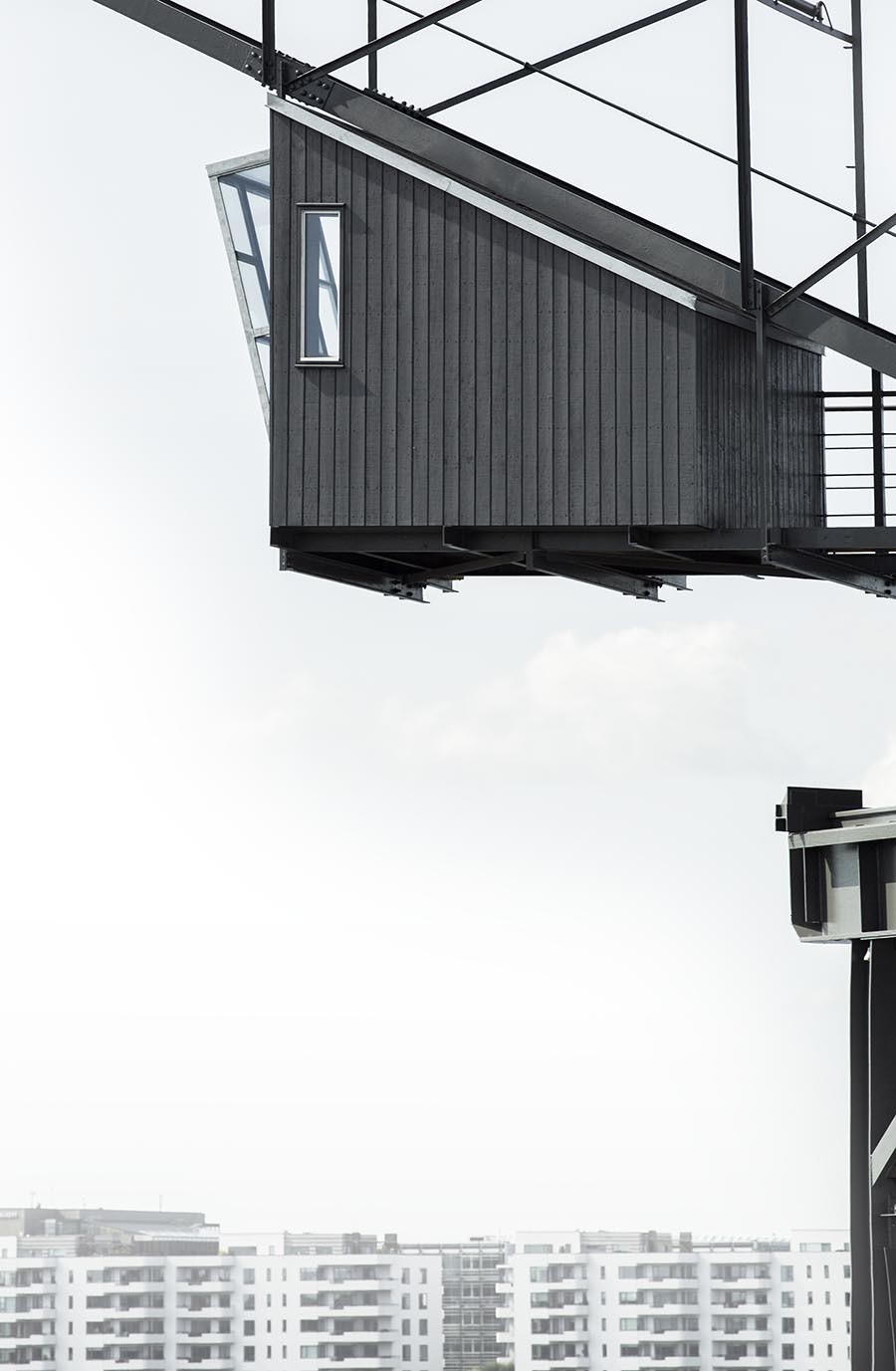 photo © Jonas Bjerre-Poulsen
Elisabeth
Innlegget THE KRANE dukket først opp på ELISABETH HEIER.