Built in 1962, the Beverly Hills home features a covered bridge that spans a central pool.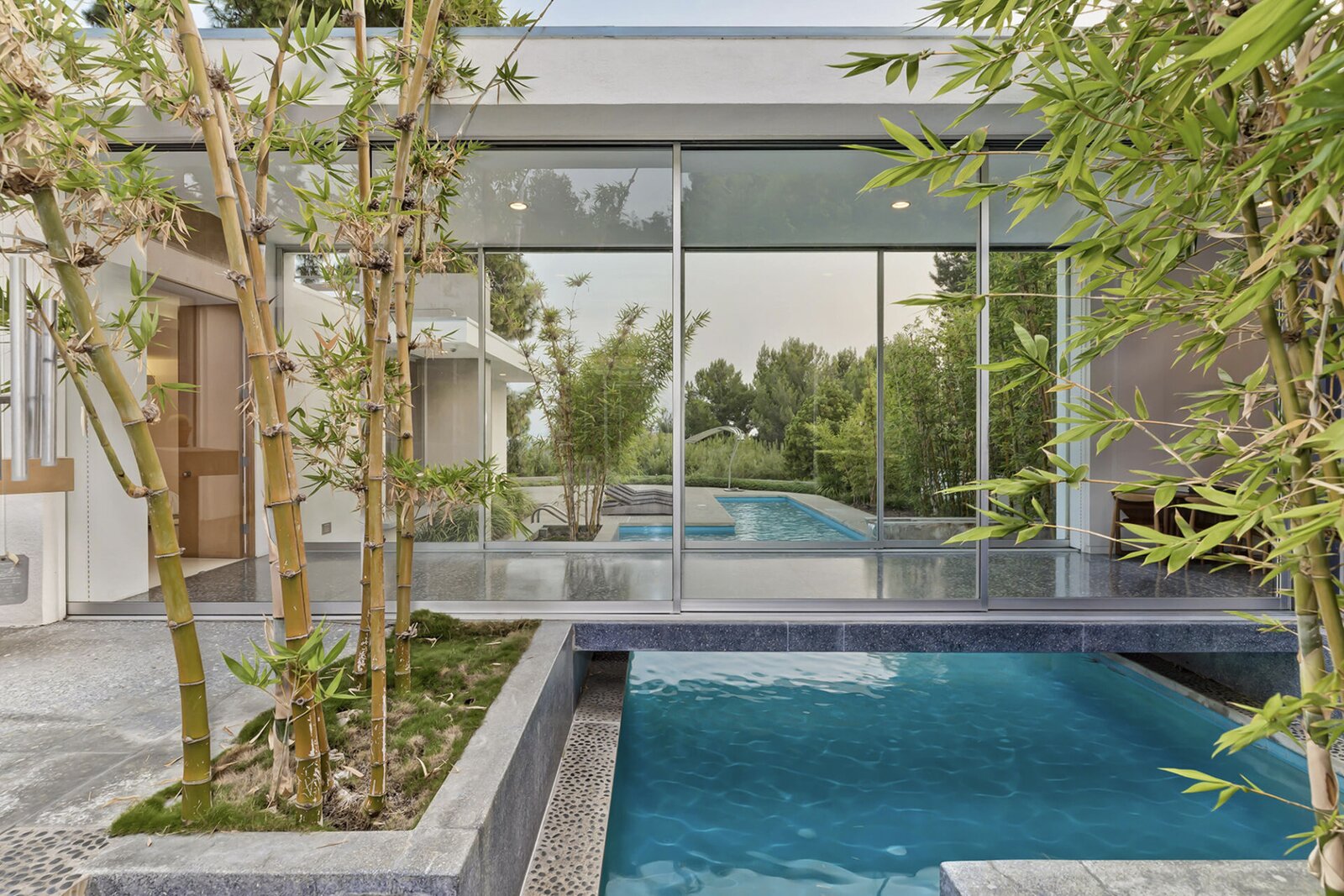 Harold "Hal" Levitt is perhaps best remembered for designing homes for some of Hollywood's biggest stars—from Olivia Newton John and Burt Lancaster to Dean Martin and Debbie Reynolds.
Even today, celebrities flock to his creations—although they'll need deep pockets to snag the latest Levitt-designed property to hit the market. Known as the Holt House, the Beverly Hills compound is often regarded as one of the architect's masterpieces—and the current owners are seeking an A-list price of $26 million.
Offering the privacy of a densely planted hilltop site, the single-story structure features large public and private spaces that spill out onto a central poolside patio and the surrounding gardens. Massive sliding glass doors connect the indoor and outdoor spaces, and glazed walls overlook water features placed along the structure's perimeter.
See the full story on Dwell.com: The Holt House by Midcentury "Architect to the Stars" Hal Levitt Seeks $26M
Related stories: