The San Antonio, Texas-based ceramicist explores her love of clay in a new collection of planters, lamps, and other furniture.
Sunshine Thacker doesn't stray from a challenge. After co-owning a commercial real estate development firm in San Antonio for eight years, she decided to plunge into the one thing that has always brought her joy: clay. That delight is evident in her first large-scale collection of seating, side tables, planters, and lamps.
The ceramicist's work can have a decidedly Memphis feel (think chunky, rounded shapes and graphic patterns), but Thacker also finds inspiration in the color-saturated work of contemporary designers like India Mahdavi and Patricia Urquiola.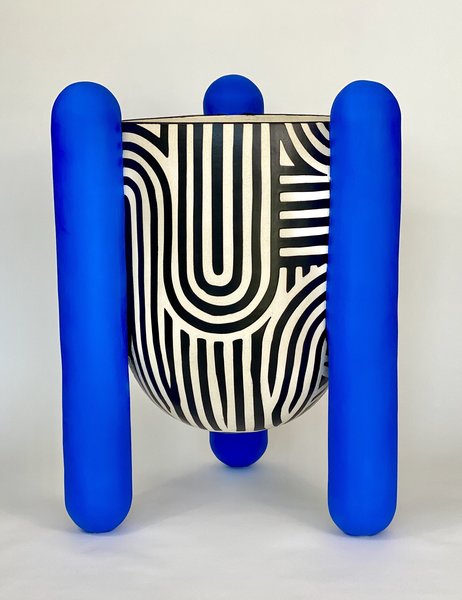 See the full story on Dwell.com: The Dwell 24: Sunshine Thacker
Related stories: