Ad/In collaboration with Bang & Olufsen 
Can you spot the new tv in my living room? When I was asked to try out the BeoVision Horizon from Bang & Olufsen of course I said yes. The design is really nice, and the flexibility of a tv with a wheel stand fits my lifestyle perfect. I don´t have a suited wall to hang a tv on, and to be honest I don´t spend much time watching tv either. ..but I must admit, the good habit is about to change after this one moved in.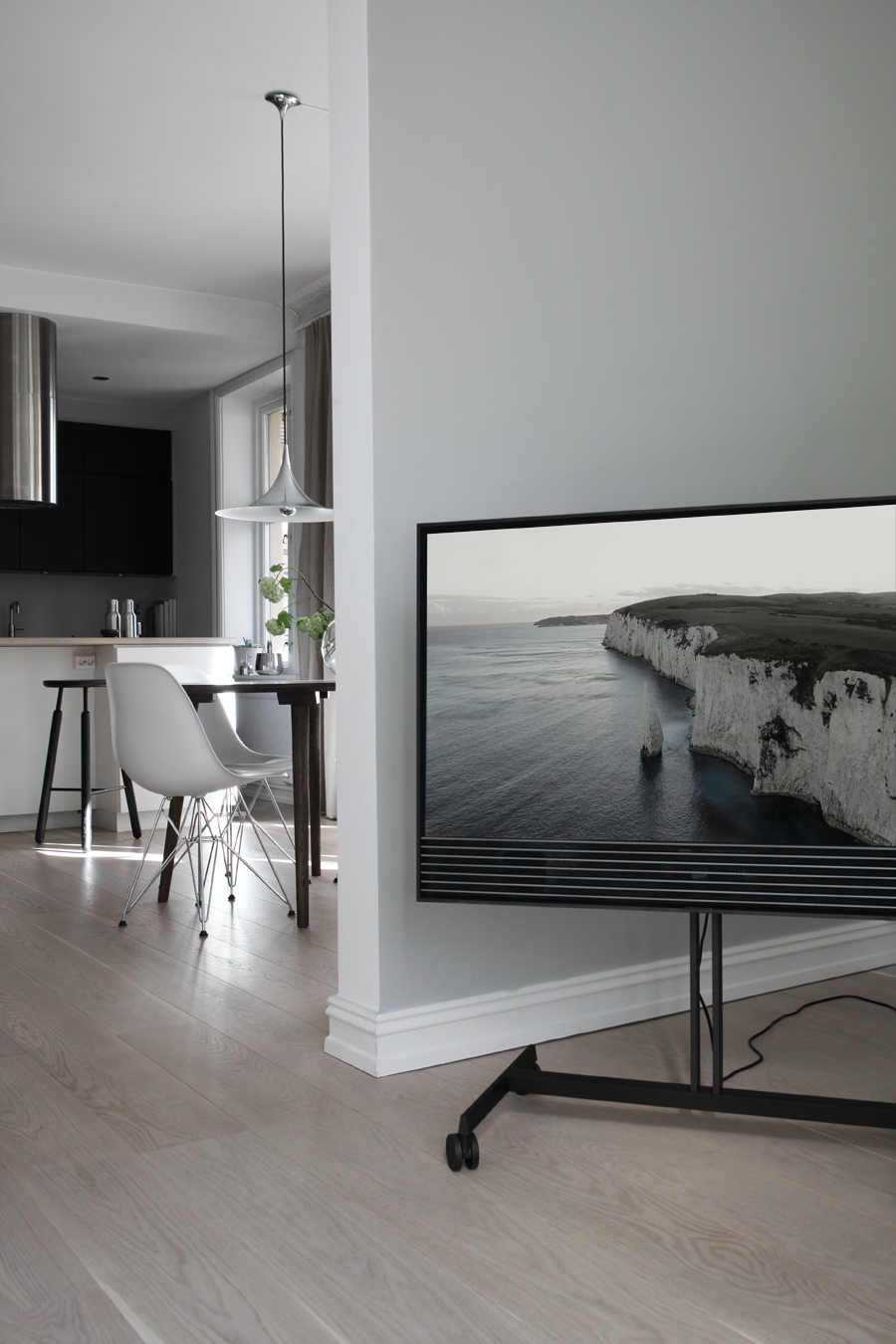 The BeoVision Horizon was designed by Torsten Valeur, and I love the minimalistic design. The classical Bang & Olufsen TV has no unnecessary details, only the essentials. This makes it blend in and suit any interior, or stand out in your home if that is your wish. Either hang it on the wall, place it on a wall stand or use it with an easel stand that gives it an very casual look. Or with the weel stand that I´ve got. Very versatile and I also love how it reminds me of how the TV´s looked like when I grew up. Though they were huge and far from as good looking as this one. When the tv is not in use I easily roll it back into place against the wall, and you can´t even see it when you look into the living room. Perfect, or what?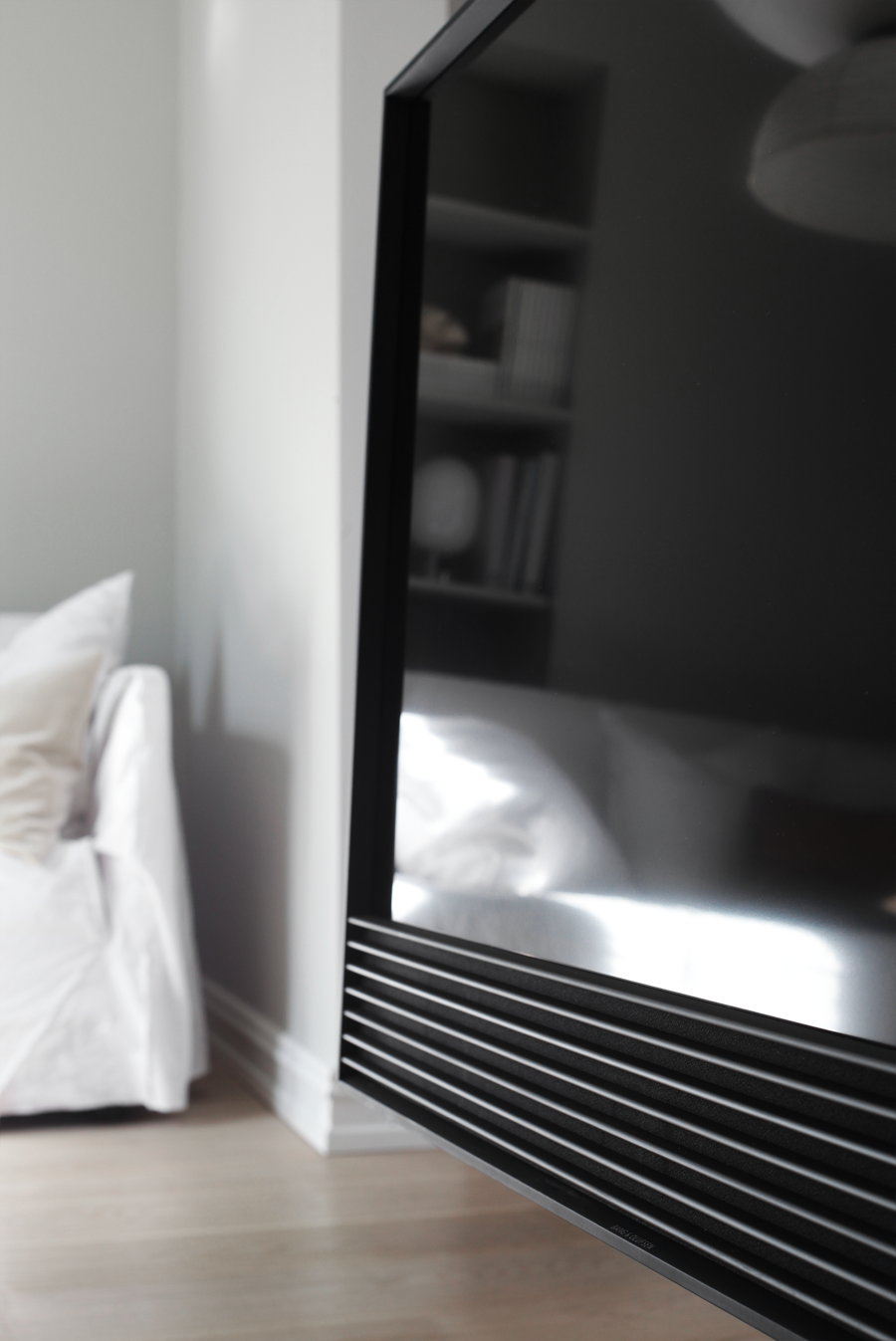 I am not going to go further into explaining the technical qualities of the BeoVision Horizon, but I can assure you both the sound and the picture quality is amazing. The picture automatically adjusts to the content and light conditions, and it got intergrated access to all your enetrtainment through the Android TV™ platform. I have always had the impression that Bang & Olufsen represents exceptional quality and design, but this is even better. Did I tell you I love it?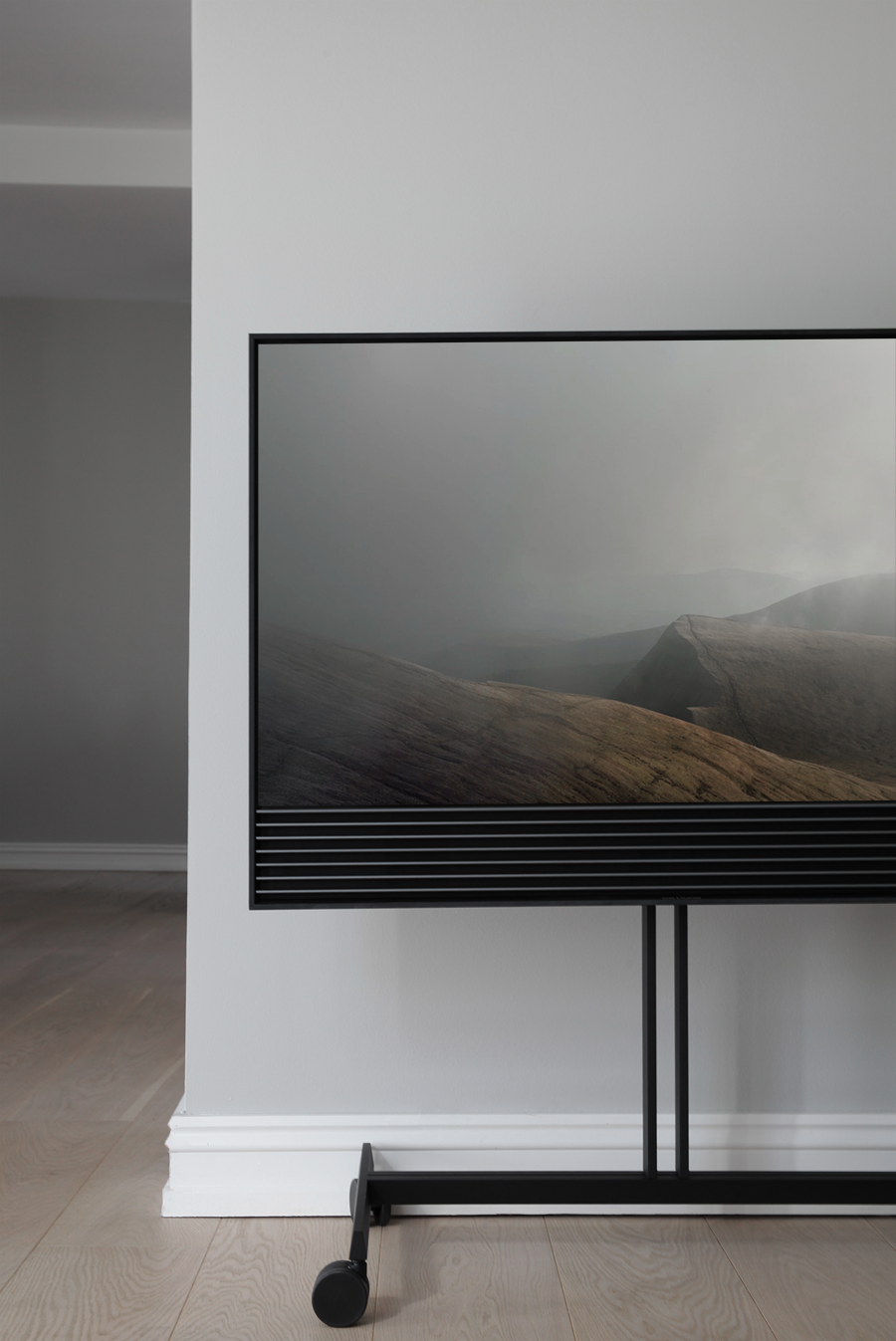 photo © elisabeth heier
Elisabeth
Innlegget THE BEOVISION HORIZON HAS MOVED IN dukket først opp på ELISABETH HEIER.