The embroidery hoop is a great place to be nowadays. Artists are stitching beautiful and creative works that fit within the confines of a circle, but as we've seen, there are many who think beyond it. This is both literally and figuratively—and in the case of Helen Wilde, she builds outsides the confines of the two-dimensional surface. Her embroidery art combines crepe paper and thread to build sculptural terrariums on the stretched fabric. At first glance, however, you'd never realize that the plants were made of fabric; they look like twisted thread.
So, how does Helen work her magic? In an Instagram post, she reveals, "[It is] is crepe paper," she explains, "lots of little leafs twisted to create the succulent." She'll soon be making kits so you can try the effect for yourself.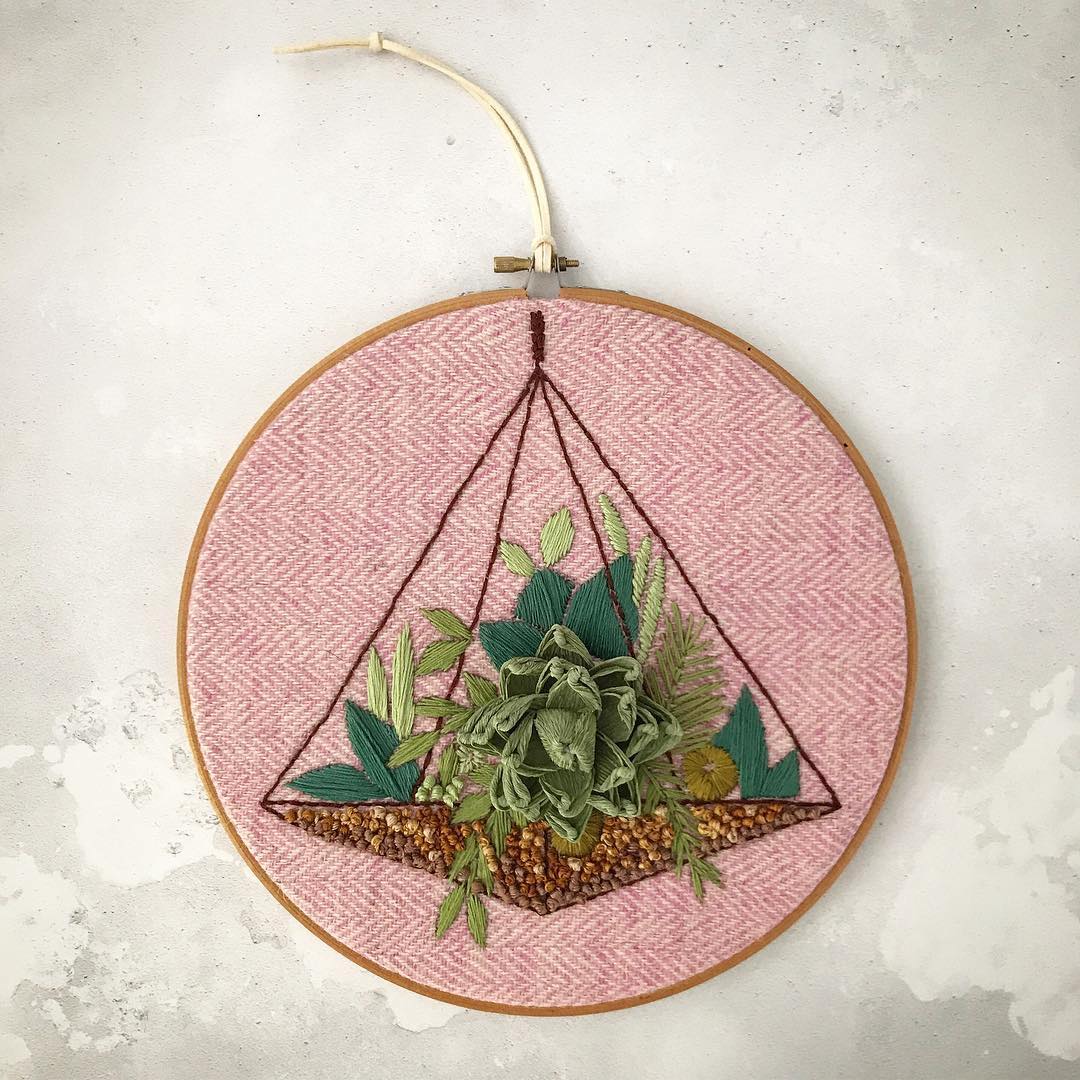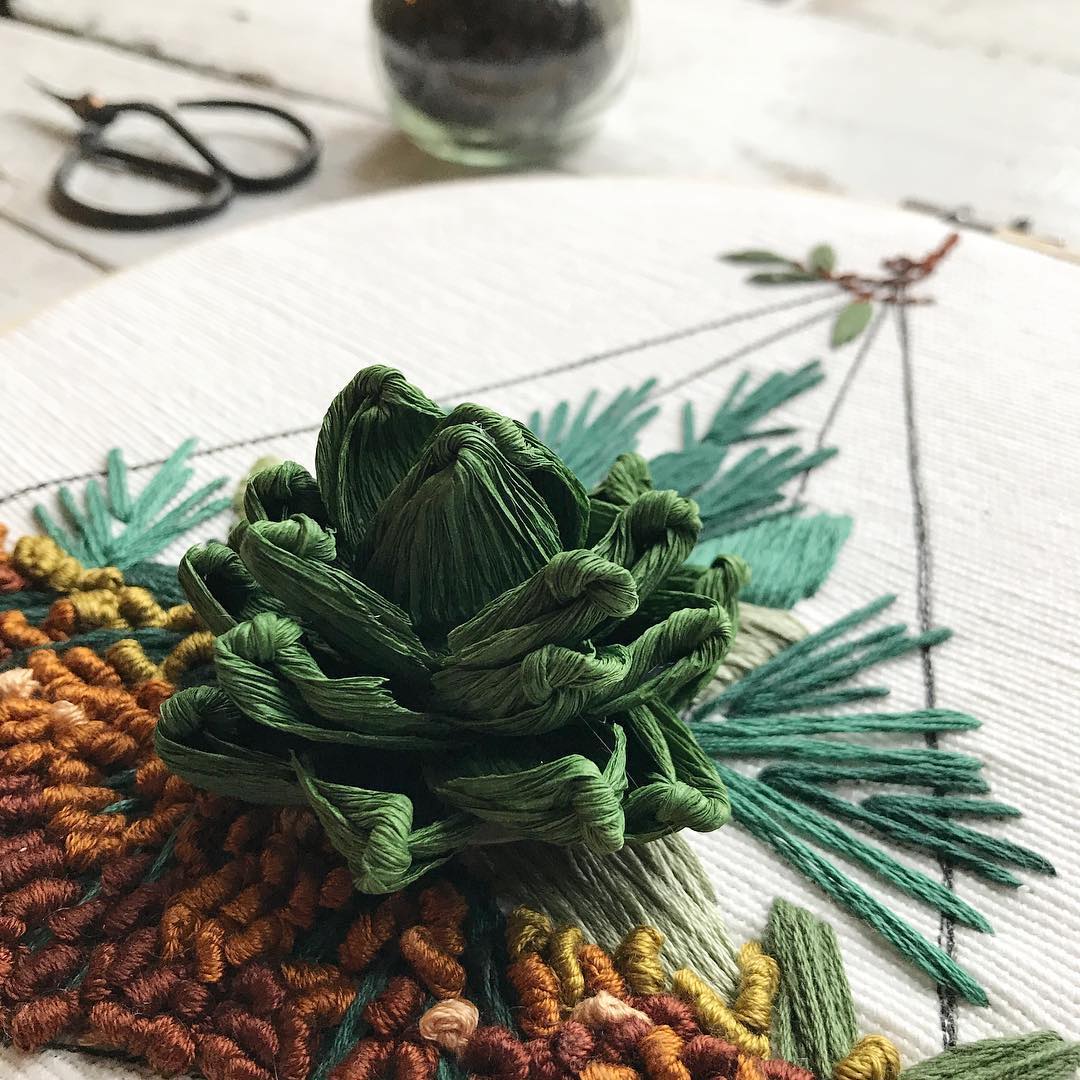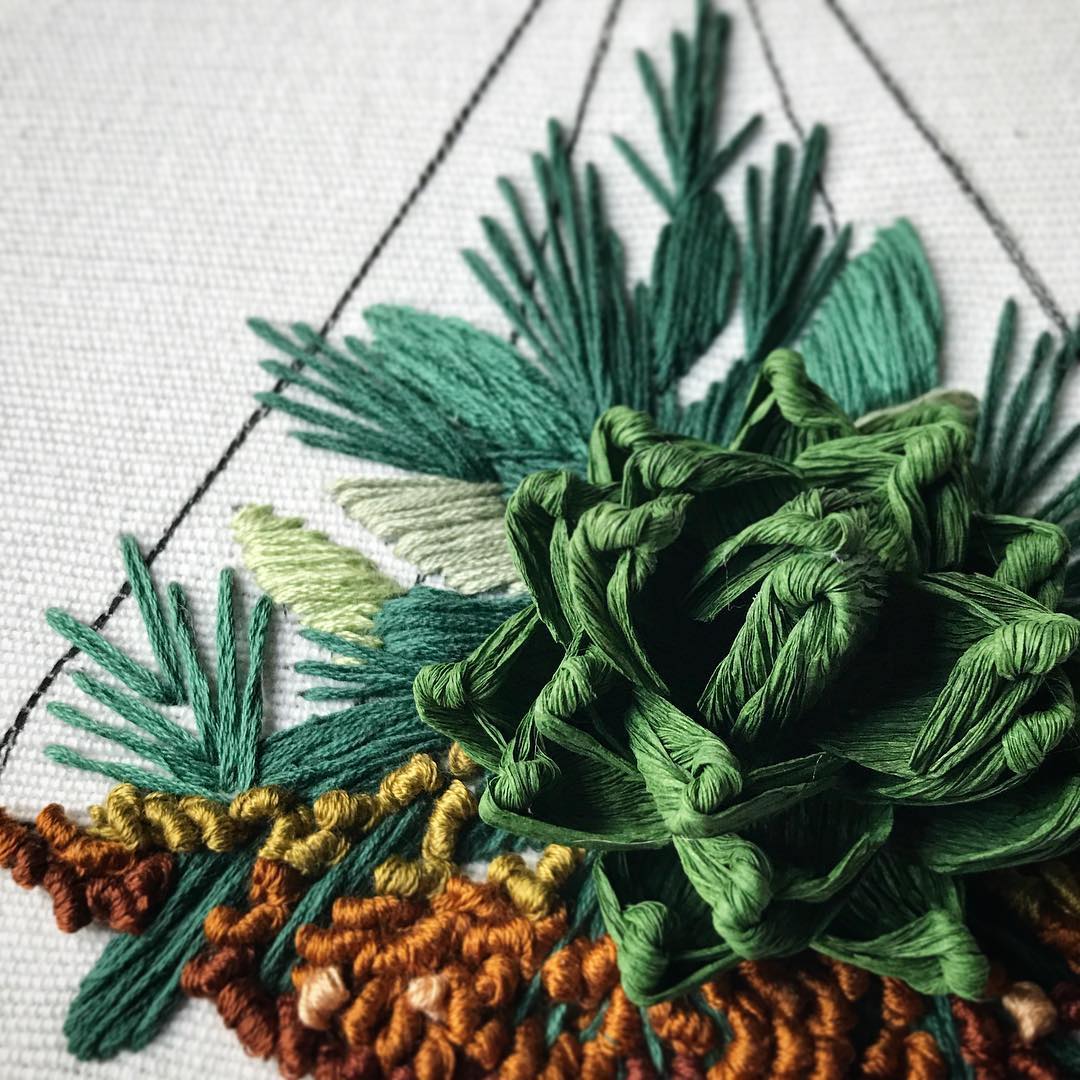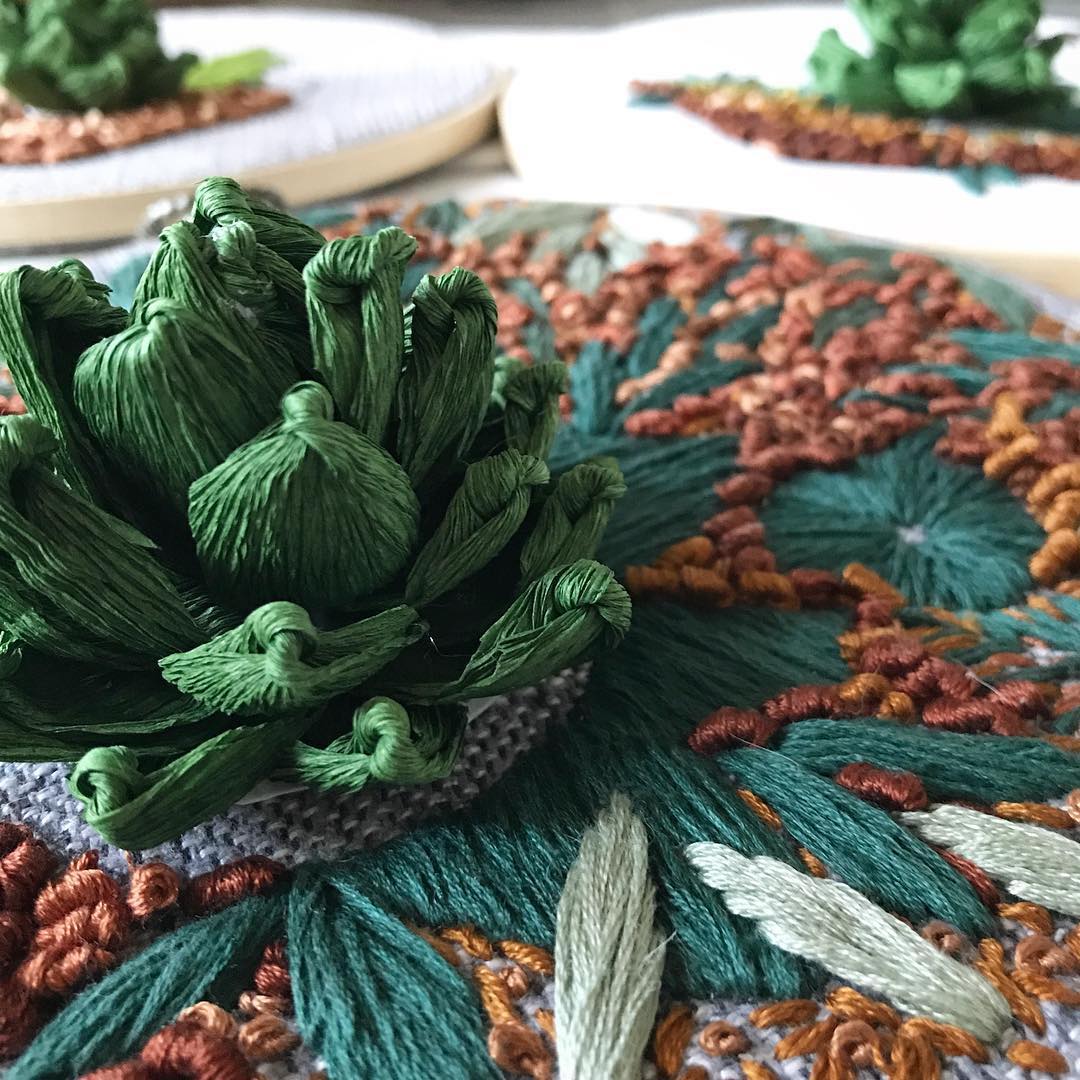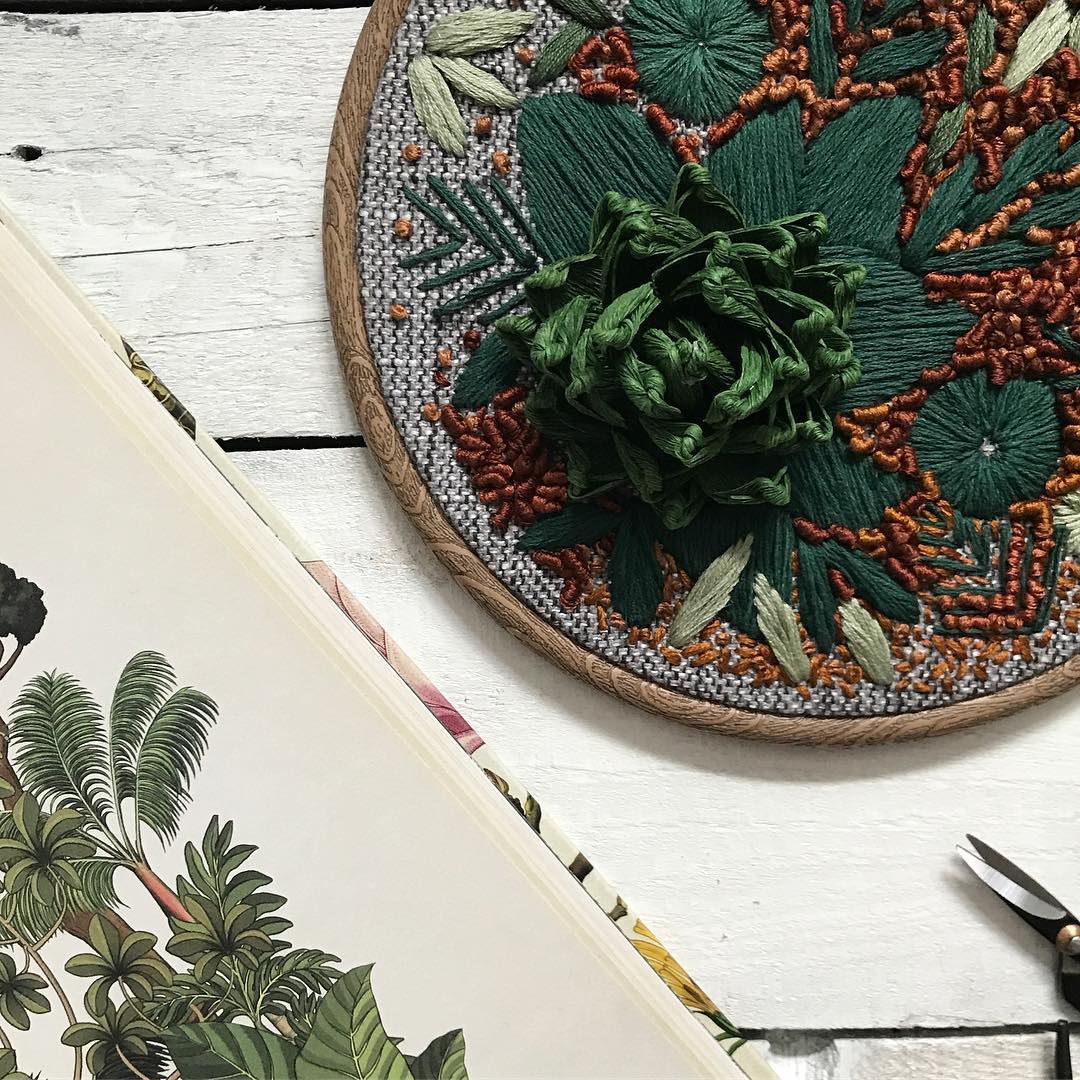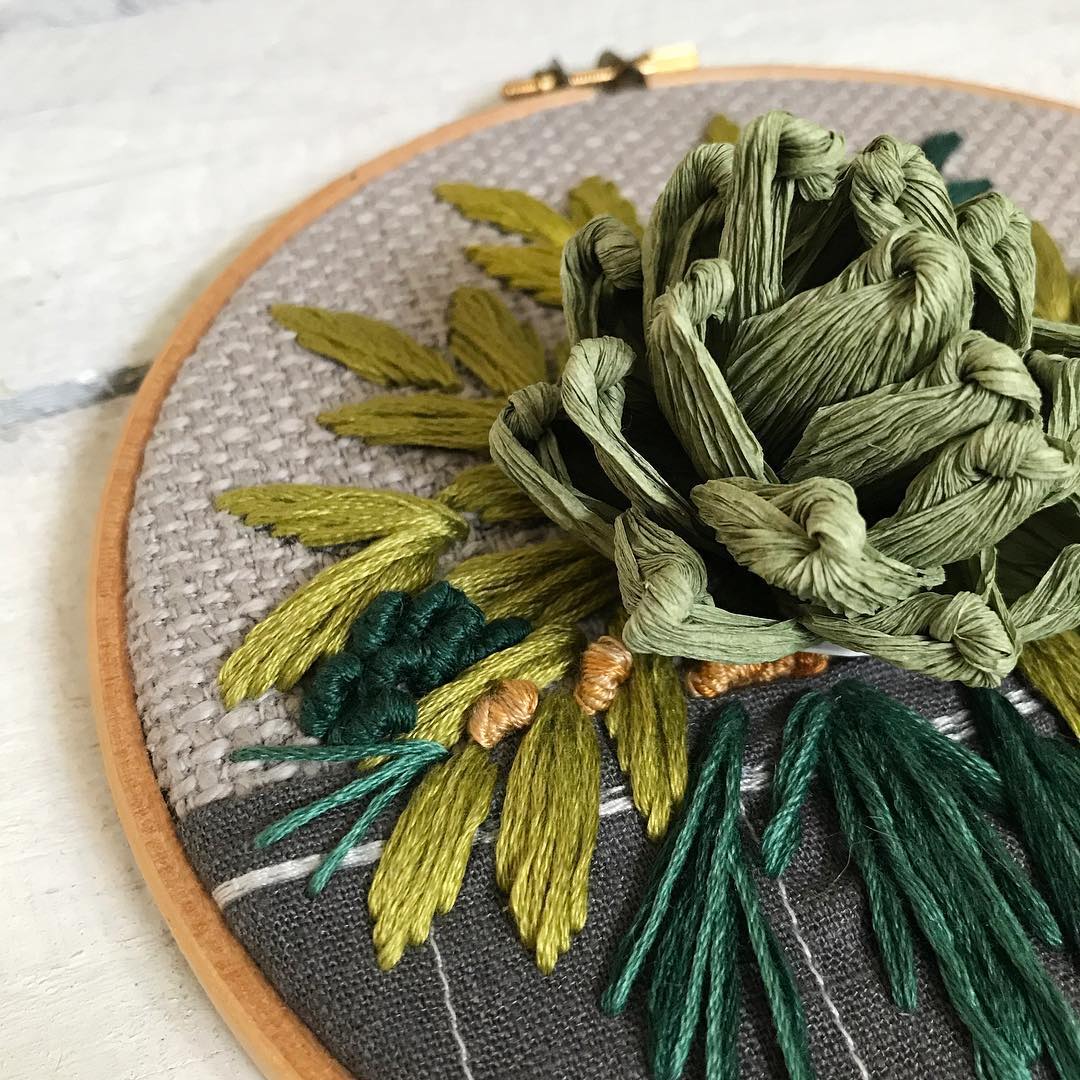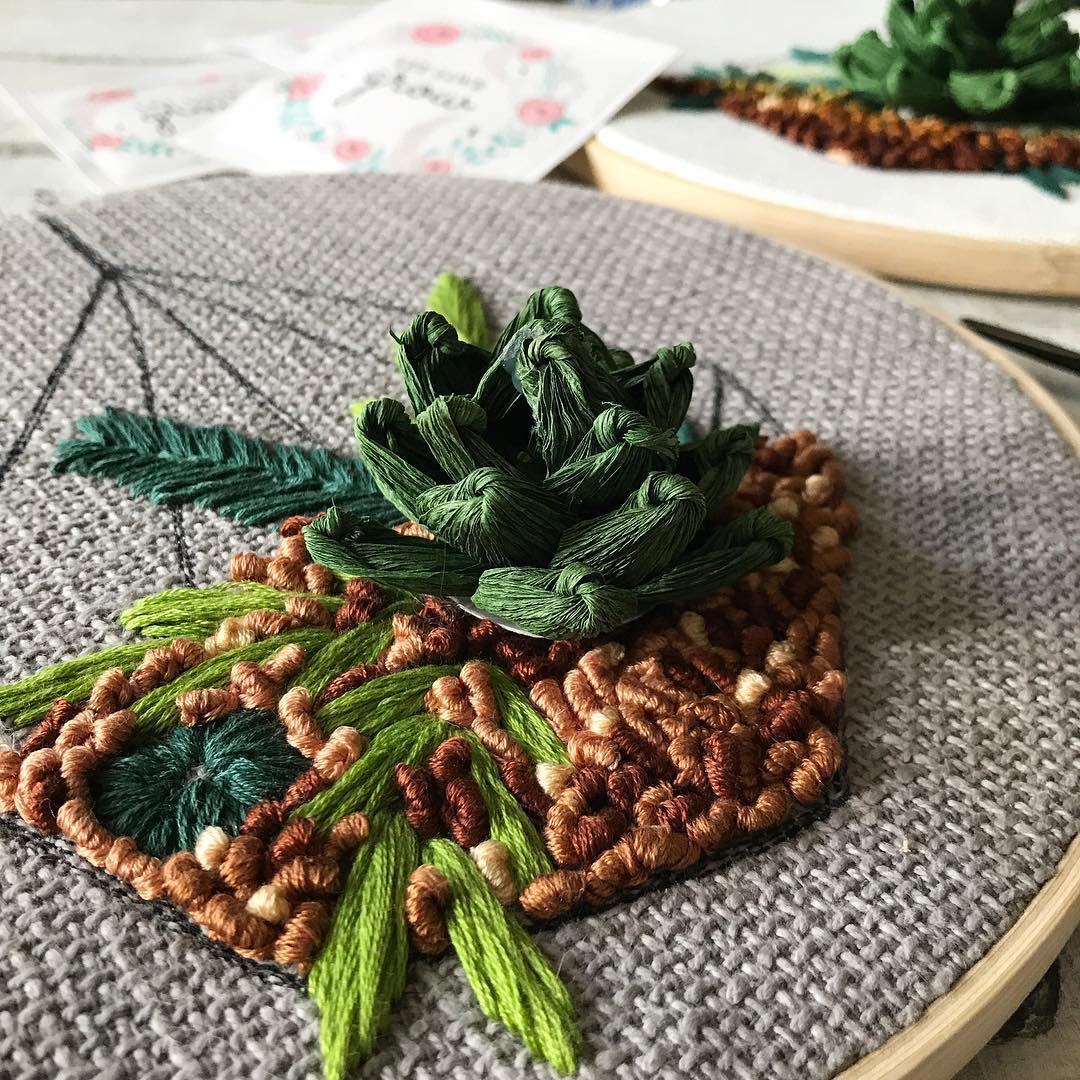 The post Terrarium-Inspired Embroideries Given a Sculptural Twist With Crepe Paper appeared first on Brown Paper Bag.