Connect your pets to the Internet to help you monitor, feed, and care for them when you can't be there.
Smart home devices let you check in on your home when you're not there, giving you peace of mind that everything is okay. But did you know they can help you look after your pets? 
With two-way talk video cameras, GPS-enabled tracking devices, and Internet-connected feeding bowls, make sure your pet is happy, healthy, and at home—even when you aren't.
Watch our video to see these devices in action, and read on to learn more about each product's features.
 1. Watch Your Pet With a WiFi Camera 
Drop in and chat to Fido or Fluffy while you're away from home with a two-way, audio-enabled WiFi camera. A web connection lets you see and talk to your pet through your smartphone over a live video feed of the action in your home. You can also record video and share it later on his Instagram page.
There are a lot of WiFi cameras that can do this, but we like the Nest Cam IQ (indoor) because its wide-angle, high-definition video, and night vision, which show more of your home and let you see it clearly any time of day. Plus, the Nest's two-way audio is very good, so it's easier to have a chat with your furry friend.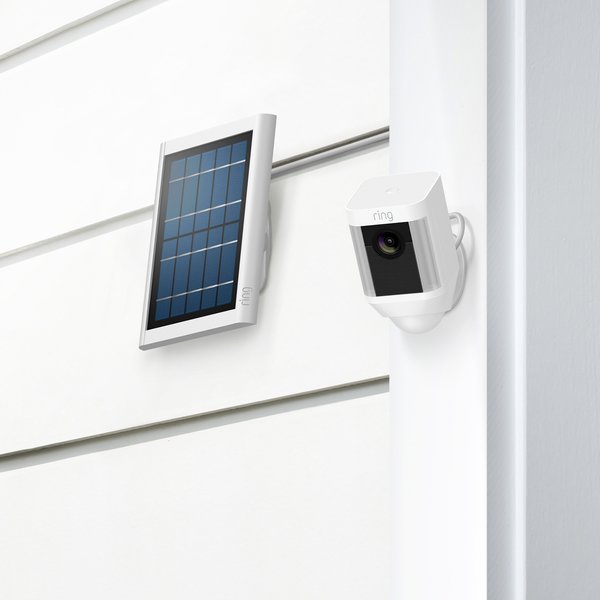 To see what's going on outside, Ring's battery-powered Spotlight camera is good option. No power cables mean you can install it anywhere your pet likes to roam (within WiFi range). Set up motion alerts in the Ring App, and get an notification when they go outside. You can then view a live feed through the Ring app and talk to them too. 
A built-in, motion-activated LED spotlight is a great feature, especially for those middle-of-the-night potty trips.  
See the full story on Dwell.com: Tech Talk: 4 Smart Devices to Make Pet Care a Breeze