Spring is the perfect time to entertain! With the weather warming up and the flowers in bloom, there's an energy in the air and a desire to celebrate the new season. Looking for a party concept? We've got four different options for you, from tropical flair to glamorous festivity. What's your table style? Read on for a look at the latest in table design, then tell us about your favorite party ideas by leaving a comment at the end of the post…
Fresh and Modern
Sometimes simple and fresh is the way to go. Setting a colorful but clean-lined table really allows the food to take center stage. Do you enjoy fresh and modern party style?! [photo from CB2]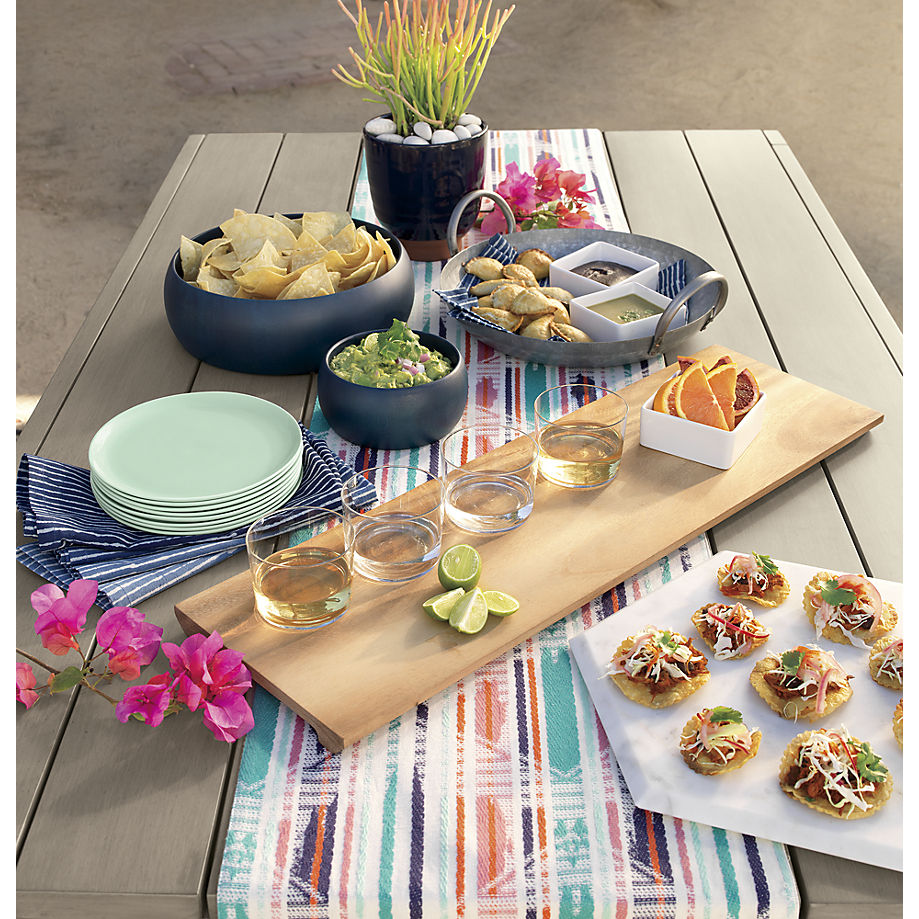 Rather than creating an elaborate centerpiece, let a potted succulent be the focal point of your table. It's the ultimate in verdant modern style. Below we see a photo of a Healthy Girls' Grilling Party from Camille Styles: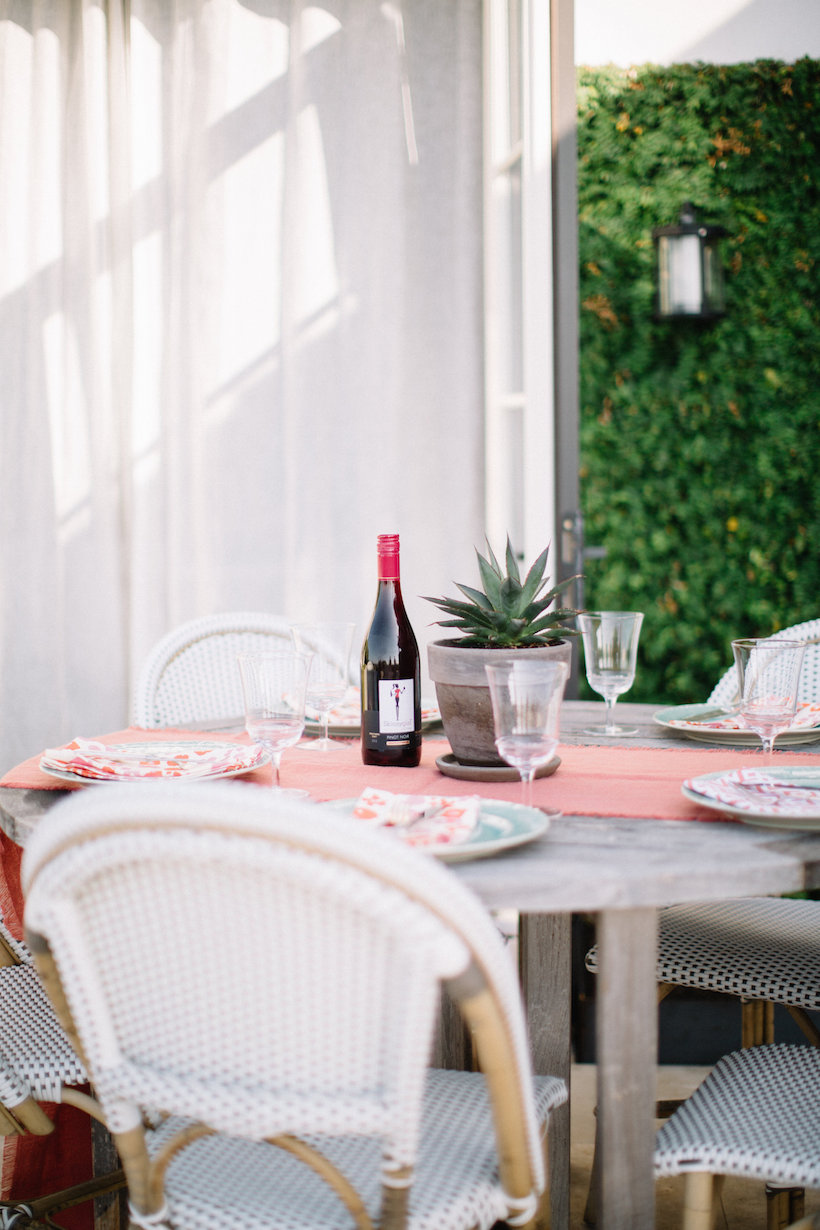 In fact, the sculptural, organic style of succulents beautifully complements modern dishware. Clean and crisp is the look below, thanks to well-placed greenery and a collection of Bento Dinner Plates from CB2:
Vibrant Style
Ready to get colorful?! If you're a fan of vibrant product photography, the images that follow will inspire you. First up: the new radiant line of party goods by Poppies for Grace [via Oh Happy Day]: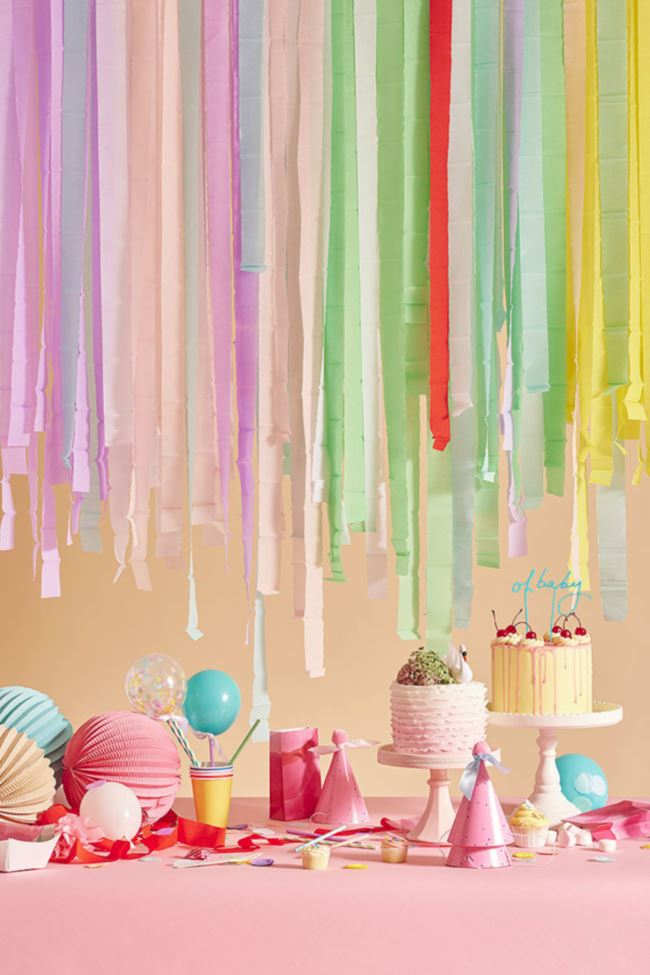 You can also look to still life photography for inspiration. Below we see an image by Philip Karlberg for Cervera: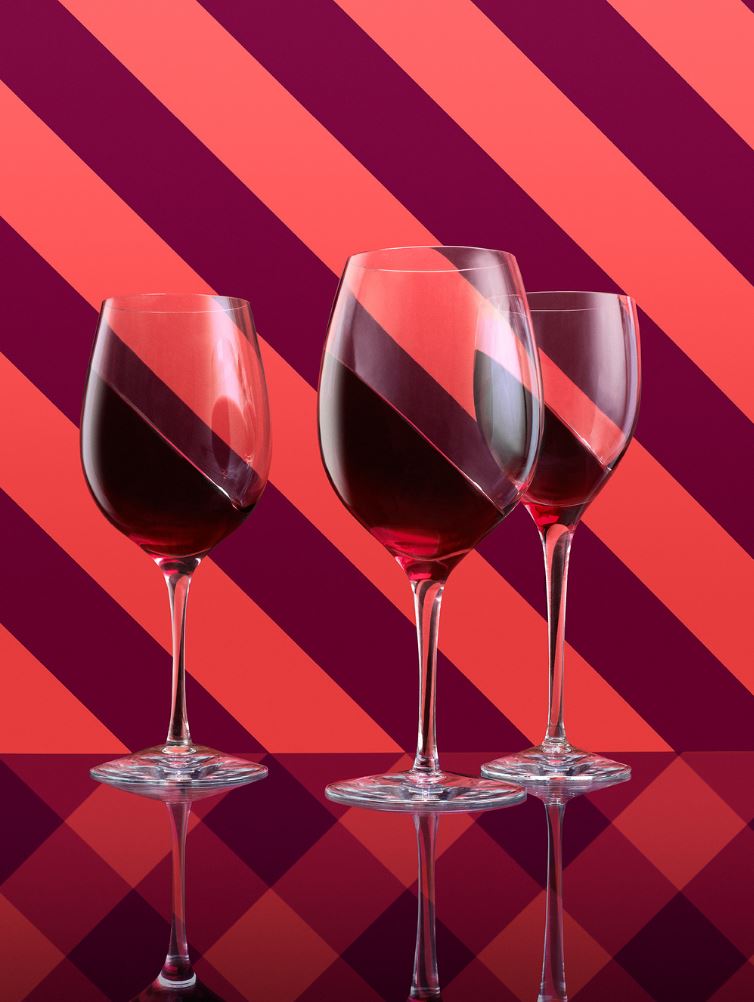 How does this vibrant look translate to party table style? Use a tablecloth in a bright color. Incorporate a vivid backdrop by hanging patterned artwork or creating an interesting backdrop for photos. Purchase eye-catching party decorations from fun brands such as the Oh Happy Day Shop. And let your food add a colorful touch! Below we see neon cookies from Mirror80:
In fact, the food can double as a centerpiece, especially if it's as colorful and festive as these chocolate party spoons from Studio DIY. Don't forget the sprinkles!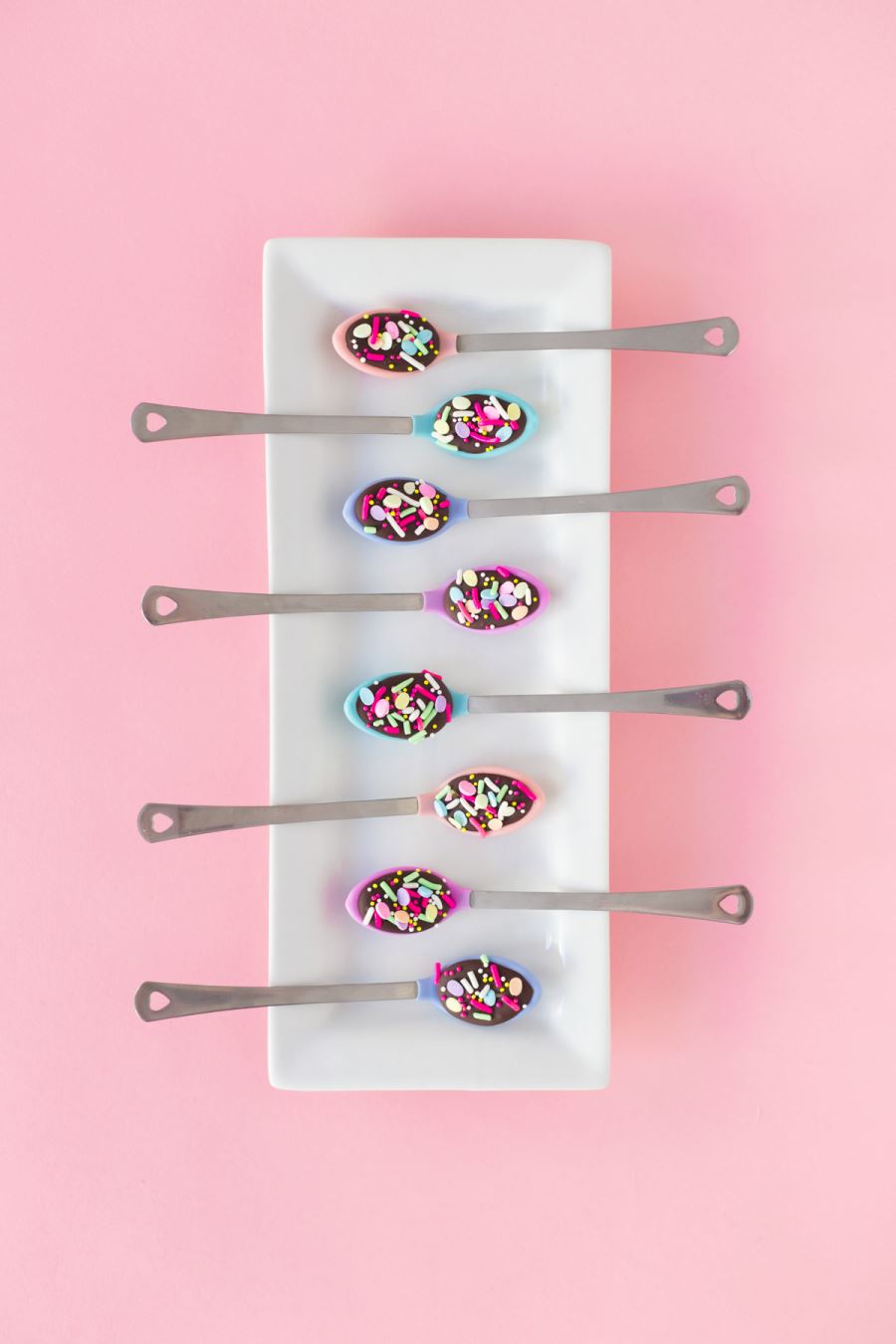 Tropical Flair
Tropical style is SO in right now! Bring it to your table by throwing in special touches like pineapples and palm leaves. Palm-themed accents such as balloons are also a great idea! Below we see an image from a Palm Fronds + Bon Bons Dinner Party by Studio DIY. [photo by Mary Costa]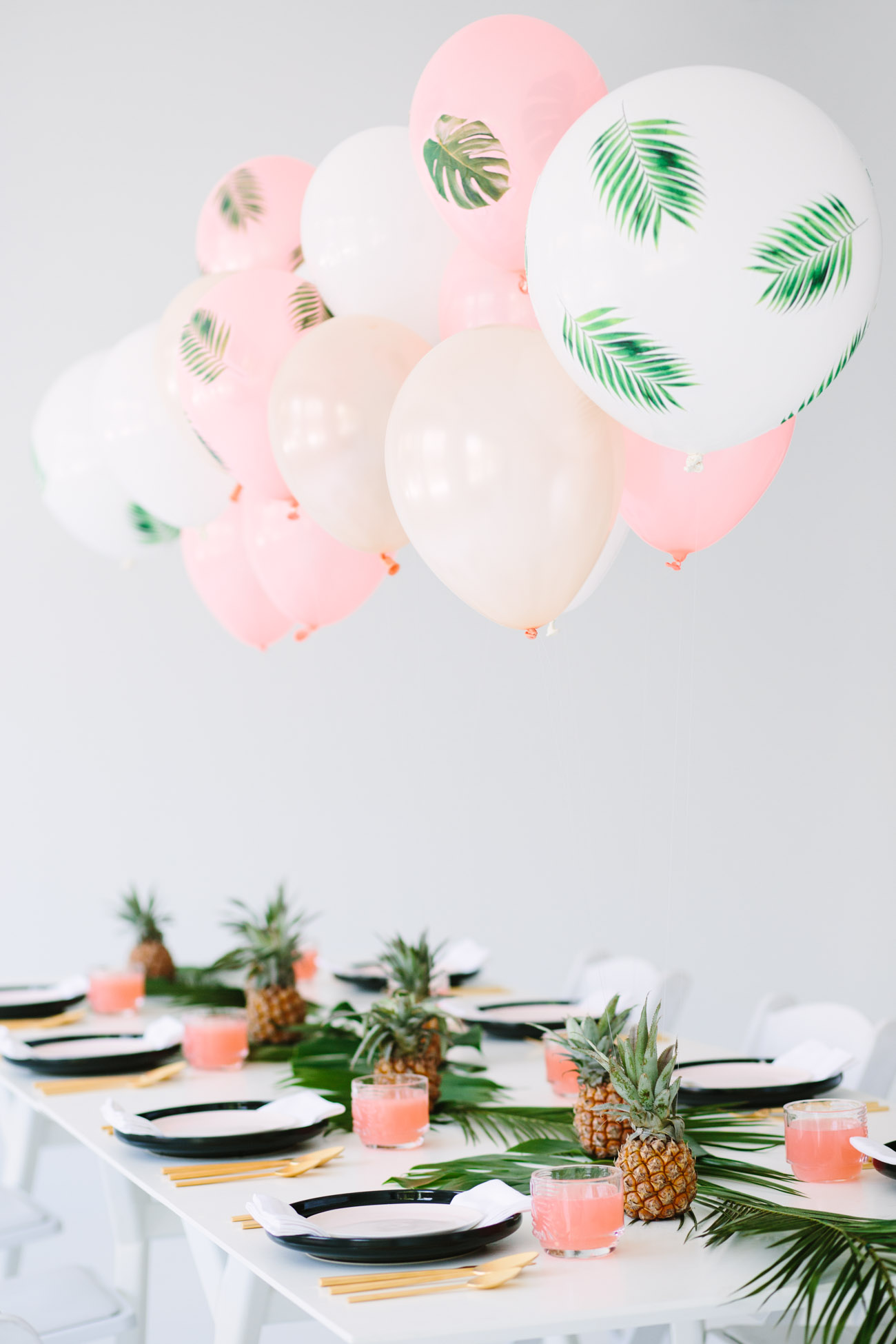 How stunning is this tropical wedding inspiration from Green Wedding Shoes?! Photographer Jennifer Sosa captures this upscale tropical vignette styled by Caroline of Pursue Love Design Co: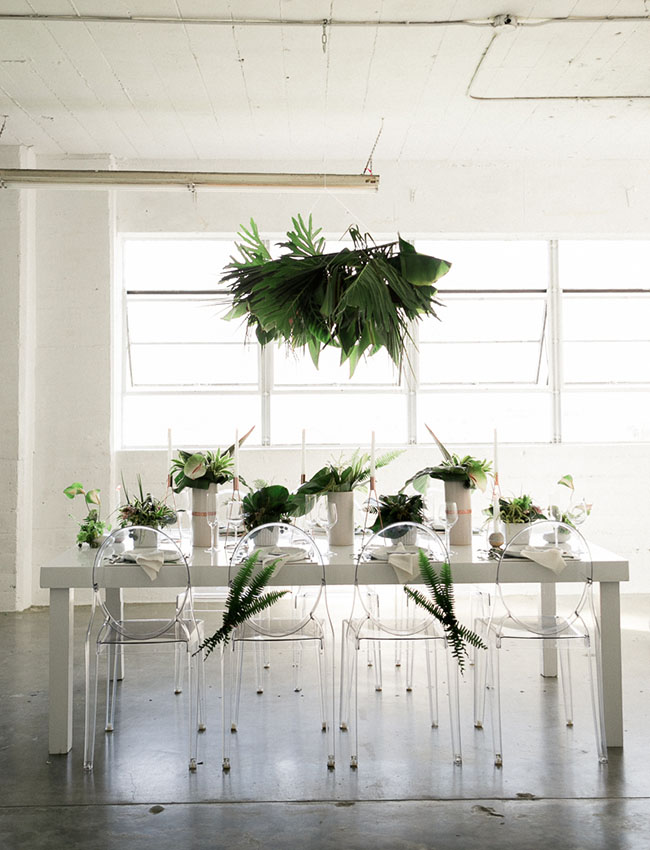 How do you get the look? Try incorporating lush greenery with special touches such as copper, concrete and marble. Don't forget the tropical fruit! [photo by Mary Costa for Green Wedding Shoes]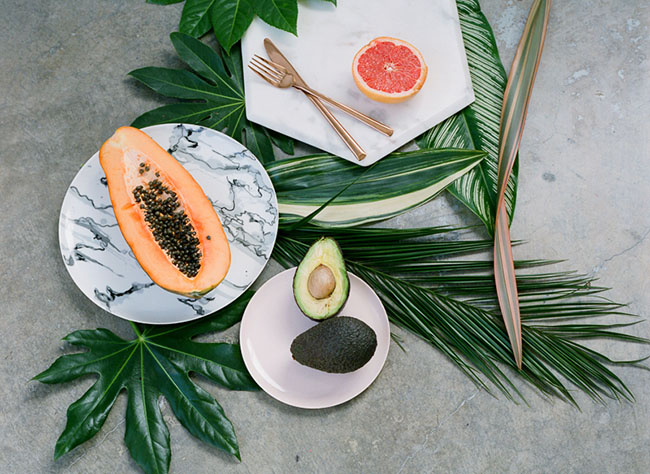 A Touch of Glam
Last but not least, you can always go glam! Add some flowering branches or long-stemmed blooms to a spread featuring shiny accents and classic combinations. [Stainless Steel Plates below from CB2]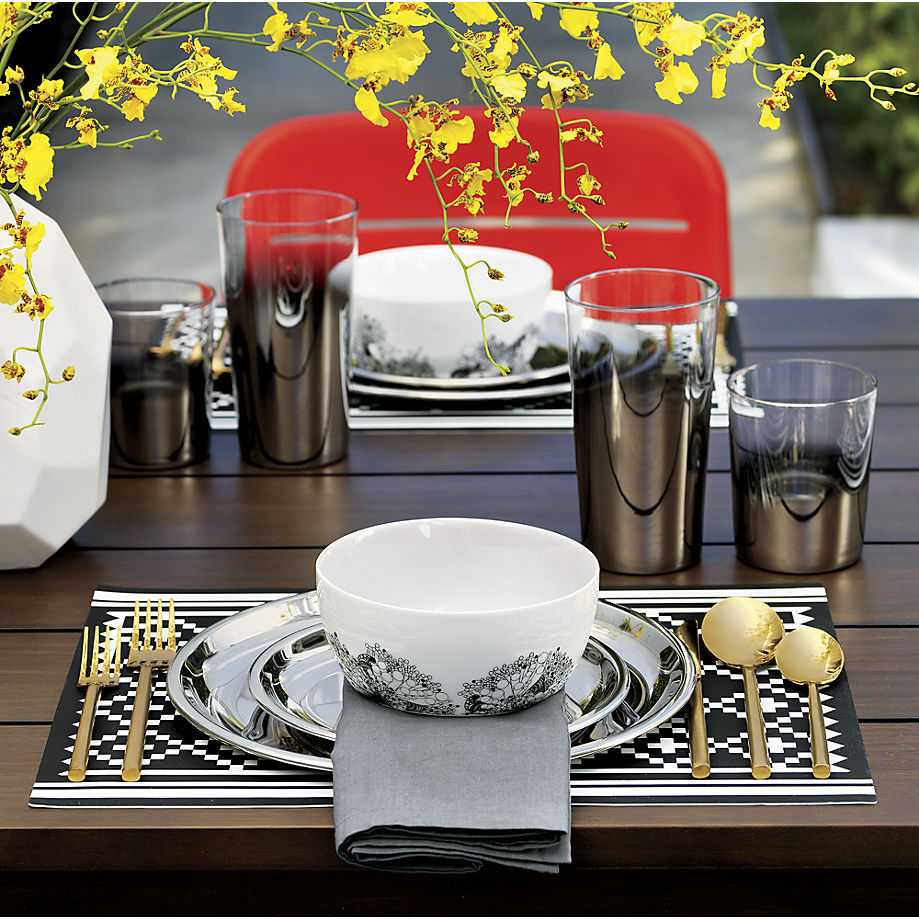 Don't forget to serve a beautiful dessert! This Gem Dinnerware from CB2 creates a faceted feel. It's the perfect backdrop to stylish sweets. You can also add shine with a festive tablecloth:
Last but not least, look to reflective surfaces to create a glamorous feel at your next party. These Acrylic Trays from West Elm are perfect for your next evening fete: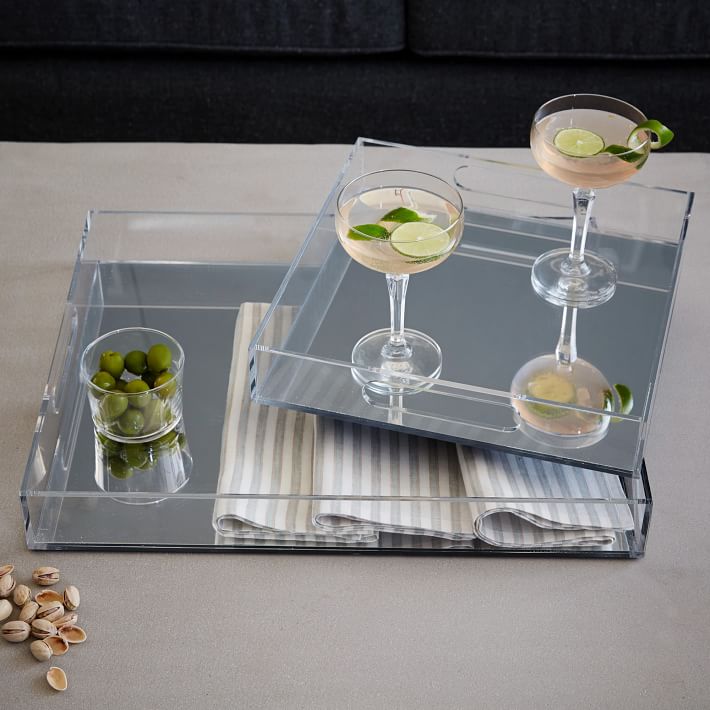 Now tell us about your party style! Do you prefer fresh and modern, colorful, tropical or glamorous?!…
You're reading Table Style: 4 Festive Concepts for Spring Entertaining, originally posted on Decoist. If you enjoyed this post, be sure to follow Decoist on Twitter, Facebook and Pinterest.