Set in an idyllic landscape filled with majestic mountains and a lush green landscape that comes alive each summer, Single Family House on a Slope in Merishausen, Switzerland brings modernity to a relaxing rural setting. Designed by Dost, this contemporary residence in gray sits on a sloped lot (not a surprise) and overlooks the village below. Despite its private and modest street façade, the house opens up towards the view below as its rear front features large glass windows and sliding doors that bring the outdoors inside. With an interior in wood and concrete, this smart Swiss home combines a hint of rustic charm with refined modernity in a seamless fashion.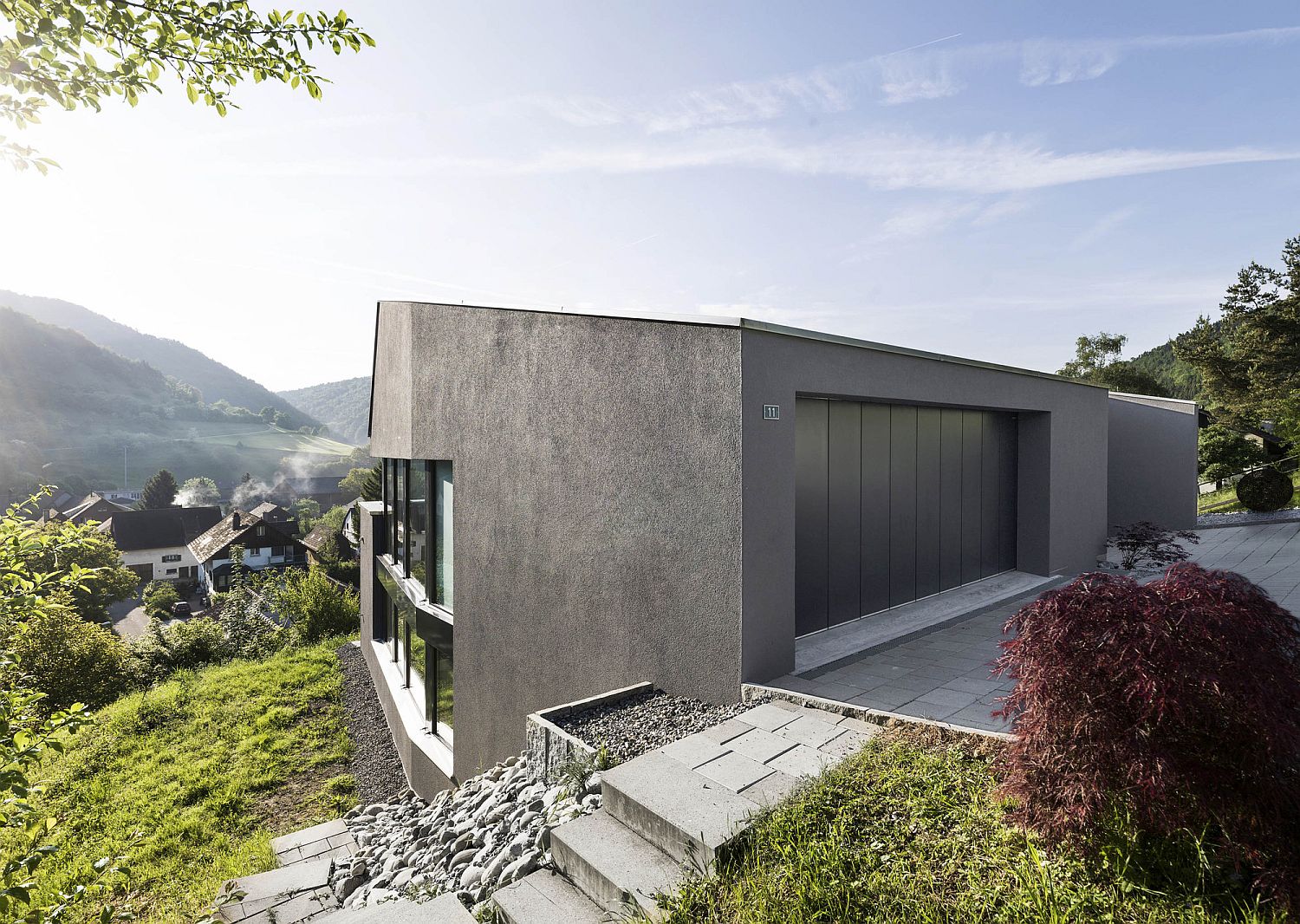 A unique feature of the house is its distinctive pitched roof and polygon façade that were largely determined by the slope of the site, local building norms and a desire of the homeowners to combine privacy with unabated views. Even though concrete and wood are extensively used throughout the house, it is a neutral color scheme coupled with curated décor and high-end art pieces that give the residence a sophisticated, contemporary aura. This continues in the sleek kitchen and the inviting dining space where color is kept to a bare minimum.
RELATED: Stunning Mountain Views And A Wood-Clad Interior Shape Modern Swiss Home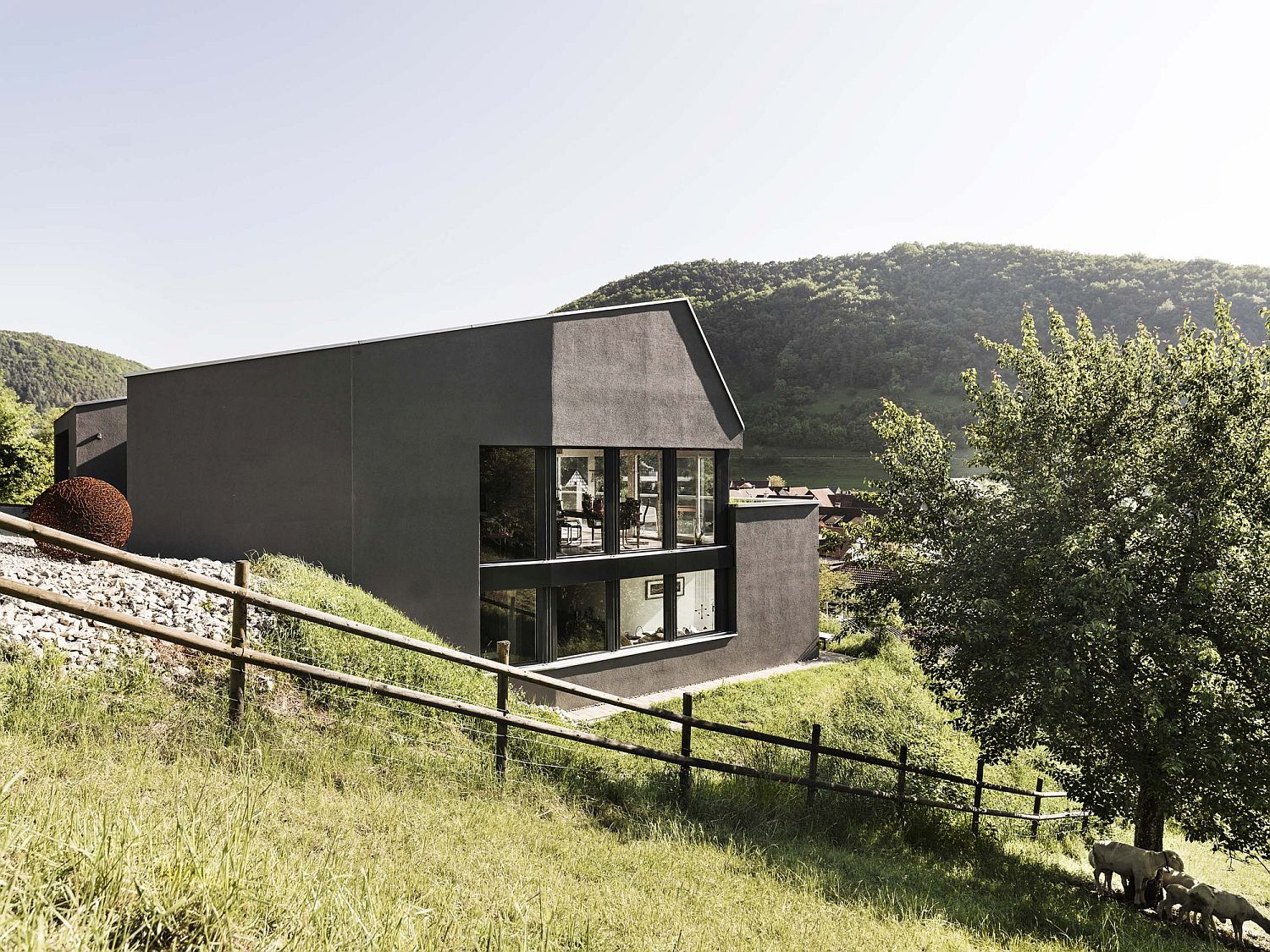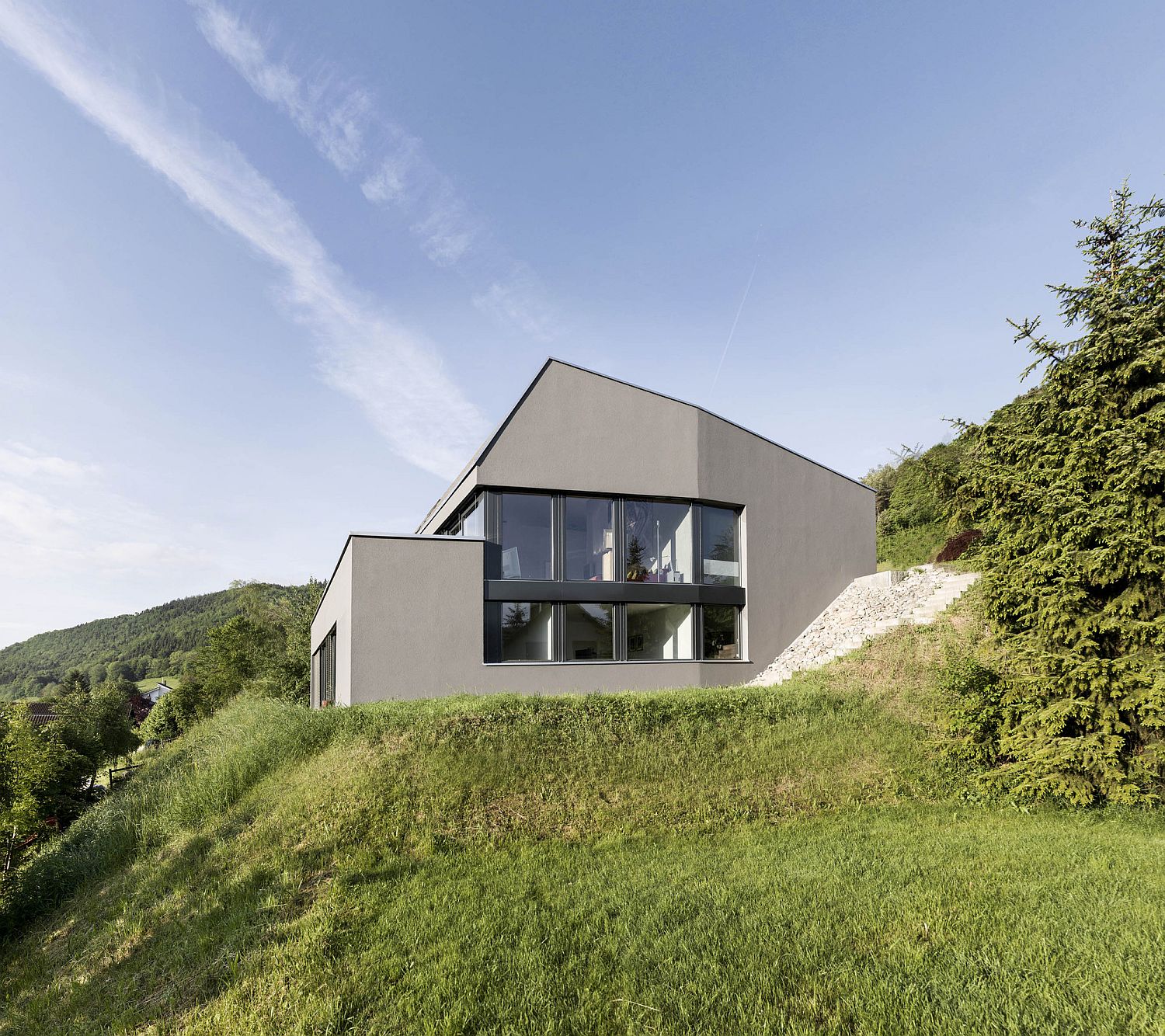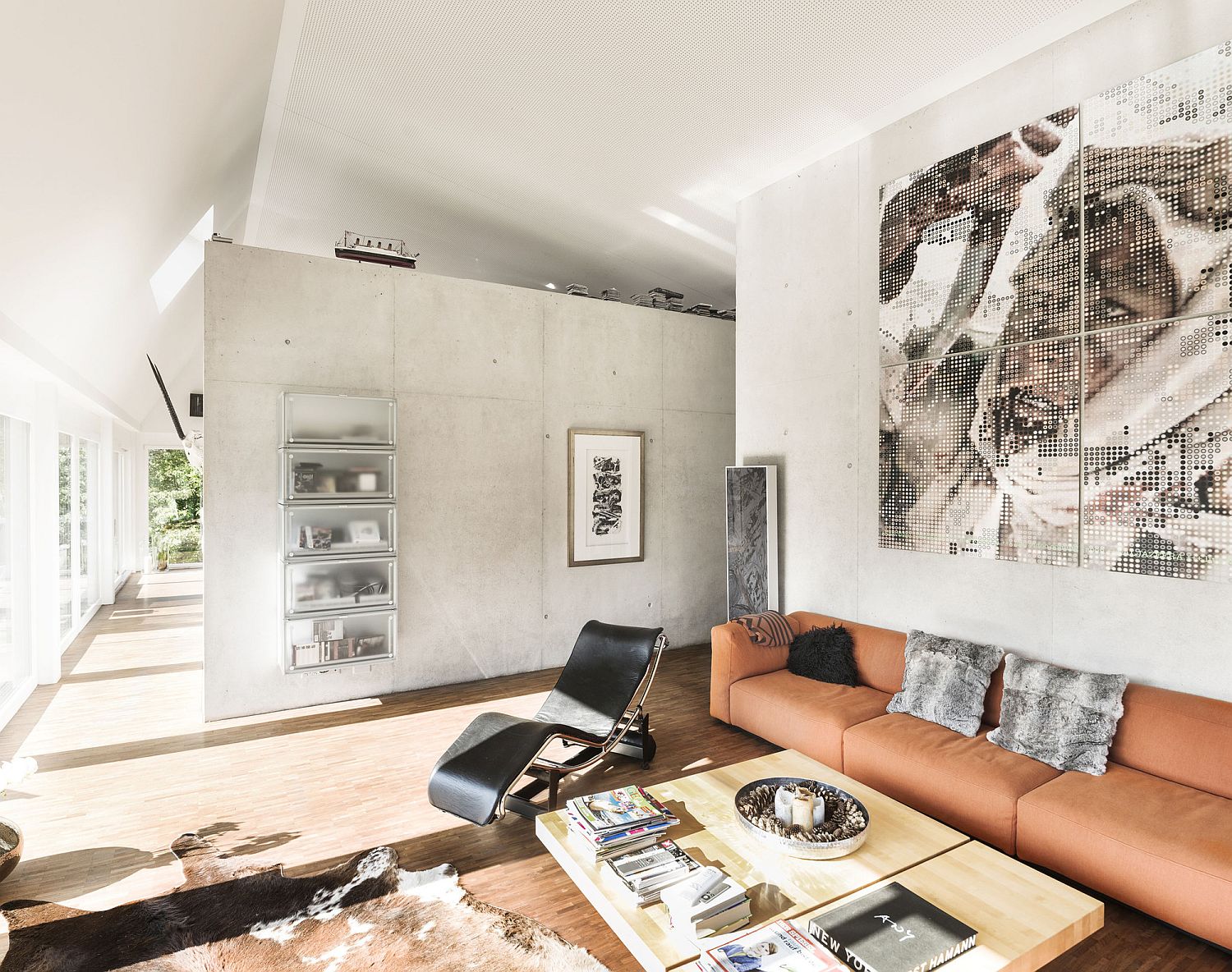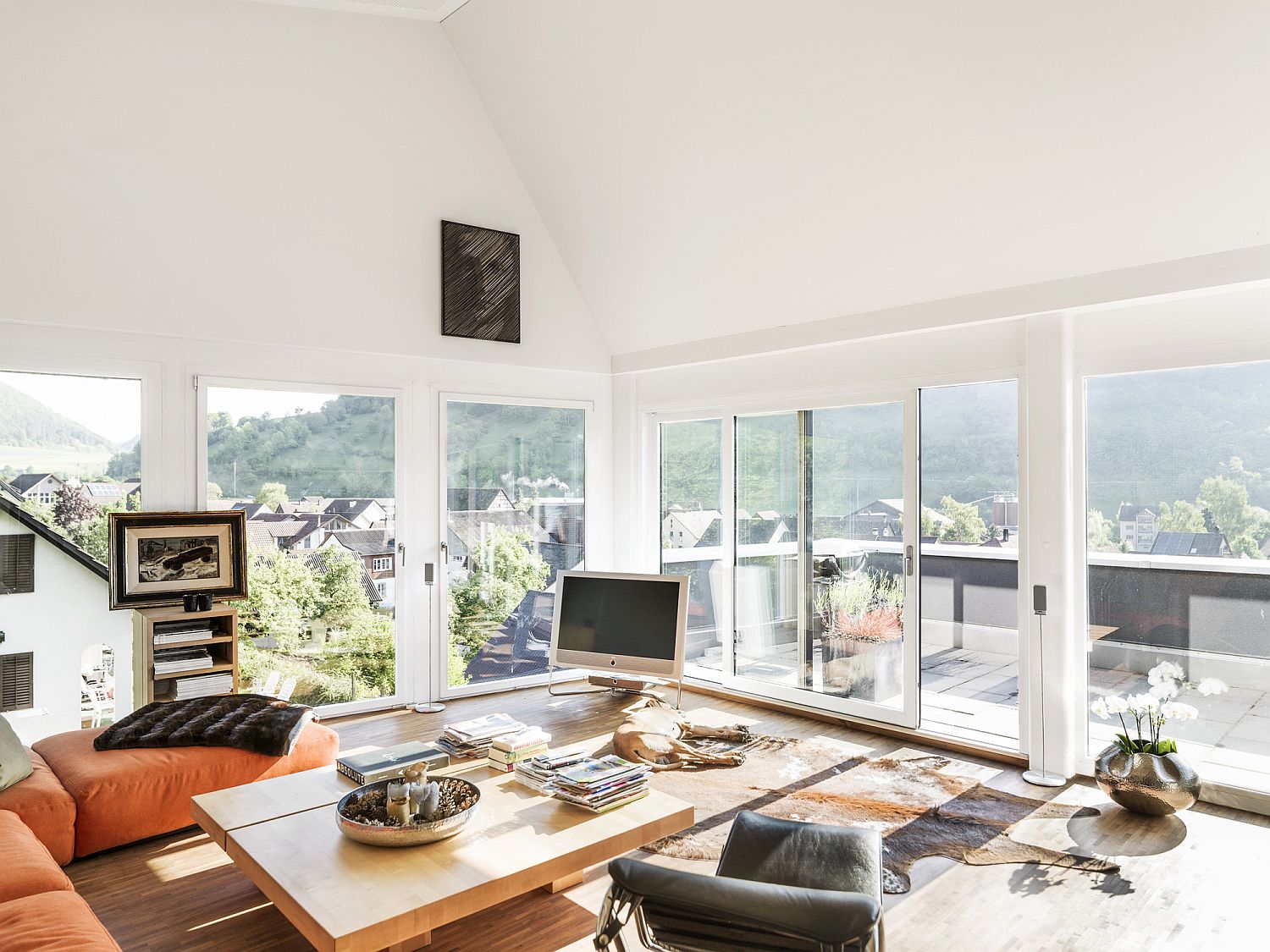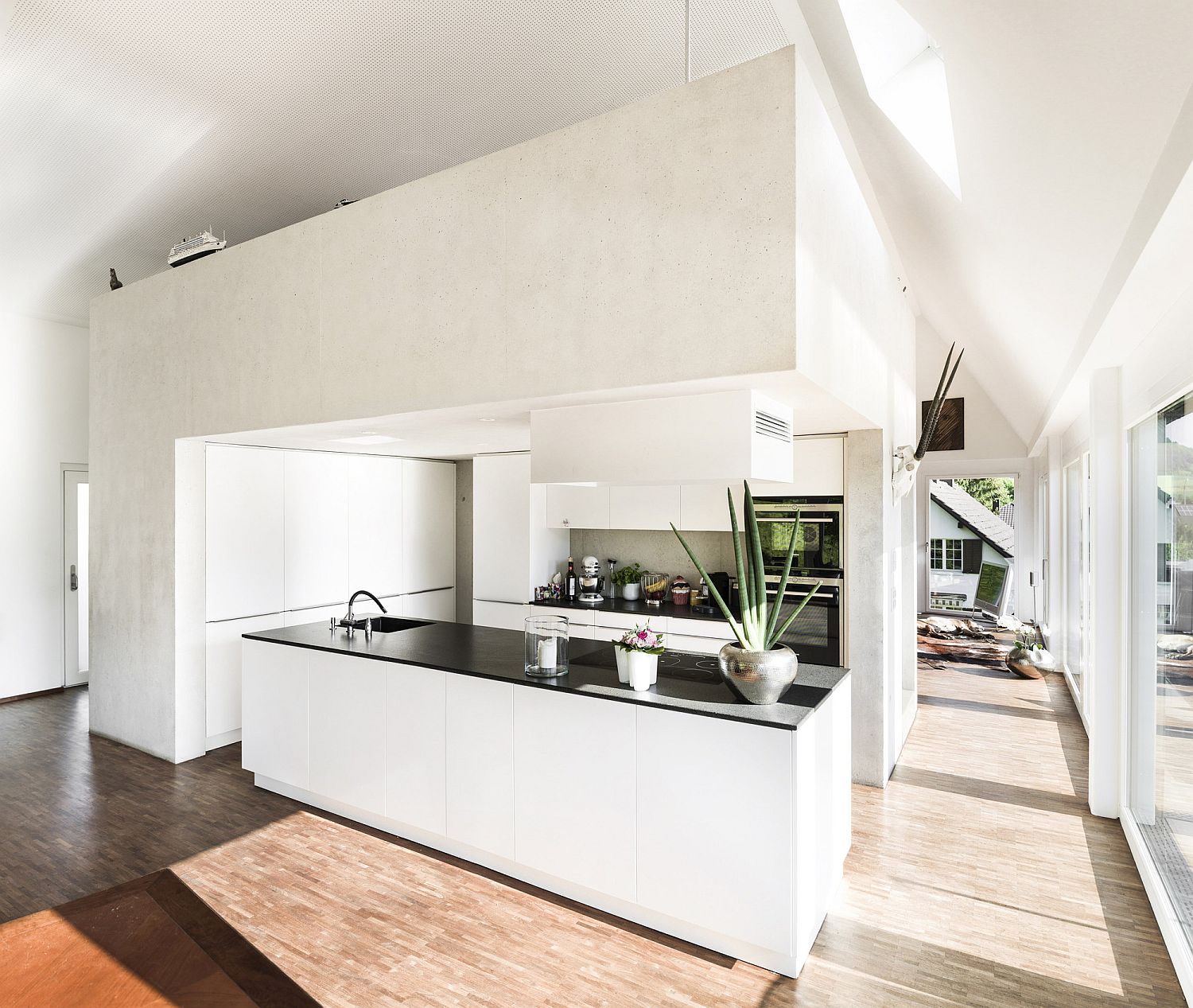 The entrance from the street leads to the first floor that contains the public spaces with the kitchen and dining at the heart of it all. This also ensures that it is the living area and sitting room on the peripheral that get the best views on offer while the ground floor holds the bedrooms and other private zones. A perfect synergy between creativity and contemporary panache! [Photography: Andrin Winteler | bürobuerau]
RELATED: Single-Family California Residence Reinterprets the Classic Pitched Roof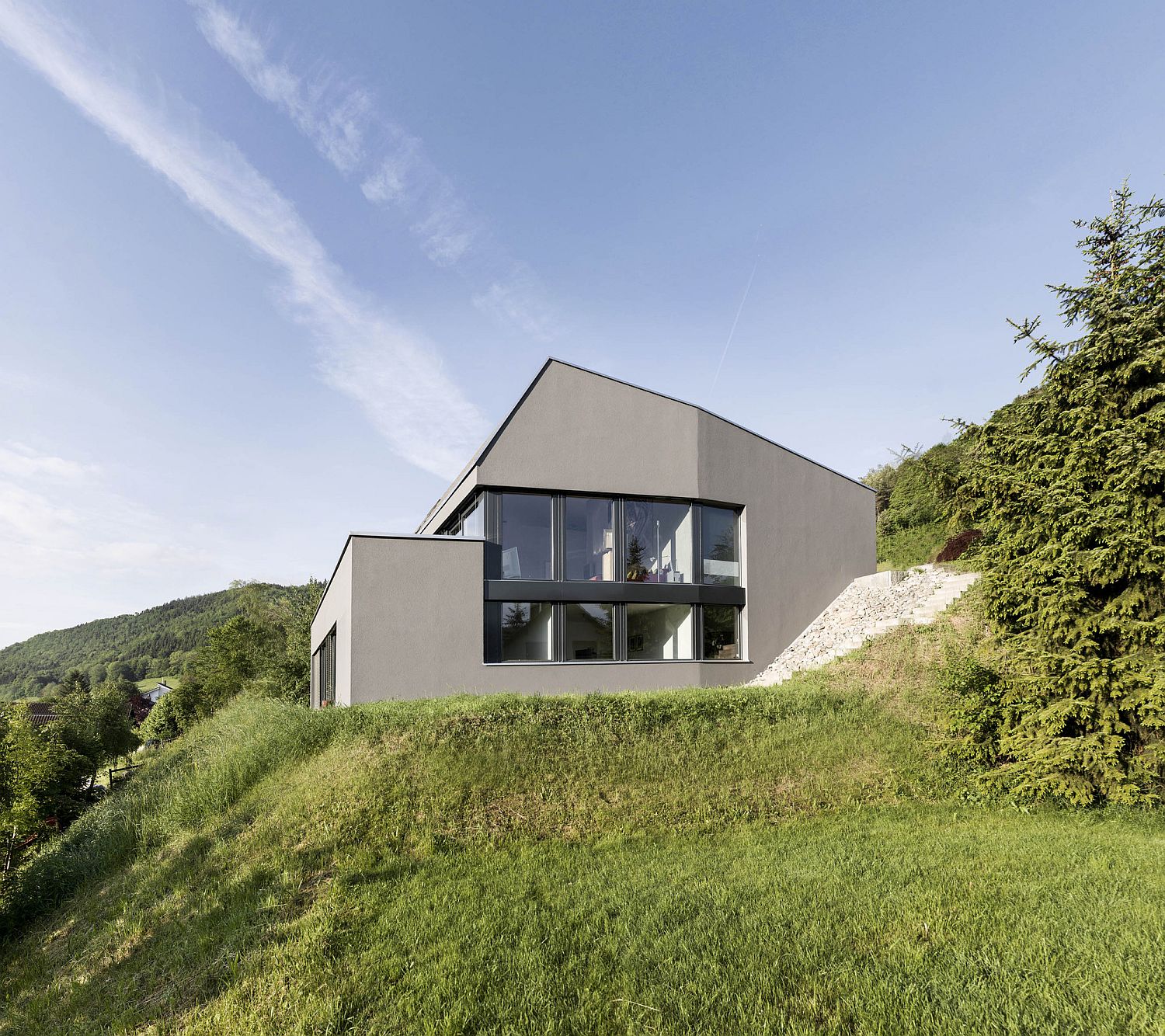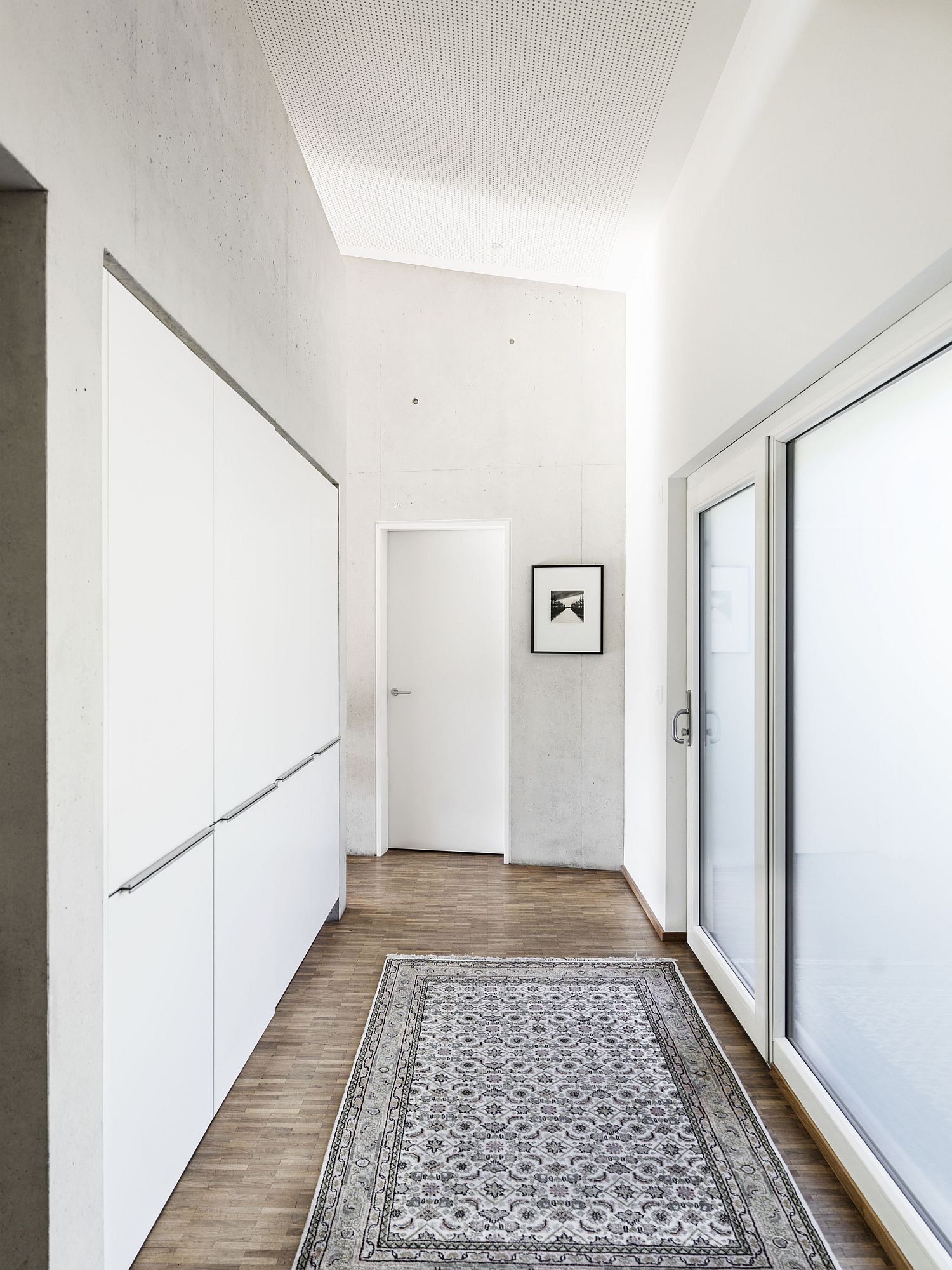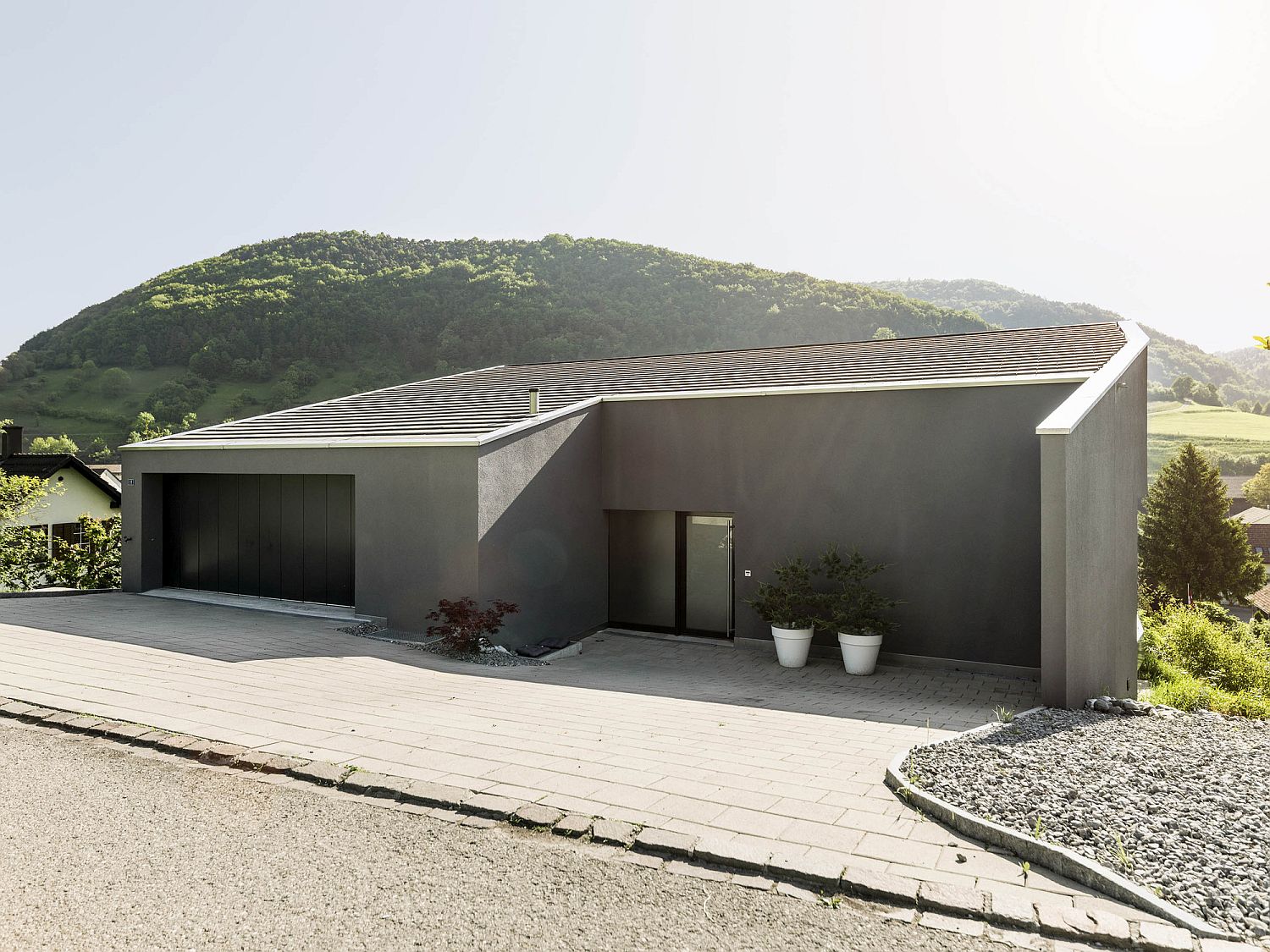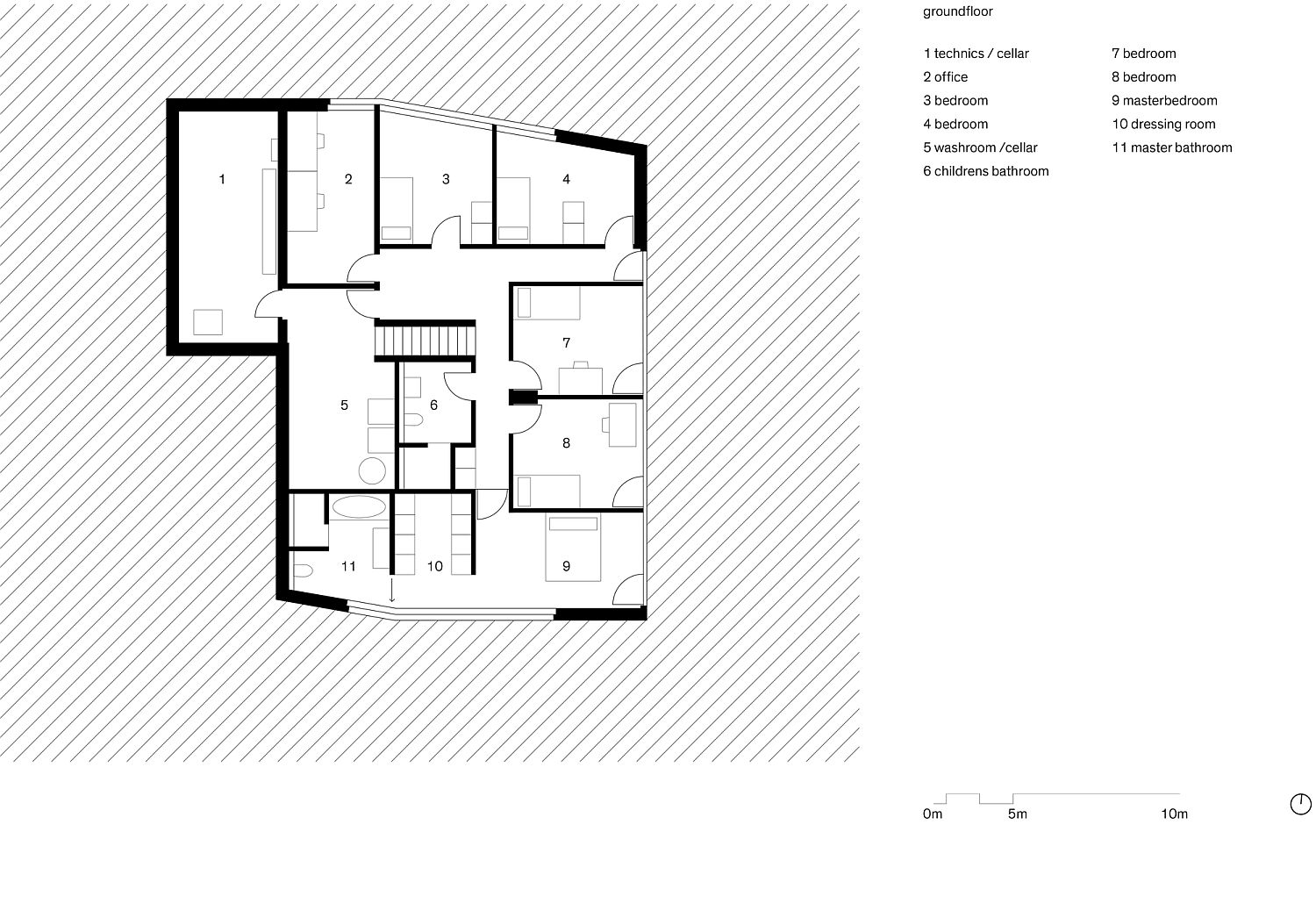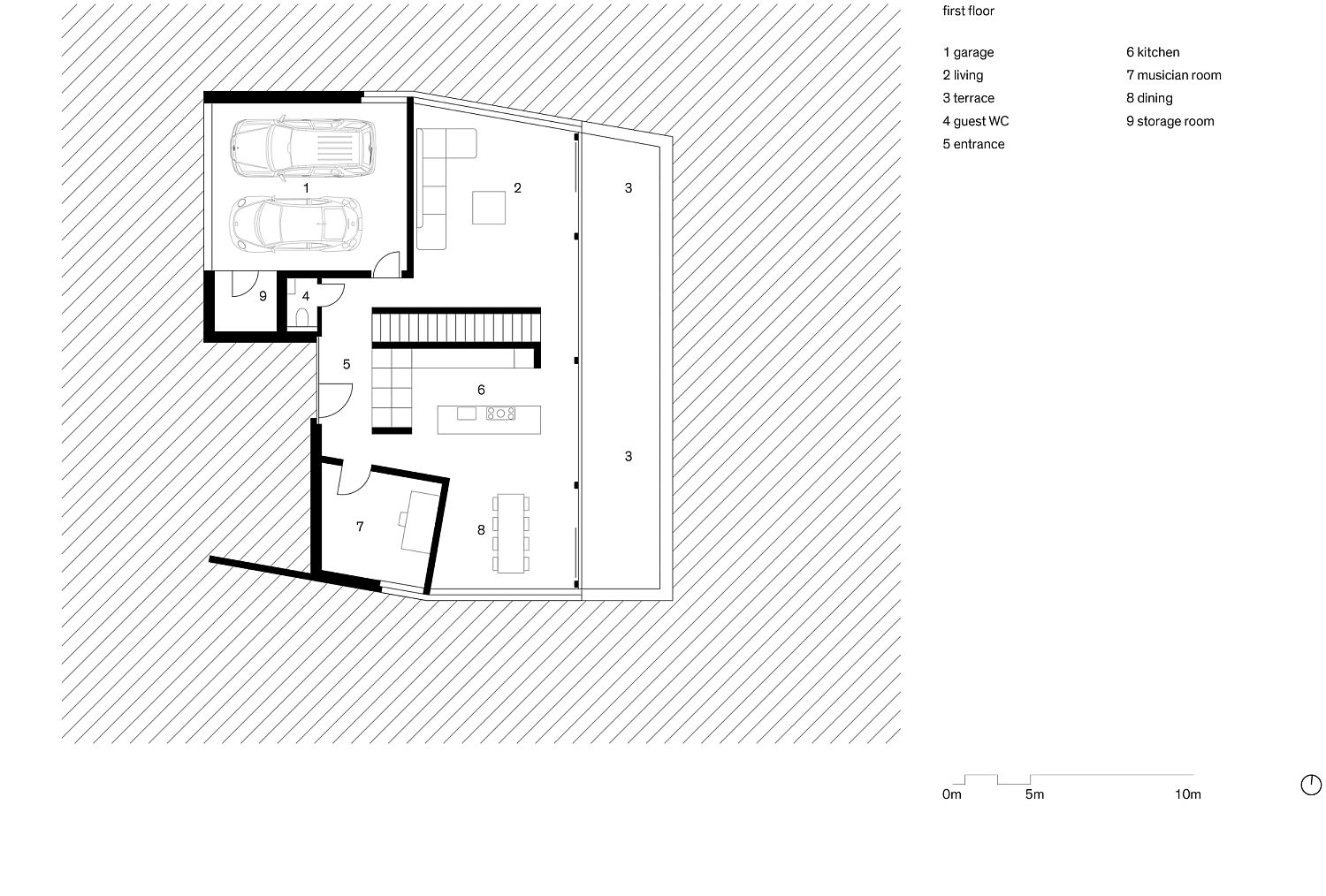 You're reading Swiss Delight: Modern Single Family House in Concrete and Wood, originally posted on Decoist. If you enjoyed this post, be sure to follow Decoist on Twitter, Facebook and Pinterest.