Defined by the steep change in gradient of the lot it sits on and the amazing ocean views on offer of the harbor and beyond, the Sunset House adapts to the landscape around it. This luxurious and minimal residence in West Vancouver was designed by Mcleod Bovell to combine captivating views with a sense of calm and comfort. It is the sparkling plunge pool along with the suspended wooden deck and the rear garden that steal the spotlight at this Canadian home. But there is much more on offer than Oceanside vistas as the interior perfectly complements the unassuming contemporary façade.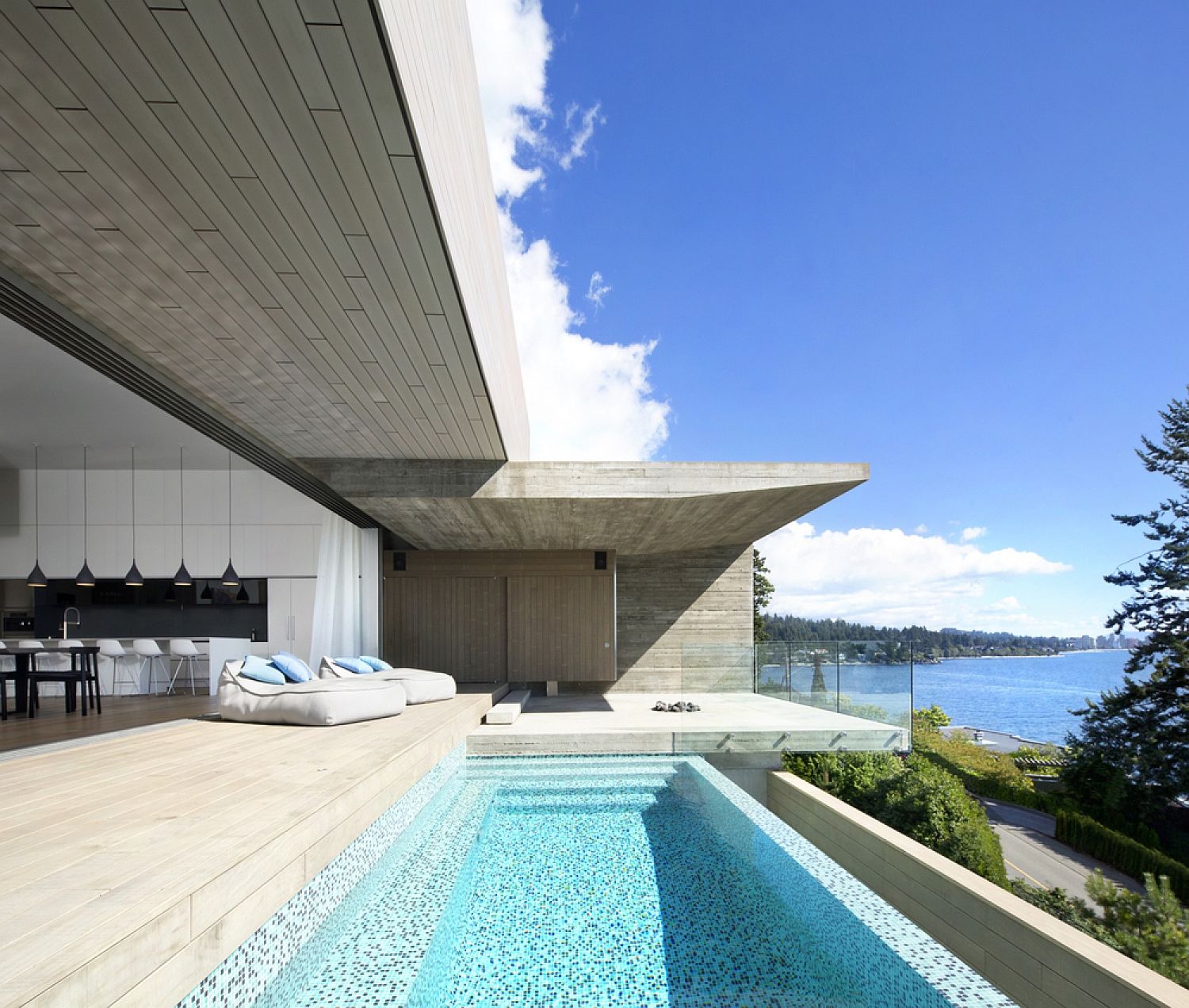 A carefully planned entryway leading to the living area relies on a series of half-story stairways that break up the steep gradient and create a more fluid transition. This also creates several different levels for the various volumes of the home, utilizing the available space to hilt. Step into the living area and one instantly notices that the focus is firmly of the captivating view outside! Despite the use of contrasting materials like concrete, wood and leather, the overall color palette is muted and inconspicuous.
RELATED: Stunning Ocean Views And An Open Interior Define The Redcliffs House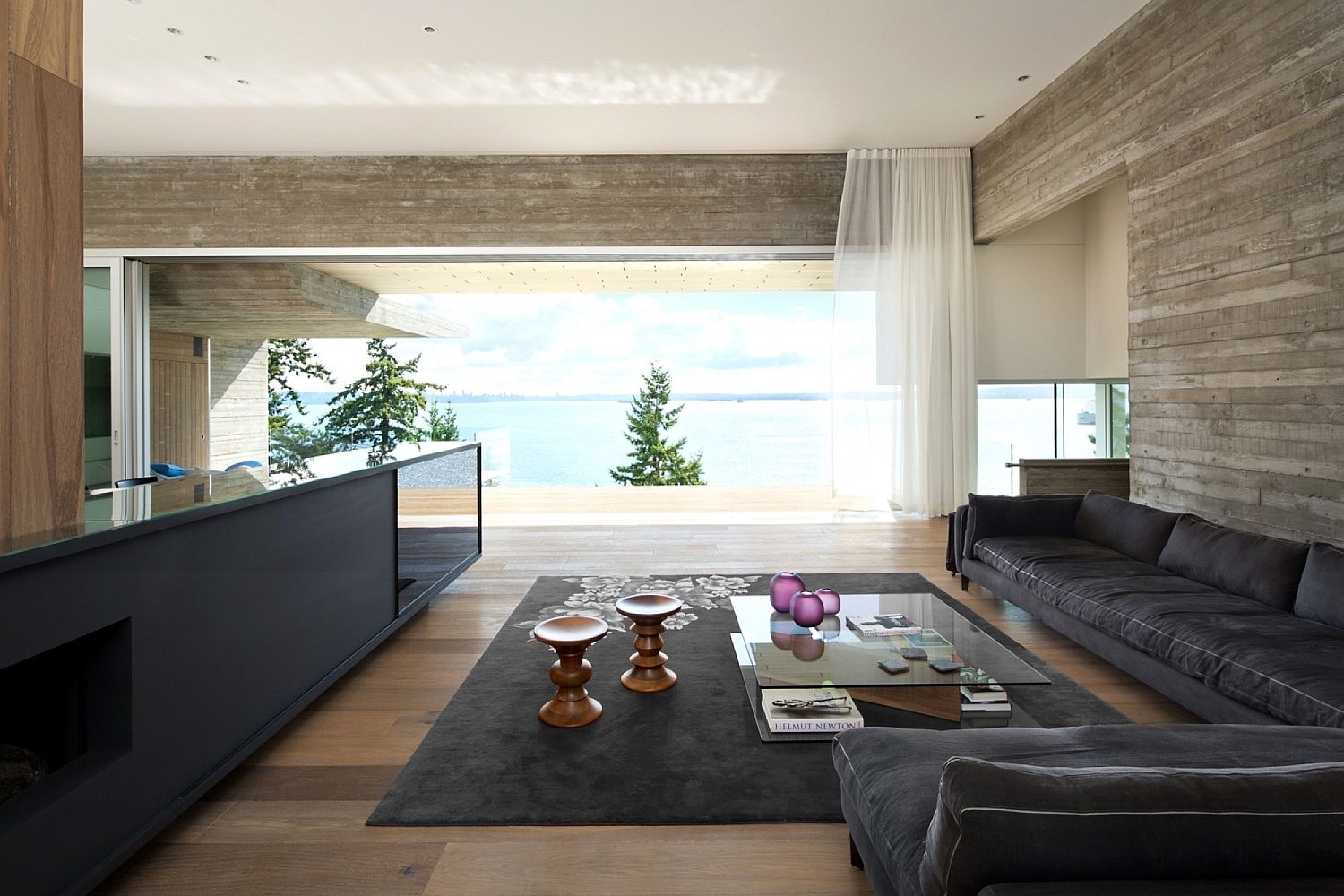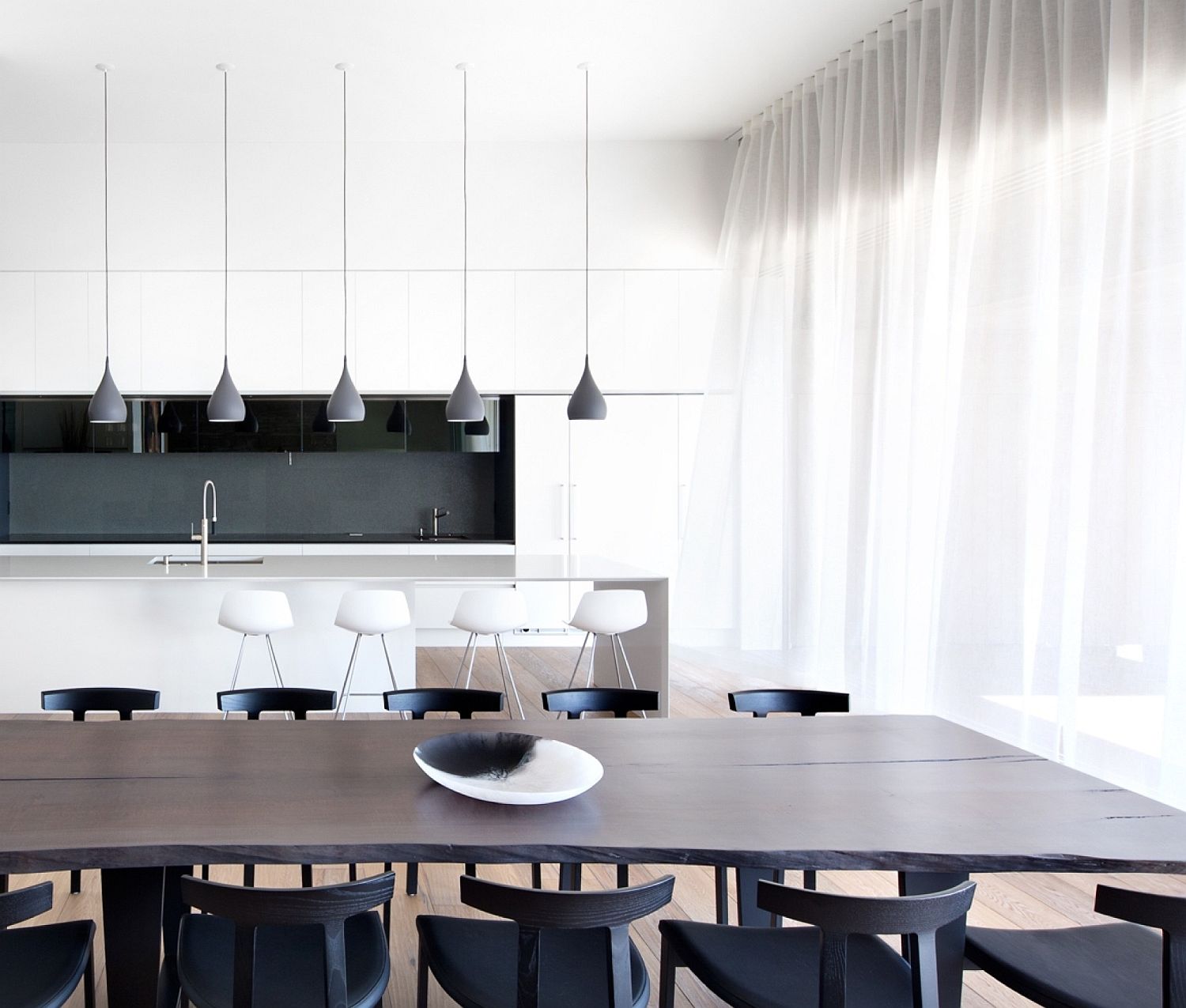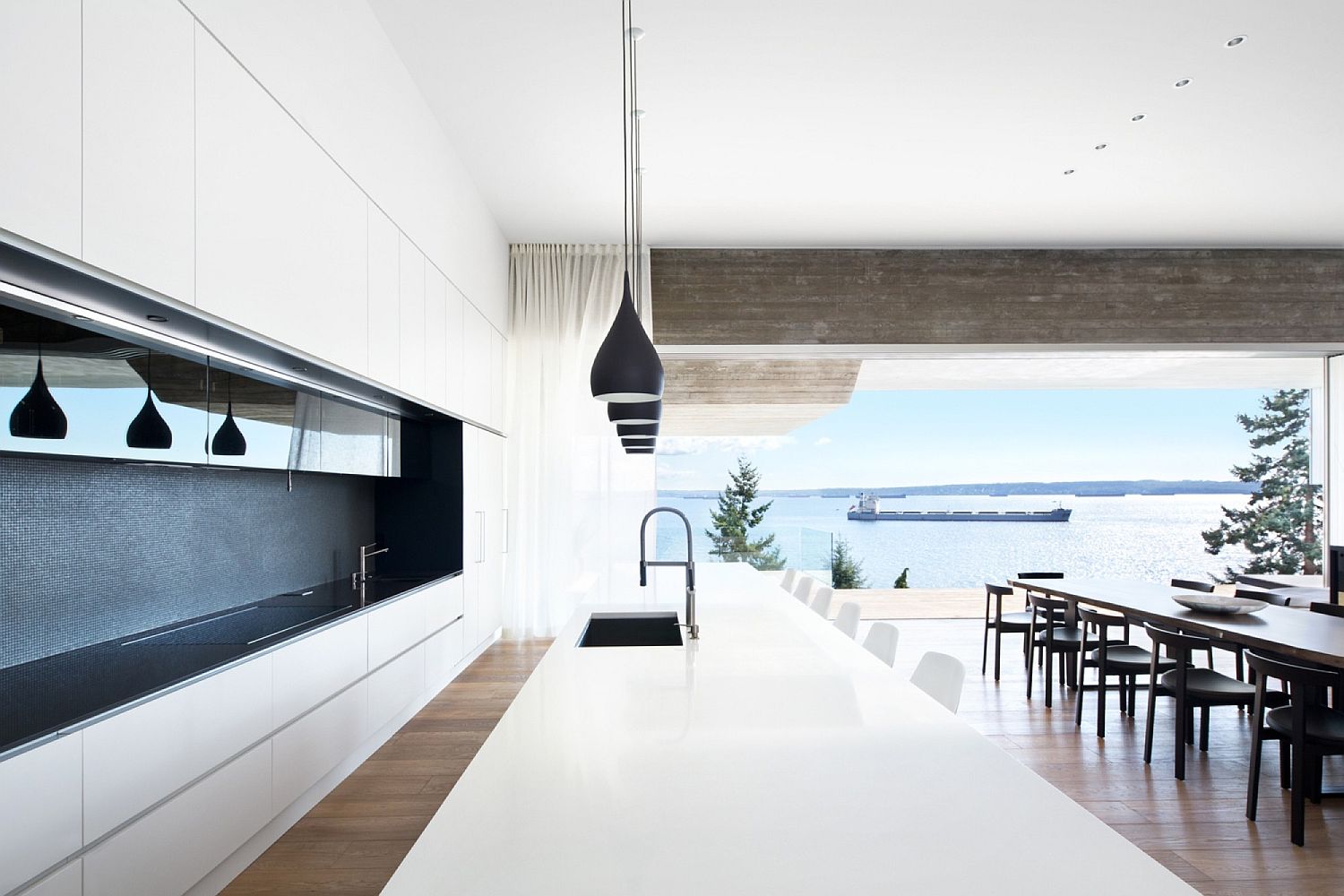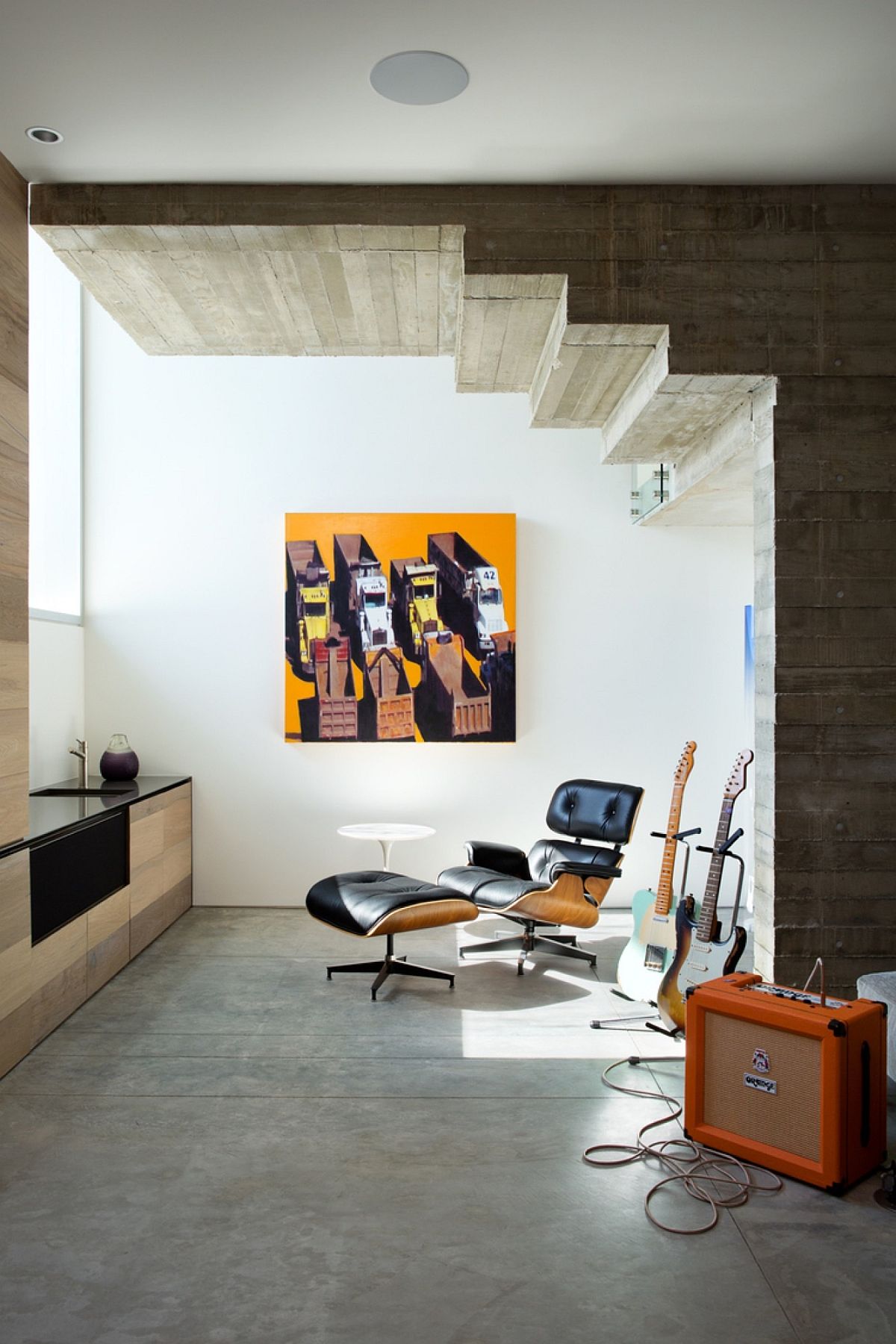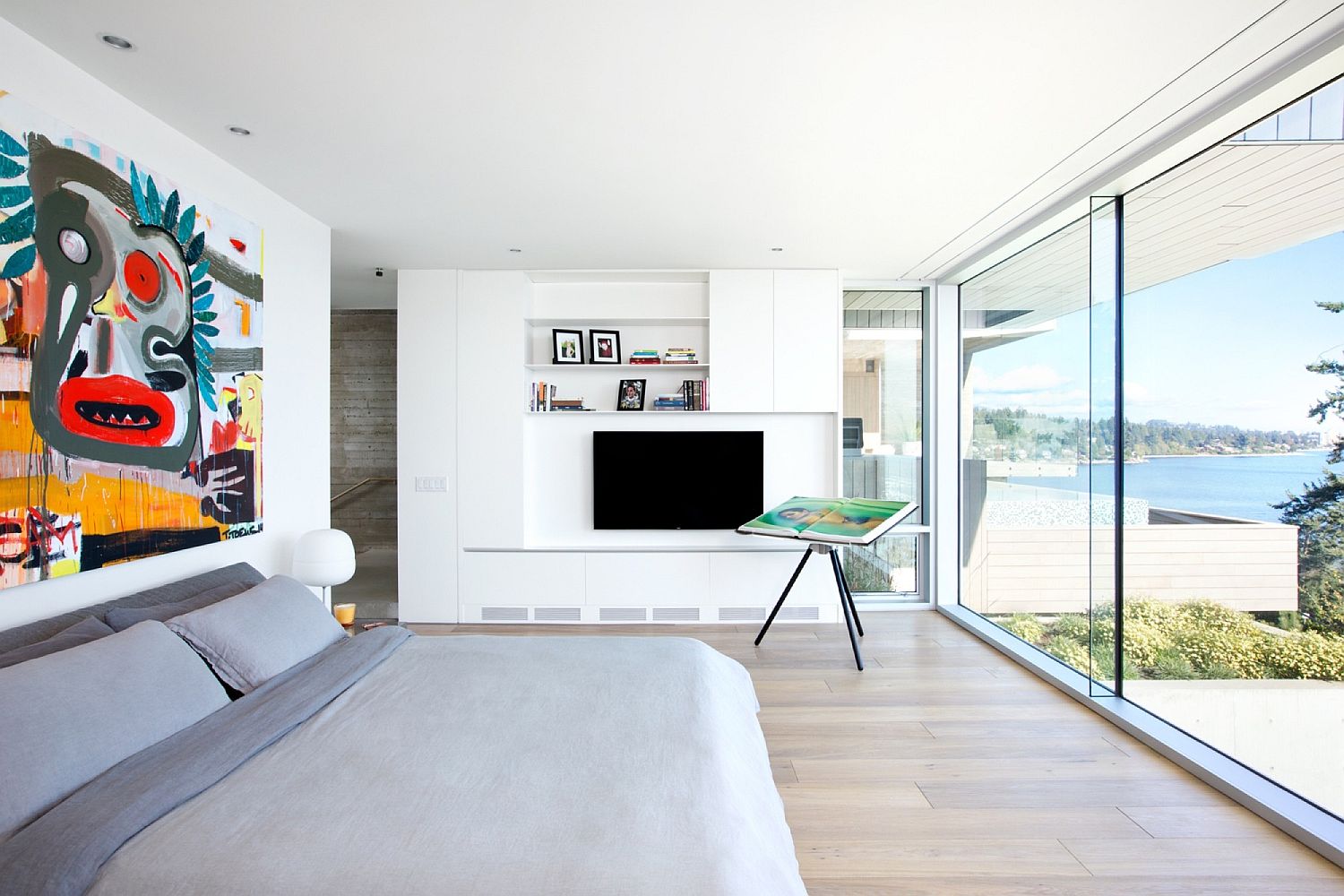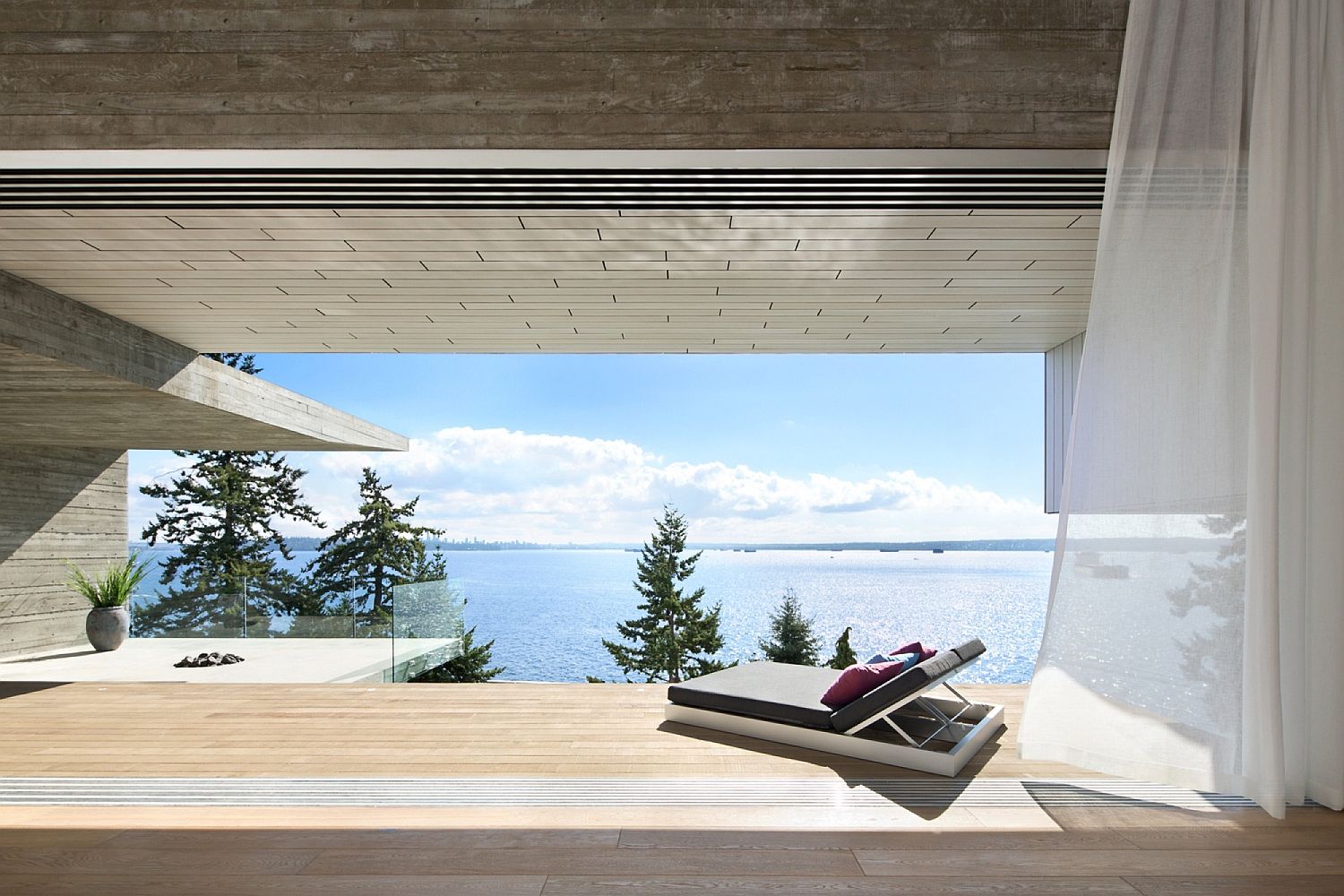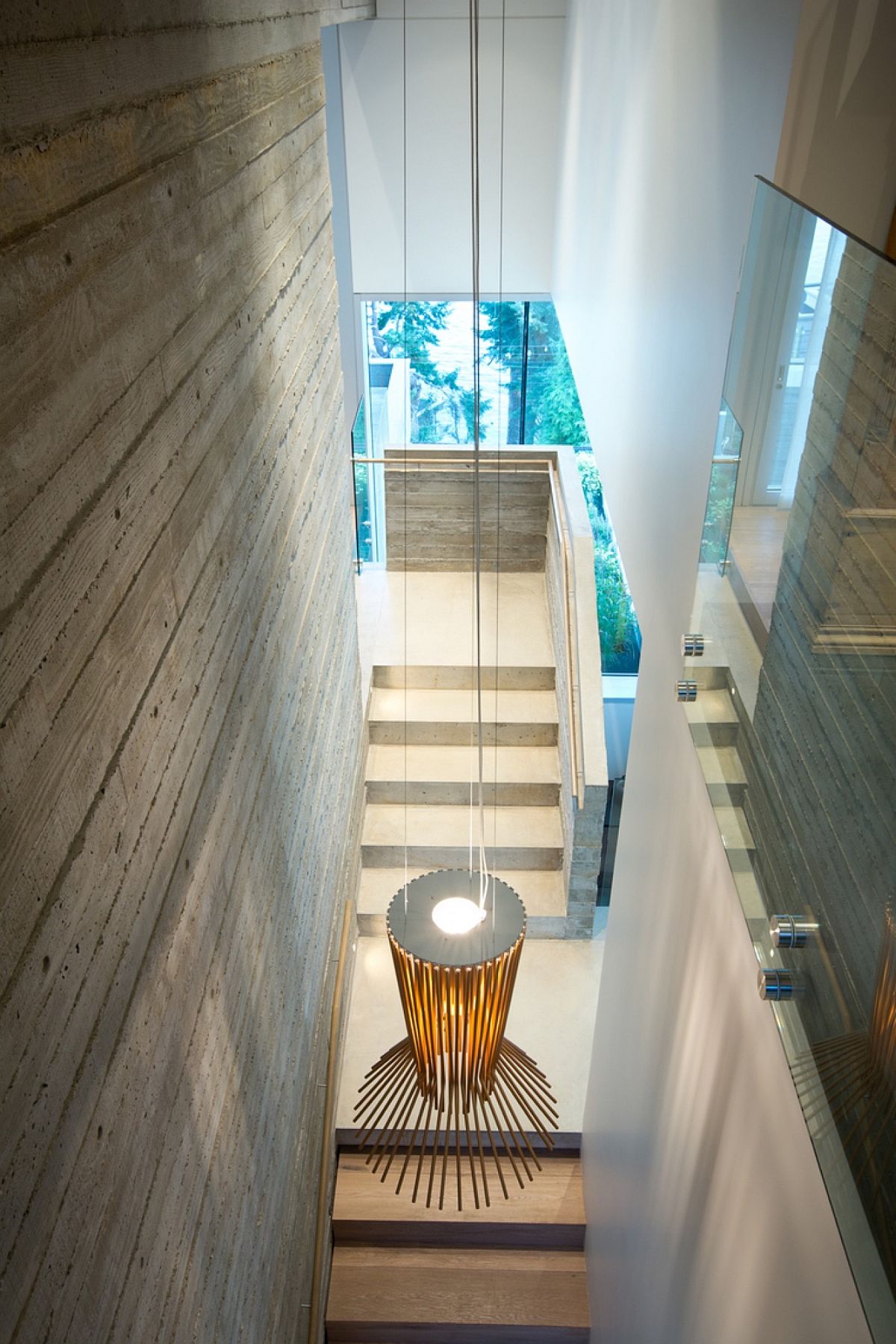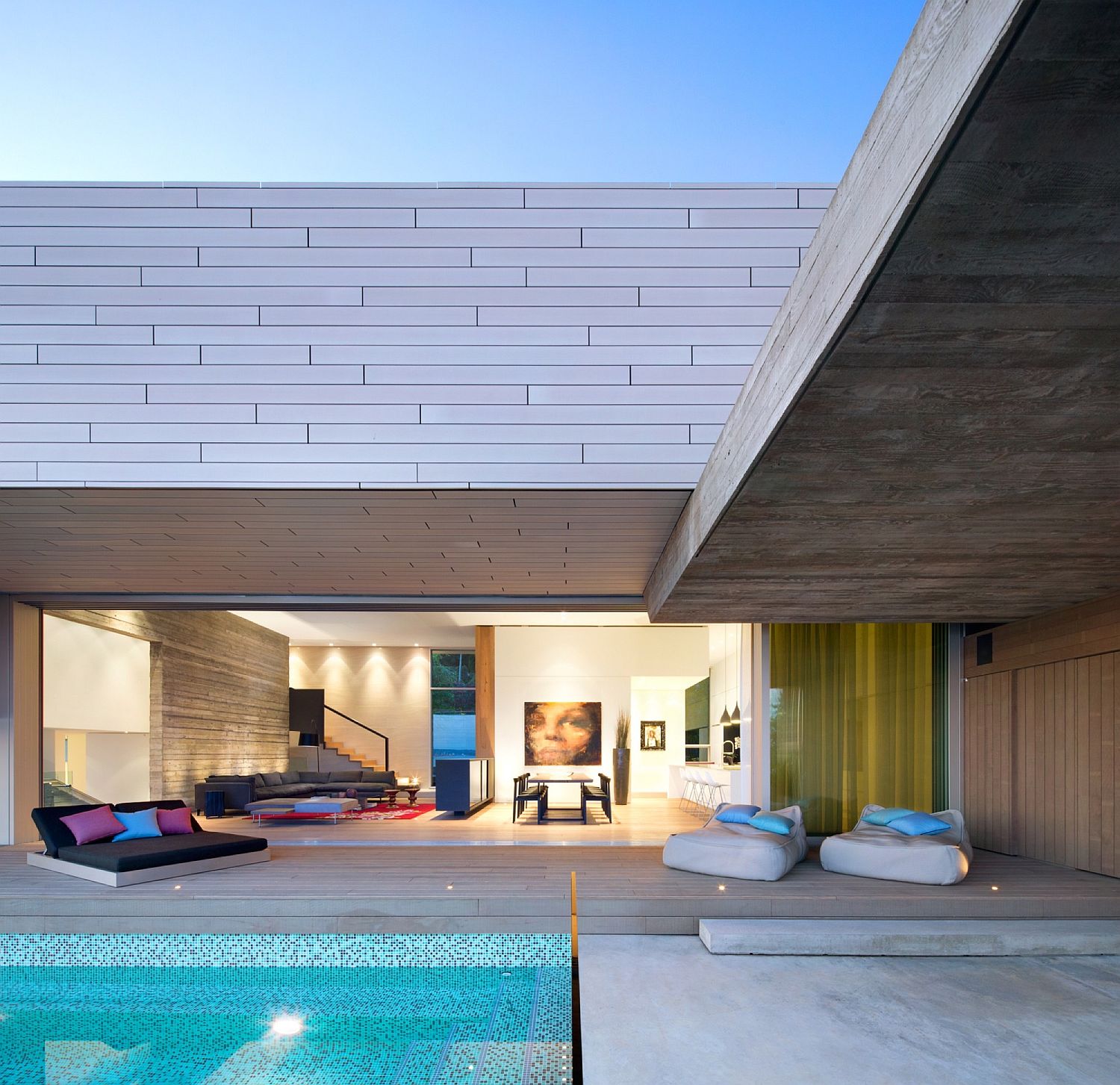 With a polished kitchen in white and a dining area that anchors the breezy space with shades of gray and black, the living area flows effortlessly into the large wooden deck outside. Bold wall art ushers in points of brightness and color even as life at the Sunset House feels more like an outdoor staycation than an indoor experience! [Photography: Ema Peter]
RELATED: Luxurious Queensland Beach Residence Offers Dramatic Ocean Views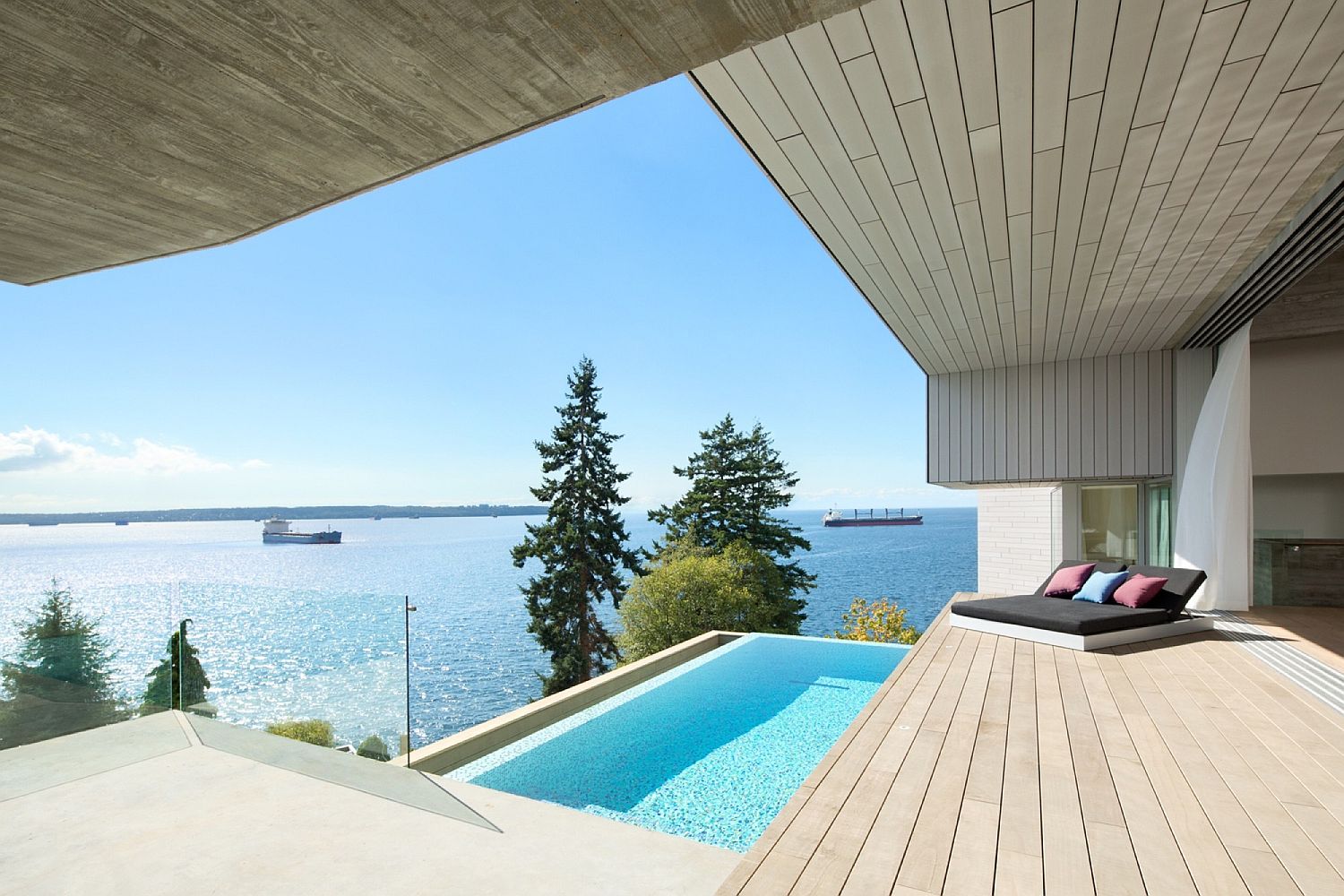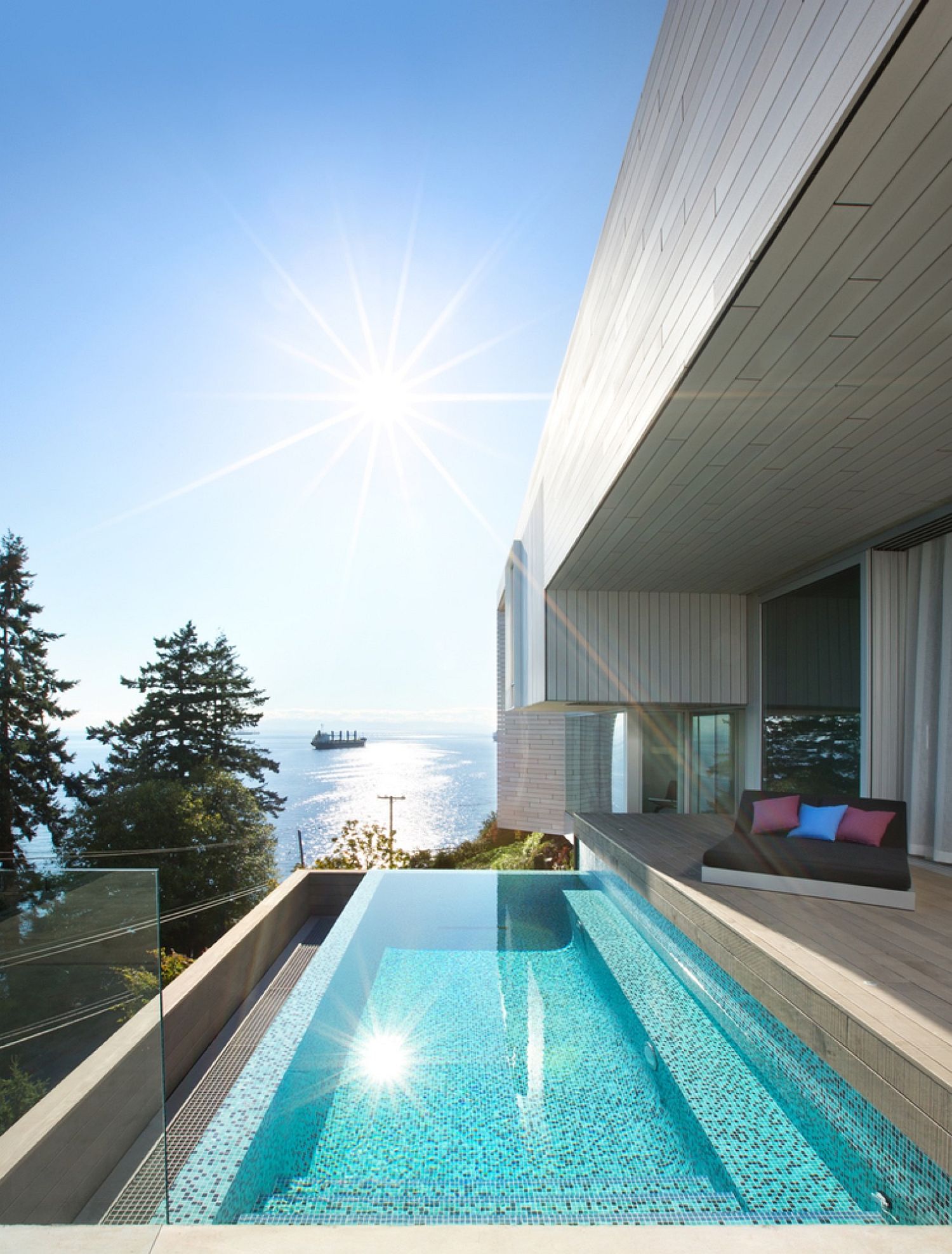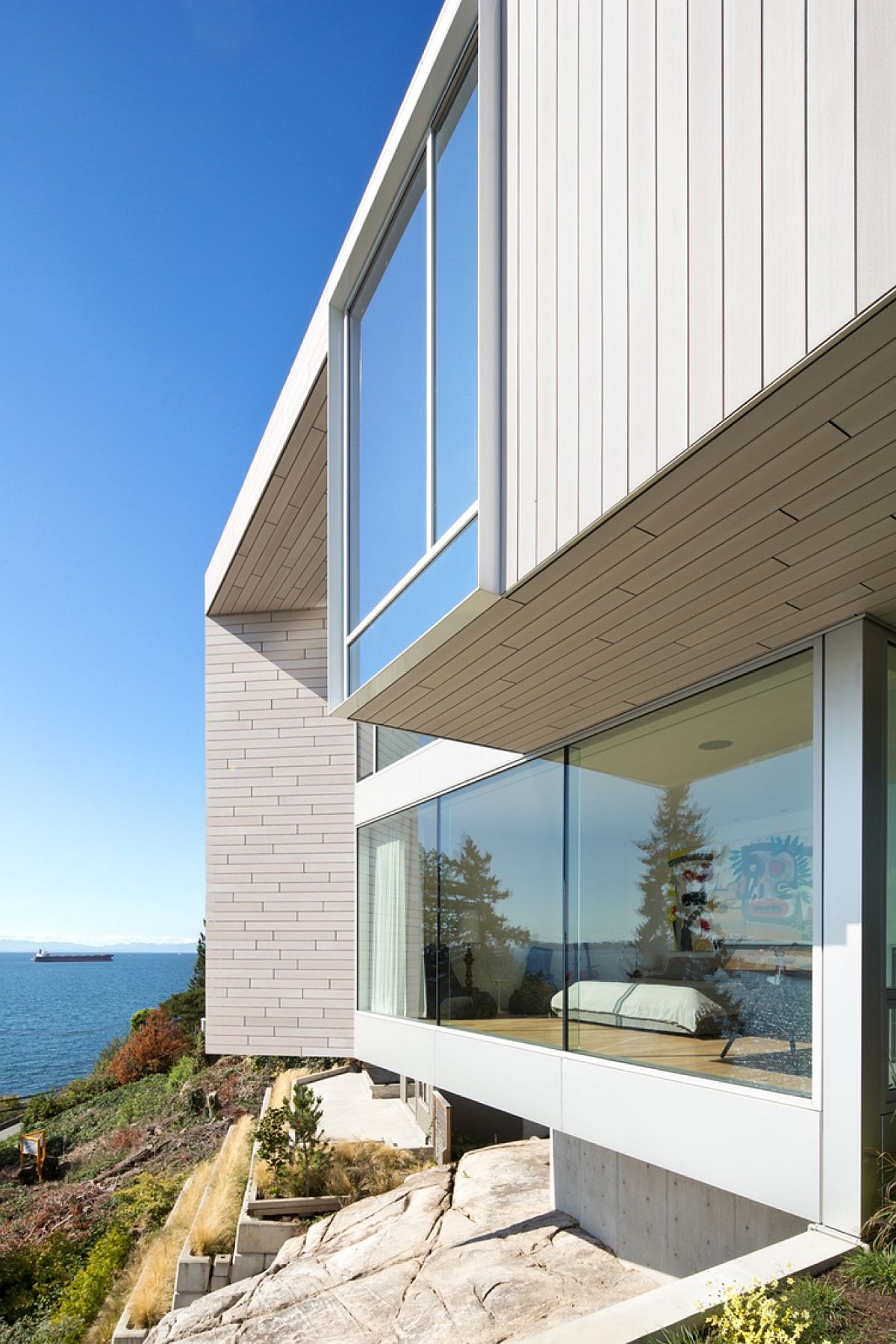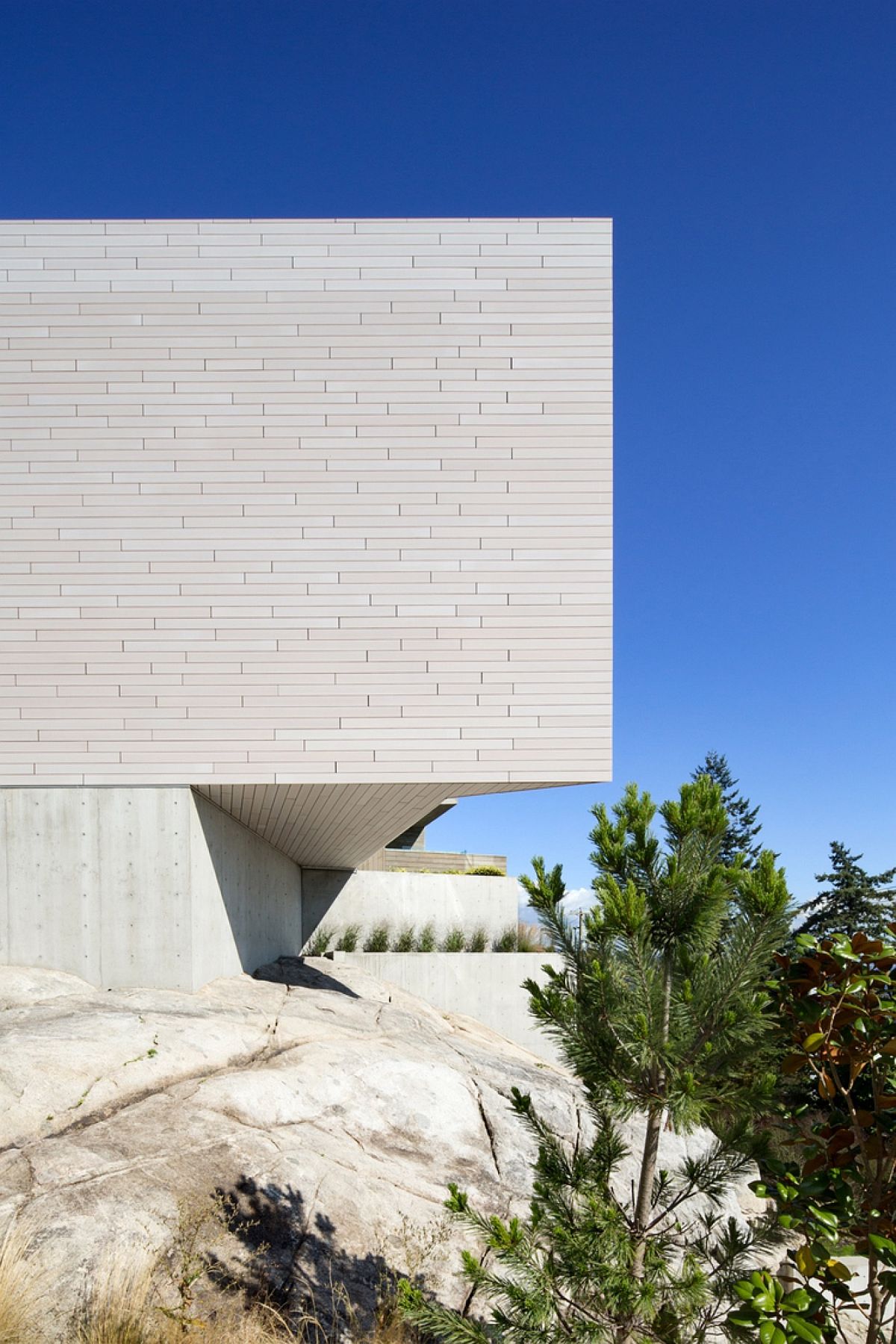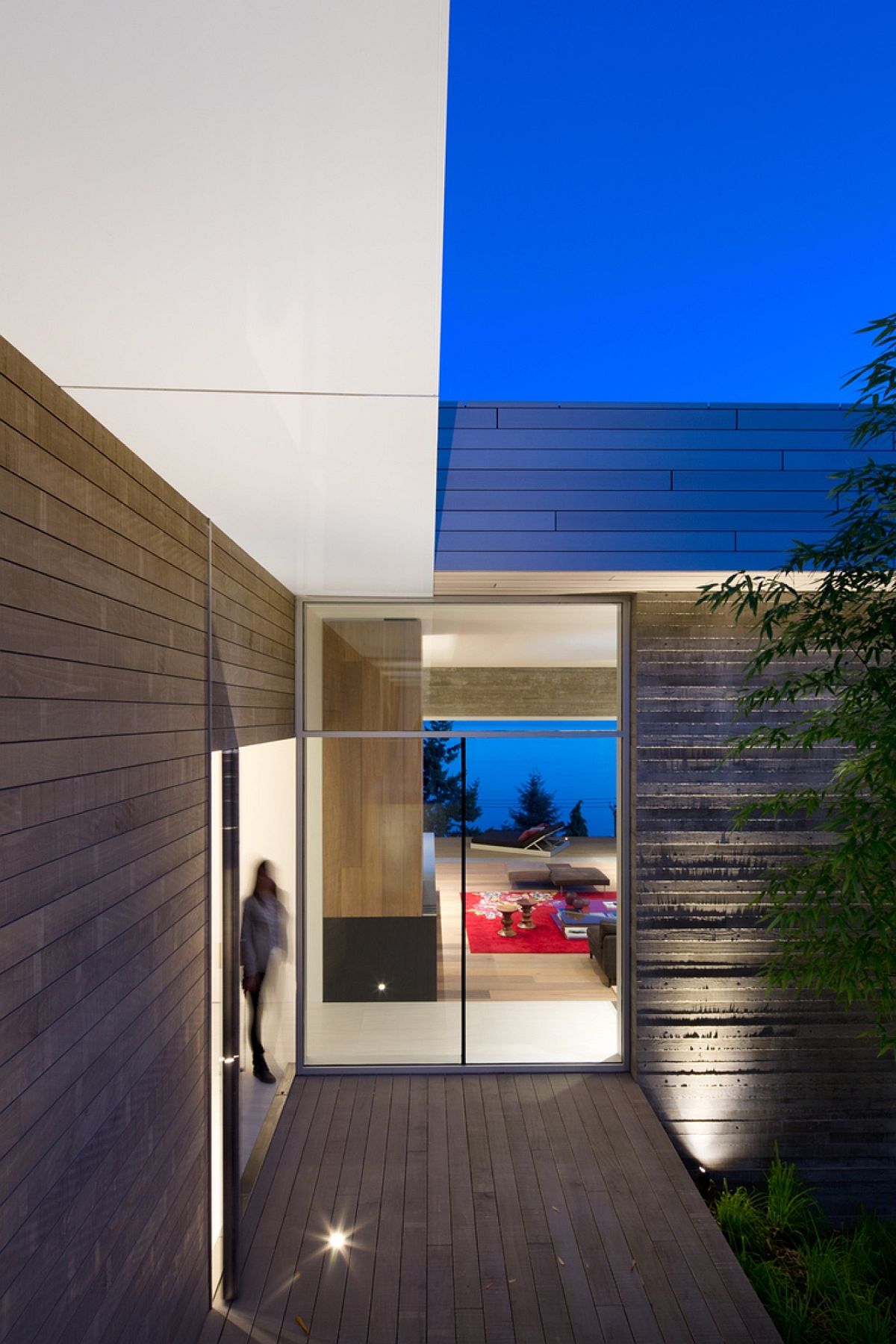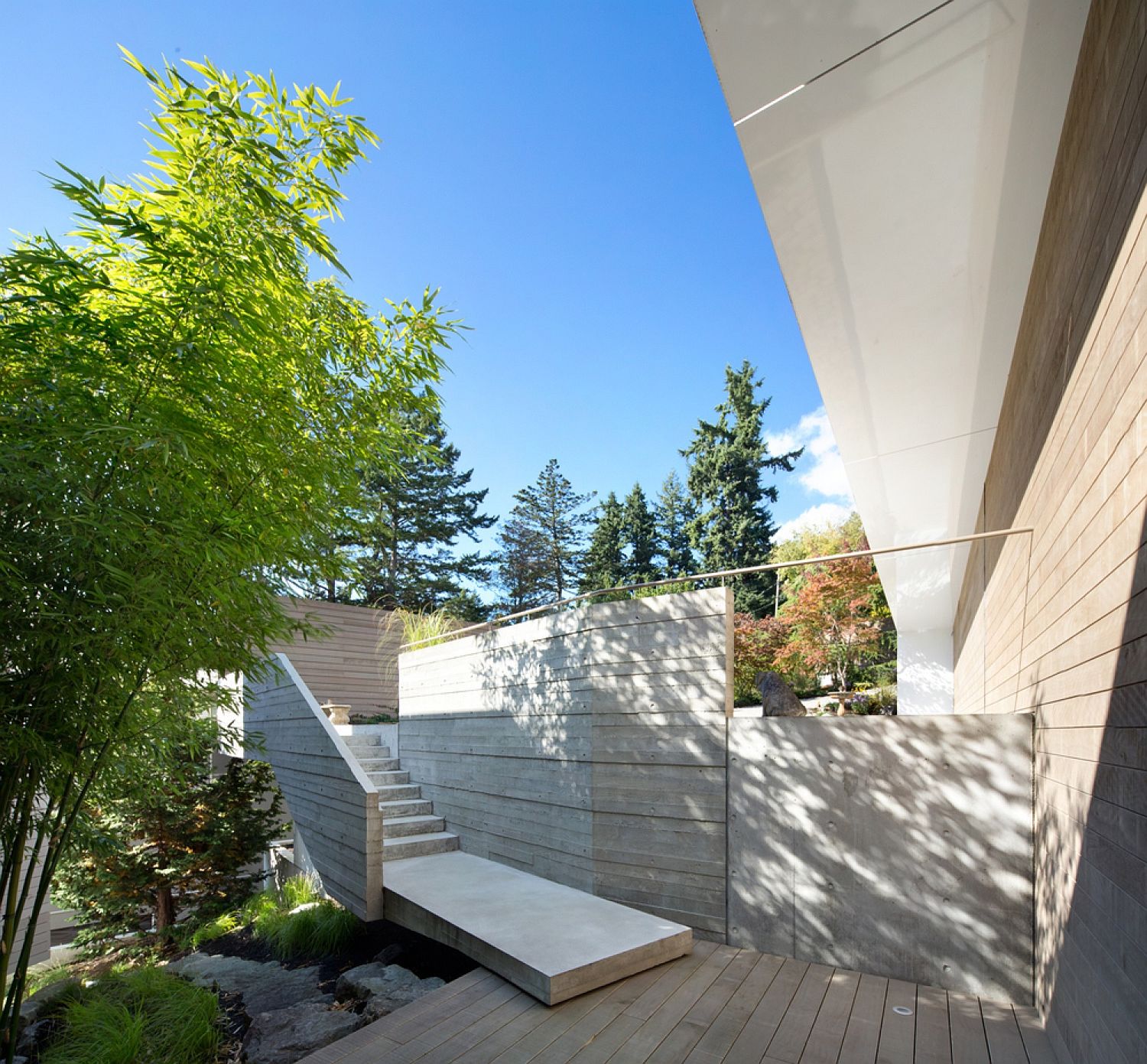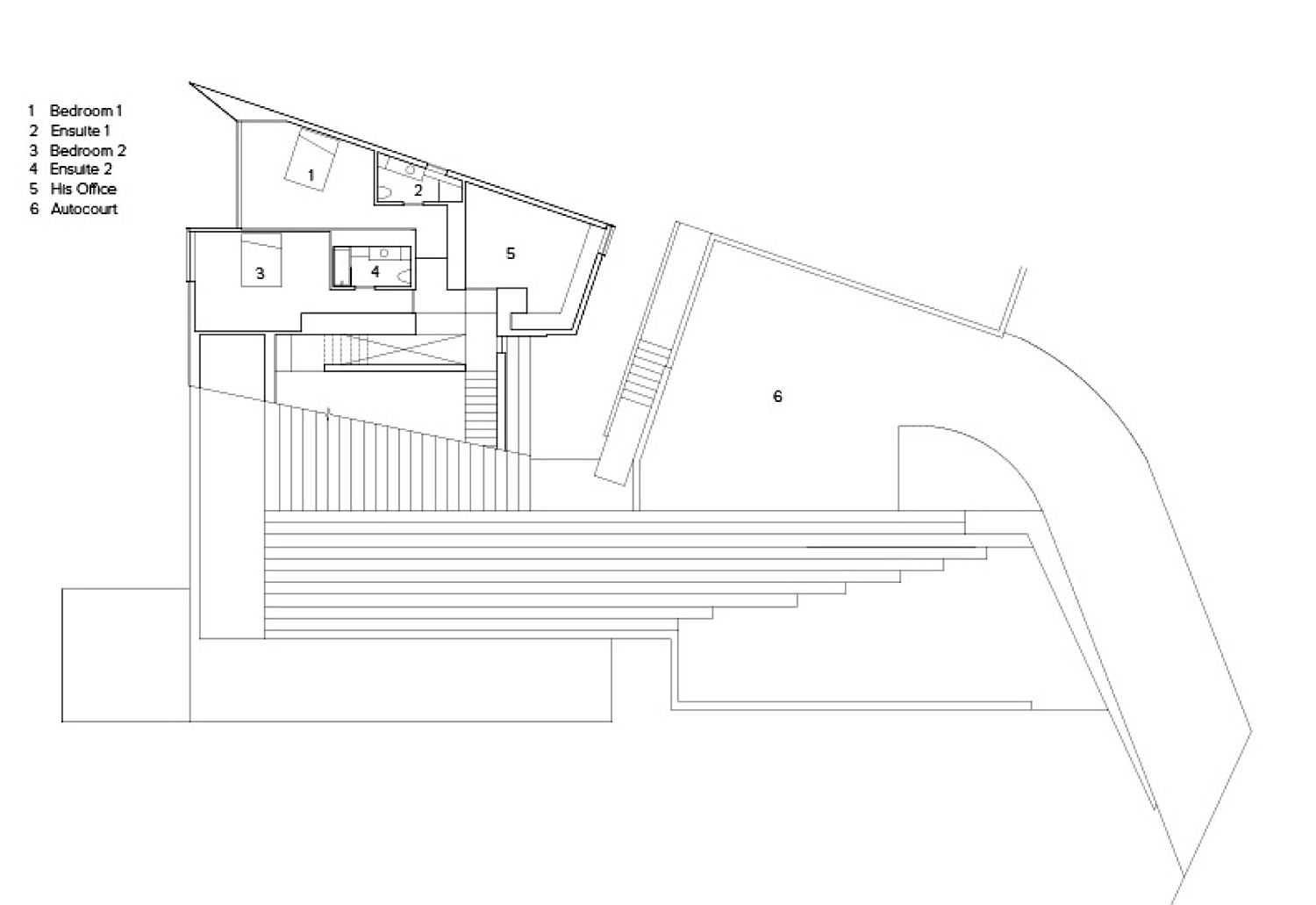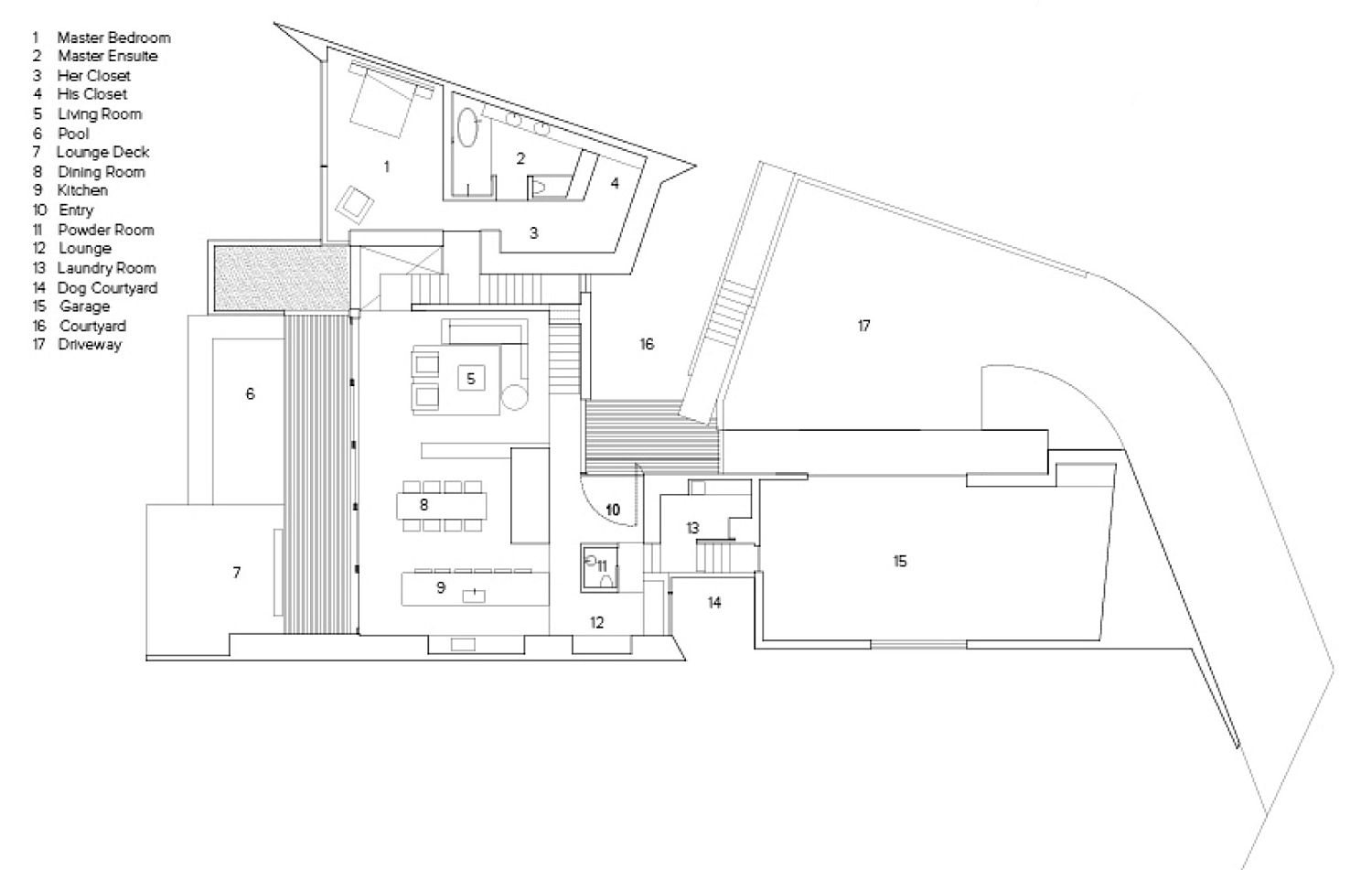 You're reading Sunset House: Exhilarating Ocean Views Laced with Luxurious Minimalism, originally posted on Decoist. If you enjoyed this post, be sure to follow Decoist on Twitter, Facebook and Pinterest.