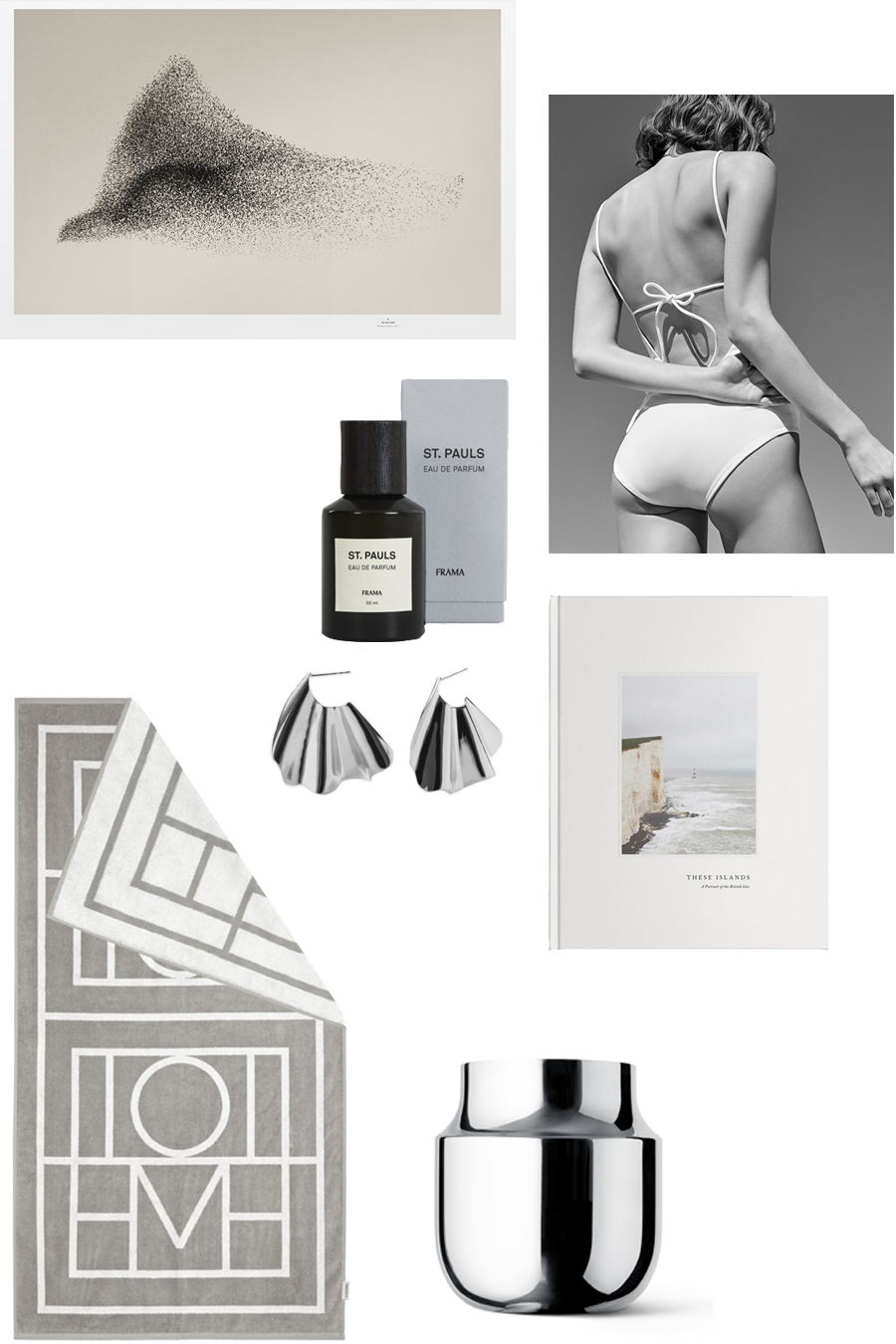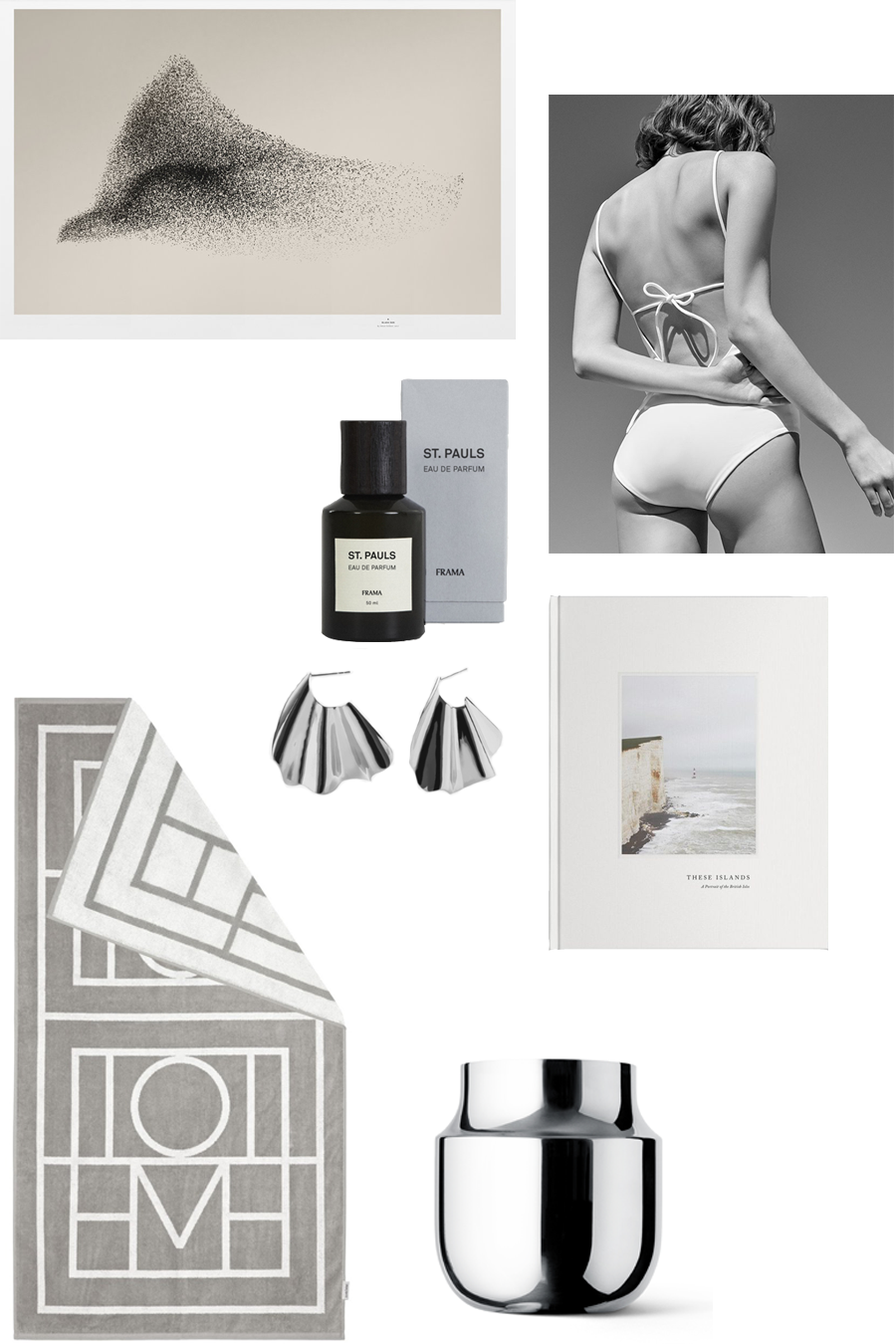 Light breeze, salty sea, long summer nights and soon vacation.. Summer is not the season where most people buy a lot of new stuff for their homes, but some small updates both for myself and for my home is on my wishlist regardless.
1. Plethora Magazine issue #6 Anima Mundi, with this beautiful drawing by Søren Solkær of starling murmurations called Black sun. Plethora Magazine is an independent, biannual publication founded in Copenhagen which challenges the bounds of the conventional magazine format — conceptually as well as physically (70x50cm). Not yet to be purchased in Norway, but I really wish to have this fine art print on my wall so I guess I´ll have to visit Cph very soon again.
2. Swimsuit, COS with tied back. Perfect directly from the beach paired with a loose shorts or a skirt. 3. St.Pauls perfume from Frama is handcrafted in Denmark, with notes of Sandalwood, Cedarwood and Lemongrass, this earthy and deep formulation maintains a distinctive freshness, firmly linking it to the Frama universe, where past and present seamlessly intertwine. If you like the other scents from the Frama Apothecary collection you will love this. I do.
4. Scallop earrings from Maanesten, the perfect silver earrings for summer with swept-back hair. Also available in gold plated finish. 5. These Islands, Cereal. The book takes the reader on a journey across the landscape, both natural and urban, that forms the British Isles, through powerful imagery, prose and poetry. And as usual, everything from Cereal is so aesthetic, so dreamy, so beautiful. Have a look at the short film showcasing the landscape of the British Isles, created as a visual complement to These Islands. I want to go. Now. 6. Biarritz beach towel from Toteme. Super stylish. 7. Tactile vase from Menu, designed by GamFratesi and perfect for my handpicked bouquet of summer flowers.
Elisabeth
Innlegget SUMMER WISHLIST dukket først opp på ELISABETH HEIER.