California's Wine Country is about enjoying life at a relaxed pace as you take in the wonderful natural greenery and the sights, sounds and intoxicating delights of this landscape. Part of this beautiful countryside is the Sonoma Residence – an elegant and laidback family getaway that is design to offers a seamless indoor-outdoor summer living experience. Designed by Turnbull Griffin Haesloop Architects and located in the Sonoma County, the luxurious residence is nestled on a lot that overlooks magnificent oaks, green meadows and also holds a natural spring that flows into a beautiful pond. This is paradise, wine country style!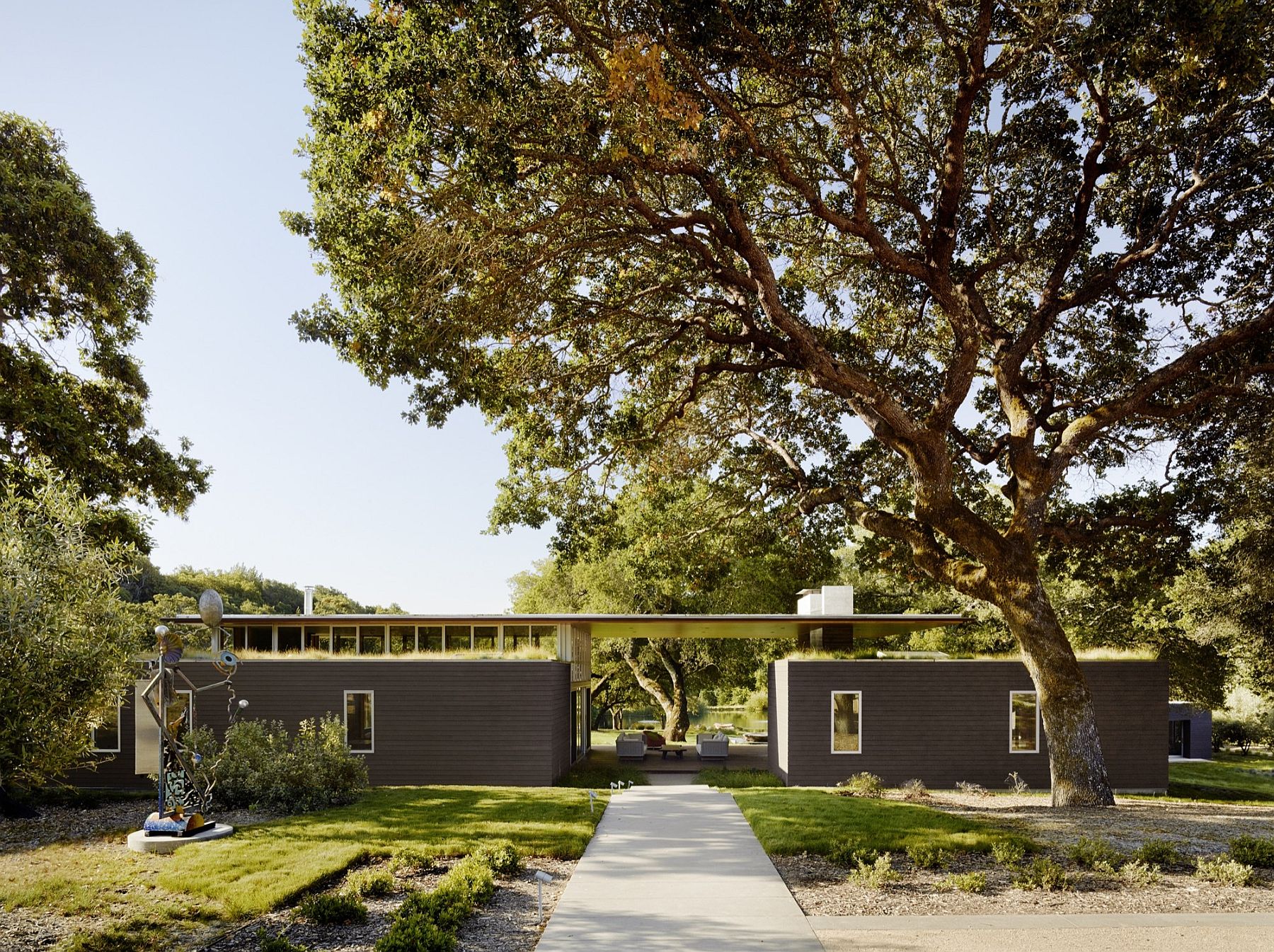 With absolutely no shortage of space, the entire escape has been divided into three individual structures with the main residence containing the living area, kitchen, dining space and bedrooms. An 1140 square foot carport with storage spaces, vegetable garden and other basic facilities sits next to the main house while an additional guest wing is located next to the pool area and the pool house. The open living space of the main building flows into the large deck outside and overlooks the lovely natural pond that sits a stone's throw away. Even the carport and the guest house enjoy unabated views of the scenery outside as sliding glass doors blur the traditional boundaries.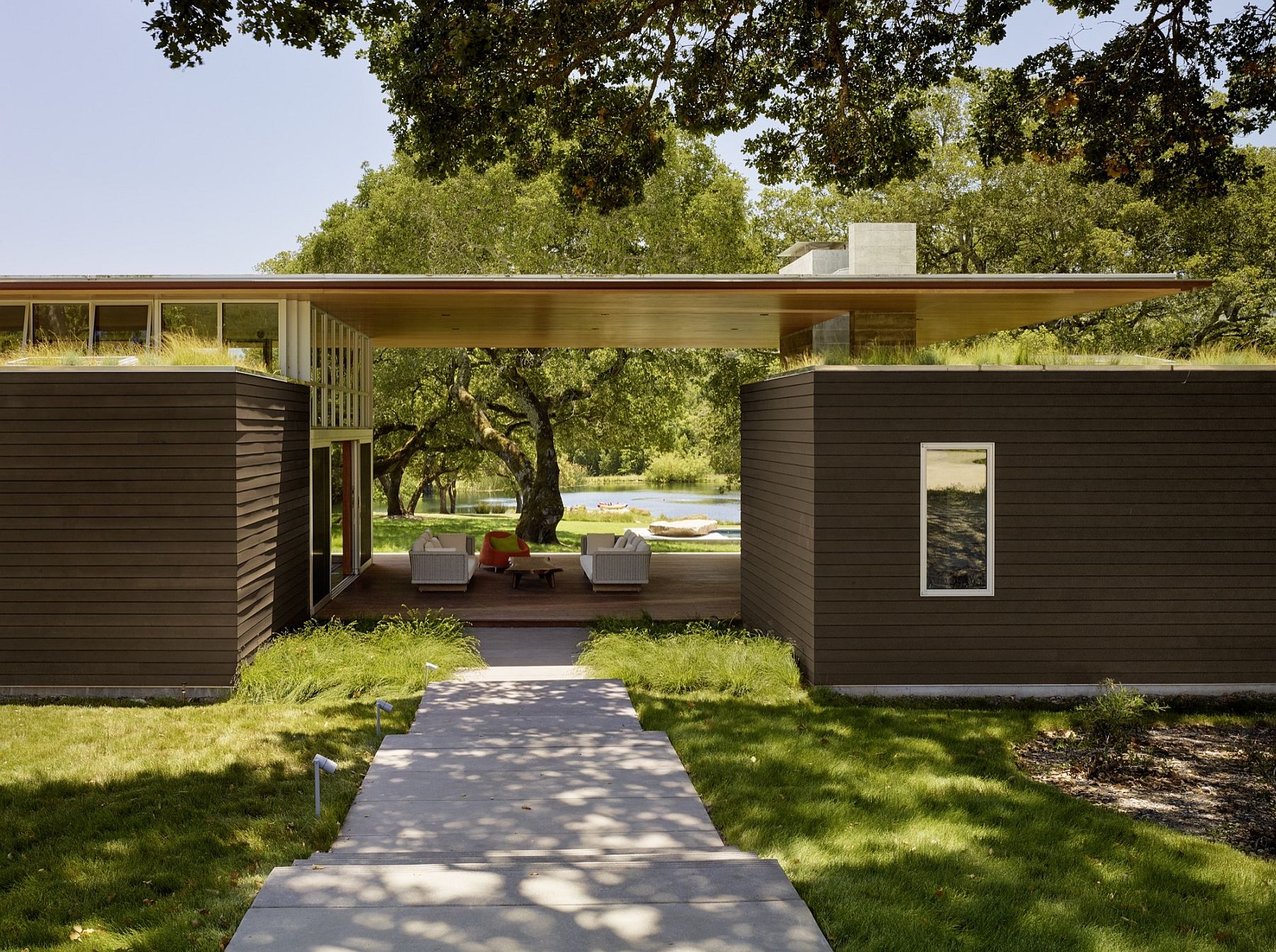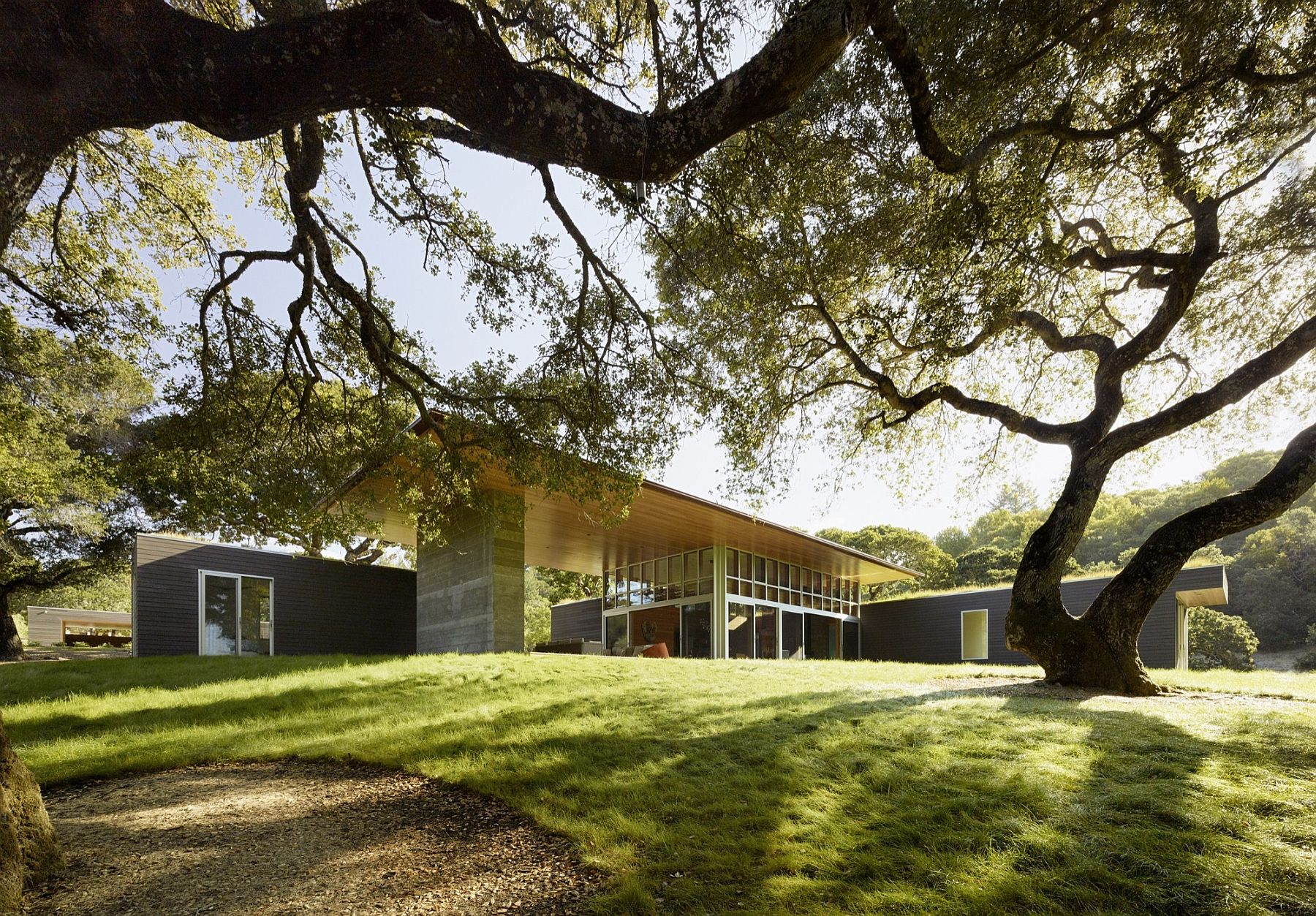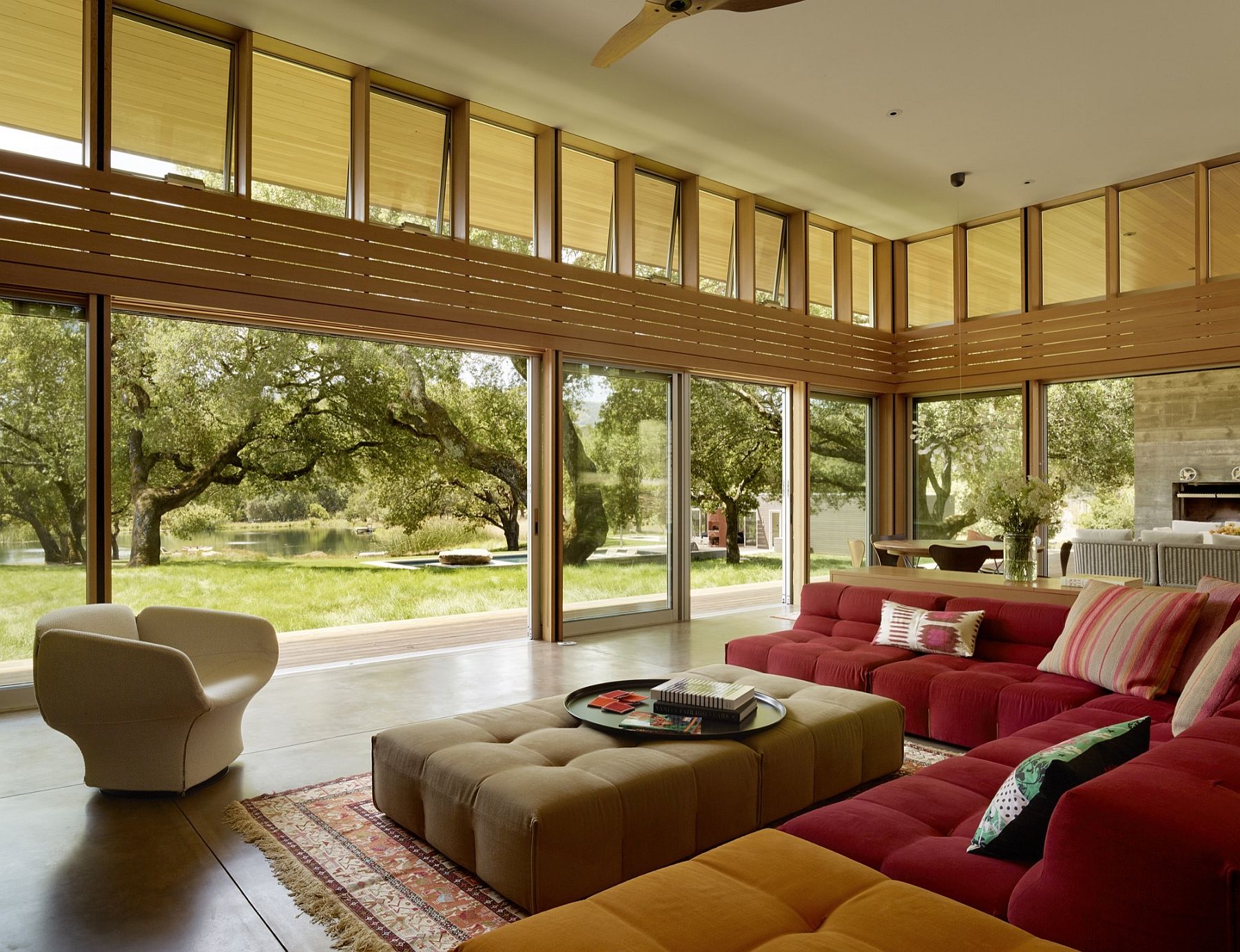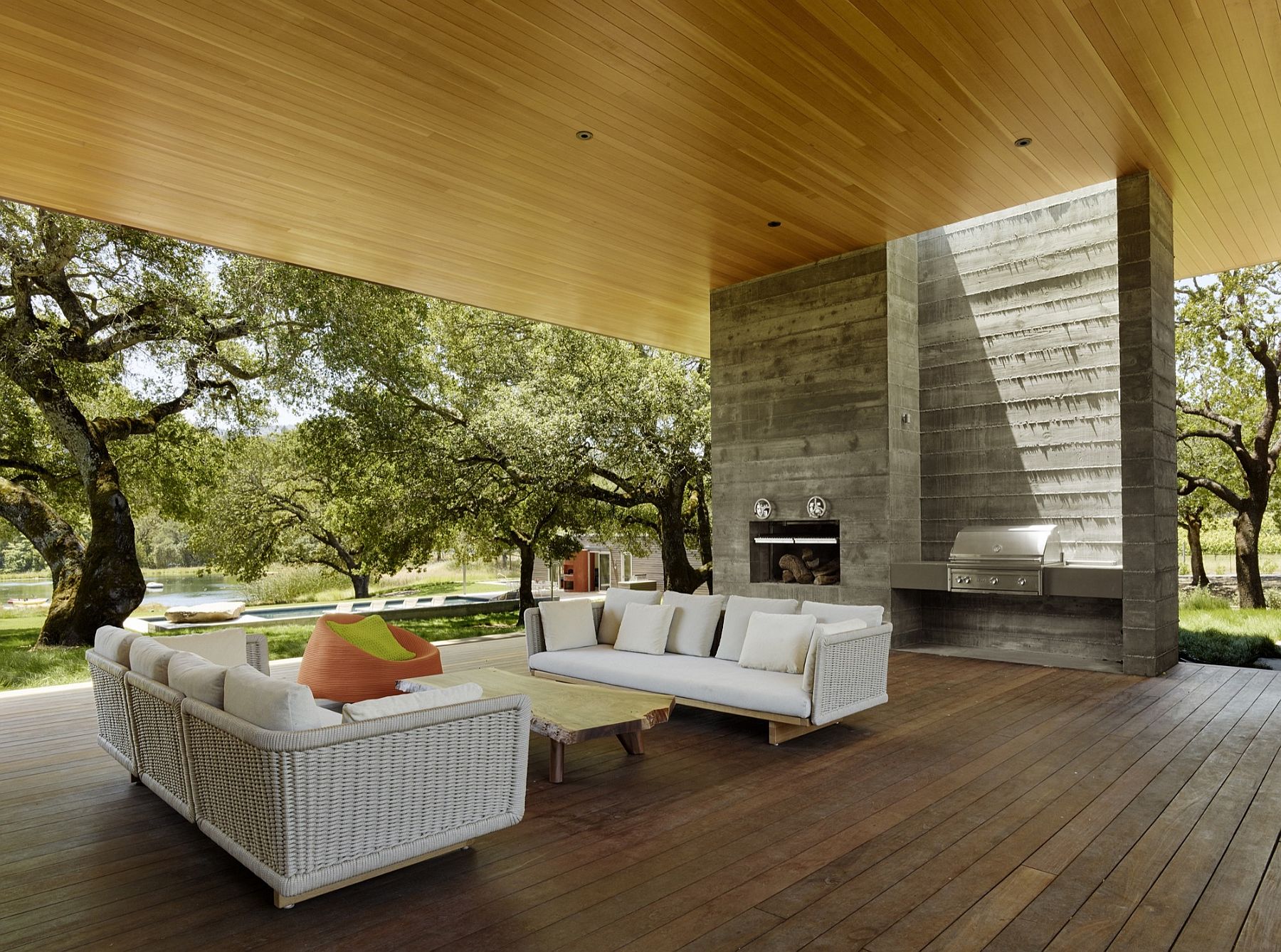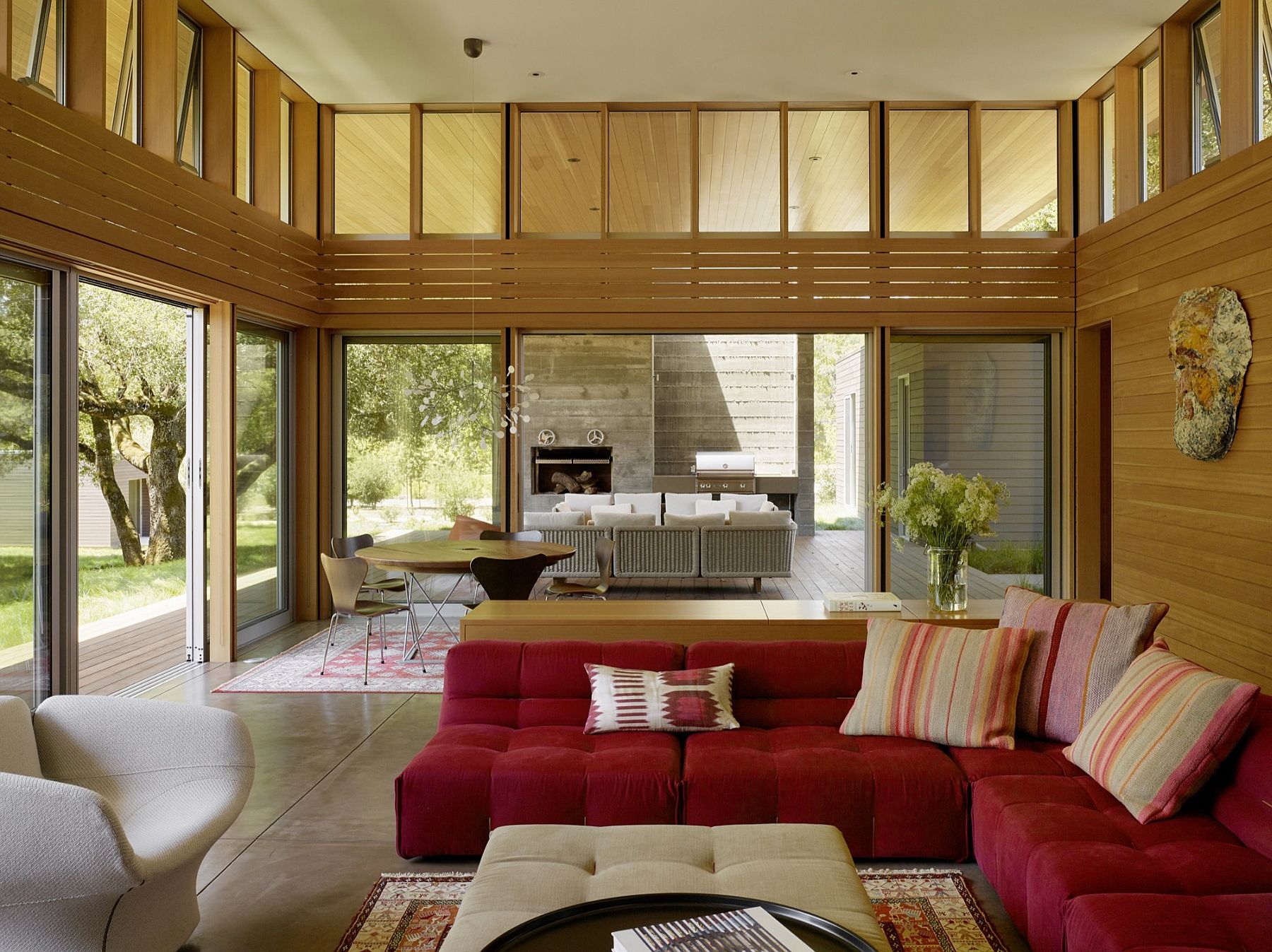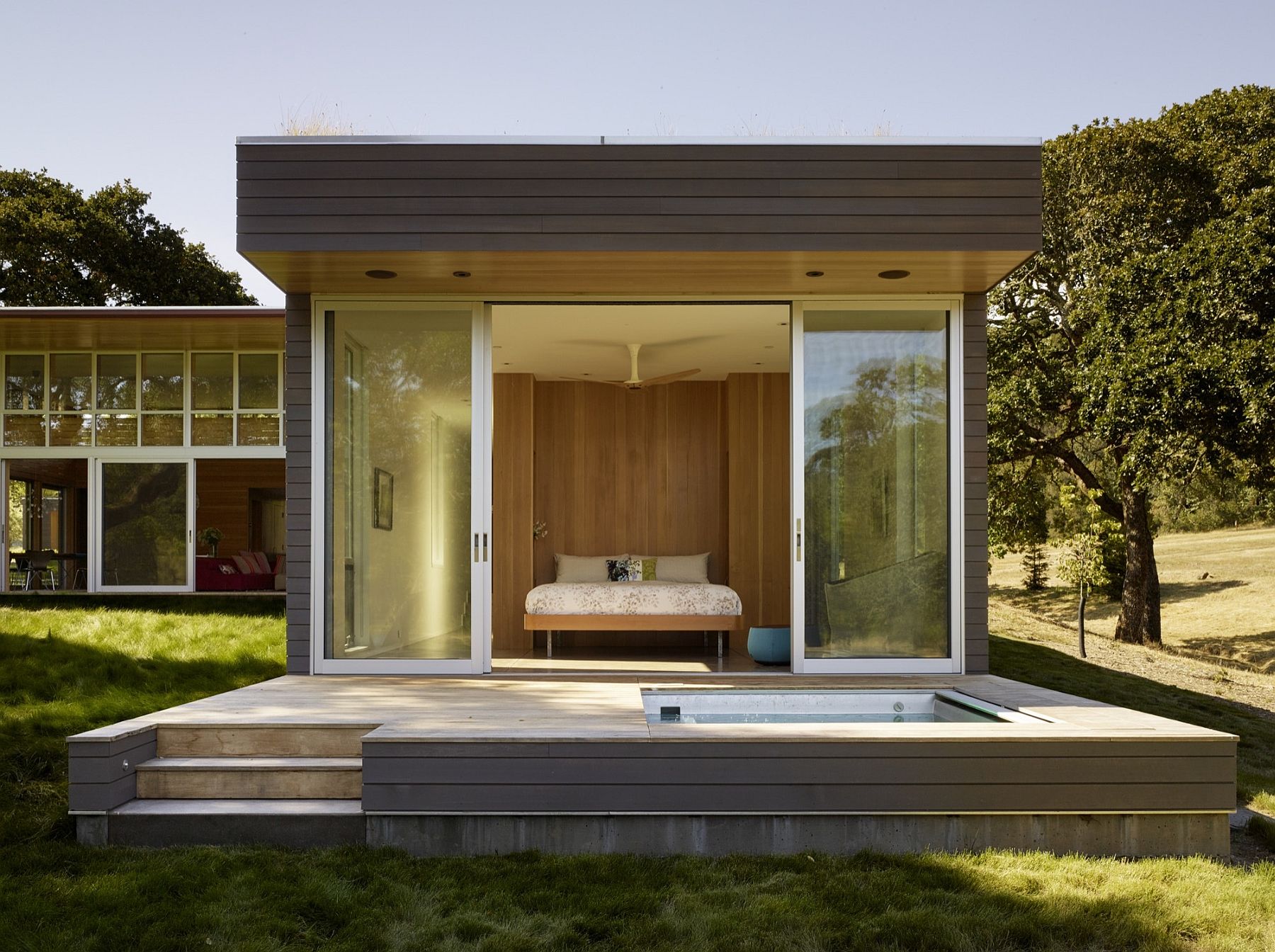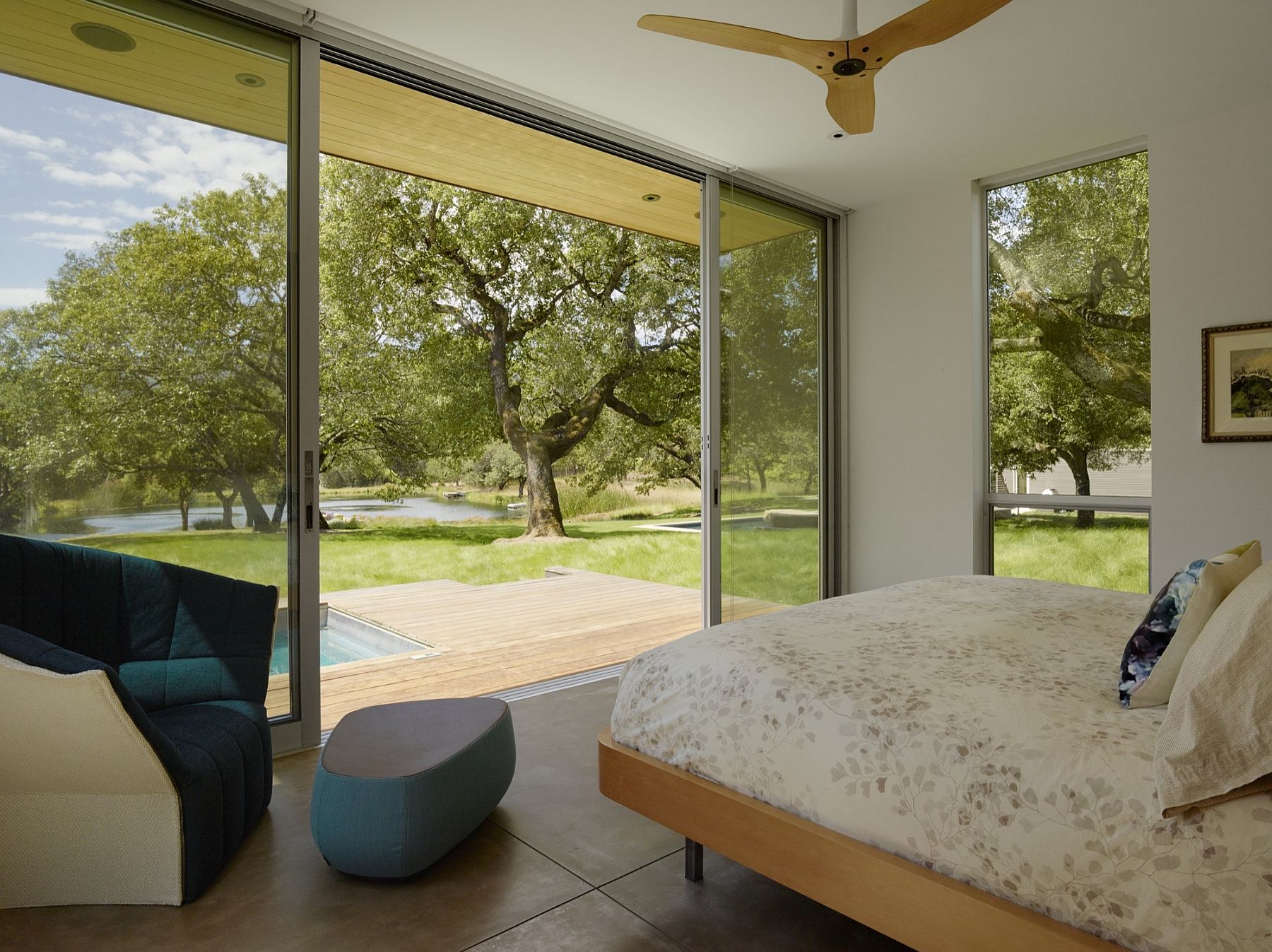 Another amazing aspect of this idyllic home is its ability to function as an effectively zero-energy home thanks to different sections of the roof that serve as a cool roof and living room, solar powered heat pumps, heated concrete floors and top-notch insulation that save energy considerably. Combining picture-perfect aesthetics with green technology and undisturbed tranquility, this is a summer home that is truly exceptional in every sense of the word! [Photography: Matthew Millman]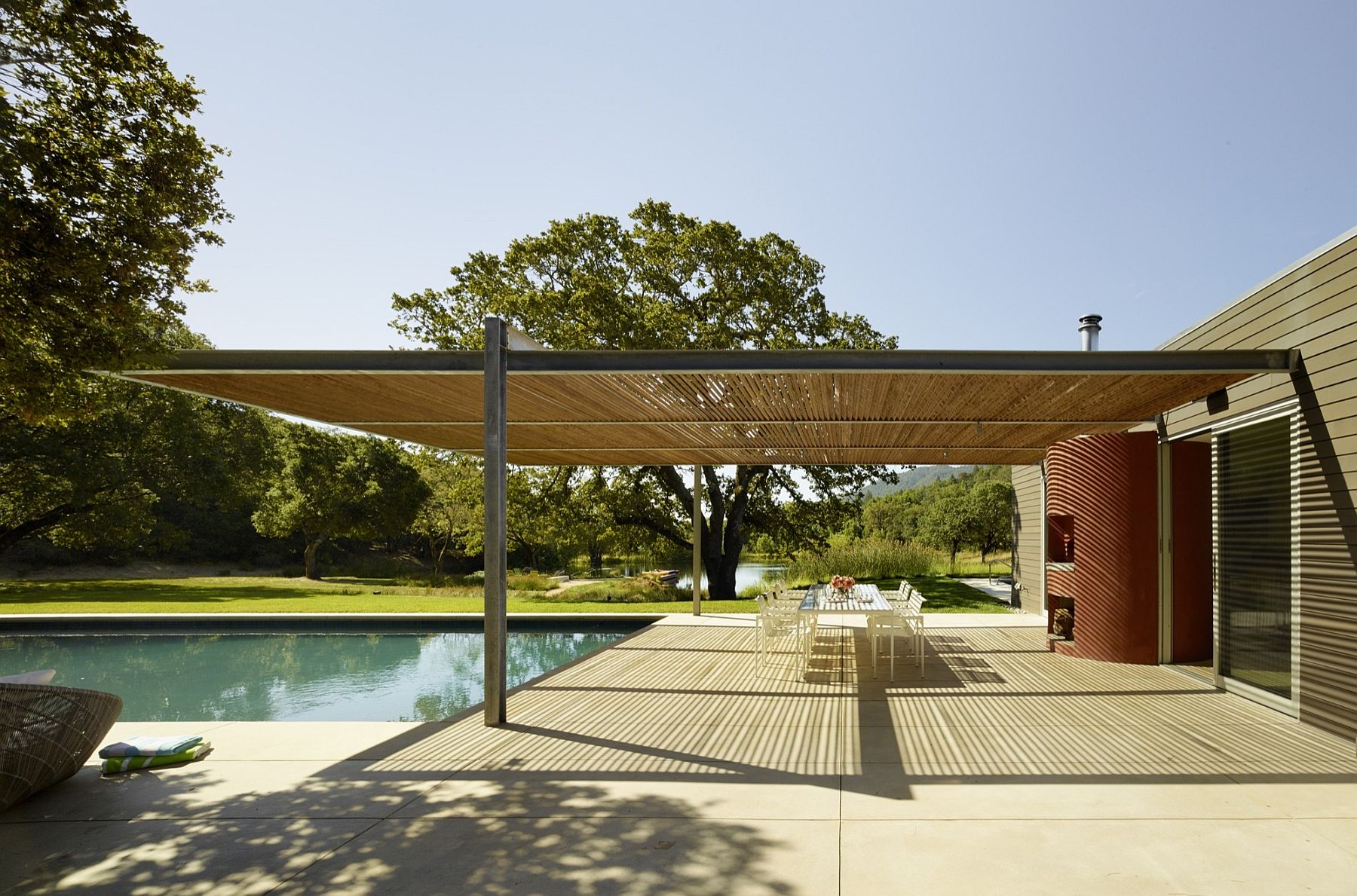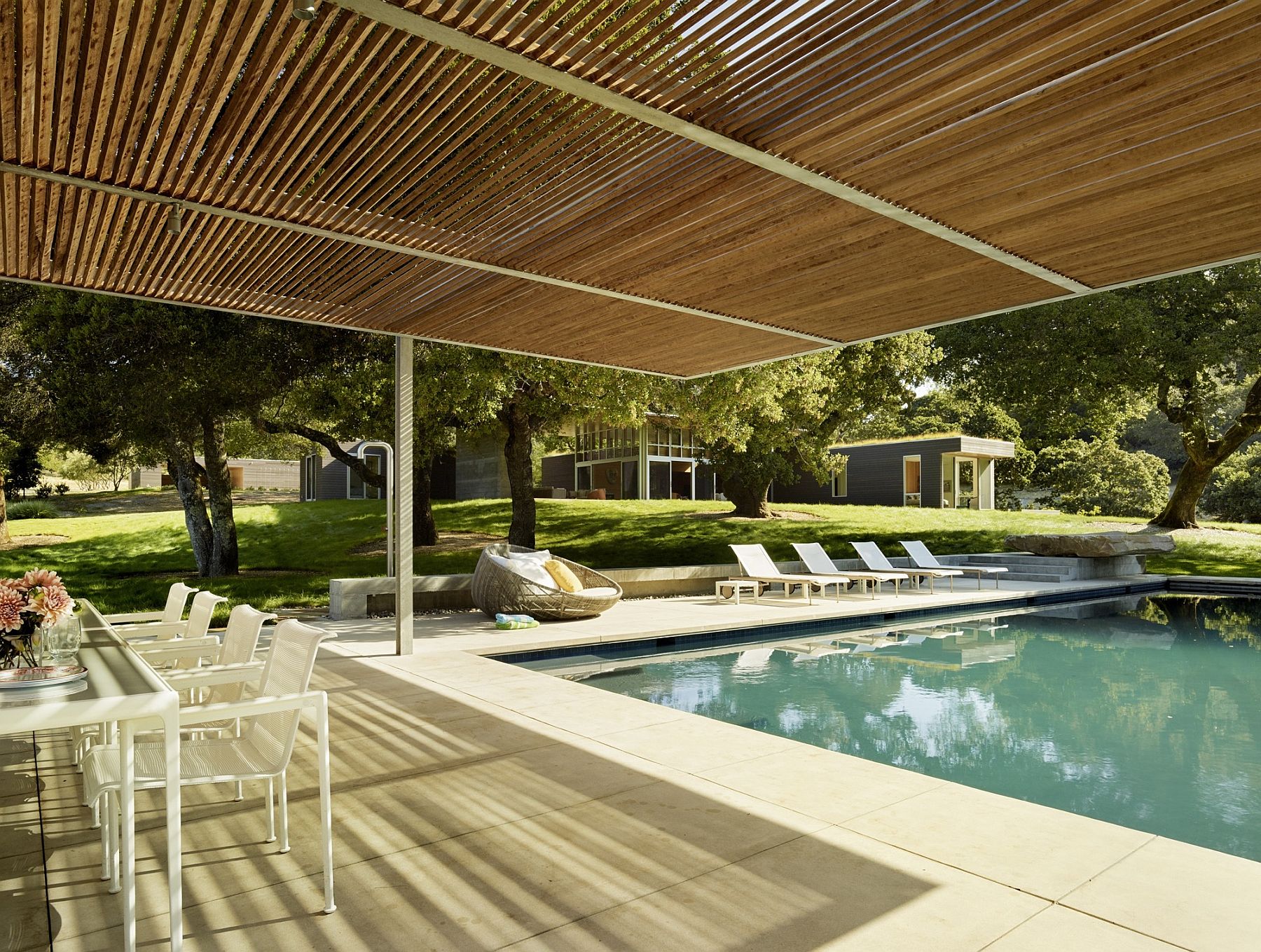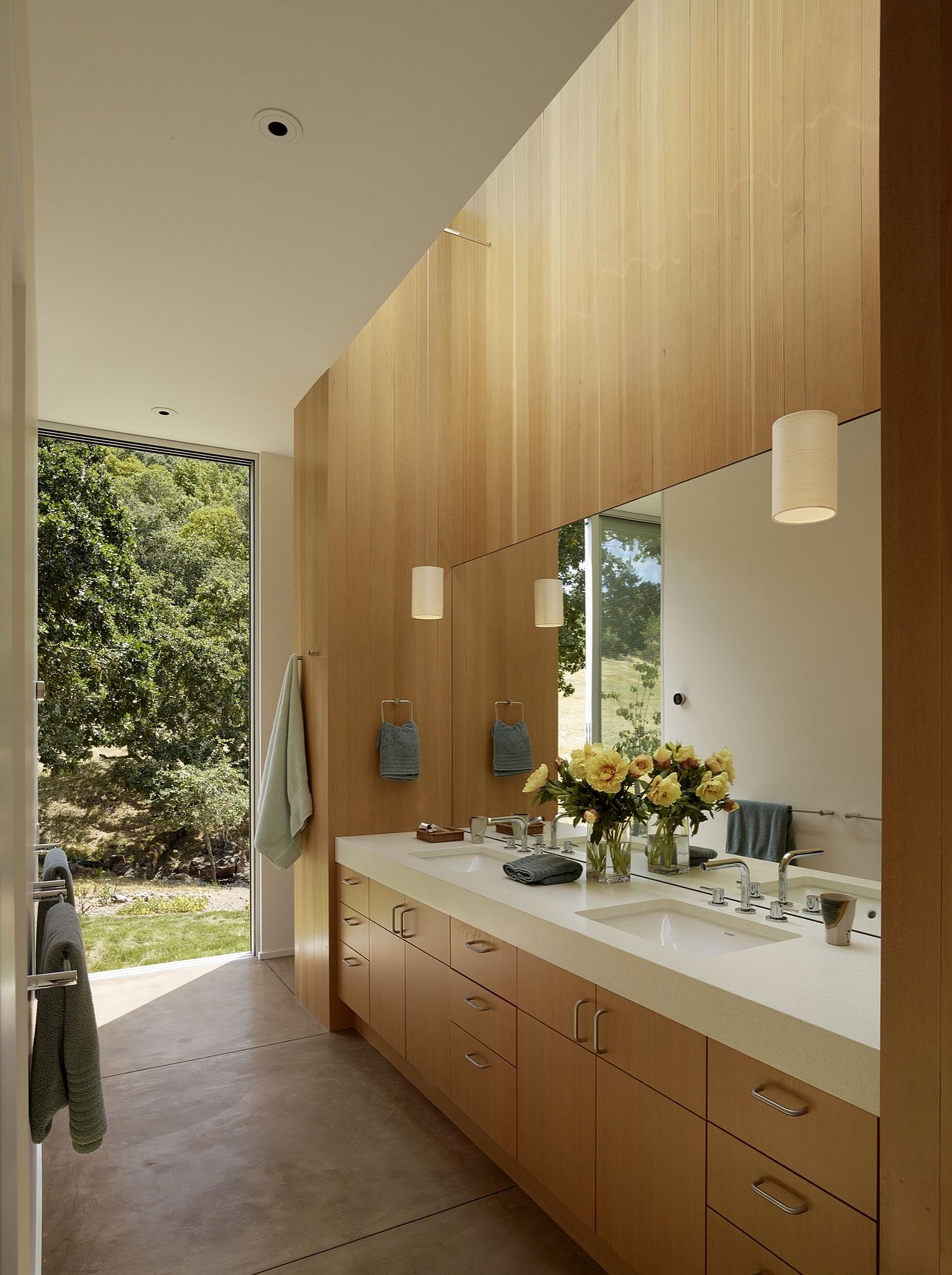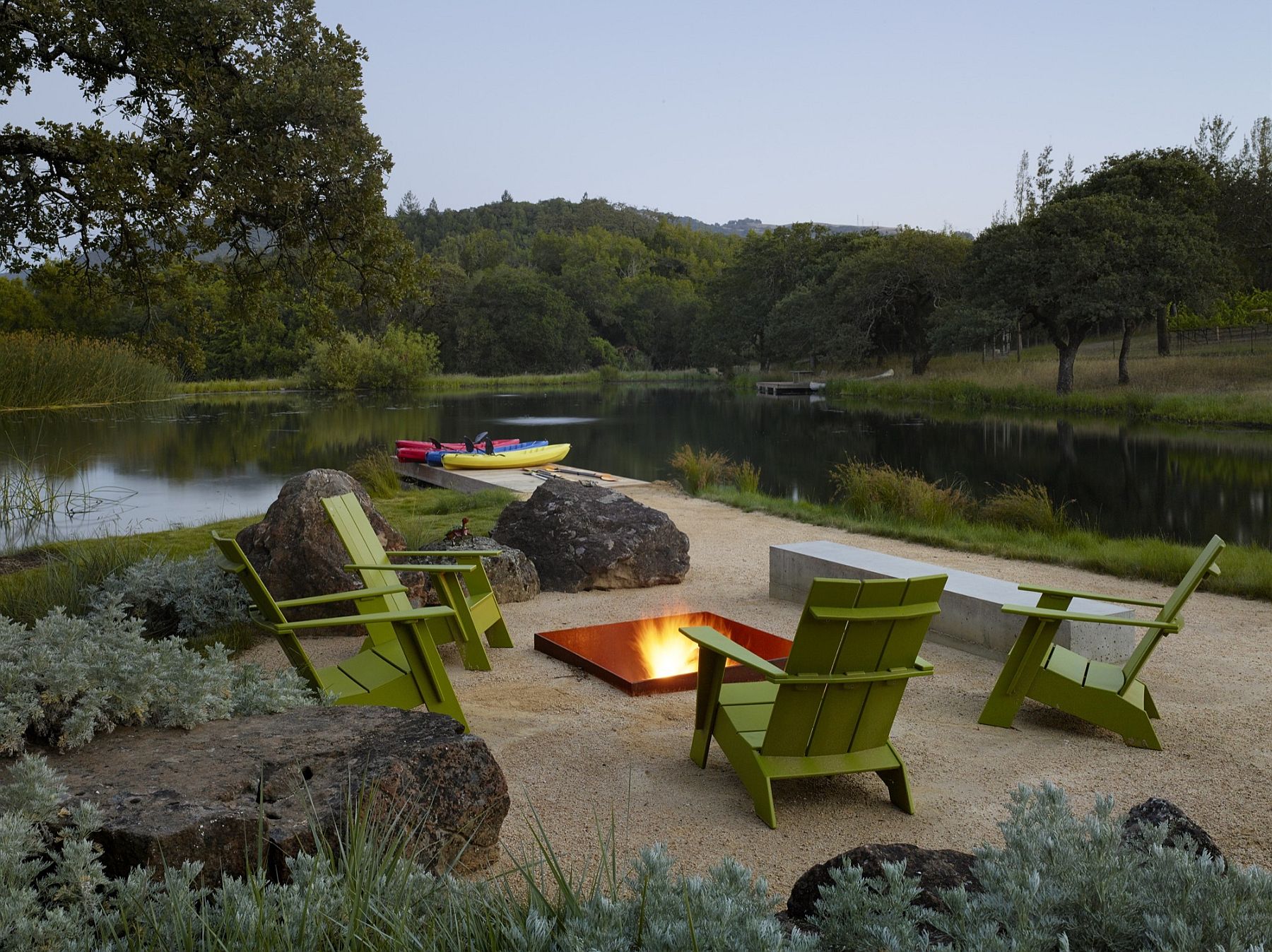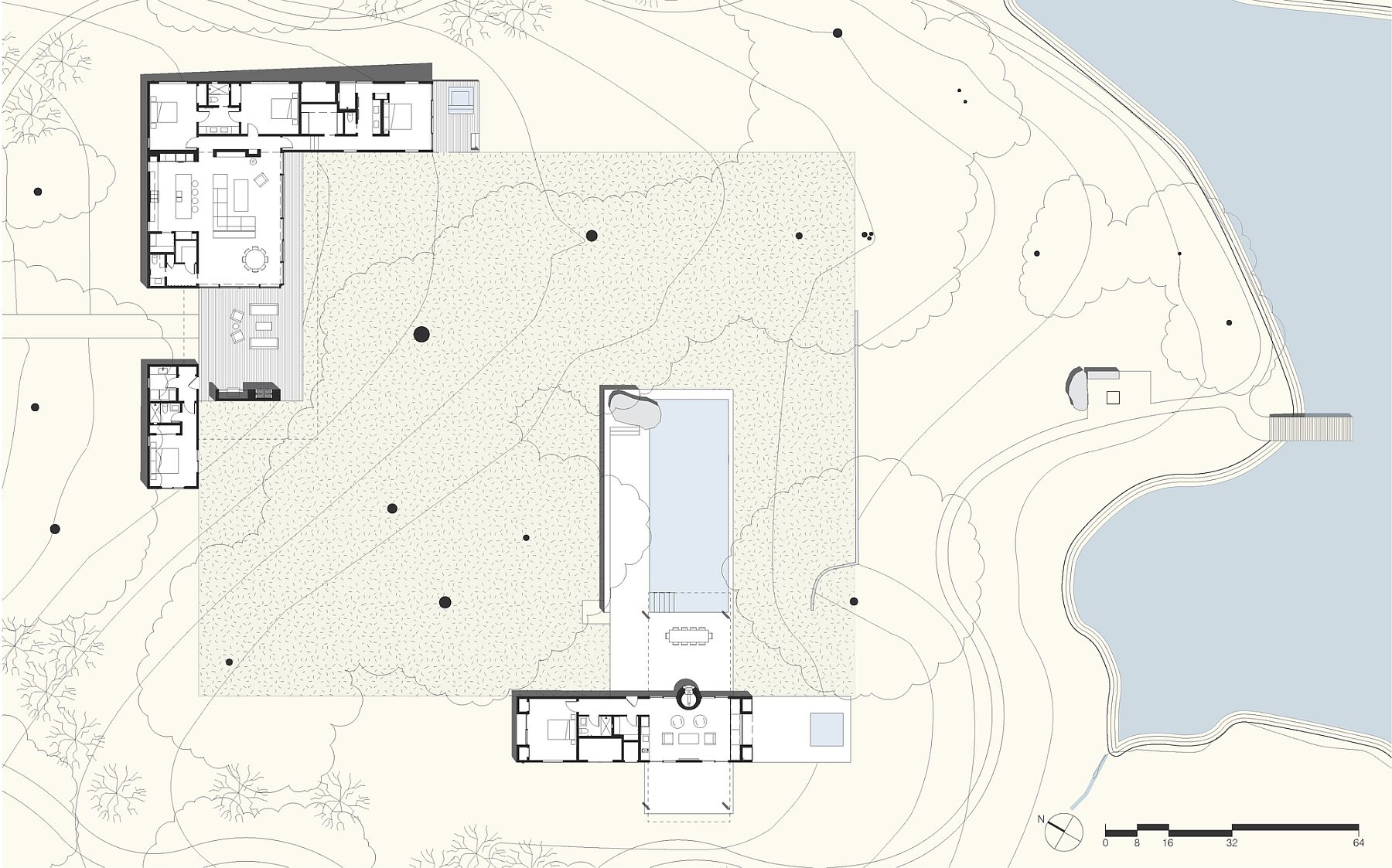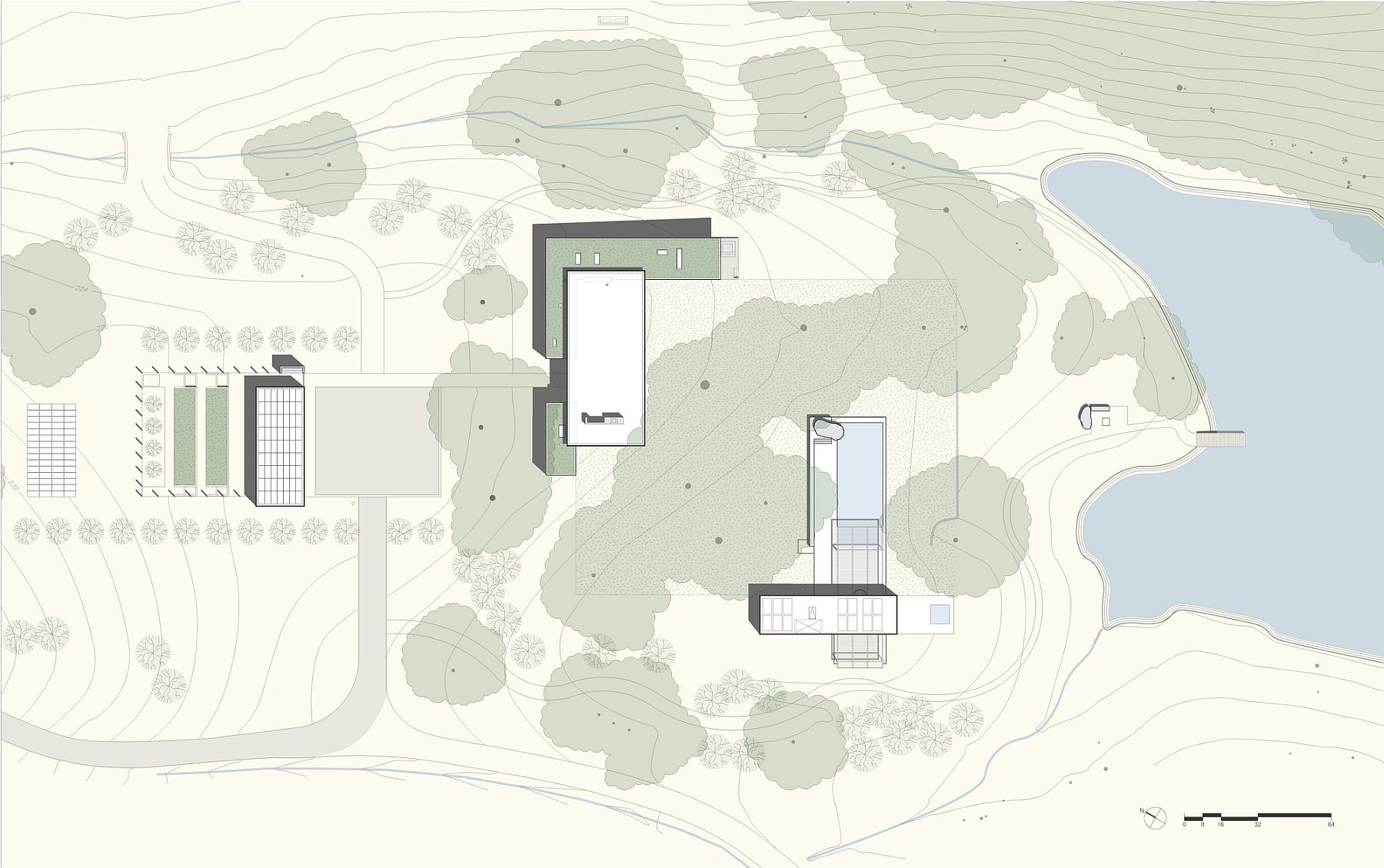 You're reading Summer Outdoor Living at Its Sustainable Best: Sonoma Residence, originally posted on Decoist. If you enjoyed this post, be sure to follow Decoist on Twitter, Facebook and Pinterest.