In early February, I initiated a new way to keep me honest about my studio work; a studio check-in that happens at the beginning of the new month and shares what I'm working on in my art and in my Etsy shop. If you'd like to see what I'm doing in near-real time, follow me on my embroidery-only Instagram account, @brwnpaperbag_stitch.
1 Year of Stitches
At the beginning of February, I had drawn a Staffordshire dog statue that sat at the bottom of my hoop, in addition to some calathea leaves. Believe it or not, that's all I got done on the embroidery this month! It was a slow-going process. I stitched and promptly ripped out said stitches because I didn't like the color. Then, I drew some more leaves around the design to make it feel more thematically connected to the rest of the embroidery.
In the end, I'm mostly happy with how it turned out. It also highlights the thing I appreciate the most about my year-long project. You're with this embroidery for better or worse! If this were a conventional project, I would've scrapped the drawing a long time ago and started again on a new piece of fabric. But in this case, it was good to work through my mistakes; it gave me strategies for future embroideries.
Original plant and cat face embroidery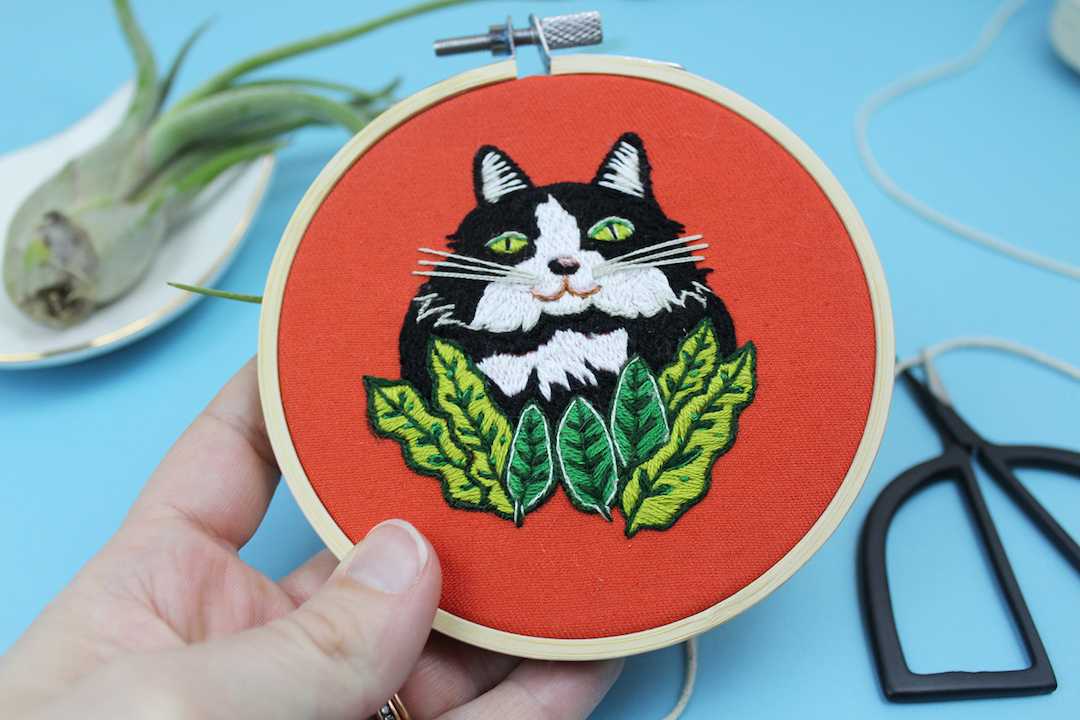 I worked on smaller hoops in February and some clothing, too! The cat surrounded by calathea leaves was completed not long after that post and promptly sold on Etsy. (I'm planning on stitching more of those, changing out leaves—it was fun.)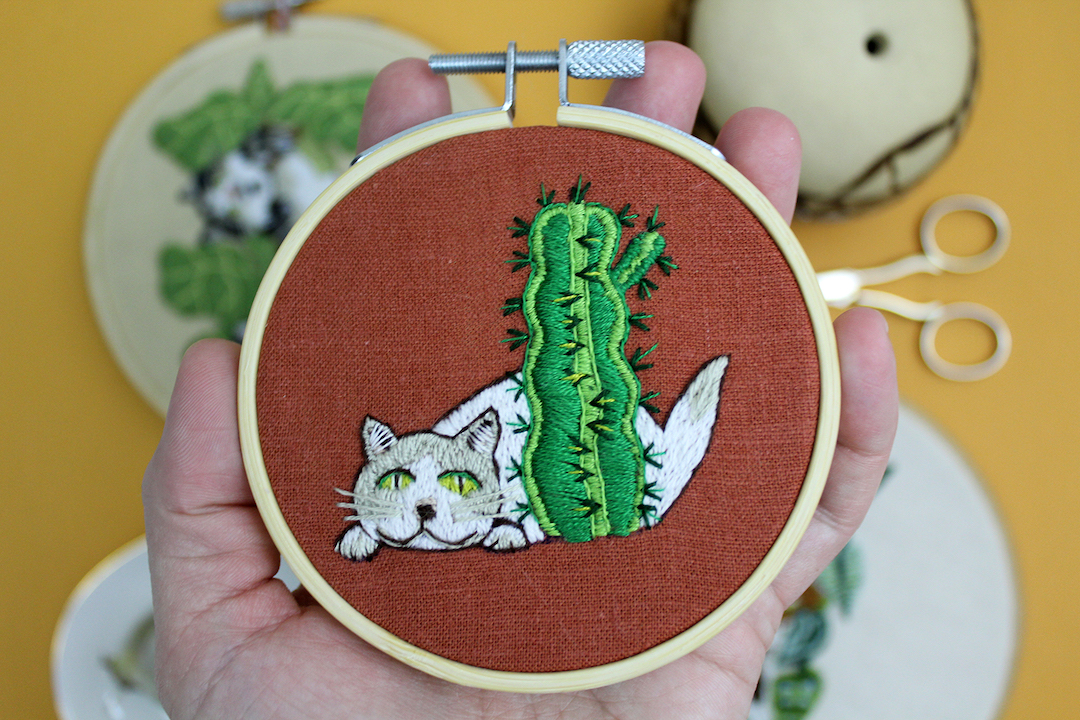 I also stitched a wee cat with a wavy cactus and then spruced up an old chambray shirt with a small heart. The embroidery on clothing was just meant for me, but it's something I'll be working on in the future. For now, I'm planning on stitching on shirts and listing them in my shop, but I'm also considering patterns so that you can download and embroider them on whatever you like.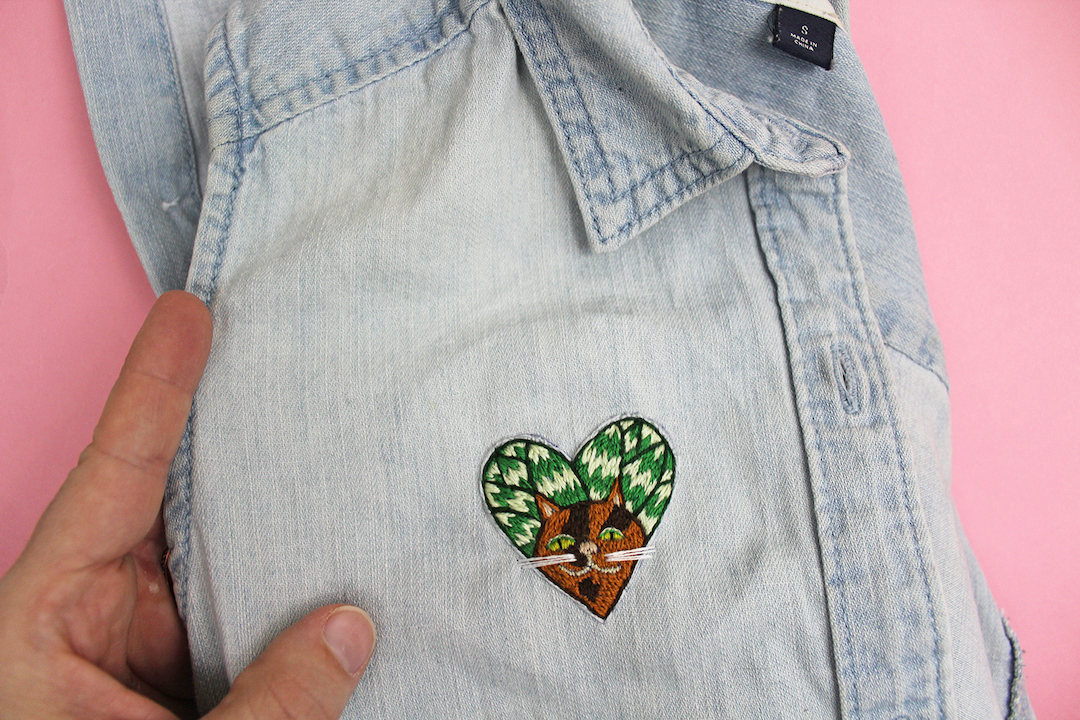 Right now, I'm in the planning stages for more embroideries. I'm not sure how much I'll get done between now and April; my husband just got a new job in Seattle, so by the end of March, we'll be moving from Minneapolis. Moving, in general, is hard, but schlepping your stuff across the country is especially so. We will be driving some of our stuff to the PNW, and that's a 25-hour trip (one way). Let's see what I can get done during that time…
The post Studio Check-In: "1 Year of Stitches" Progress + New Plant and Cat Embroideries appeared first on Brown Paper Bag.