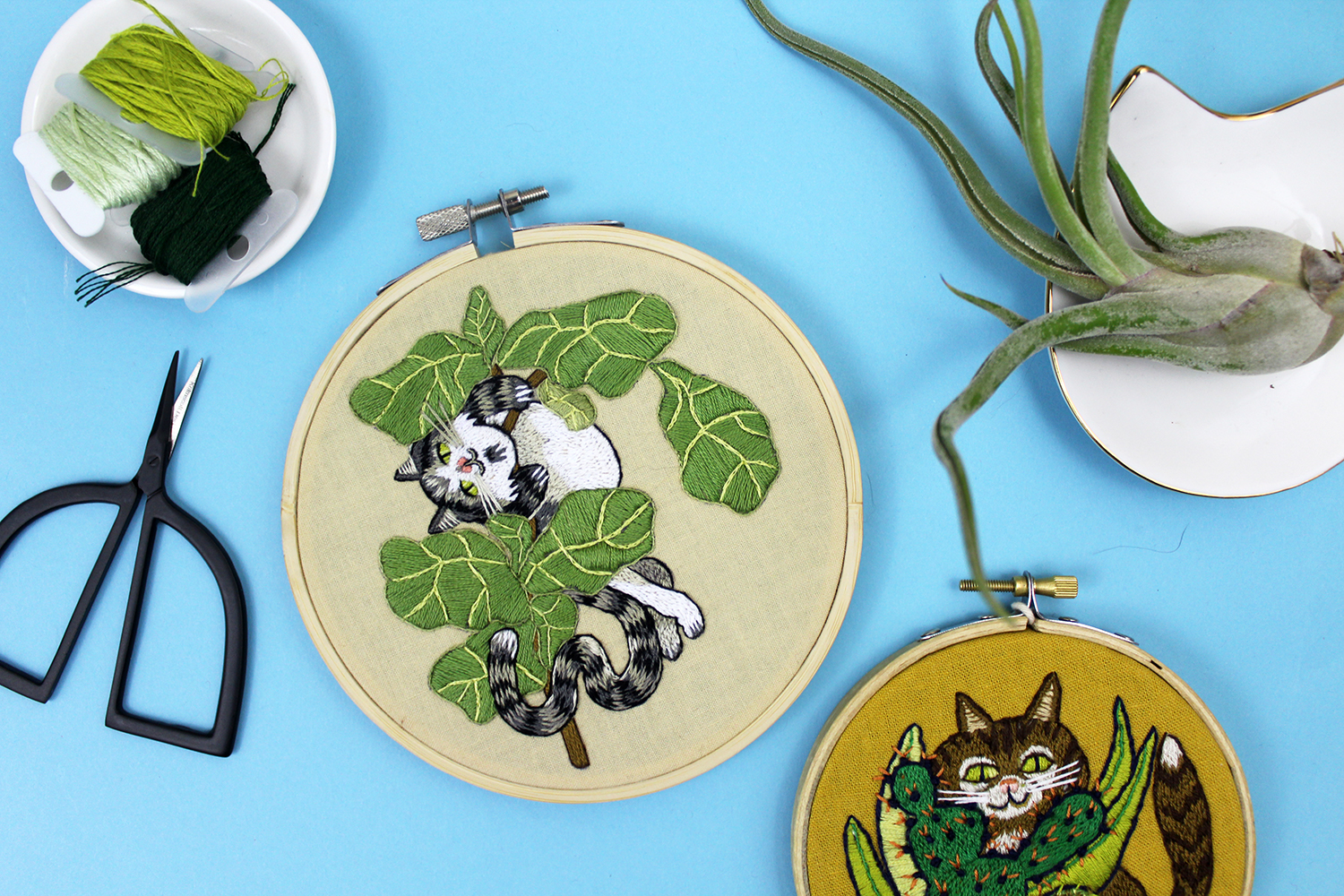 Last year was a hectic (but good) year for me. One thing I missed, however, was my own "studio" work. I pledged (to myself) that I'd turn it around for 2019. And I'm doing it; I started another 1 Year of Stitches project and opened up an Etsy shop. In efforts to keep myself honest, I want to use the beginning of each month here as a studio check-in to share my finished pieces and work in progress. (I post a lot of these things on my embroidery-only Instagram account, @brwnpaperbag_stitch. I'd love it if you'd follow me there!)
1 Year of Stitches
I decided on a theme for this year which will dictate the imagery featured in the hoop: plants, cats, and interesting objects. This month, I started by stitching philodendron leaves and eventually moved to a cat to crotons to a Staffordshire dog statue.  I also used the dog as an anchor for planning the bottom of the hoop—I'm going for dense stitching at the bottom. Near the top, where the philodendrons sit, I'm planning for it to be visually lighter. Of what? Who knows.
Original plant and cat embroidery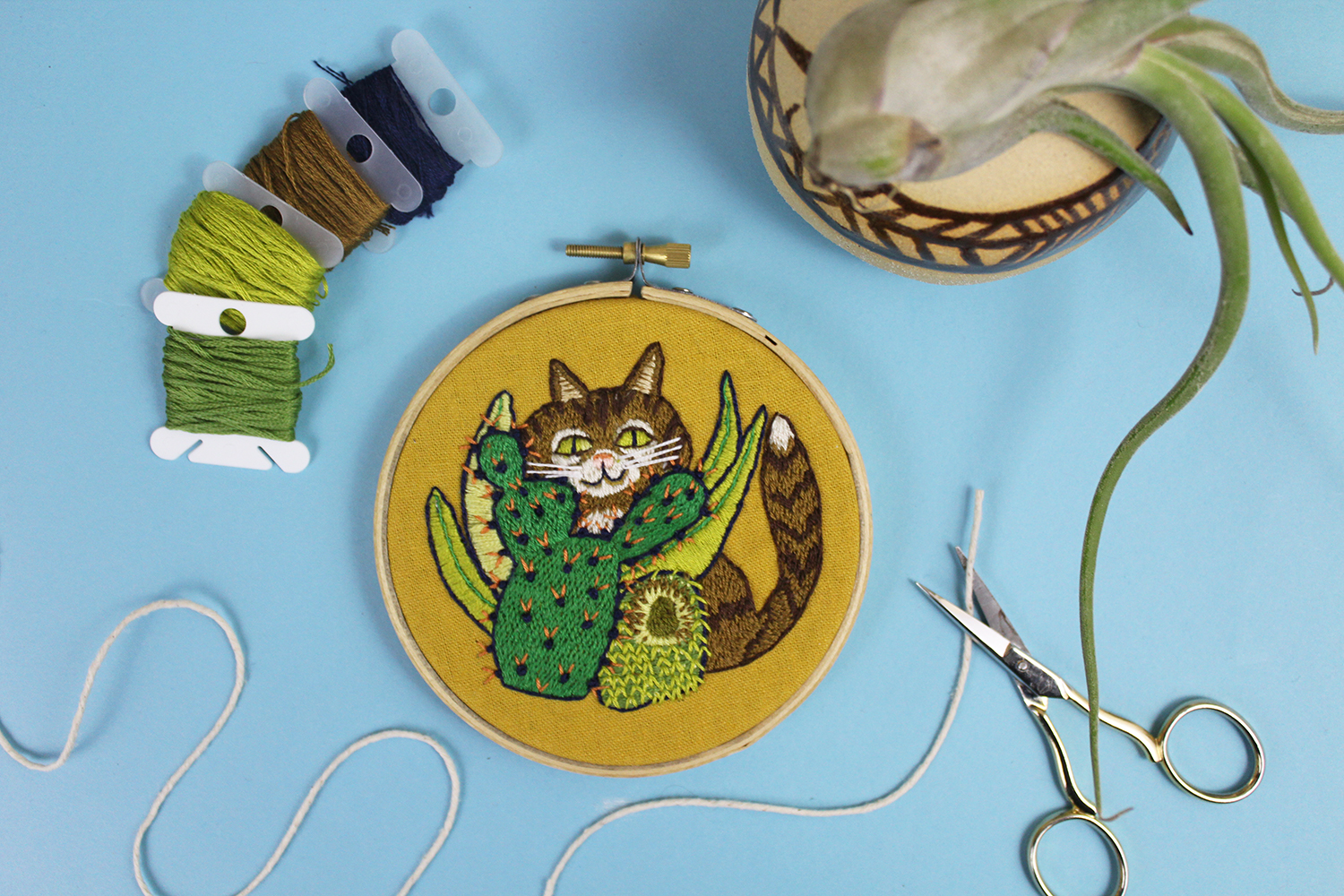 Since the last time I shared my hand embroidery, I have finished a couple of one-of-a-kind pieces. One is dedicated to cats that love cacti, and the other is about felines who are feelin' the fiddle leaf fig. The latter is inspired by my cat Sadie, who once tried to scale my fiddle leaf tree. (She failed, but a good effort I suppose.) These are both available on Etsy.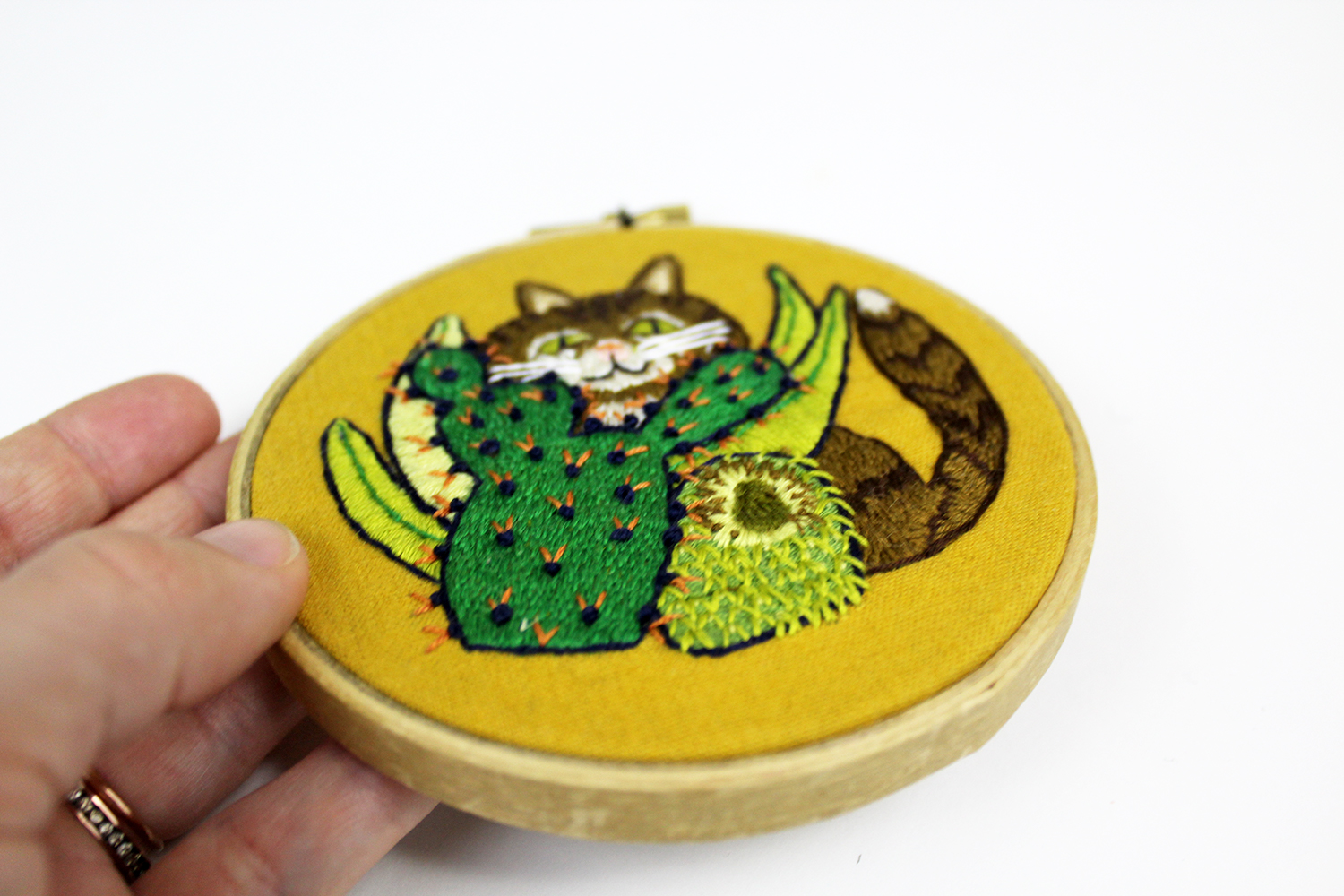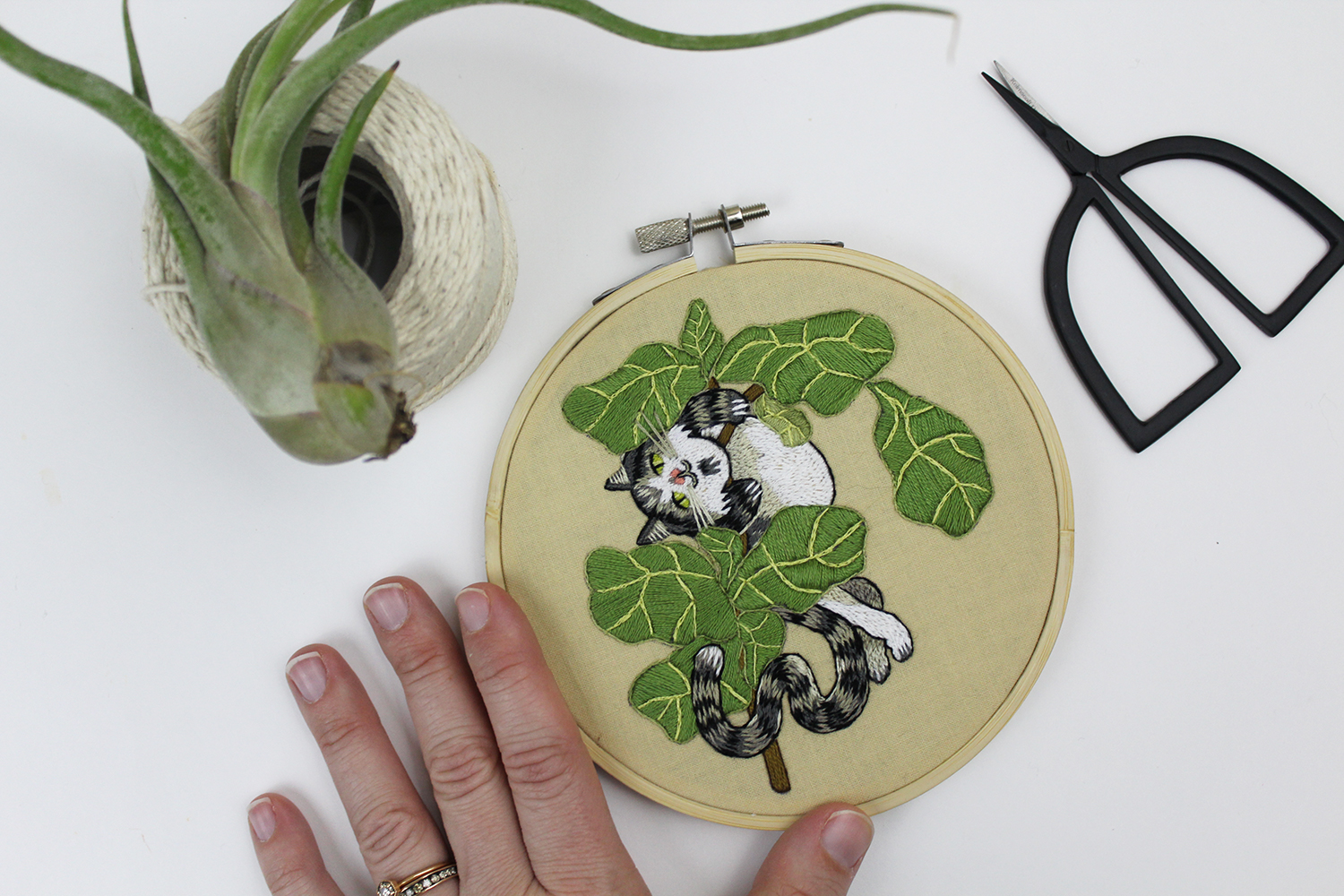 I'm also working on another cat surrounded by calathea leaves. It should be finished by my next check-in!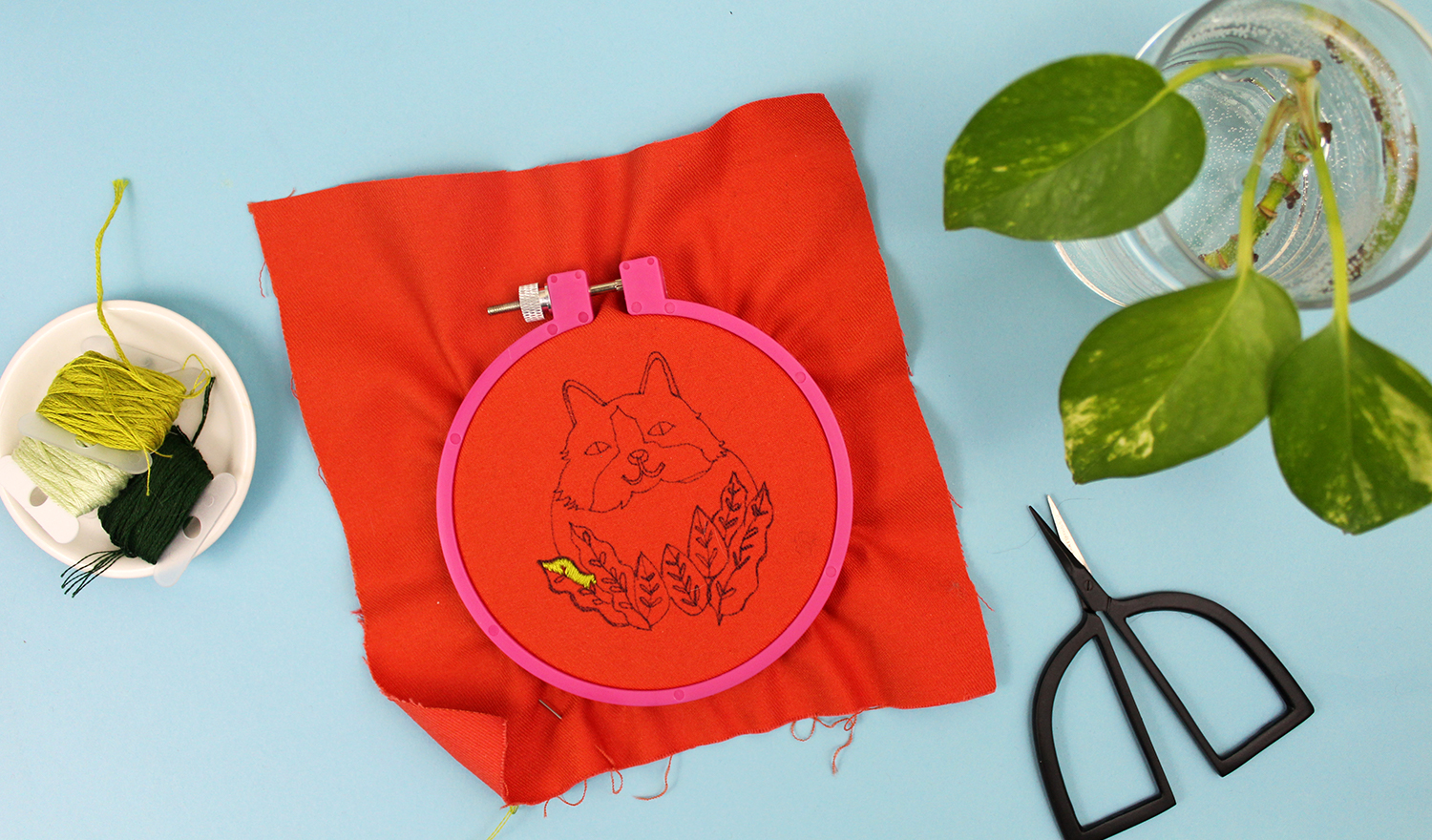 The post Studio Check-In: "1 Year of Stitches" Progress and New Colorful Cat Embroideries appeared first on Brown Paper Bag.