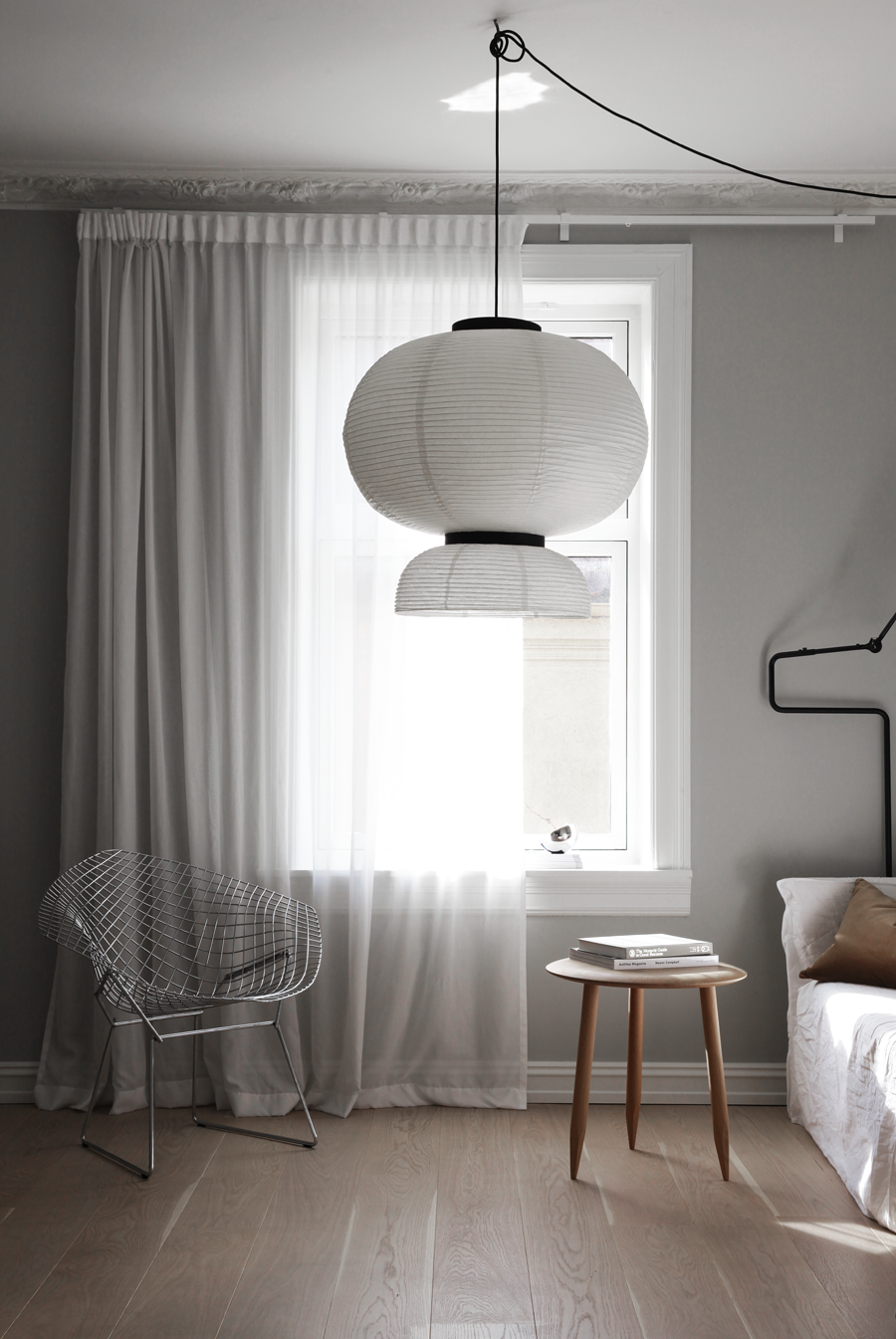 Newly painted and bathing in sunlight I love how my living room turned out after the small makeover last week. Which only meant paiting the rest of the walls grey too, including the shelf behind the sofa. For now, the last thing on my list is a new and bigger lounge table. The Hoof table will be fine as a side table, there is space enough for a large table as well.
For spring I´ve replaced the grey details in my living room with some beautiful, dusty beiges and caramel tones. I´m so in love with this combination of colors and materials right now. Chrome, soft velvet, beige, grey and different shades of brown. Perfect for spring when you want a little bit of color, and as I see it, supernice to the warm grey walls.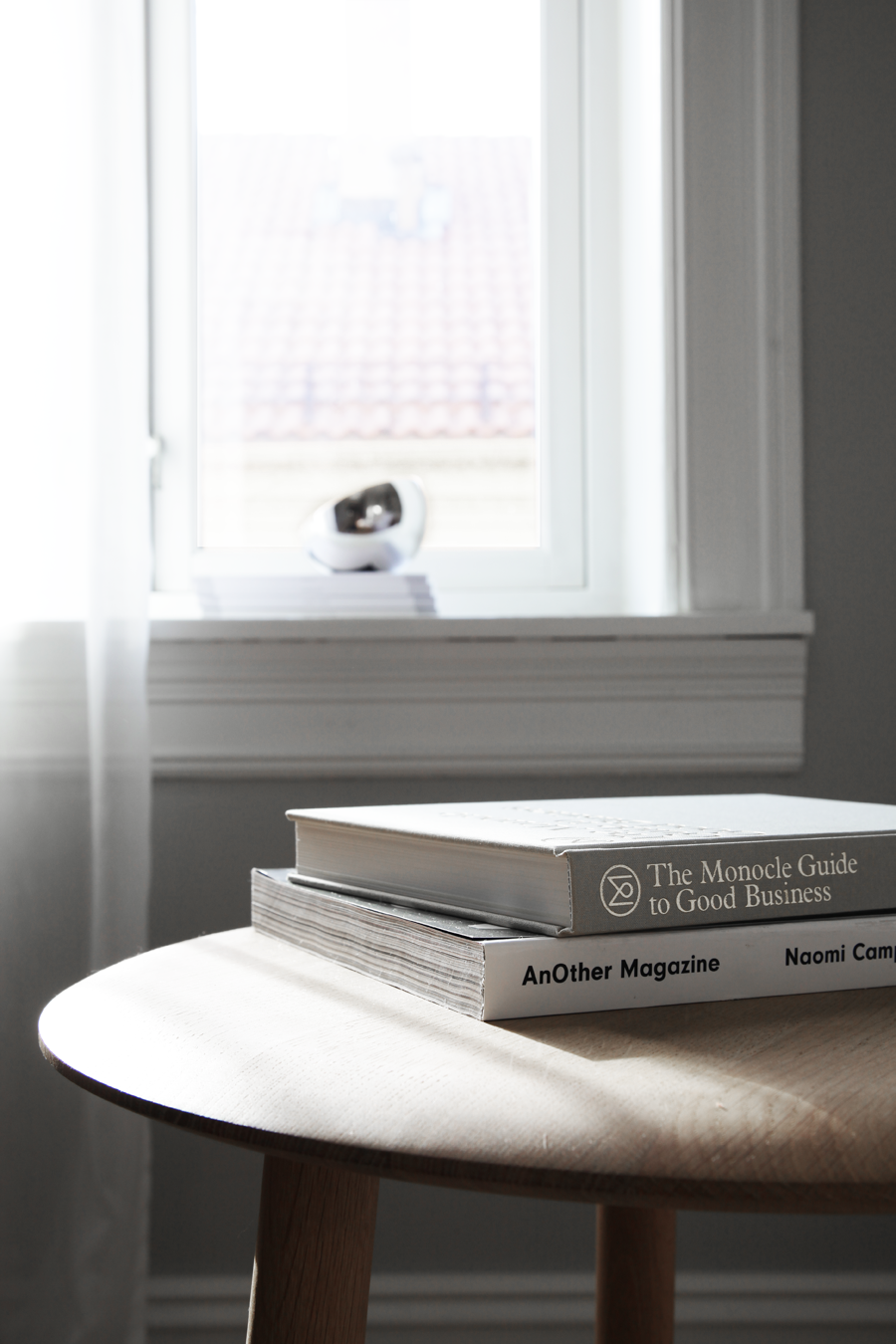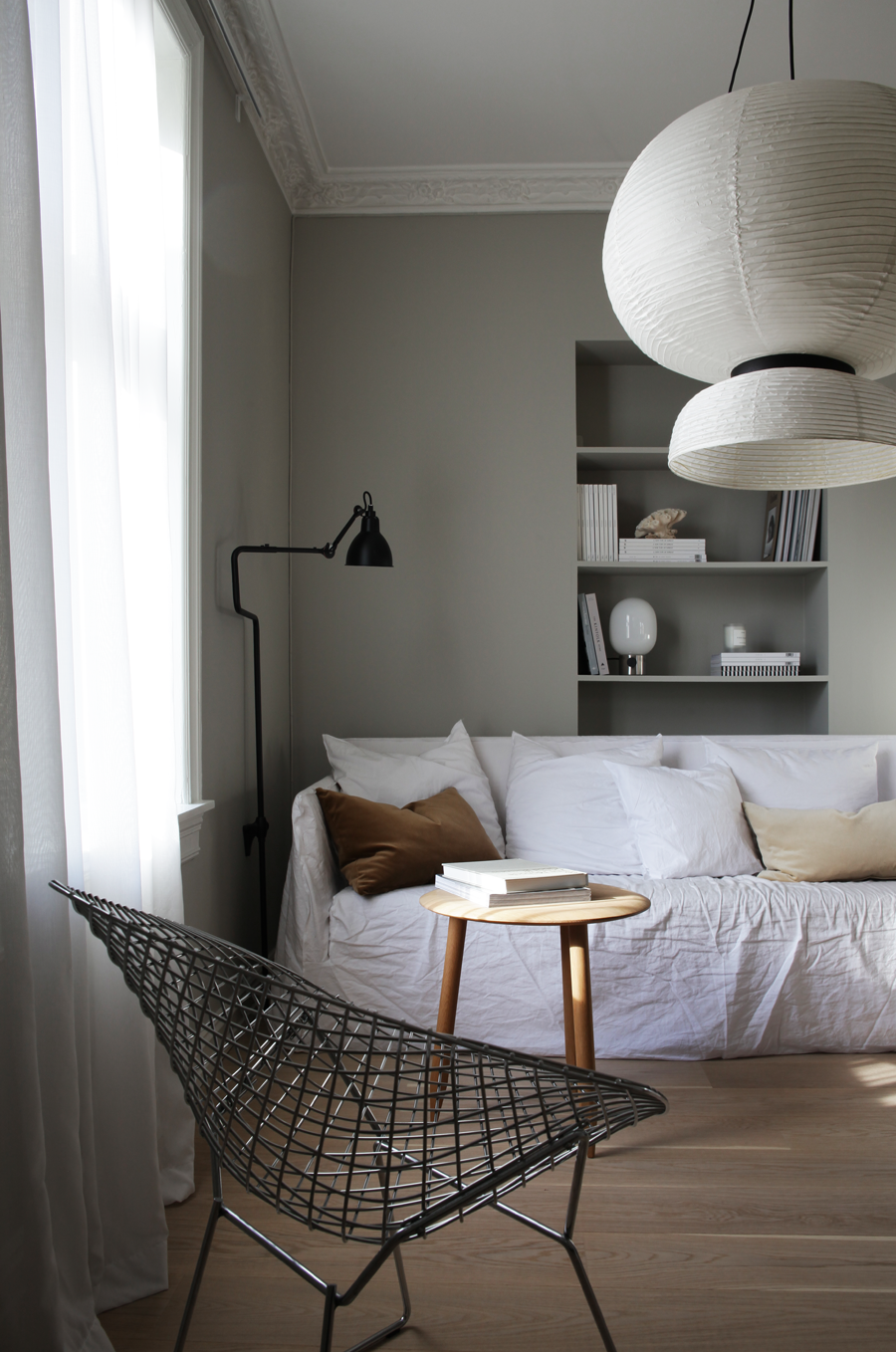 I love how the wall color is changing in different lights during the day and how much more elegant the expression is with the grey/beige than the white. Nothing wrong with white, I´m keeping some of my white walls. For me it´s not about trends when it comes to interior and decorating. It´s about my personal style, my expression and what I love to surround myself with. And it´s
a far better chance you will be happy with your choices in the future if you follow your own taste and style.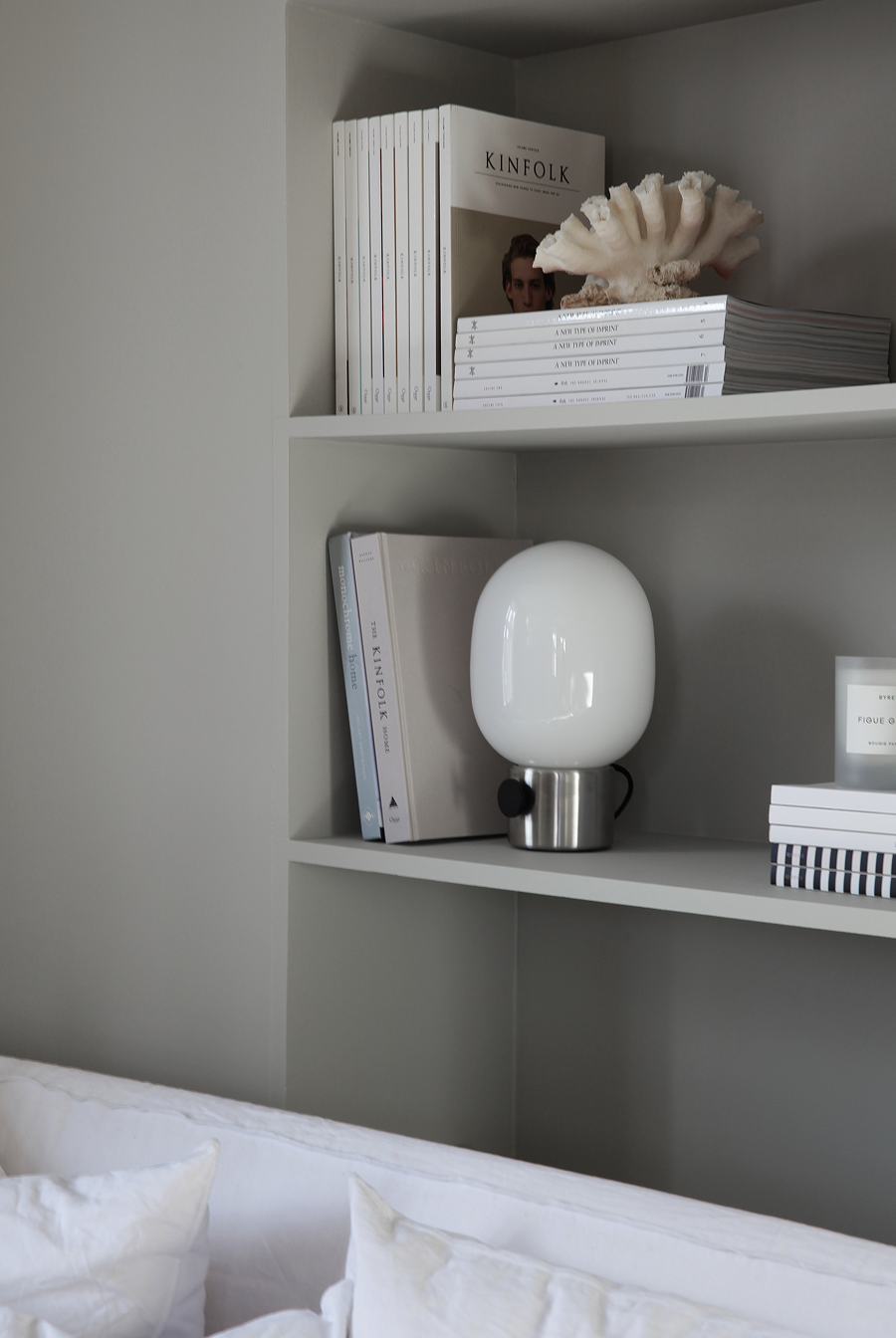 I´ve been asked about the shelf and how it was built, and I can understand why, it´s really nice. Since the shelf was already here when I moved into the apartment I dont know exactly how it was done but I do know there used to be a door right there, so she shelf is built into the old door opening. There are some really thick walls in these old apartments! I´ve done similar shelfs myself on projects earlier and I´ve used both Billy shelves from Ikea and had shelves customized by carpenter to be built into the wall.
I guess the easiest and most budget friendly option is the Ikea one, but you also have some limitations when it comes to measures then. Anyway, the shelf has to be mounted before its placed into the opening in the wall, properly secured in the walls and then you can do the finishing touches with putty and paint. My shelf is painted with the same paint as I´ve used for the walls, Lady Pure Color/Washed Linen, but its recommended to use a paint especially for the purpose when you paint shelfes like this.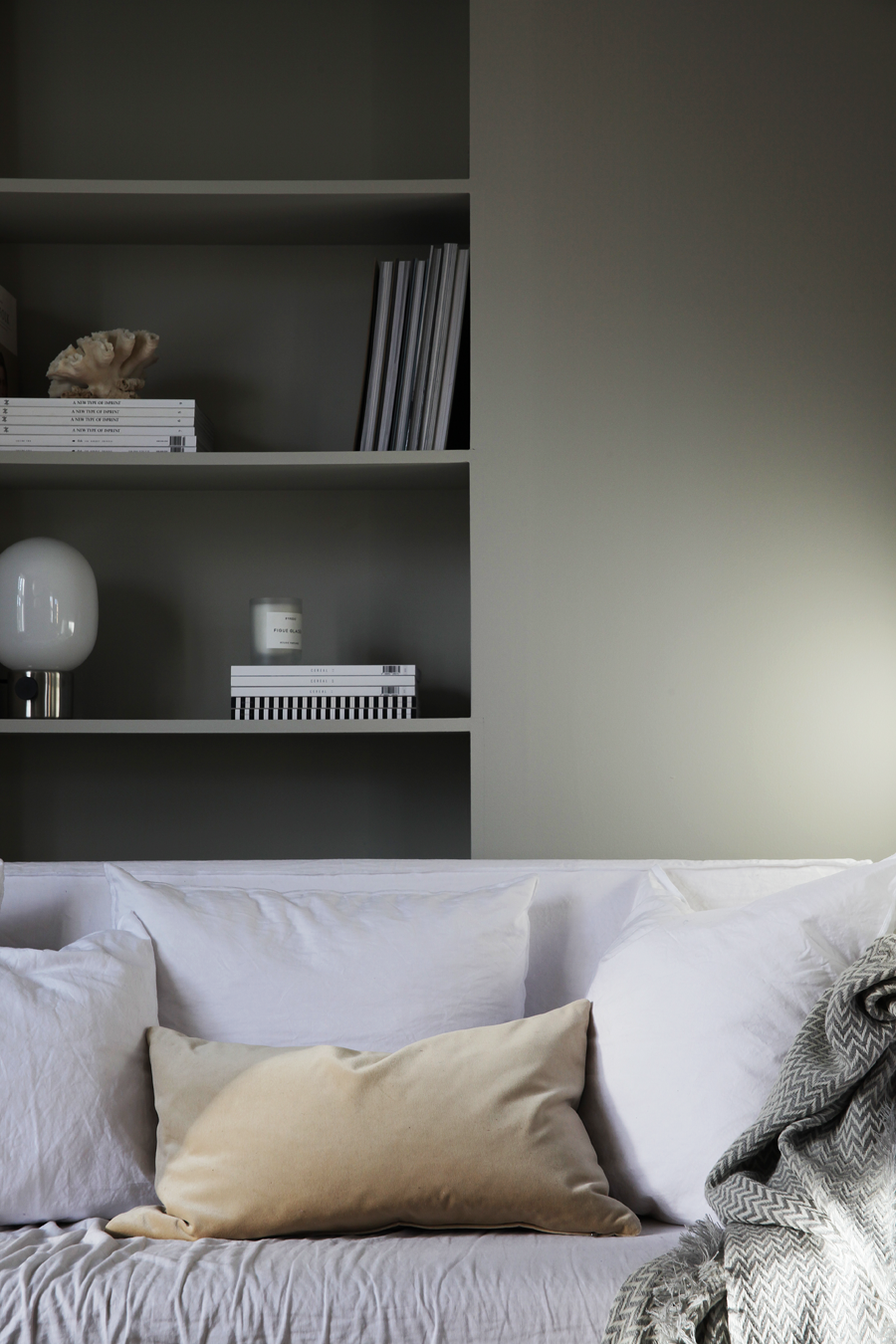 photo © elisabeth heier
Elisabeth
Innlegget SPRING LOOK dukket først opp på ELISABETH HEIER.