Annonse/In collaboration with Ellos
In collaboration with Ellos I´ve done a spring styling in my office. Now I can´t wait to fill my balcony with green plants and flowers as well, the fresh spring feeling in town inspires to more projects, both indoors and outdoors. In my office I´ve mixed rustic ceramic pots with my modern furniture, soft baskets in seaweed with shiny chrome, and made a personal and fresh styling. 
Sammen med Ellos har jeg gjort en vårstyling på kontoret, og på handlelisten nå står det flere grønne planter både til inne- og uteområder. Det friske pustet av vår i byen og sol som skinner til langt på ettermiddagen inspirerer til nye prosjekter, men først for tur stod kontoret mitt. Jeg har mikset rustikke leirpotter med moderne innredning og rene linjer, kurver i sjøgress med skinnende krom og gjort en personlig og vårlig styling.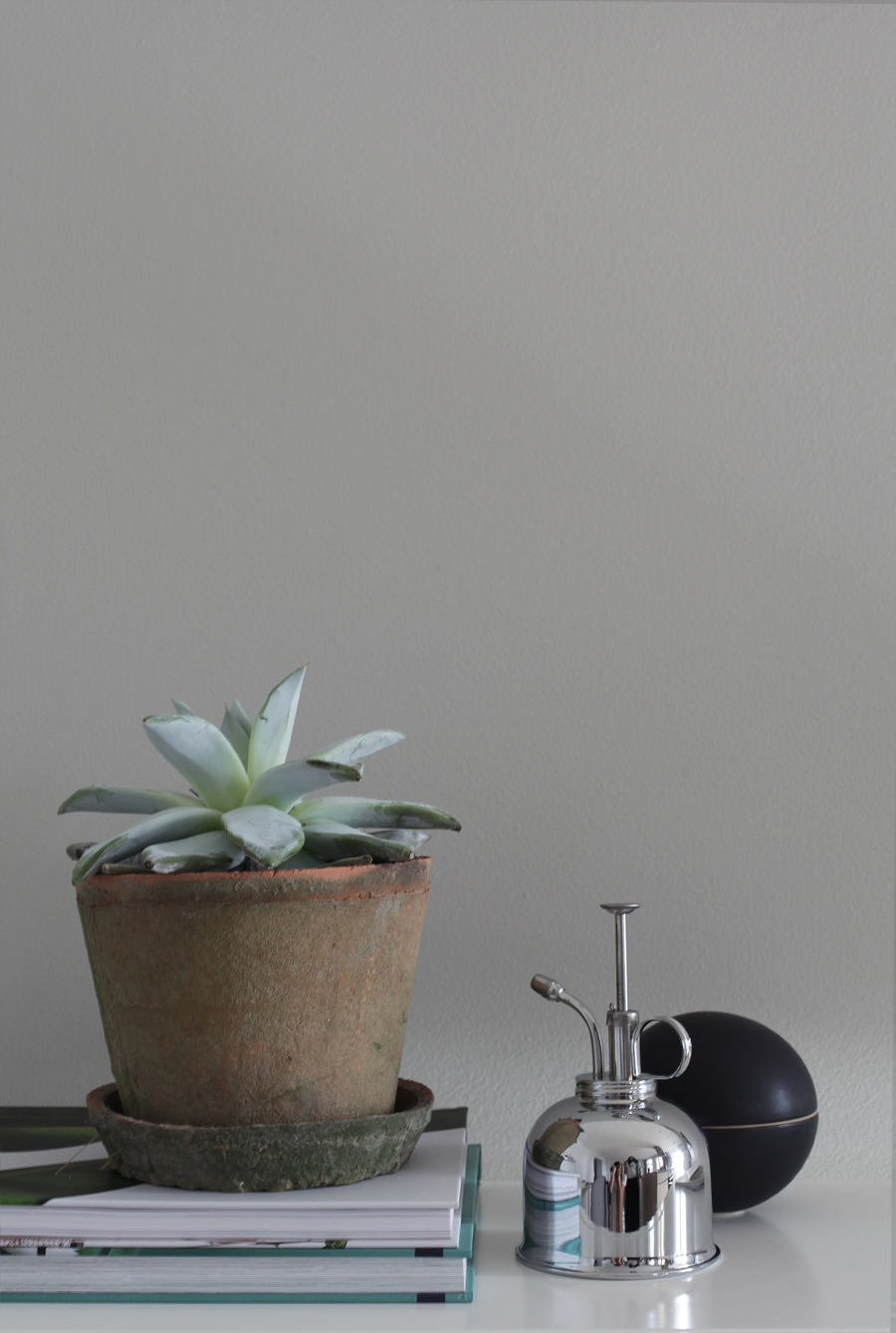 The ceramic pots from Ellos is handmade and varies in shape and look. Perfect if you want to bring the garden feeling indoors. I like how the rustic look they have fits so well toghether with modern lines. 
Keramikkpottene fra Ellos er håndlagde og varierer i form og utseende. Perfekt om du ønsker å ta med hagefølelsen inn. Og jeg liker hvordan det rustikke fint lar seg kombinere med det moderne.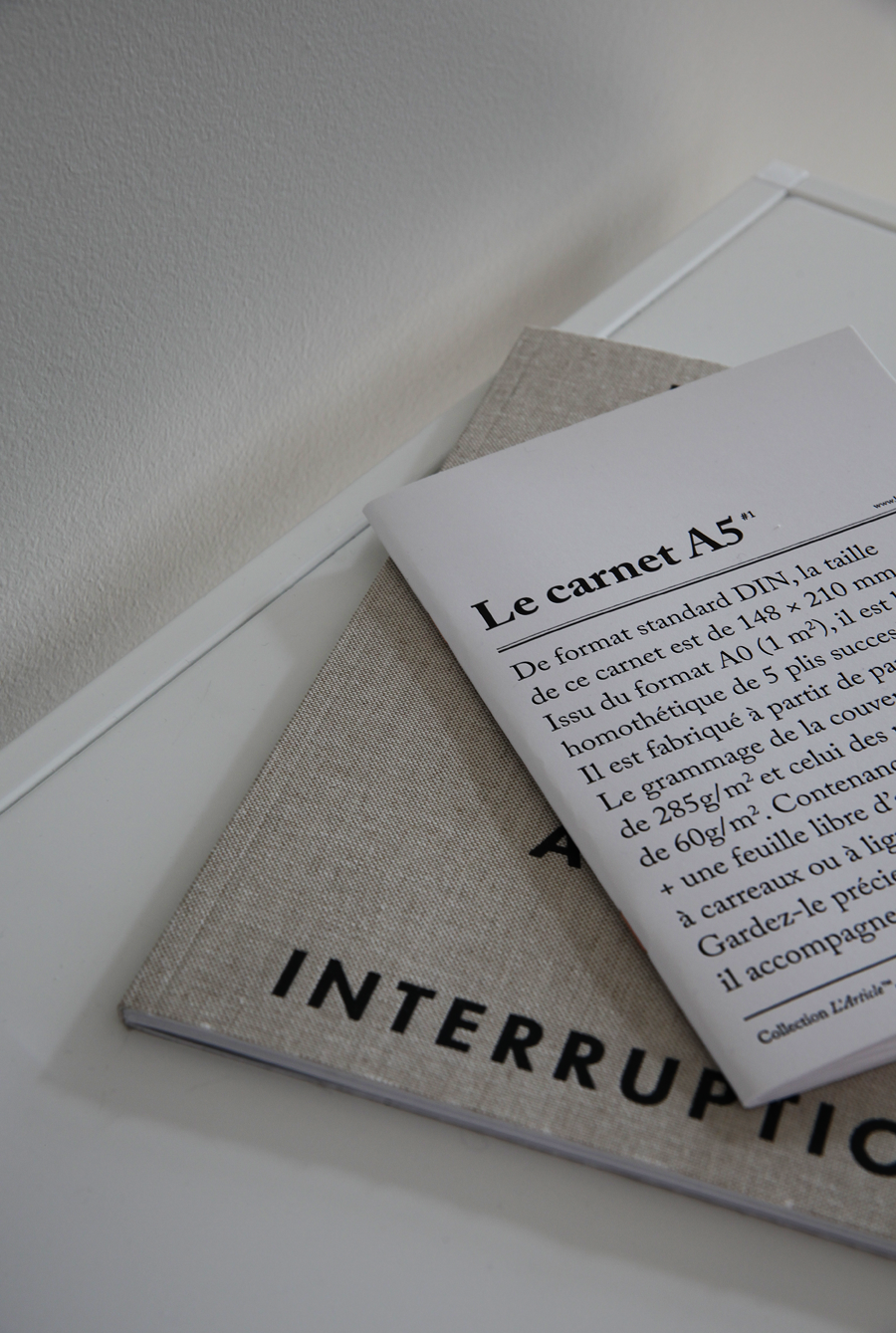 My office didn´t need much to get the fresh spring feeling I wanted. The shelf doesn´t have to be filled up so I maintain the airy feeling I like. Extra storage and a space for books, papers and plants. 
Det er ikke mye som skal til for en vårlig oppfriskning, jeg har flyttet litt rundt på møbler og hyllen jeg har stående på kontoret nå var akkurat det jeg trengte for å både få plass til mer oppbevaring. Og siden den ikke må fylles opp med permer og papirer har jeg også et sted å sette planter og legge fra meg papirer mens jeg arbeider.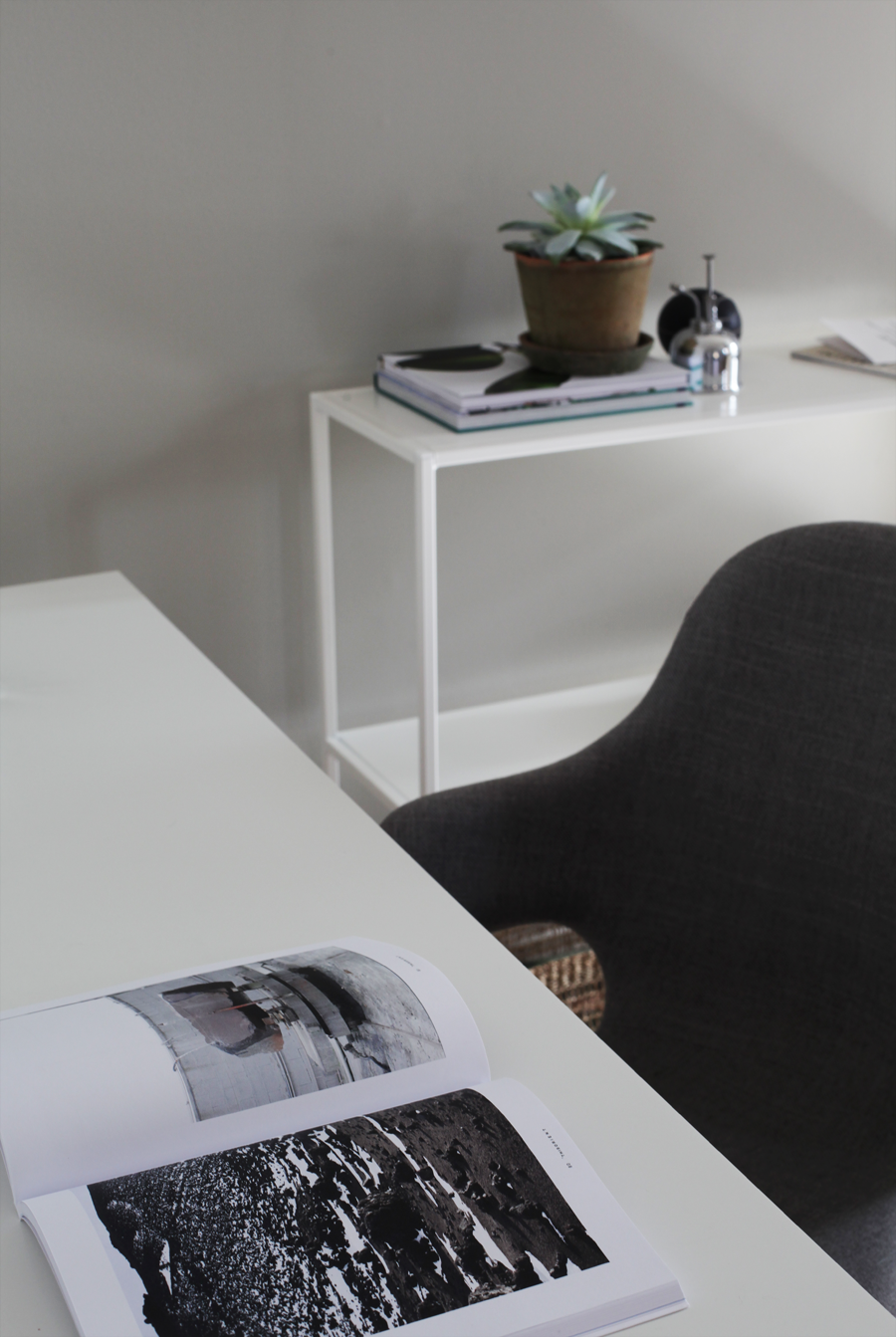 The products I´ve used from Ellos in my styling, with links:
Ceramic pot from Ellos Home
Basket in seaweed (comes in a set of two) from Bloomingville
White notebook from BE-Poles
Produktene jeg har brukt fra Ellos i stylingen er:
Keramikkpotte fra Ellos Home
Kurv i sjøgress fra Bloomingville
Hvit notatbok fra BE-Poles
photo © elisabeth heier  
Elisabeth
Innlegget SPRING FEELING IN THE OFFICE dukket først opp på ELISABETH HEIER.