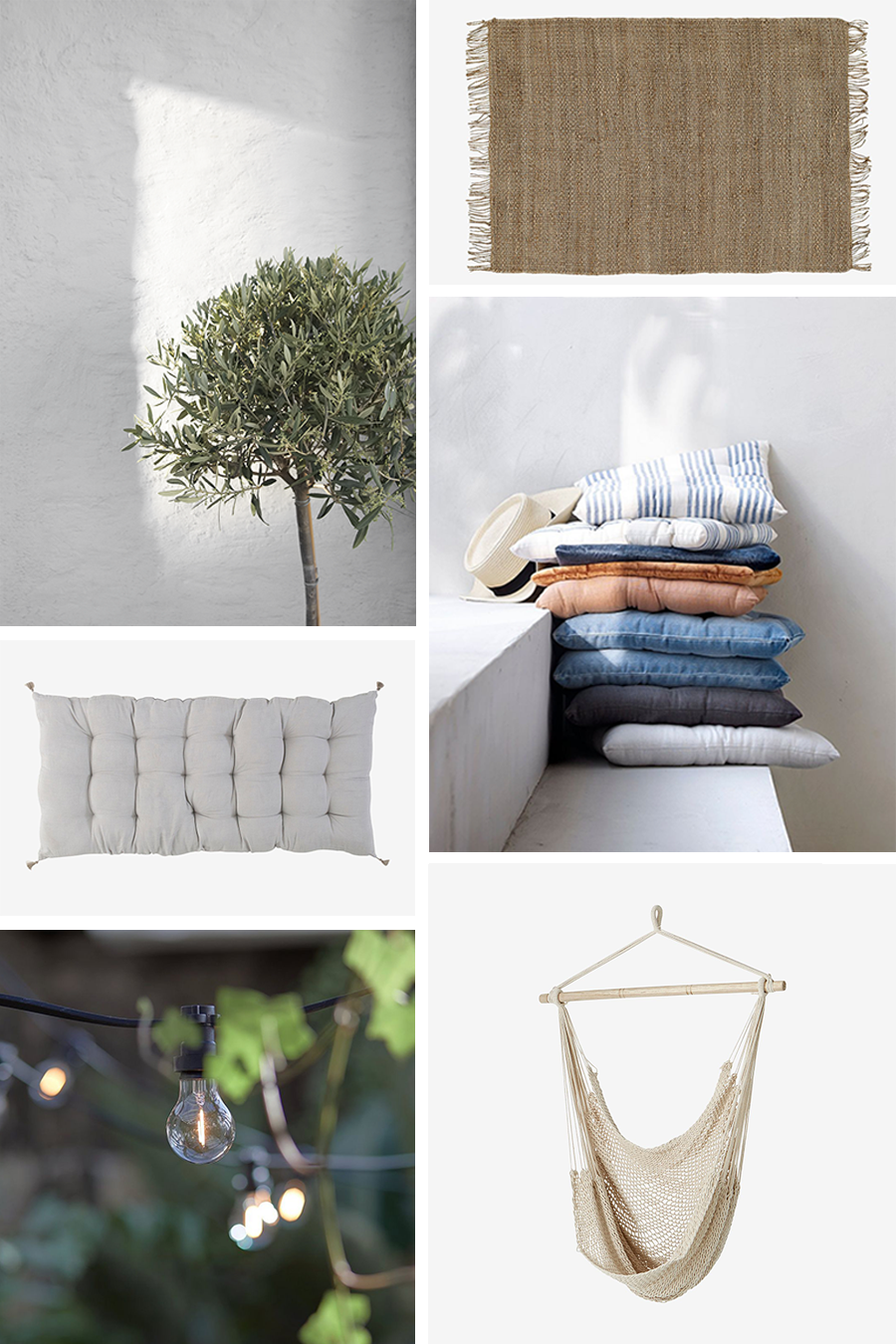 Paid partnership with Ellos
During Easter I started preparing my balcony for spring and since then the trees has started blooming and all the ice and snow has disappeared from the yard. We've been waiting for spring for so long and now its time to enjoy it as much as possible. I've already gathered my friends in my small balcony for late night talks, woolen plaids included, I guess I'm not the only one looking forward for barbecues and nice garden parties. In order to enjoy all of this when the weather calls for it I´ve searched through the wide range of  accessories and furniture for the outdoor space from Ellos and selected my favorites. Luckily they also have some good discounts right now.
1. Carpet for the balcony or terrace, made of natural jute. Available in two different sizes. 2. This cusion is perfect for a long bench instead of having several small ones. Made of linen with a beautiful texture. Available in a variety of colors. 3. A stack of cushions always comes in handy during summer. For the stool, the bench or when you run out of chairs and people sit down on the floor instead. Right now you'll get four for the price of three. 4. For nicely lightened up summer nights, light strings is needed. These you can keep outside all year long. 5. A hanging chair is a nice addition outside and I know my kids would love having one. One of my best summer memories was sitting in the hammock at my grandparents. Here I´d have the same, more suitable for a smaller space. Make sure to keep this one dry and underneath a ceiling. More inspiration here, also with what to wear for the garden party.
Elisabeth
The post SPRING ESSENTIALS appeared first on ELISABETH HEIER.