It takes vision and courage to break away from monotony and to try out something new and audacious – both in life and design! Moving away from the constraining boredom of urban apartment units, SODA Apartments conjured up and brought to life by Gresley Abas Architects definitely take you down the less trodden path. Nestled inside a heritage building in Northbridge, an inner suburb of Perth, these 13 creative and space-savvy apartments offer refreshing and exclusive living spaces where ergonomics and aesthetics come together seamlessly.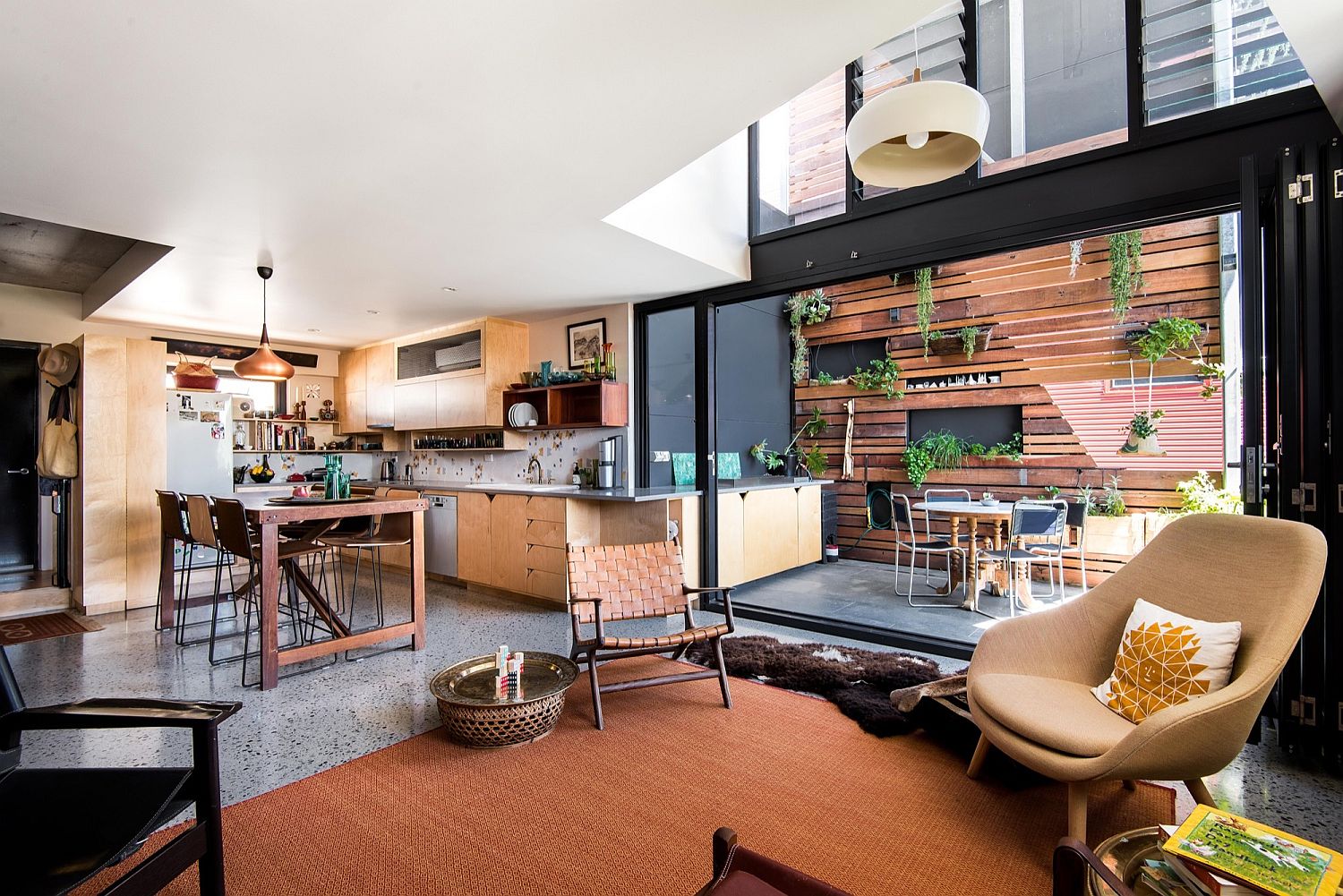 From the modest 52 square meters to the more generous 142-square-meter apartments, every unit inside this revamped building has a charm of its own and showcases smart spatial design. The façade of the building itself is preserved and given a new sheen in white, gray and colorful graffiti! On the inside, it is a neutral color scheme coupled with open plan living areas, comfortable bedrooms and minimal bathrooms that set the mood. Some of the apartments also bring home eco-friendly goodness thanks to vertical living walls and generous decks filled with greenery.
RELATED: This Apartment Inside Iconic Edwards & Co. Building Acquires a Modern Sheen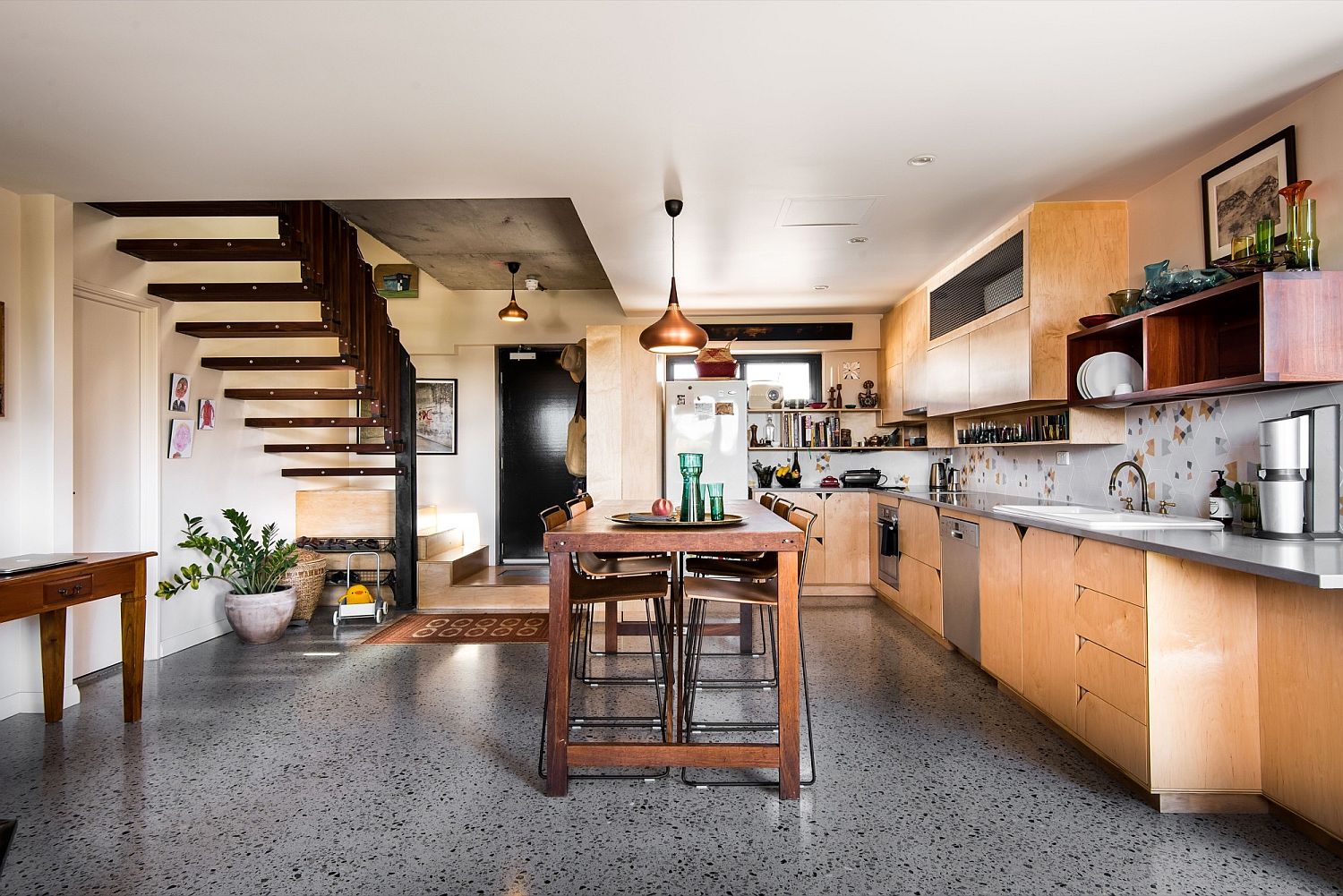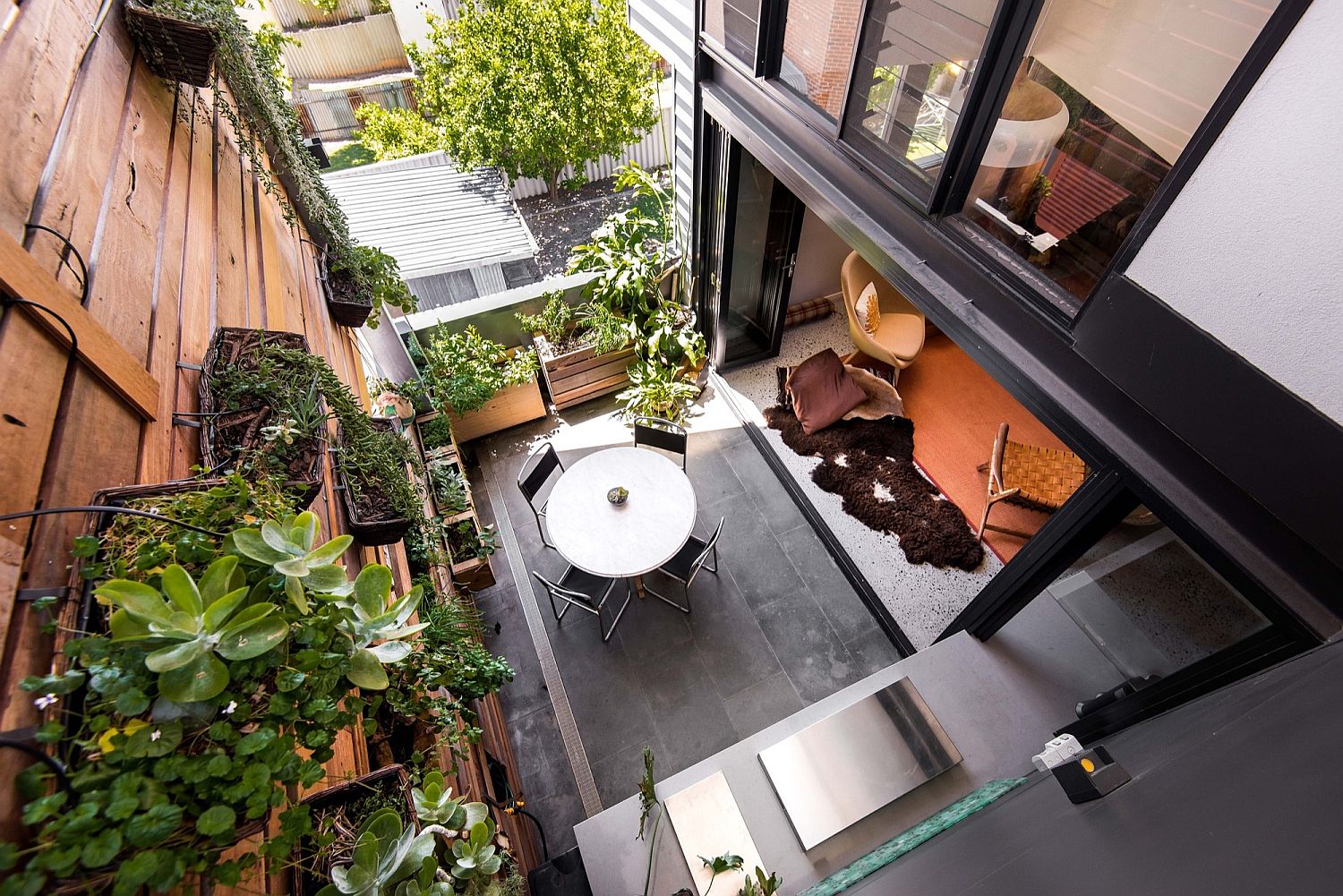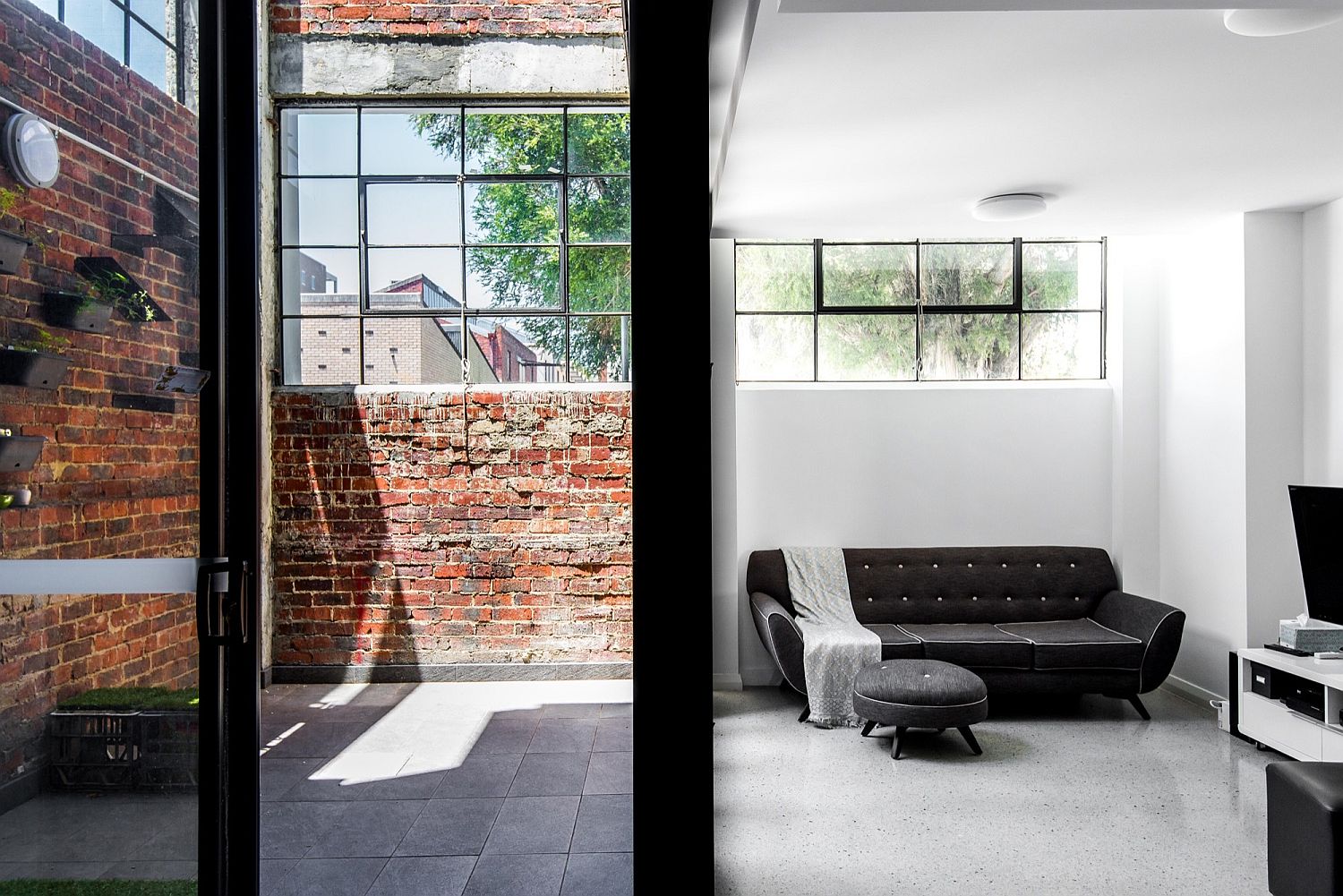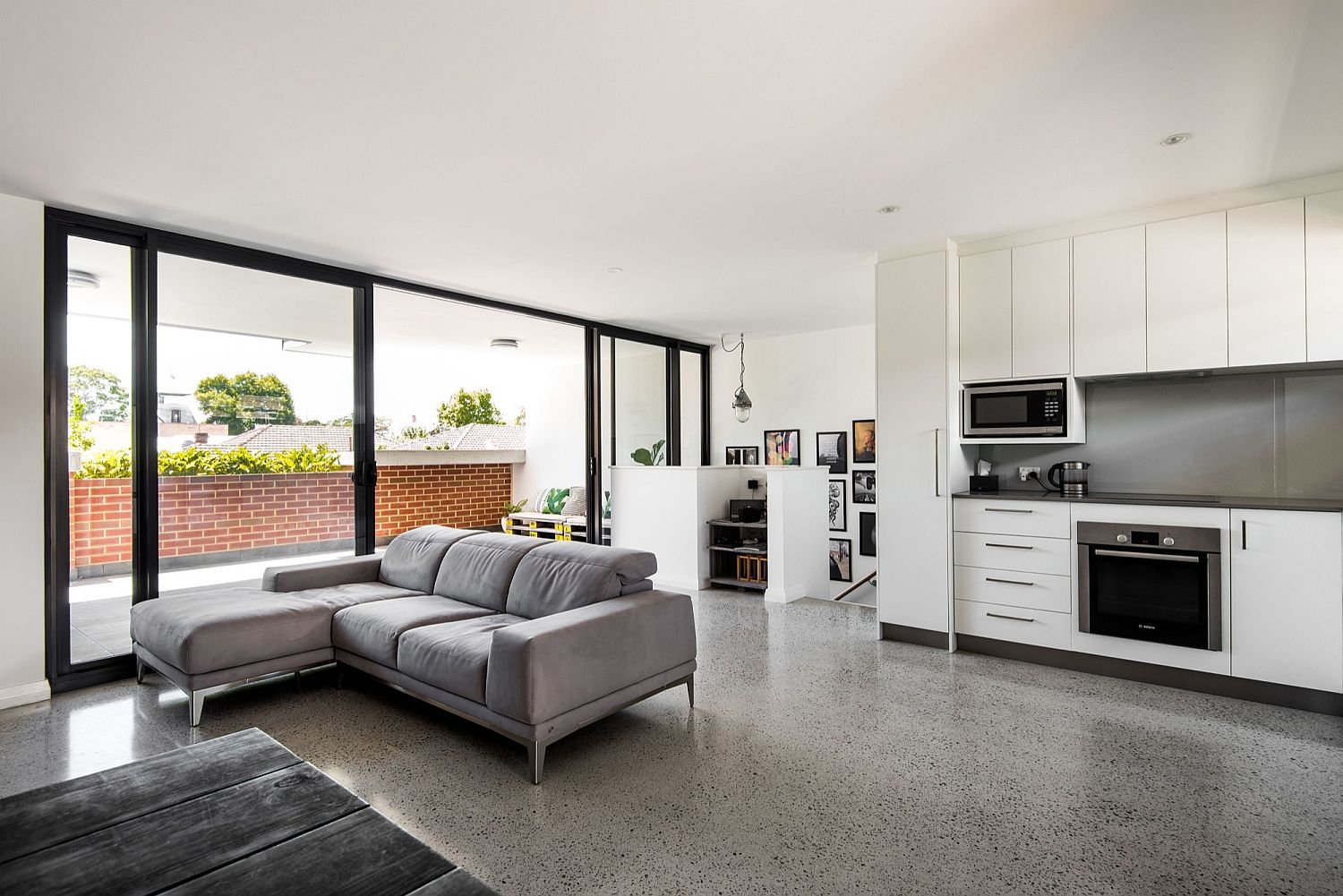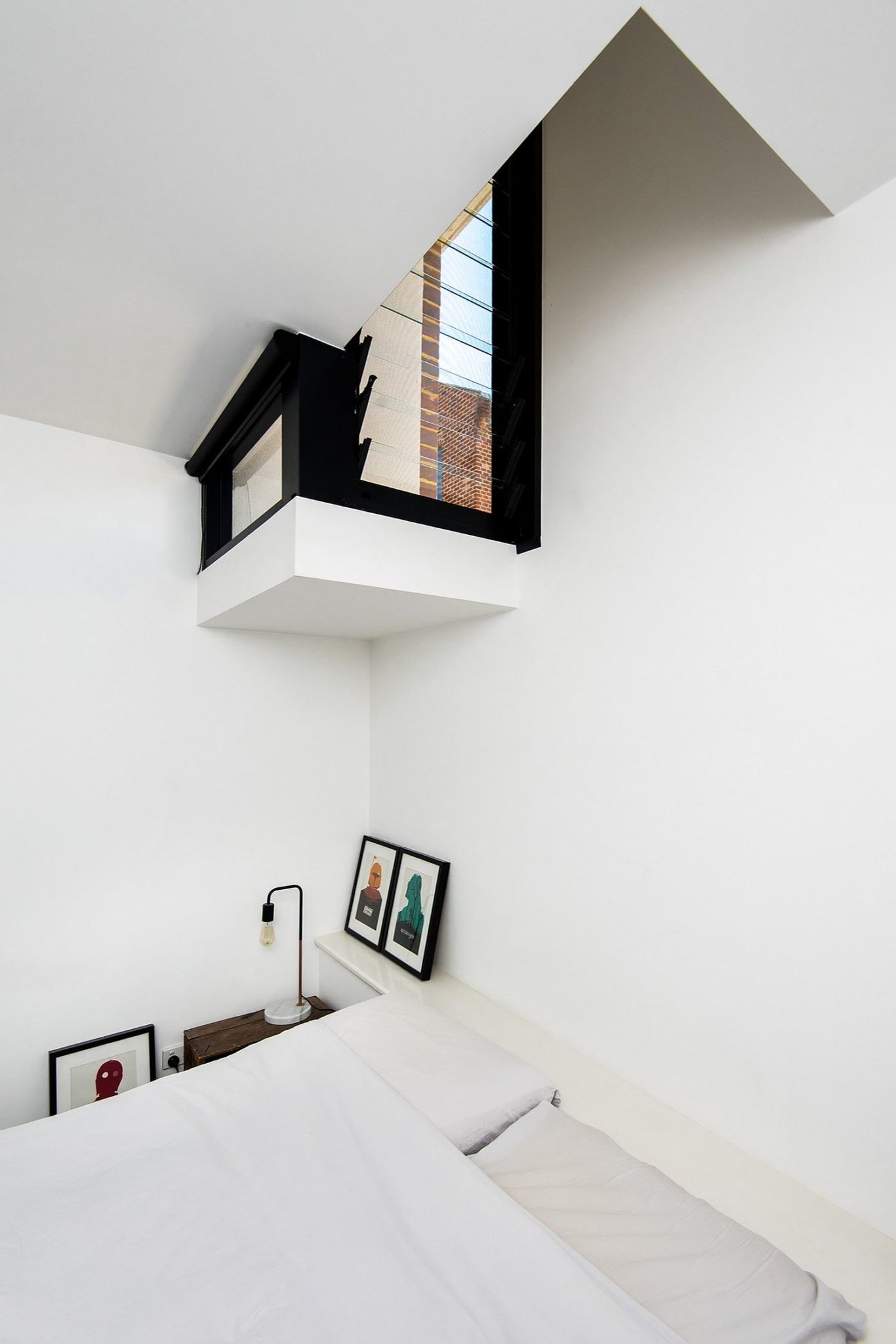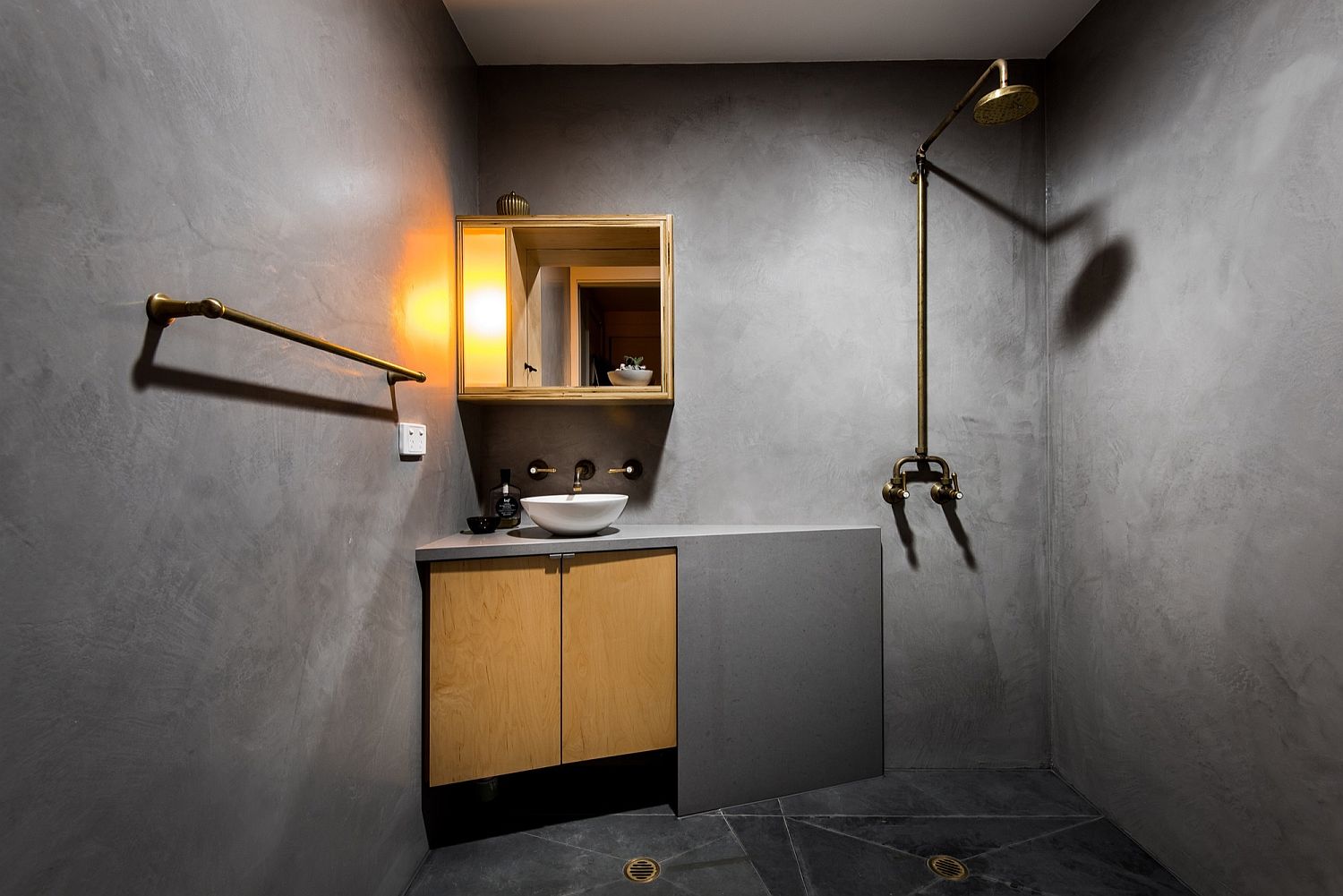 A particularly interesting feature of the 2-story apartments inside the building is the way in which the living rooms occupy the upper floor while the bedrooms are snugly hidden on the lower level. Periscope-style custom windows connect the two levels visually with the overall flow of light being left unhindered. A truly exceptional makeover that challenges the rigid perceptions that surround urban apartment design… [Photography: Dion Robeson]
RELATED: Respect for the Past: Smart Makeover Revitalizes Heritage Home in London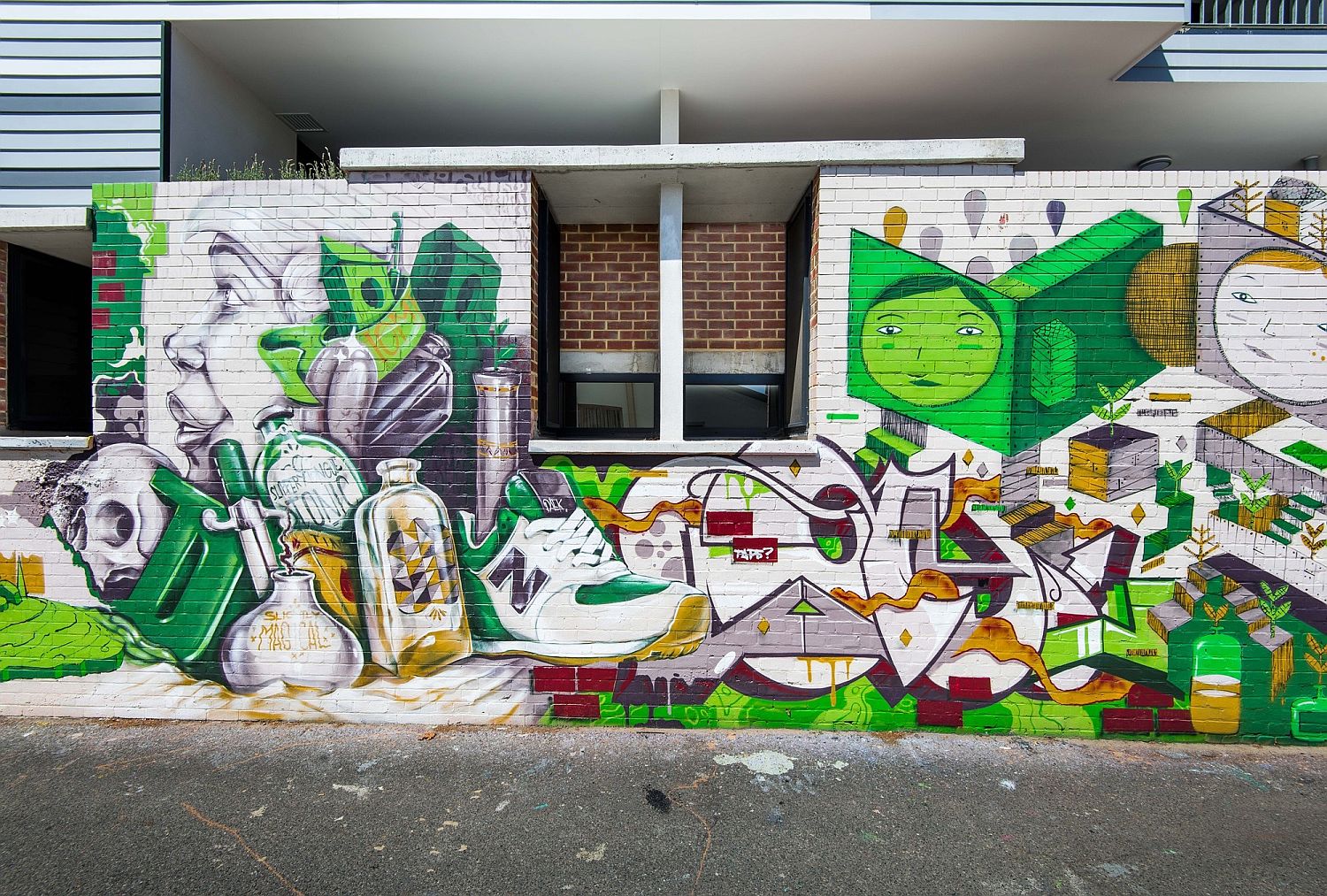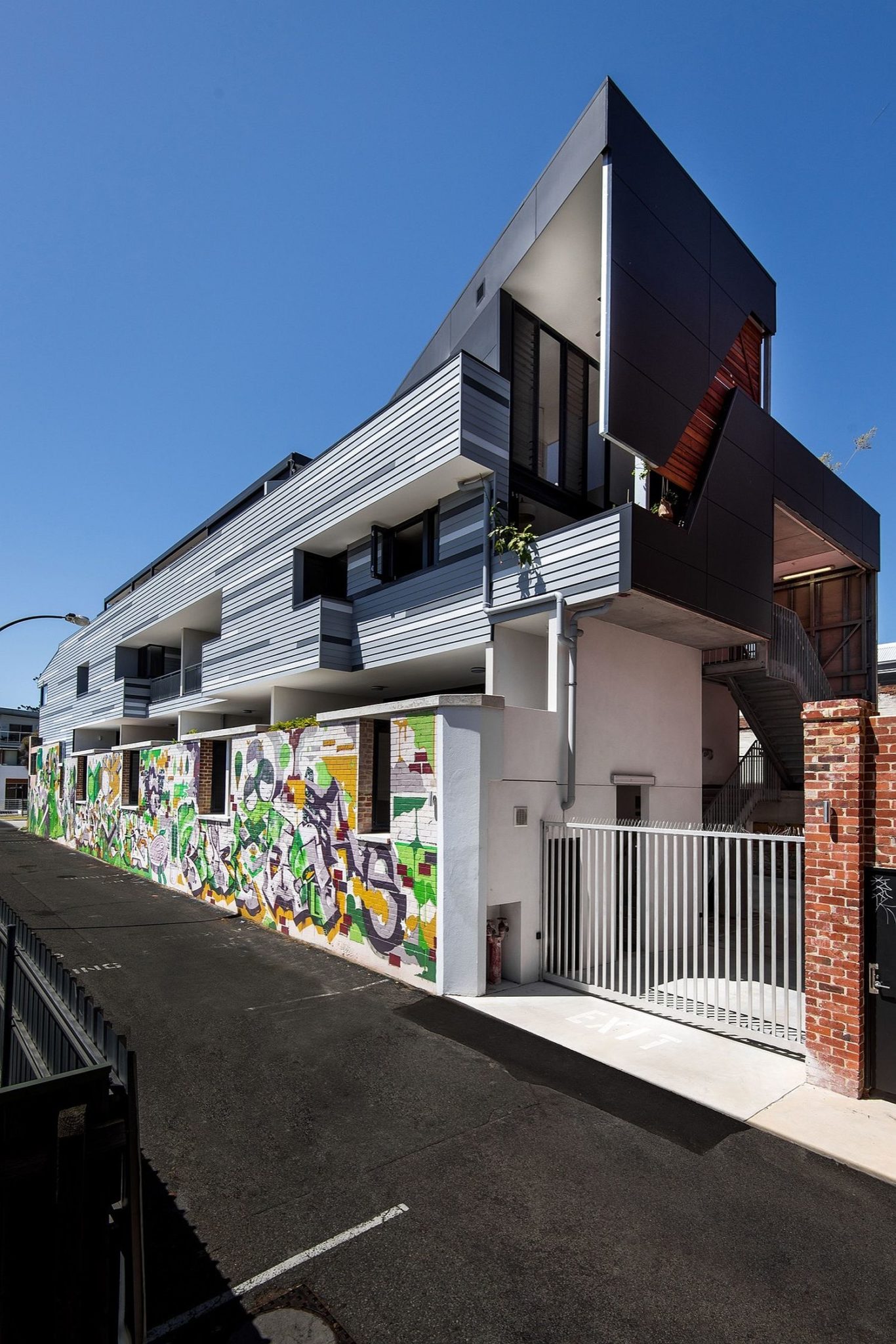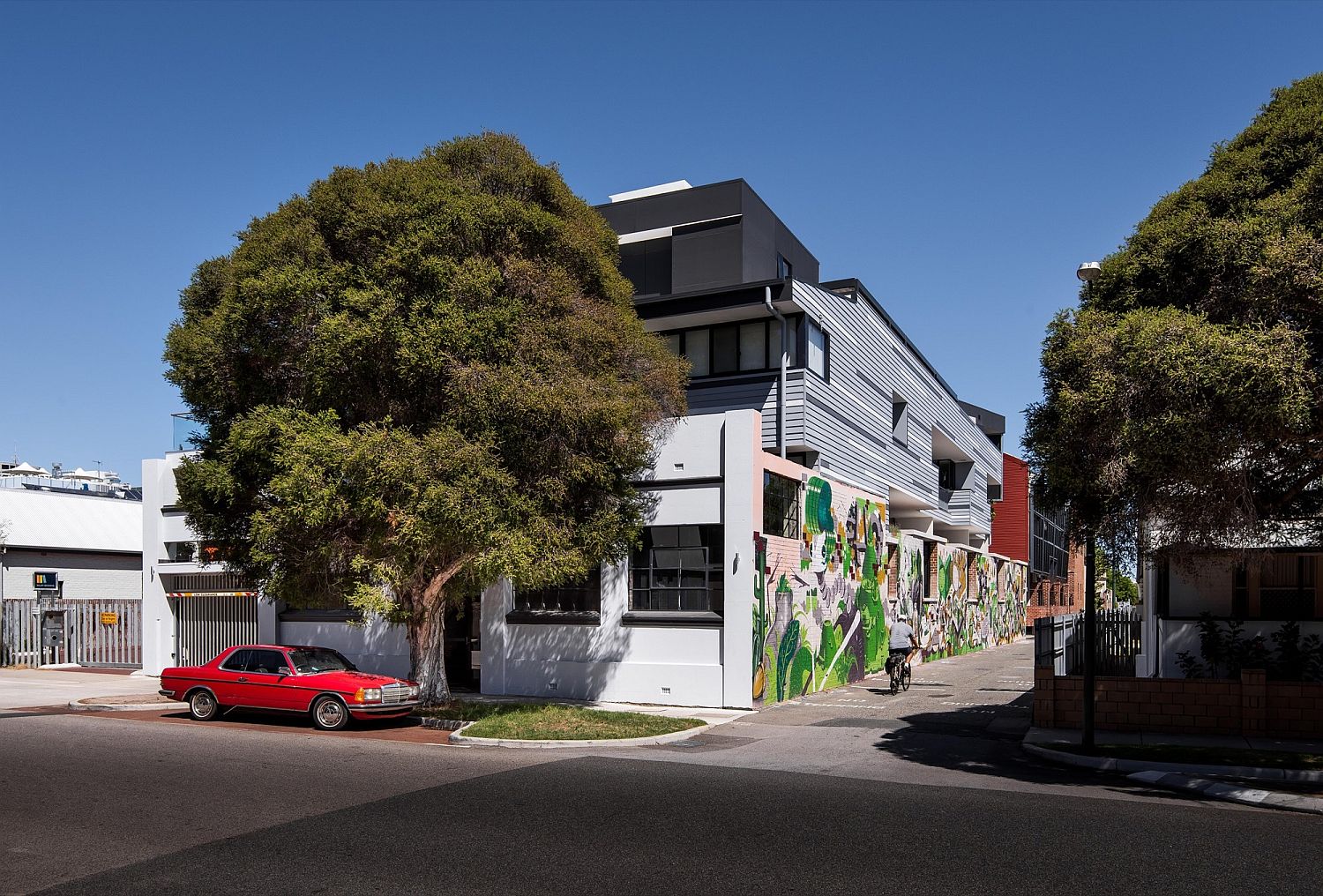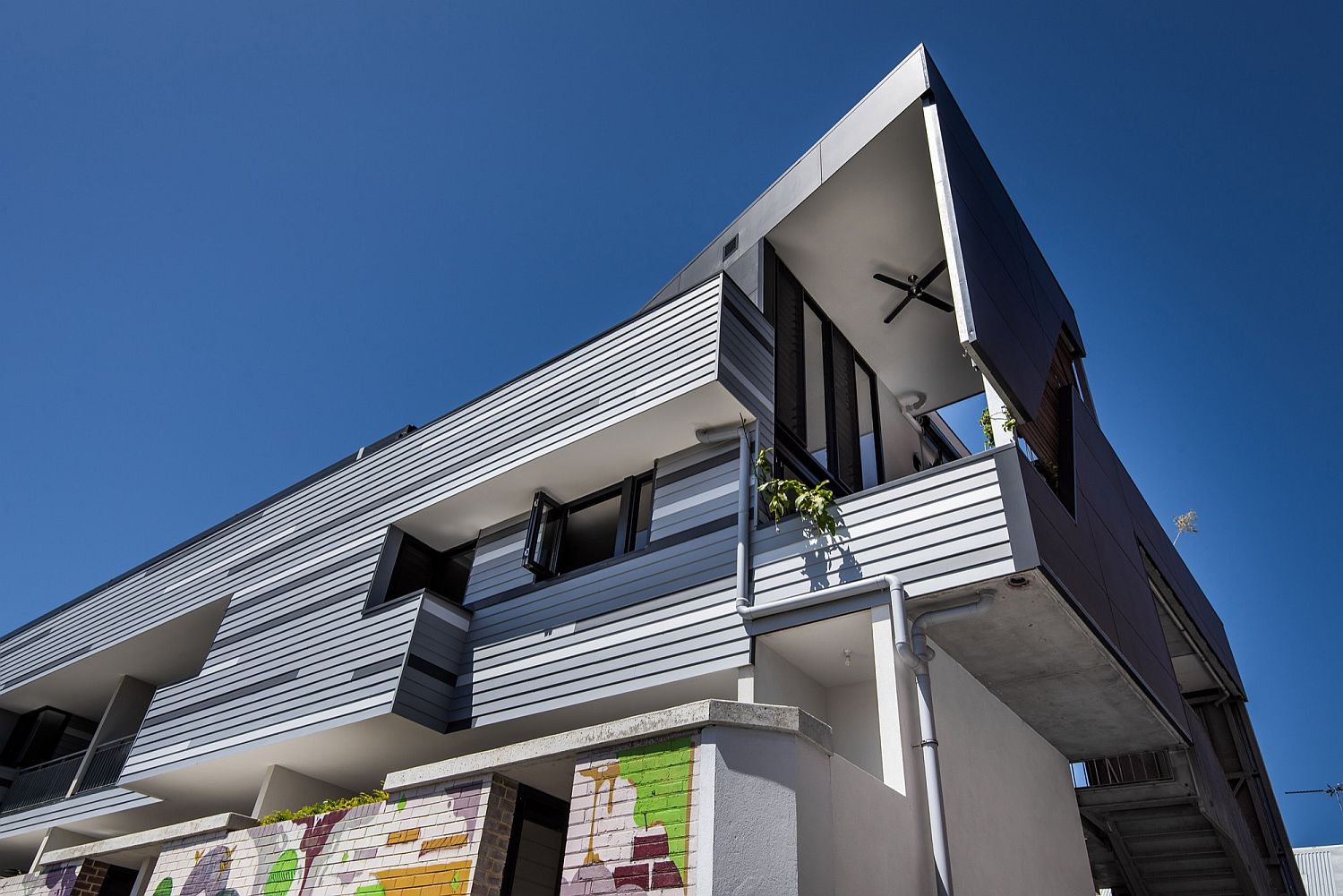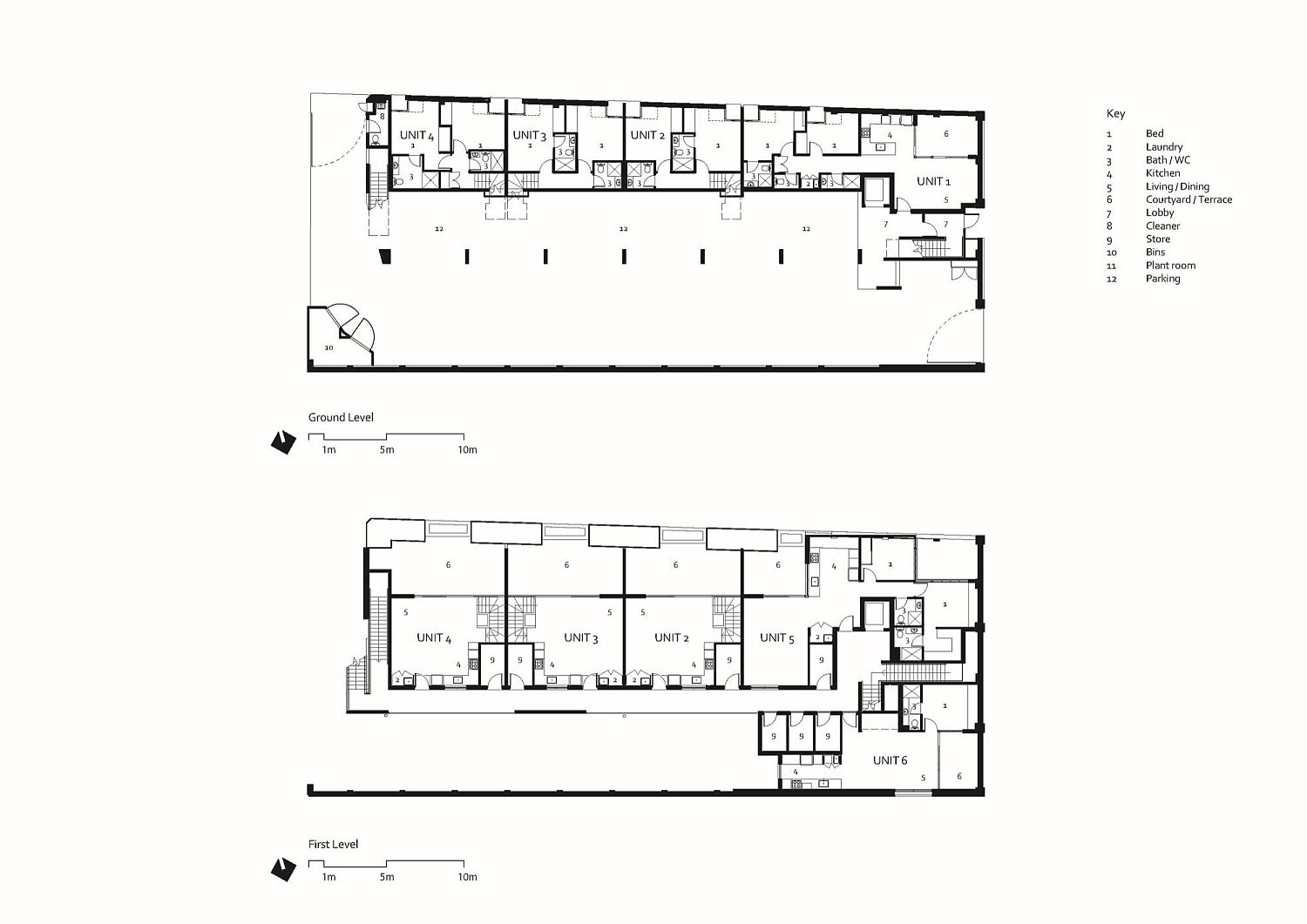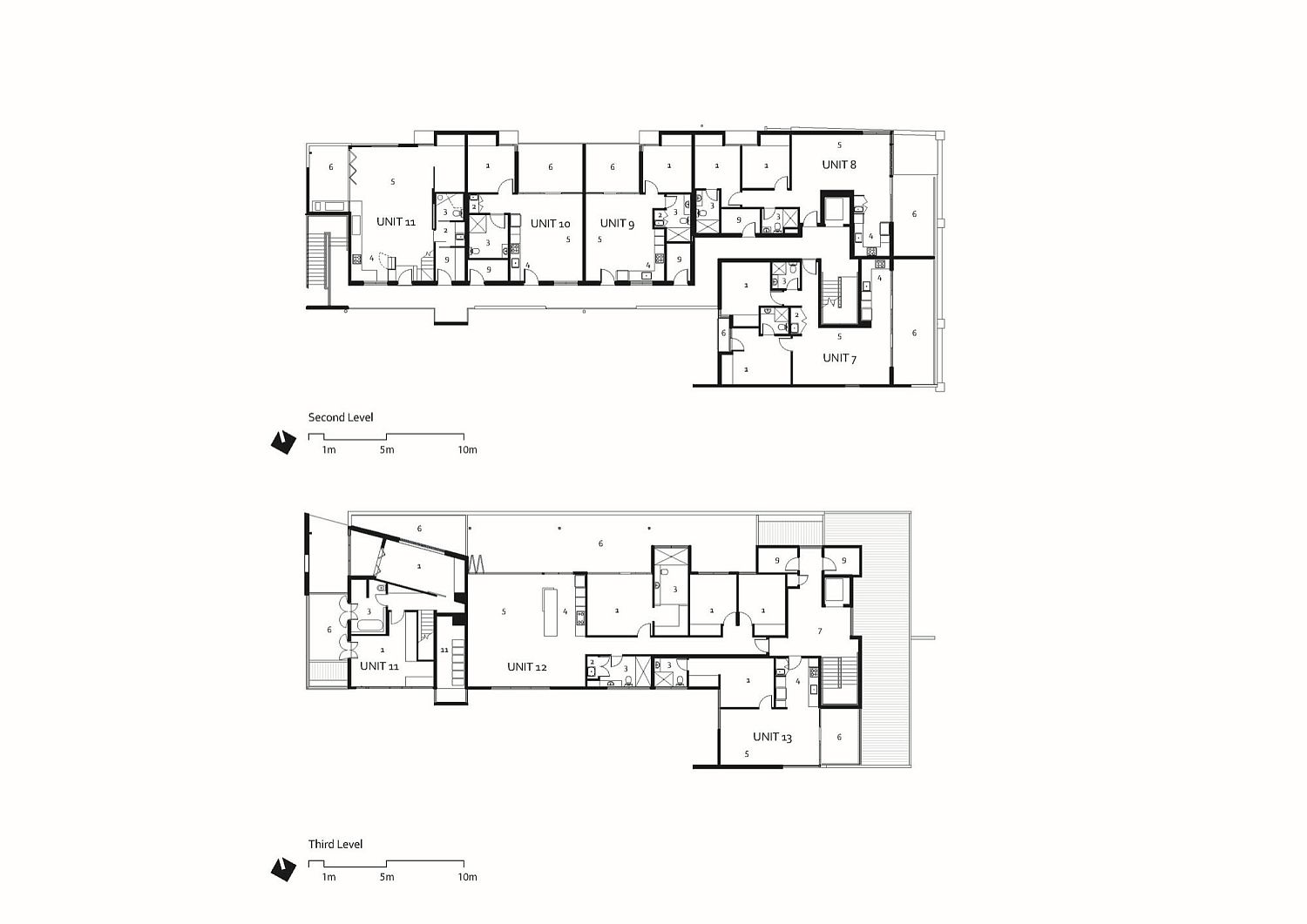 You're reading Smart Spatial Design: Nifty Apartment Units Find Space Inside Heritage Building, originally posted on Decoist. If you enjoyed this post, be sure to follow Decoist on Twitter, Facebook and Pinterest.