A variety of constraints played a key role in creating the distinctive and creative A's House on Hoang Van Thai Street, Hanoi, Vietnam. With no more than just 46 square meters available for the construction of a modern and space-savvy home for a newly married couple, Global Architects & Associates turned towards a gorgeous atrium to open up the modest interior and give the residence an interesting dynamic. Built on a tight budget and in a short duration of time, the basic steel structure of the house allowed for the considerable reduction of construction costs.
The open atrium on the lower level welcomes you with a breath of fresh air and plenty of natural light that enlivens the dining area, small living space and kitchen next to it. With the public spaces being placed on the lower level, a large bedroom and a multi-purpose room that serves as a home office, study and relaxation space make up the second level. A small bridge connects the bedroom with the multi-purpose room and leaves enough open area of the atrium void even as rustic color scheme and diverse finishes in brick and wood shape a welcoming and unique house.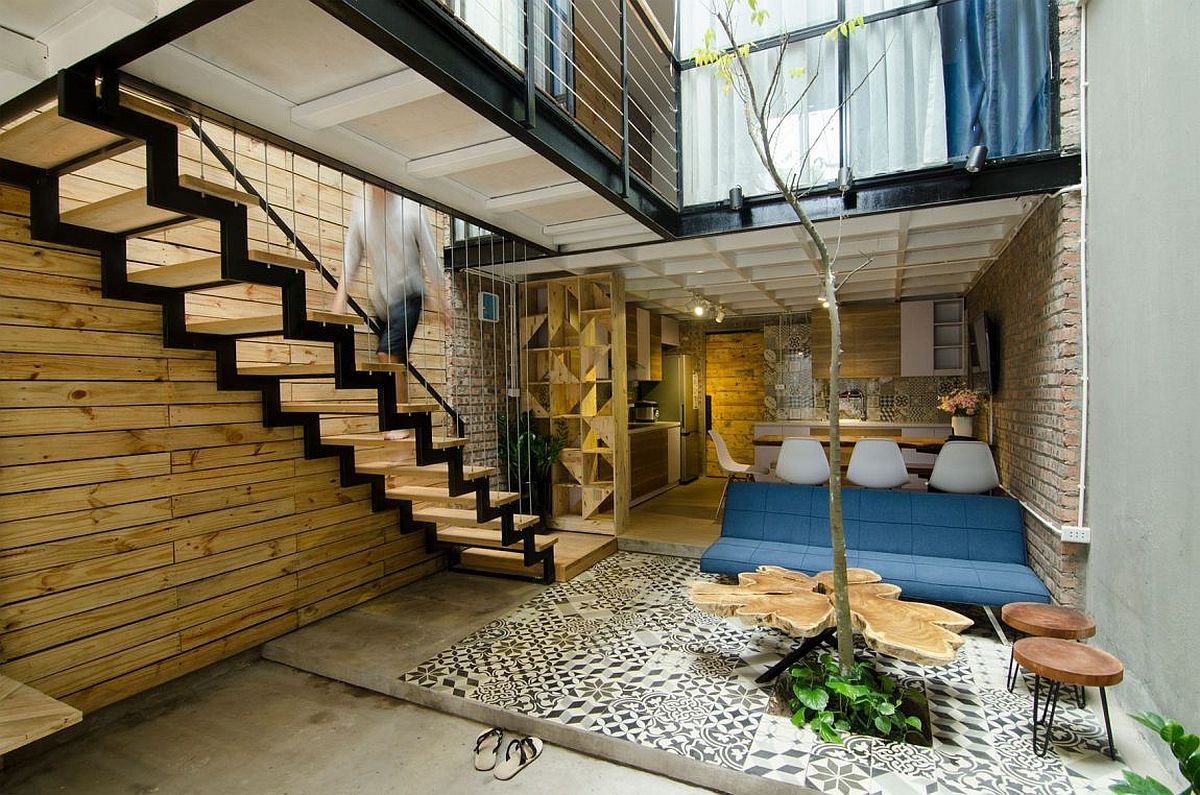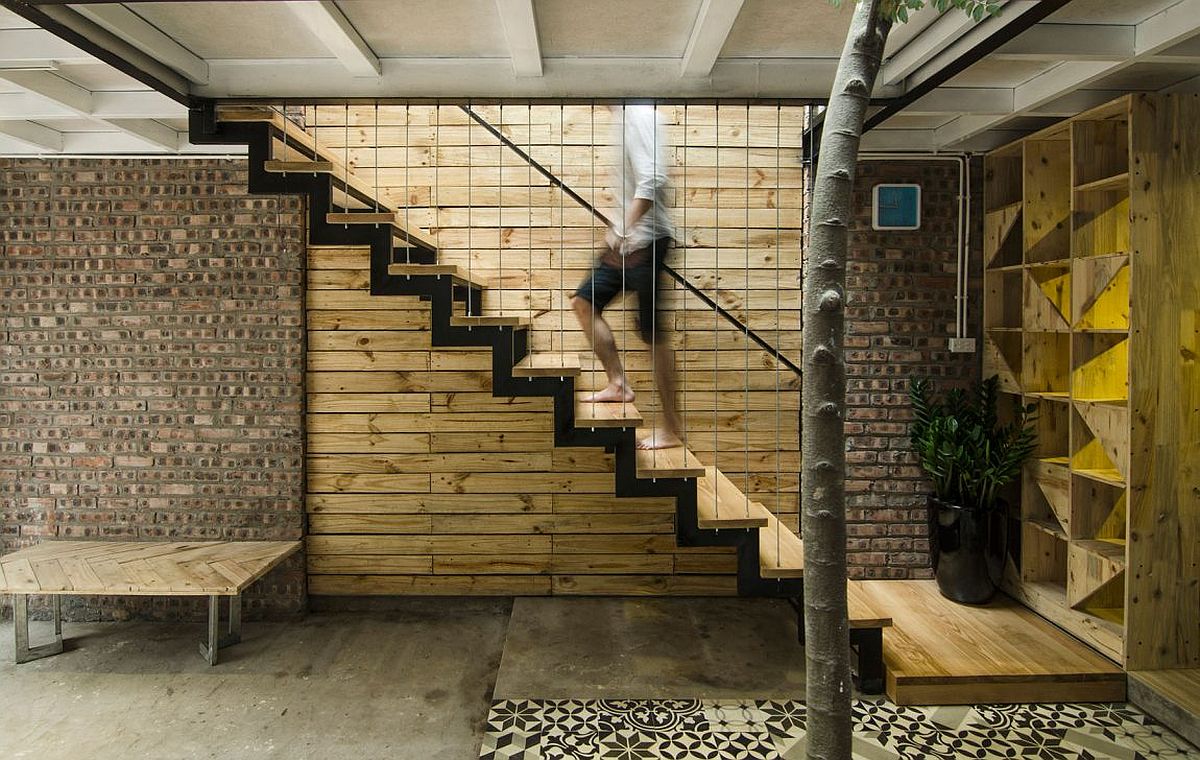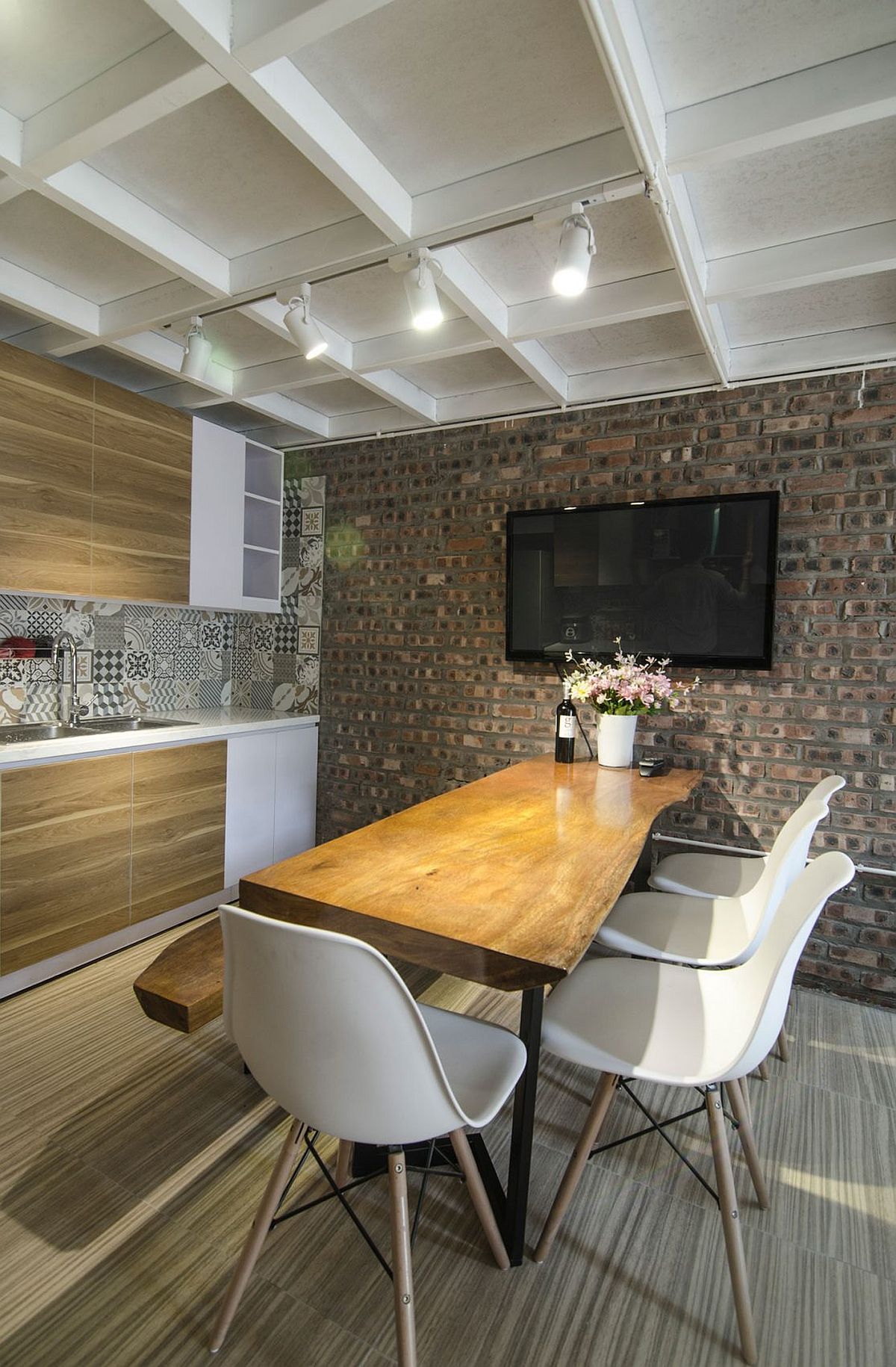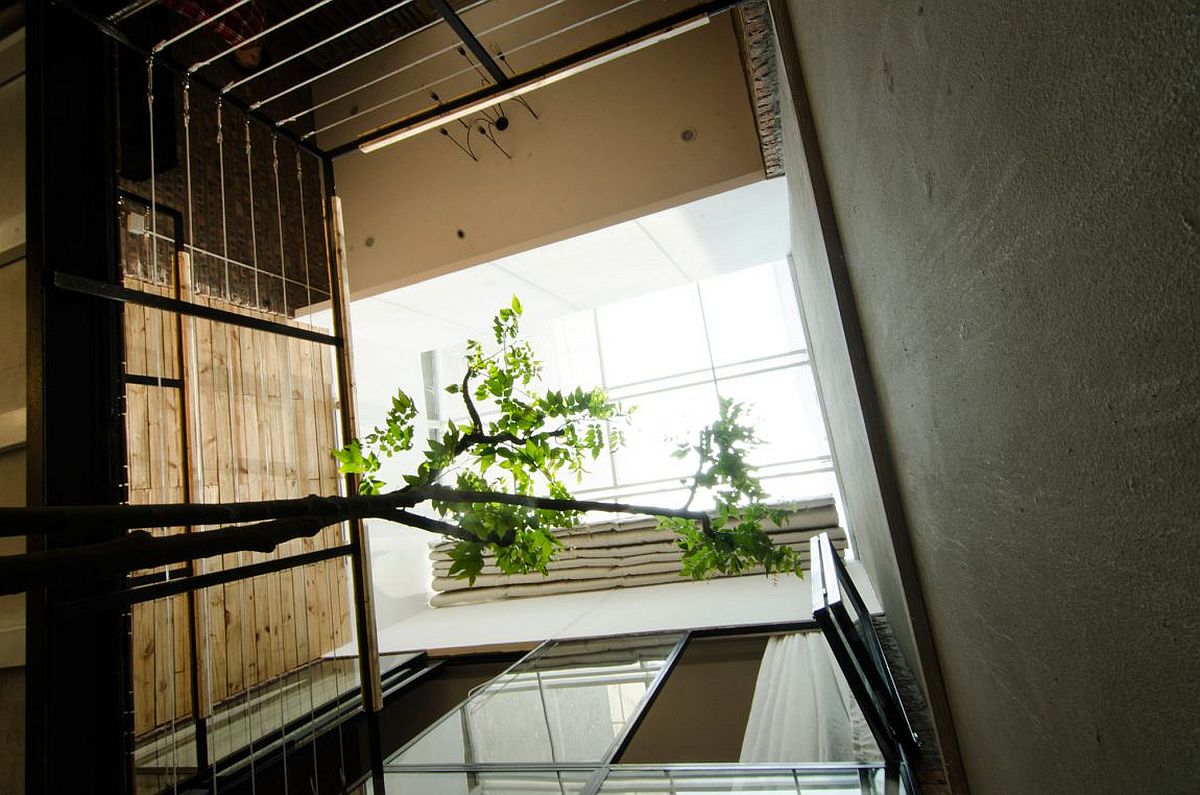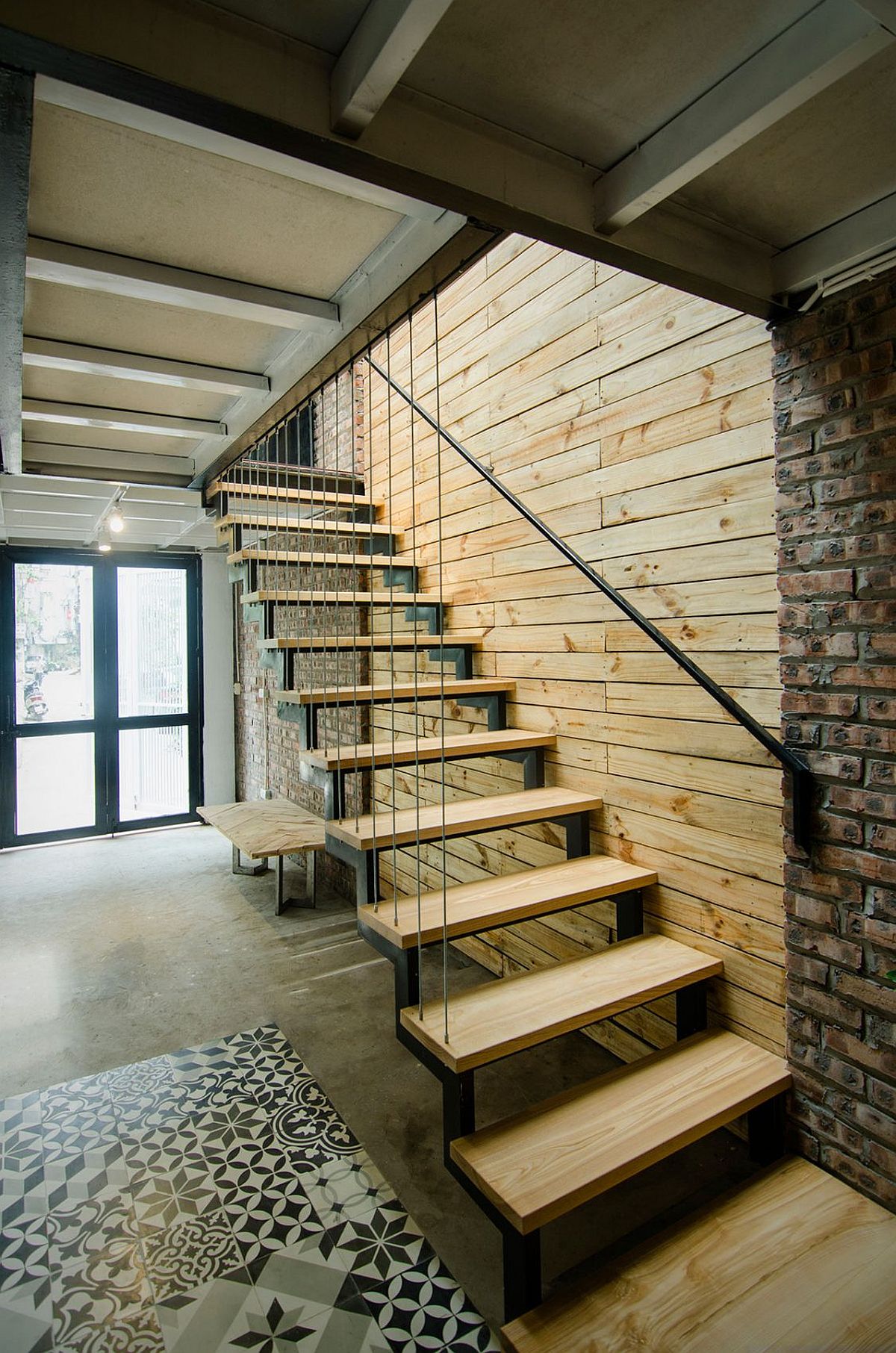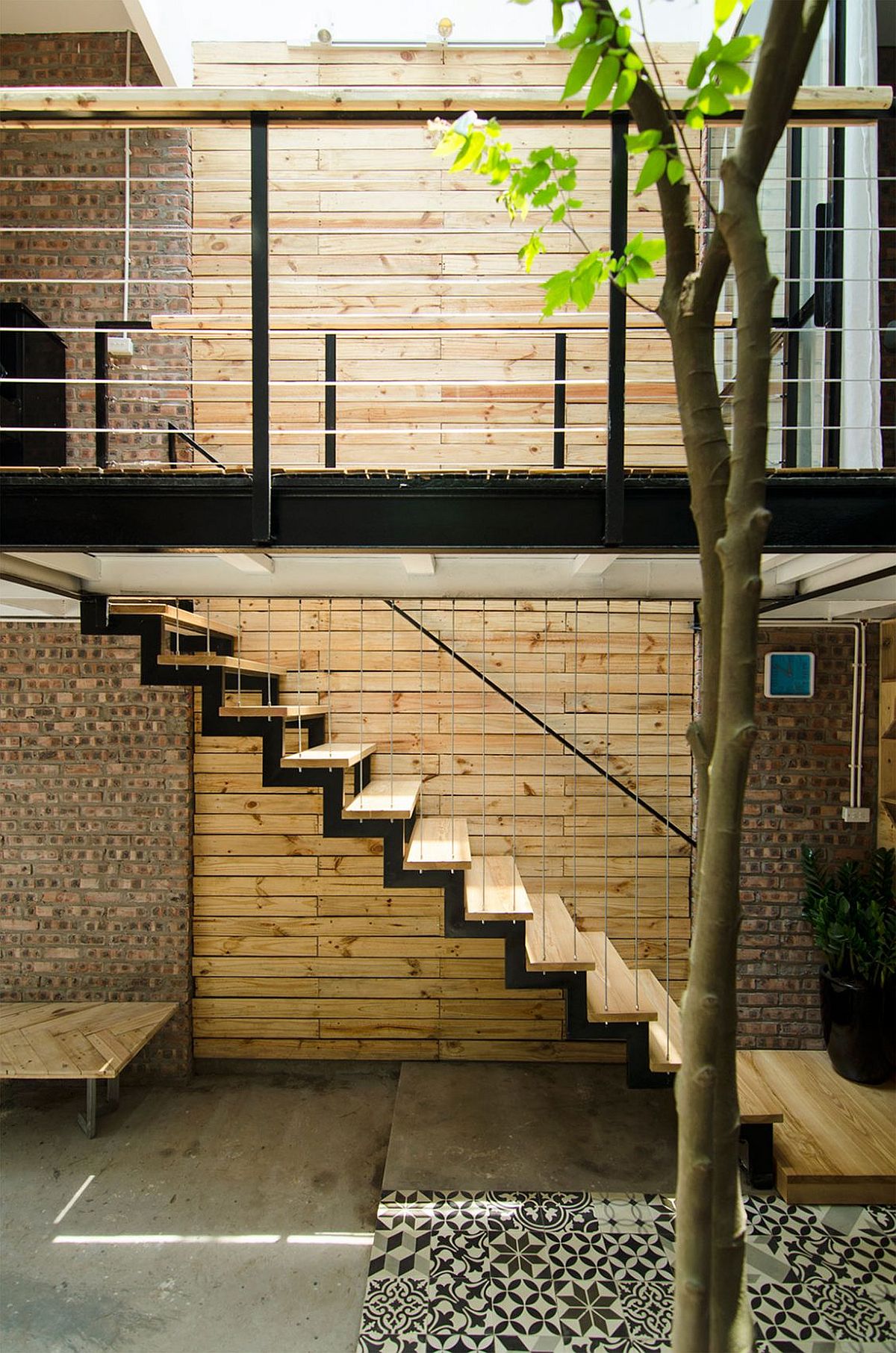 Each house built has their own interesting story behind and this house does, too. The owner, a young lecturer, with his little knowledge in wood furniture, had himself designed and created furniture for his own house, making the house look as it is hiding something really special in his way!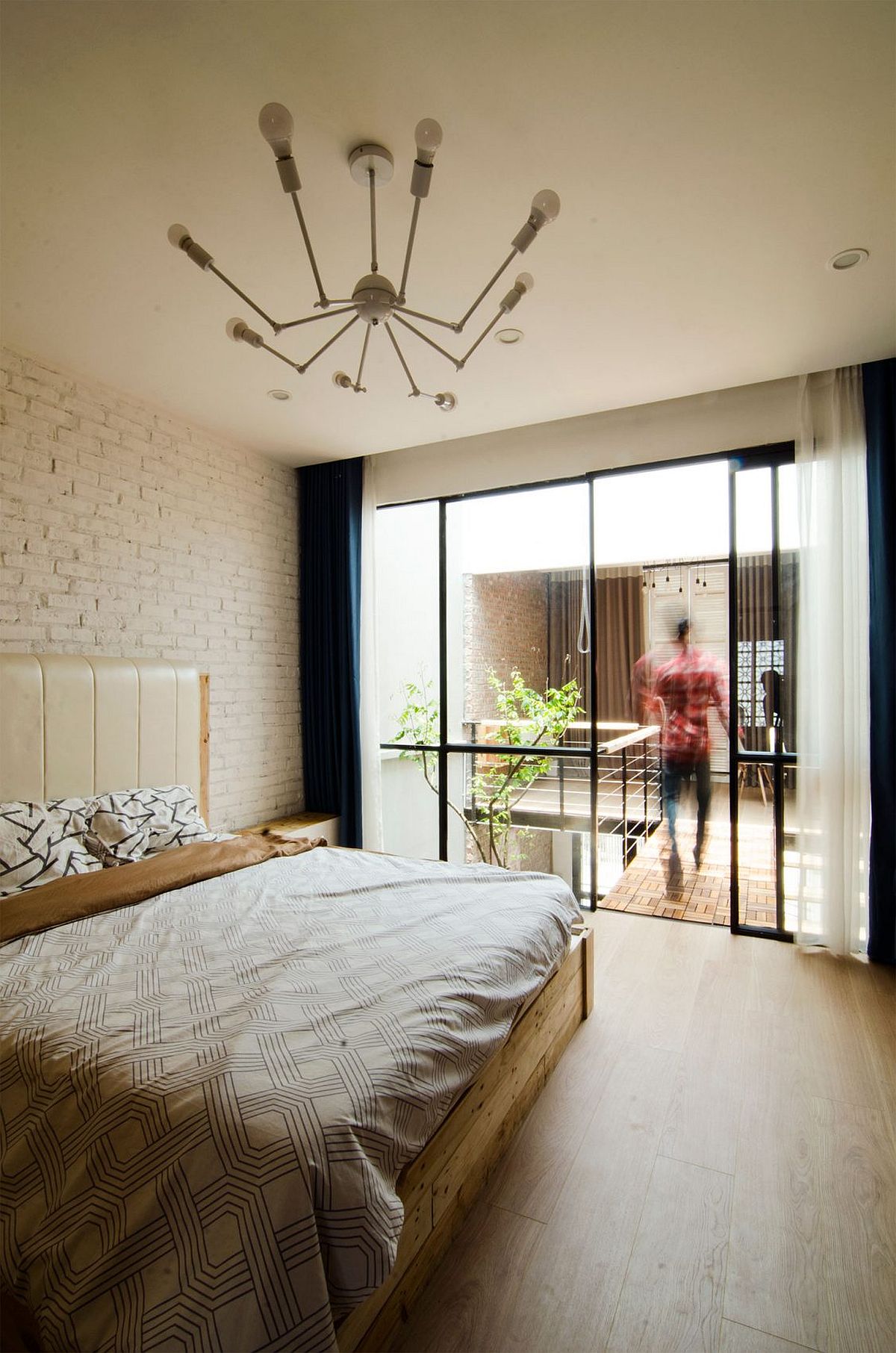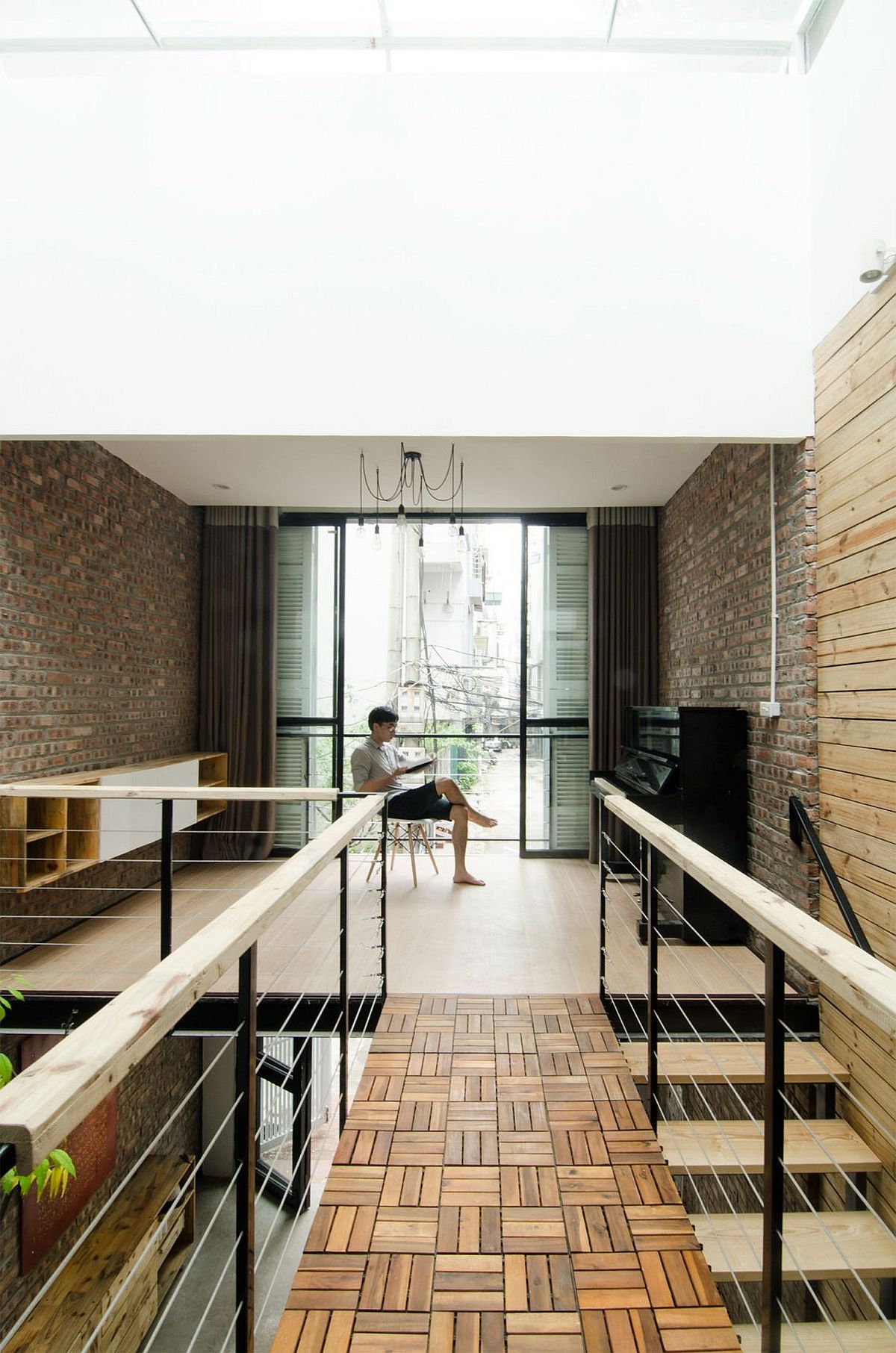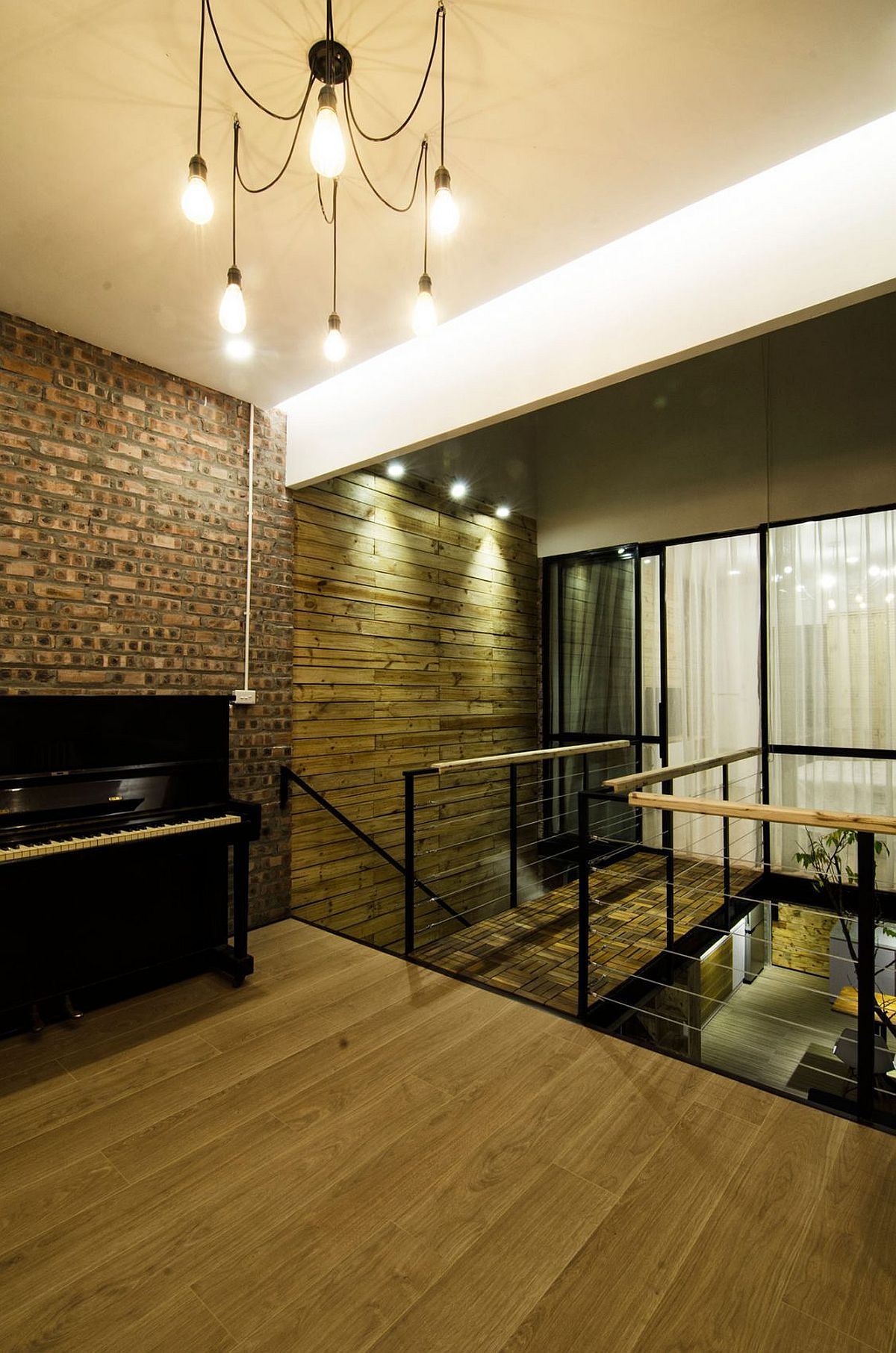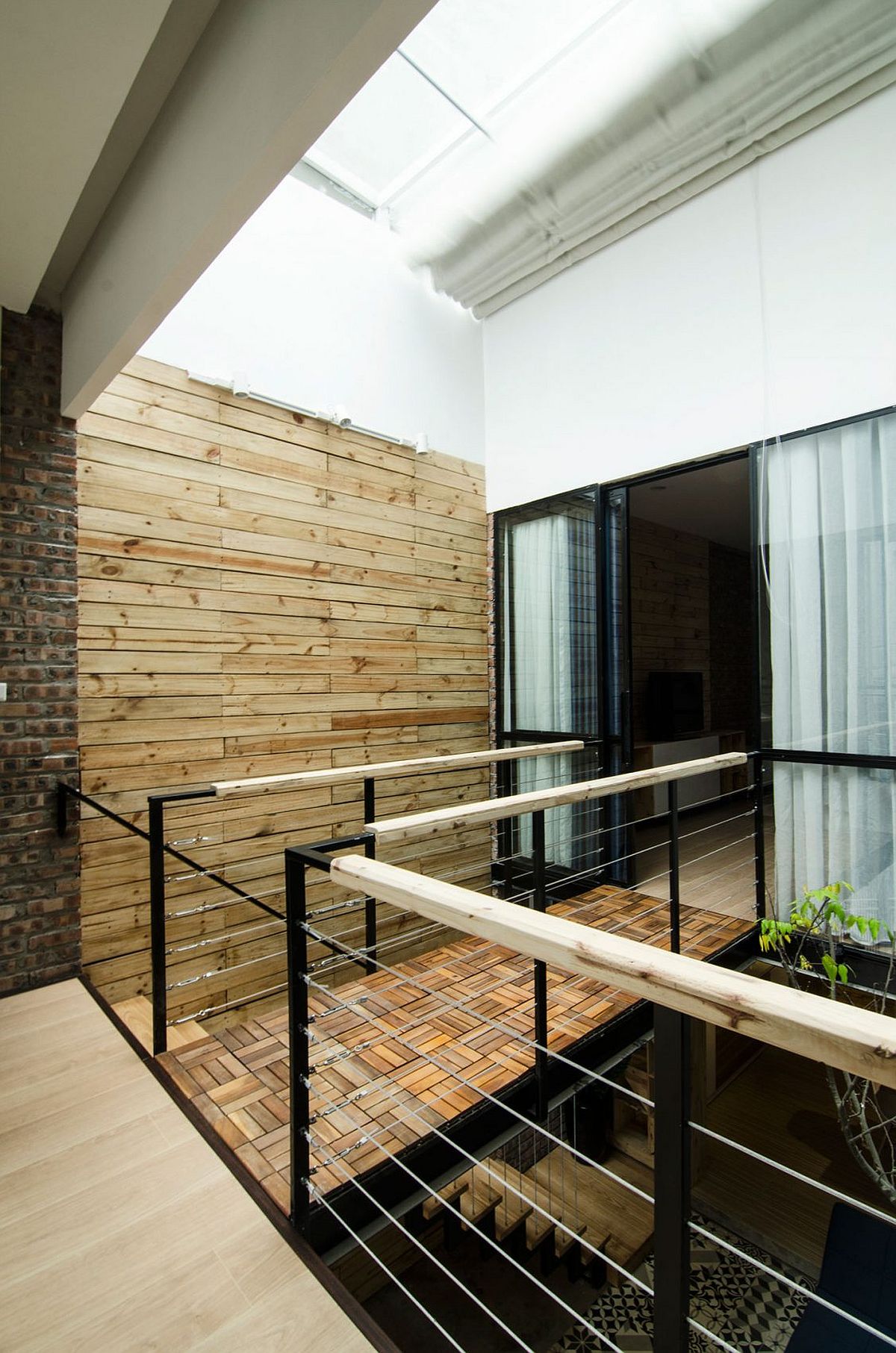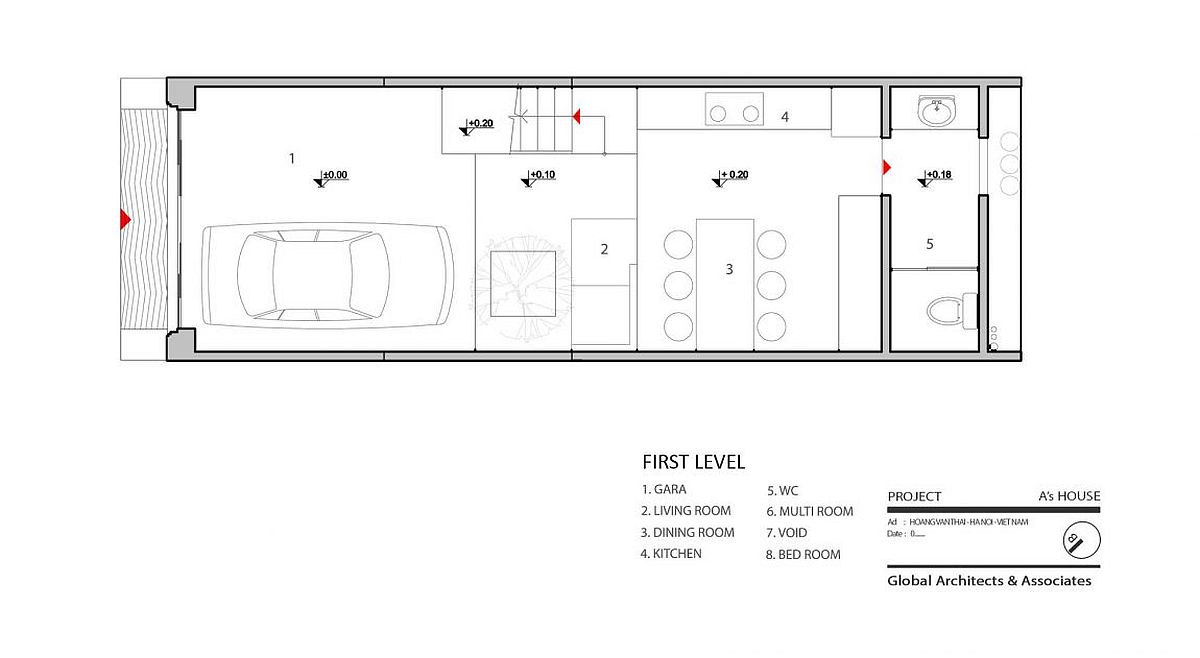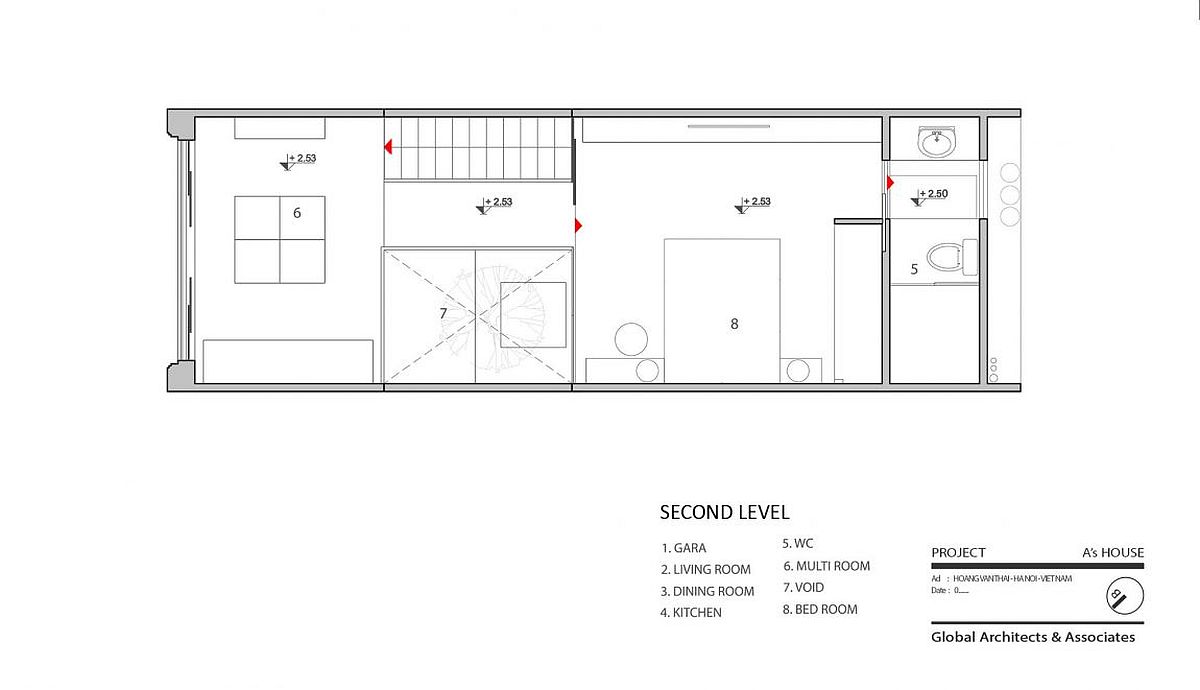 You're reading Small Home Maximizes Space and Ventilation Using a Cool Atrium, originally posted on Decoist. If you enjoyed this post, be sure to follow Decoist on Twitter, Facebook and Pinterest.