Giving a 1960's home in the bustling neighborhood of Belrose, Sydney a smart modern makeover, Bijl Architecture turned to innovative design and sweeping alfresco spaces to create a stylish, contemporary family home. The original brick façade of the house was considerable altered by turning the old veranda at the front into a fabulous timber screen that offers complete privacy those inside. The slated timber addition not only helps create a sense of privacy, but it also filters in sunlight and manages to deliver that fine balance between a cool living environment and a light-filled, cheerful interior.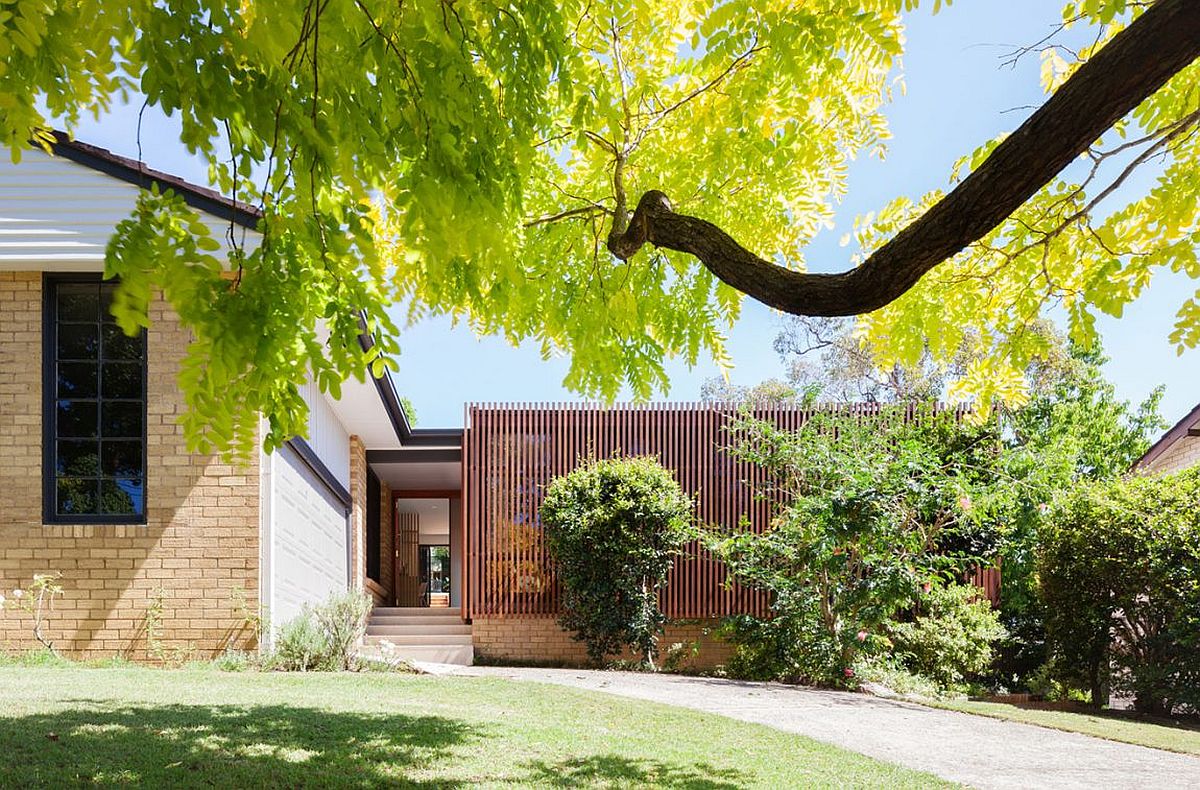 RELATED: How A Custom Timber Screen Transformed This Melbourne Home
The revamped floor plan of the house focuses on an open living area with the new kitchen and the family acting as the social zone. Both these spaces open up towards the large rear garden and the outdoor living and dining spaces even as the living room and dining area sit next to one another. Sculptural lighting additions like the iconic David Trubridge pendant provide visual contrast along with the chic tiled backsplash in the kitchen. A relaxing color scheme coupled with curated pops of color complete the Escu House – a cozy dwelling that acts a perfect suburban oasis. [Photography: Katherine Lu]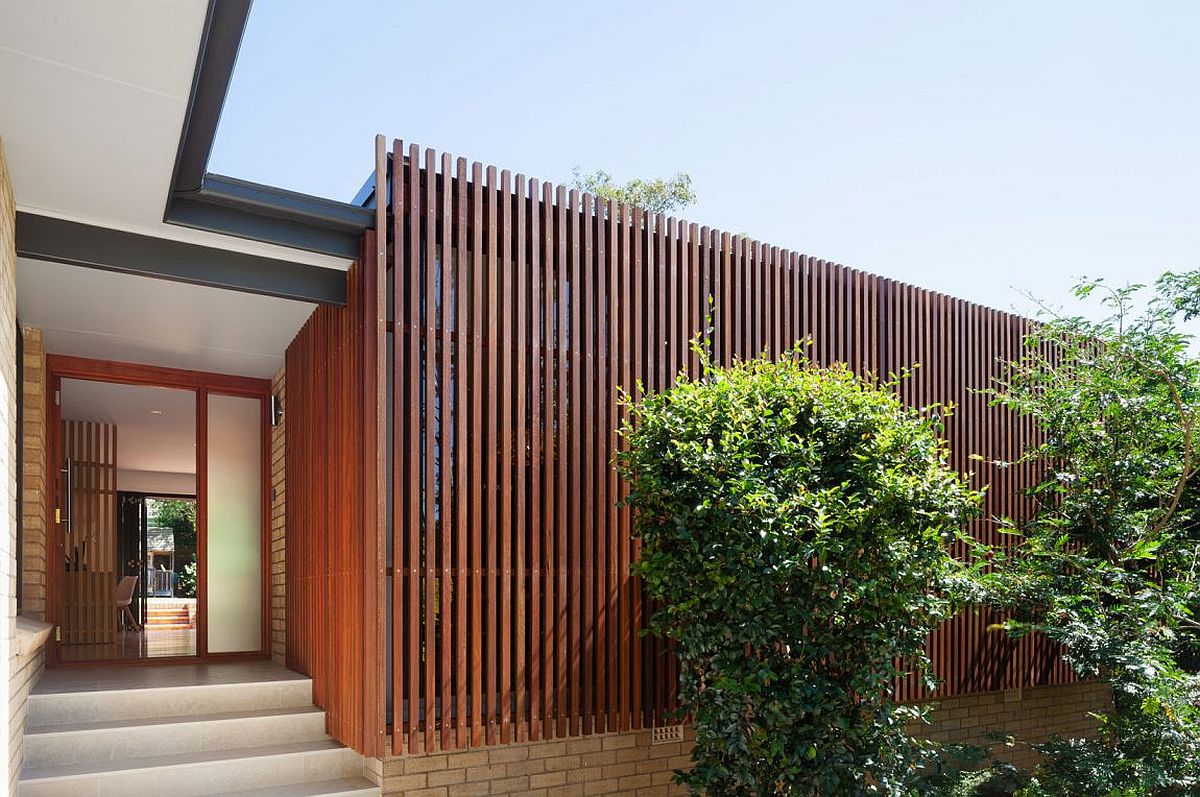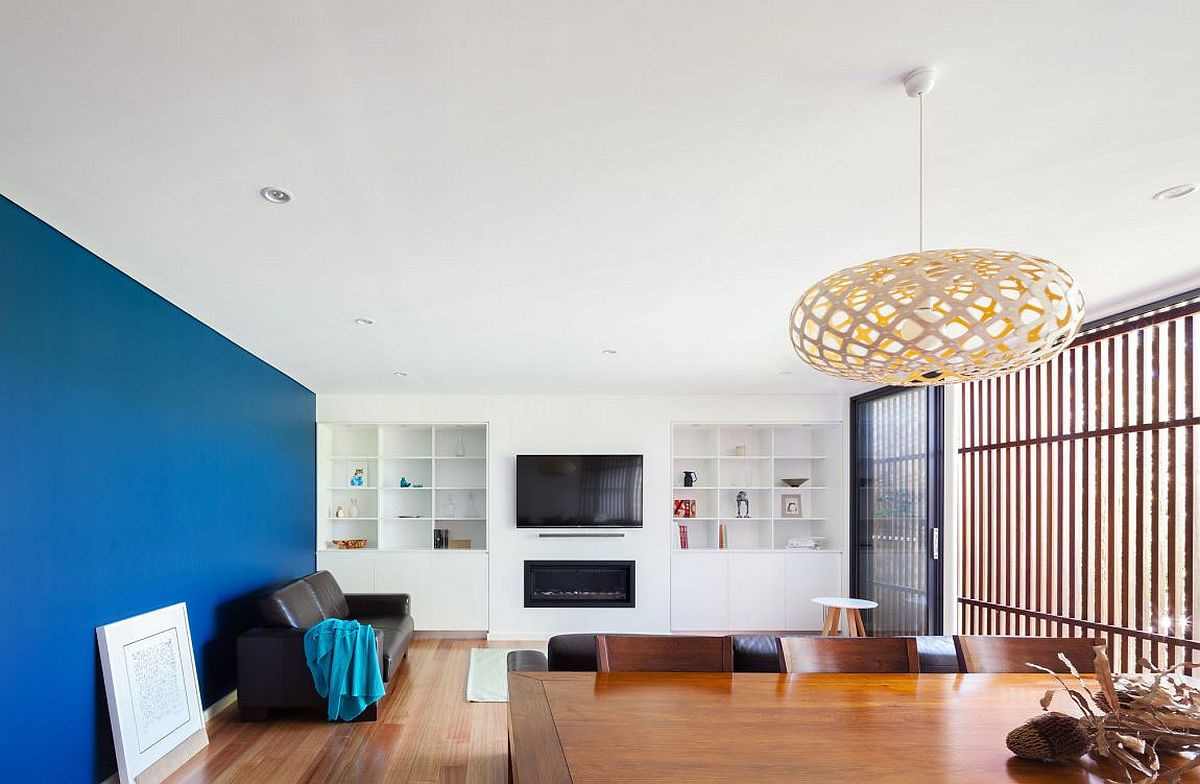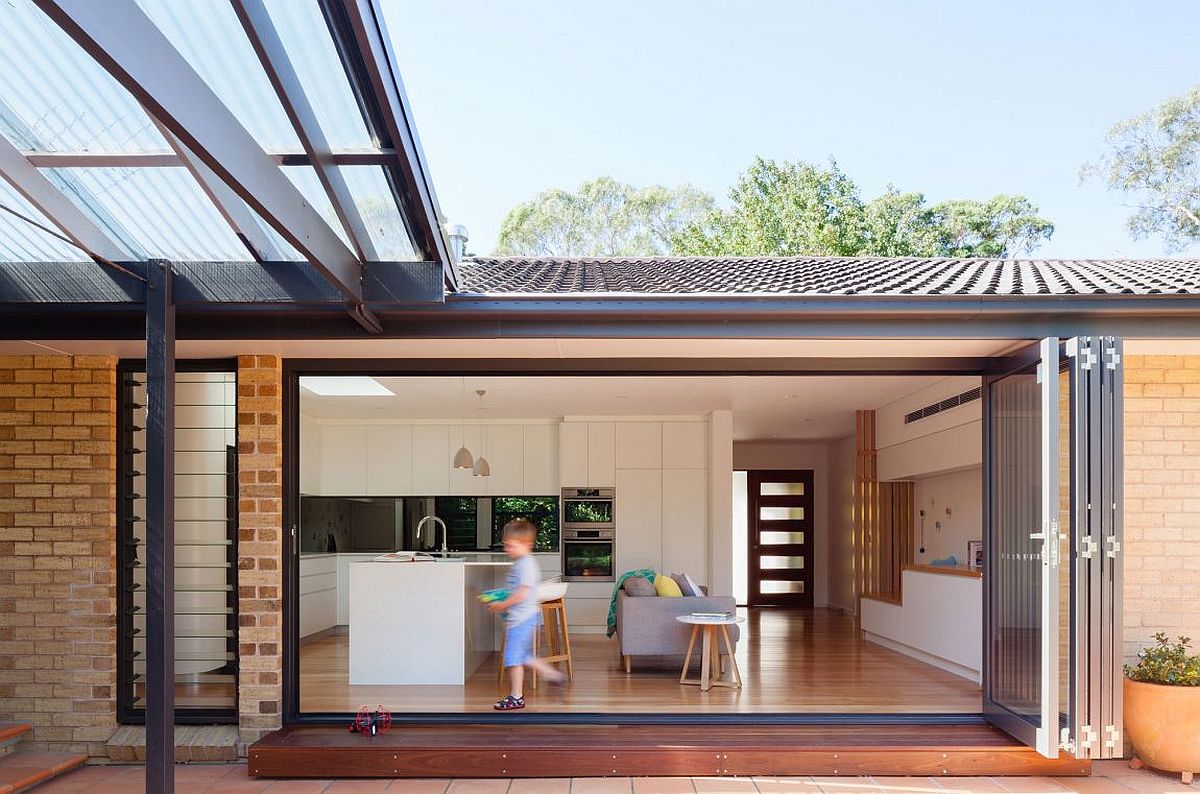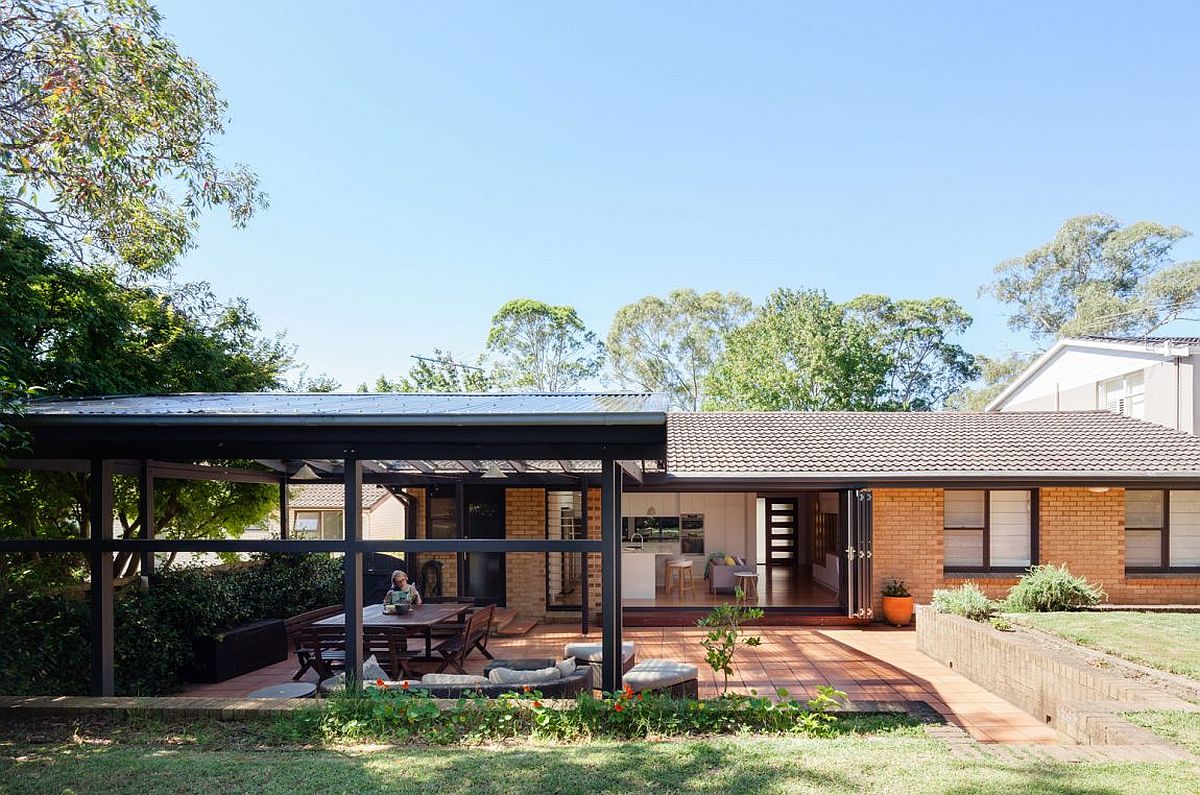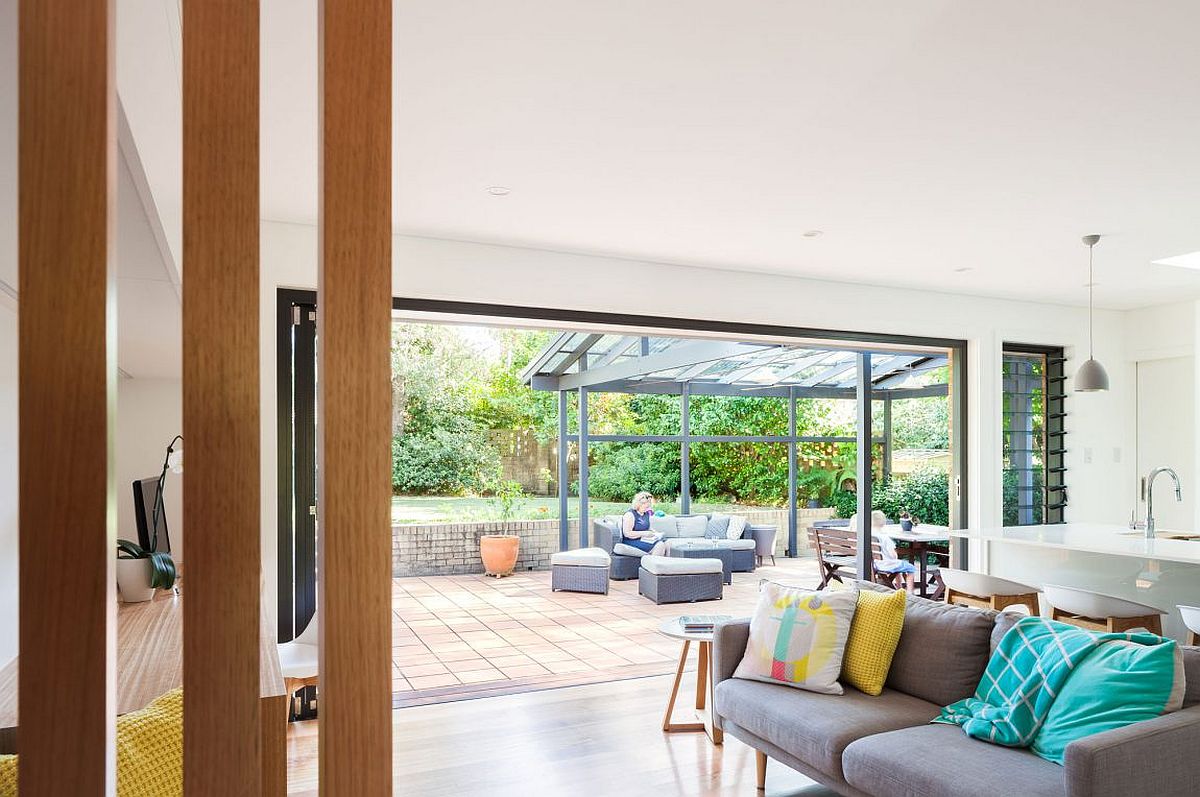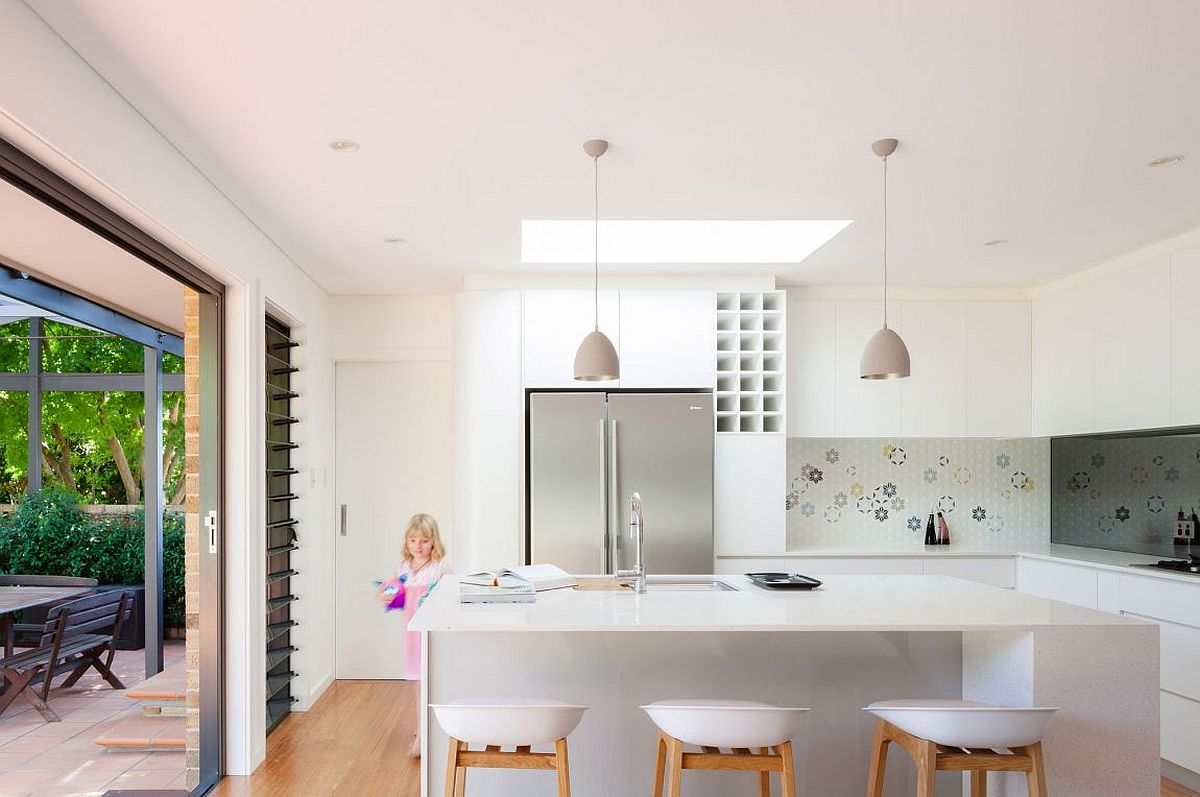 RELATED: Modern Timber And Glass Extension Revamps Elegant Aussie Home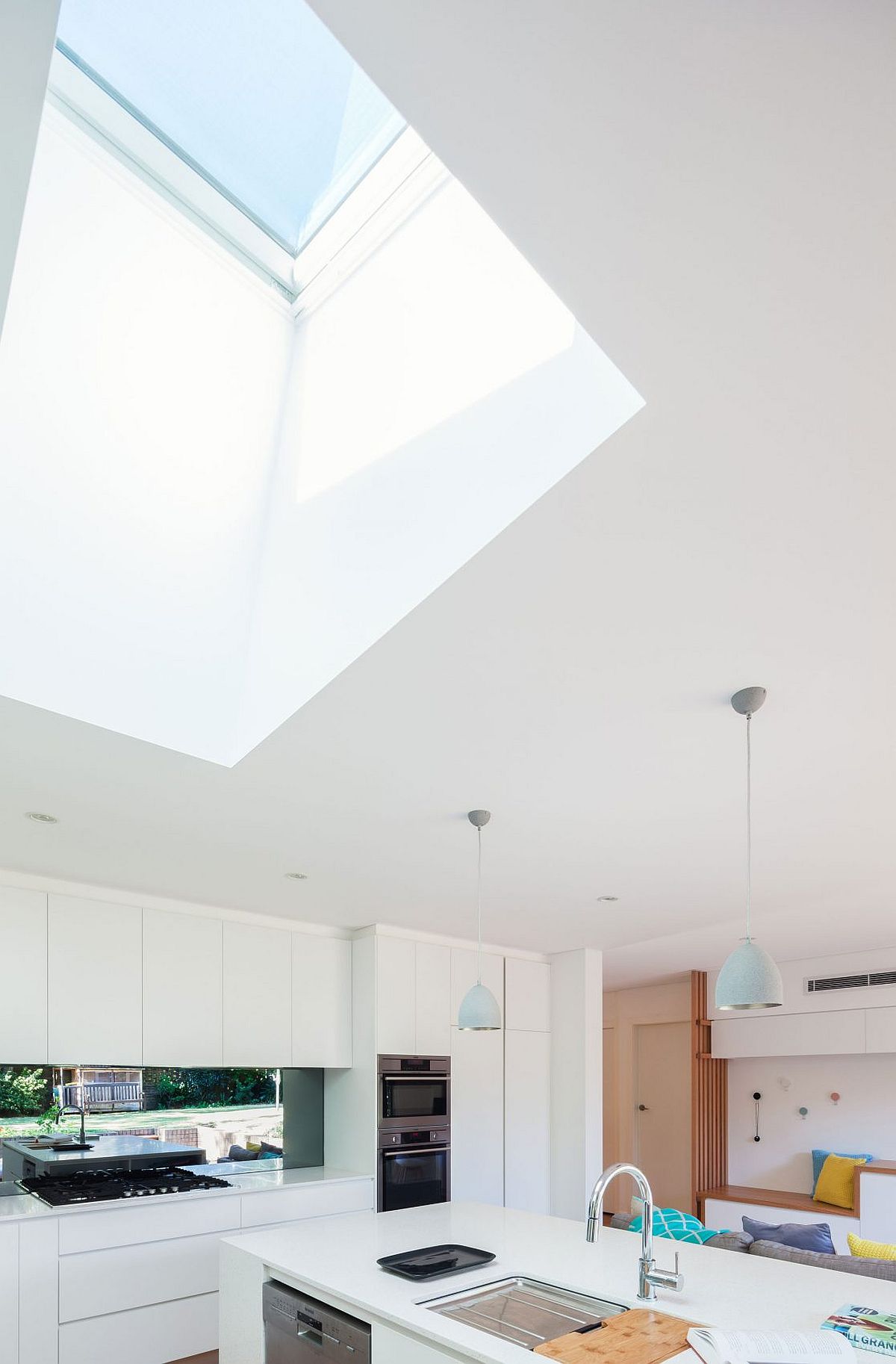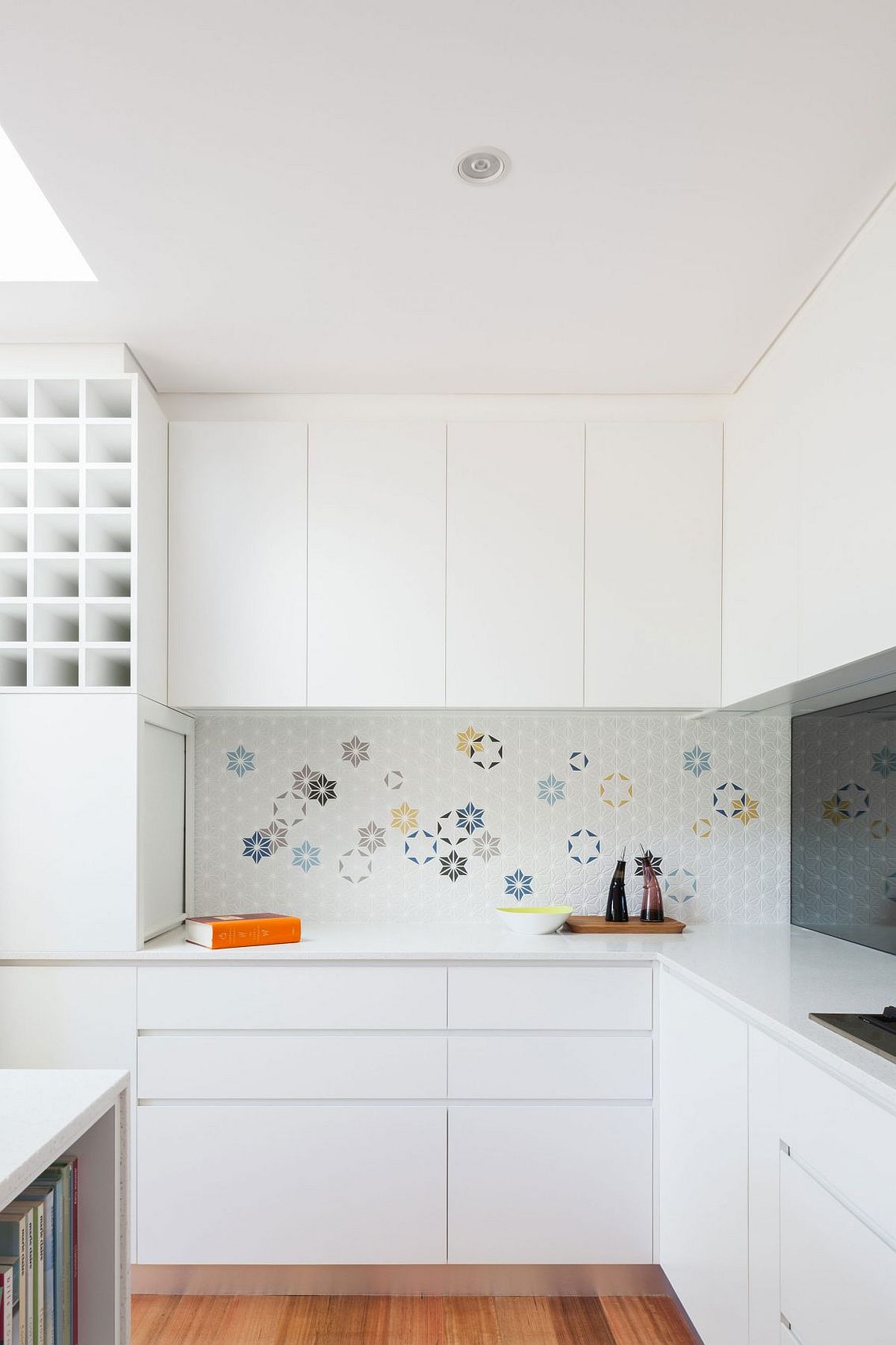 A considered approach to the allocation of space focused on the reality of the family dynamic, in addition to a balanced application of joinery and materials, has created a highly functional home that provides an oasis from the outside world for a family of four within a small, intelligent package…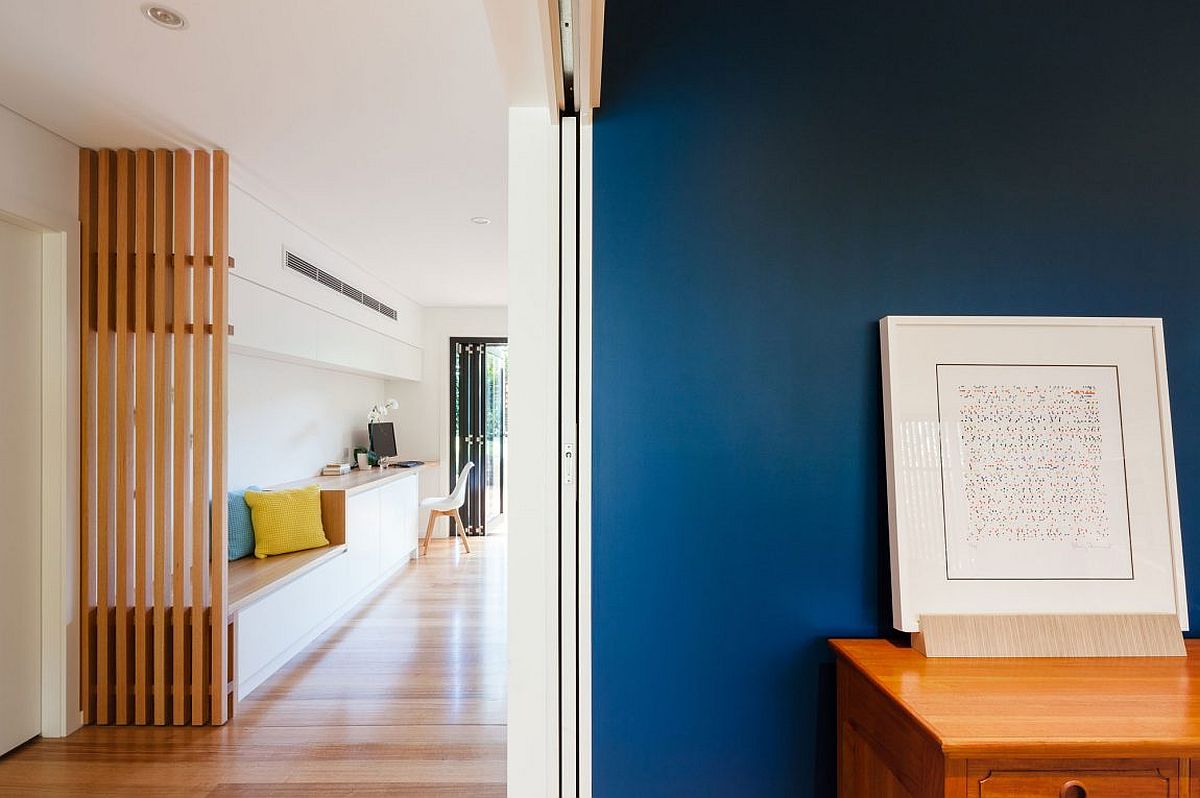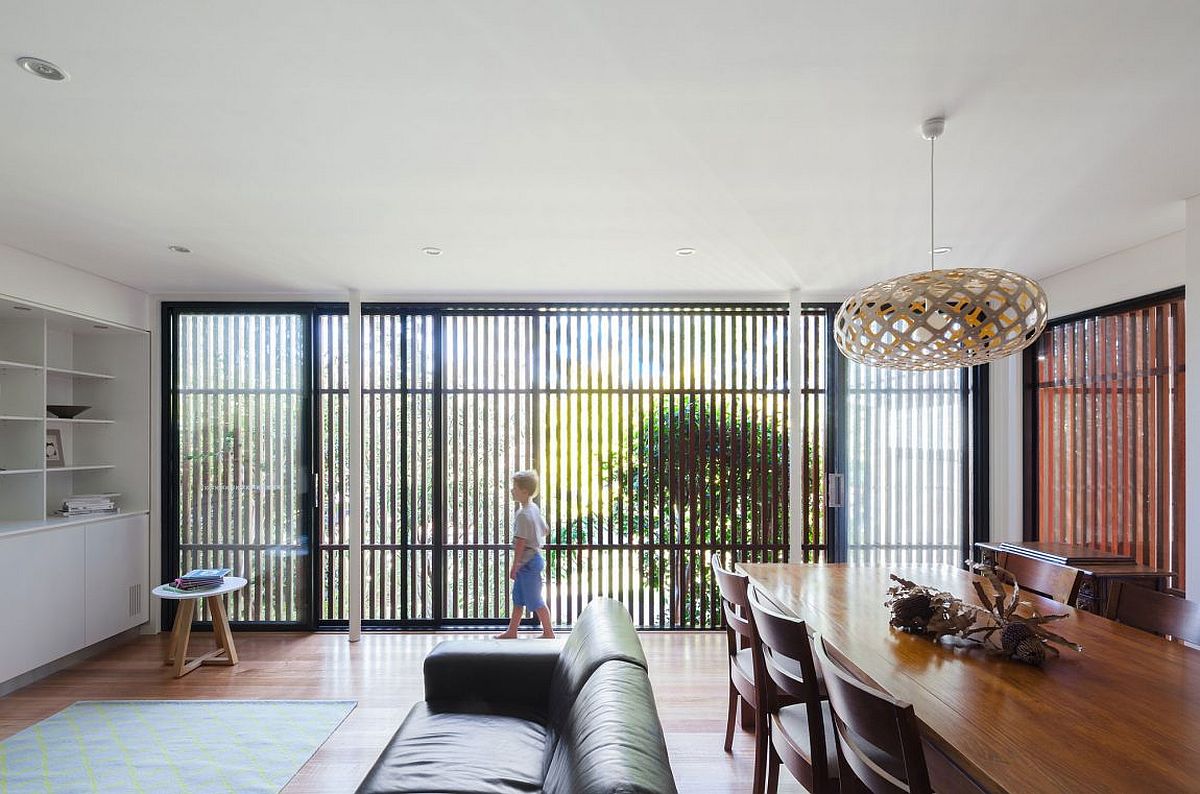 RELATED: Bright Single-Family Home In Sydney Combines Privacy With Chic Elegance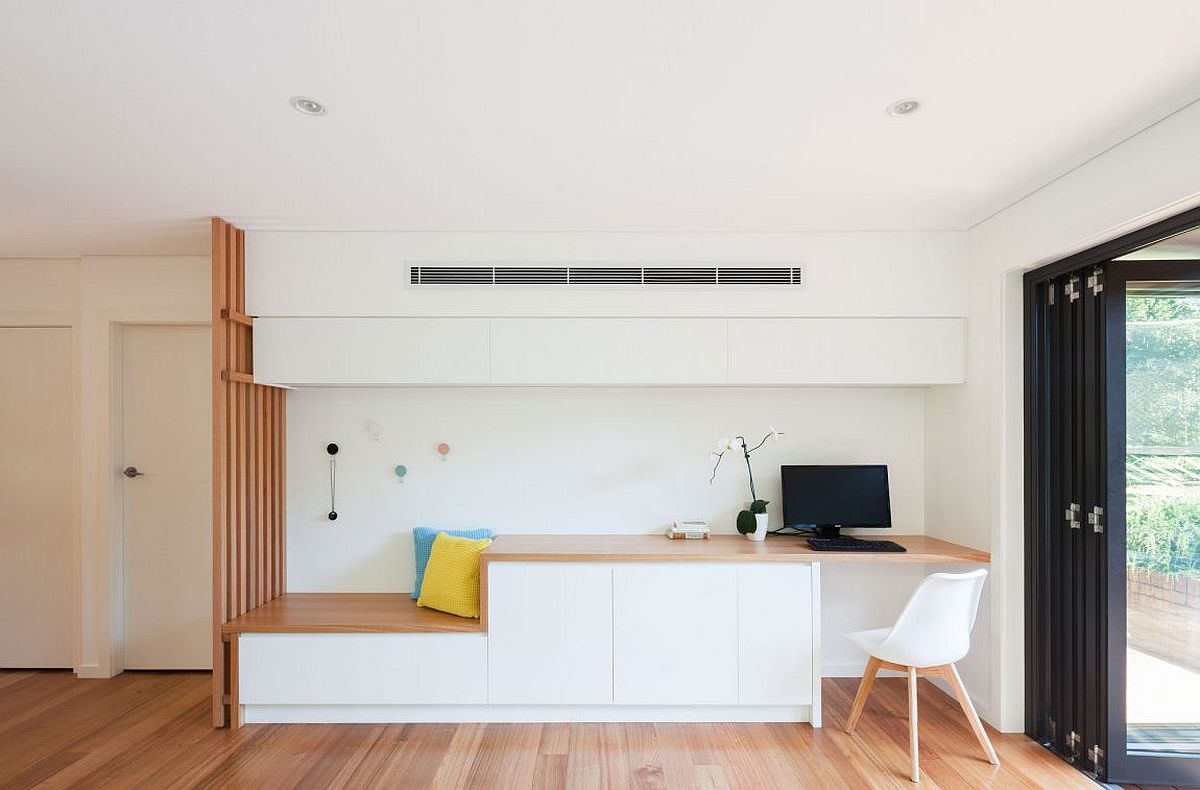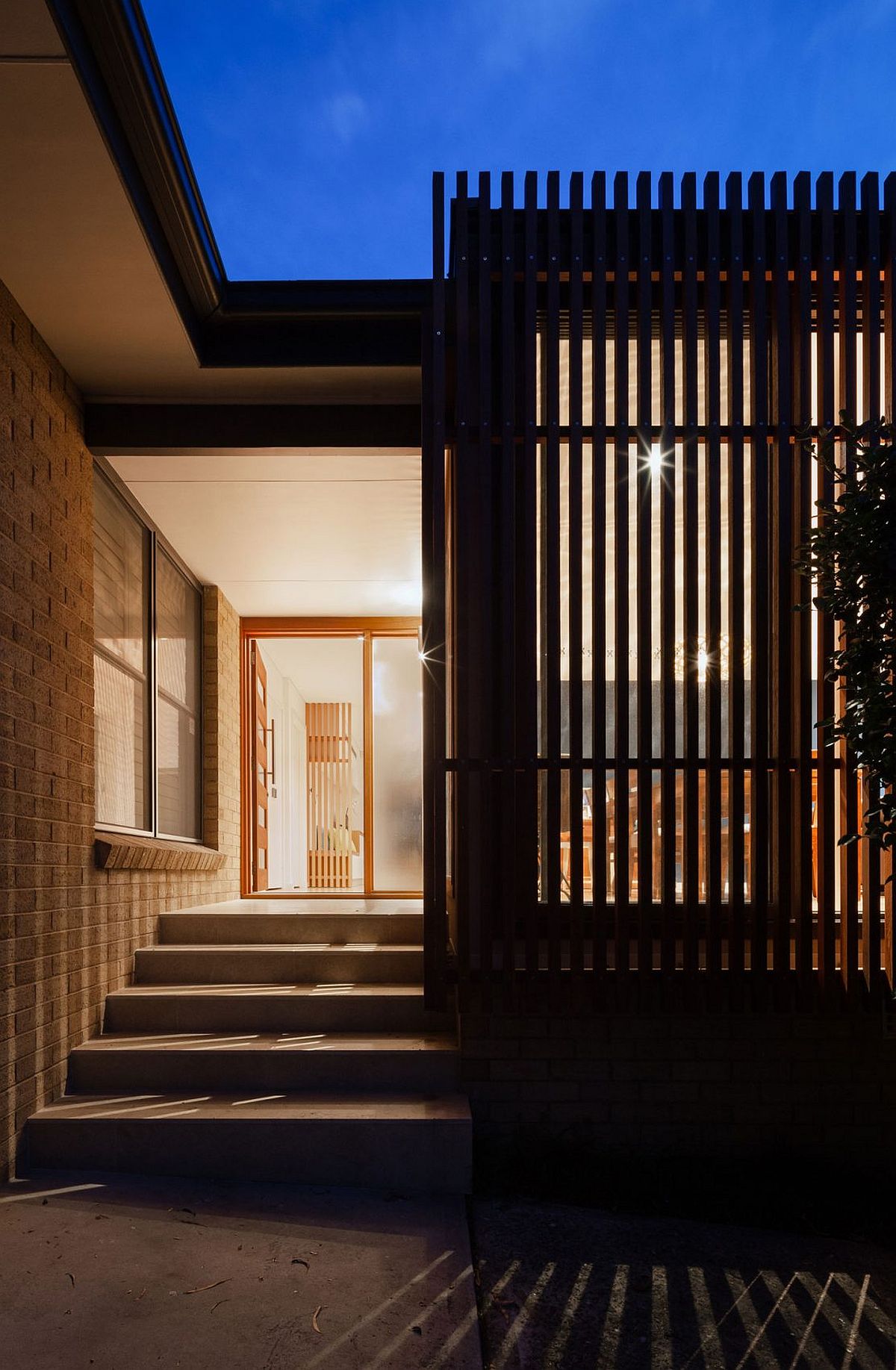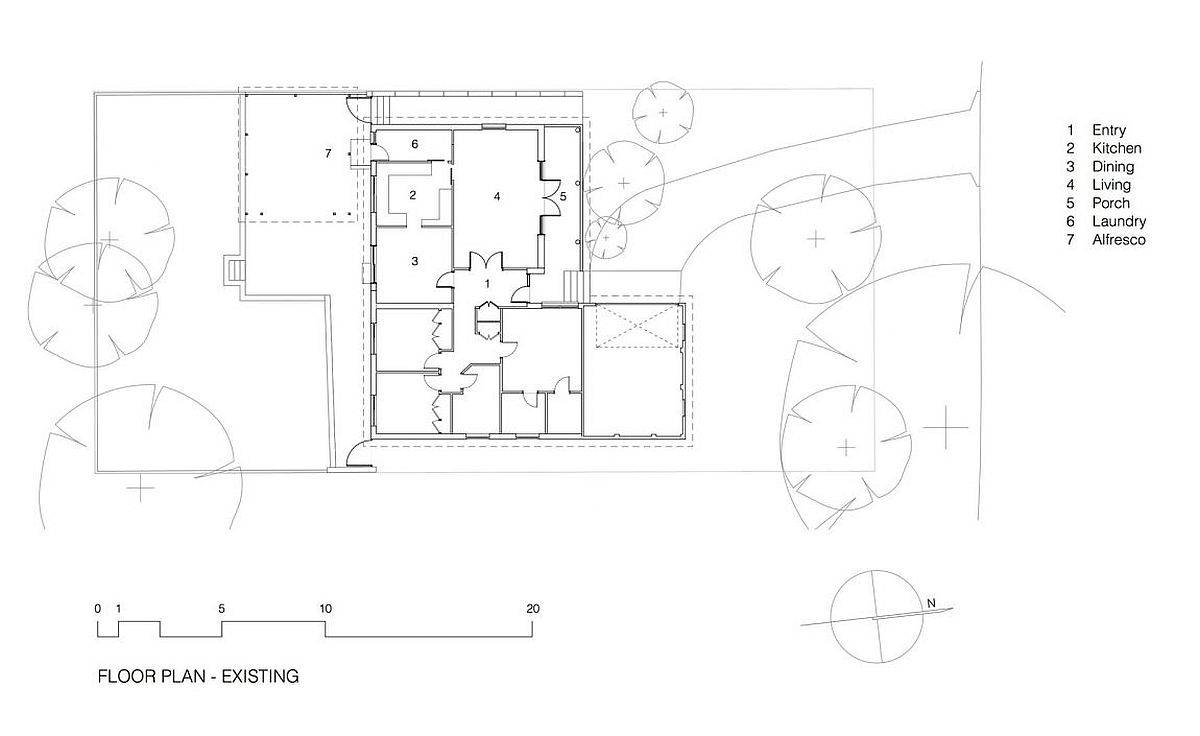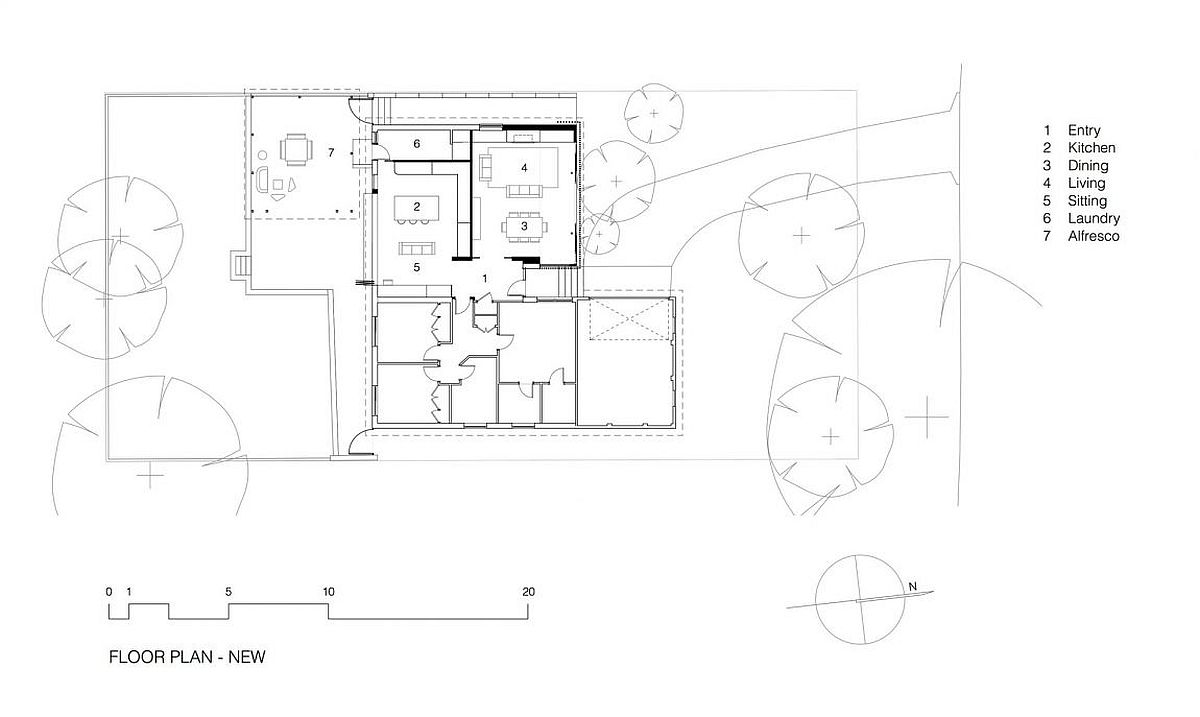 You're reading Slated Timber Screen and a Light-Filled Interior Transform 1960s Sydney Home, originally posted on Decoist. If you enjoyed this post, be sure to follow Decoist on Twitter, Facebook and Pinterest.