With only a craft punch and some glue, you can easily whip us these three dimensional heart gift tags. I'll show you how! Though I made my batch for Valentine's, think other occasions that they would be perfect for: an anniversary, birthday, or Mother's Day!
TOOLS & MATERIALS:
Card stock paper (both solid and Valentine themed)
Scoring board2″ x 3 1/2″ Kraft tagsGlue stickBaker's twineScissors
DIRECTIONS (PER TAG):
Use the punch to create three hearts. Score each one down the middle and fold in half.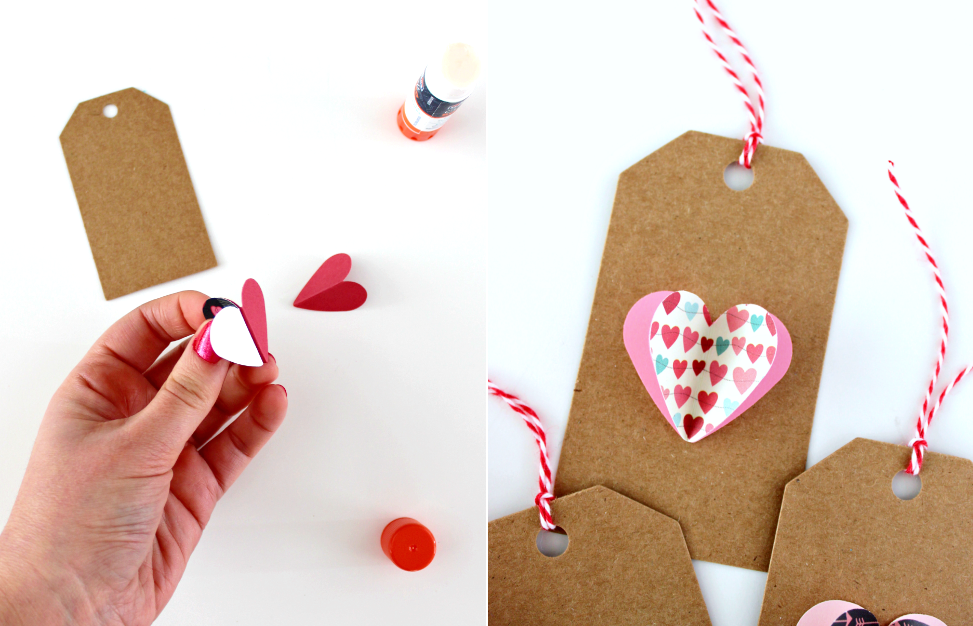 Glue the hearts together side by side each other as shown, making sure the patterned heart is in the centre. Then glue a finished 3D heart to the centre of a gift tag. String baker's twine through.
SHOP CARD STOCK: