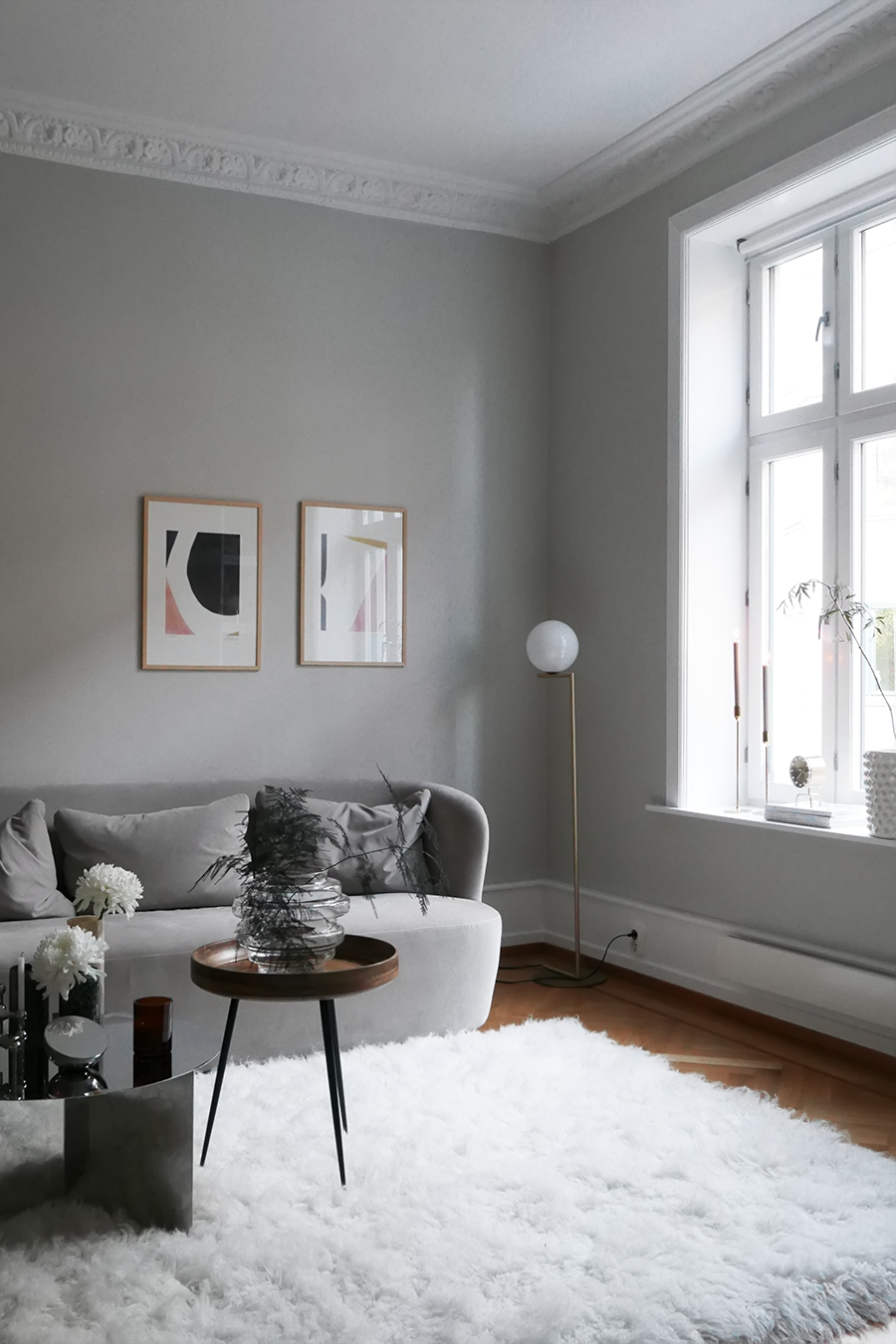 Friday I visited OsloDeco and left with lots of new inspiration. Classy and sophisticated, with so many nice details (and wishlist items..). With experience from magazines and agencies the four woman behind OsloDeco (Live Brekke, Miriam Brenne Karlsen, Ida Engström Leivestad and Gry Johannessen) has created an inspiring universe with their combined webshop and inspirational magazine. And the showroom is open by appointment if you want to go by to take a closer look at the color of one of the beautiful carpets from Layered, see the material in the piece of furniture you want to buy or just to be inspired by their unique way of decorating and have some personal tips in addition. What I like the most about OsloDeco is that they only have objects they really love in their webshop. The selection is so well curated and you can clearly see their sense of style in it.
Above; sofa Gubi, floor lamp Flos, carpet Layered, table Mater and Hay, prints Atelier by Mint Studio. Below; Pendant lamp Rubn, wall lamp House Doctor.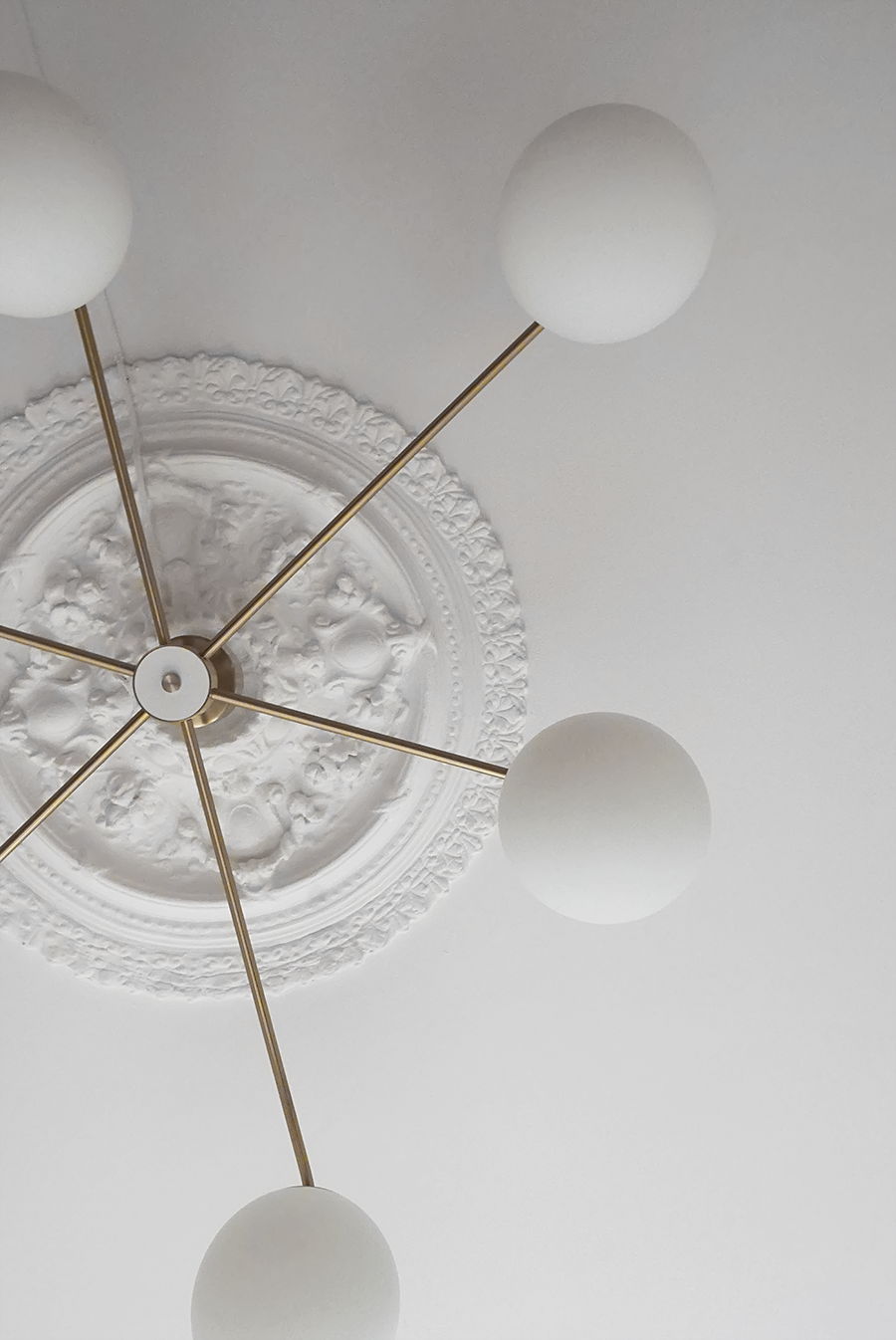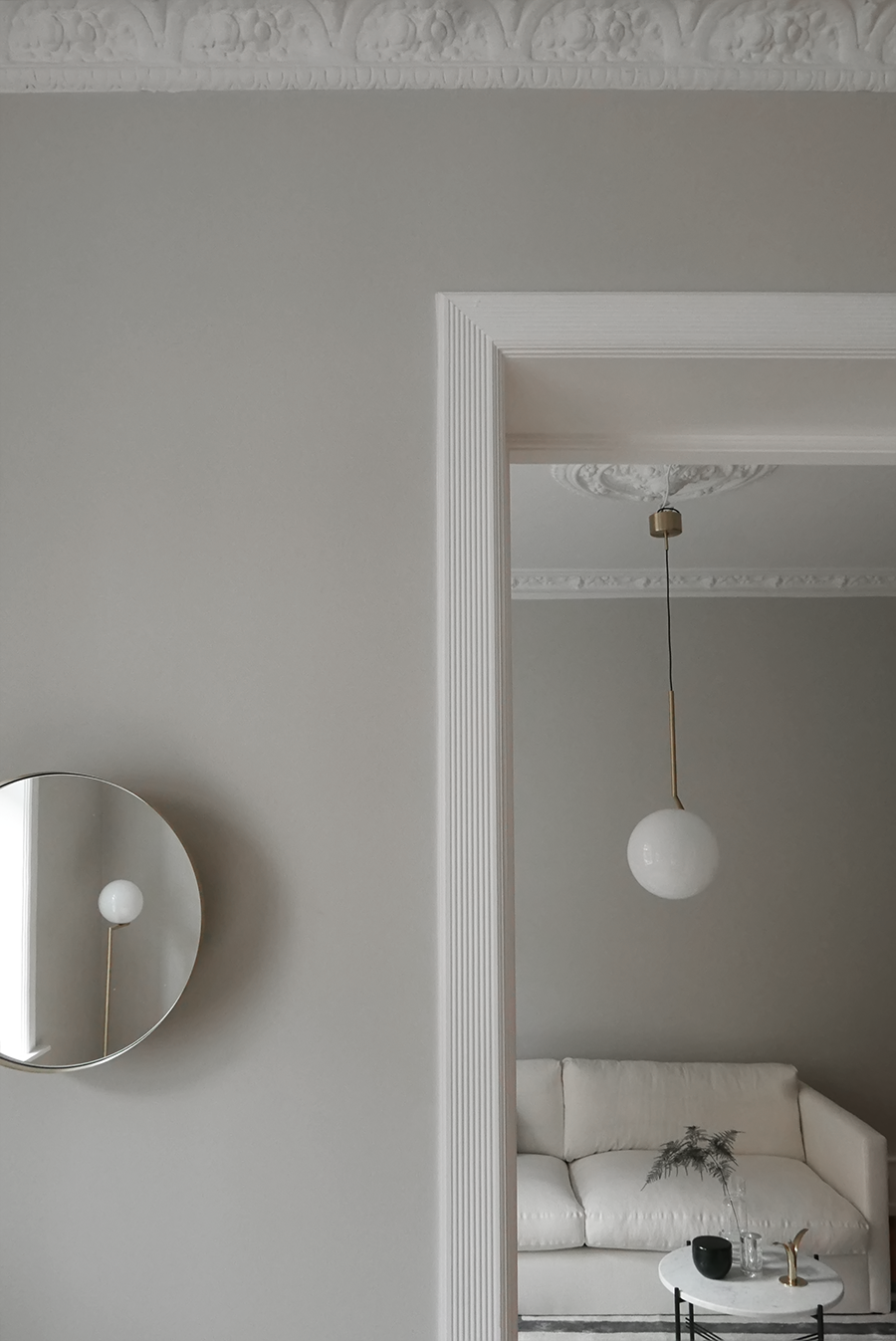 Above, Darkly mirror from Menu, IC pendant from Flos, sofa from Layered and TS table from Gubi.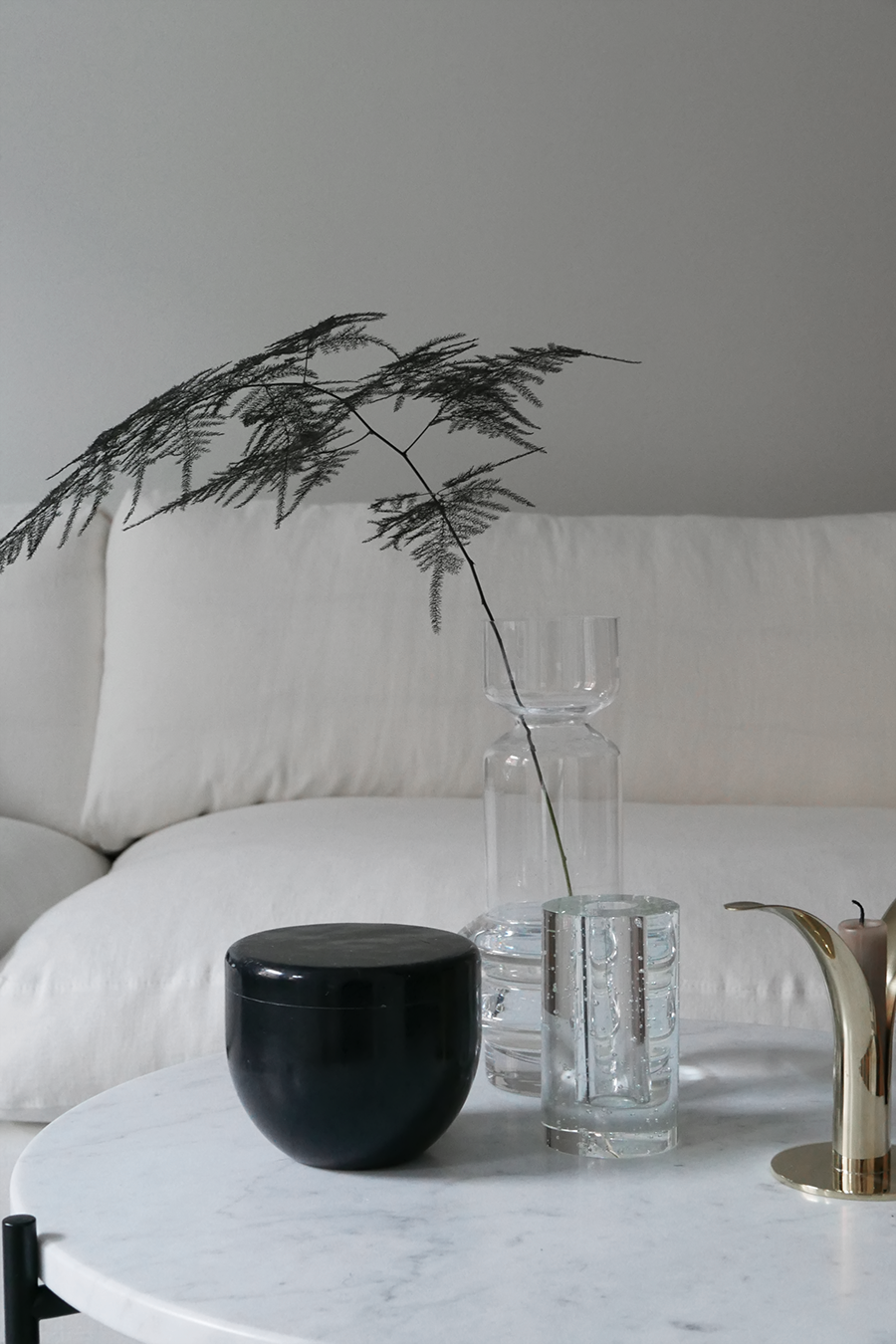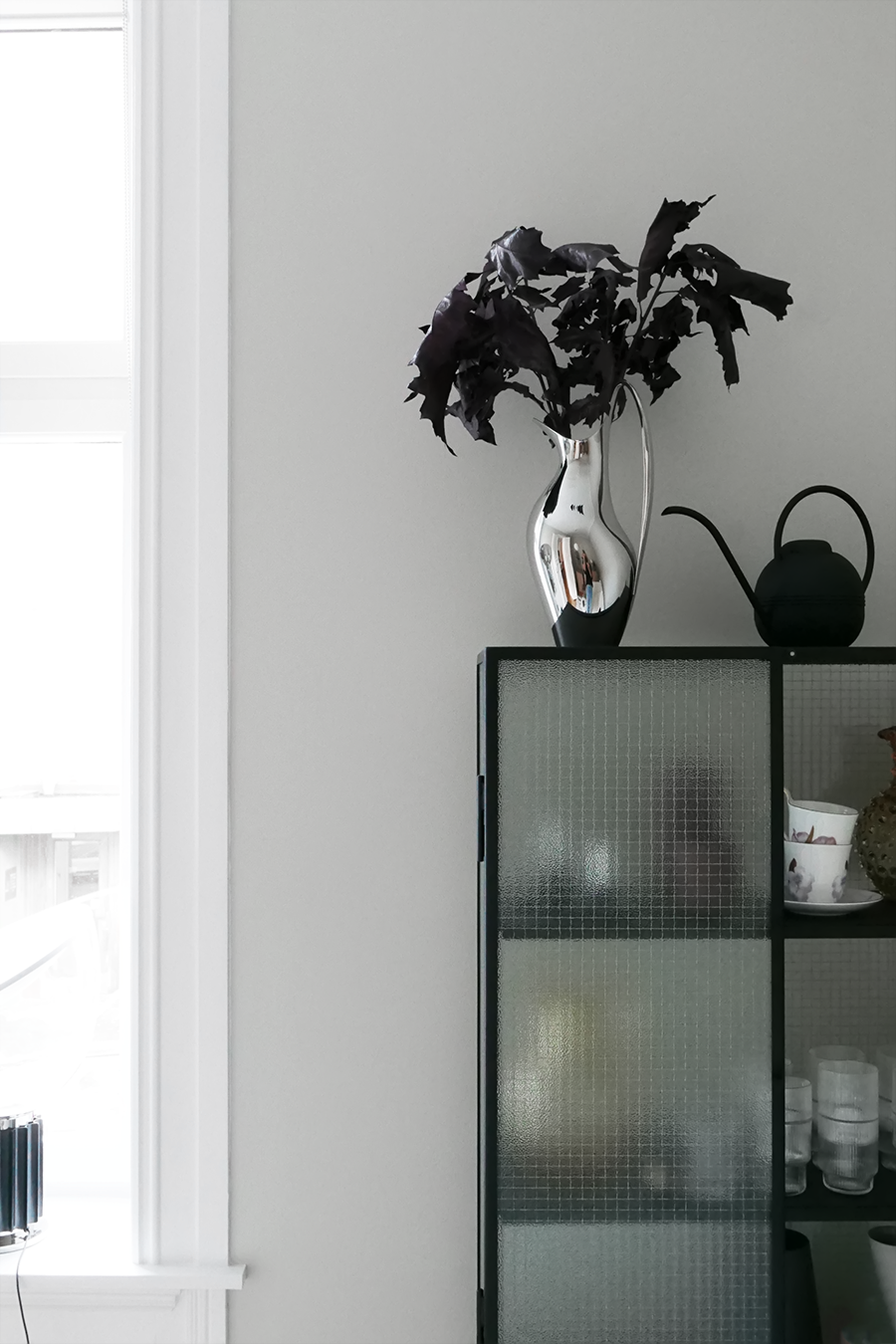 Above; Ferm Livings Haze cabinet with the very beautiful HK pitcher from Georg Jensen on top of the cabinet used as a vase.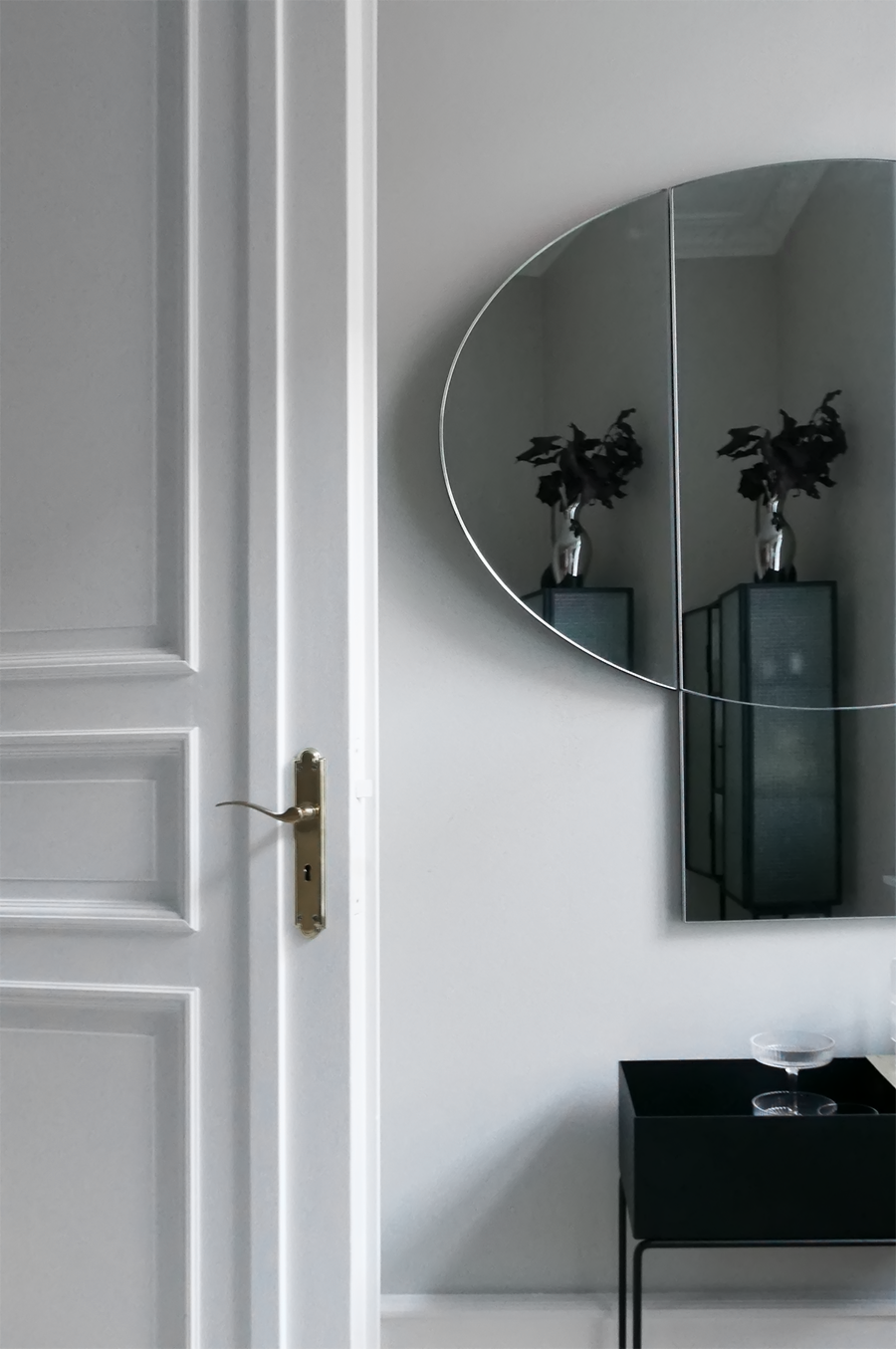 Mushroom Mirror from House Doctor and Plant Box from Ferm Living.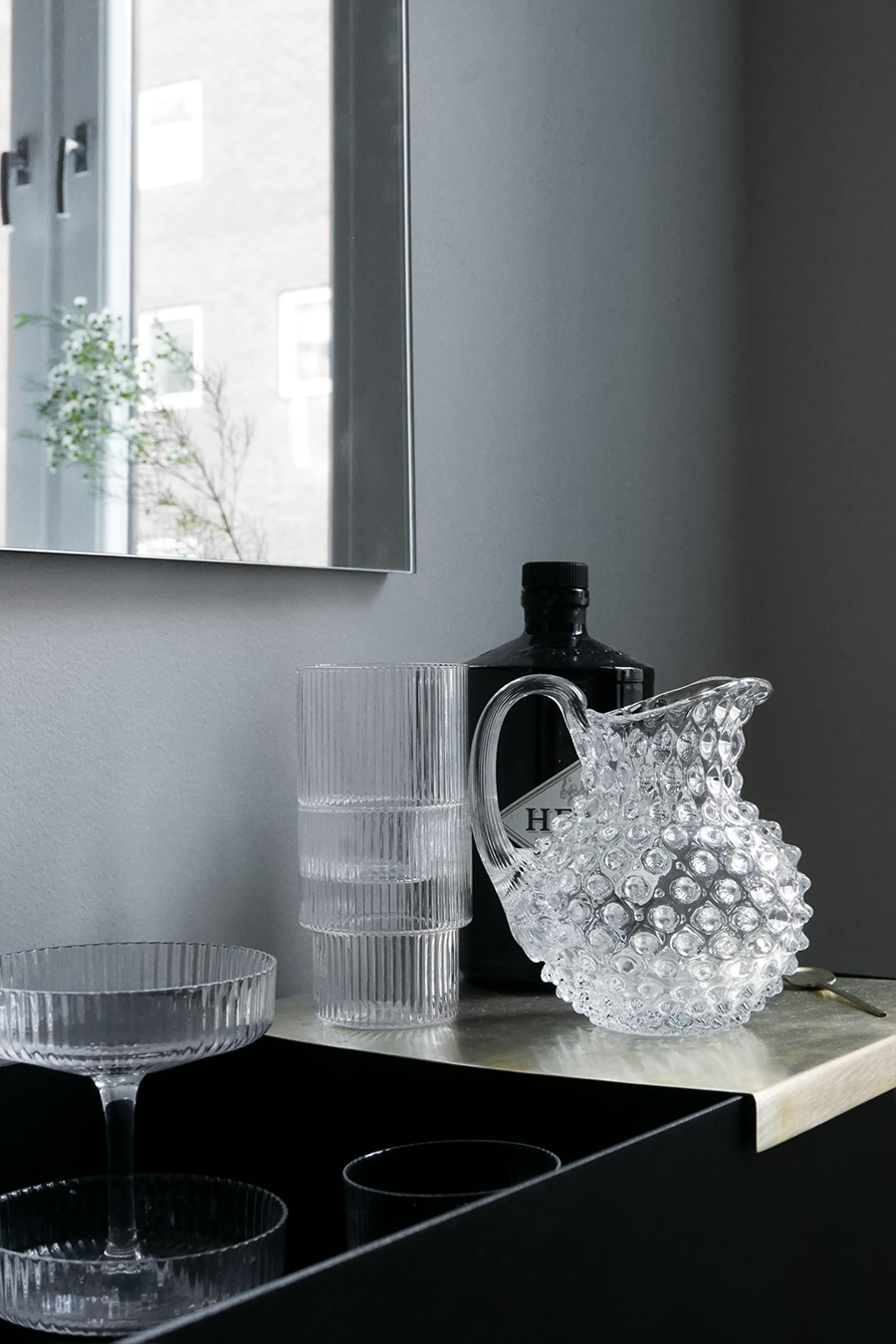 photo © elisabeth heier
Elisabeth
Innlegget SHOWROOM VISIT, OSLODECO dukket først opp på ELISABETH HEIER.