A modern lounge that links two traditional, heritage structures that are part of a beautiful Melbourne home is hardly the place where one would expect to see something as Audacious as the Wheat House. Designed by Damian Rogers Architecture, the sculptural silhouette of this dashing lounge stands out instantly even as the street façade of the house is left largely undisturbed. The glazed roof with metallic edge brings the greenery around the spacious lounge and the outdoor deck inside even while keeping out the hot sun.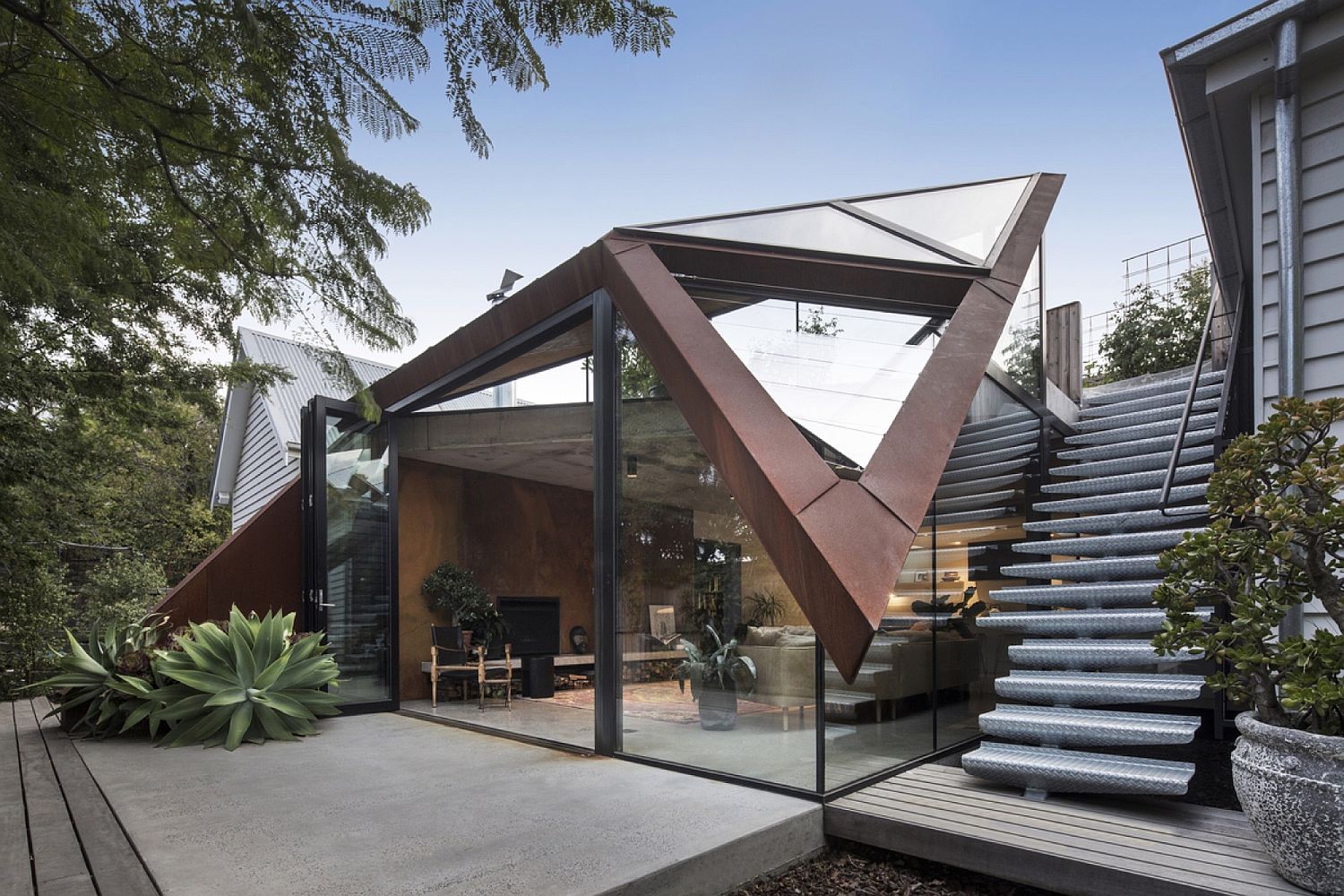 The smart extension with the glazed roof also features a roof section that holds an edible garden. Giving the structure green credentials even while keeping the ambiance inside cool and pleasant, the roof garden offers multiple array of benefits. Linking the living area, kitchen and dining along with additional bedrooms on one side with the master suite, deck and reading room on the other, the glassy lounge provides the perfect transition zone between public and private spaces. Allowing the homeowners to enjoy the outdoors even on a hot, summer day, filtered sunlight and ever-changing shadows alter the visual appeal of the extension throughout the day.
RELATED: Sculptural Design at Its Spectacular Best: Luxurious Mountain Home in Chile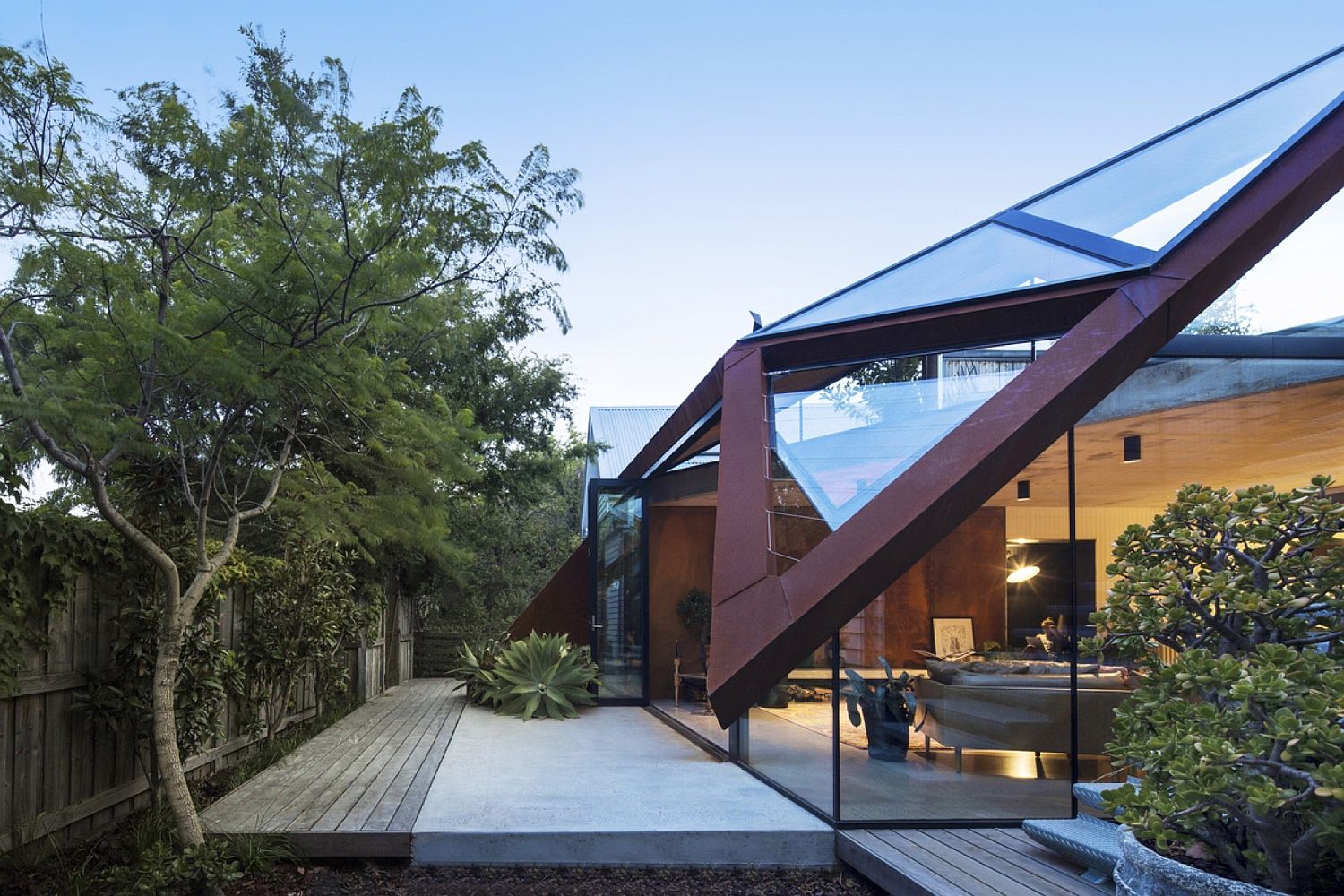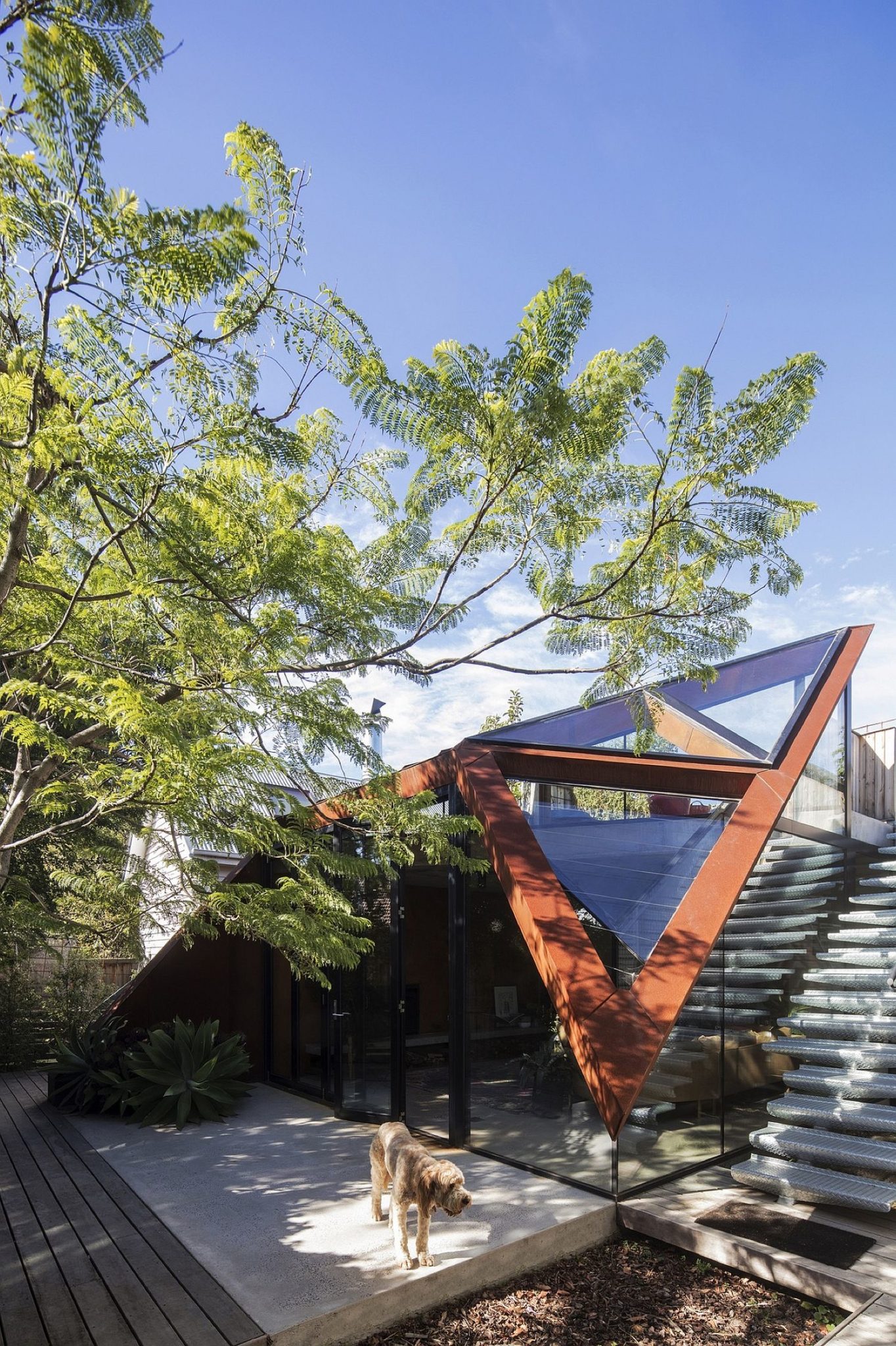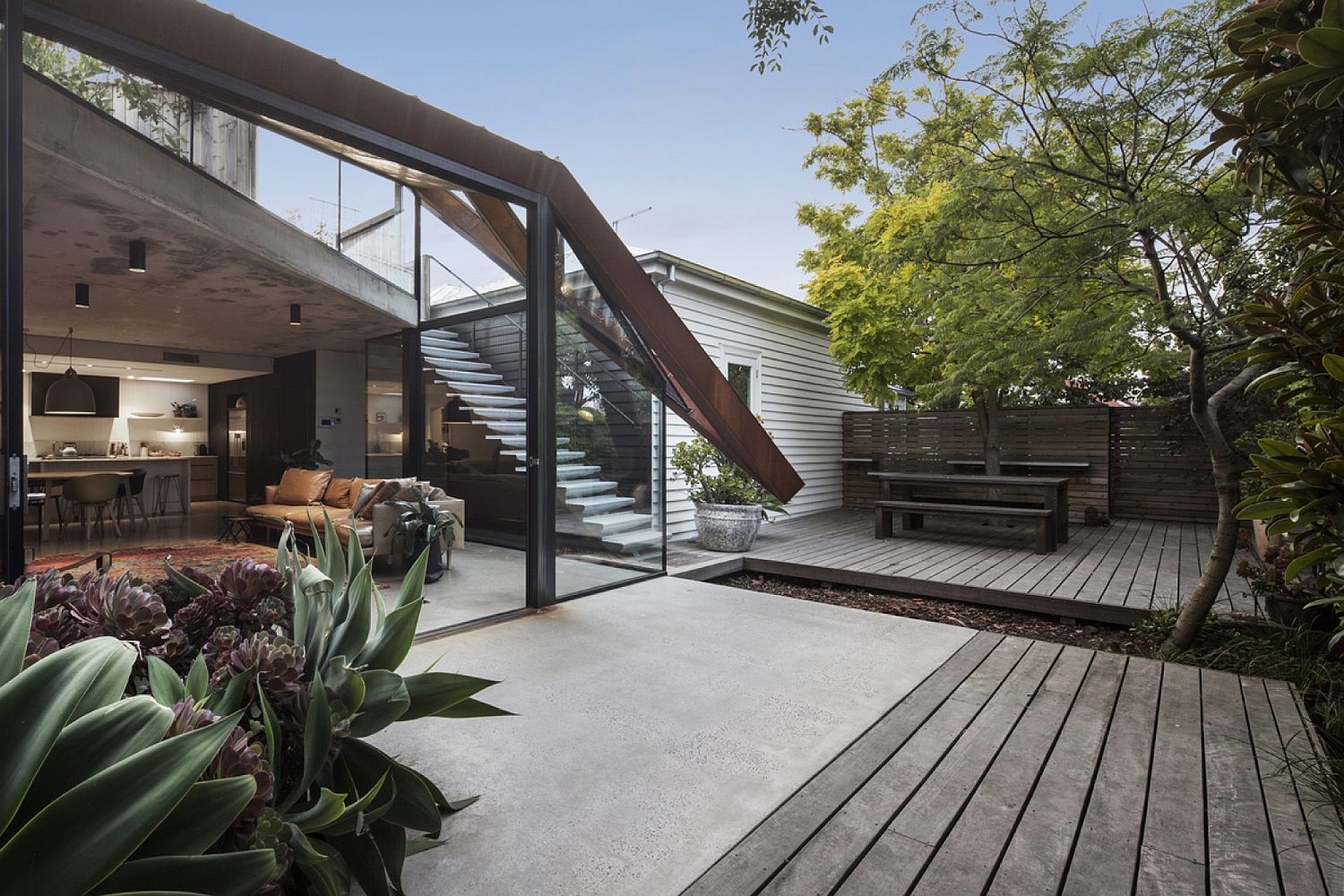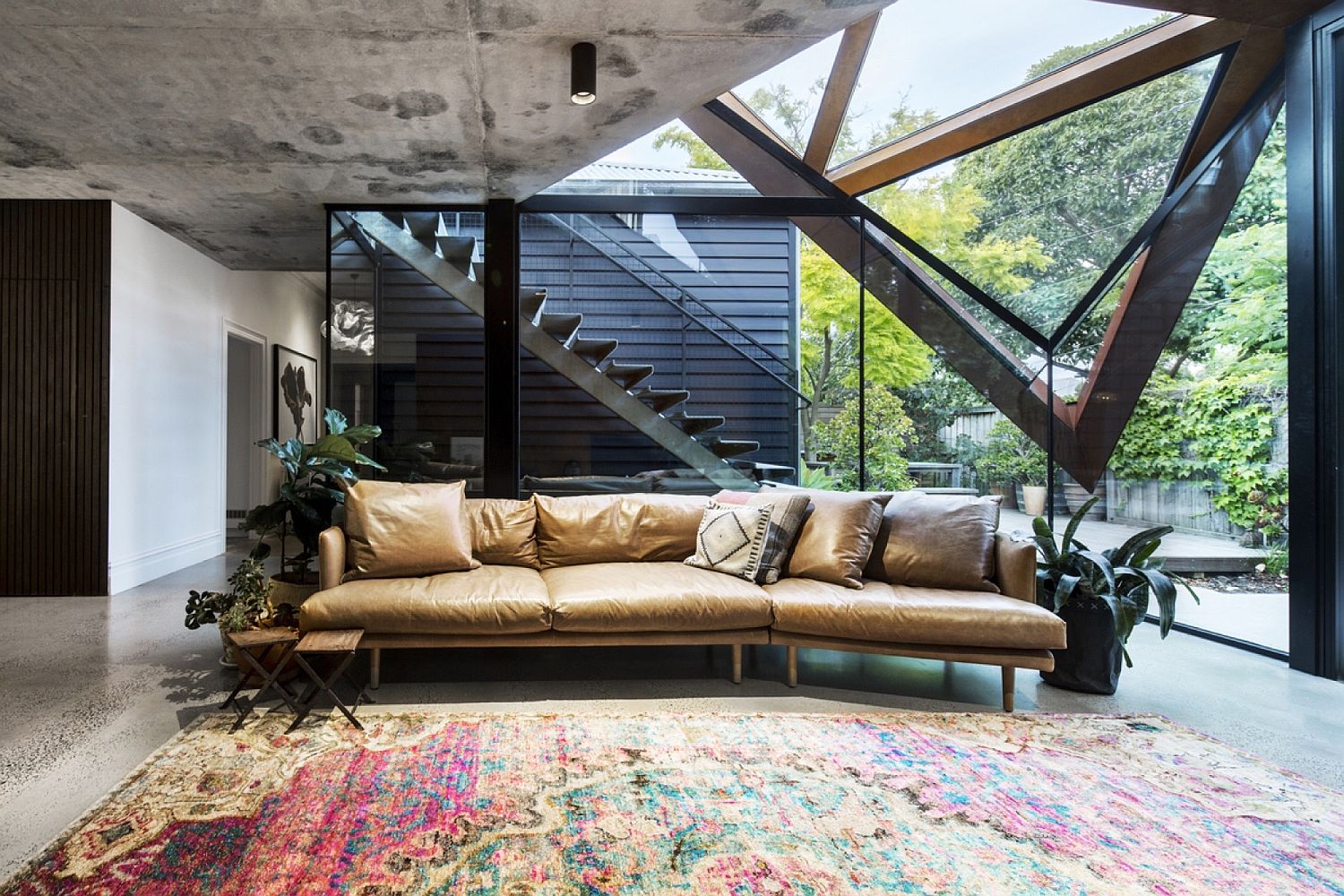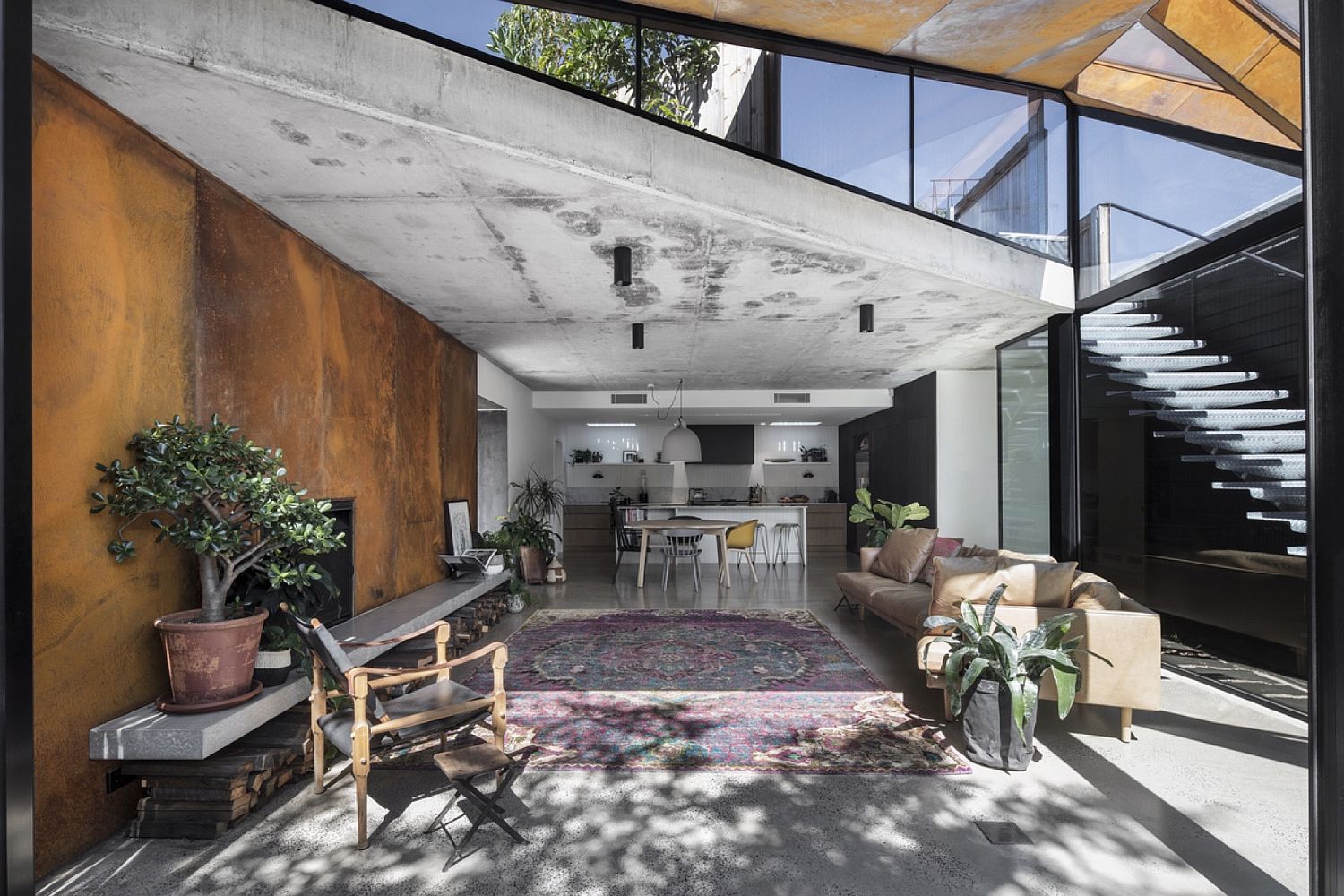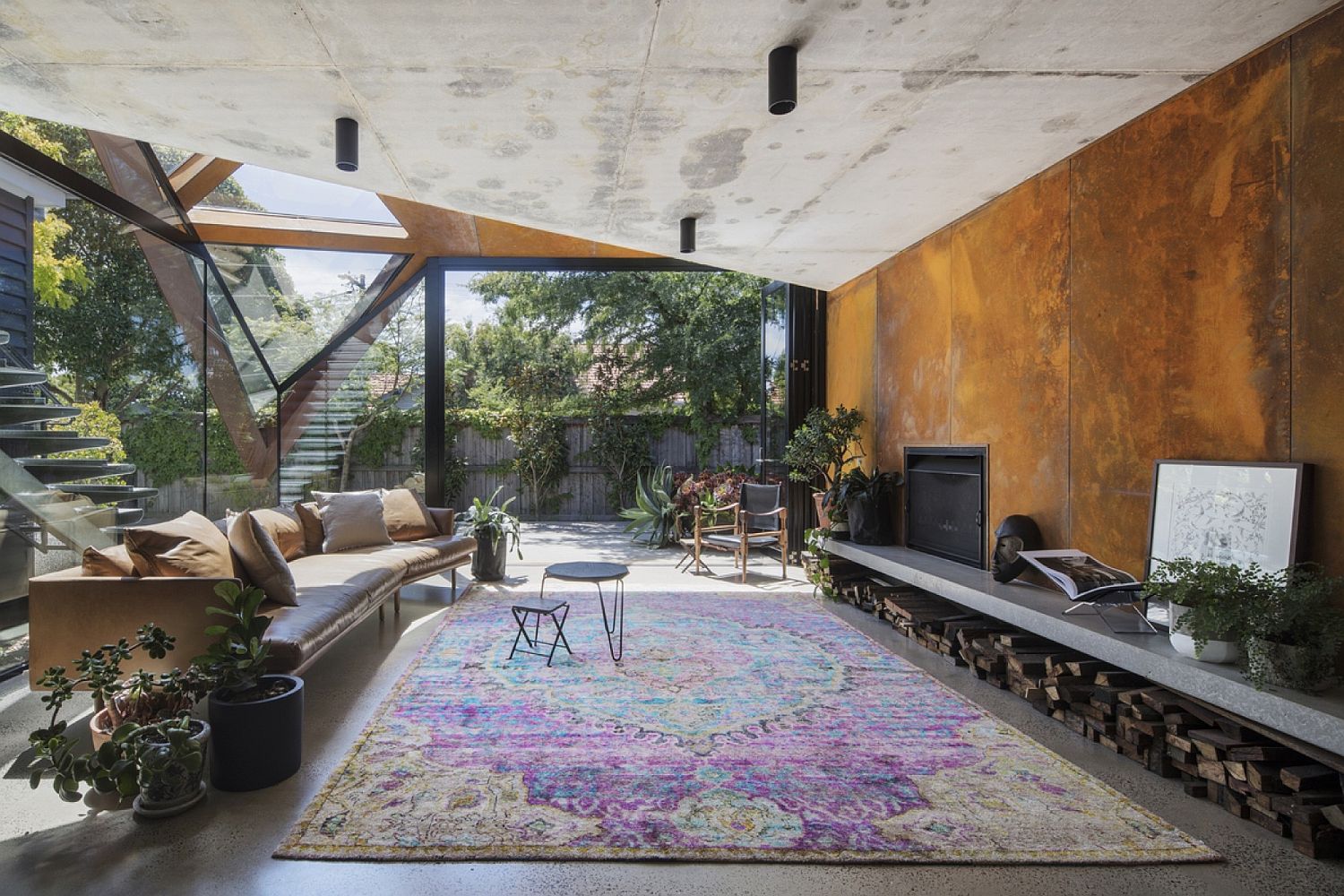 Despite its seemingly daring form, the innovative extension feels perfectly at home in the more traditional backdrop with aging metallic finishes and unassuming décor completing the open interior. [Photography: Alessandro Cerutti]
RELATED: Casa Piscucha Mesmerizes With A Sculptural Roof And Charming Terraces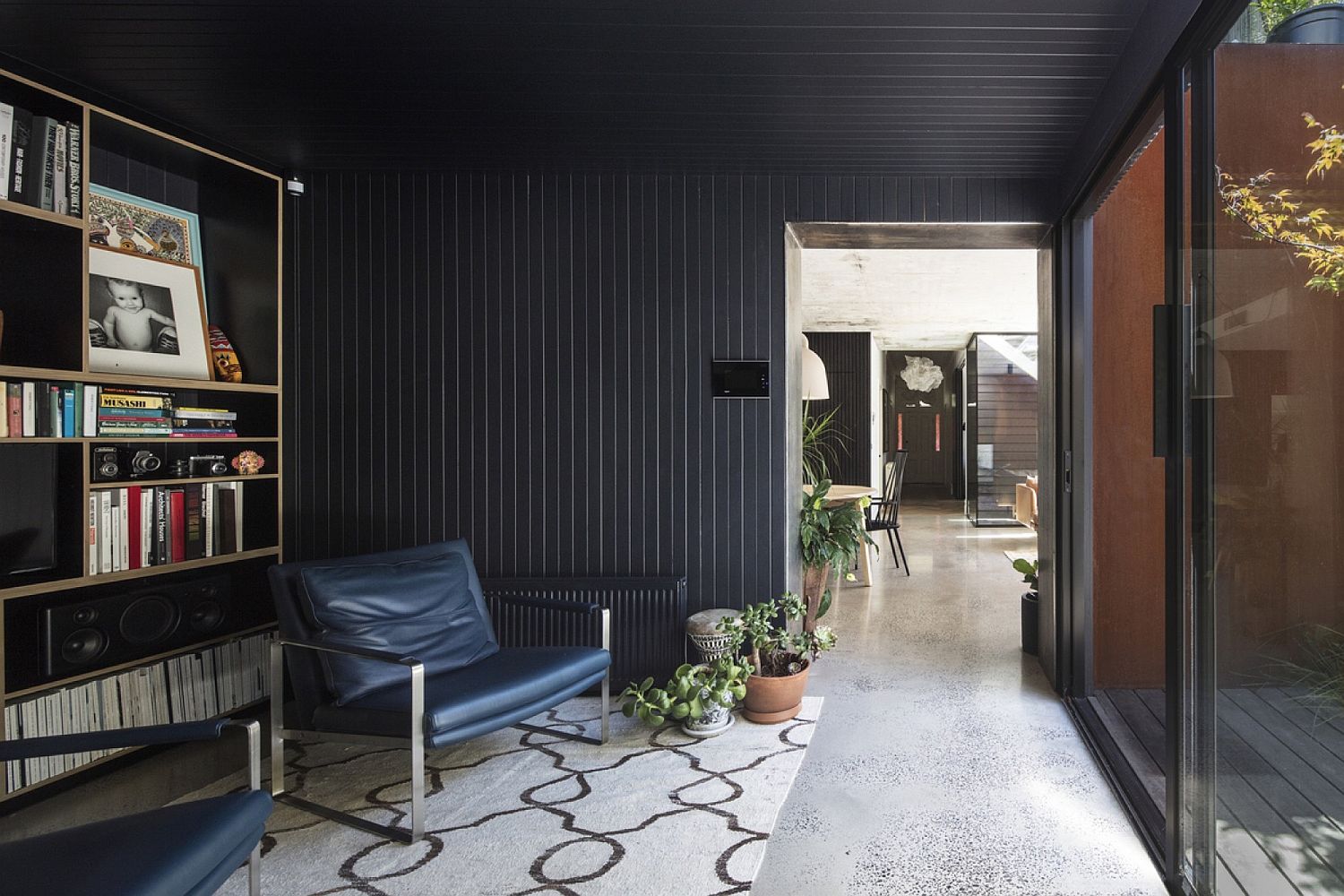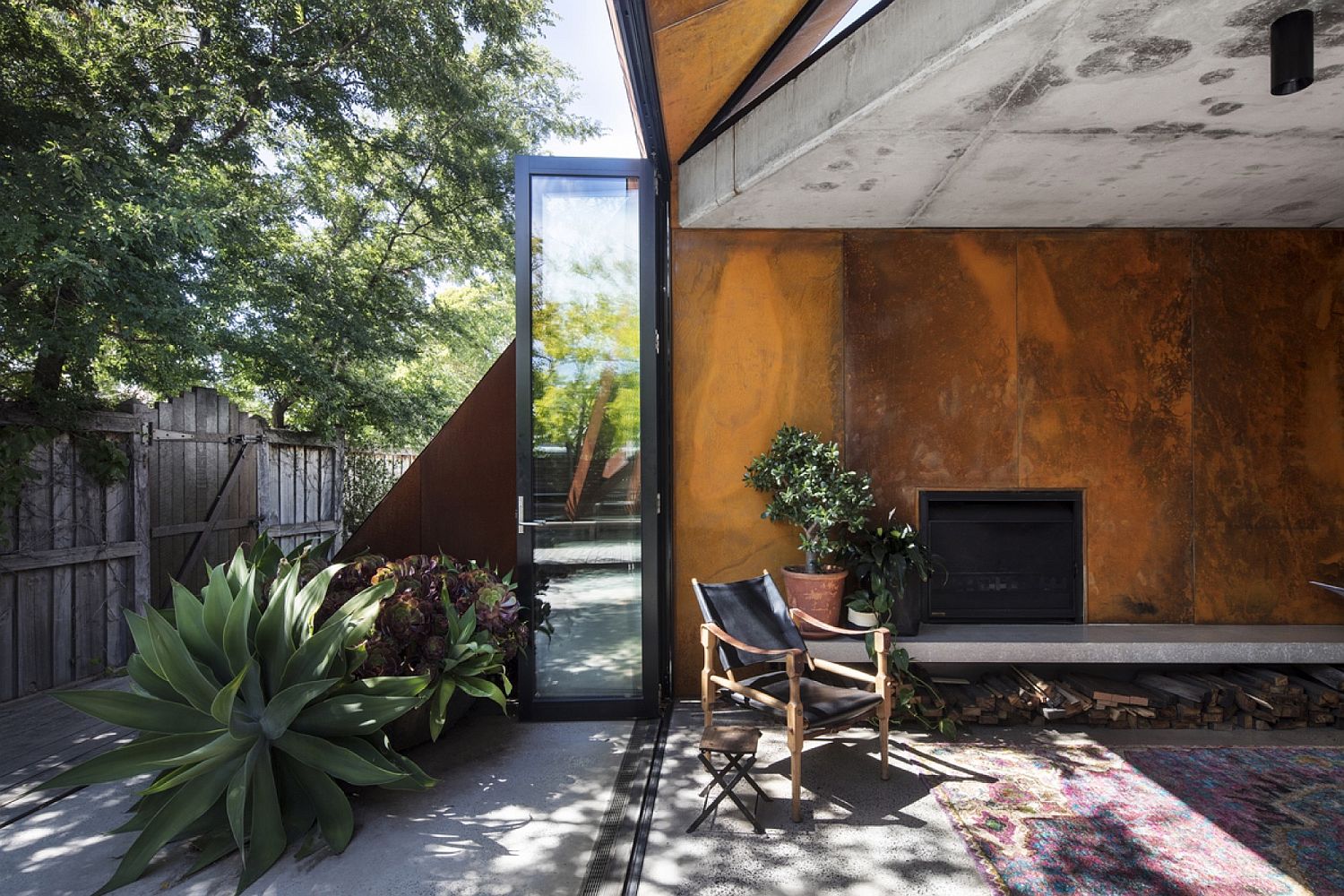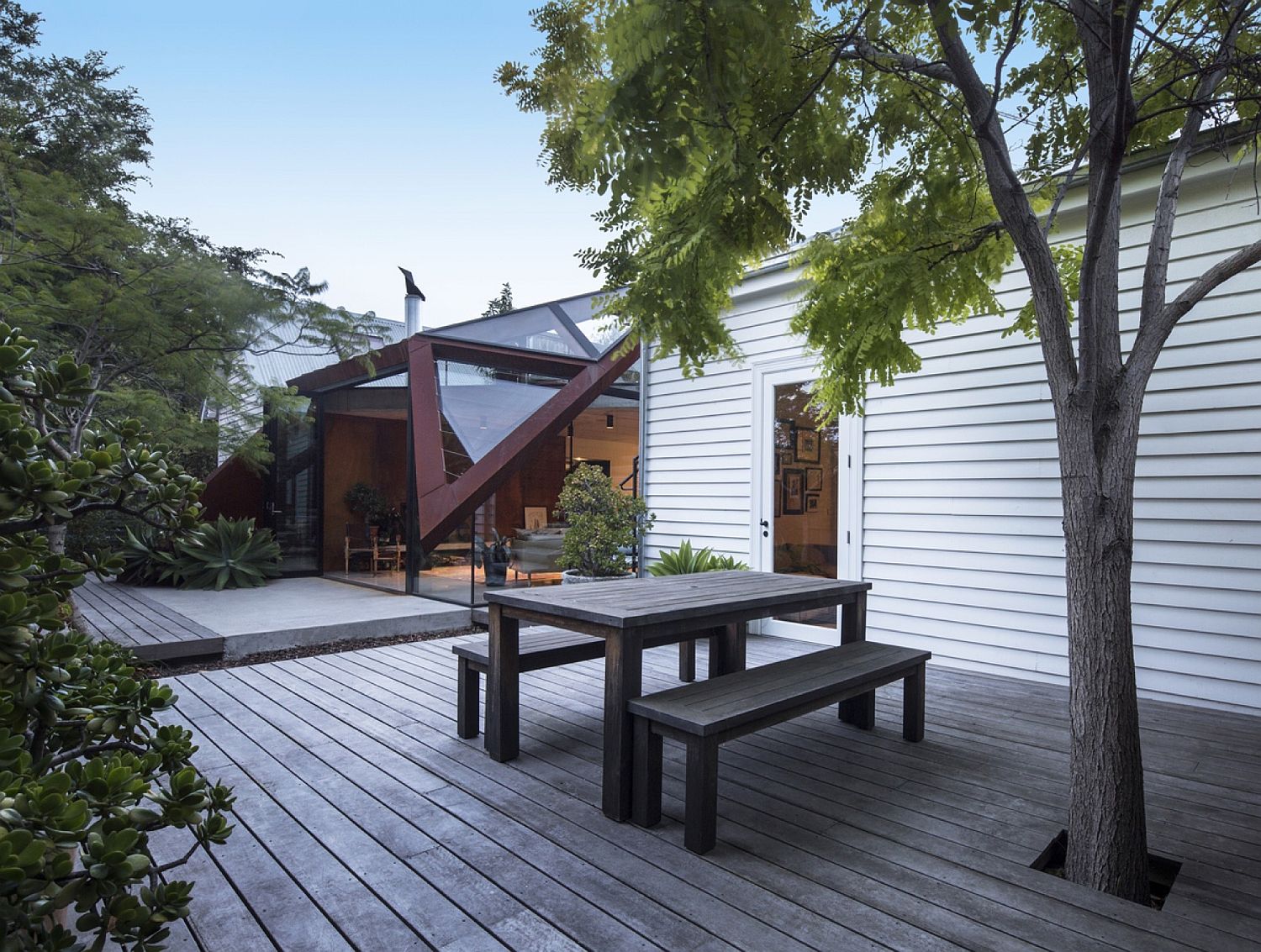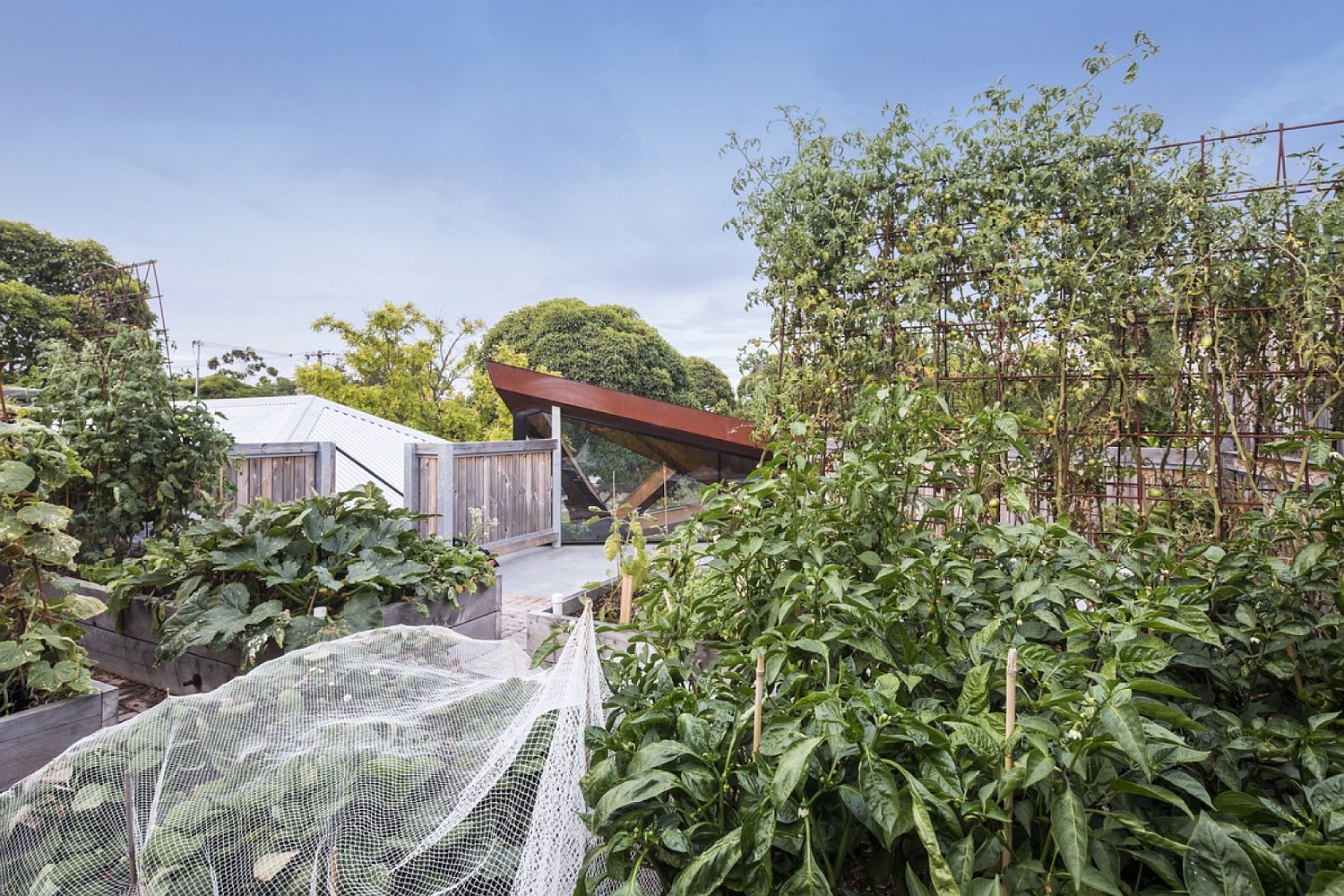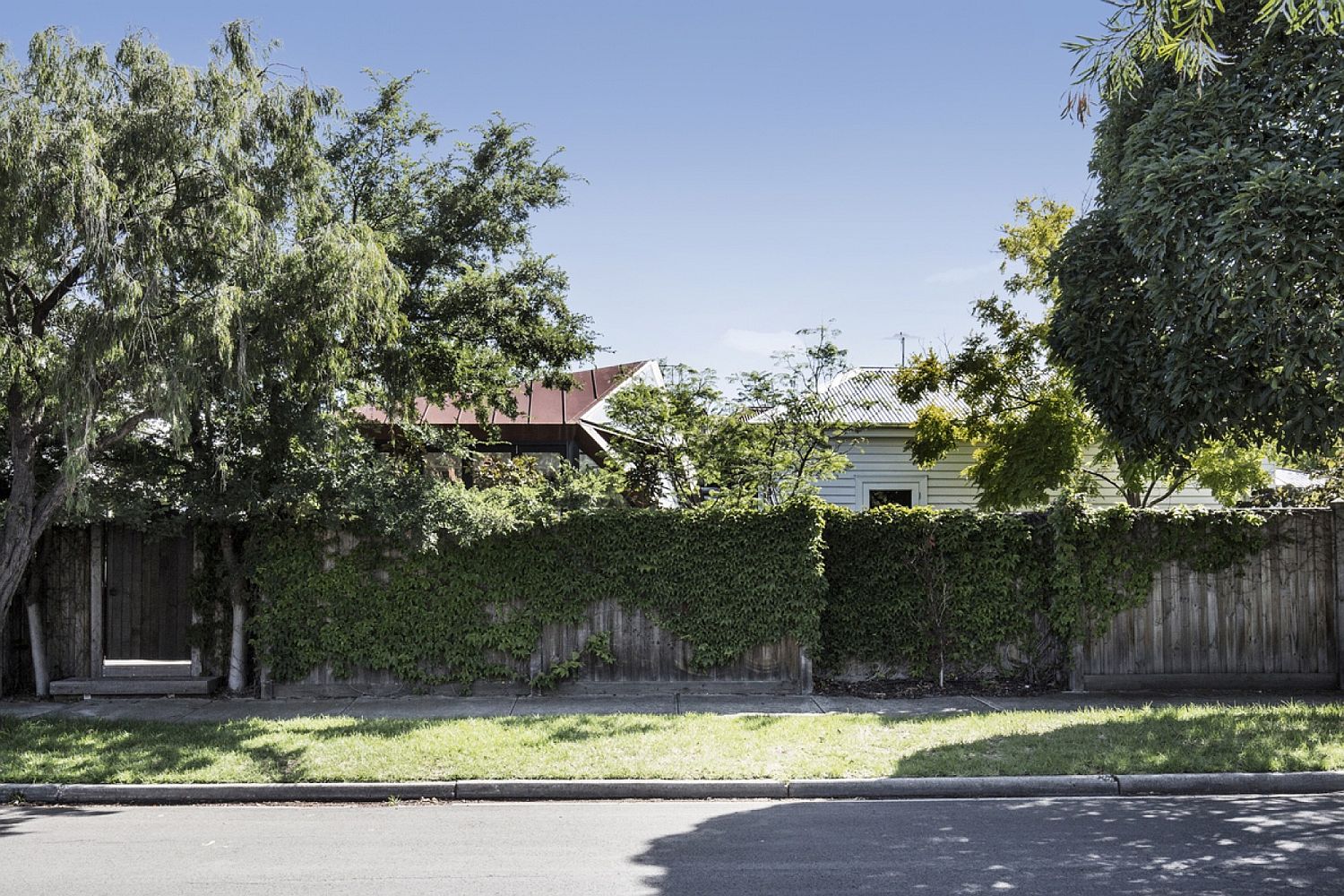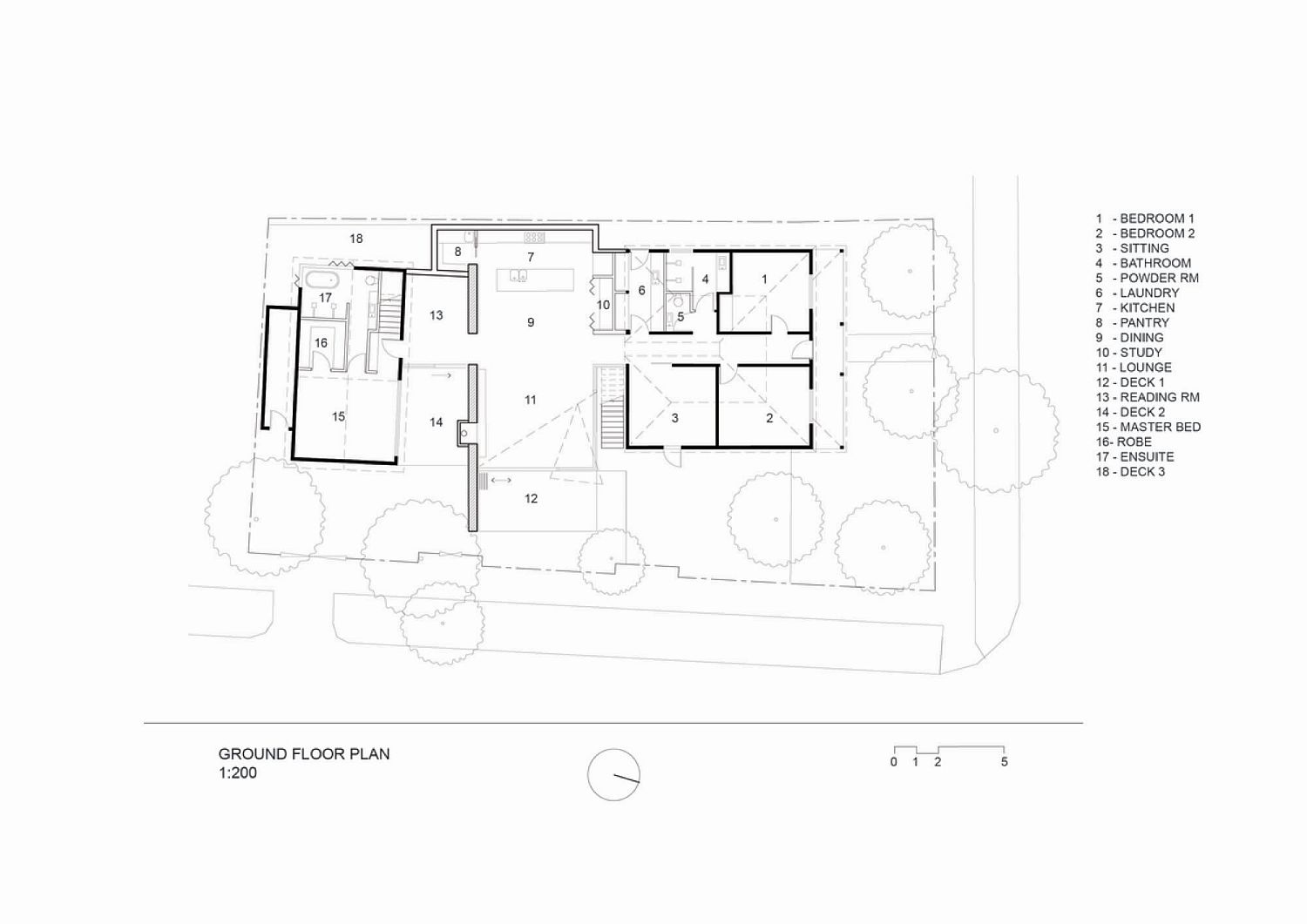 You're reading Sensationally Sculptural: Daring Lounge with Glazed Roof and Edible Garden, originally posted on Decoist. If you enjoyed this post, be sure to follow Decoist on Twitter, Facebook and Pinterest.