With Silver Lake on one side and the Atlantic Ocean on the other, the East Lake Beach House in Delaware, USA is one that promises lake views on one side and beach views on the other. The house was built by Robert M. Gurney for a modern family and serves as a vacation home that creates breezy indoor-outdoor interplay. Spread across three spacious levels, the holiday residence offers a multitude of family area and personal spaces with each one being clearly delineated from the other. On the outside, it is four distinct gable-roofed forms that paint a picture of elegance and each of these units breaks up the overall visual of the house into cozier, smaller spaces.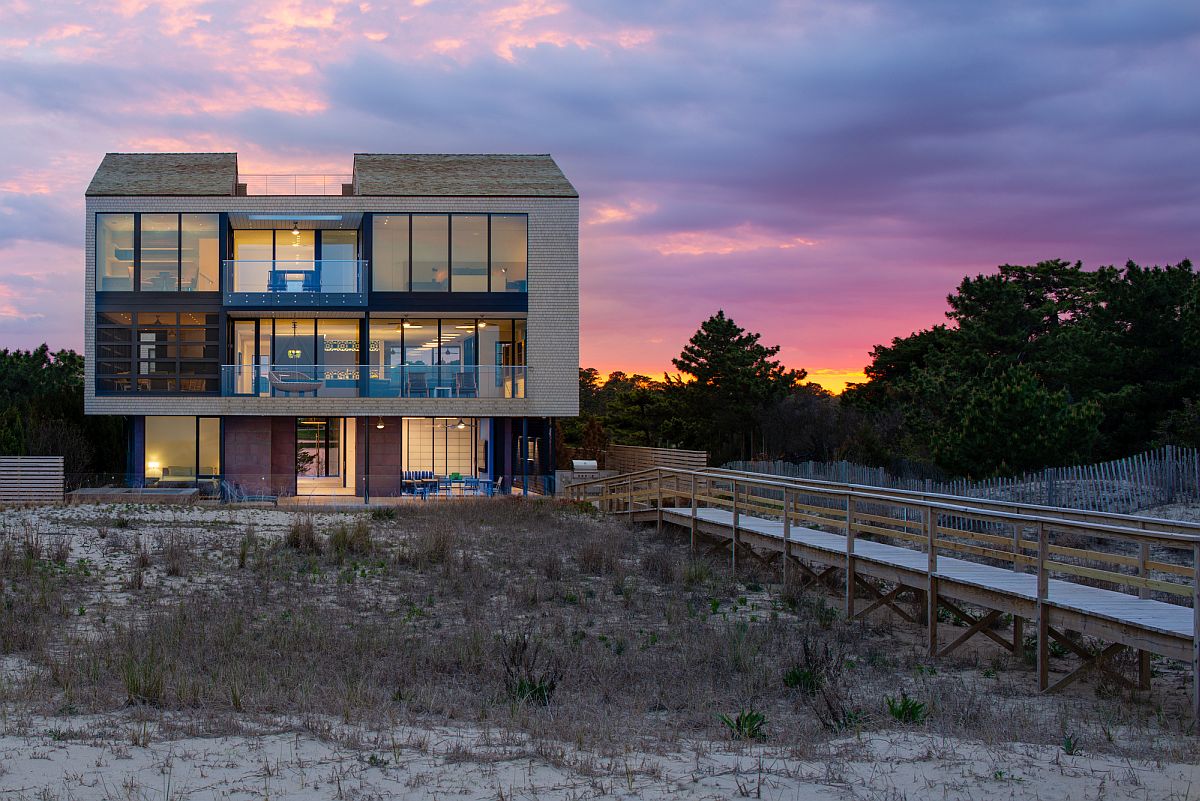 Despite its contemporary interior, the vacation home on the outside has a more traditional appeal with cedar shingles, copper panels and mahogany doors giving it a warmer vibe. Folding and sliding glass doors on every level completely open up the interior to the outdoors and the transition between both the zones is seamless. A relaxing and refreshing pool that connects the deck with the beach adds another layer of luxury to the residence where comfort takes precedence to all else. [Photography: John Cole Photography]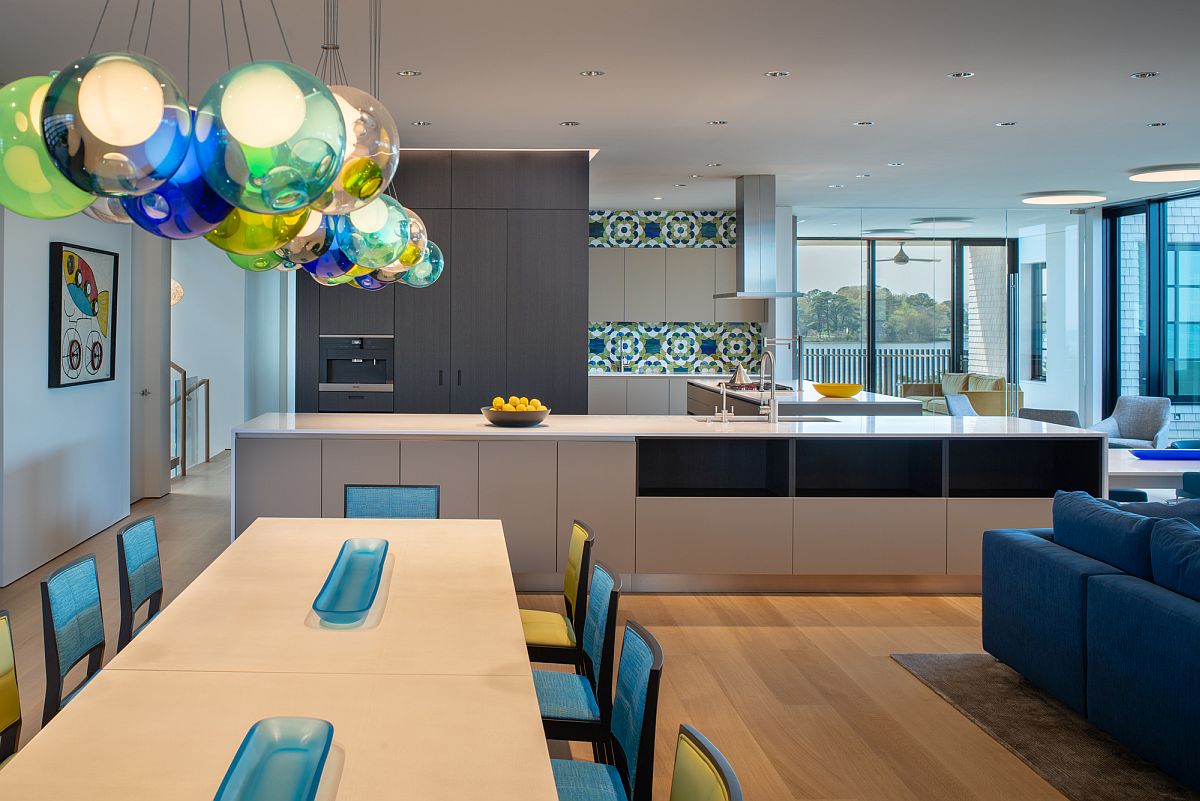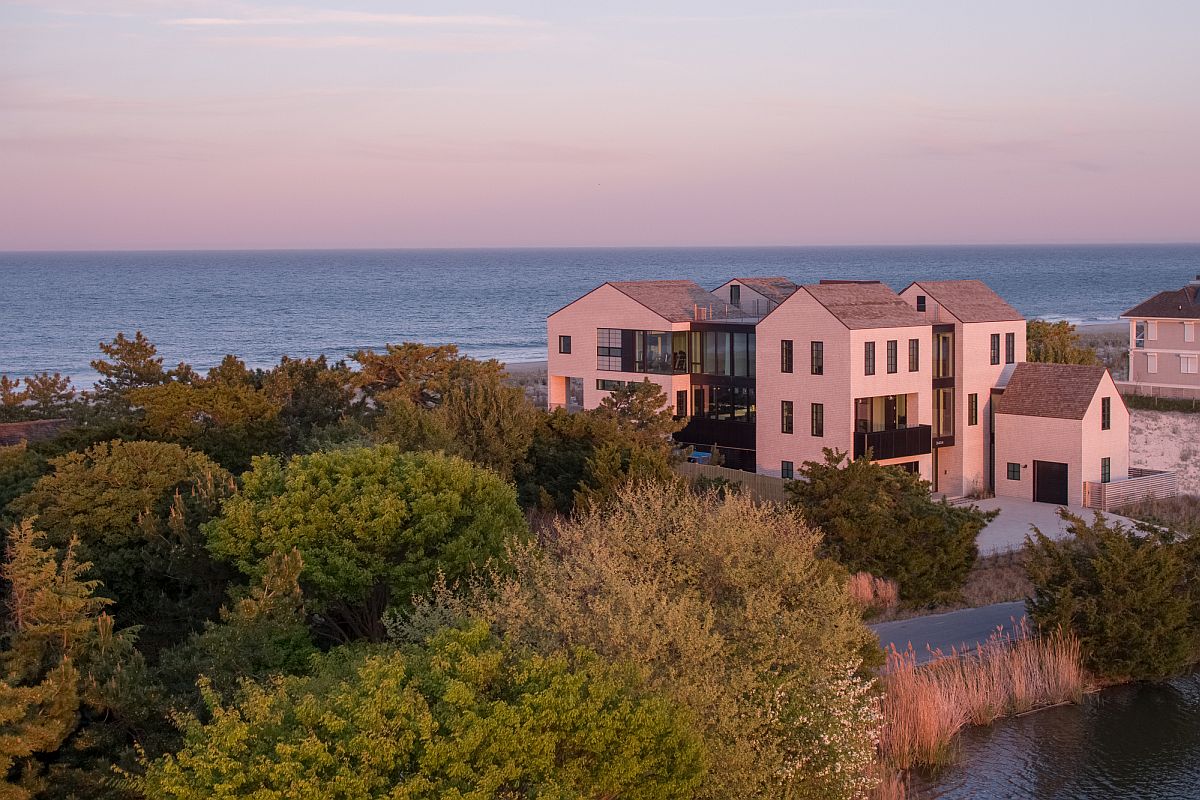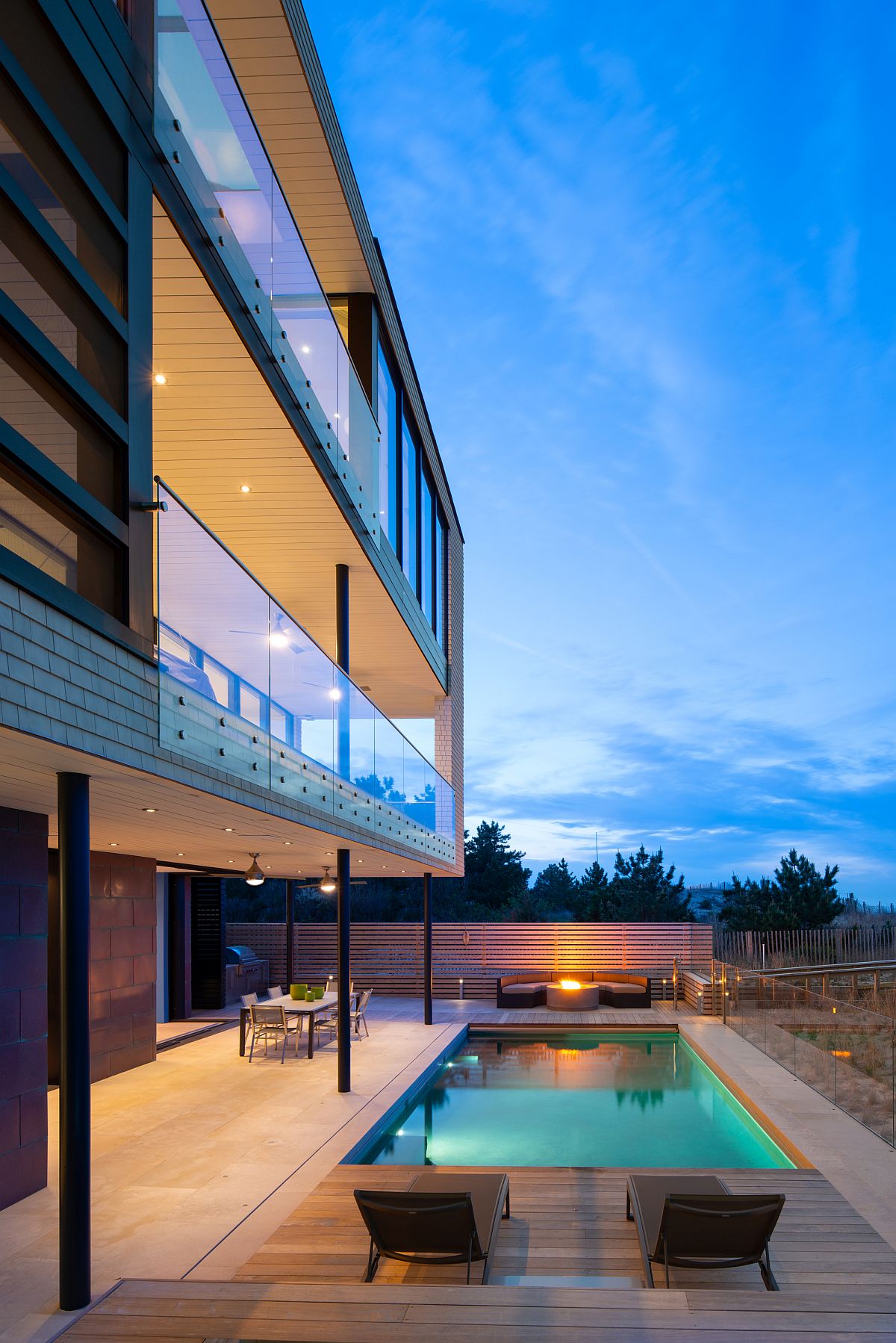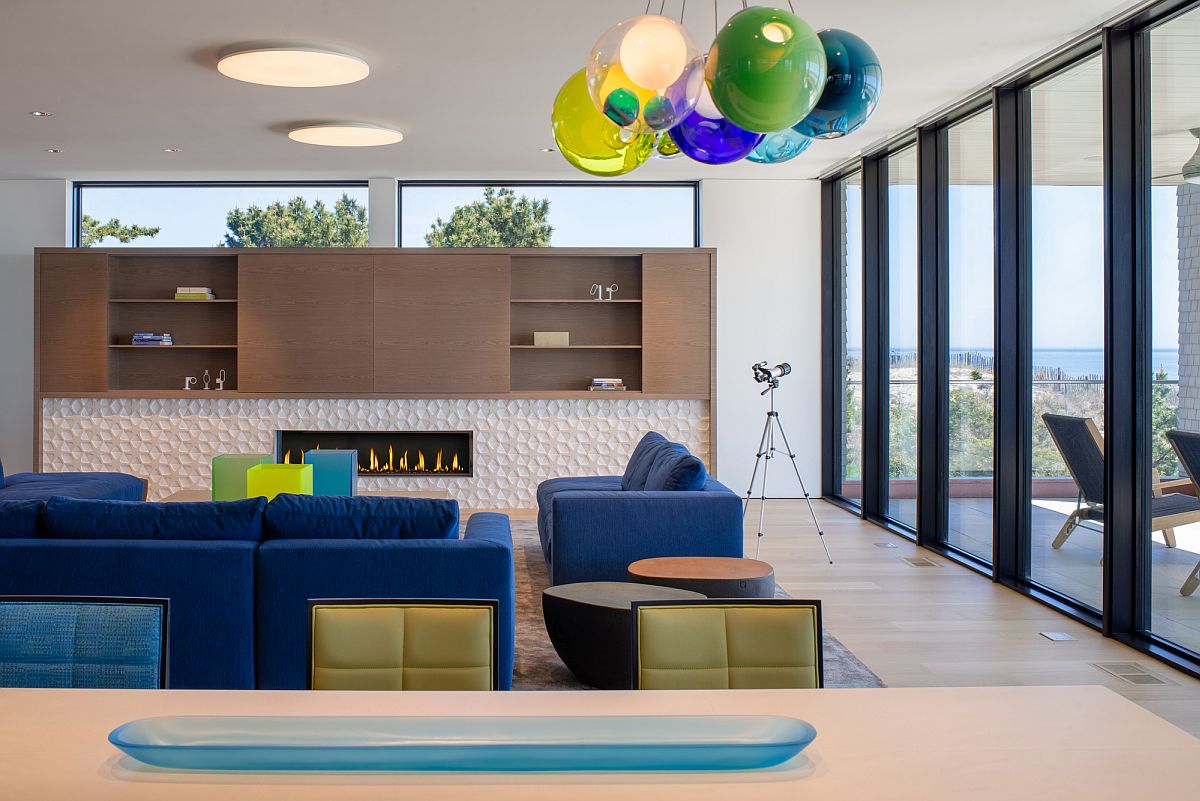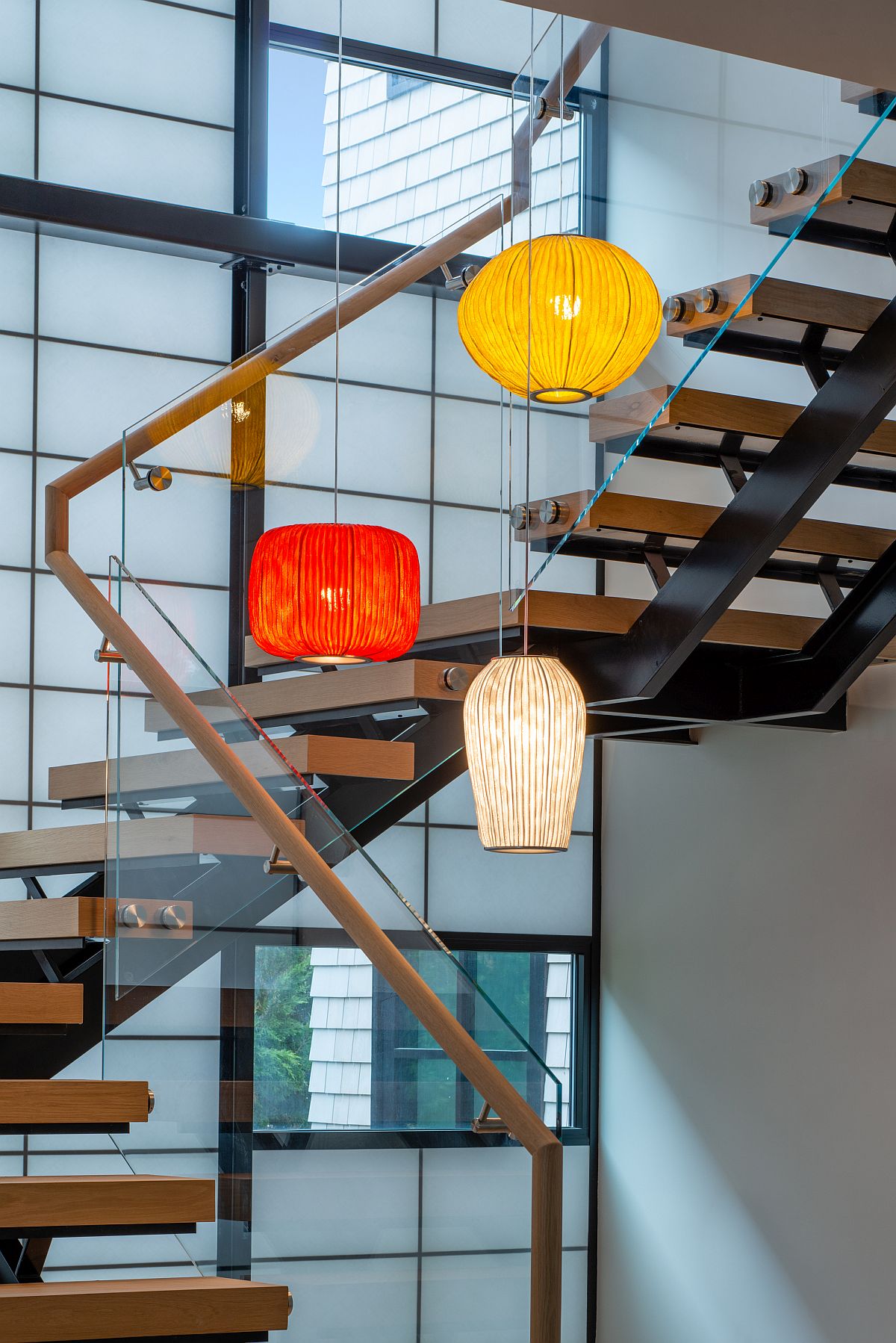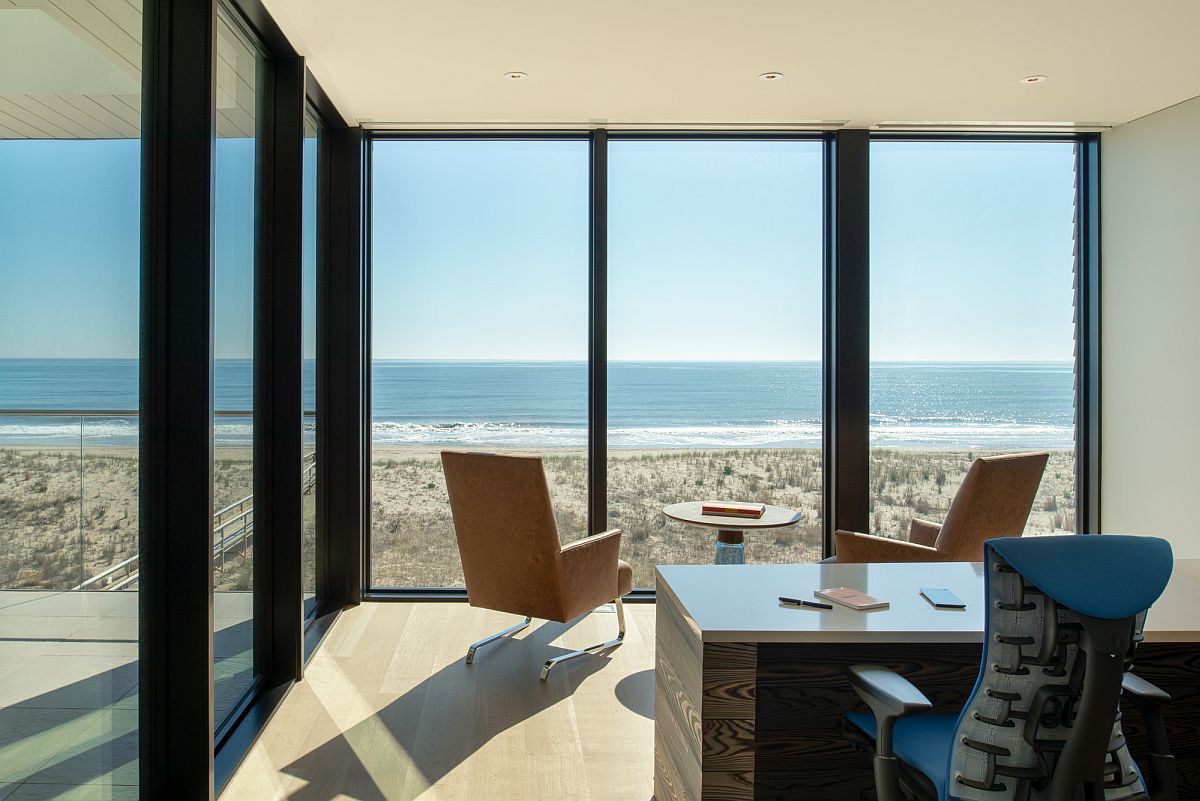 Resilient materials are combined with meticulous detail and clean lines in a truly modern way to provide a bright, light-filled interior that focuses on the views. The house was designed and built with the intention of providing a vacation house that would last for generations…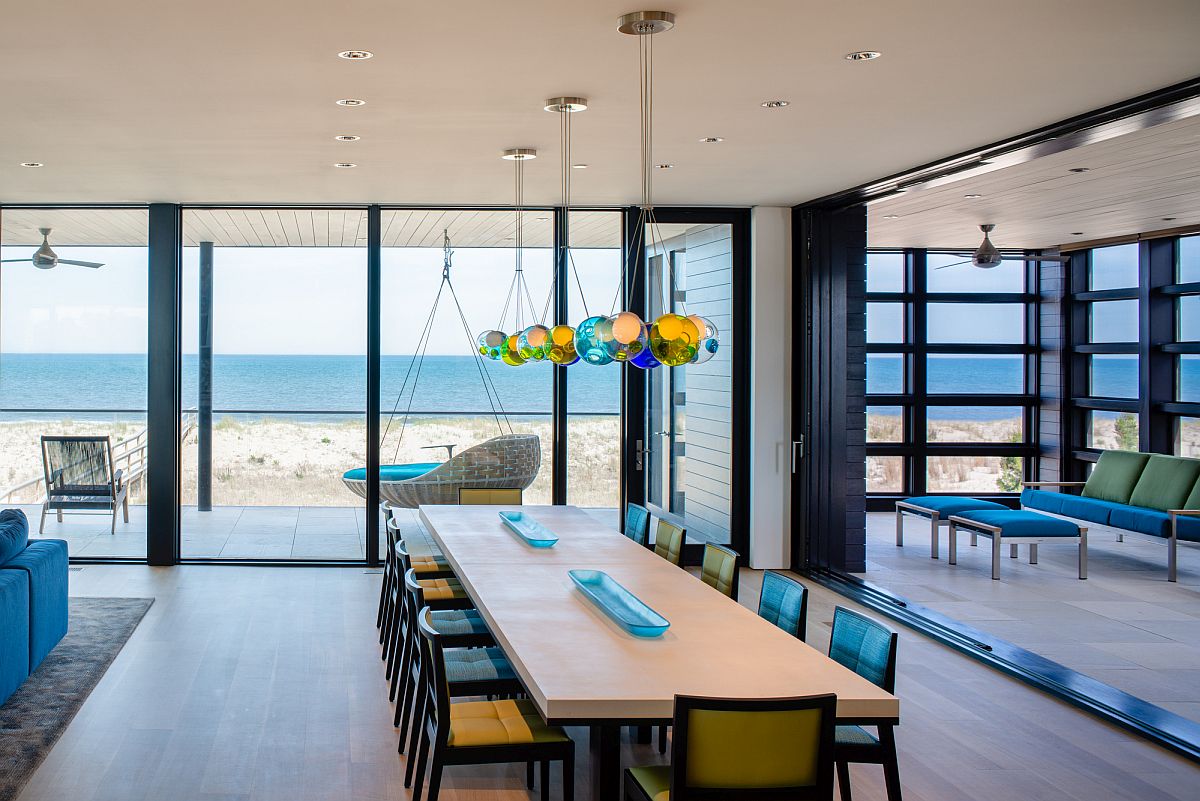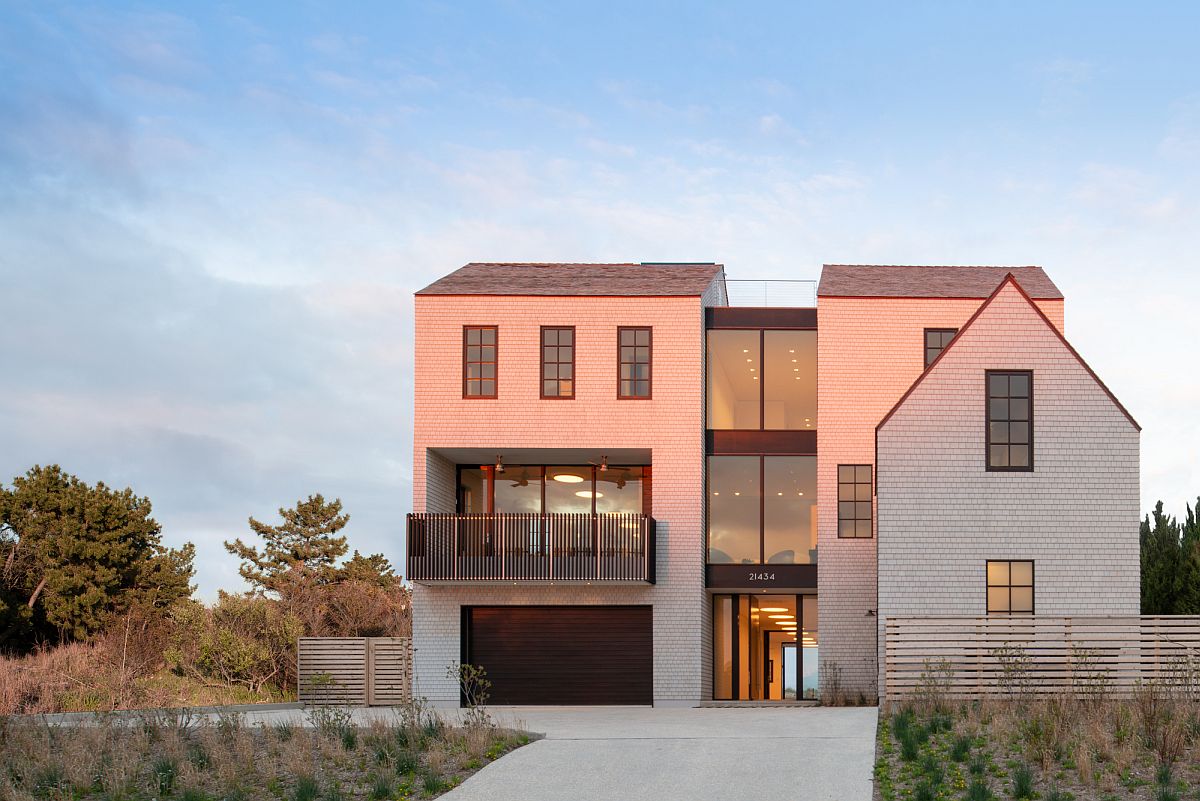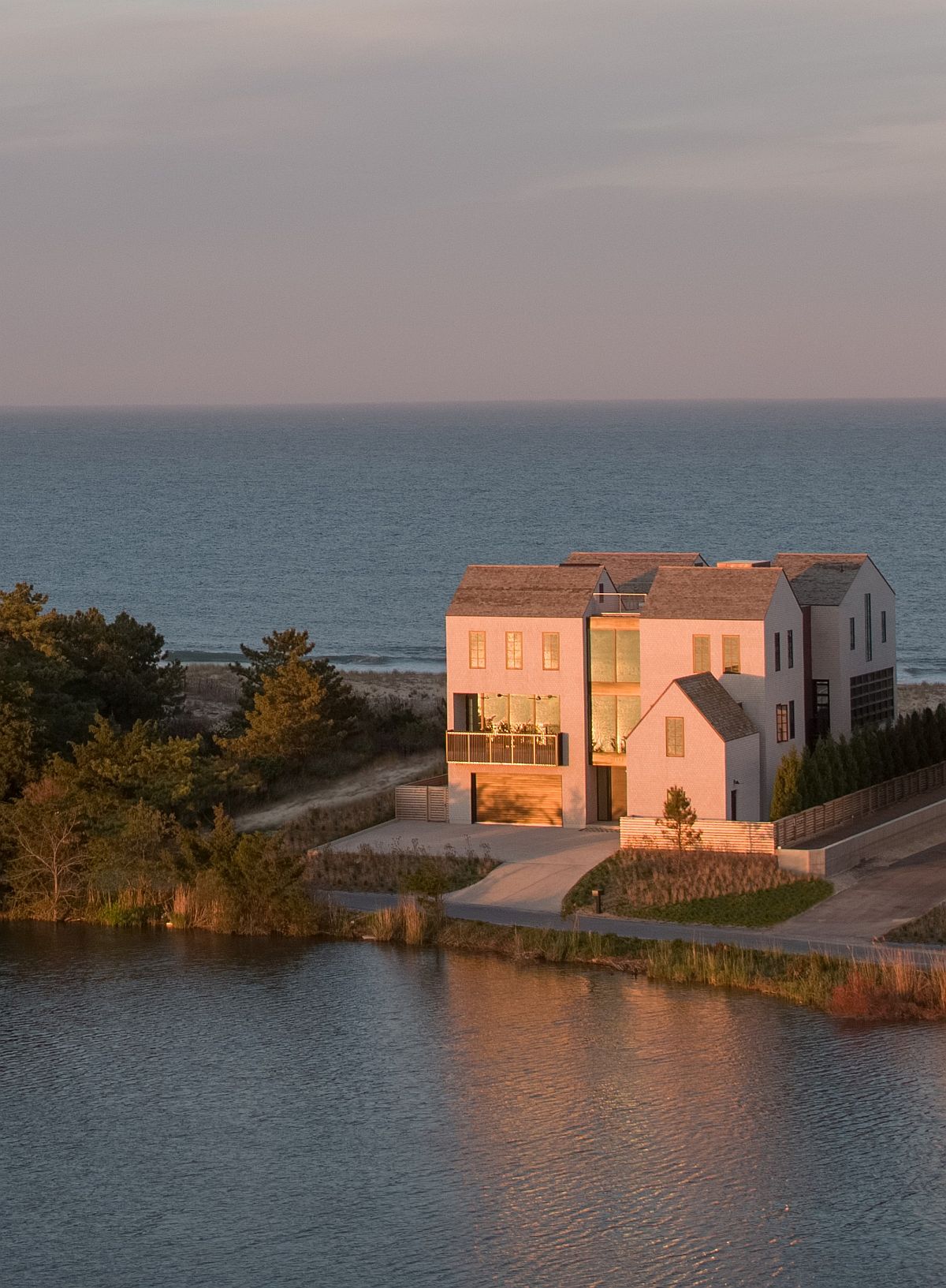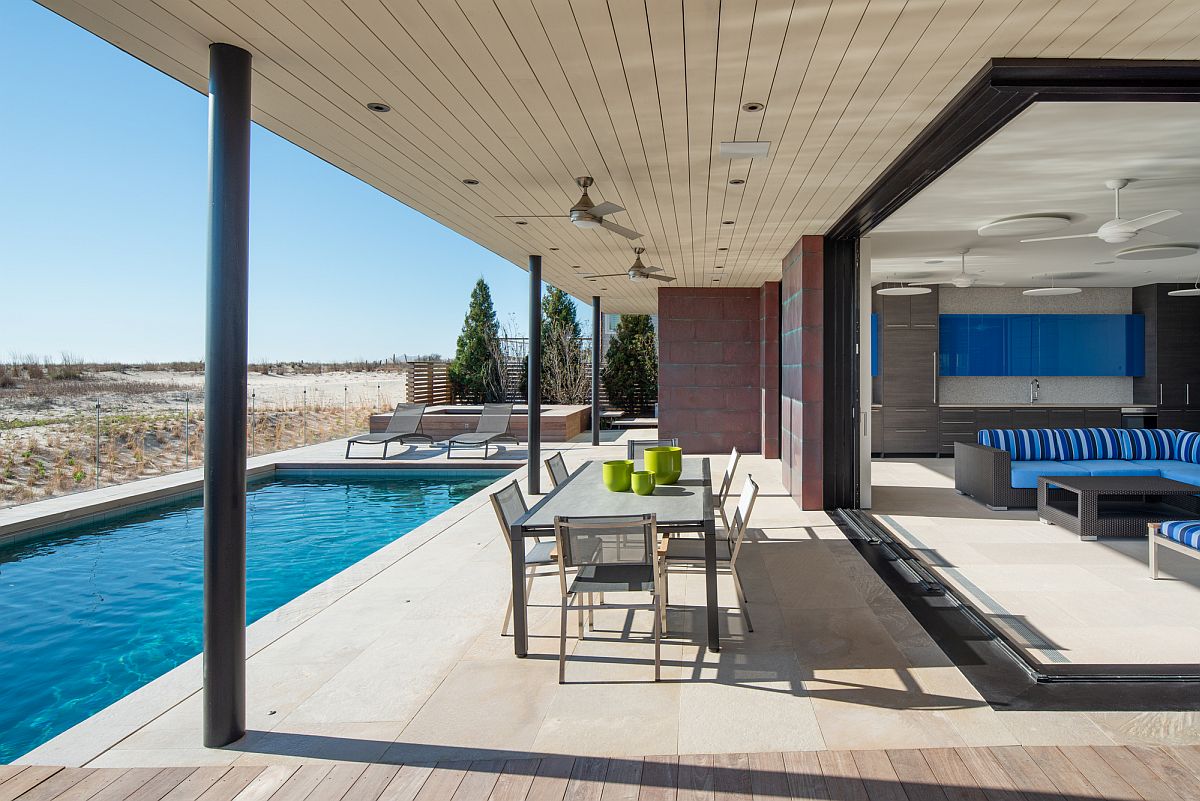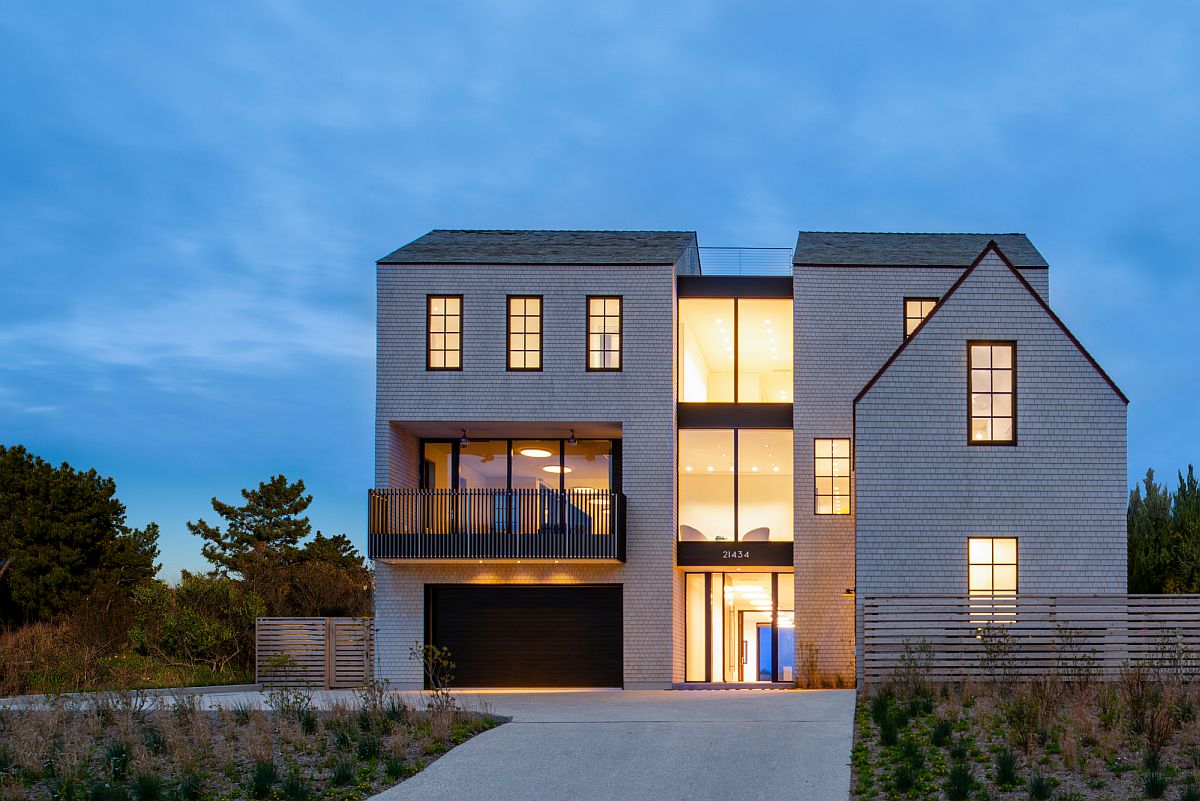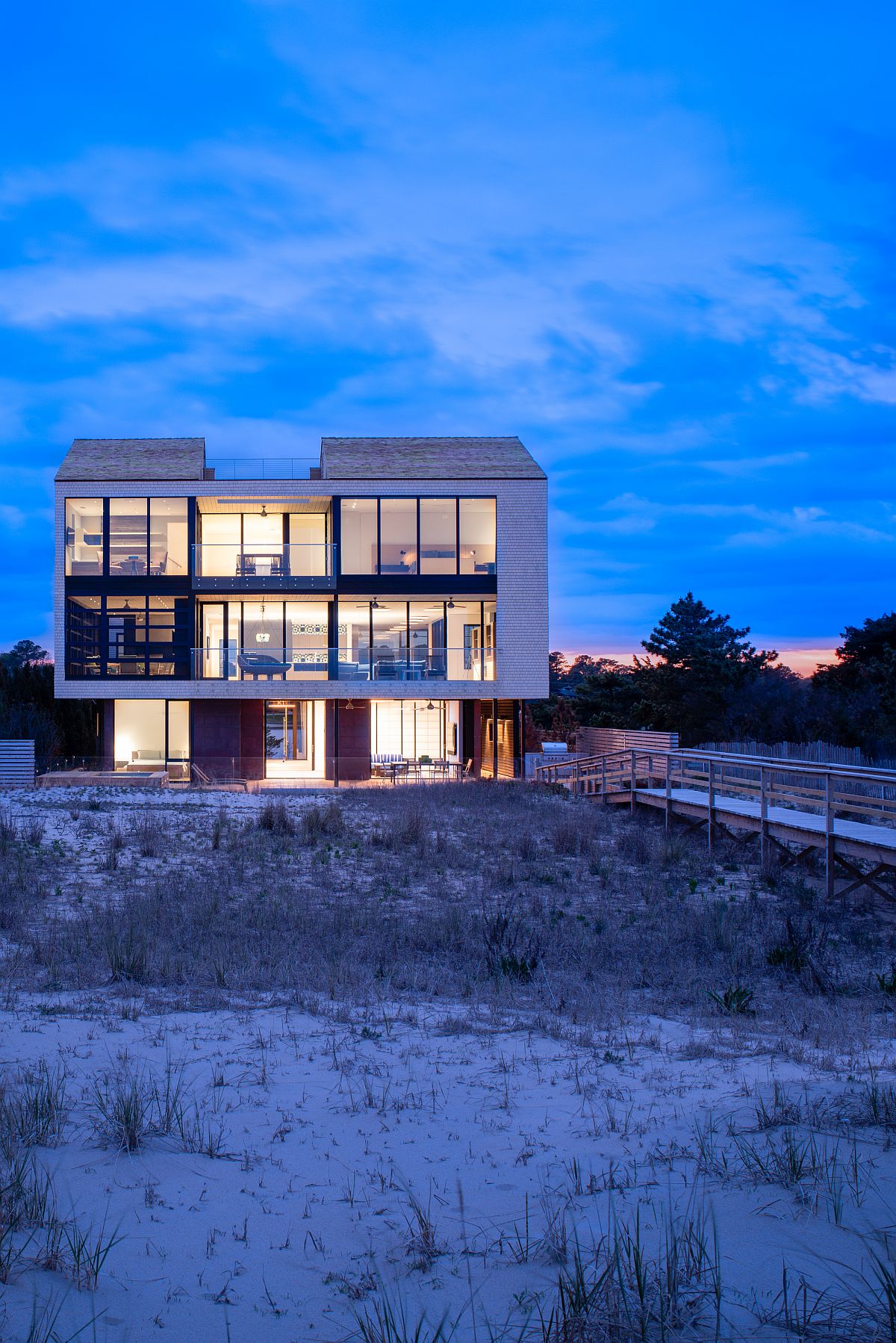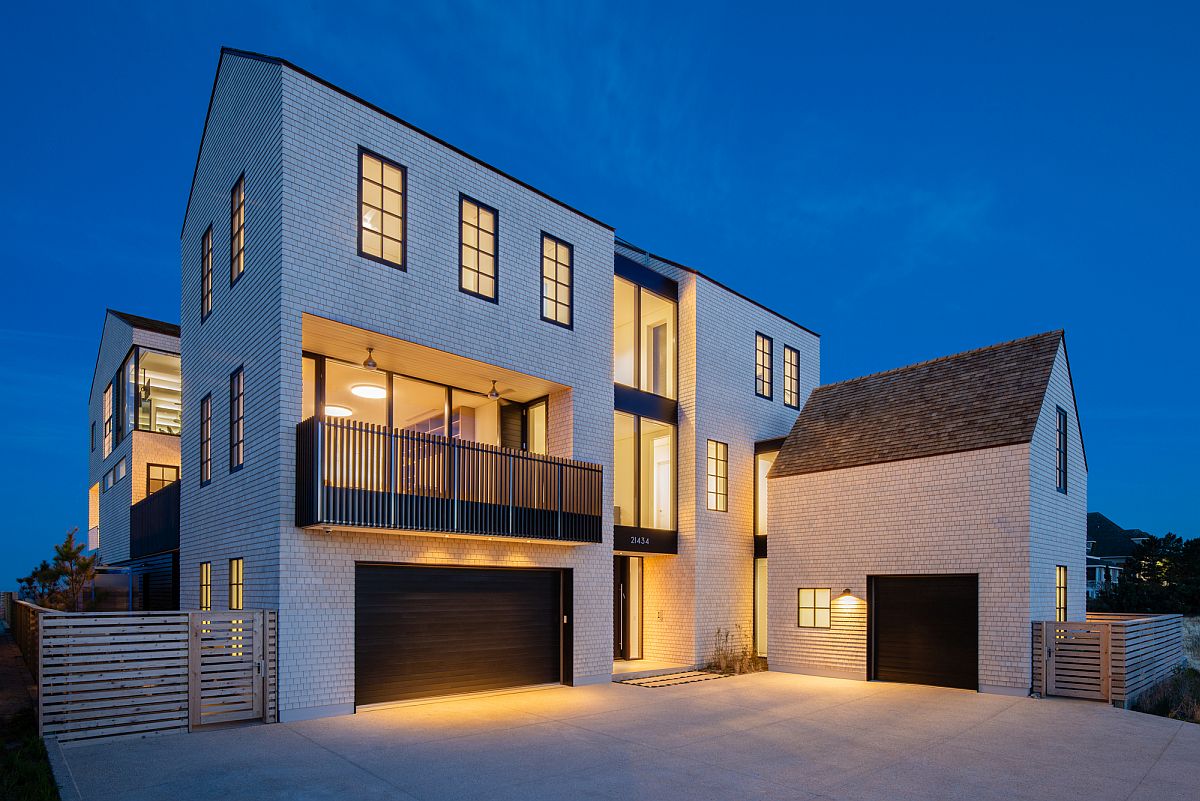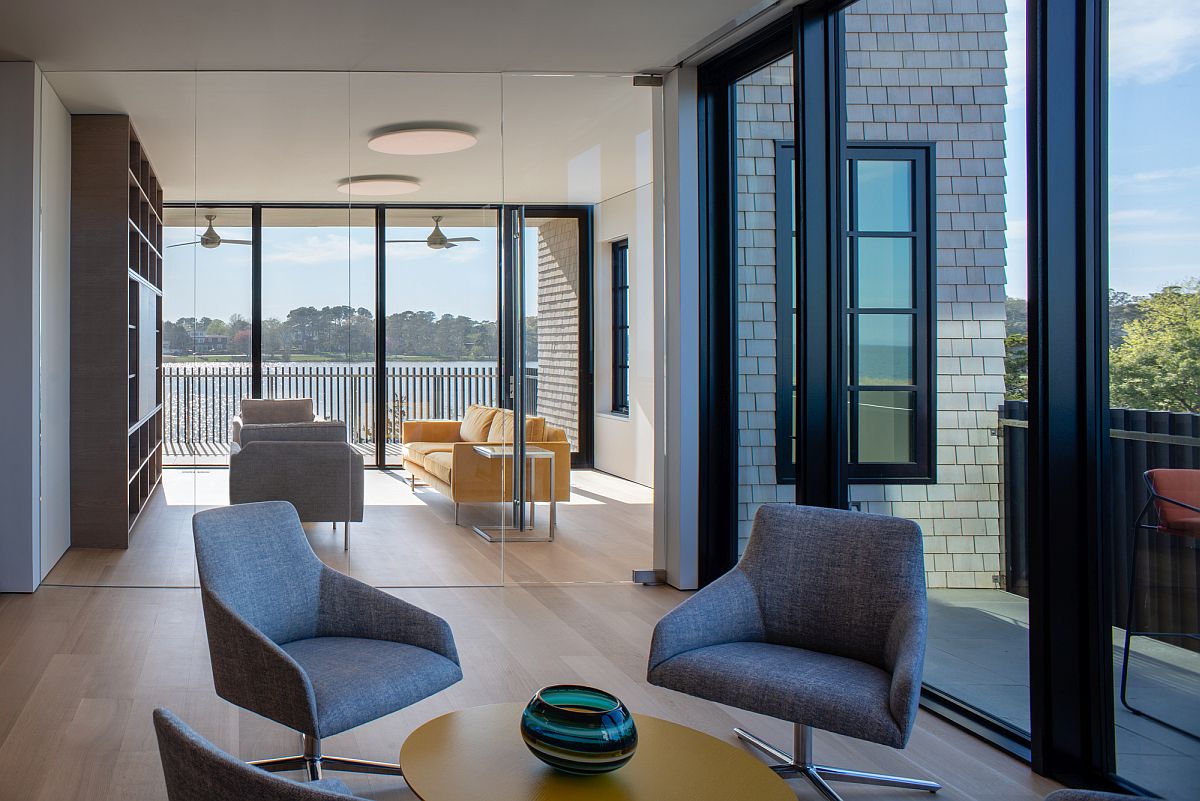 You're reading Sandwiched Between Lake and Atlantic Ocean: Fabulous Beach House in Delaware, originally posted on Decoist. If you enjoyed this post, be sure to follow Decoist on Twitter, Facebook and Pinterest.