Modern European design meets traditional Costa Rican craftsmanship in a new four-room boutique hotel in Santa Teresa, Costa Rica.
When Swedish couple Jonas Thorrel and Johanna Johansson decided to launch a boutique hotel in Santa Teresa, the laid-back Costa Rican beach town they now call home, they knew there was no point in competing with the landscape. With gleaming sands, lush jungles, and world-class surf, Santa Teresa has all the hallmarks of a tropical paradise remotely tucked away near the southern tip of the Nicoya peninsula.
So, the couple turned to award-winning Costa Rican architect Benjamin Garcia Saxe, who brought his expertise in blending contemporary design with tropical landscapes to the newly opened Mint Santa Teresa.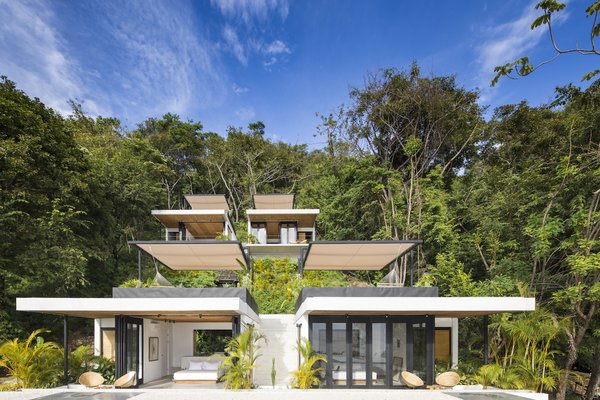 Housed in a series of whitewashed pavilions stepping down a steep hillside, the four-room hotel melds modern and traditional design, taking inspiration from sun-kissed Greek architecture, minimalist Scandinavian design, and Costa Rican craftsmanship.
Yet for Jonas and Johanna, the owners and operators of Mint, the adults-only boutique hotel needed to be more than just a well-designed nature retreat. The four-year residents of Santa Teresa wanted guests to feel "a part of a little community, with other travelers and locals." 
And with just four rooms available, curating that level of care and intimacy has been a defining feature at Mint. 
See the full story on Dwell.com: Revive Your Mind at This Adults–Only Boutique Hotel in Costa Rica