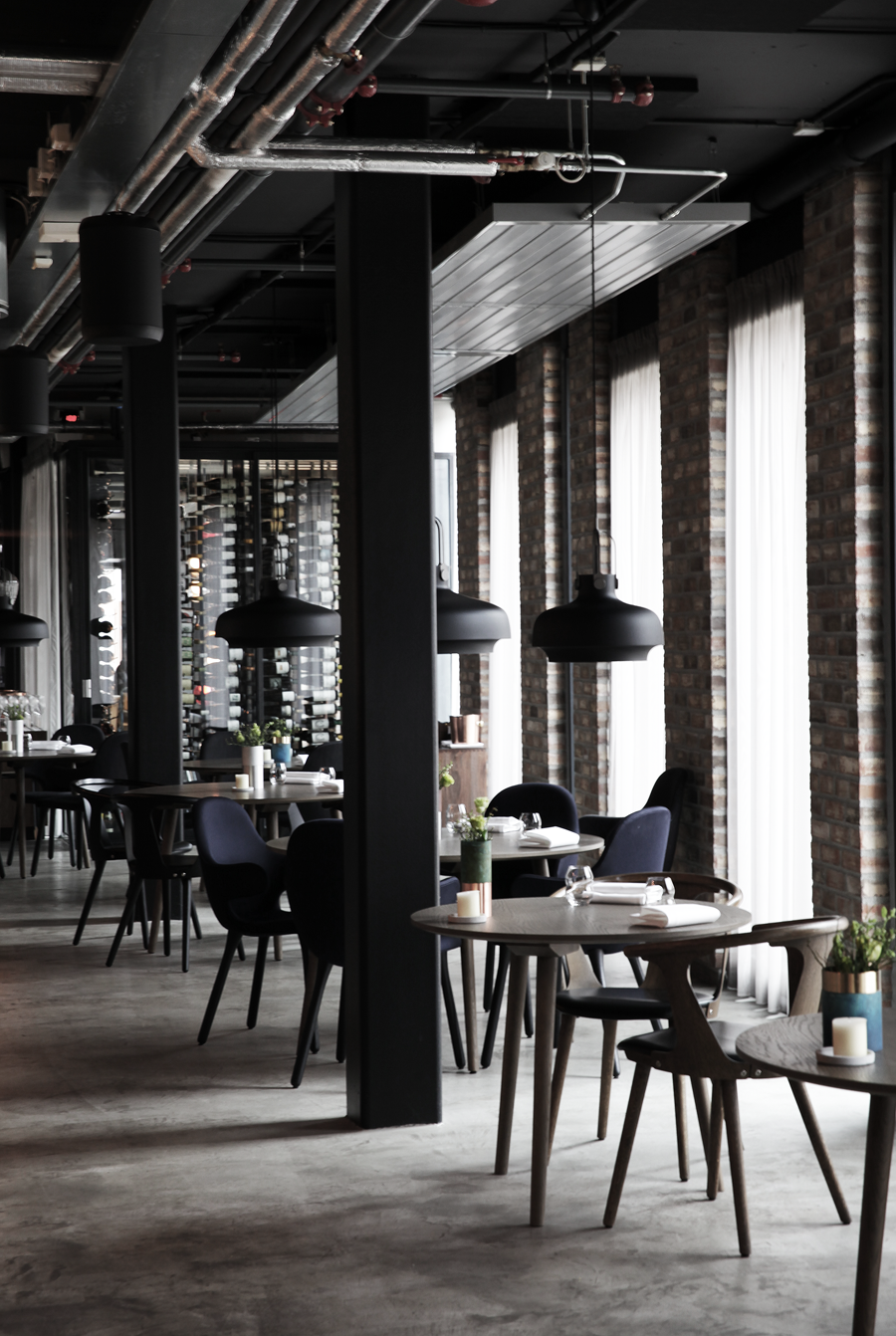 A few weeks ago I visited restaurant Kontrast for dinner and although I had seen photos of the place in advance of my visit I was stunned by the beautiful interior. It was about time I visited too, having a Michelin star restuarant in my own neighbourhood calls for a visit, doesn't it? After the delicious dinner I had to ask the chef and the owner of Kontrast, Mikael Svensson if I could come back during daytime for some photos, and I´m so happy I can share the place with you.
Kontrast is a modern Scandinavian restaurant focusing on using ingredients that are both local and at the peak of their season. Their main goal is to offer world class, organic and ethically sourced ingredients and they recieved their first Michelin star in 2016. It´s quite impressive to experience what Mikael and his team has achieved in a short time, from the opening at this location late 2013 and til now being a recognised restaurant that attracts guests from far and near. What I loved the most is the atmosphere. The open kitchen where the chefs were working so focused and calm, as a team who knew exactly what to do and who were doing it. No loud voices, no noise, only a super proffesional and well coordinated team who made me look just as much at them working as I was talking to my friend when we were eating. I wish I could have shown you some photos of the food as well, of course everything looked and tasted like small pieces of art. A experience truly recommended for the mix of world class food, relaxed atmosphere and a beautiful interior.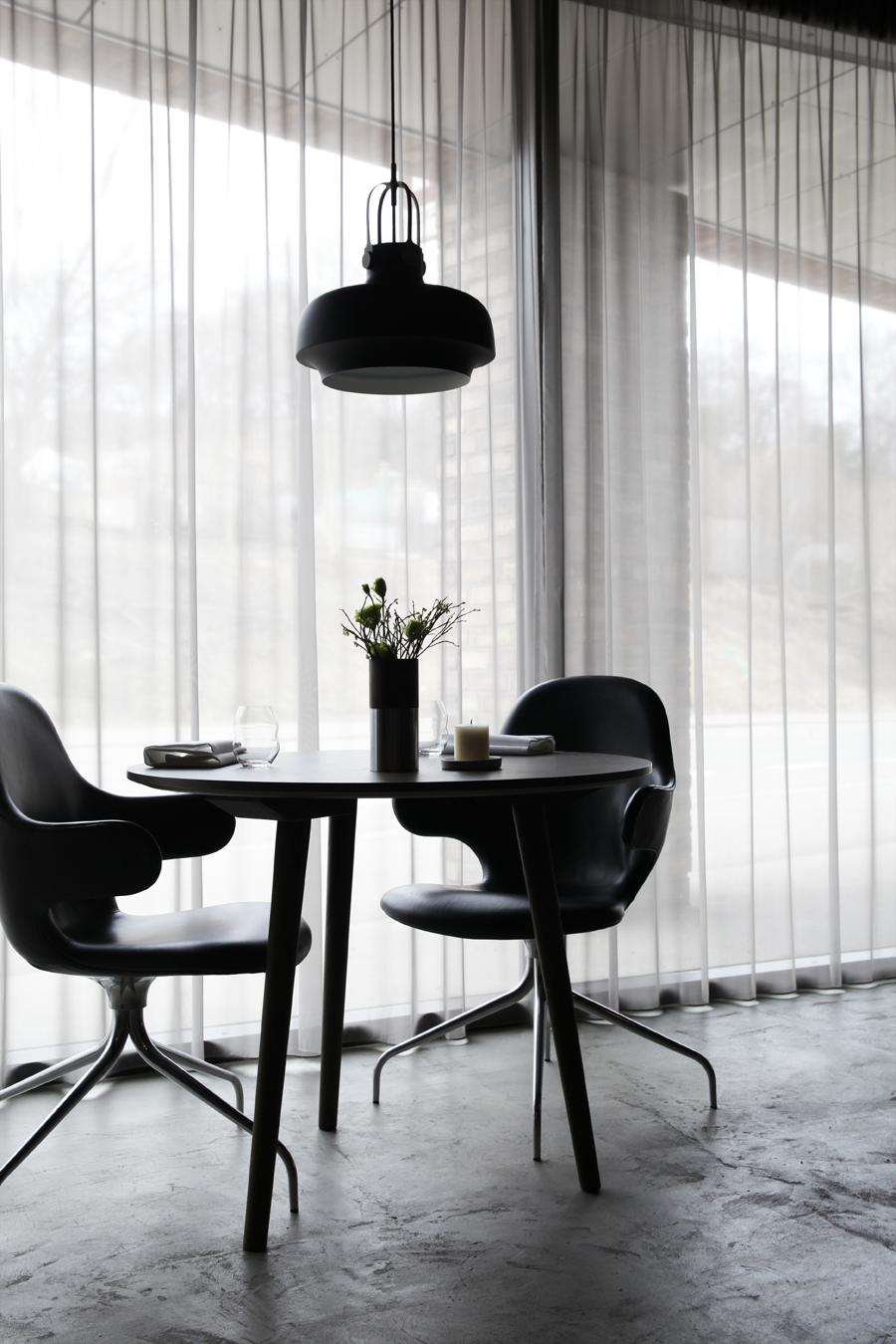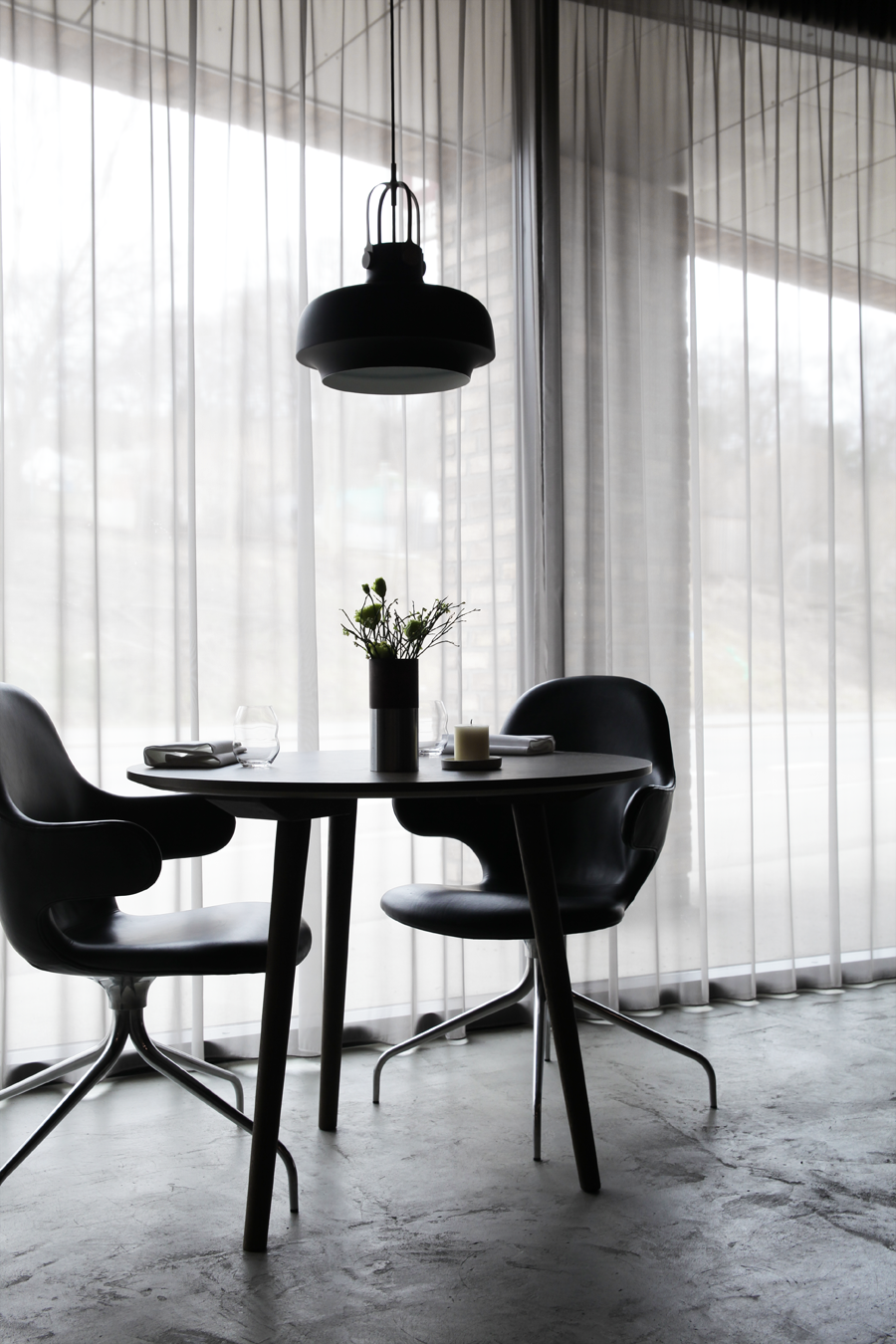 The interior of course matches the concept of the restaurant perfect. Scandinavian, high quality with the twist that never will get boring. Young and classy at the same time. Raw concrete floors, curtains who makes it all a bit more elegant, and the furniture and lamps from &tradition. Throughout the restaurant you´ll find the Catch Chair, In Between chairs- and tables, the Copenhagen pendant, Fly sofa and table, Blown lamp, the Lightforest lamp and the True Colors vase. The newest addition is a beautiful painting by the Norwegian artist Espen Dietrichson.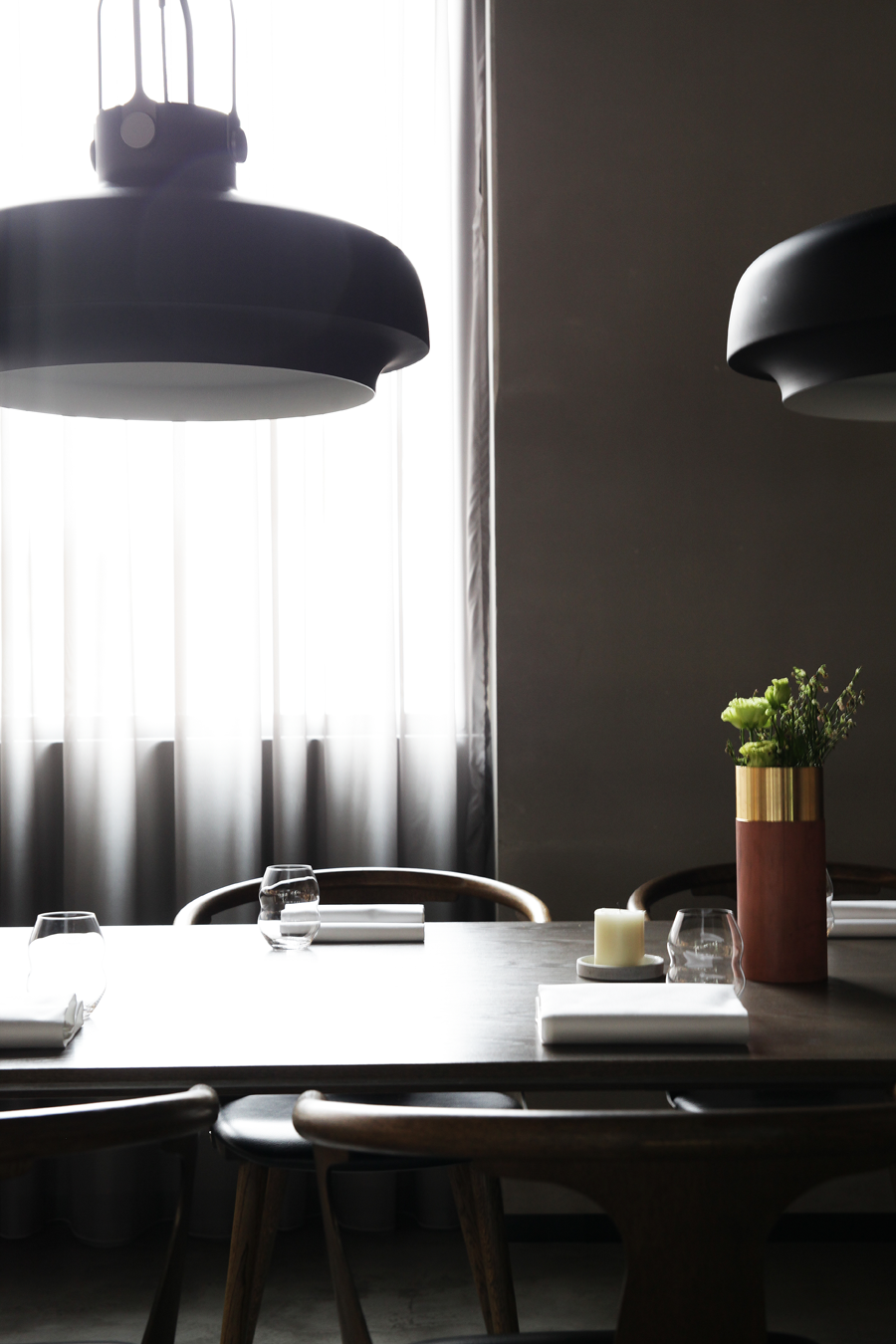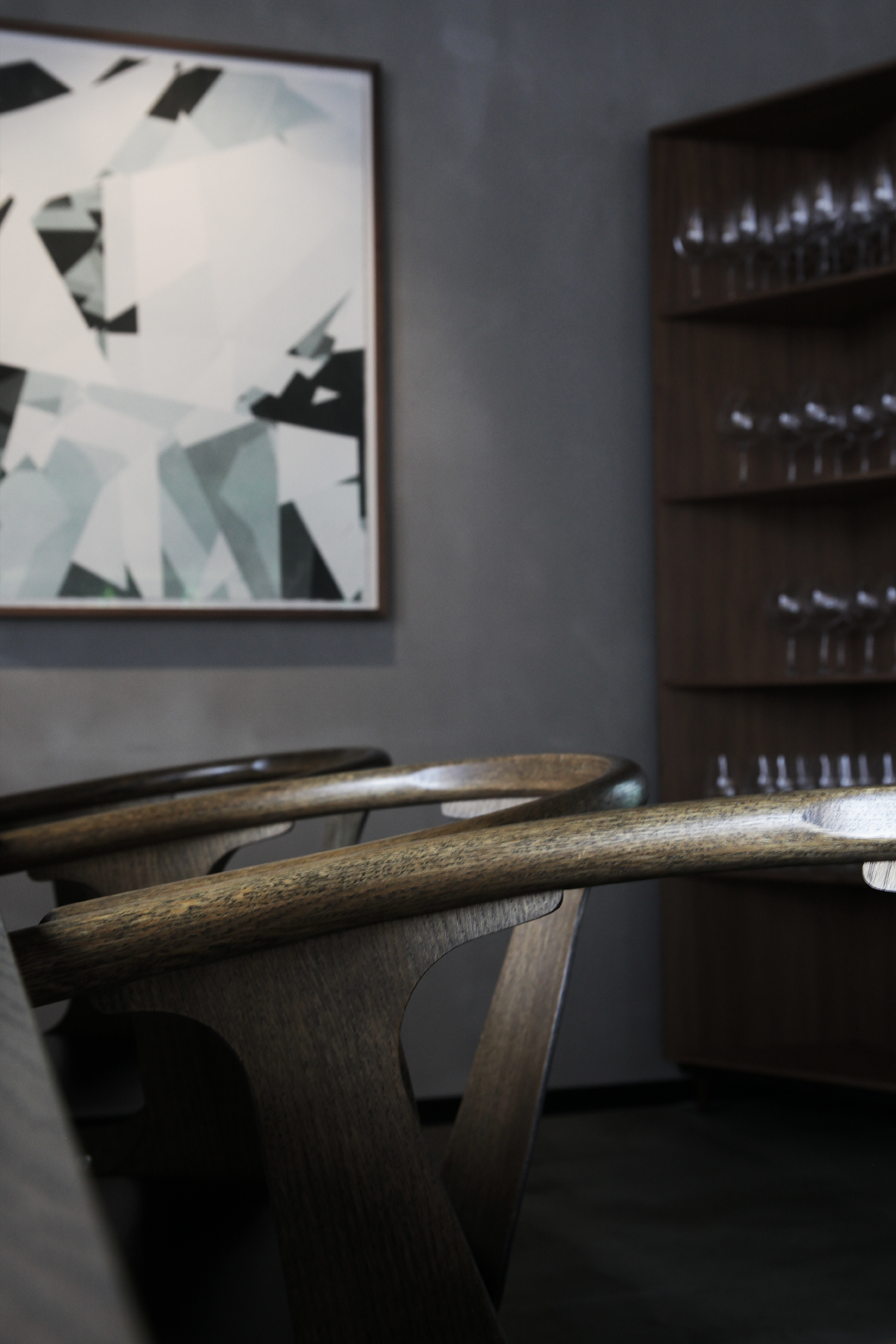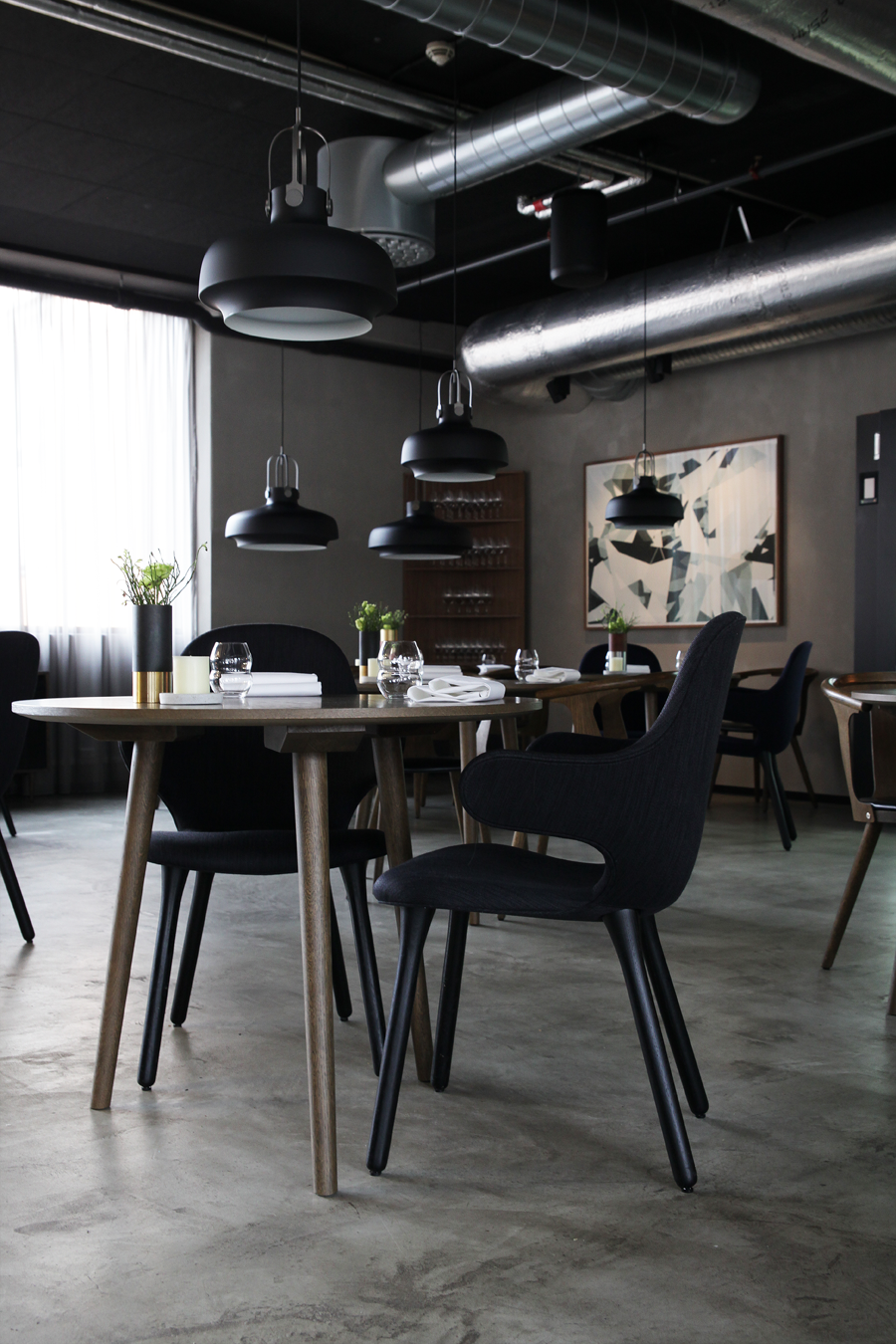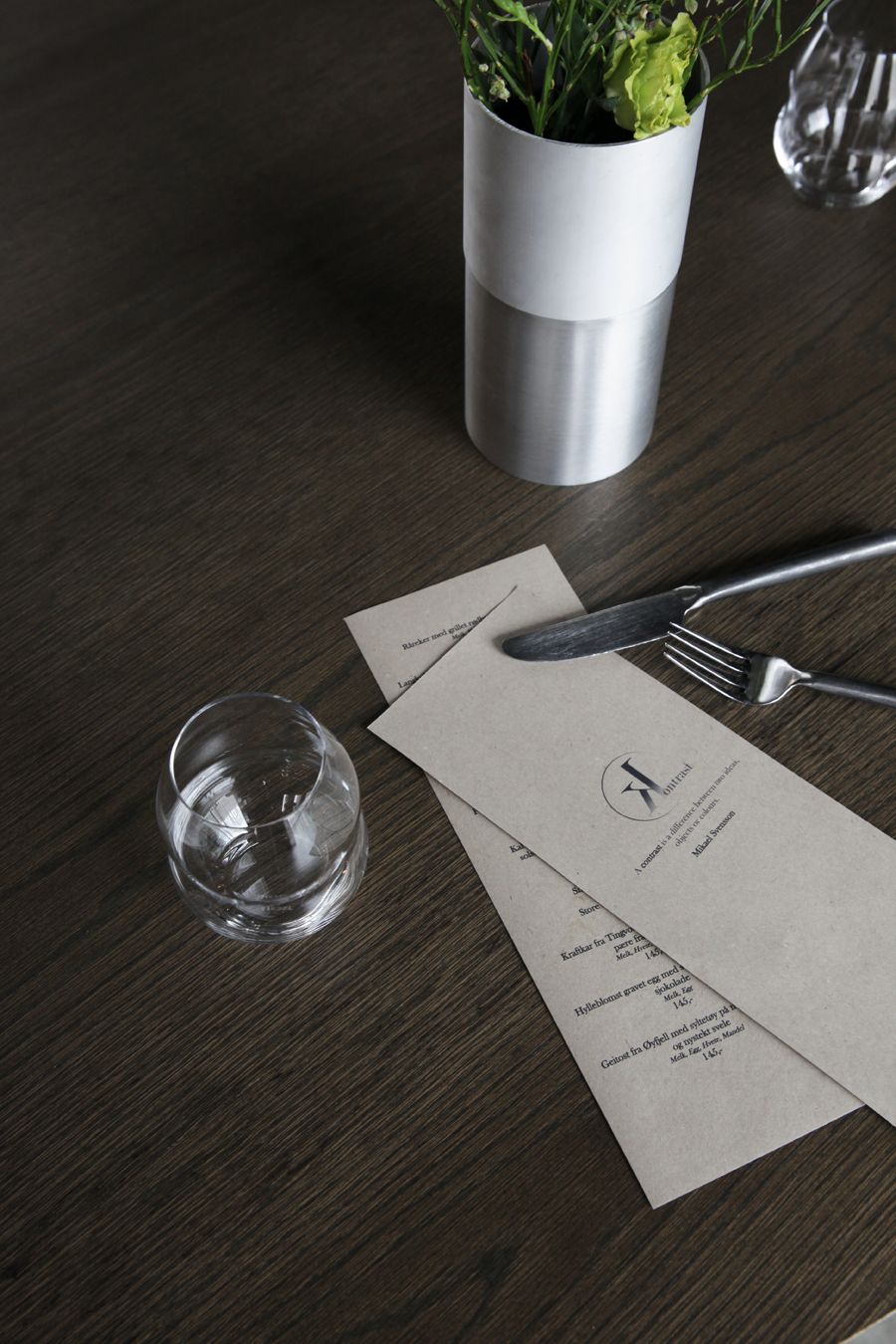 Mikael Svensson was born and raised in Skåne/Sweden, in the countryside among farmers and open landscapes. His career took him to Oslo, and then to different European restaurants before he went back to Oslo again. Finally ready to pursue his dream of opening his own restaurant, the dream he´d been having for fifteen years, ever since he decied to become a chef.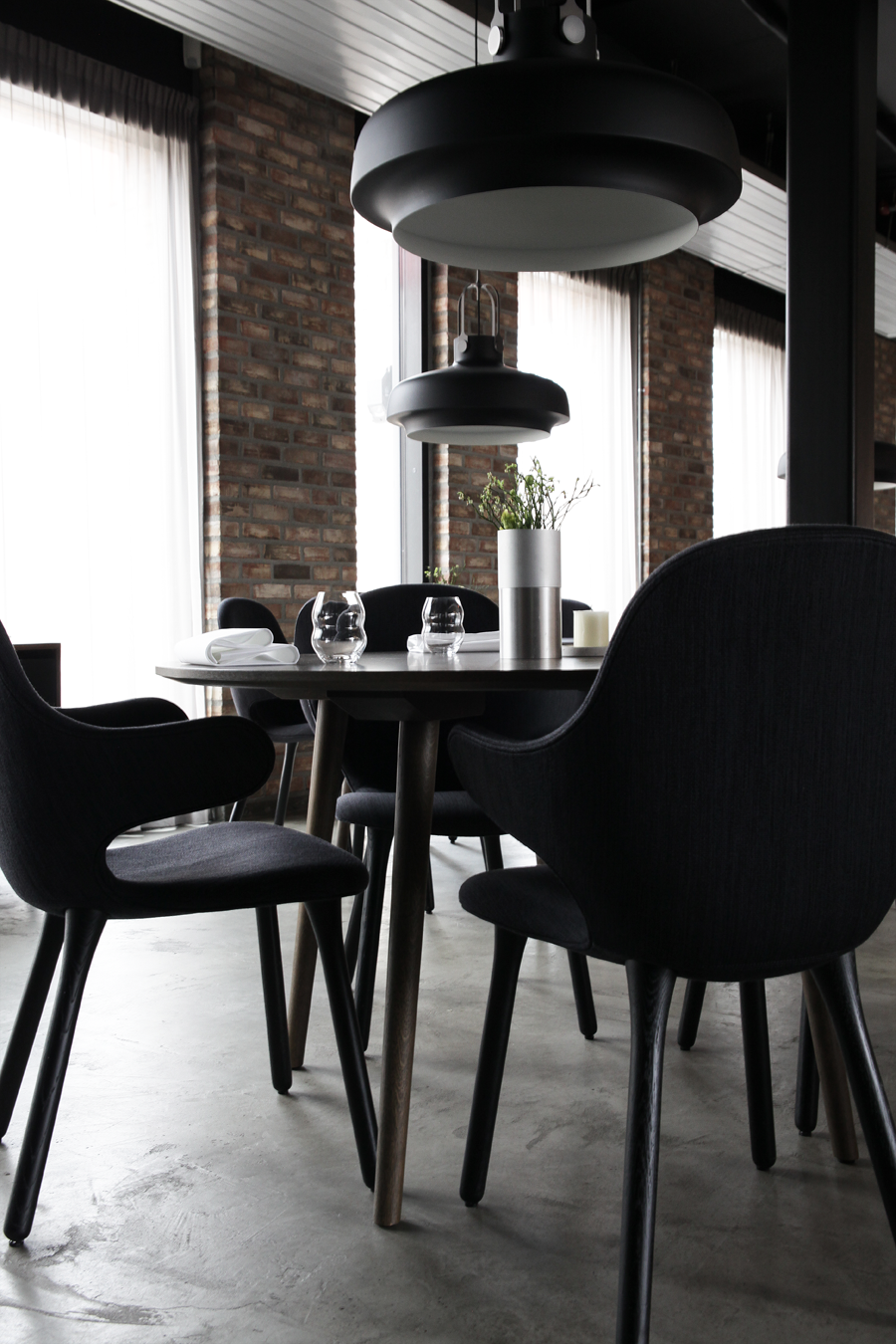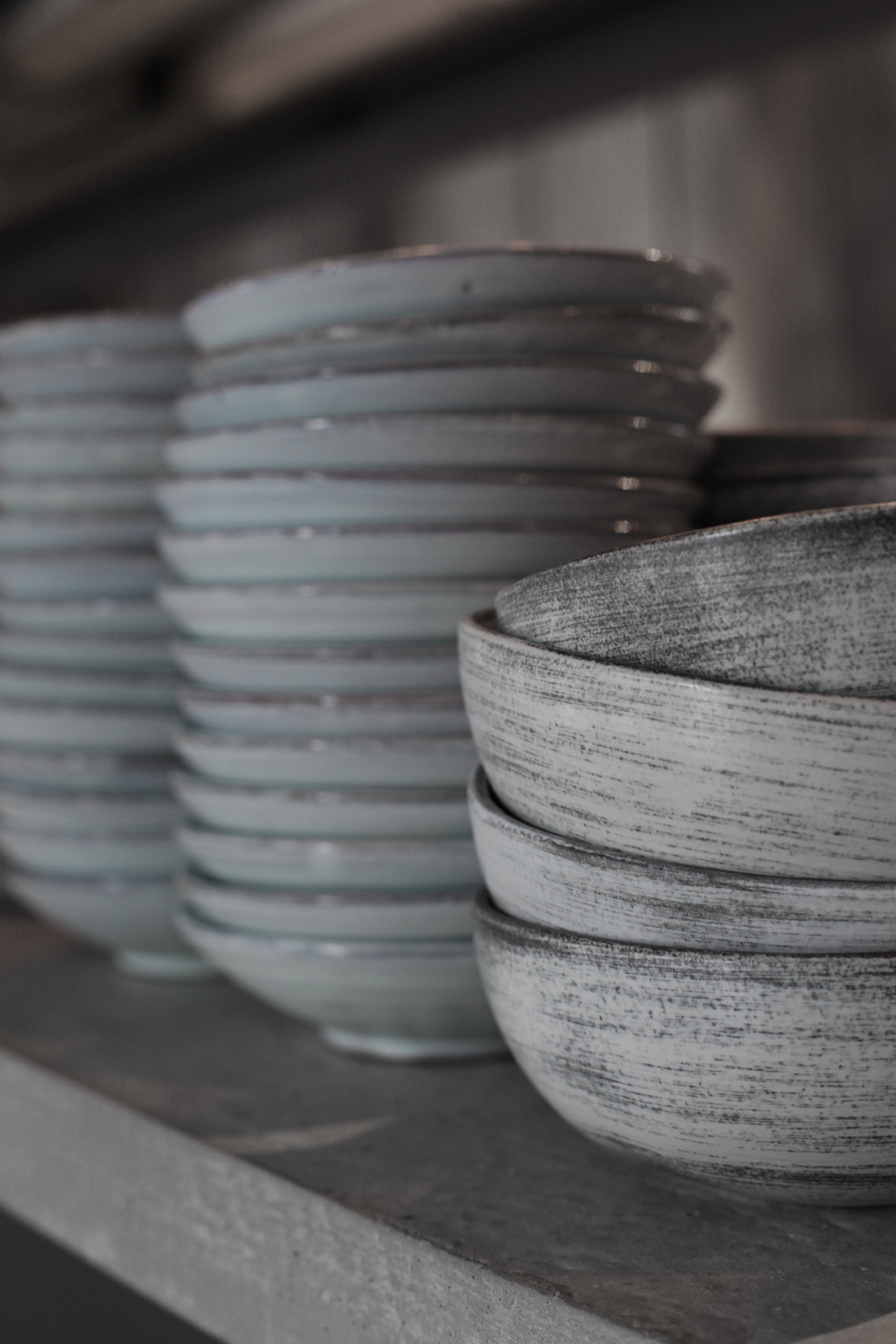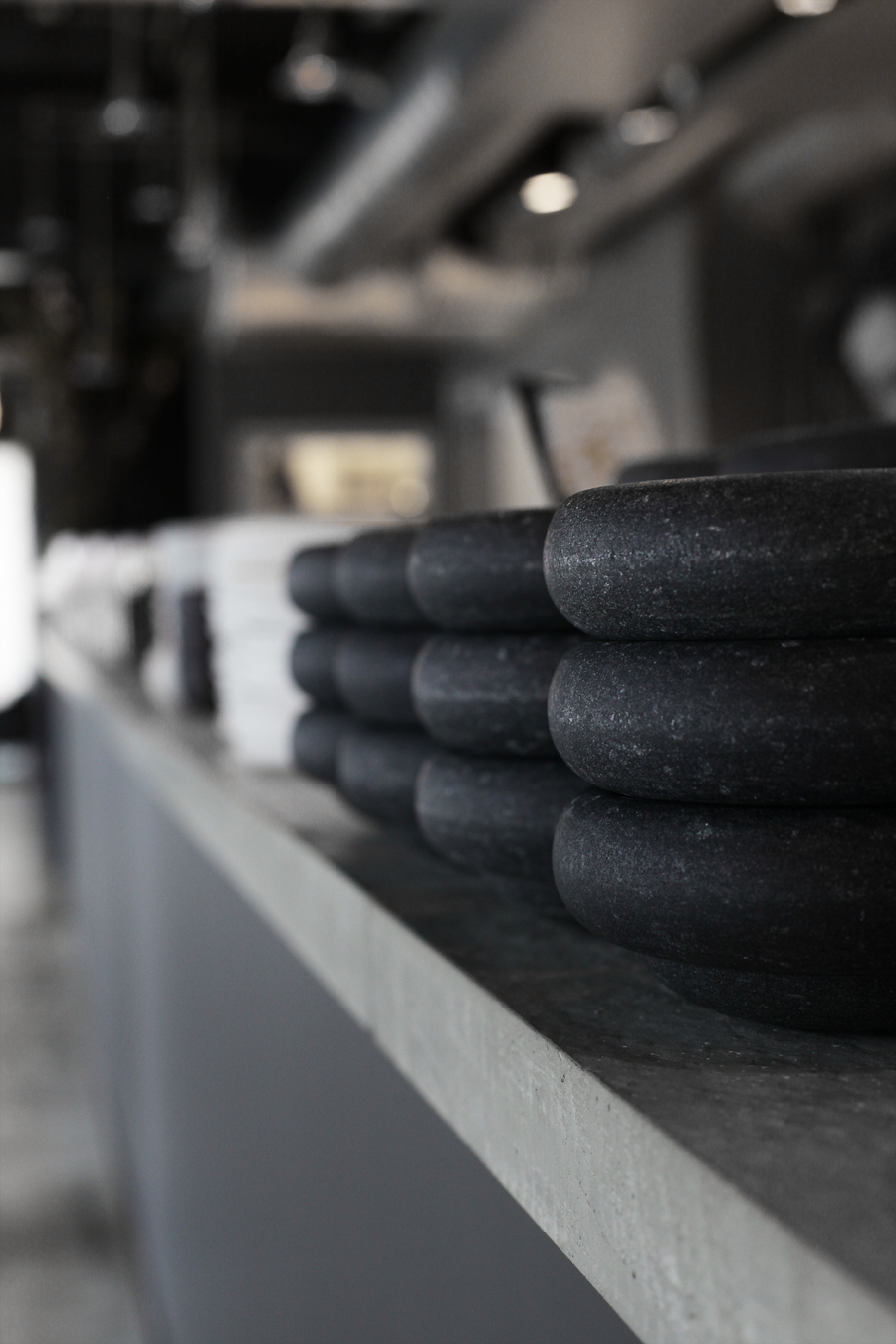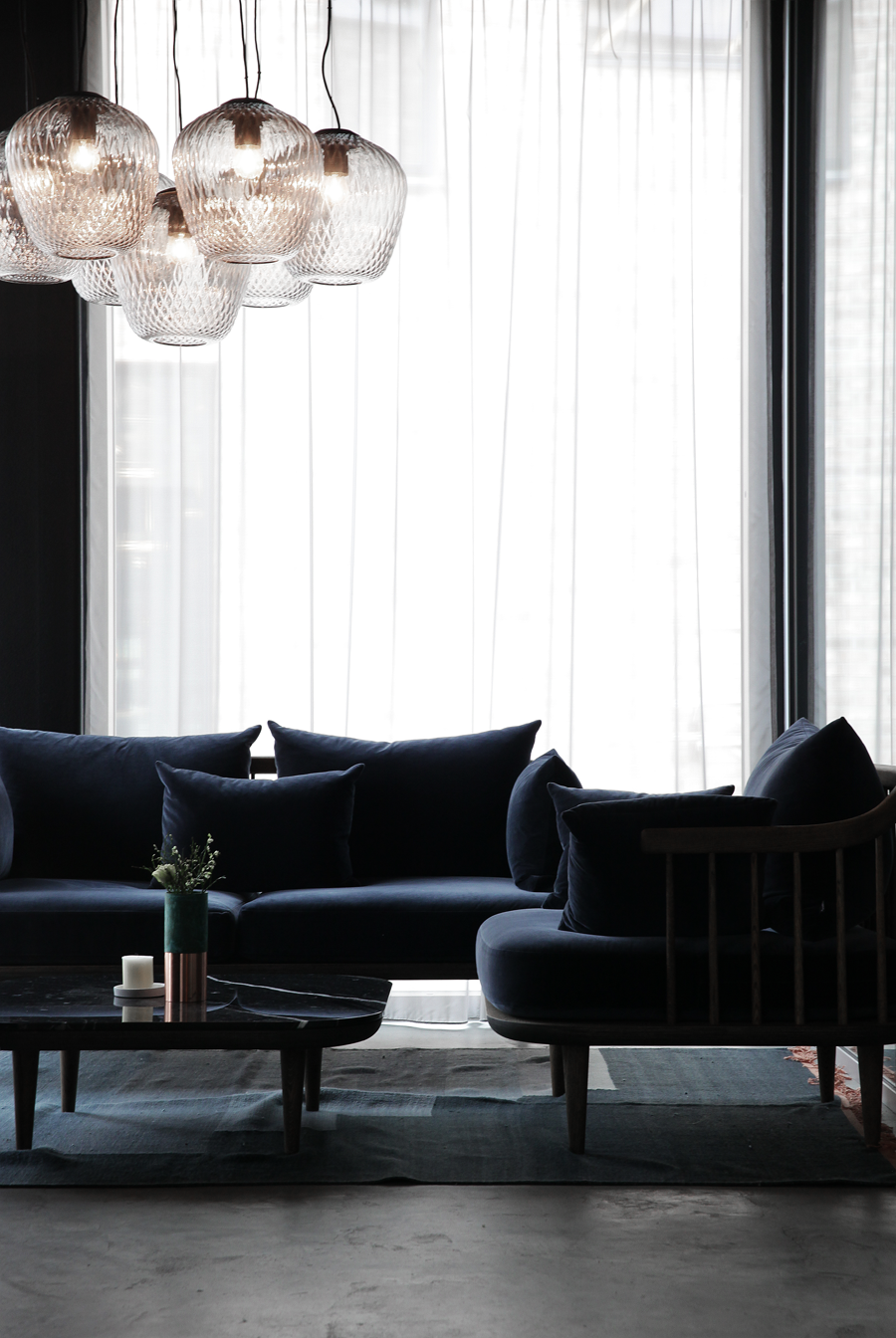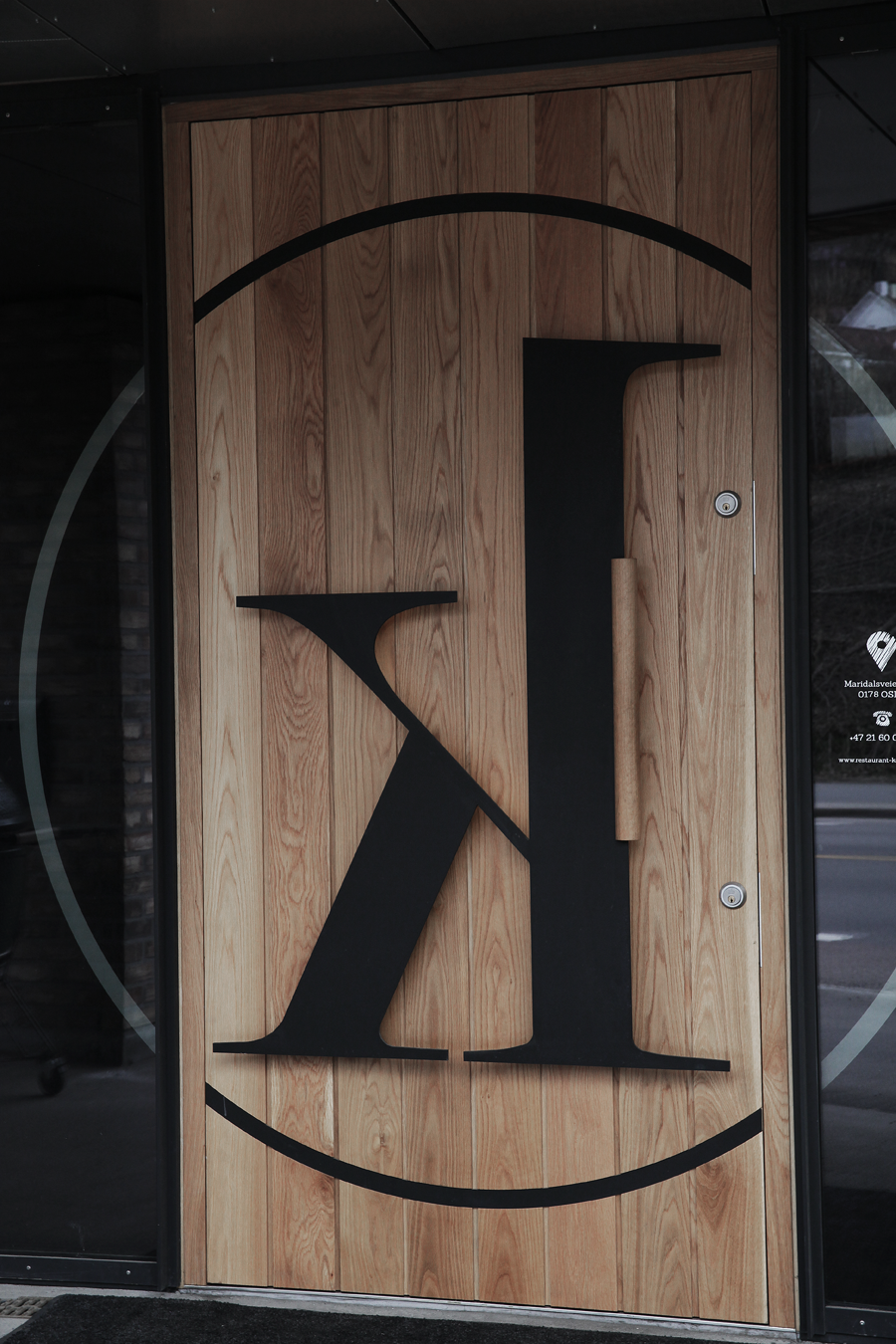 photo © elisabeth heier 
Kontrast is located at Maridalsveien 15, Oslo. And if you visit I´m sure you will want to come back, just as much as I do..
Elisabeth
Innlegget RESTAURANT KONTRAST dukket først opp på ELISABETH HEIER.