Using real leaves and sticks, Laura Dalla Vecchia creates bird embroideries atop the dry (and seemingly brittle) surfaces. The amount of detail that she is able to achieve on this unconventional surface is amazing, and the threads showcase the beauty of these birds with their brilliant color and patterning.
Laura sells her work on her website. To see what she's working on next, follow her on Instagram.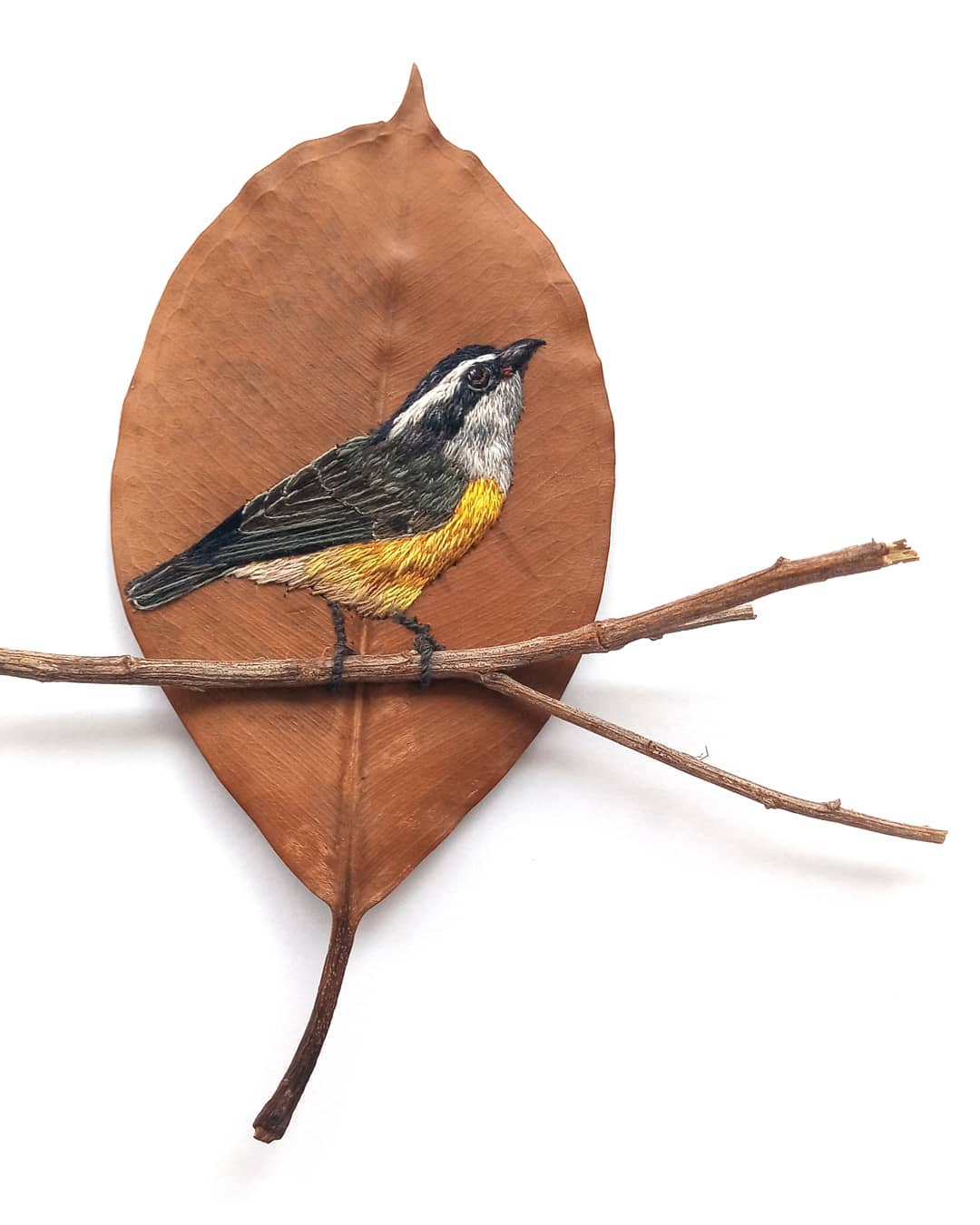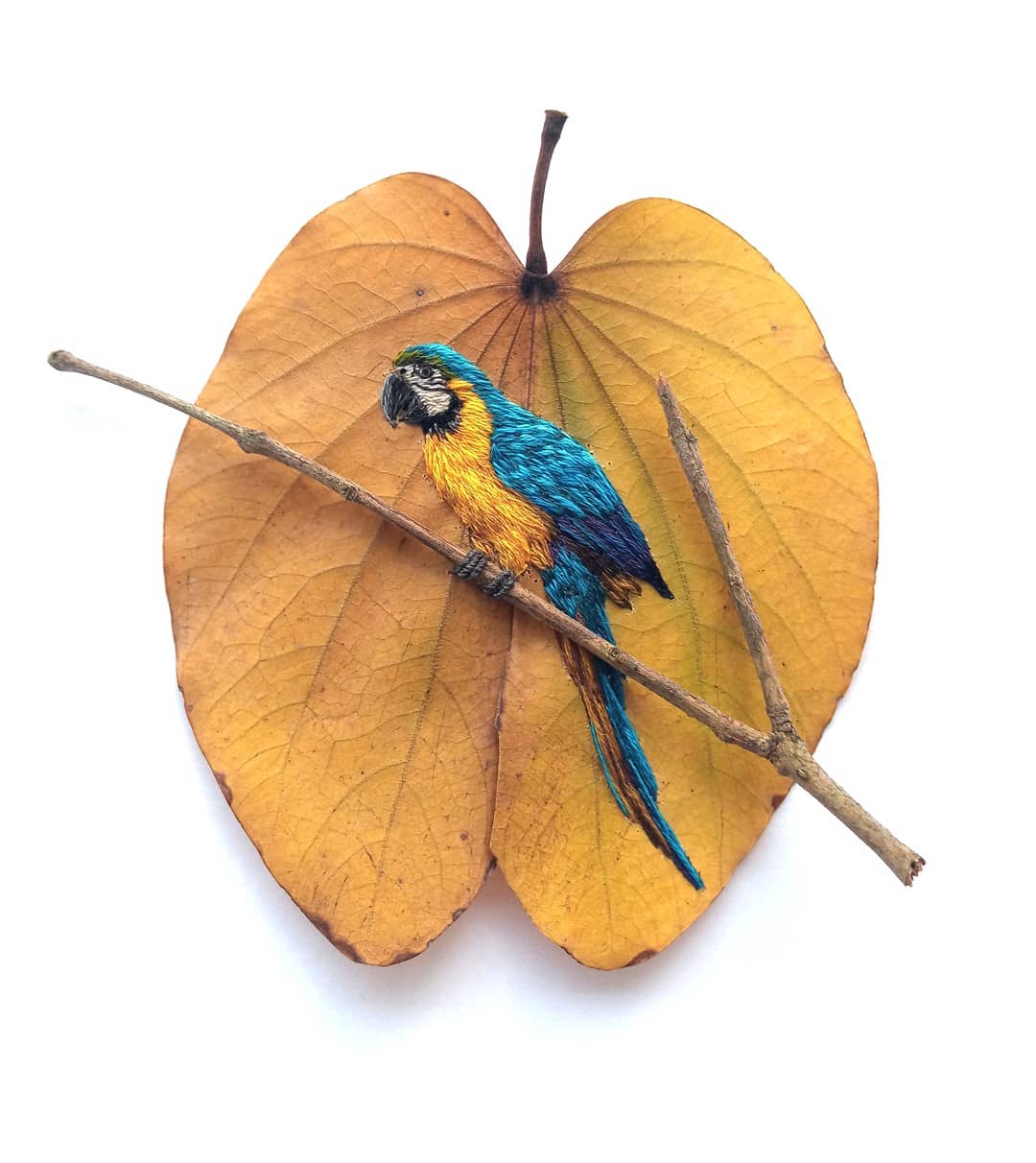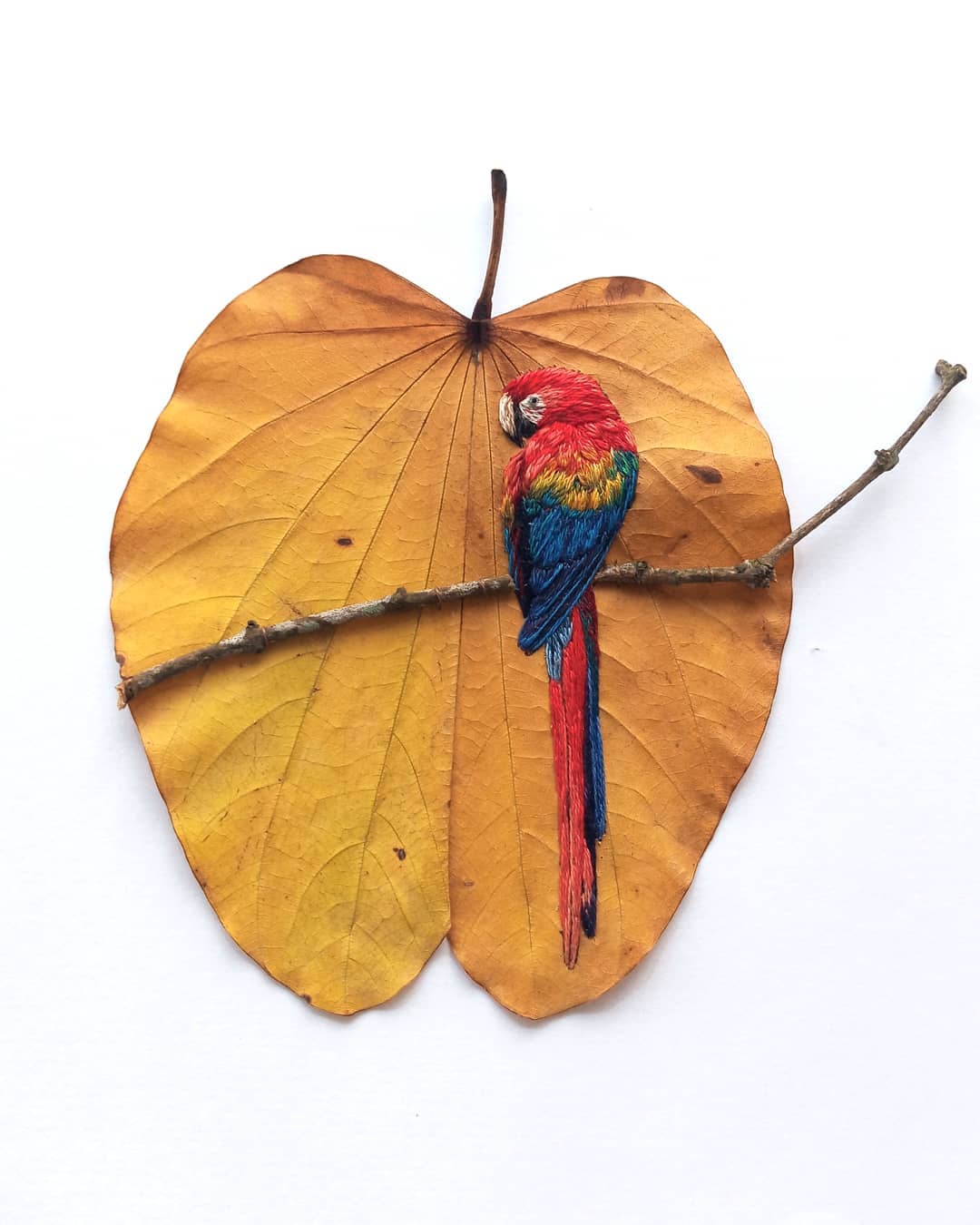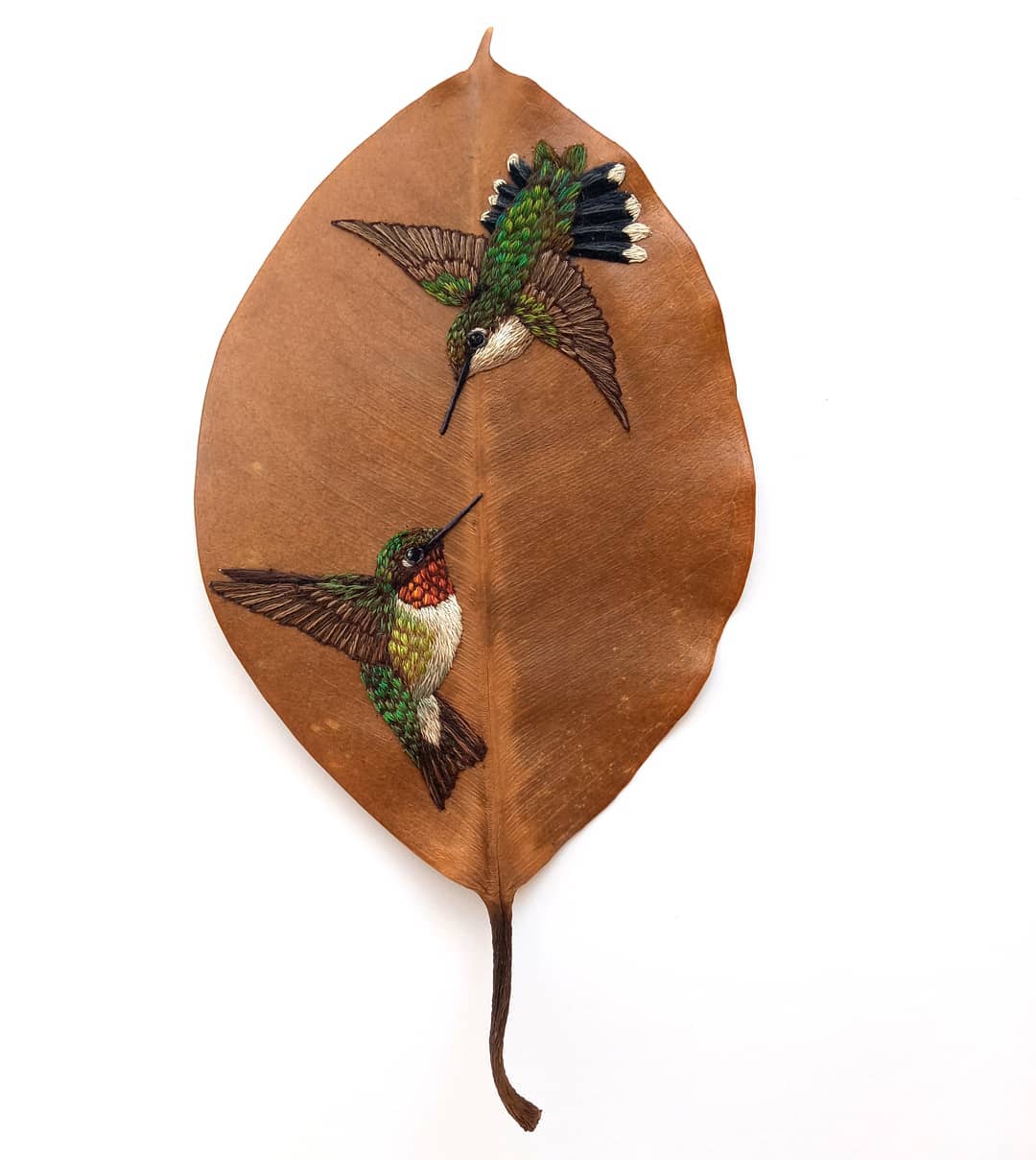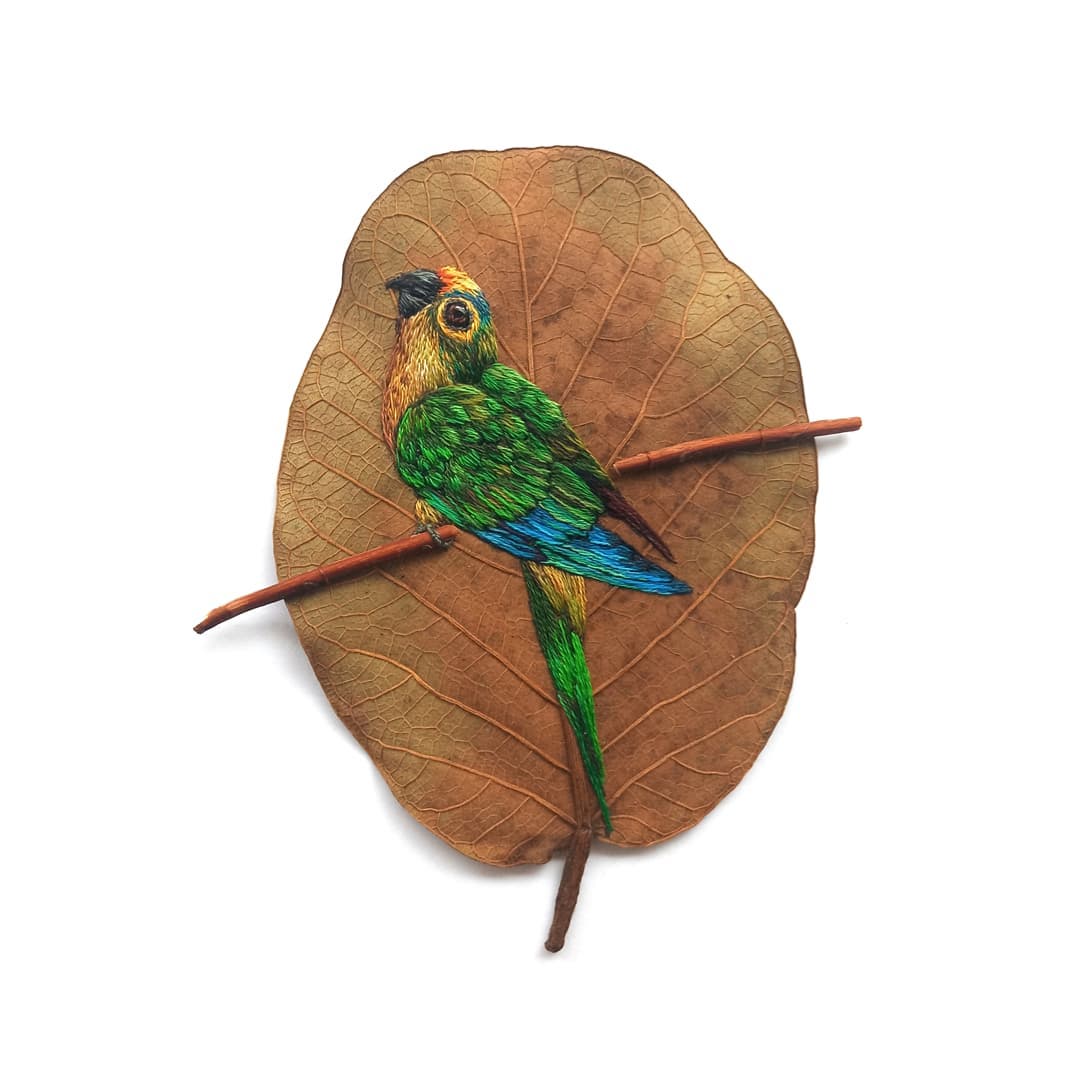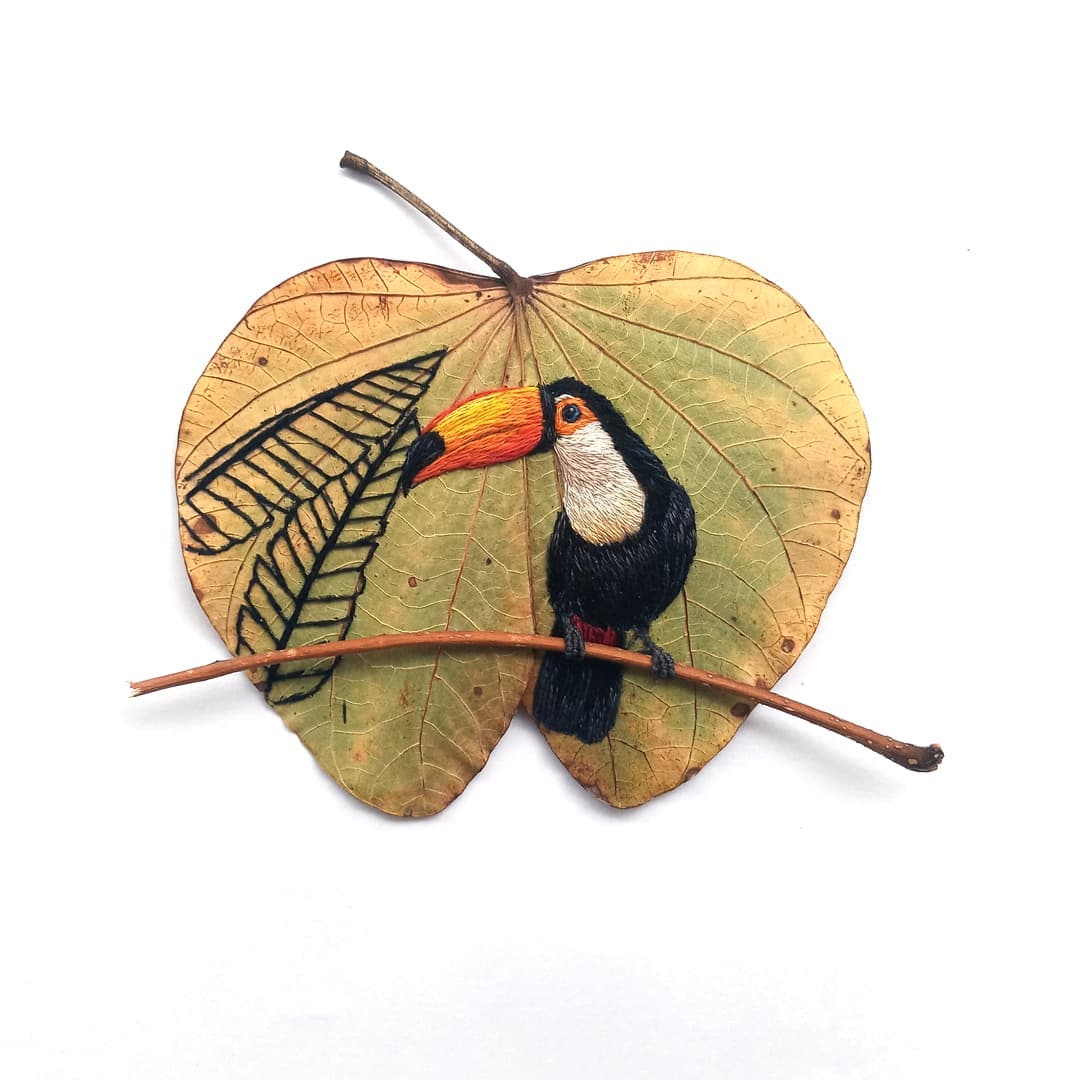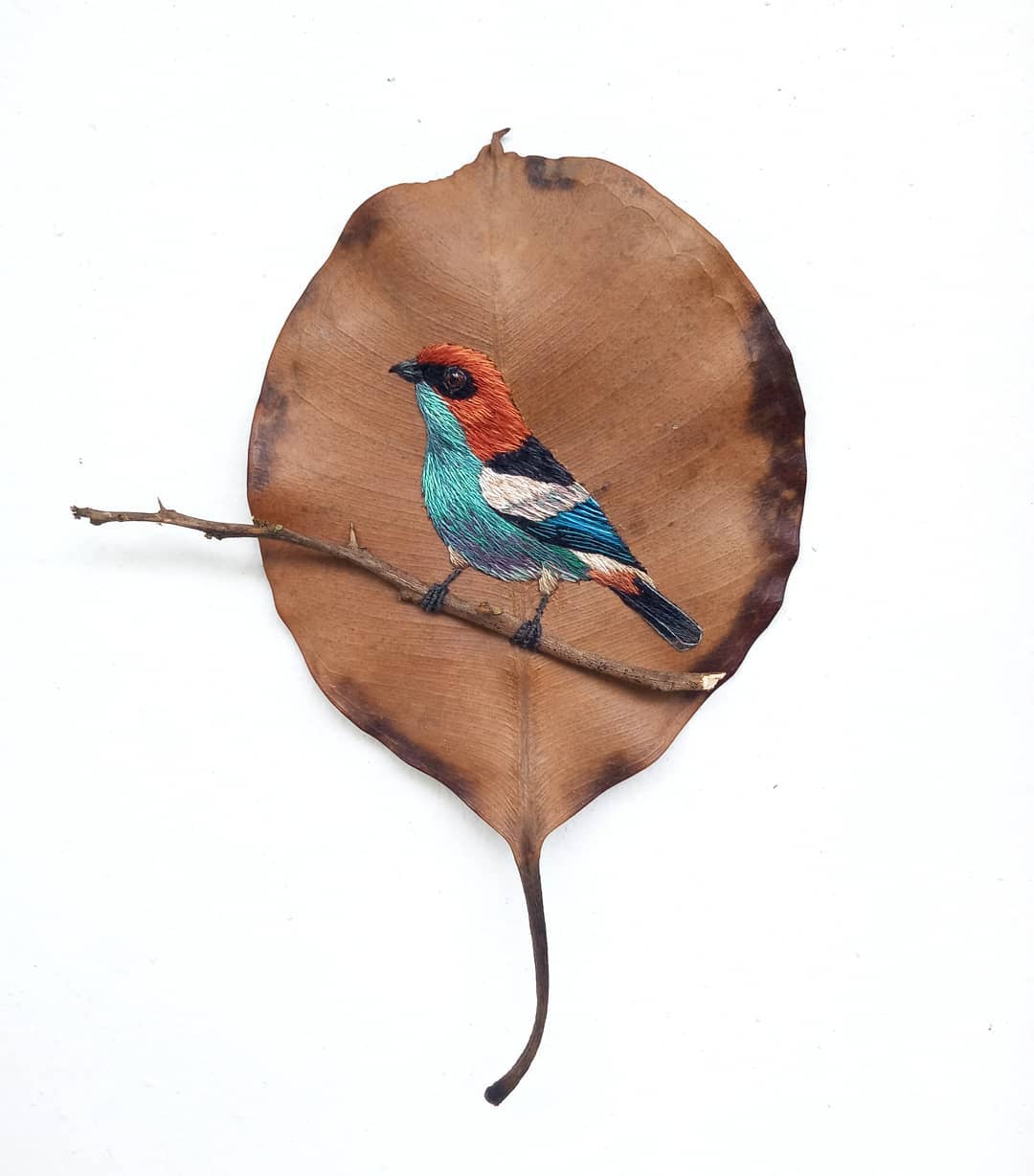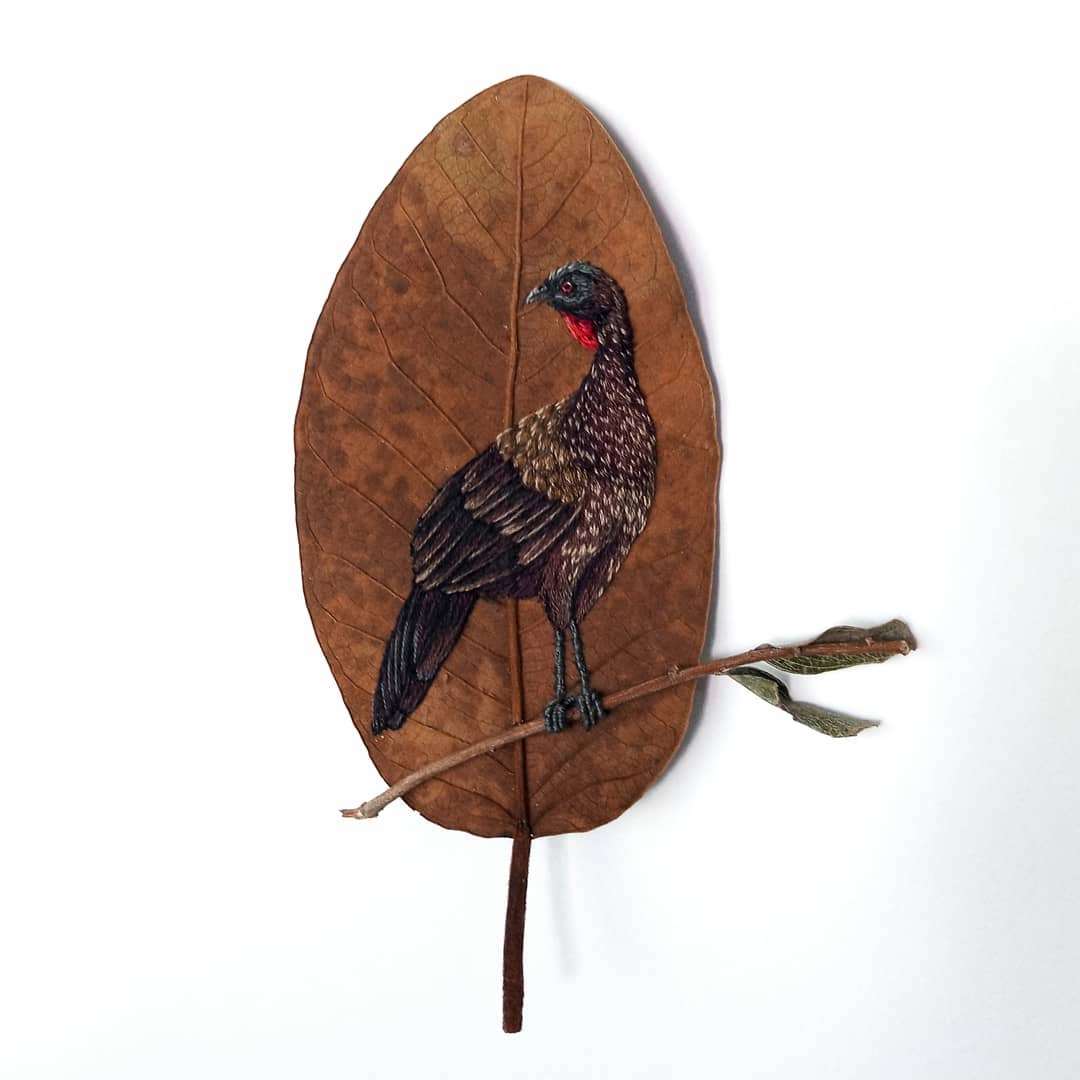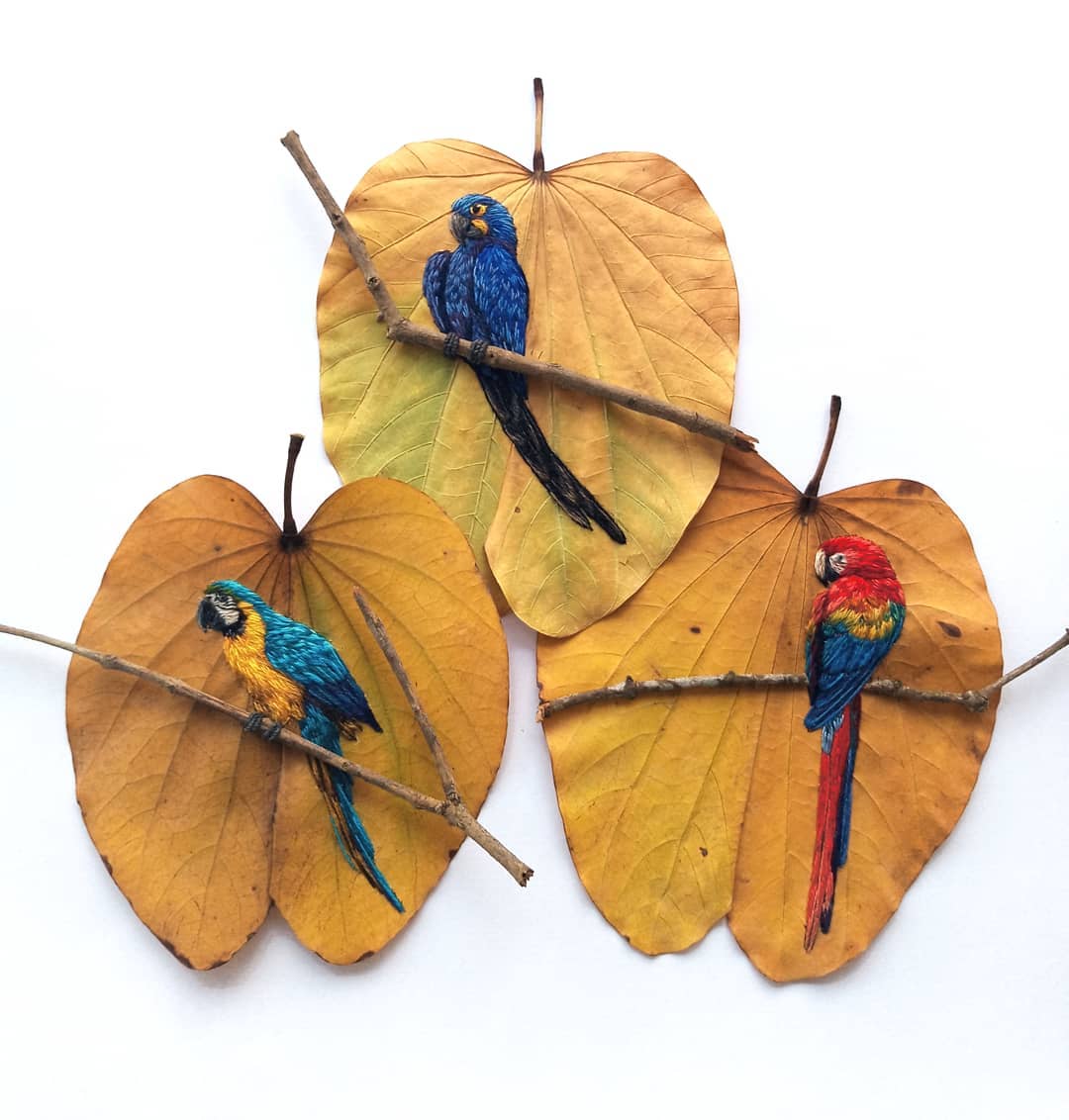 The post Real Dry Leaves Are an Unconventional Canvas for Colorful Bird Embroideries appeared first on Brown Paper Bag.