Spanning a desert wash, a modern residence in Arizona embraces its natural surroundings with minimal impact.
When Keith and Becky began planning for their new family home on a lot in Paradise Valley, they worried that the desert wash bisecting the site would severely hamper their design vision.
But once the couple turned to architect Brent Kendle of Kendle Design Collaborative, they were quickly assured that the desert biome would be treated as a desired asset, rather than a stumbling block. 
Keeping his clients' desires for a contemporary residence with minimal site impact in mind, Brent designed the 6,700-square-foot Desert Wash home in three parts.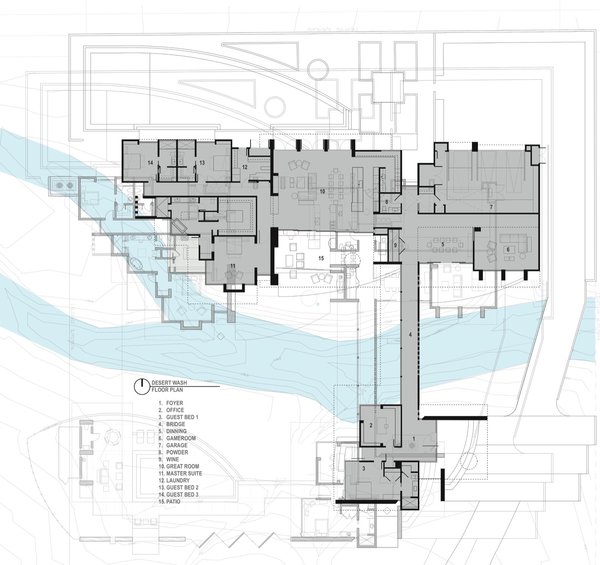 The entrance, along with the guest suite and office, are located on the southern end of the site in a compact volume. This area is connected to the bulk of the house to the north via an enclosed bridge elevated over the wash, which periodically floods throughout the year.
See the full story on Dwell.com: Rammed Earth Walls Tie This Eco-Friendly Home to the Desert