The tireless multihyphenate talks about
his heroes, theories on color, and new line of products for children.
You've worked in fashion, interiors, photography, crafts, book publishing, and more. Through it all, one constant has been a focus on modern design. What does "modern" mean to you? 
Modern is a filter. It's not a fabric. It's about serving others rather than yourself. Alexander Girard felt he was there to make everyone's life better. He sincerely knew he could do it, and he was right. It was like presents. He offered you presents. 
You edited the definitive book on Girard's career, as well as several books related to the artist Charley Harper. What was it like getting to know these two giants of American design so intimately through their life's work? 
These brilliant men, whom I had a front-row seat to, were very different, and the circumstances were different, too. I never met Mr. Girard. He passed before I got to work on the book. But I got to spend the last seven years of Charley's life collaborating with him, and getting to meet him and see the volume of his work was extraordinary. Charley had illustrated my favorite book as a child, The Giant Golden Book of Biology. It ignited in me a love of nature, science, and biology, but also a color sense that completely shaped and informed what I do. Basically everything I know about color was from Charley by osmosis.  
What else impressed you about them? 
Both men went the furthest they could to make something luscious for you, to either impart information or to support your lumbar, or to make you look gorgeous and smart standing next to a curtain. It's one of the best lessons I could have learned, which is that you must, you just must, go the furthest you can. If you have it in you, you have to do it. They also set forth a chosen path of beauty that, if others wanted to stroll down it, they would see the blossoms, too. They were absolutely here to serve and wanted to do their best for you.   
It's that idea of having empathy as a designer, which is so important. 
Yes, and especially with interior design, because you're there to support whoever's in the room. You're there to make them feel the most beautiful, the most powerful, the most gorgeous they can. When someone is picking a paint color, I tell them, don't look with your eyes, look in the mirror with it next to your face, because then you're the star of the room. 
That's such an interesting approach.
It's one of the reasons I'm so intrigued with makeup. I think makeup is exquisite. My parents sometimes buy me these gigantic makeup kits in Target or Kmart with a thousand colors. These are colors that are made to go with people. Right there you have a completely different motive and pathway than literally every other business that decides color. If you start with admiring or just acknowledging the colors that are made to go with people, it sets things off in a really unique way. I urge everybody to get makeup. Any design studio, go buy as much makeup as you can.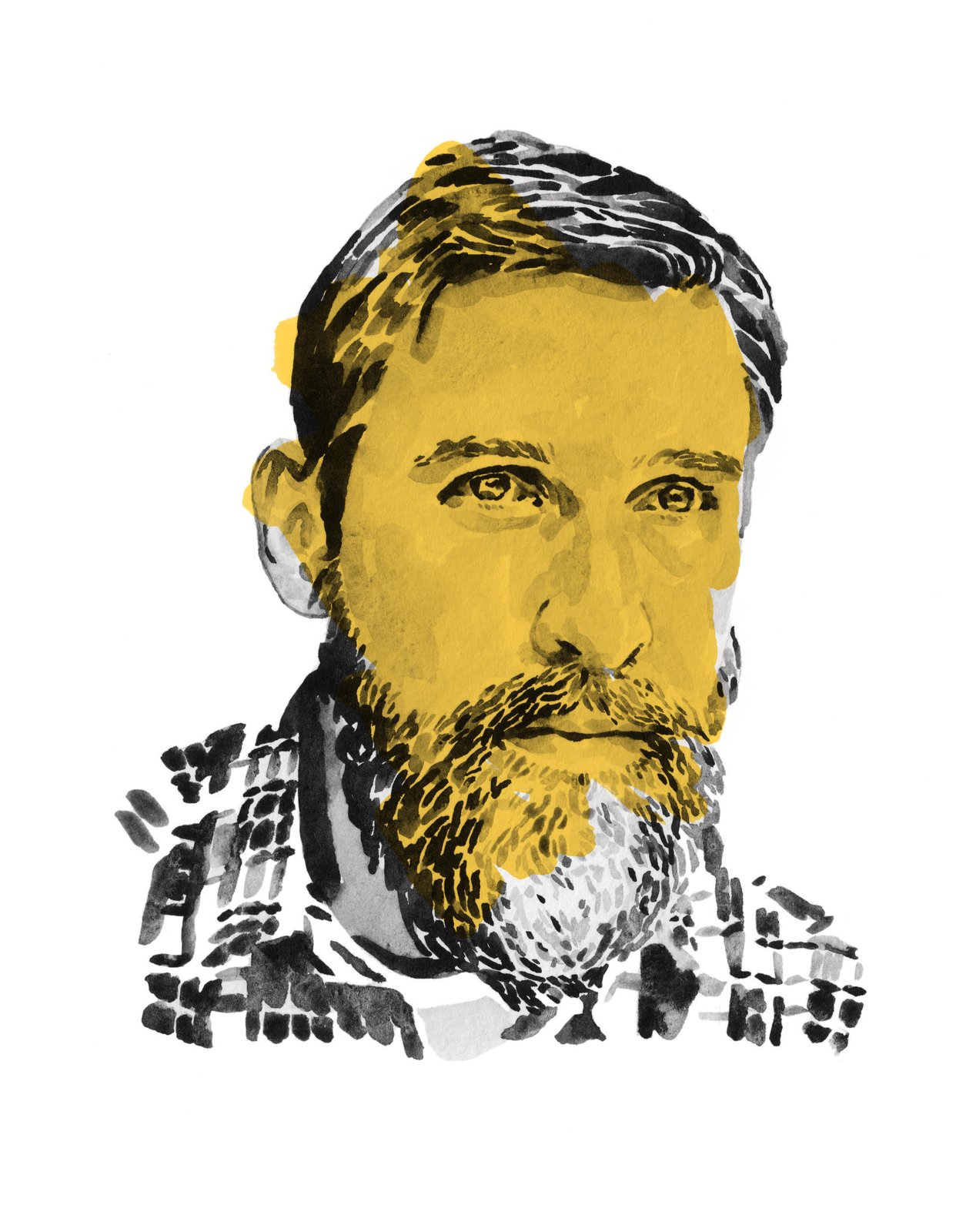 When you were growing up, how did you find references to inspire you?
I did it through traveling with my family. I did it through my own photography.I did it through spending hours at the Smithsonian and the V&A and every museum I could get to. The amount of time looking at indigenous art at the Smithsonian, understanding the spatial qualities, the color, the culture—that's a rich experience. You come away vibrating. It's like gasoline for creativity.
You showed your first fashion collection when you were 19. What do you tell young people just starting their careers? 
Well, to begin with, most don't understand that if you're a really creative person, you can actually survive off your ideas. No one tells you that when you're really young, but it's absolutely true. I'm working on a book called The Other Road. It's interviews with people who took a different path. I want that book to be out there because the normal roads weren't for me, both in spirit and then by choice. 

It's also so important to ask questions, to be curious. 
I agree. It's a way of seeing. I don't even know how to teach them to be curious. If you don't have it, you're never going to get it. For me, it would be like missing oxygen if I was missing curiosity.  
One of your most recent projects is the line Kid Made Modern, which grew out of a series of books. What prompted you to start it? 
I think it had a lot to do with my parents. They spent endless amounts of time teaching us everything they knew, and what they didn't know we learned together. They created this lust for adventure, this spirit of "Go figure it out." The original Kid Made Modern book came from that love of making and love of adventure that I experienced as a child. Then there was the series of books we did called All About, in which we demystify craft techniques and materials, things like electrical tape and gouache. I remember knowing what gouache was when I was seven. There are enough little weirdos out there who deserve that information if they want it.  
How did the books morph into all the other elements in the line, like the crafts kits and the clothing? 
I was surprised at how warmly the first book was greeted. I thought, "If people like this philosophy, how can we maybe attach it to a product? Is there room? Is there reason for us to approach this?" We did a lot of research and we found out, yes, children deserve the very best and it's not available to them, so let's see what we can do. We just kept magnifying what we wanted to do with the book and laying that outline over all kinds of things. We kept going across everything that interested us, keeping our backbone about what was important. It just worked.  
Sounds like you're trying to provide a pattern of thinking for young people to get their hands dirty. 
I think we unlearn children more when we teach them. I don't want to be a part of the unlearning, so that's why we've focused on all this nonprescriptive, non-outcome-based play to teach kids how to be process-oriented. If you're process-oriented, you're a different kind of human, and what's important to you is different. You won't take no for an answer. It's a very rich thing.  
You seem to like to challenge yourself. 
I guess I do. Abstract thinkers are the most interesting people to me. I remember I was going to a therapist years ago. He actually said to me, "You need to meet some normal people." I thought, "I need to not see you anymore."