Painter Christopher Florentino explains how he revived a 1963 house by modern architect Gene Leedy.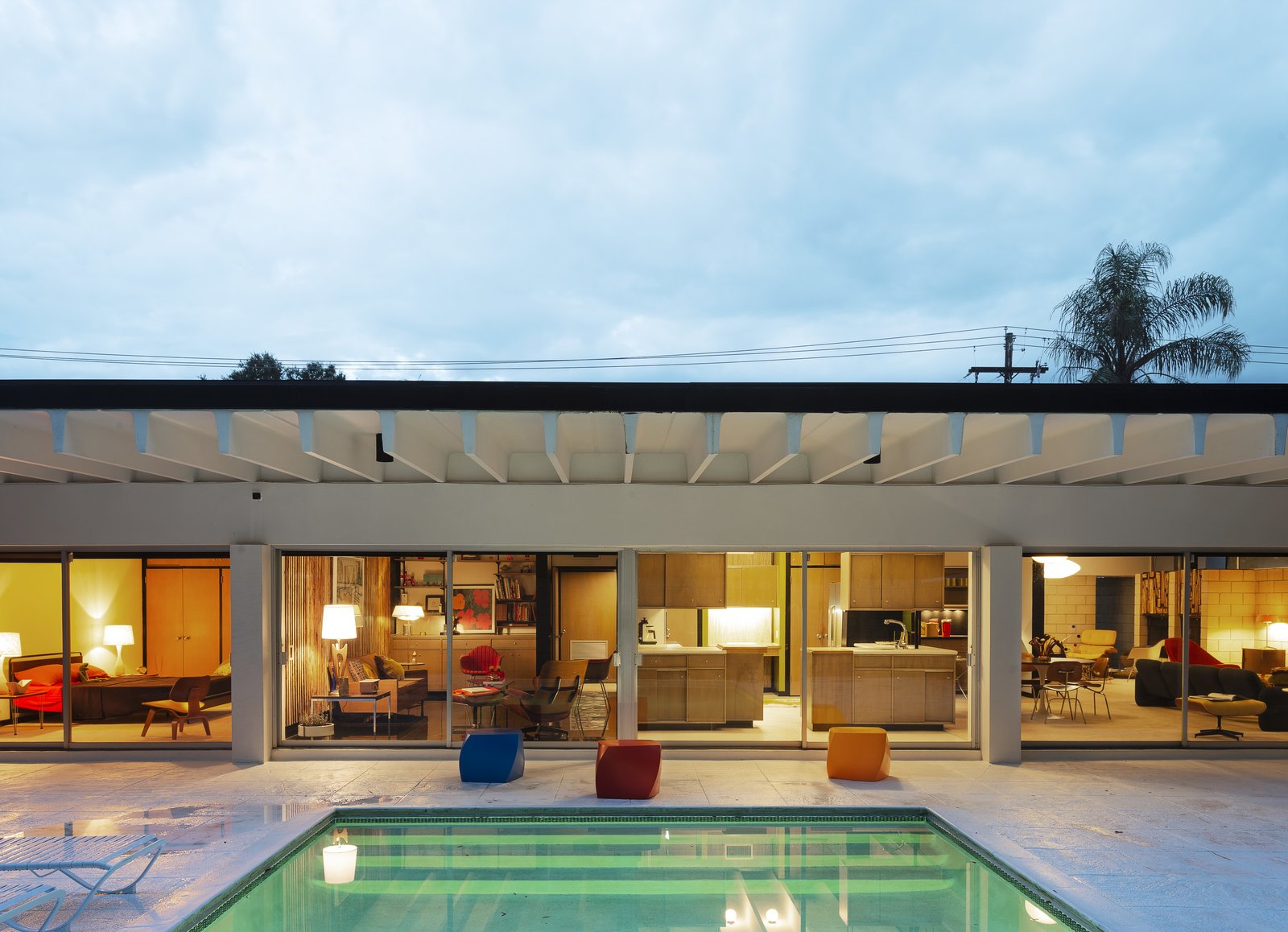 Most people buy furniture for their house. Christopher Florentino, aka Flore, bought a house for his furniture. The Brooklyn-born painter, whose work draws on graffiti and street art, has had a lifelong obsession with midcentury modern, amassing furniture from the period since he was a teen. His collection finally found a home when he discovered a Gene Leedy–designed 1963 ranch house in Winter Haven, Florida, on Instagram.
Read the 'My House' Q&A with Christopher Florentino
Leedy, a founding member of the Sarasota School of Architecture, fostered a regional Gulf Coast twist on modernism, defined by courtyards, local sandstone, glass walls, and bringing the outdoors in. It was these features, combined with the home's pristine condition, that made the Ellison Residence, as it's known, the ideal habitat for Christopher and his furniture. 
 In June, he closed on the house without having stepped inside. Here, he takes us through his first few months living there.
See the full story on Dwell.com: Pop Art, Street Art, and Space Age Furniture Collide at a Painter's Midcentury Ranch Home in Florida