Every home has a certain distinct architectural feature or design quirk that makes it special and ensures that it stands out from the crowd. There are times when it is the facade that does the trick and then there are other occasions when it is something on the inside that grabs your attention. At this contemporary residence in Singapore dubbed 22 Toh Yi Road, this honor goes to a stunning three-story dark wall that was carefully adorned with polished, black river pebbles. Carefully selected pebbles were even more judiciously put in place by 5 workers over a course of three long months to achieve this mesmerizingly unique feature wall.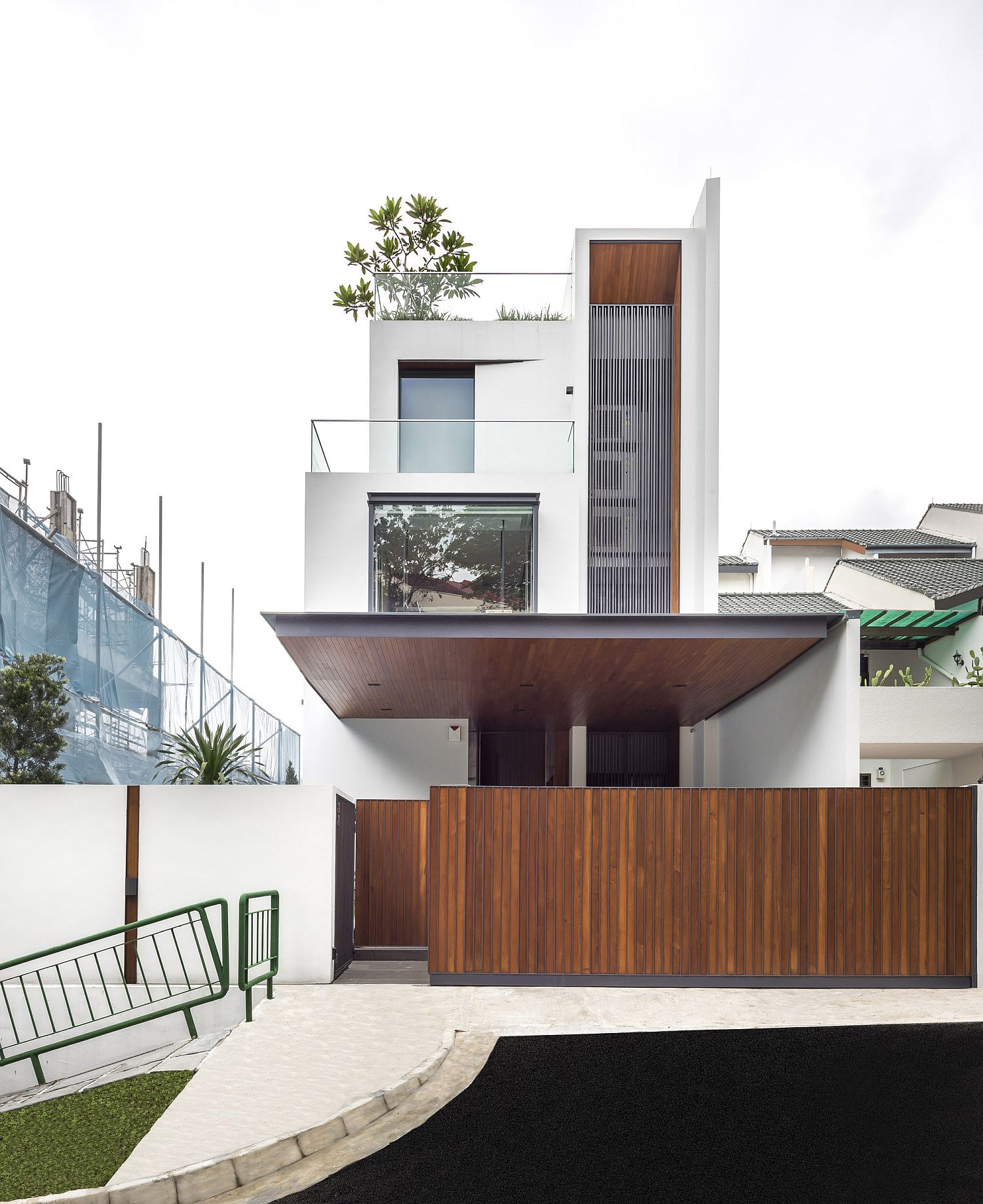 Designed by Ming Architects, the house offers much more than just the dramatic feature wall clad in river pebbles, as it sits snugly between a koi pond on one side and a swimming pool on the other. The multi-level residence was crafted to combine complete privacy with an open living environment that allows the homeowners to easily friends and family. A spacious living area flows into the kitchen and dining space to create a large, pavilion-style social zone even as the rooftop deck with minibar and outdoor lounge offers additional party space.
RELATED: Concrete, Teak and Nifty Design: Vibrant Residence in Singapore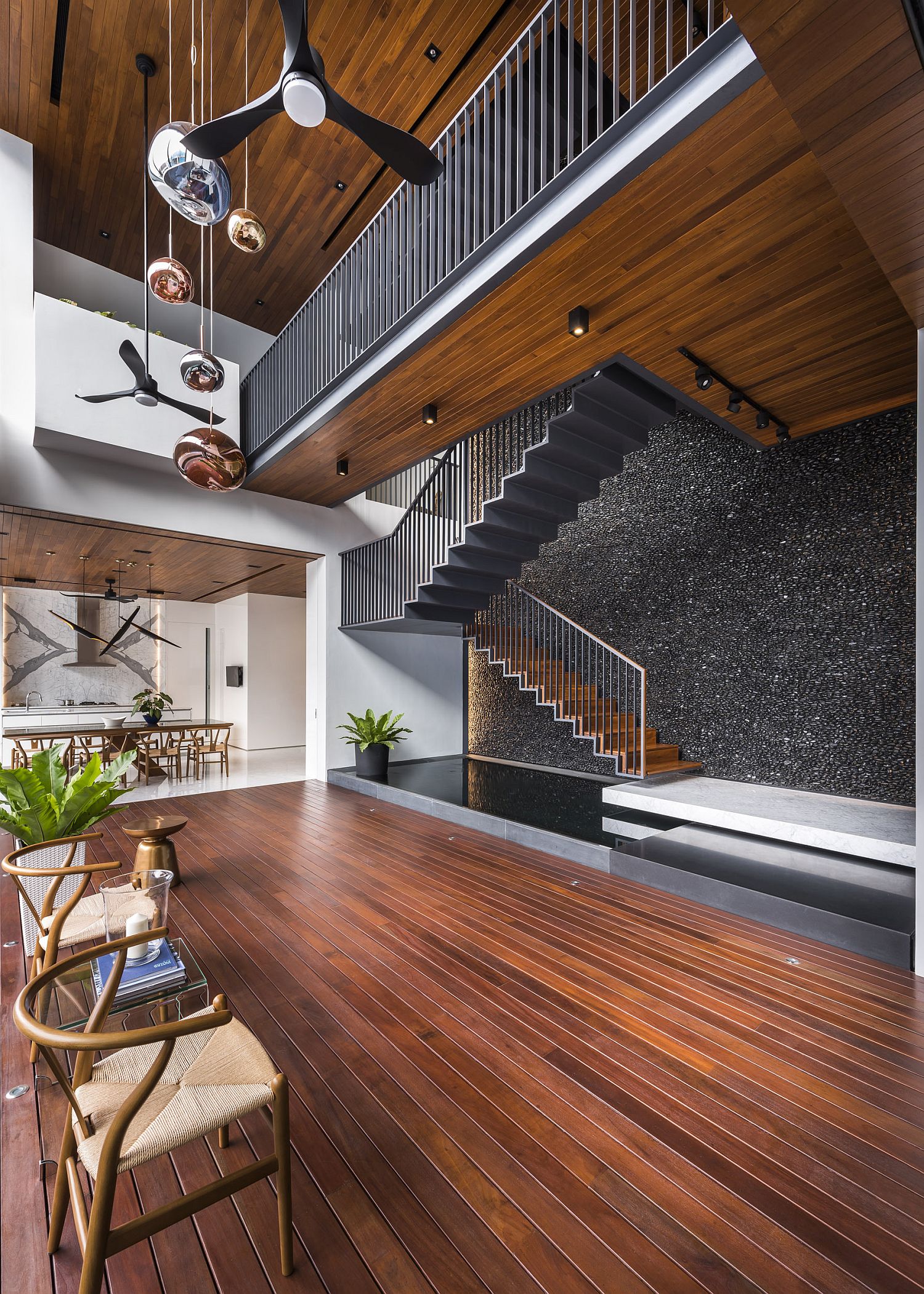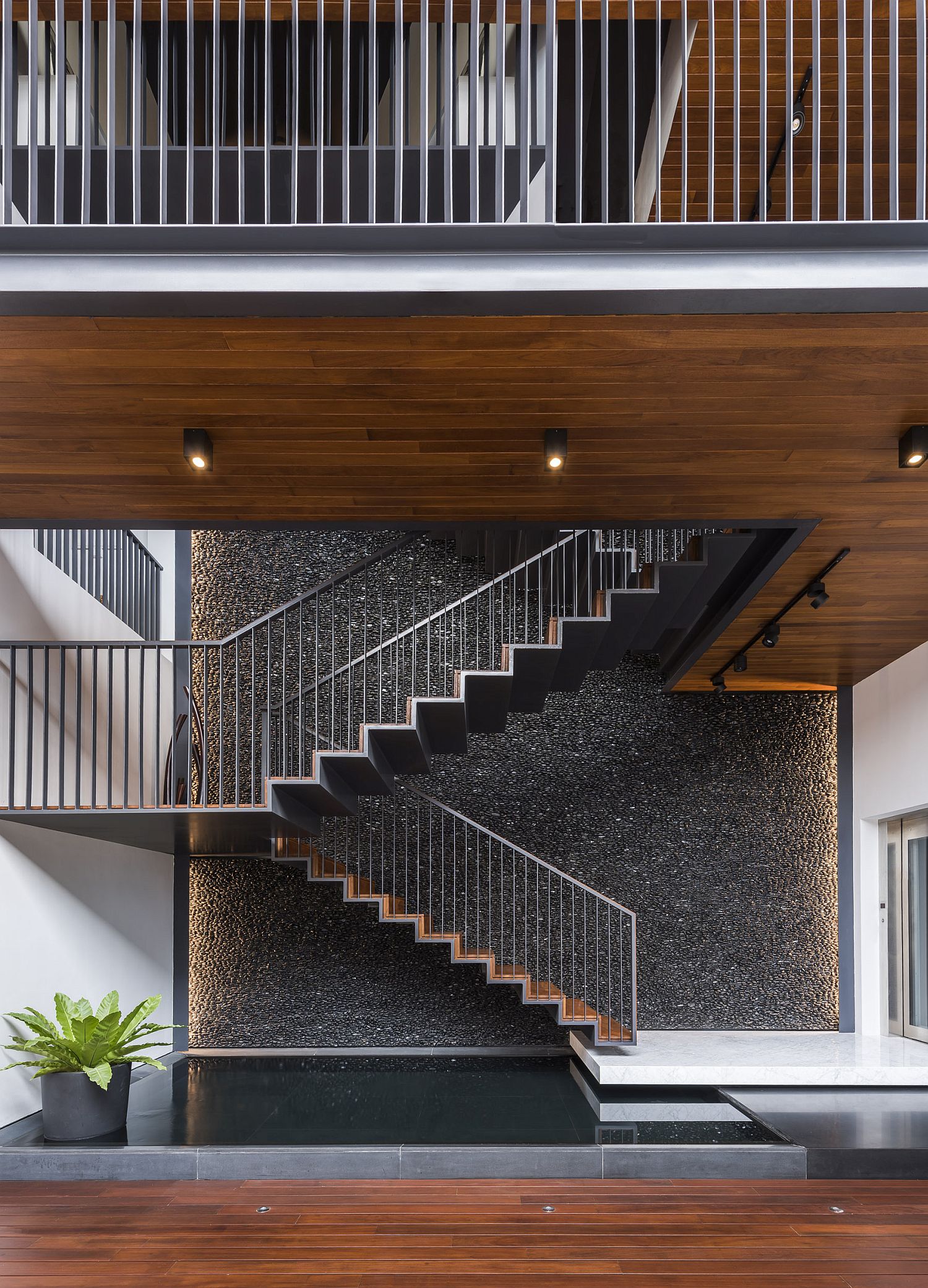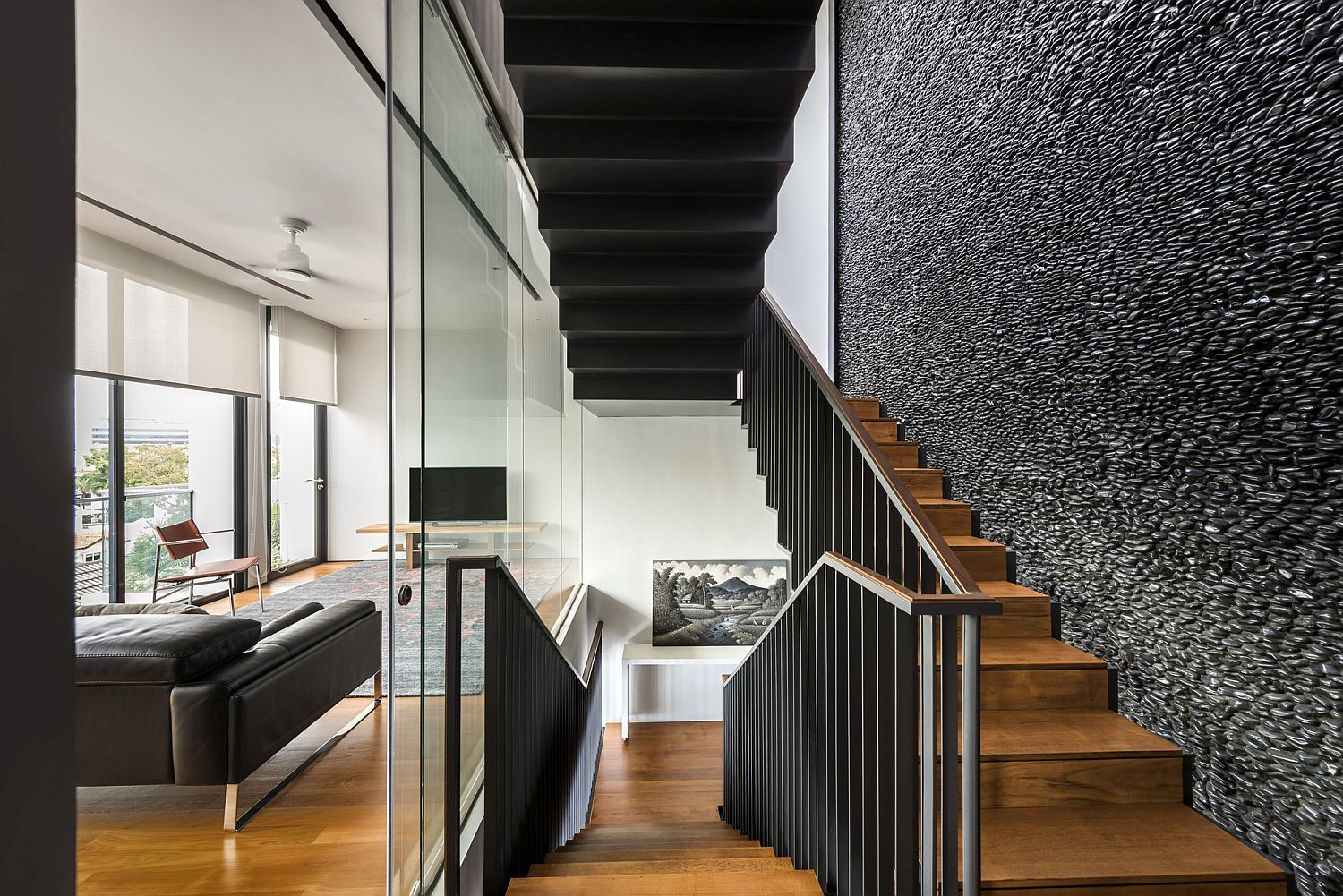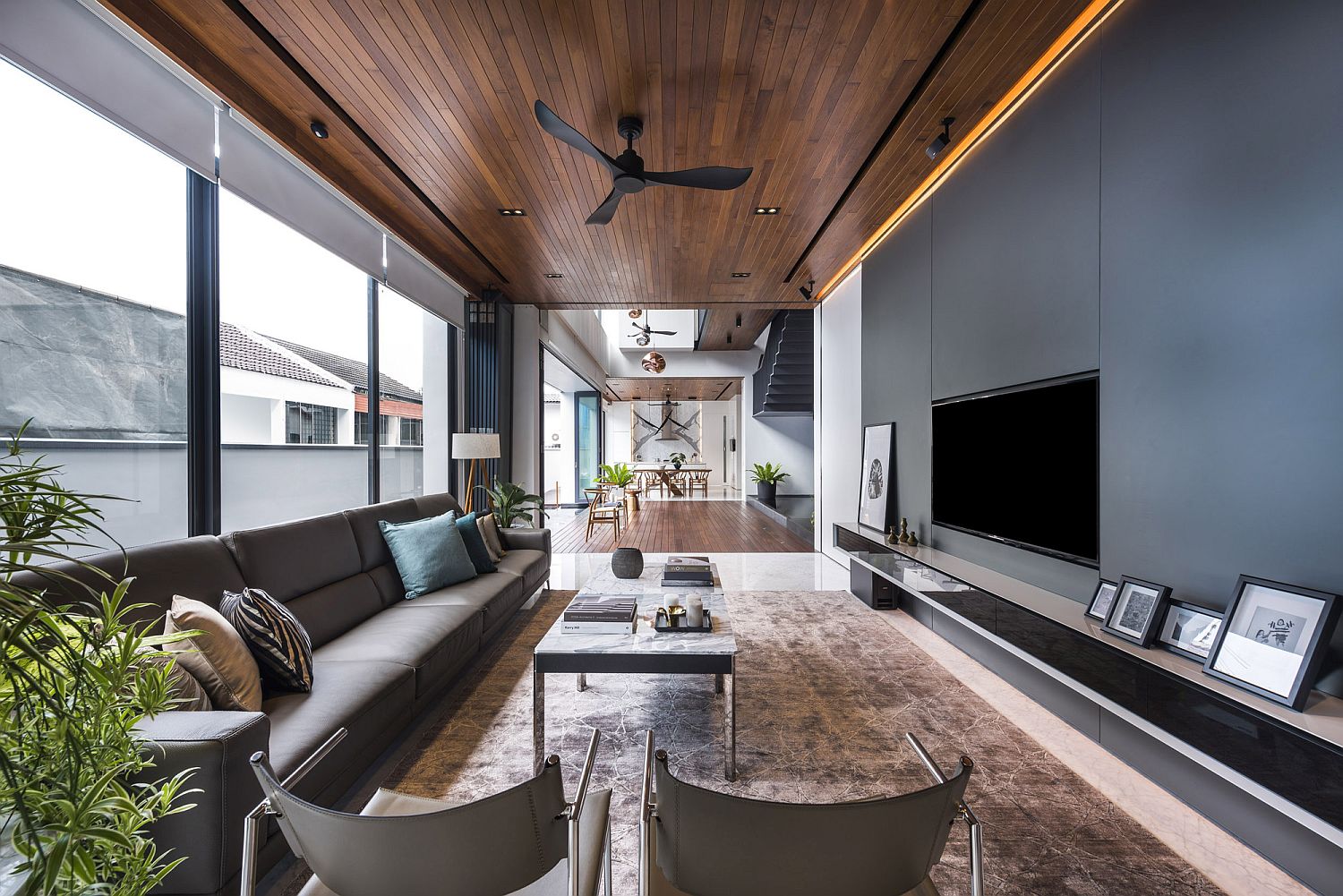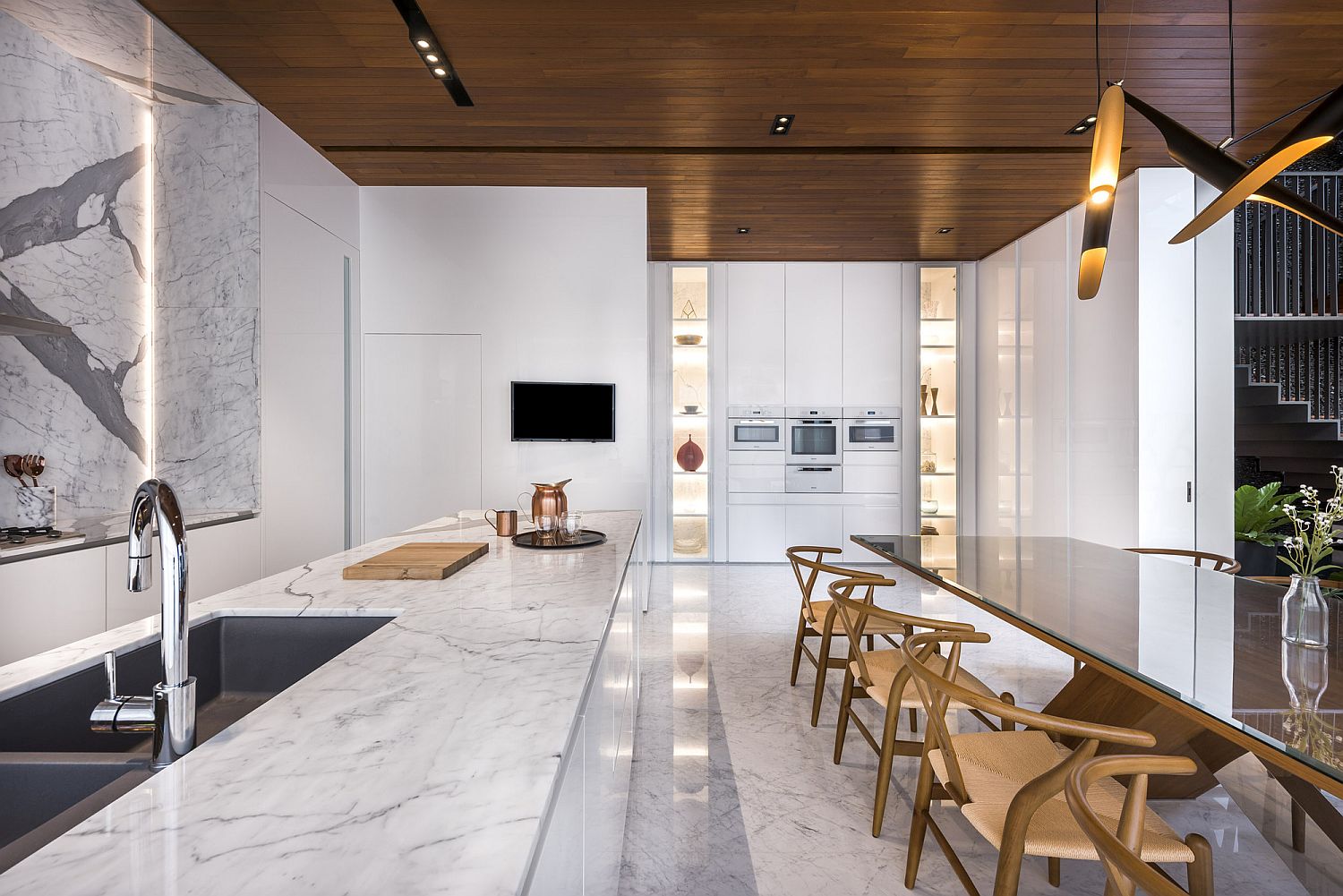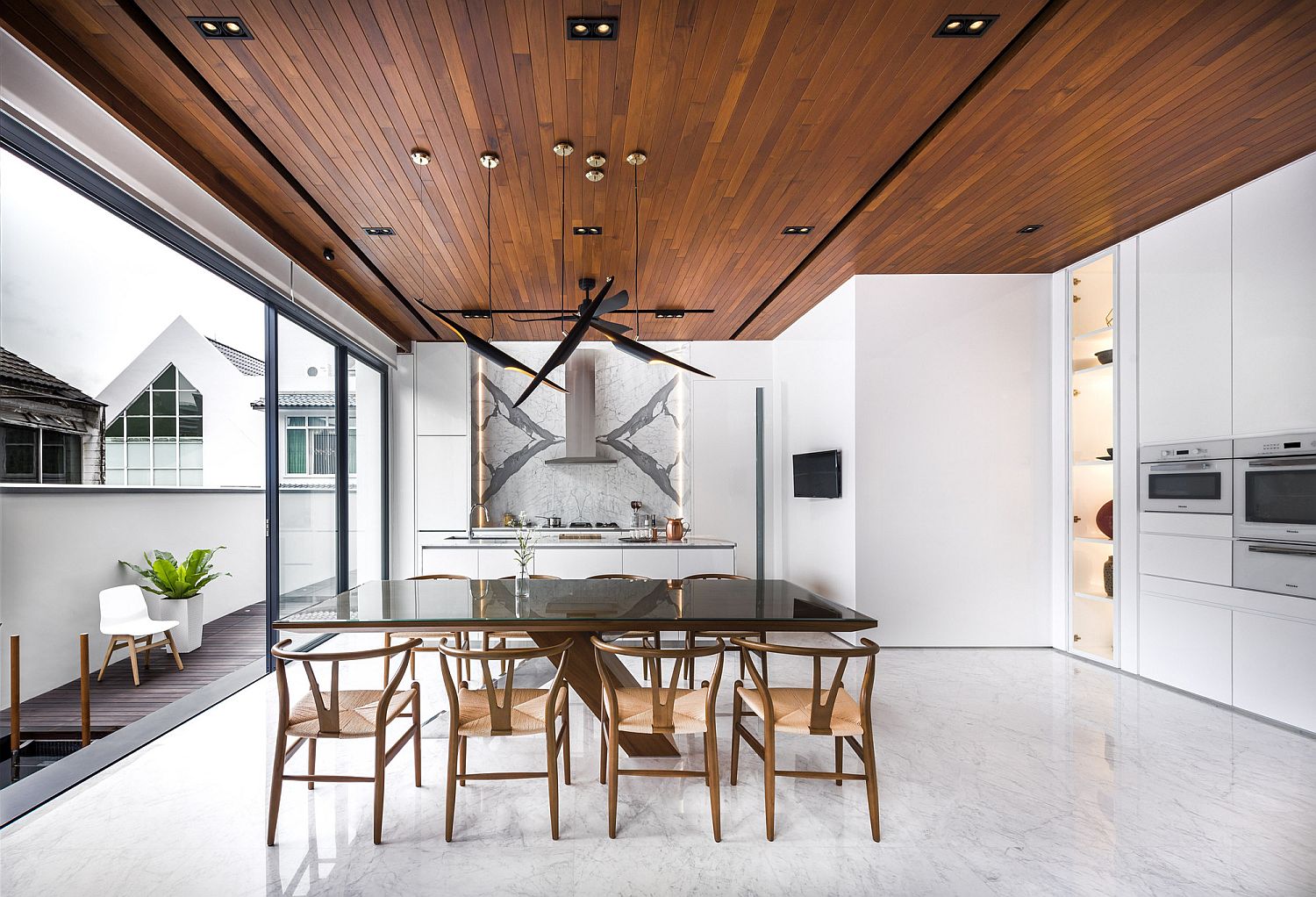 The tall steel staircase, a series of bridges and corridors, wooden ceiling in various rooms and the striking wall clad in river pebbles combine to usher in ample visual and textural contrast. A tiny bridge connects the two different wings of the house where a balance and aesthetics are the key defining elements. [Photography: Edward Hendricks]
RELATED: Captivating Chiltern House Offers a Green Oasis in Singapore's Urban Landscape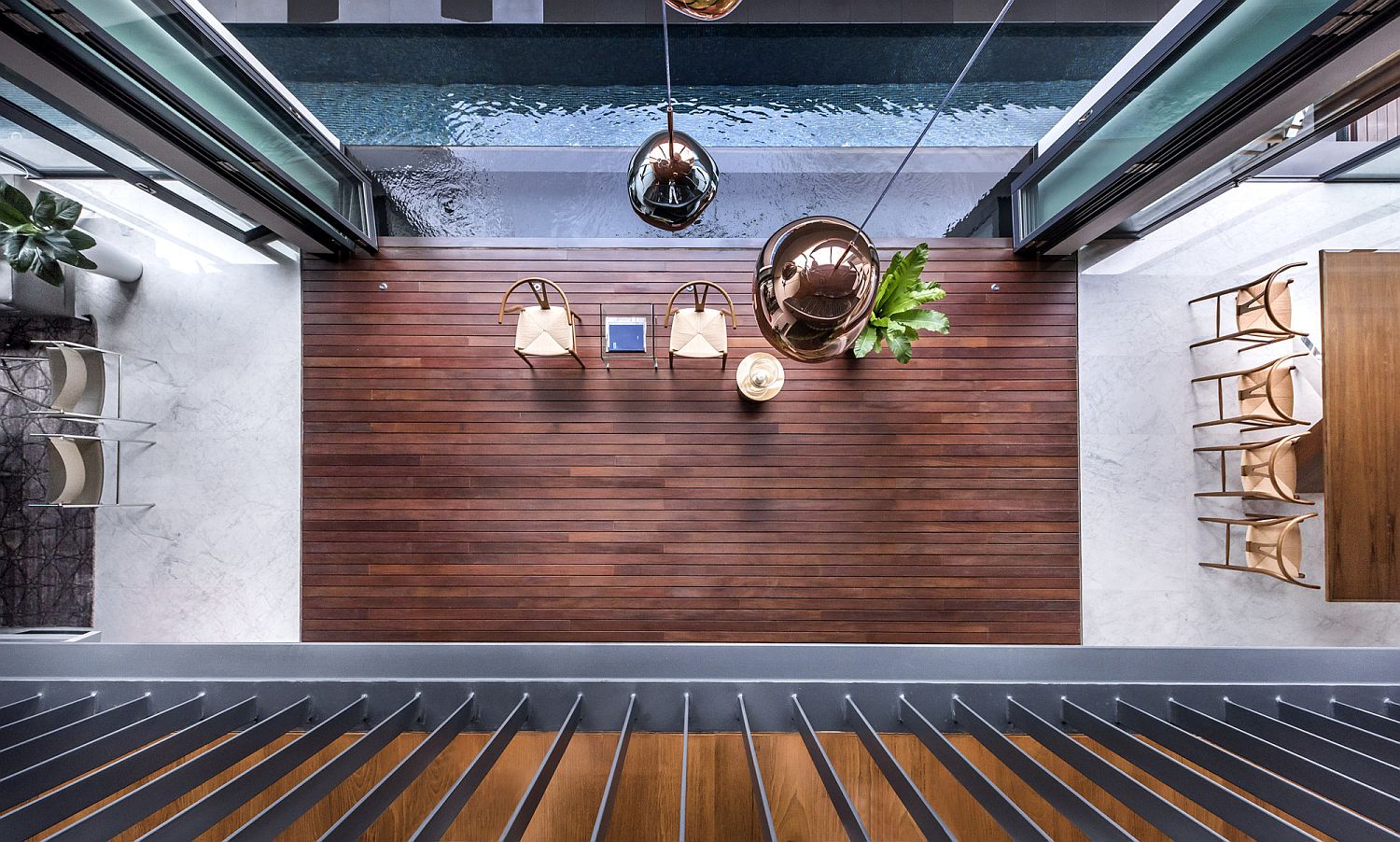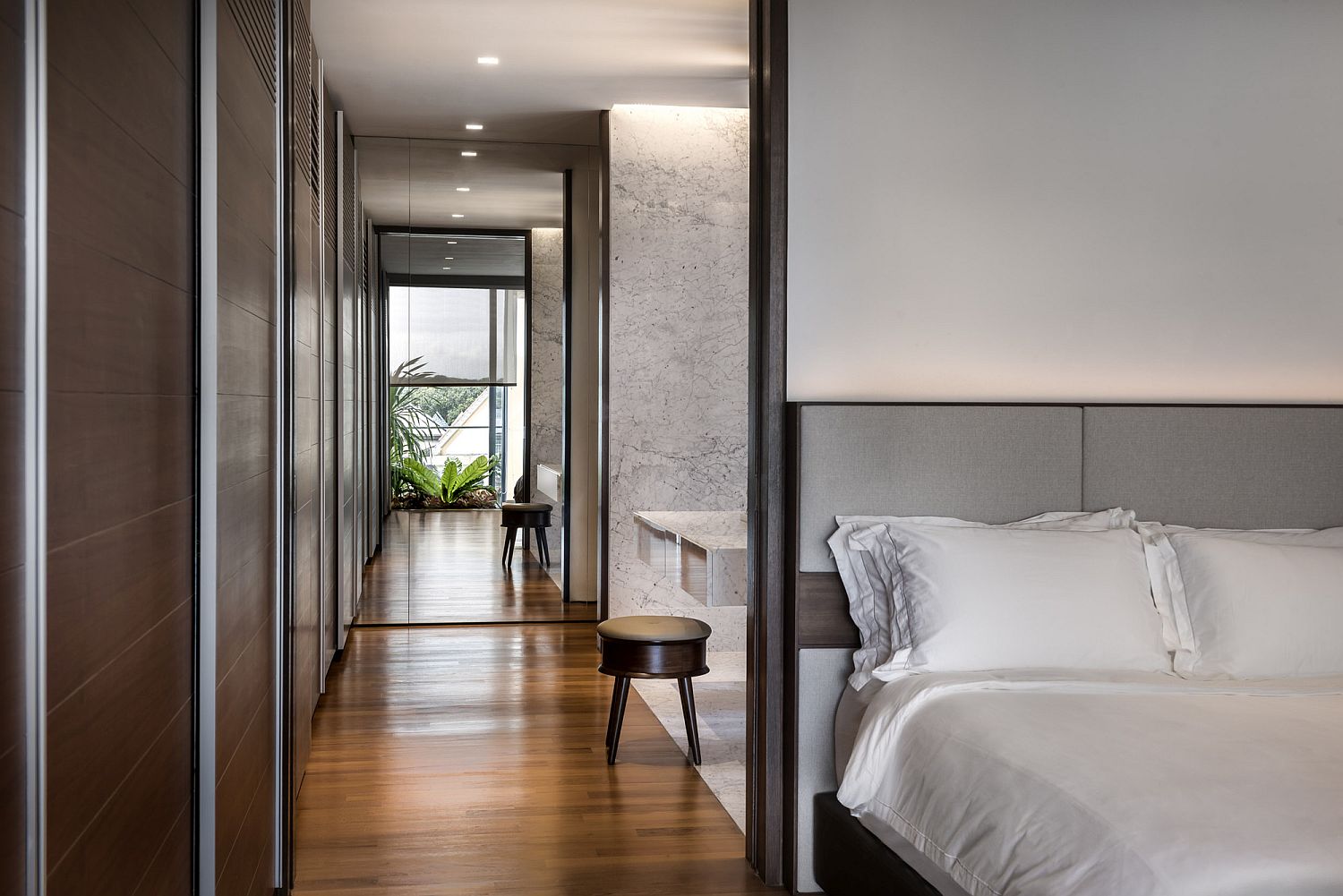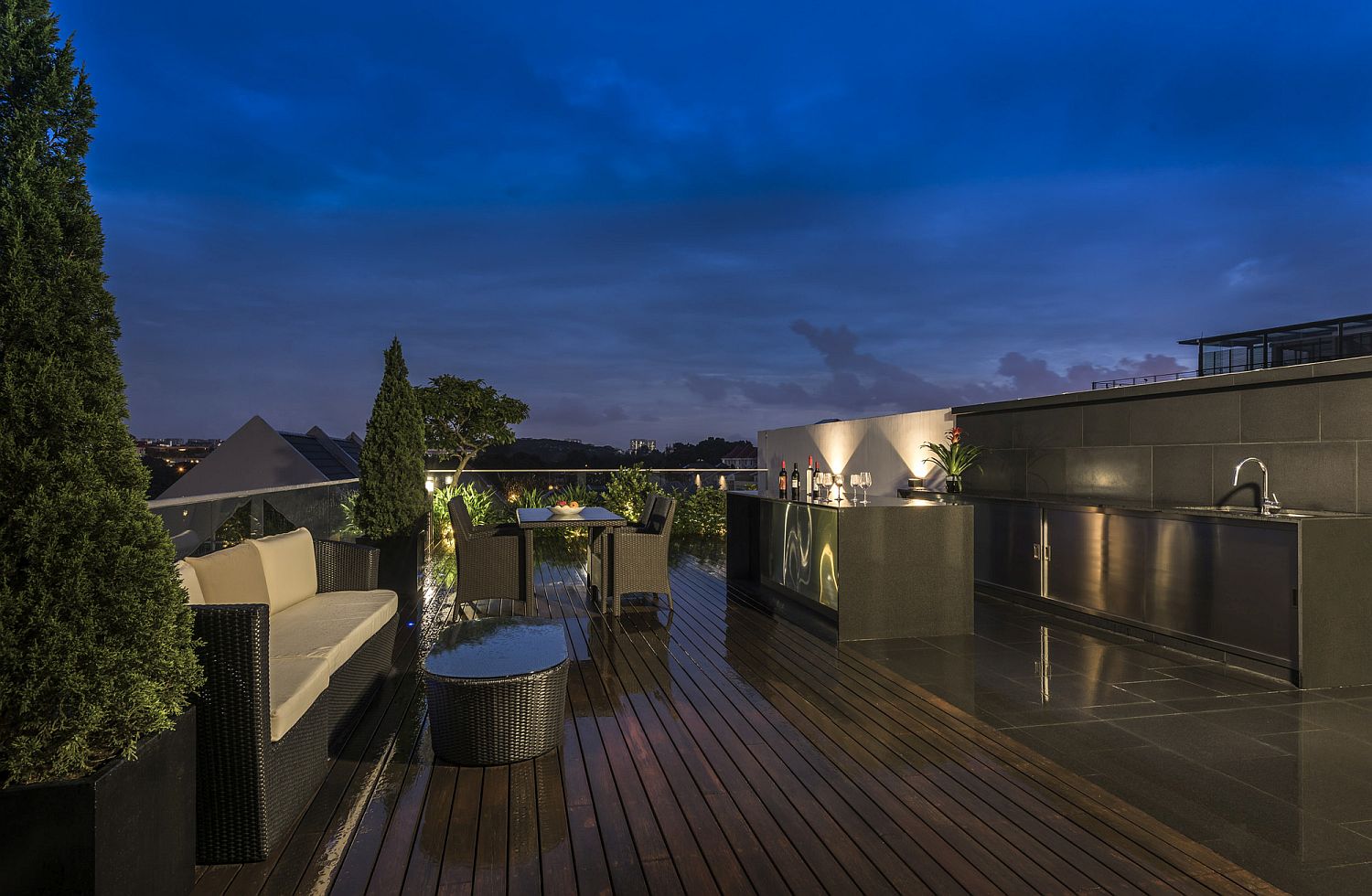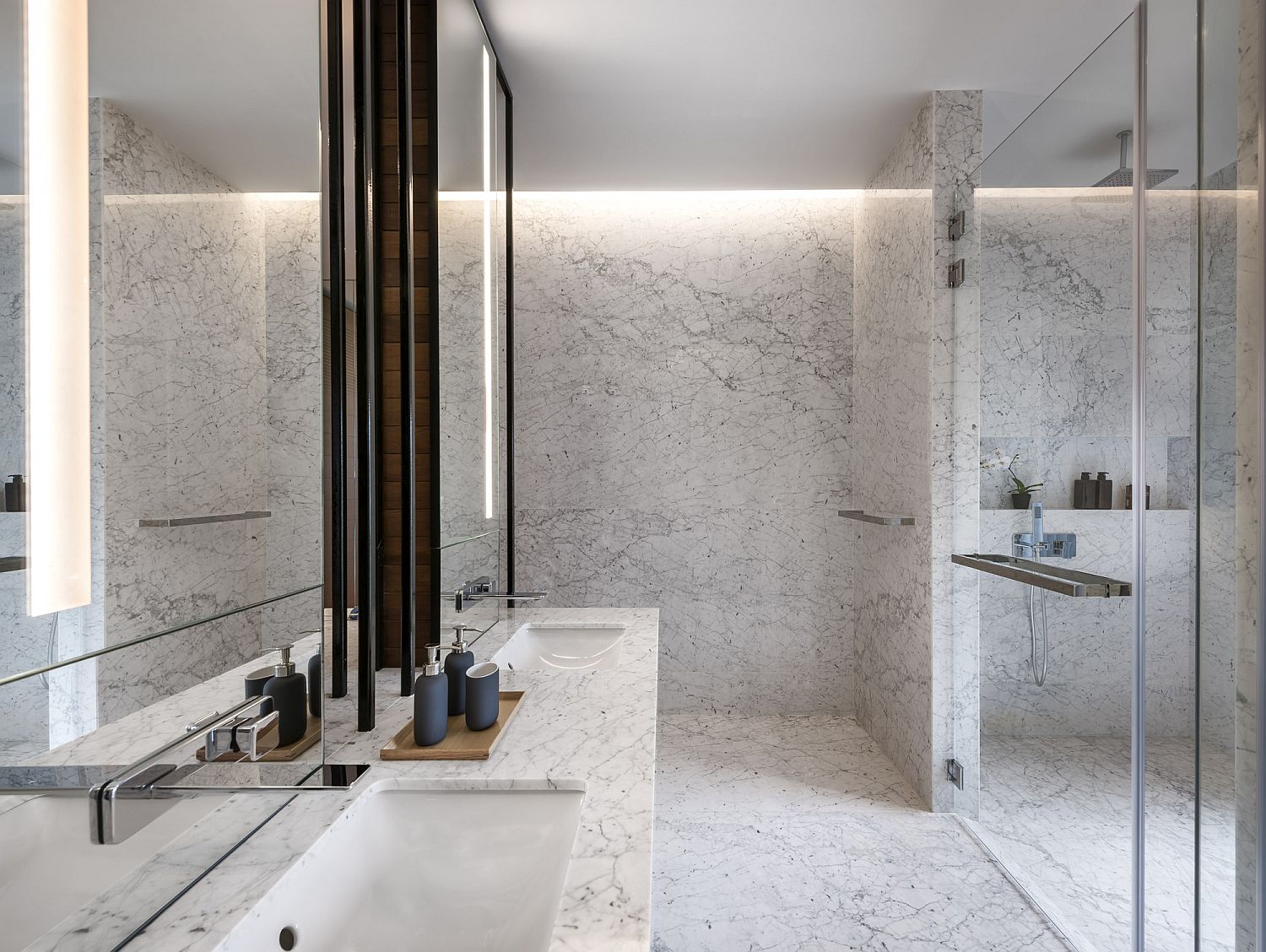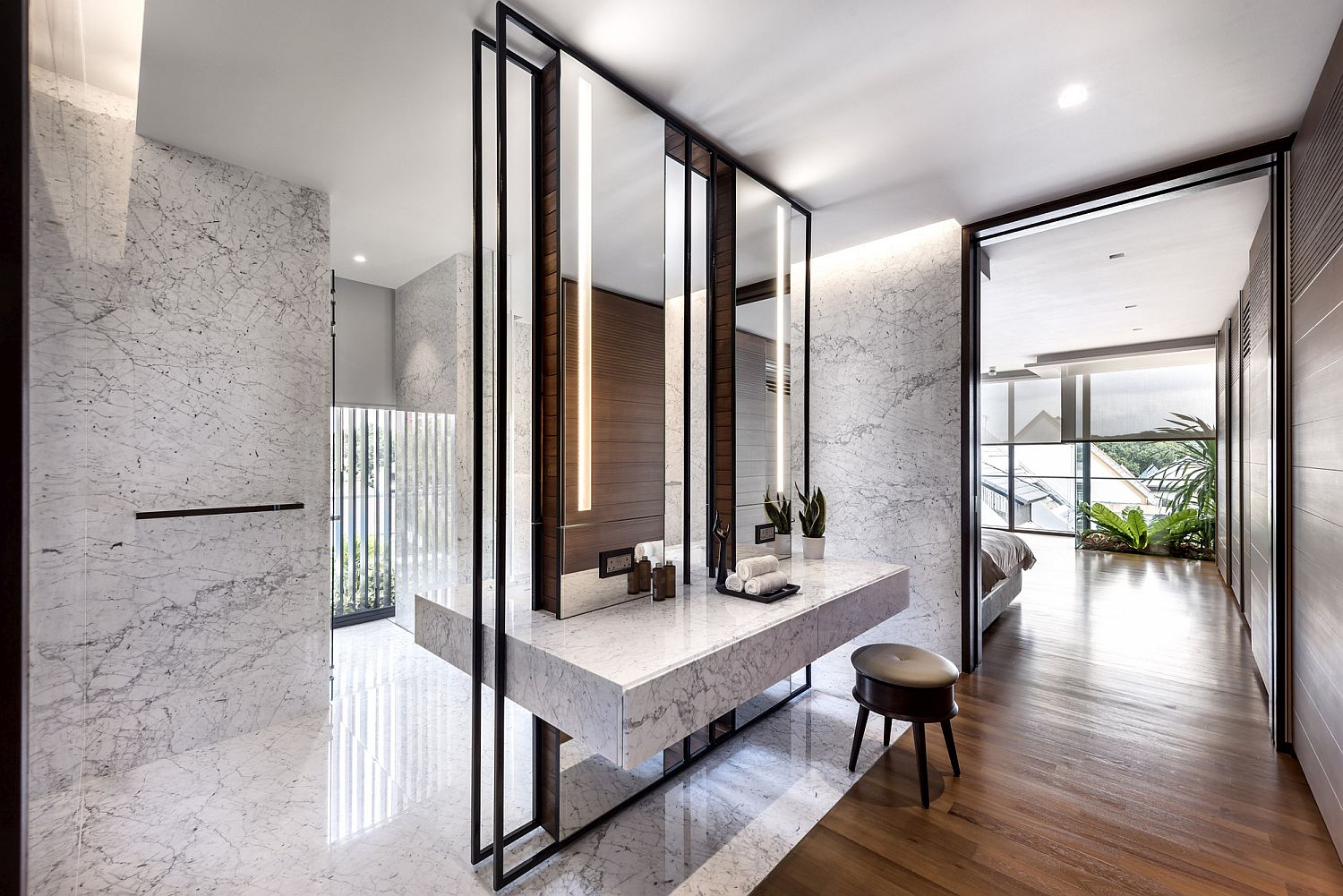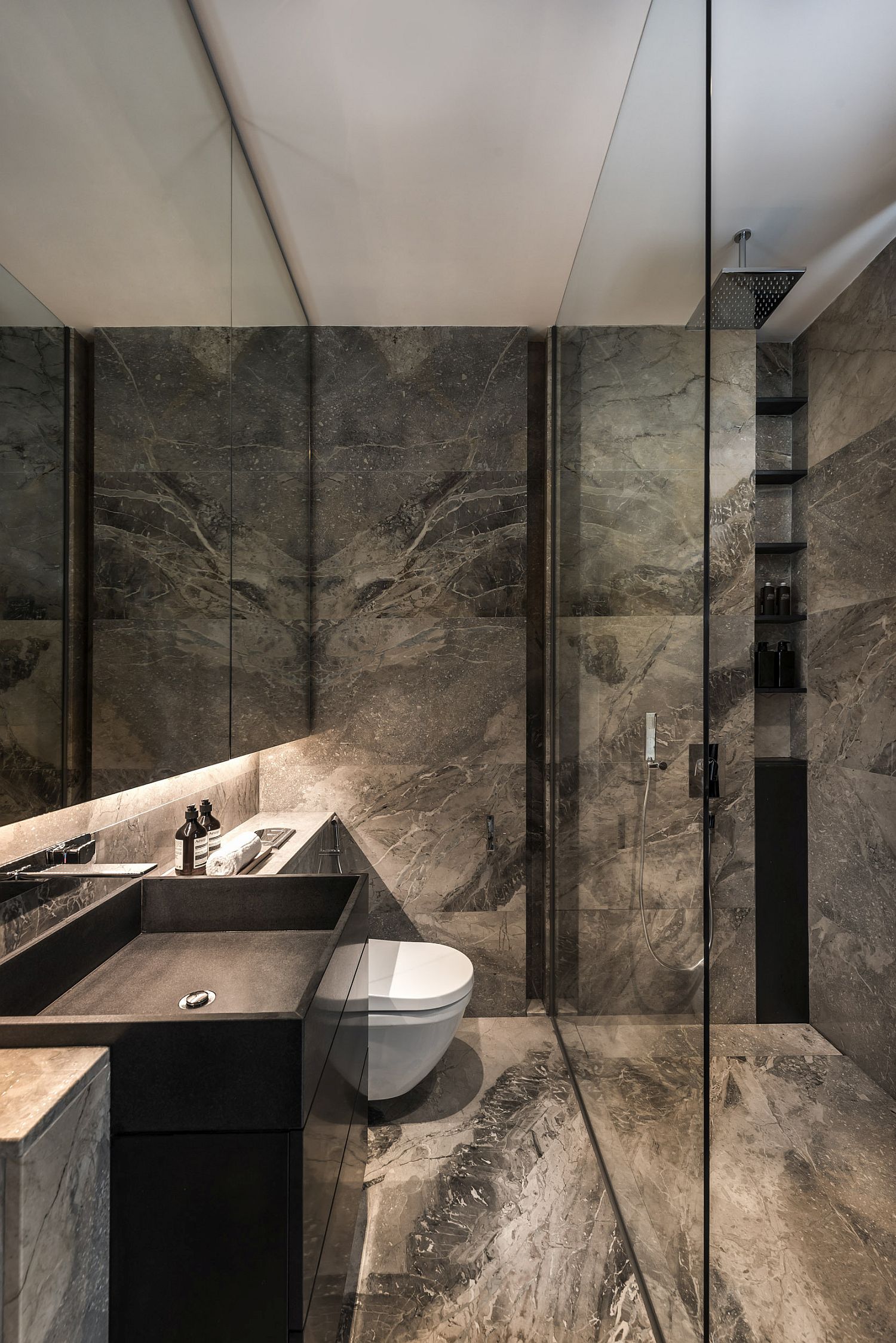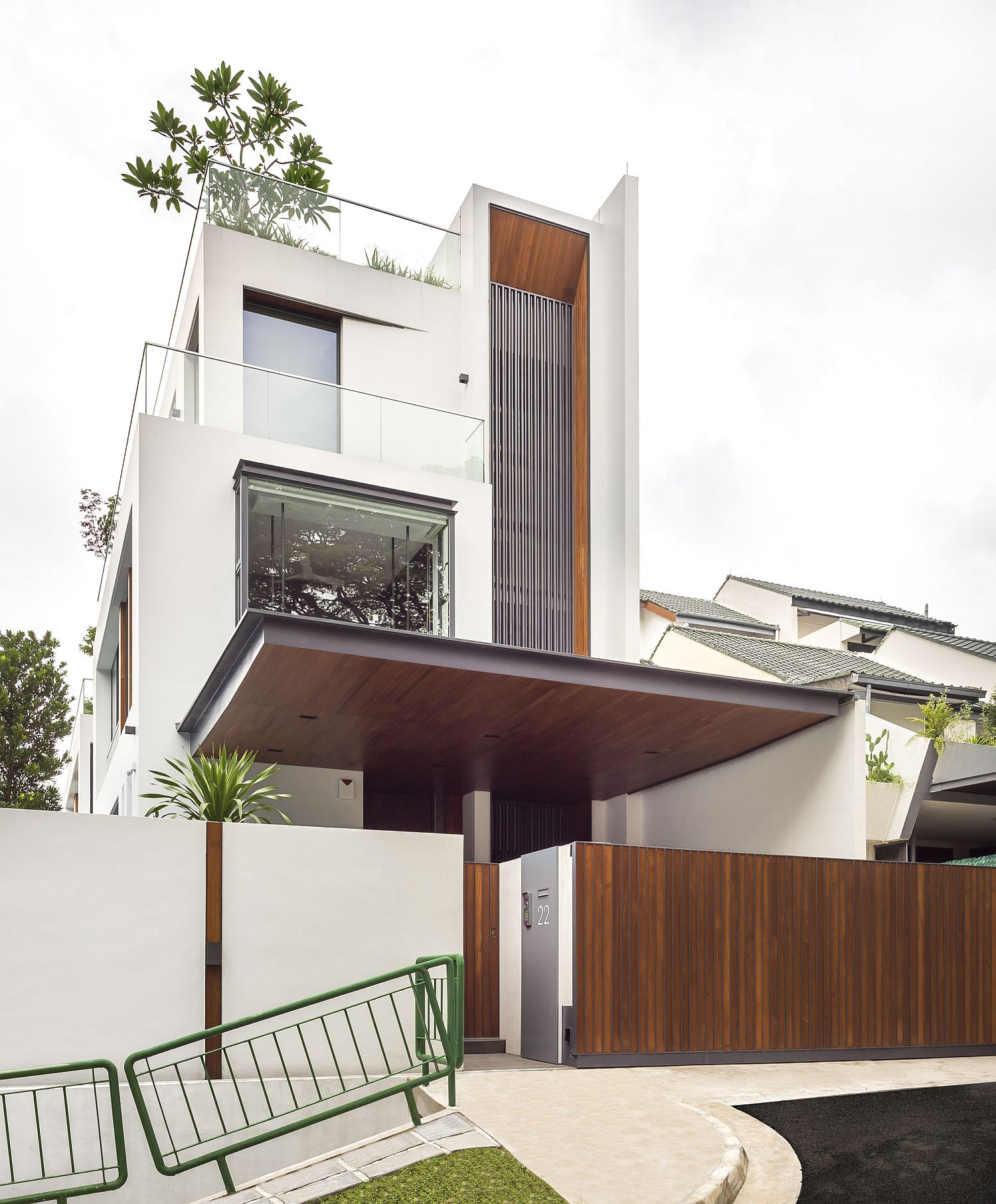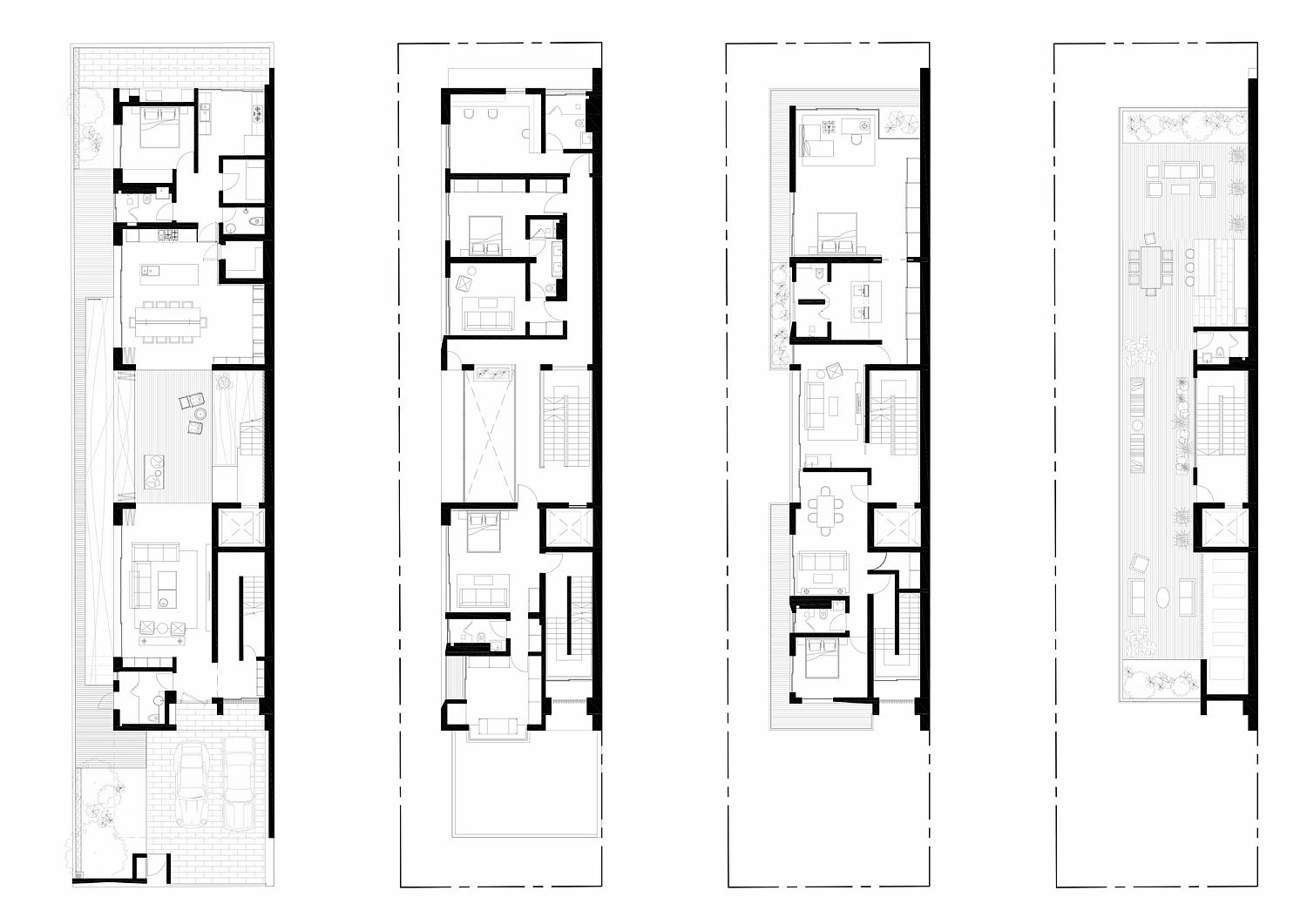 You're reading Polished Feature Wall with Black River Pebbles Captivates at 22 Toh Yi Road, originally posted on Decoist. If you enjoyed this post, be sure to follow Decoist on Twitter, Facebook and Pinterest.