Think of an eclectic setting, and many of us tend to conjure images of 'chaos' as different styles come together to create an explosion of color and pattern. But this is a largely misinterpreted view of the style that basically allows you to express yourself freely without being rigidly bound by decorating conventions. This fabulous and fashionable penthouse in Ghent, Belgium is a more appropriate representative of the modern eclectic style that brings together various styles in a refined and refreshing fashion without leading to clutter. Located on the top level of a three-story building, this fabulous home was previously a vacant office space that was revamped and transformed dramatically by DIFT.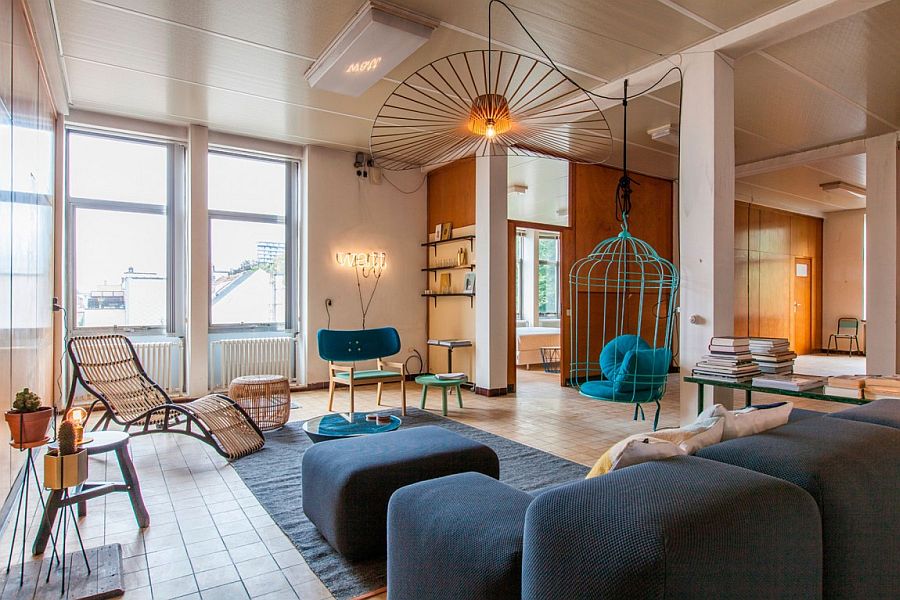 Dubbed Watt, the interior of this spacious, four-bedroom penthouse embraces a neutral backdrop that is completely clad in white, with the colorful and exquisite collection of décor and accessories providing all the color and contrast. Large windows, a remnant of the industrial heritage of the building, bring in a flood of natural light, giving the open living area, kitchen and dining space a cheerful and breezy appeal. While the living space has an air of urban, contemporary elegance, it is the kitchen that adds the distinct industrial flavor with its stainless steel sink, workstation and other metallic elements.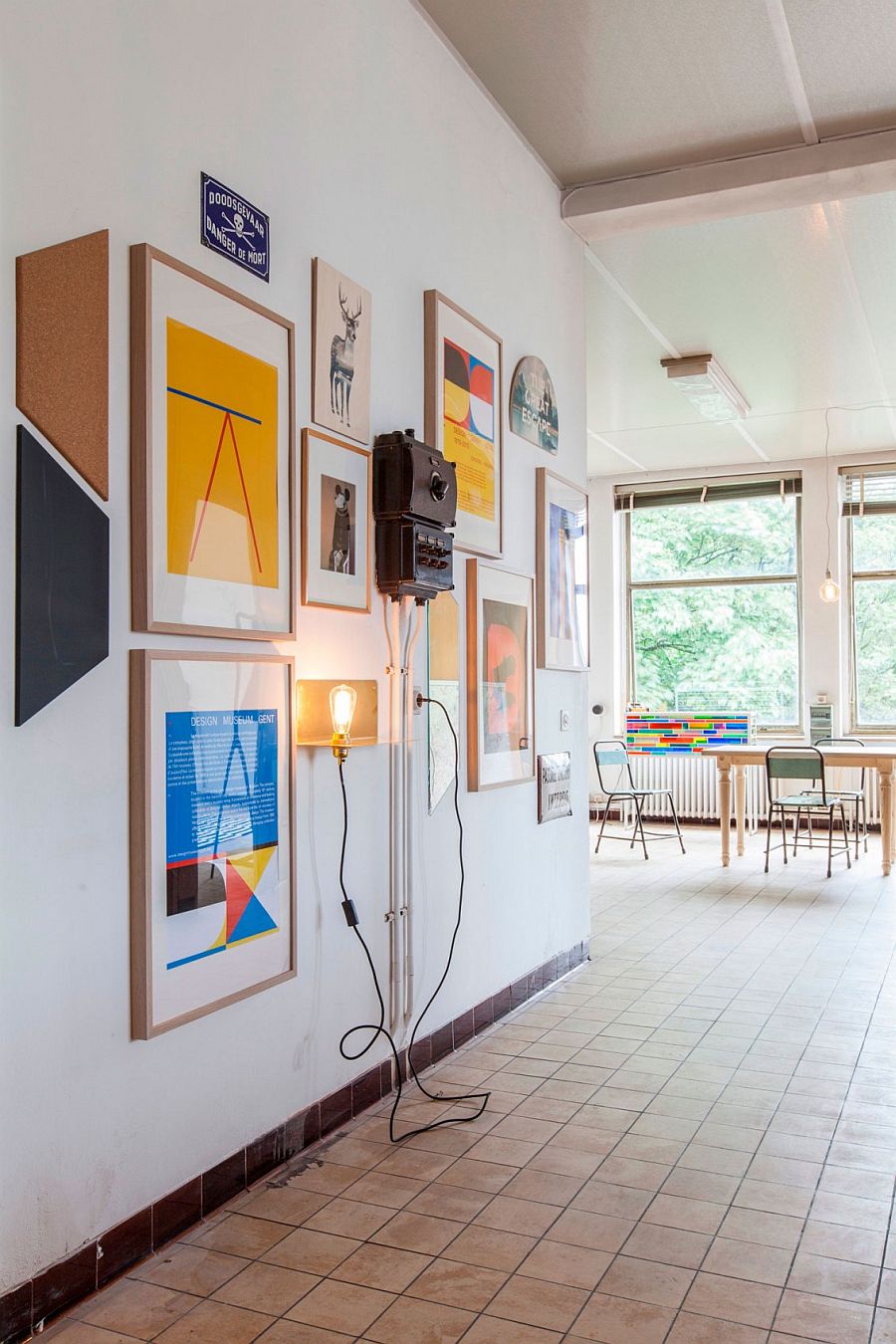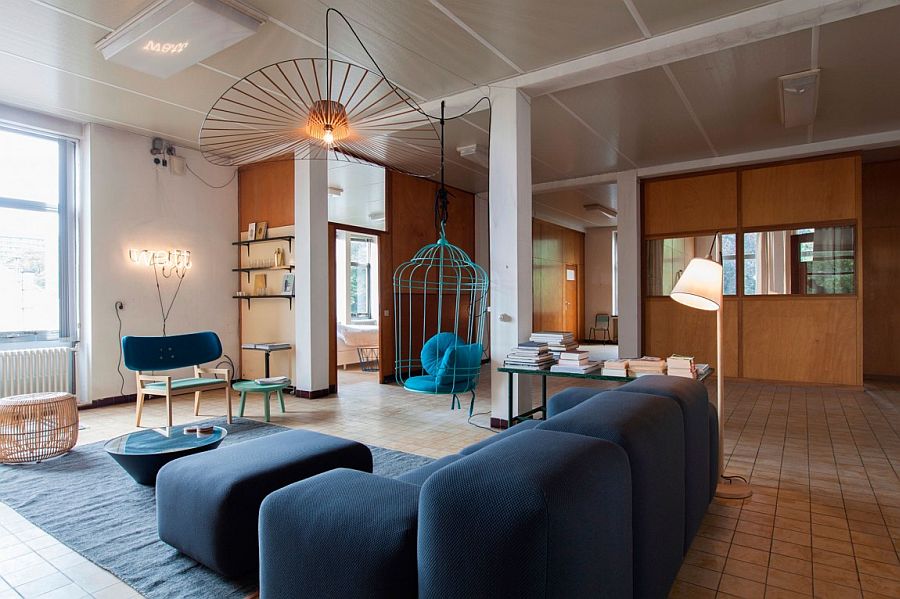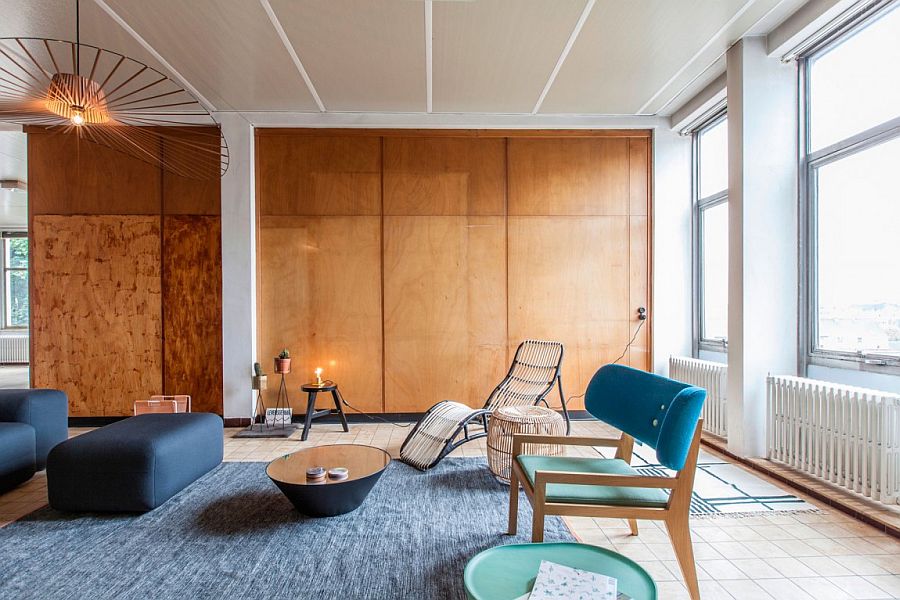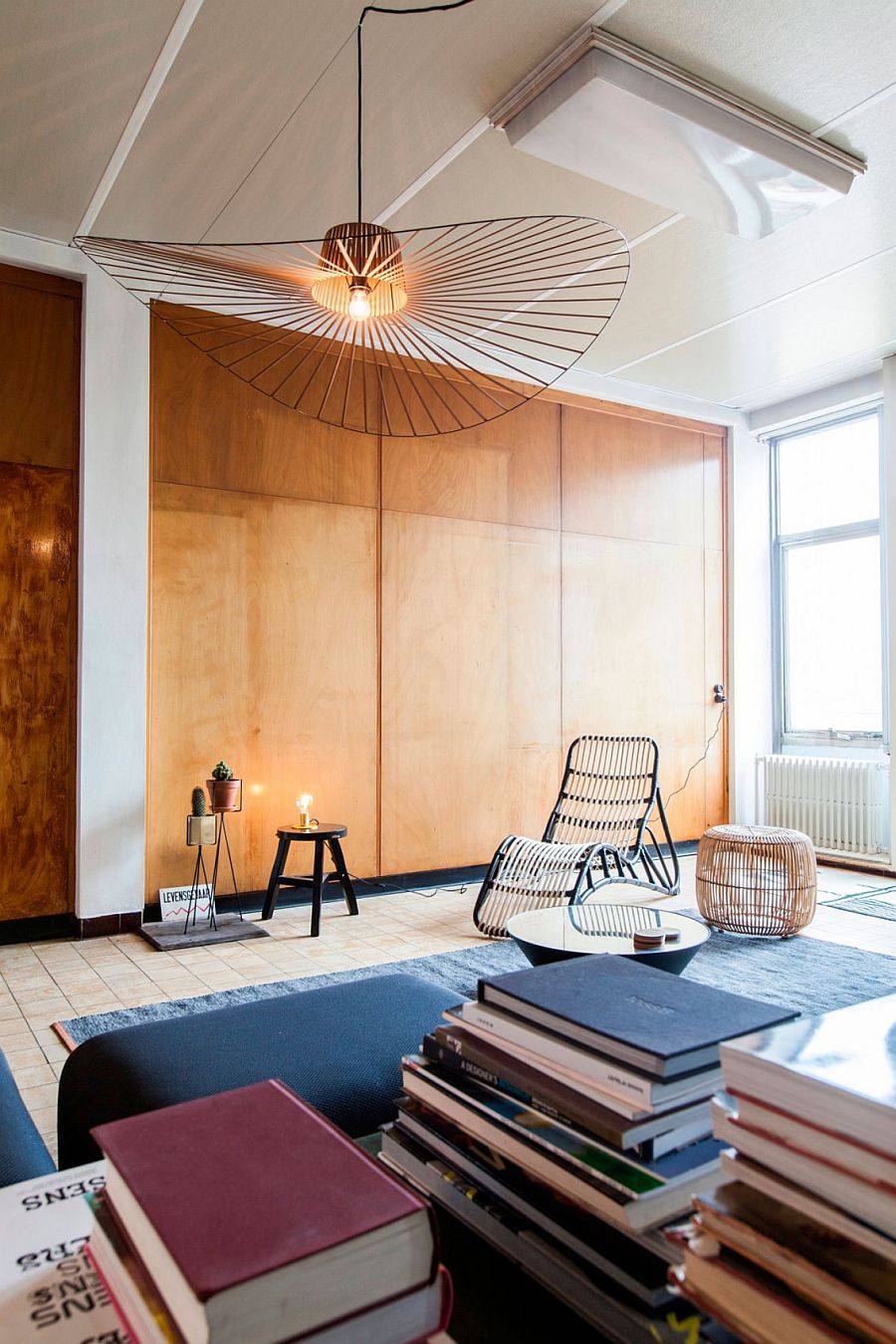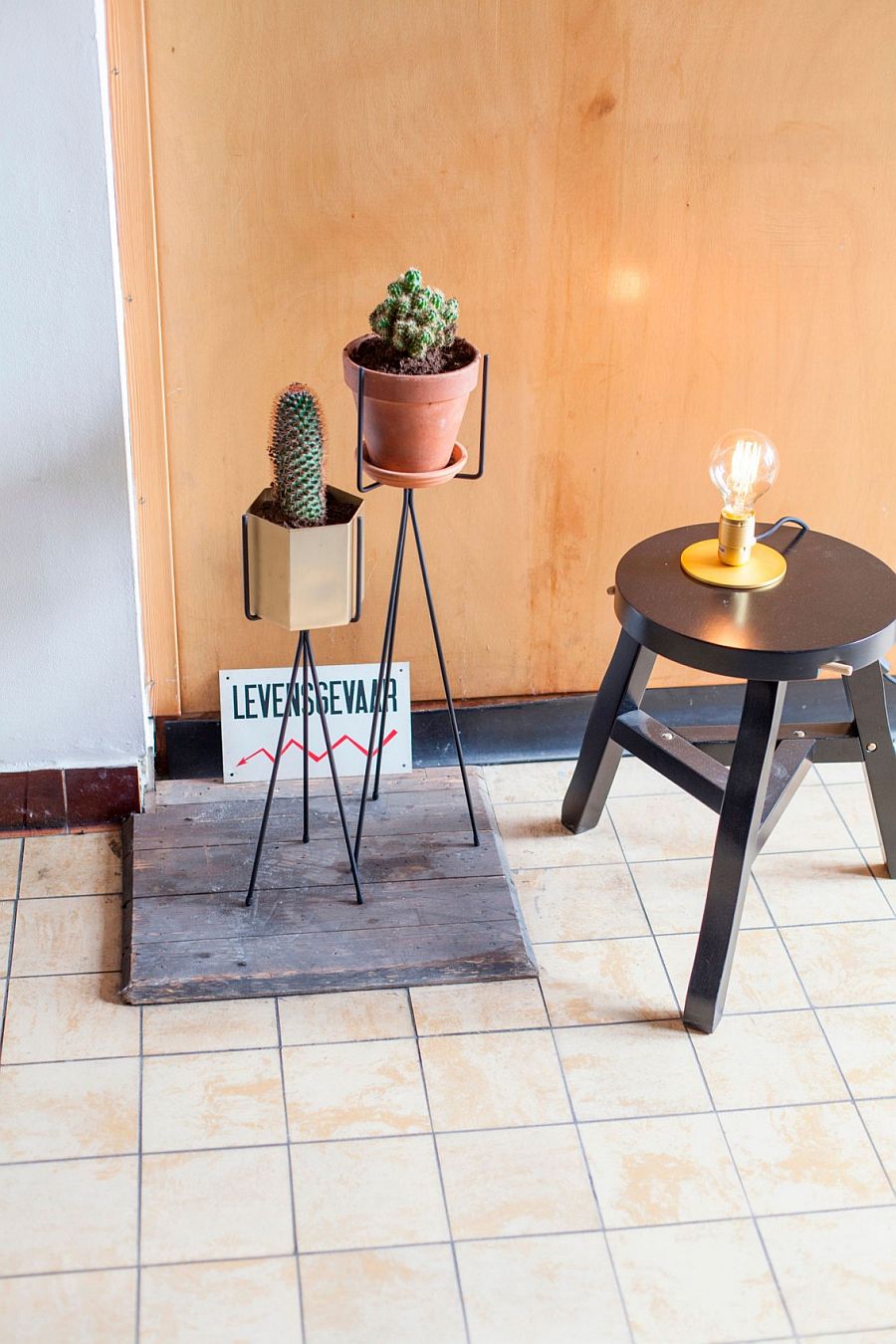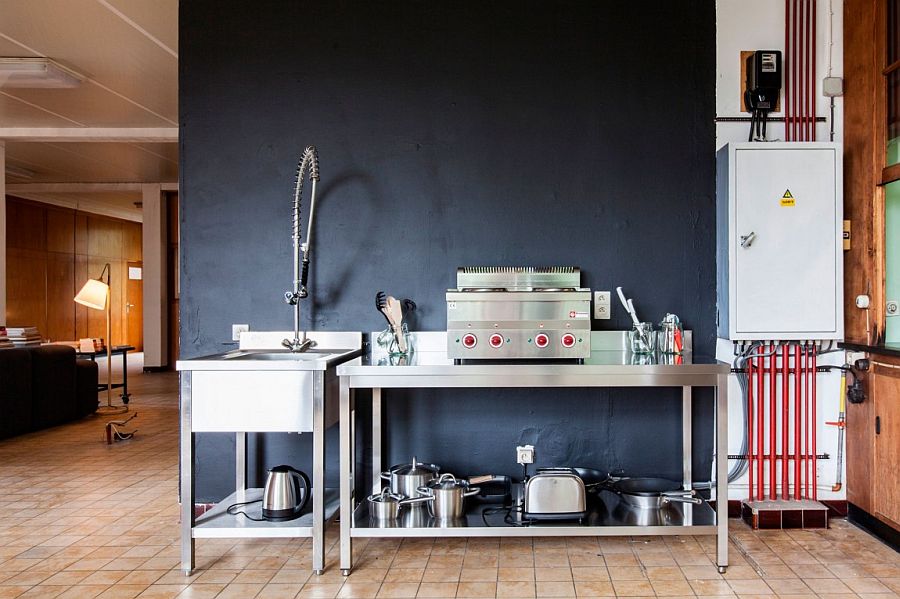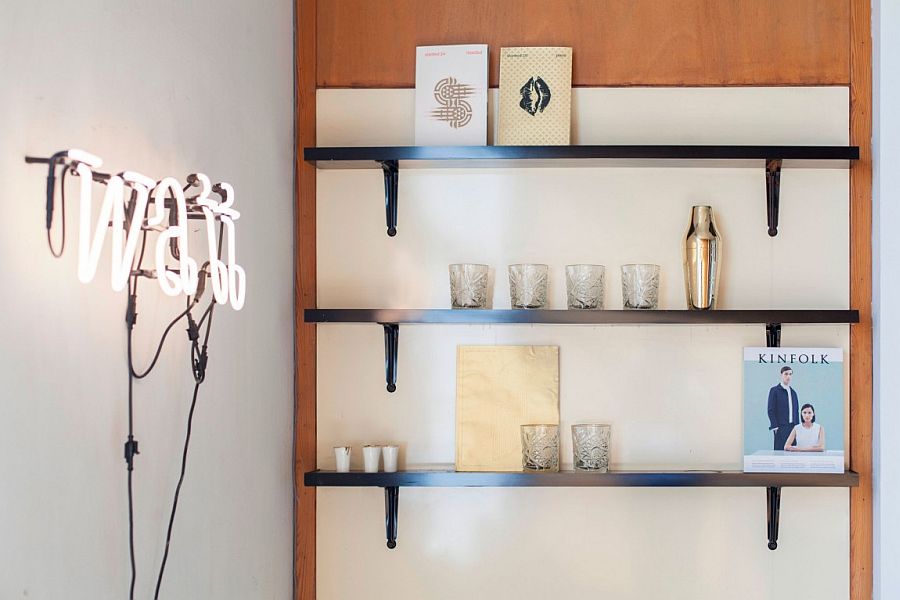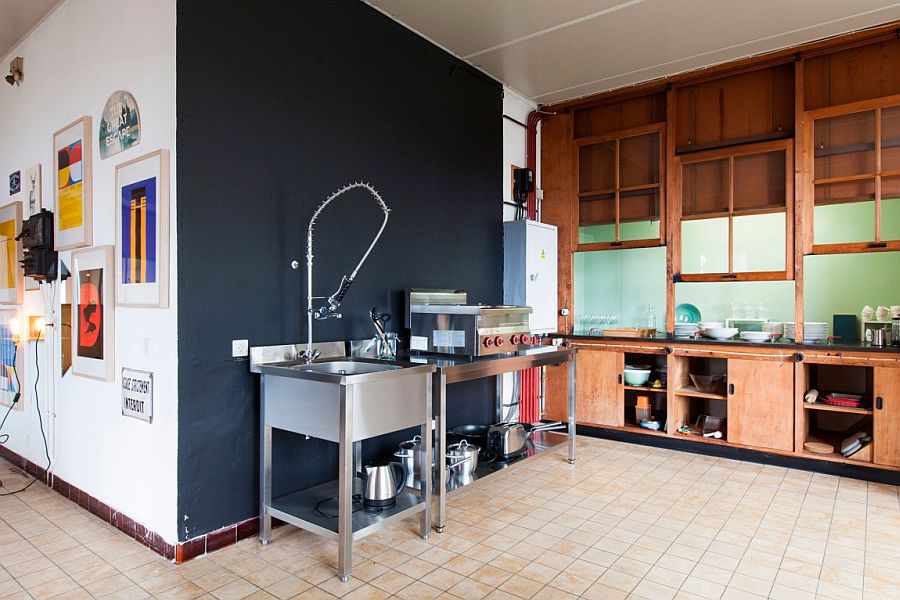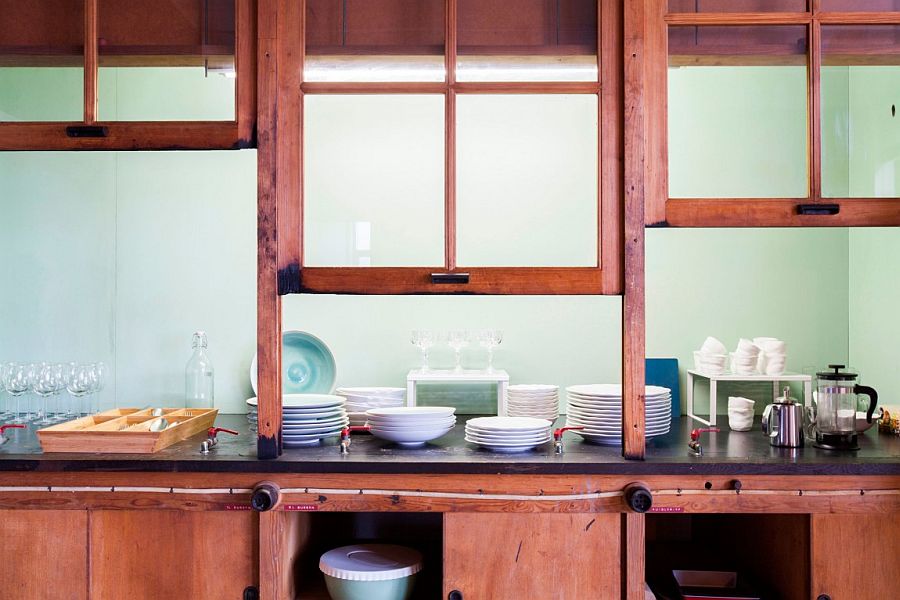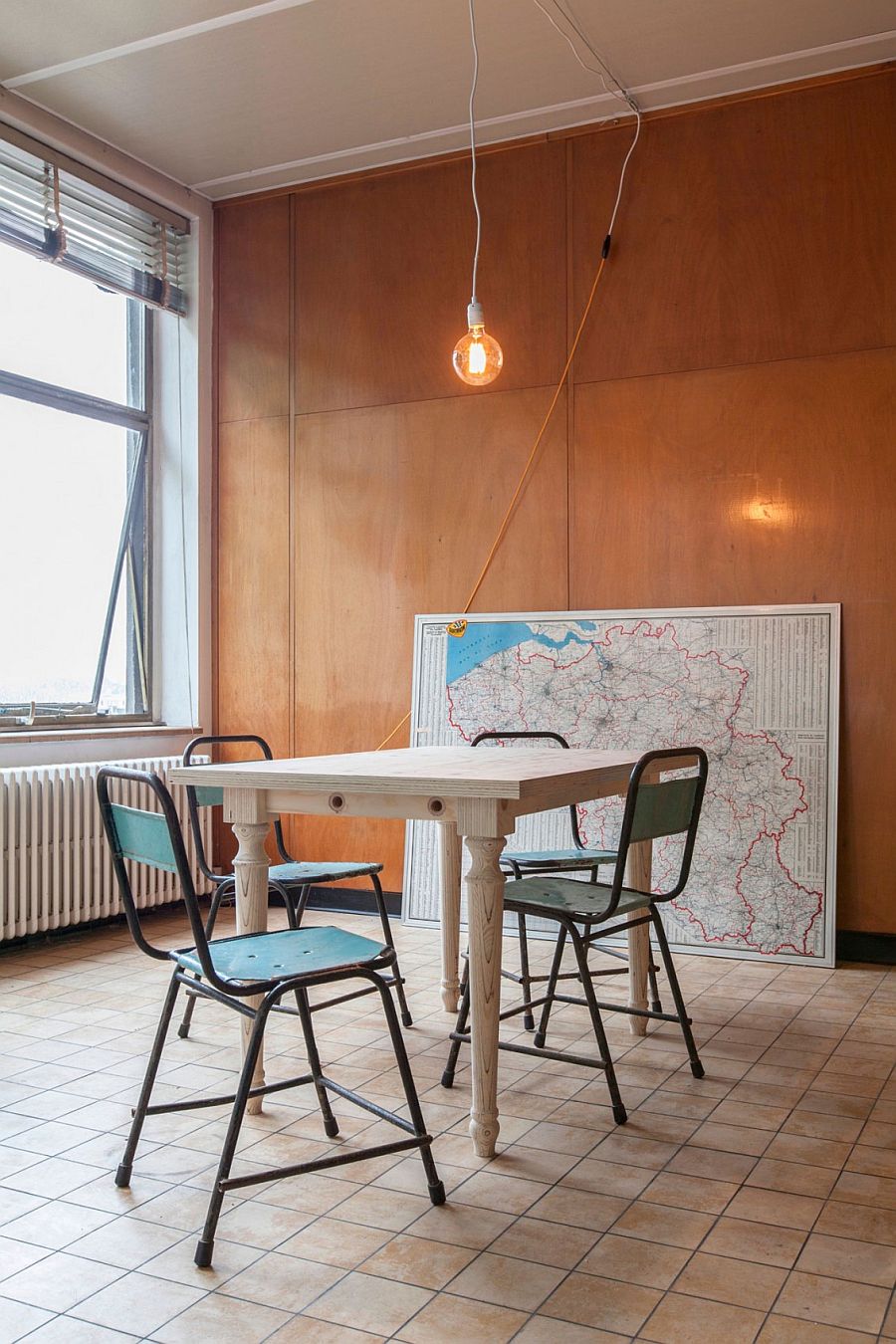 Open wooden cabinets and the wooden cabin-style bedroom create further textural contrast without ever altering the more curated atmosphere of the penthouse. Each of the four bedrooms is given its own unique look with subtle changes in décor to ensure every space has a special, exclusive feel, even while seeming like an extension of the central living area. Custom chairs and cool industrial lighting fixtures complete the impressive makeover. [Photography: ROS]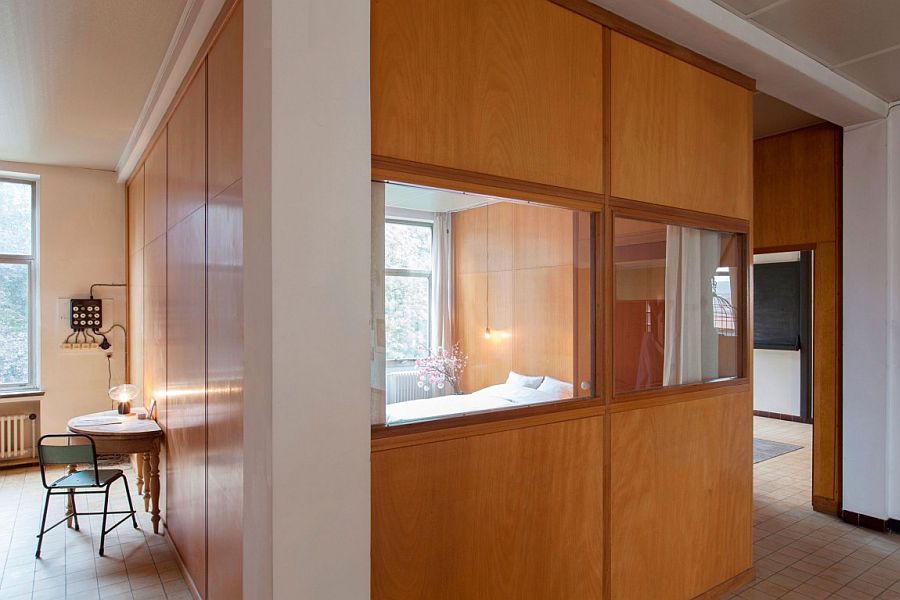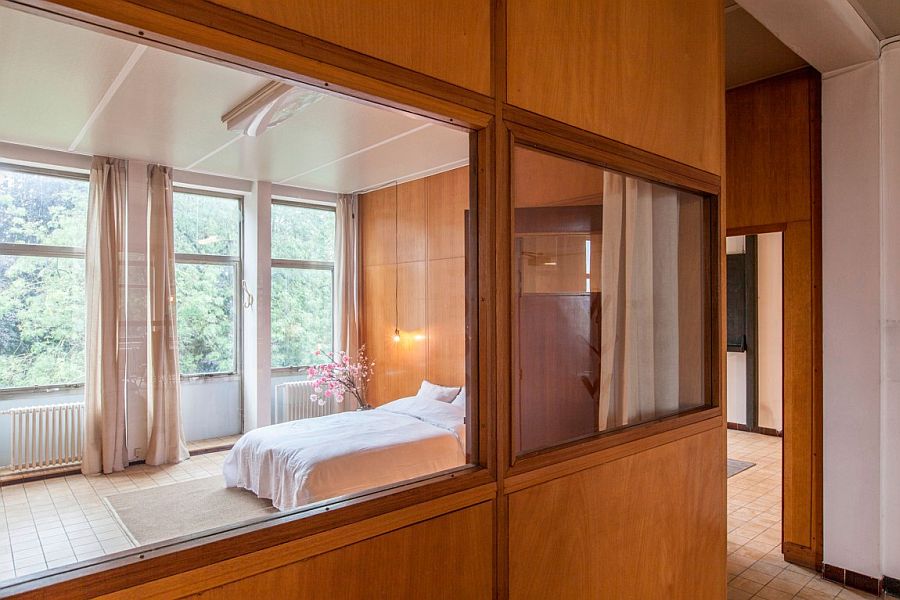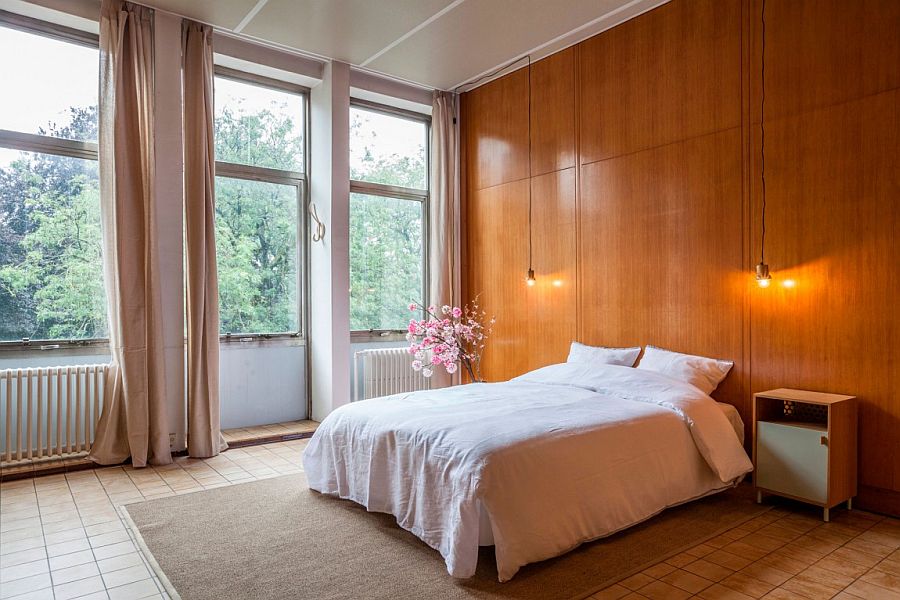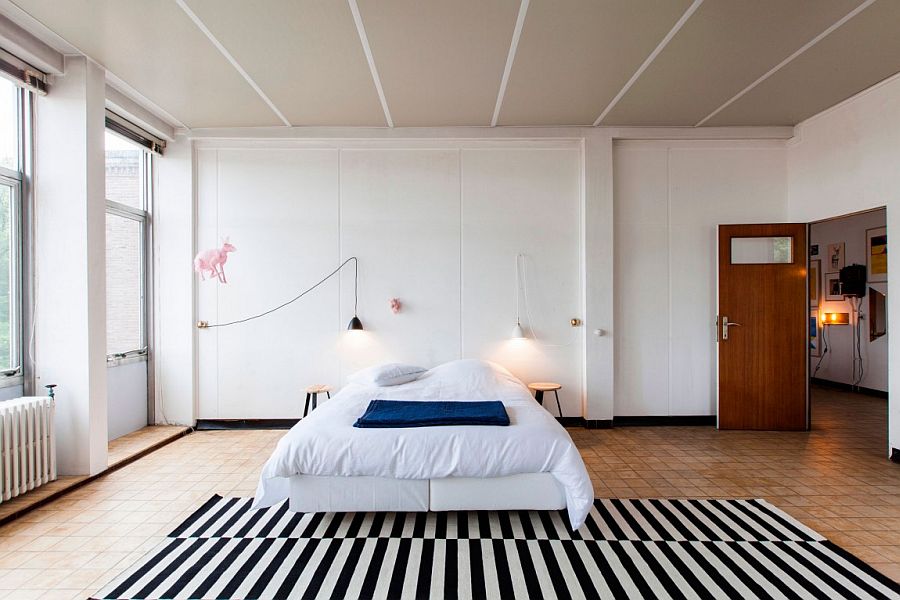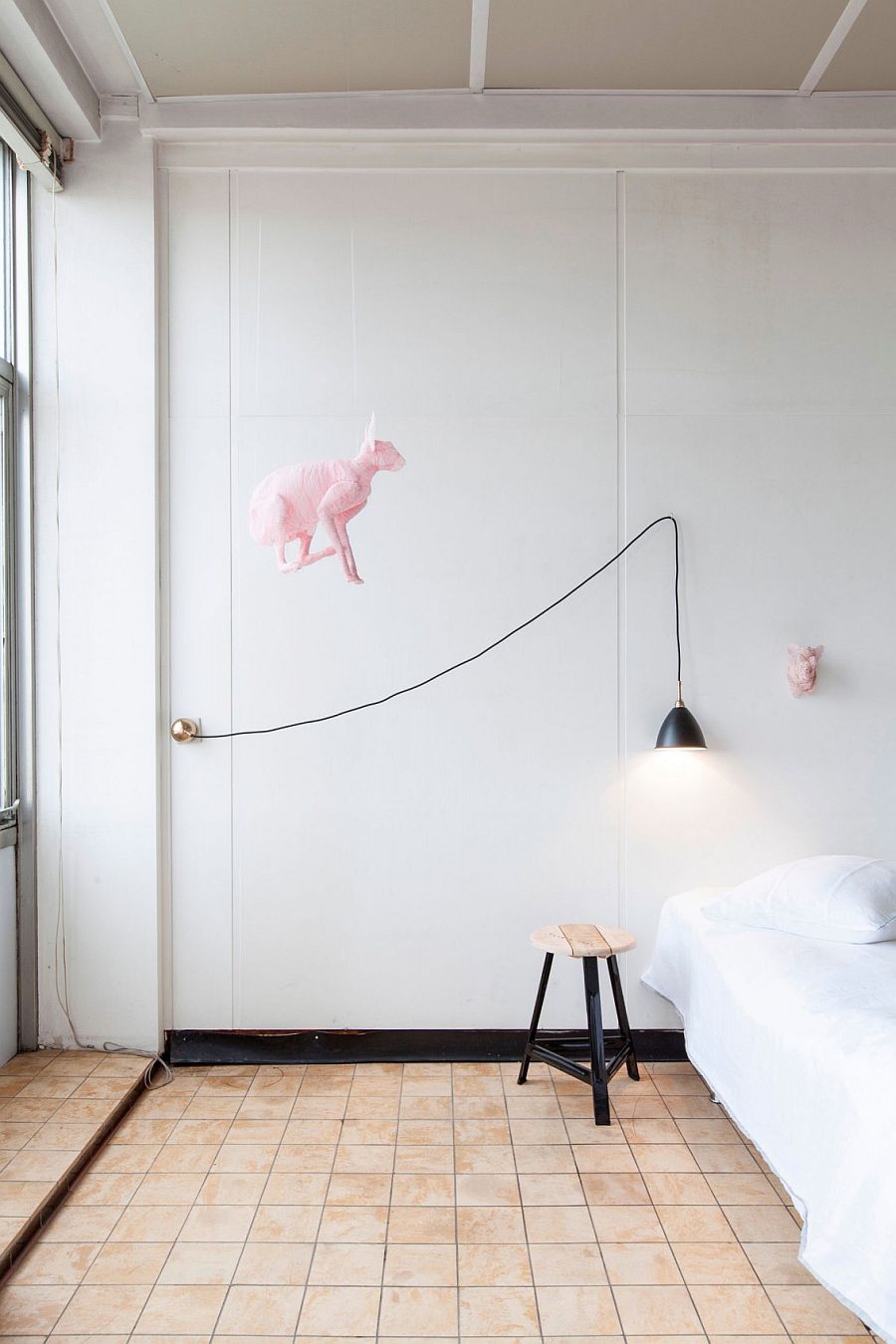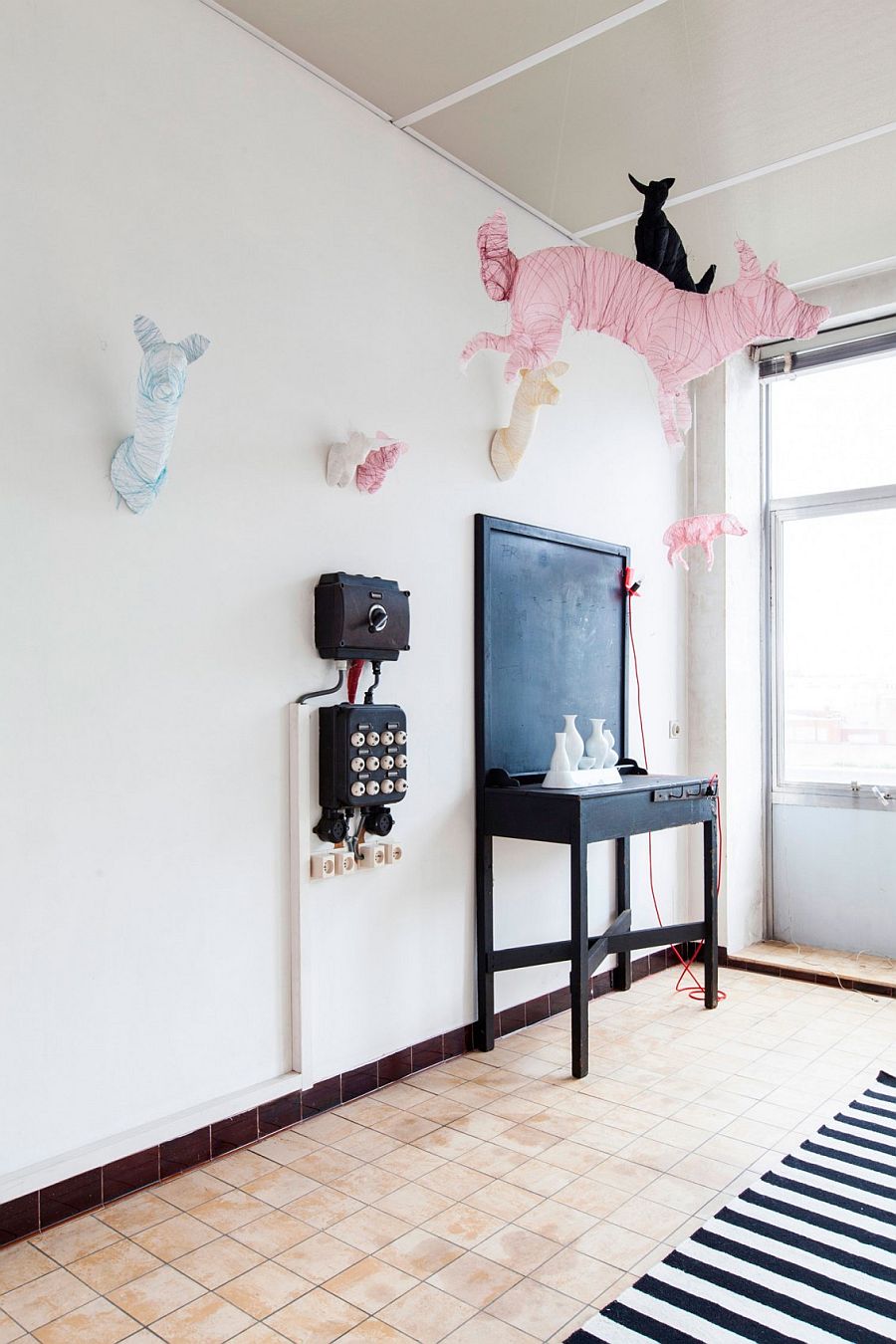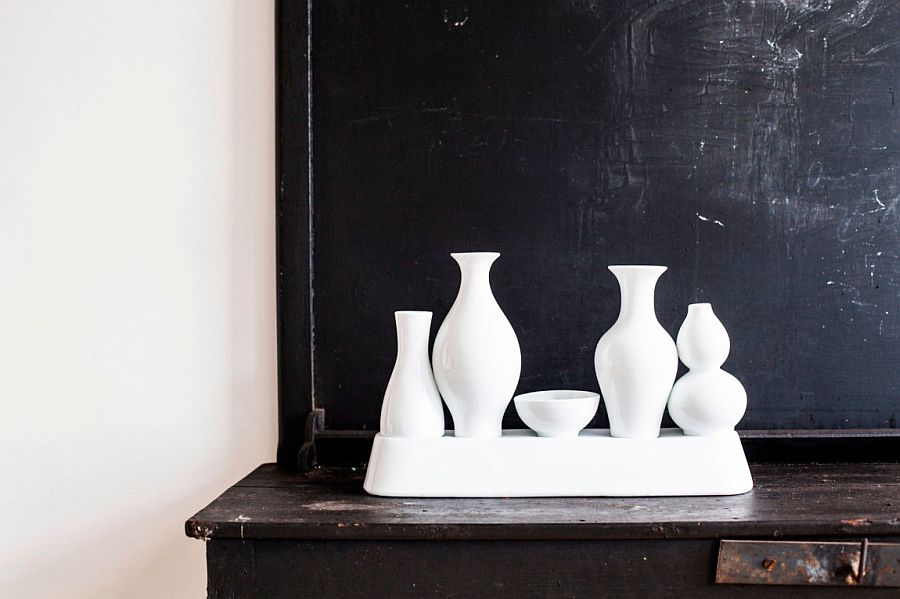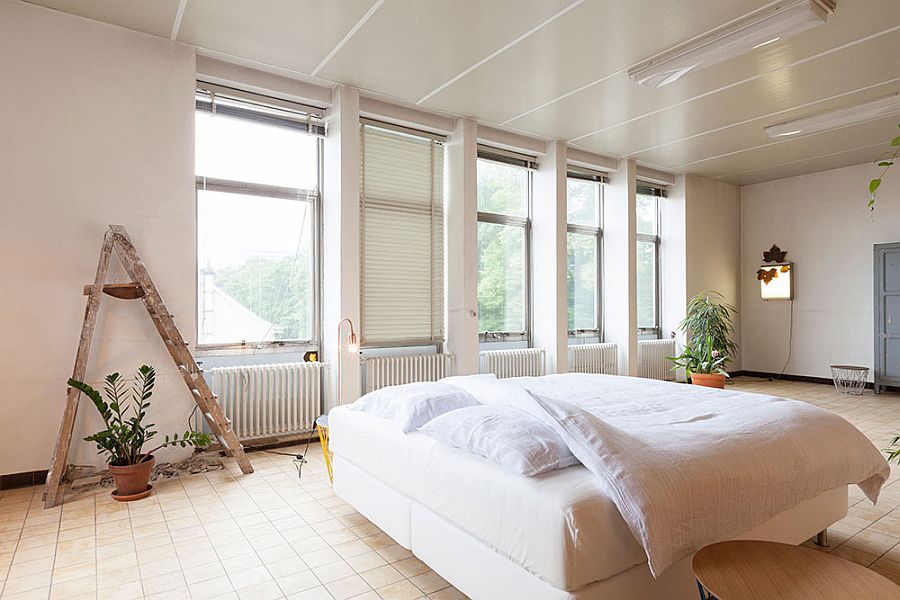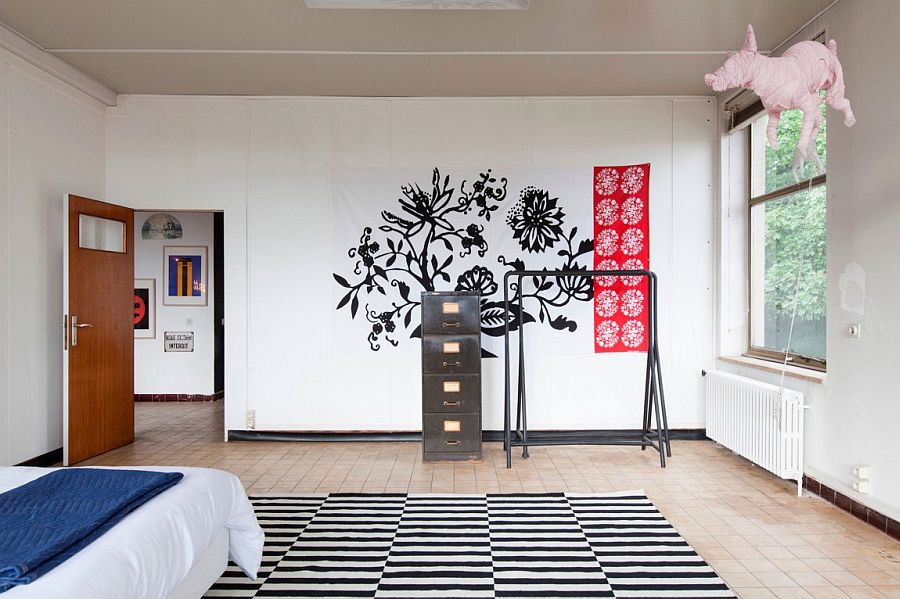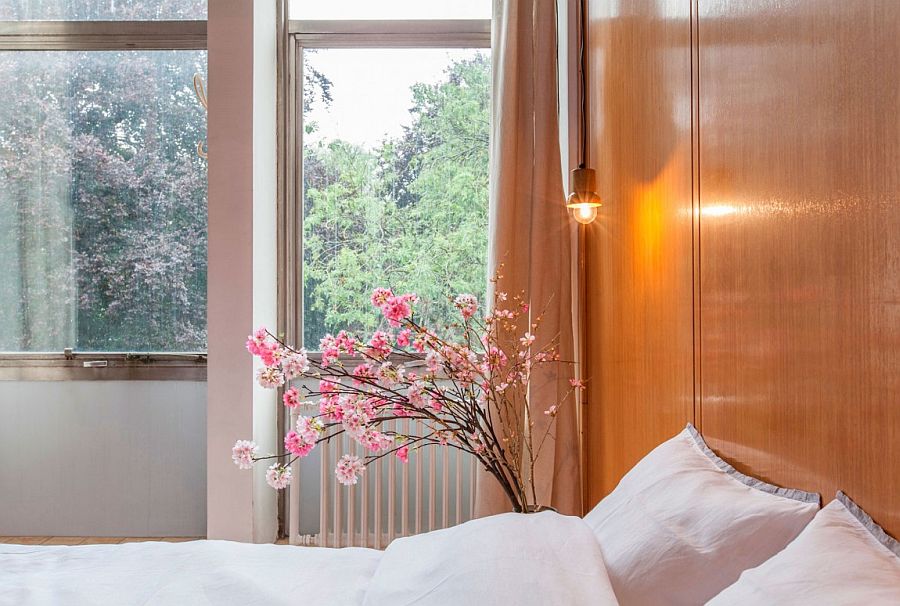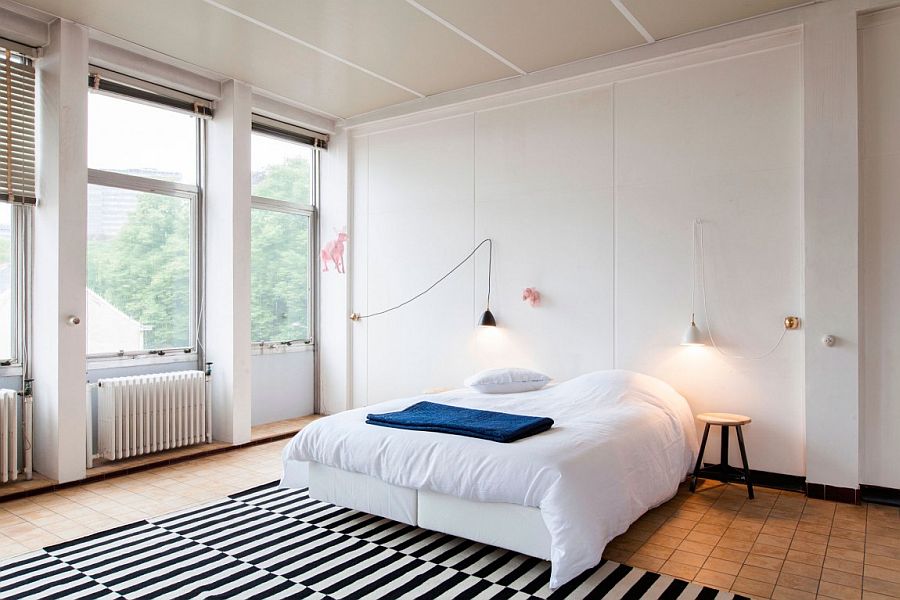 You're reading Polished Blend of Industrial and Vintage Elements: Penthouse in Ghent, originally posted on Decoist. If you enjoyed this post, be sure to follow Decoist on Twitter, Facebook and Pinterest.