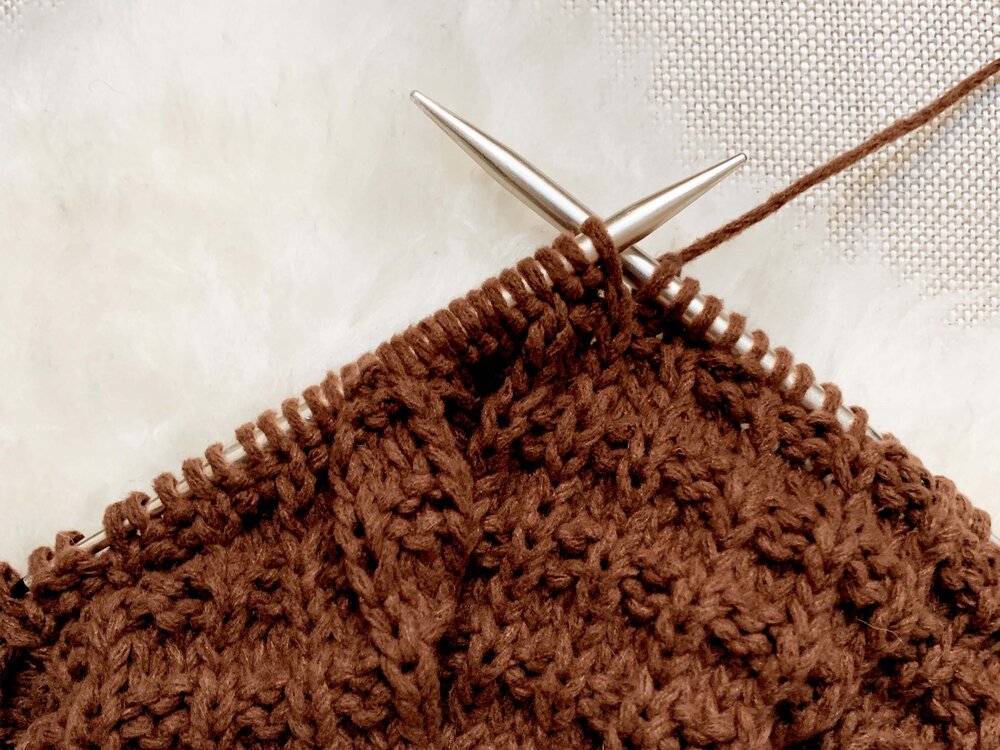 Fall: the ultimate knitwear season! Autumn weather and cozy knits go together like chips and dip and as soon as that crisp breeze hits I feel a surge of energy and cannot wait to make All. The. Things. Even mid-summer I am already dreaming of layered knits and cozy swaths of fabric to drape all over myself. This season is just so nostalgic and re-energizing and gets me so excited to vamp up my closet with all of the knits. I don't think I'm alone in this feeling, right? "Sweater weather" is pretty much a universal delight.
Making a hand knit or crochet item is a labor of love and no small feat, so I try to build a curated collection of pieces that are timeless but can be styled in different ways to fit the current trends. Just like the previous suites I put together this year, these latest bundles are full of wardrobe staples that are seasonally appropriate and classically fashion forward. And this season I have put together not two, but FOUR bundles! Let me introduce to you:
FALL ESSENTIALS!
CLICK HERE TO GRAB YOUR KNITTING ACCESSORIES PATTERN SUITE
CLICK HERE TO GRAB YOUR CROCHET ACCESSORIES PATTERN SUITE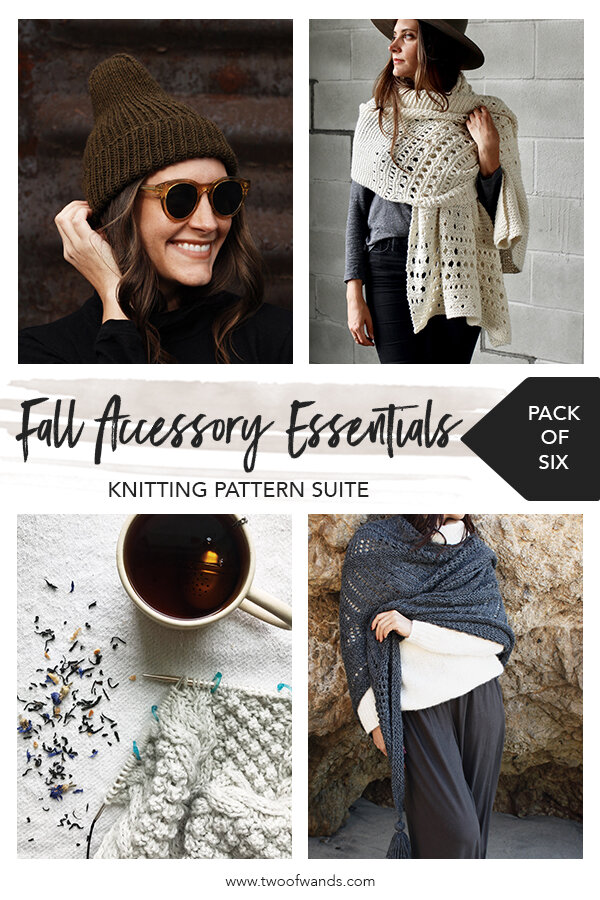 These suites have been specially curated to contain only my top selling garments and accessories that are sophisticated and modern without featuring any short-lived fads so that they can be worn year after year. Each of these items pair well with many different outfits and even with each other! We are talking go-to essentials that you'll wear over and over throughout the season.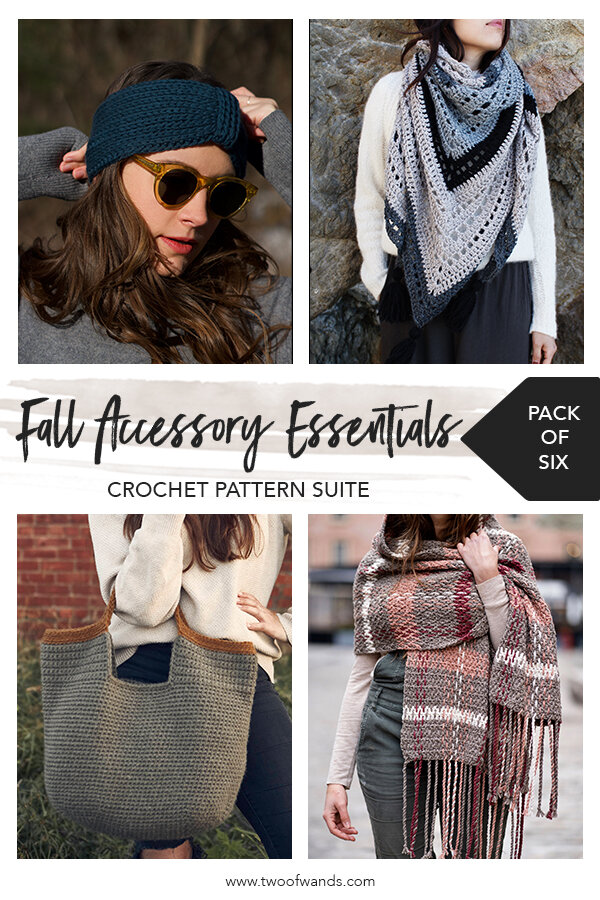 These designs are allllll about the layers so they can be piled up or worn separately, and they make for excellent transitional weather pieces as well. I took special care to curate each suite with a variety of projects so you can create an entire handmade wardrobe!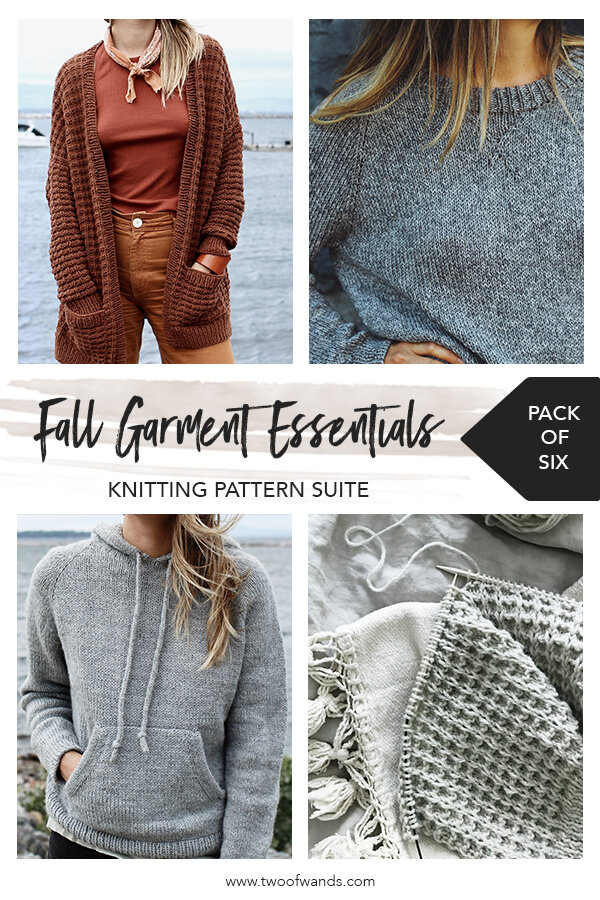 The suites of 6 knitting or 6 crochet patterns are available for only $12 – more than 50% off if you were to purchase them individually! They will only be available for a limited time – from now until October 10th. So grab yours now while you can! Scroll down for a little background on each one, including an explanation as to how they each make the perfect "essential" piece.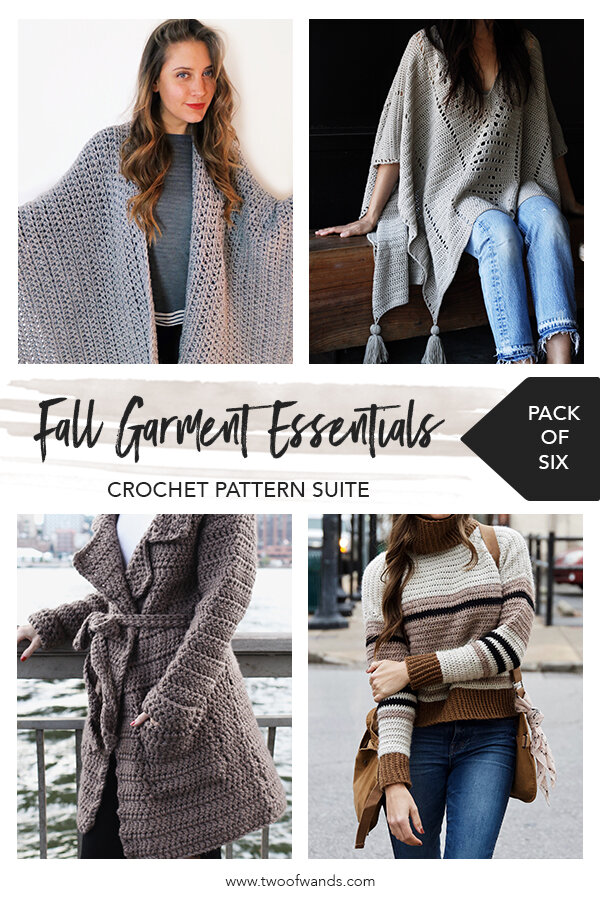 ---
KNITTING PATTERNS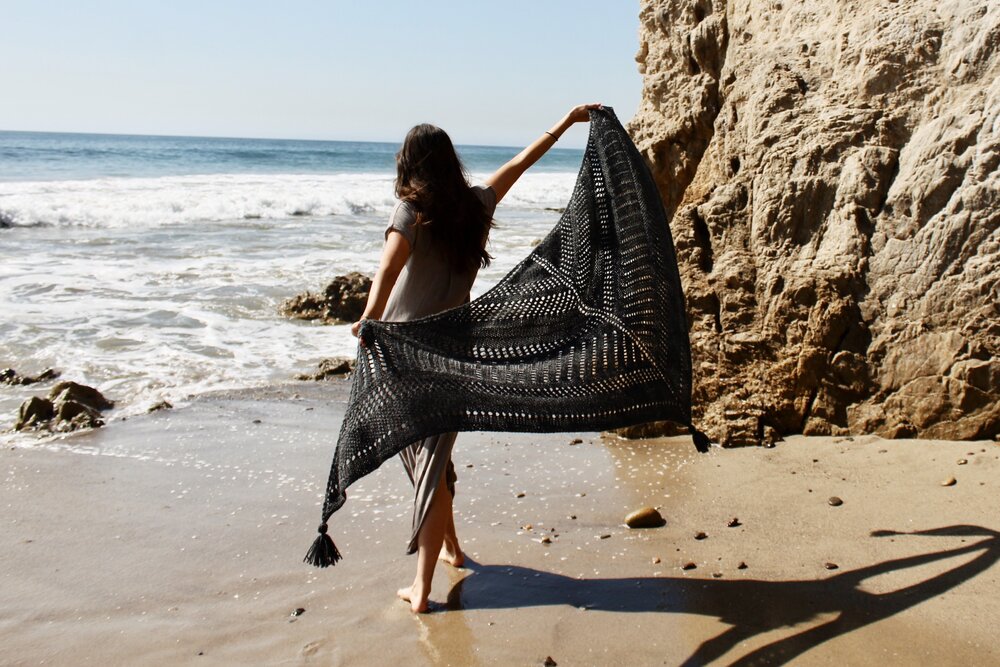 Every time I post about the Cambria Wrap I get an overwhelming response. It's one of those pieces that just looks so dreamy and effortless no matter how you wear it. I have to say this is one of my top 5 most worn knits since I made it in 2017. It is so chic and pairs perfectly with sweaters, overcoats, cardigans, jeans, dresses, you name it! In terms of accessories, this is absolutely one of my favorite fall pieces.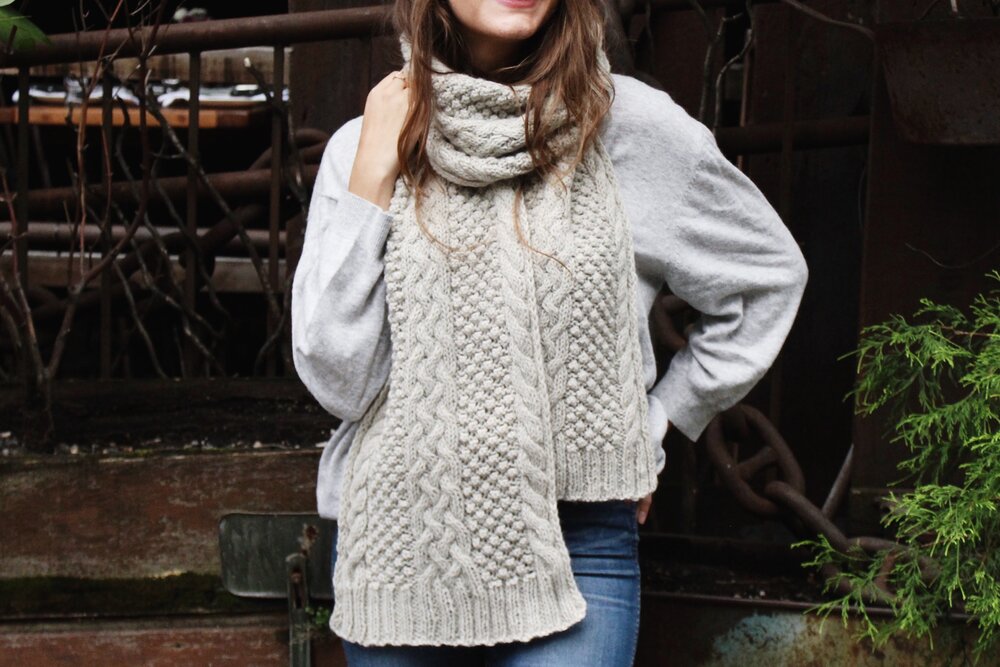 How can you talk about fall accessories without mentioning the classic cable knit scarf? This is one of the most iconic looks of a cold weather wardrobe and an absolute essential for any knitter. The Cedar Hill Scarf is slightly oversized – just enough to make it extra cozy and wrap-able but not overwhelming. This adds to the timeless appeal!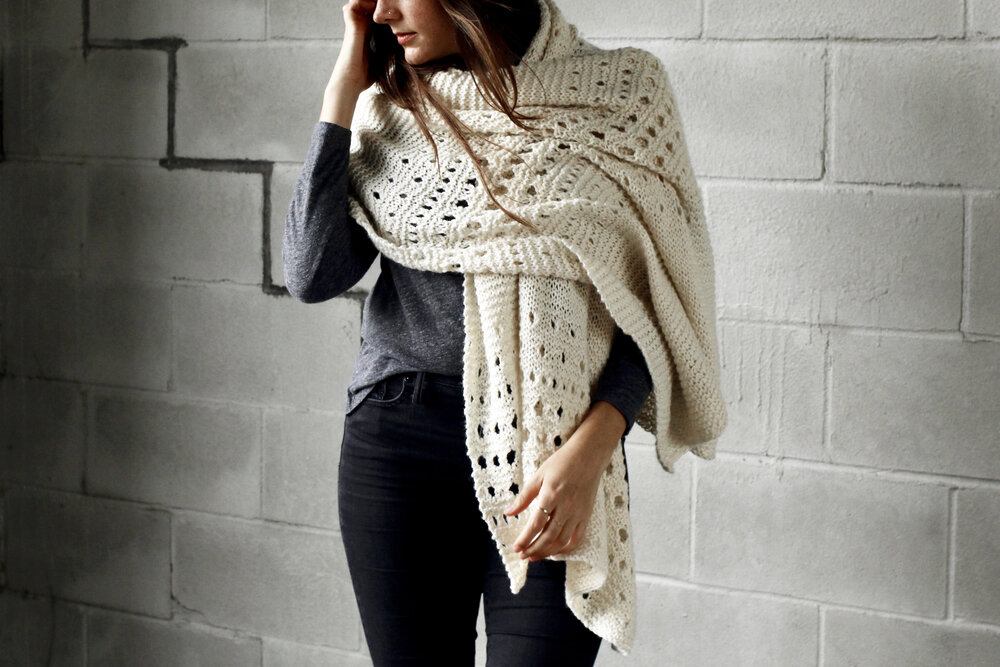 Speaking of wrap-able, the Flurries in the Wind Wrap is another lightweight fave that is super snuggly and versatile. This extra wide, loose knit wrap doubles as a scarf and a shawl and can easily dress up a jeans and tee and cardi look or compliment a more elegant evening ensemble. A true day to night piece!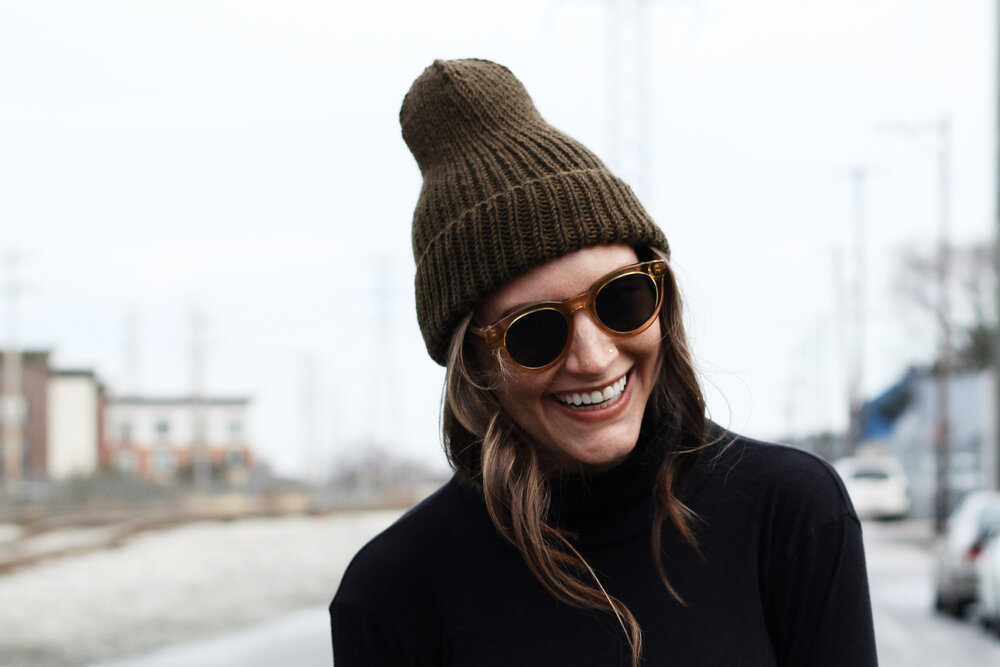 The end all be all fall accessory in my book is the Mariner's Cap. So simple and yet quite possibly my favorite pattern of all time. It's one of the most satisfying things to knit, is super portable, makes the best gift, is unisex, can be worn single or double cuffed for a high or low cap …. it's basically perfect. Trust me.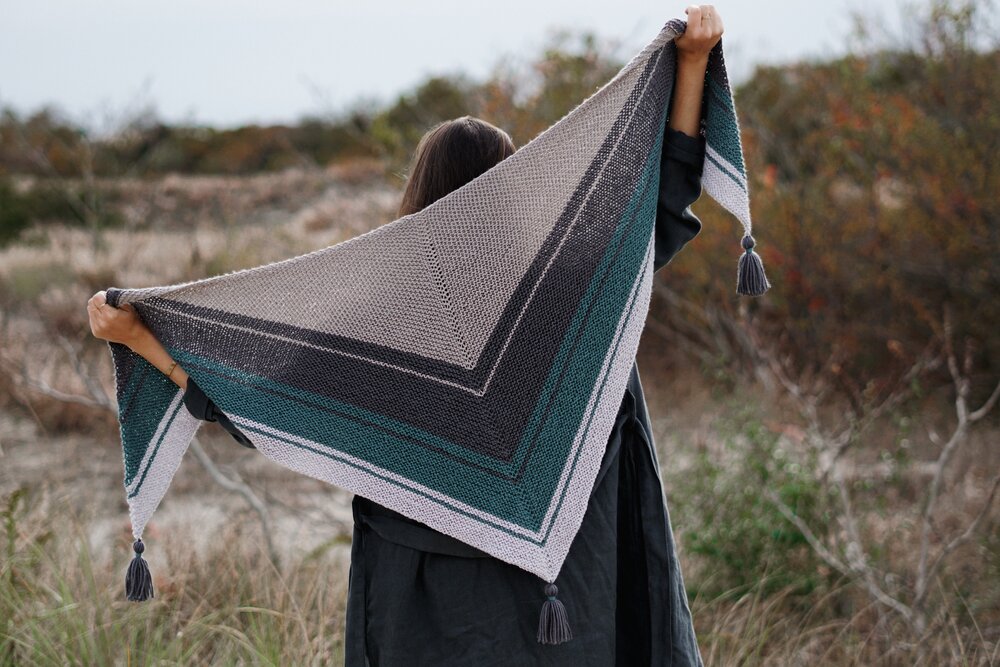 You know I love a triangle wrap, so I just had to include two in this suite. The Shadowplay Wrap is one of those pieces you look forward to wearing as soon as the temperature dips. The squishy garter stitch fabric is beyond comforting, and I love how you can wear this style as a shawl or as a scarf with the point in front!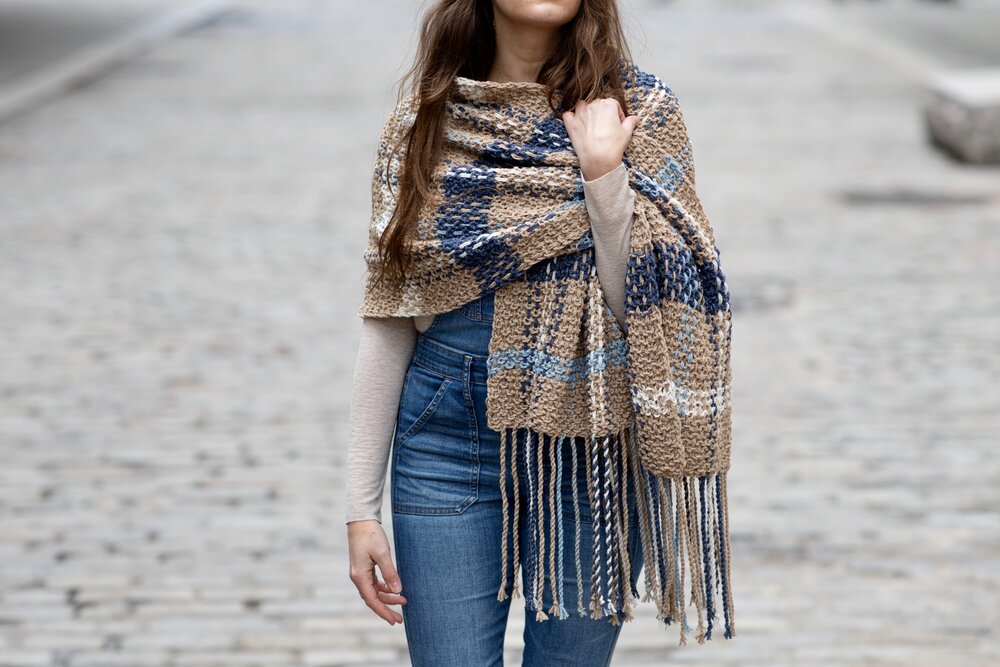 Just like cables, plaid is another classic look that seems to never go out of style. The process of making the Waterbury Plaid Blanket Scarf and watching the basic stripes turn into gorgeous tartan fabric is one of the most satisfying things you'll ever experience. I love how this piece looks all at once understated and super high fashion.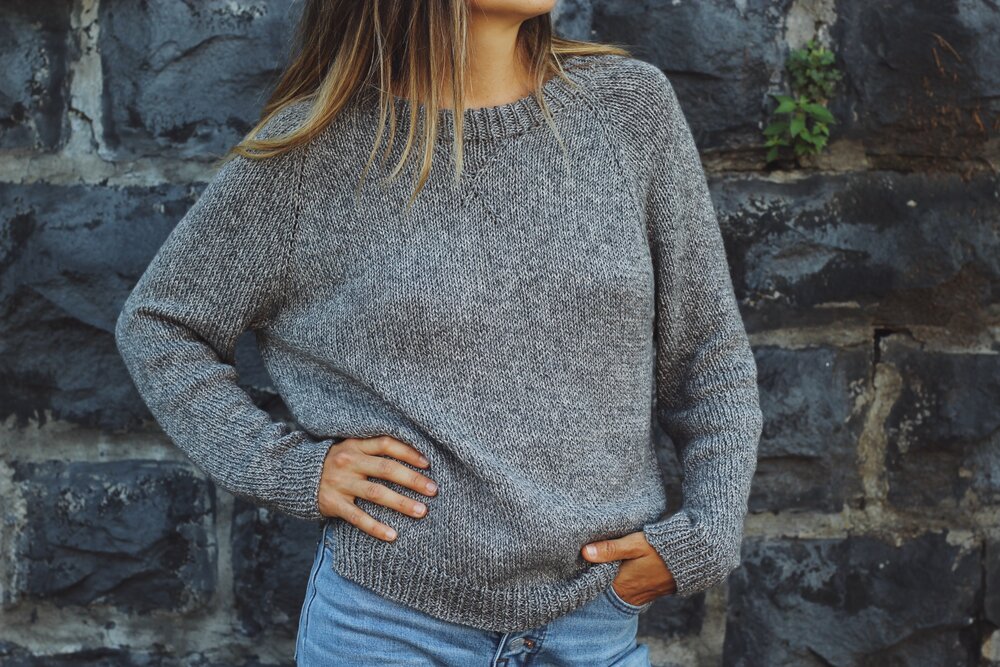 The Autumn League Pullover. Hands down my most popular pattern ever! This classic sweatshirt inspired raglan is the most iconic fall look. All at once comfy and elevated, it is so impressive and addicting to make. The subtle details and relaxed fit keep it stylish and effortless.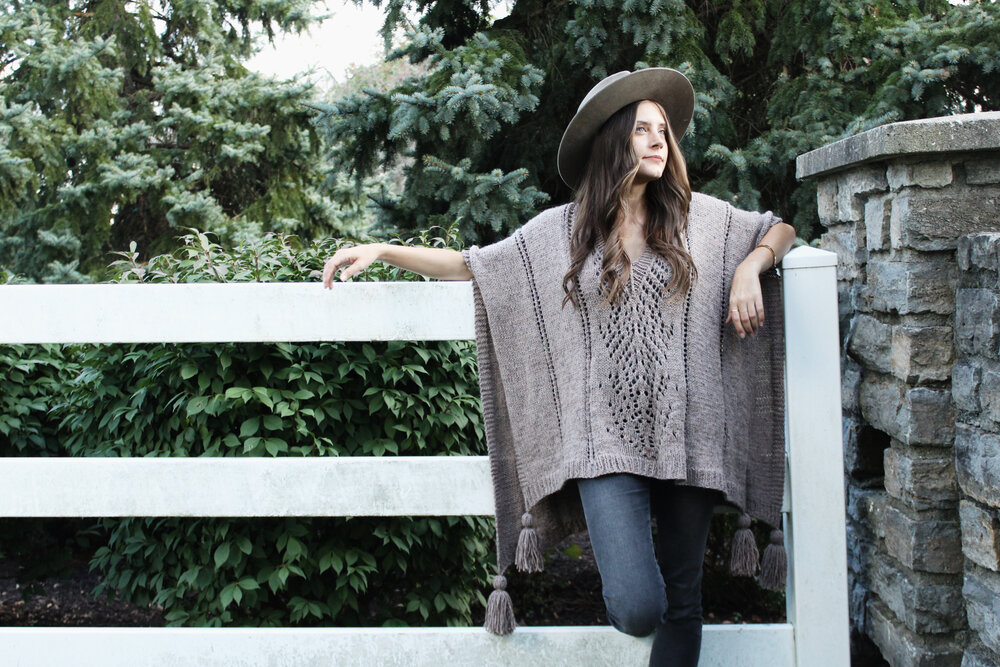 The Caravan Poncho is the ultimate layering piece. I love this over a tank or tee or warmer weather, or over a long sleeve or turtleneck sweater for chillier temps. The elegant eyelet detailing elevates this piece and makes it suitable for both casual and fancier affairs.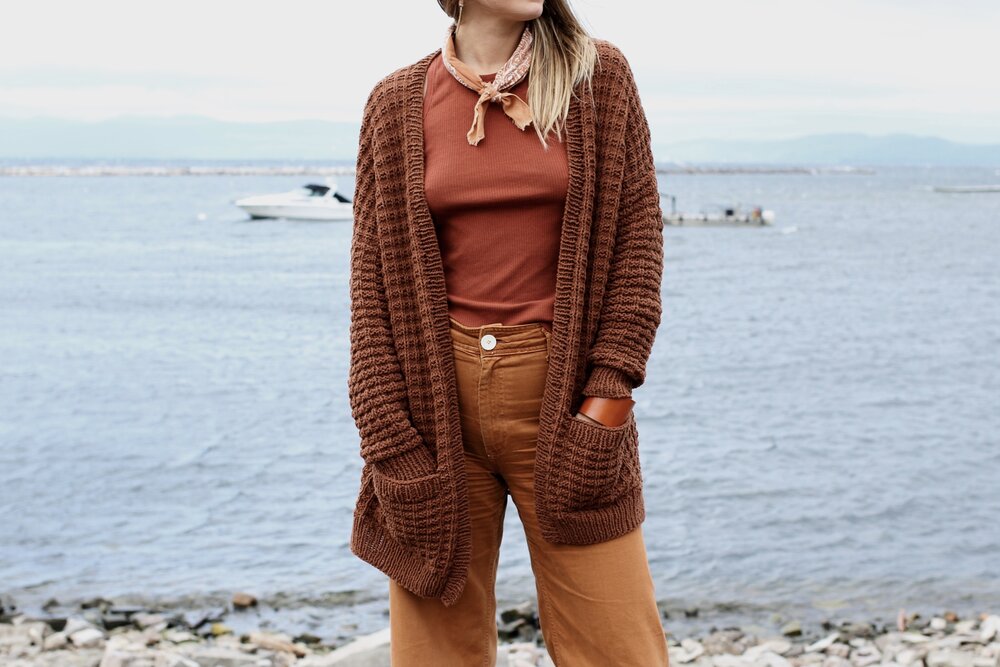 What is it about waffle stitch and fall weather? This fabric has such a classic cozy connotation and it's not hard to see why. The Campsite Waffle Cardigan is a fan fave no doubt. The long silhouette and pockets just beg you to wrap up in it!
Is there anything more classic and comforting than a hoodie? I love how the knit Clubhouse Raglan Hoodie looks all at once relaxed and chic. You'll wow people with this one for sure. Every time I wear it I get asked where I bought it (not who made it) – I think that tells you how special it is!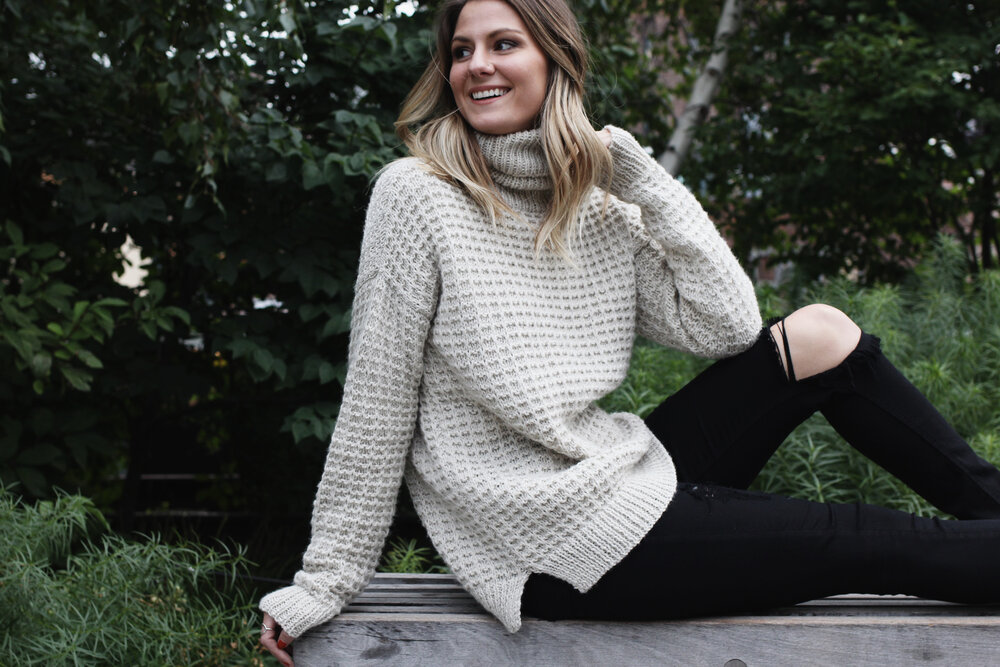 Waffle for the win! The Evening in the Village Turtleneck uses a fun stitch repeat to create this multi-dimensional thermal fabric that is both cozy and chic, just like the sweater itself.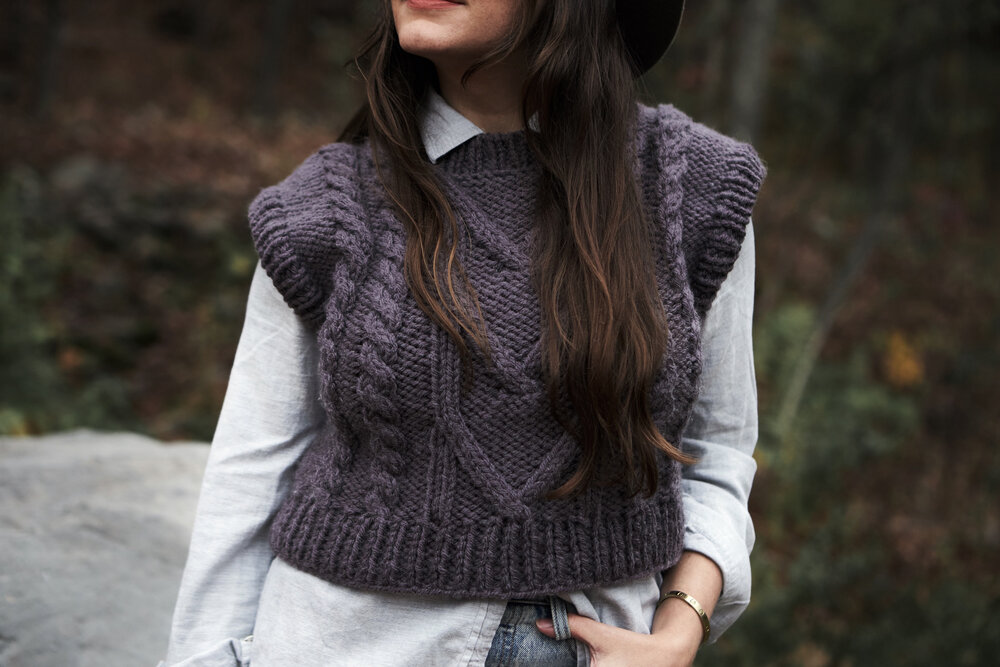 I love the versatility of the Keaton Vest. I even styled it two different ways for the original photo shoot! It looks great on its own or overtop a button down for aa more classic look. Such a great layering piece!
---
CROCHET PATTERNS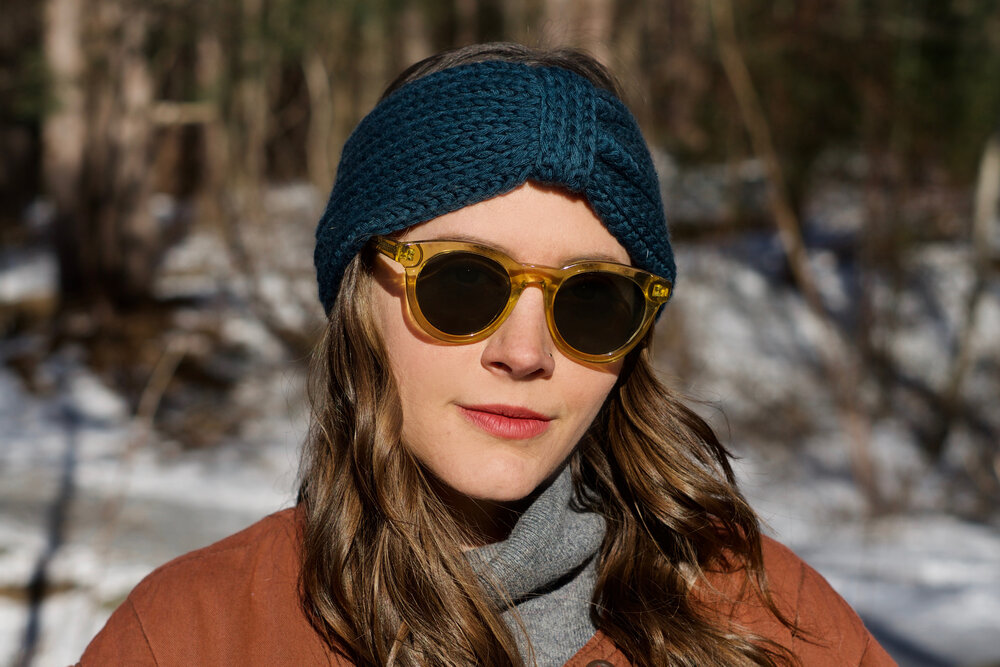 Headbands are one of the most satisfying things to make given their tiny nature, and the Betty Headband is top of the list. The ribbed fabric looks mystifyingly knit and so professional, yet the fact that it's crochet makes it super fast and giftable. You'll want to make these in every color of the rainbow and pass them out to all of your friends!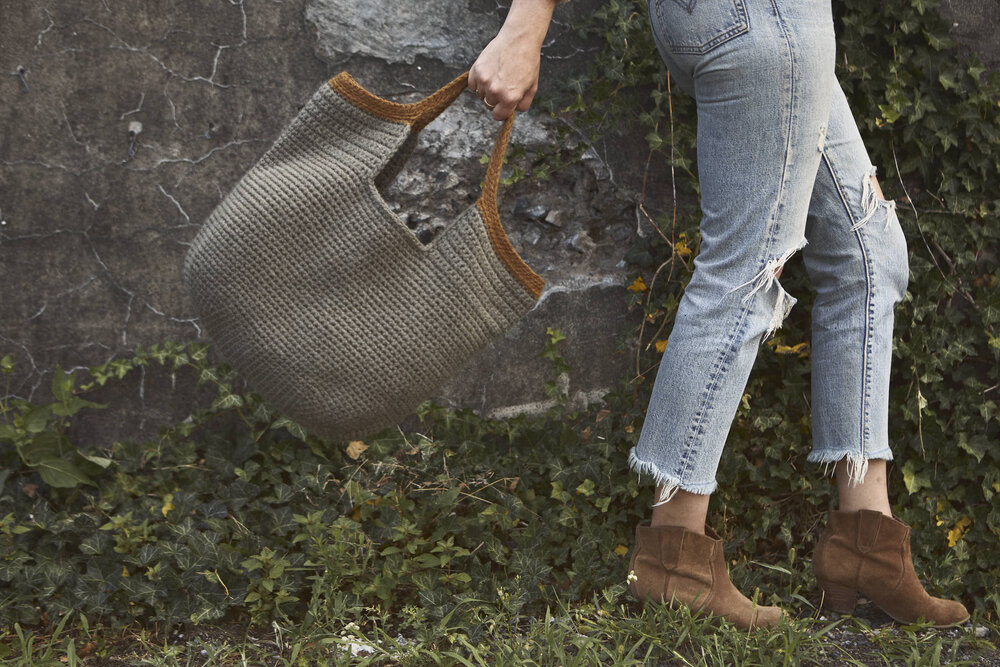 I've always been a sucker for carpet totes and thick knit bags in the fall. There's something so equally cozy and functional about them and toting around the dense yarn fabric is so satisfying. The Huntington Carryall is one of the stand-out patterns from the first set of Hue + Me designs I released, and I can tell it will be a staple for years to come.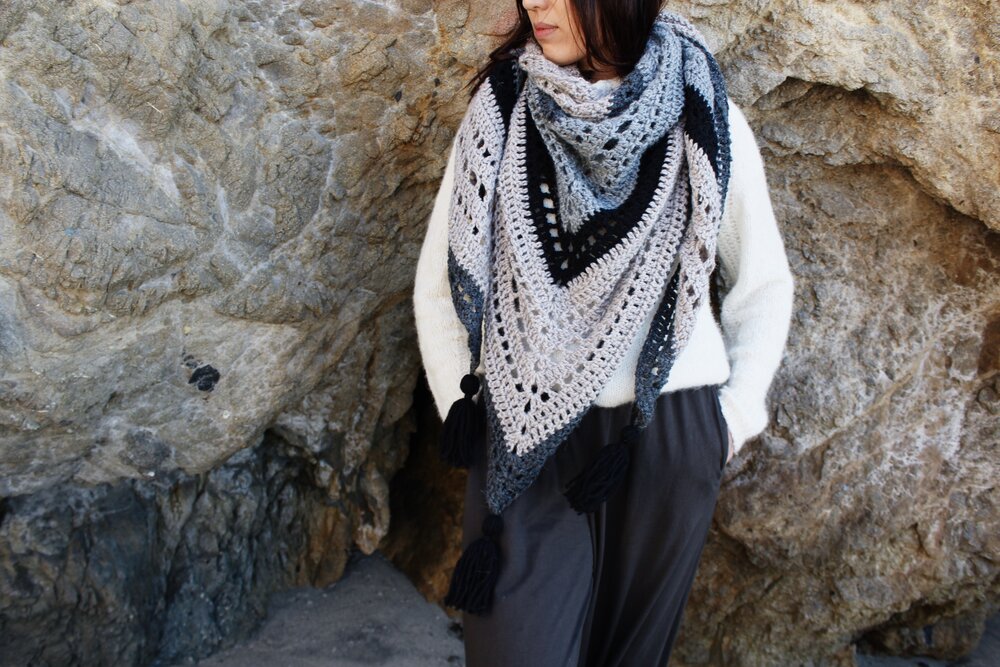 Nothing says effortless and timeless like a versatile wrap. The Mystic Morning Wrap is airy and large – aka the perfect layering piece. Wear it with the point in front or draped over the shoulders for two different looks!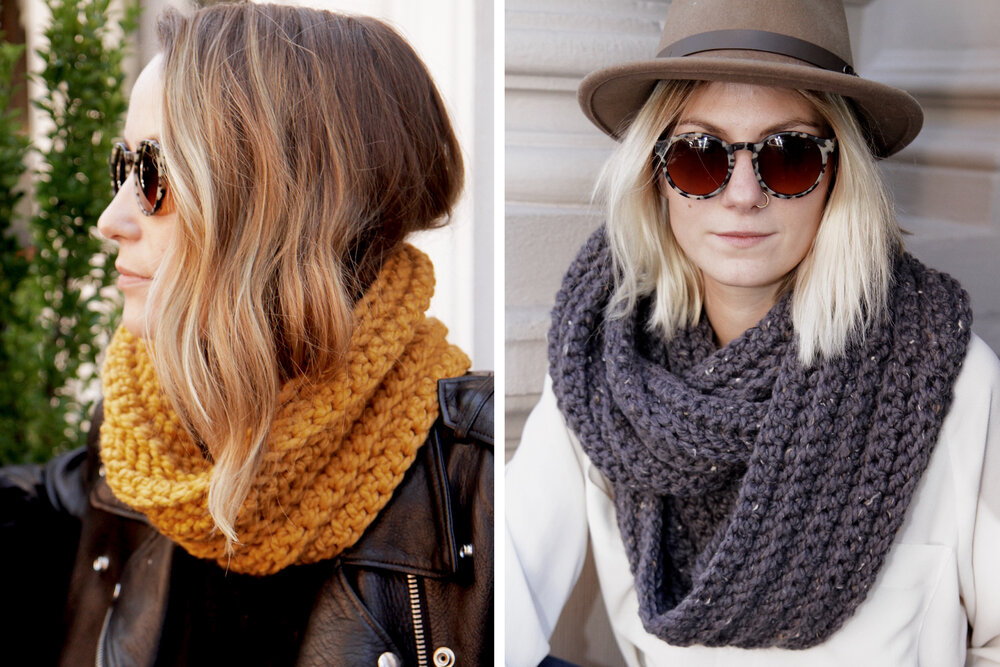 The Nomad Loop pattern is actually a two for one deal – the PDF includes instruction for a simple single loop cowl as well as a double loop infinity scarf, making this is the perfect companion for any fall adventure. This is one of those pieces you'll want in several colors and will have all of your friends begging for one as well.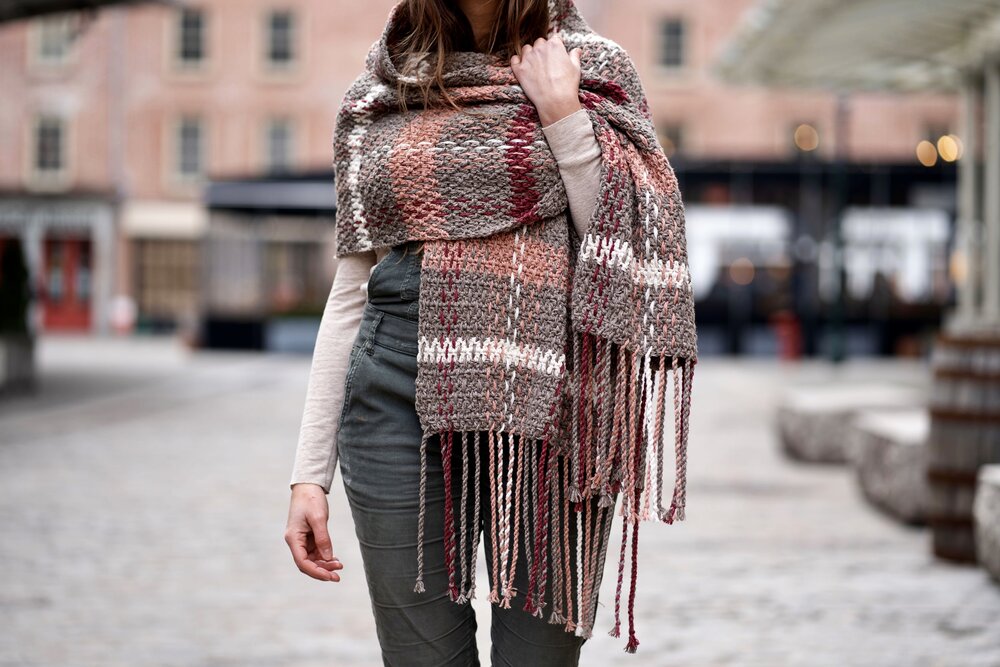 Plaid may be one of the most classic fall looks, and it's showcased beautifully in the Rosebridge Plaid Blanket Scarf. This has consistently been one of my best sellers since its release, and it's not hard to see why! The four color combo is so customizable and results are always stunning, plus it's an iconic look that you'll turn to year after year.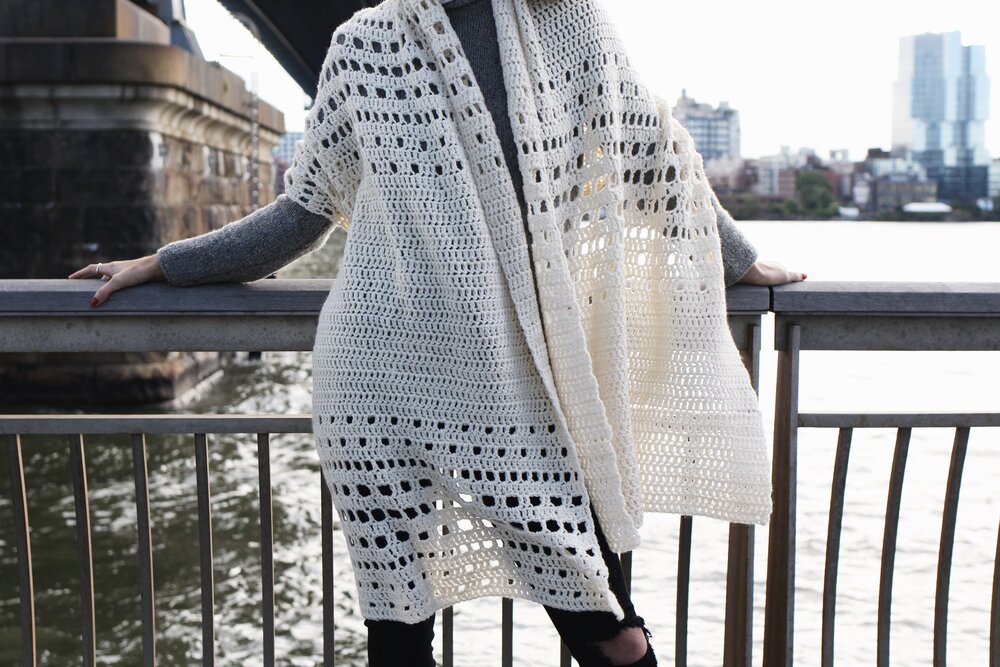 The Snowfall on the Bowery Wrap was the shining star of my 2018 Cityscape Collection and it's been a consistent winner ever since. This light and airy wrap triples as a wrap, shawl, and scarf and is so quick to work up you'll want to start a second one as soon as you finish!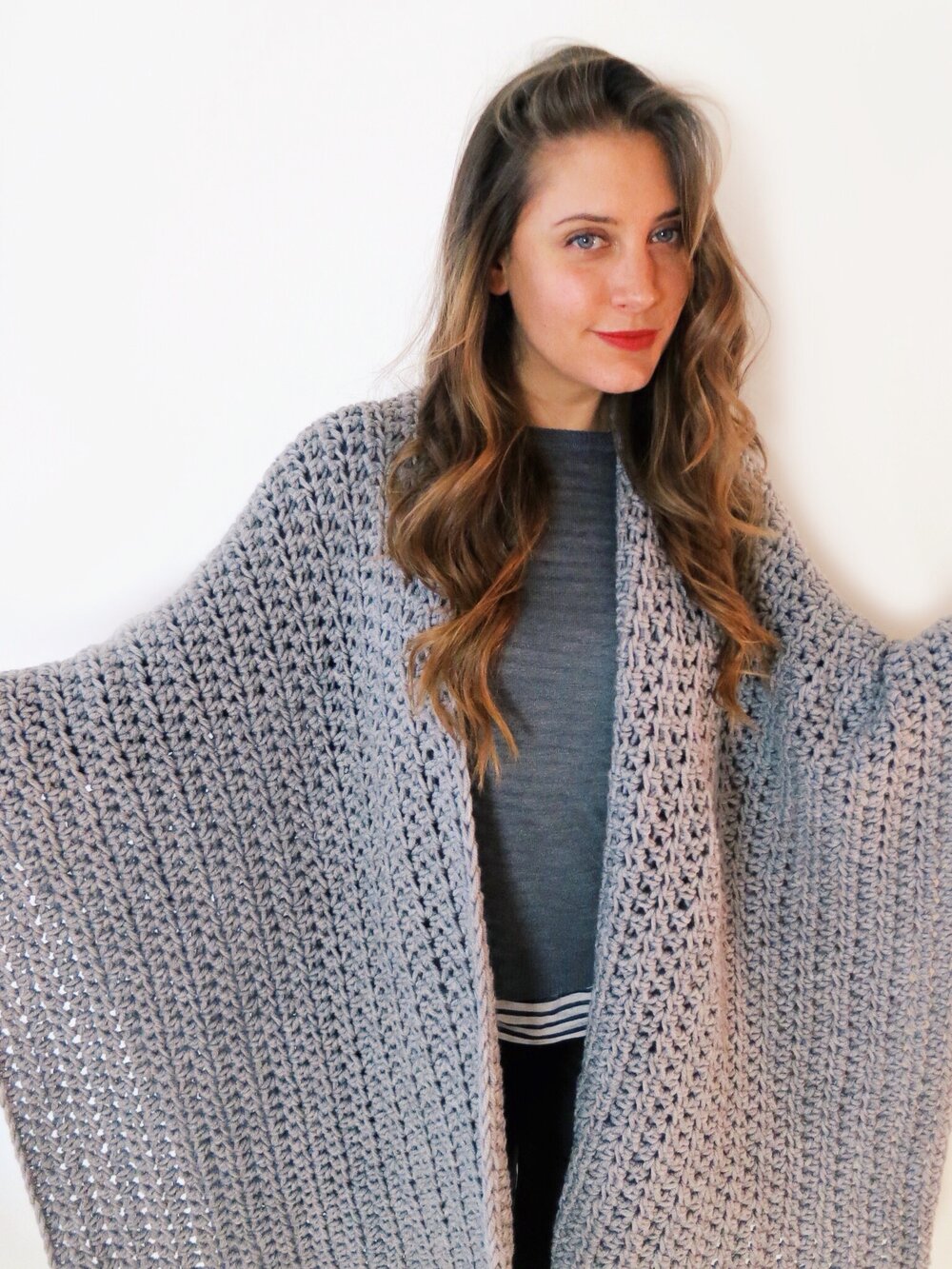 One of my oldest and most loved designs is the Blanket Poncho. This beginner level pattern produces the coziest layer whether you're on the couch or on the streets – although, once you put it on it, you might be too cozy to leave the couch 😉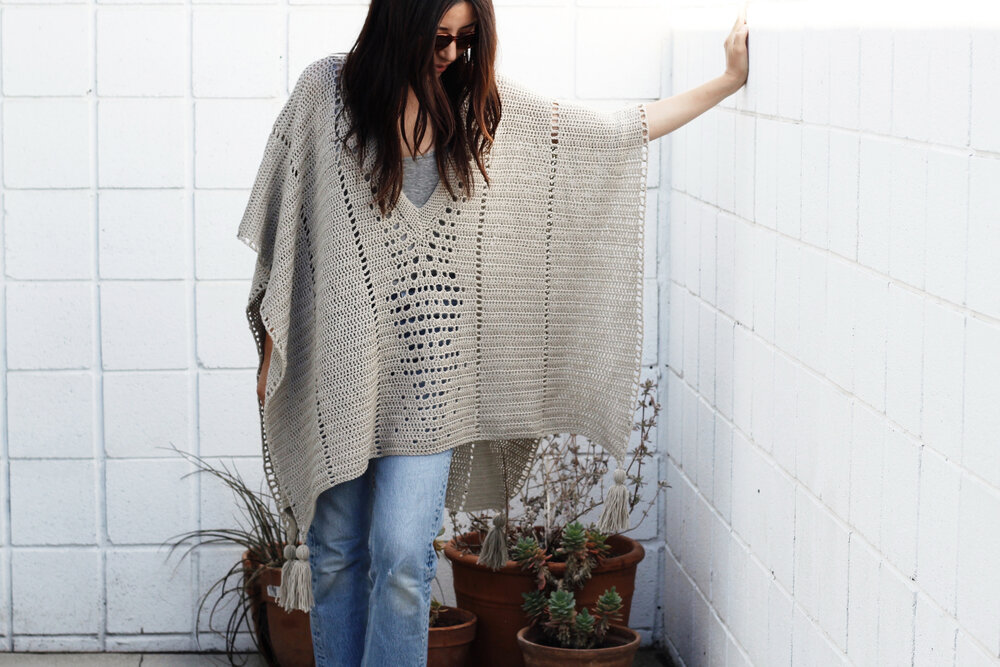 The Cross Country Poncho is one of those boho pieces that adds the perfect touch of whimsy to your wardrobe. The eyelet detail and tassels give it just enough personality to make it an everyday wearable that continues to impress.
One of the patterns that put me on the map! The Huntress Vest was inspired by a certain young adult dystopian fiction character, but this more wearable version of her iconic costume has proved itself to be a staple for almost a decade!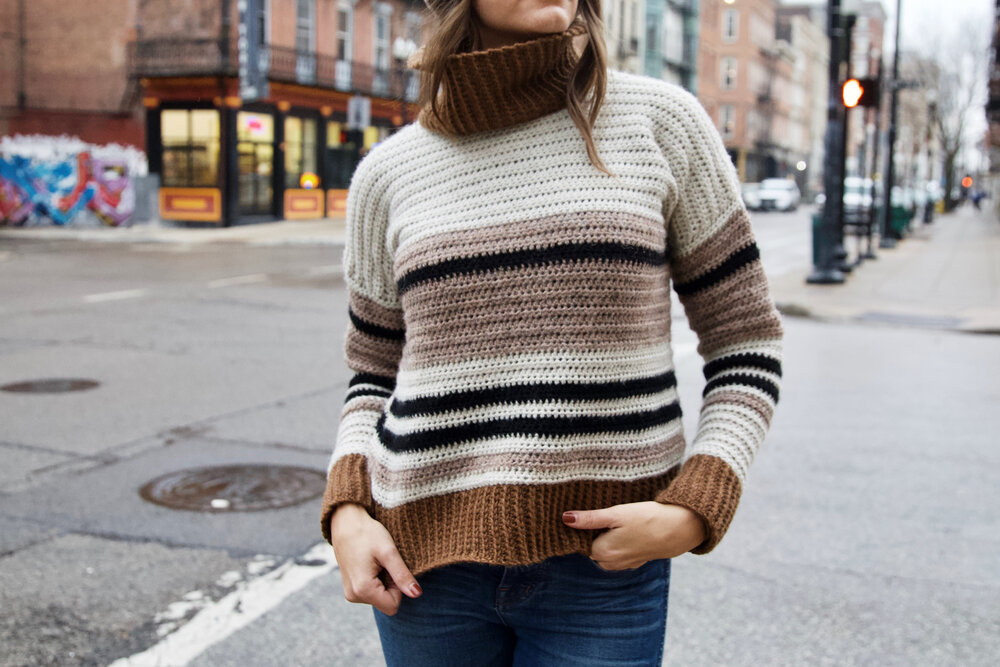 The Mount Tremper Sweater is the most classic ski-chic turtleneck I've ever seen in crochet. I love the playful stripes paired with the extra long ribbing and modified drop sleeves! A must for every wardrobe.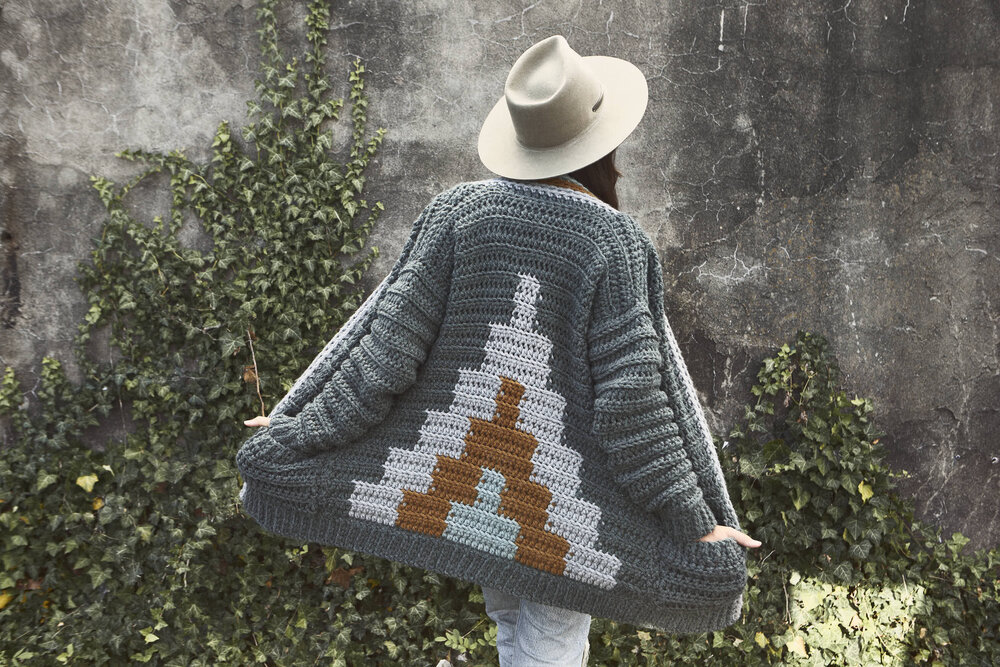 The Mountaintop Cardigan is the piece you have in the back of your closet that you dream about all summer long. It's the first think you pull out as soon as that cool breeze hits. Oversized, chunky, and delicious, this pocketed cardigan doubles as a jacket in warmer temps.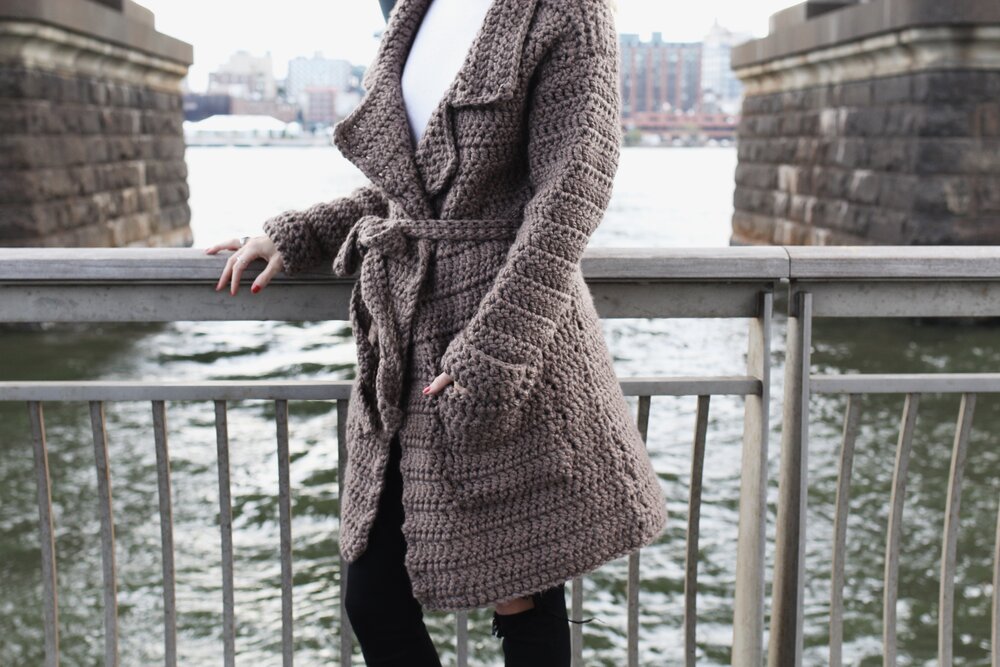 Speaking of jackets, have you ever crocheted a coat? The Tribeca Trench Coat is one of the most quintessential silhouettes for fall and now you can make your own!
---