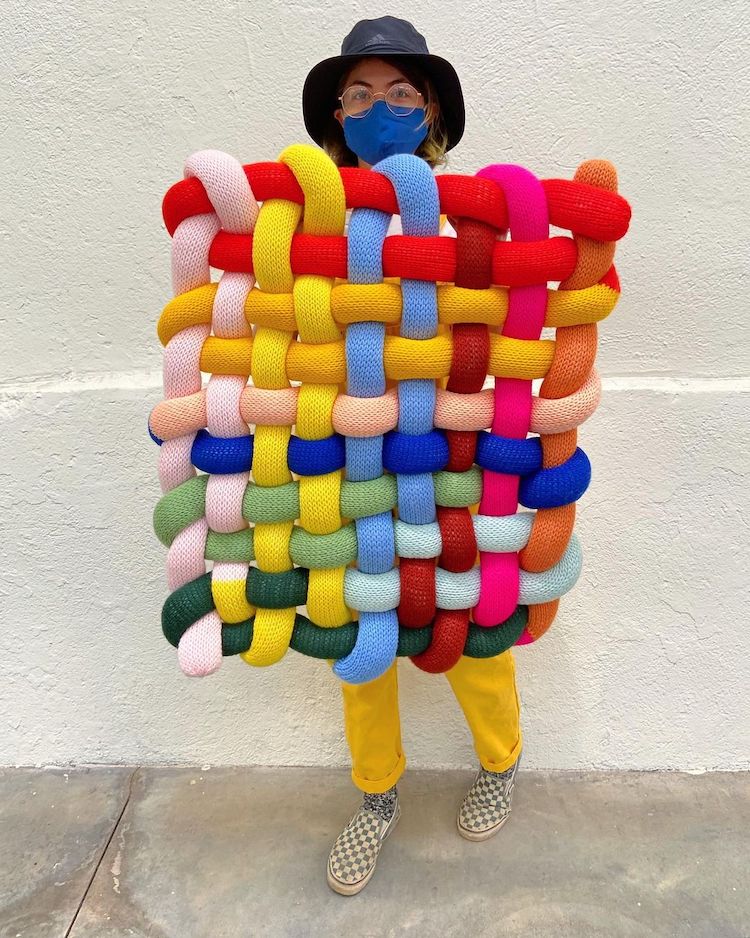 Kat Sánchez Standfield, aka Fiberess, creates oversized weavings whose elements are pieces of original fiber art. Using the knitting technique, she creates giant "threads" that are then woven together and often hang from walls in large-scale, awe-inspiring installations.
Pairing traditional fiber processes, Kat uses them as a vehicle for exploring "contemporary issues" in her work. "The intersection in which we relate to ourselves, each other, and our environments is at the center of what inspires her work," her artist statement reads. "She explores ideas of community, healing, and renewal through physical actions and methods like mending, street art, and interactive installations."
You can't help but want to touch and even wrap yourself in Kat's work. This is by design. "Influenced by both the history of fibers and its intrinsic connection to humanity Kat likes creating work that invites the public to interact with it. A desire to elicit a multi-sensory experience while engaging the audience's desire to investigate and play is at the heart of her practice."
Kat Sánchez Standfield, aka Fiberess, uses knitting and weaving to create playful, large-scale fiber art.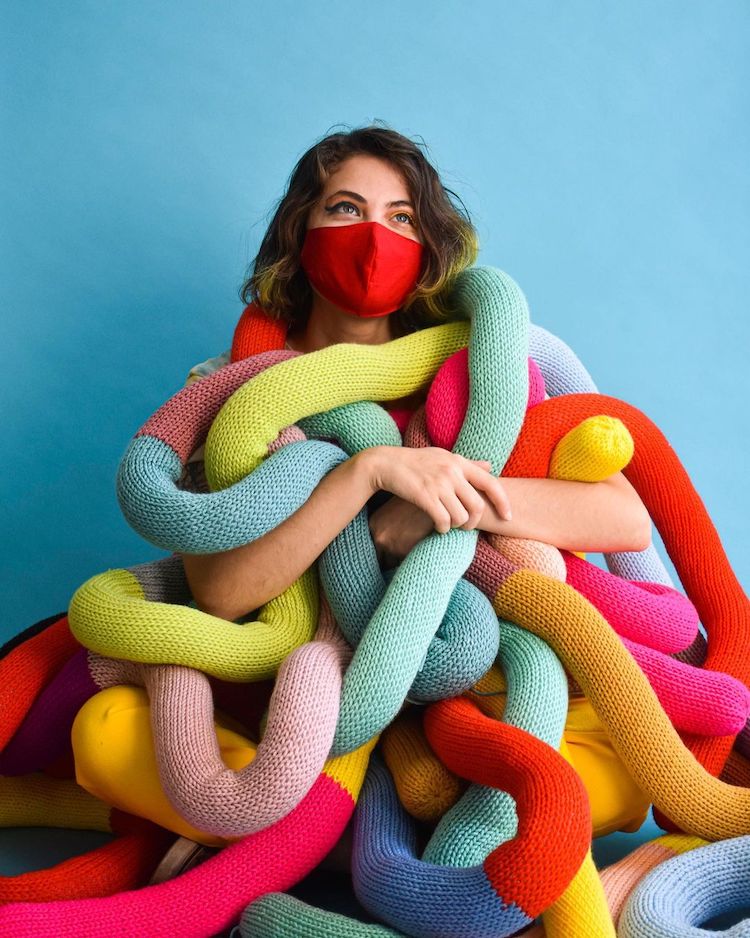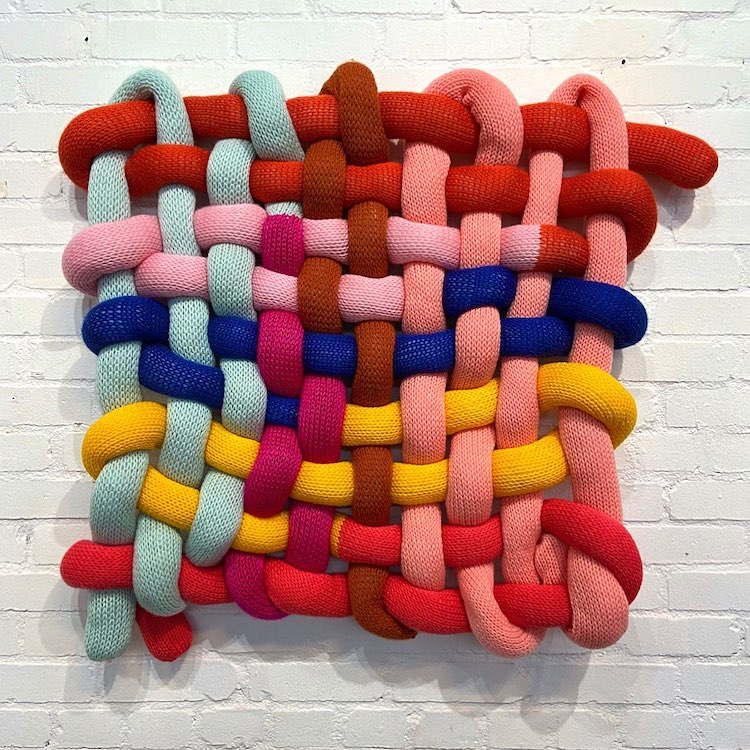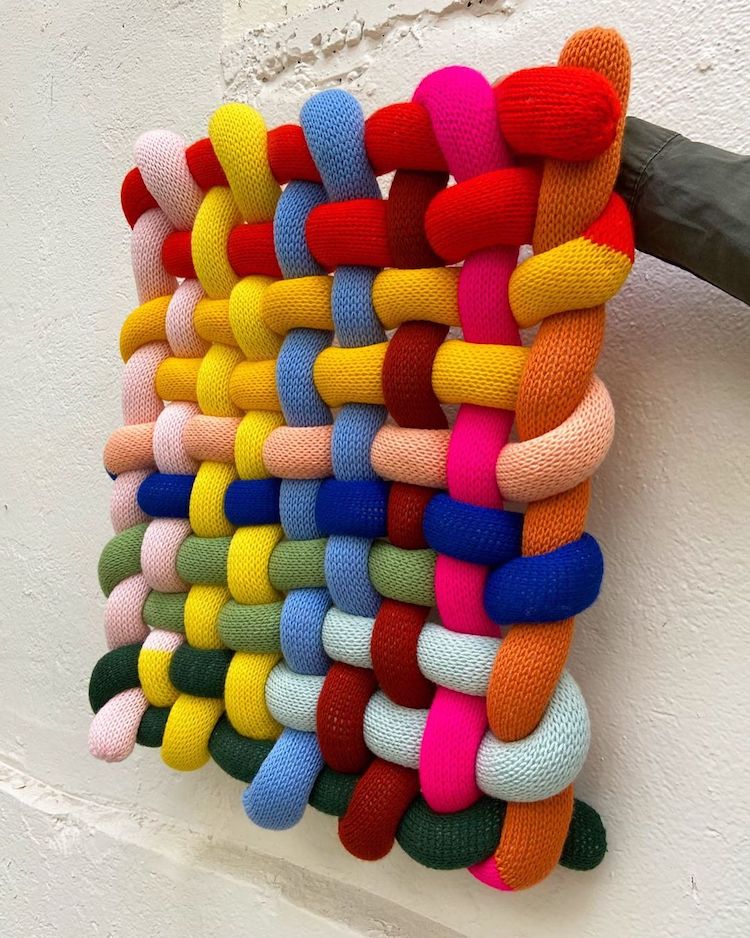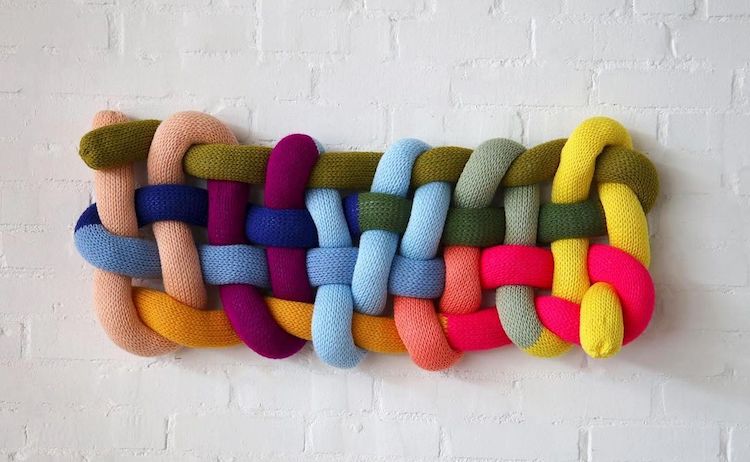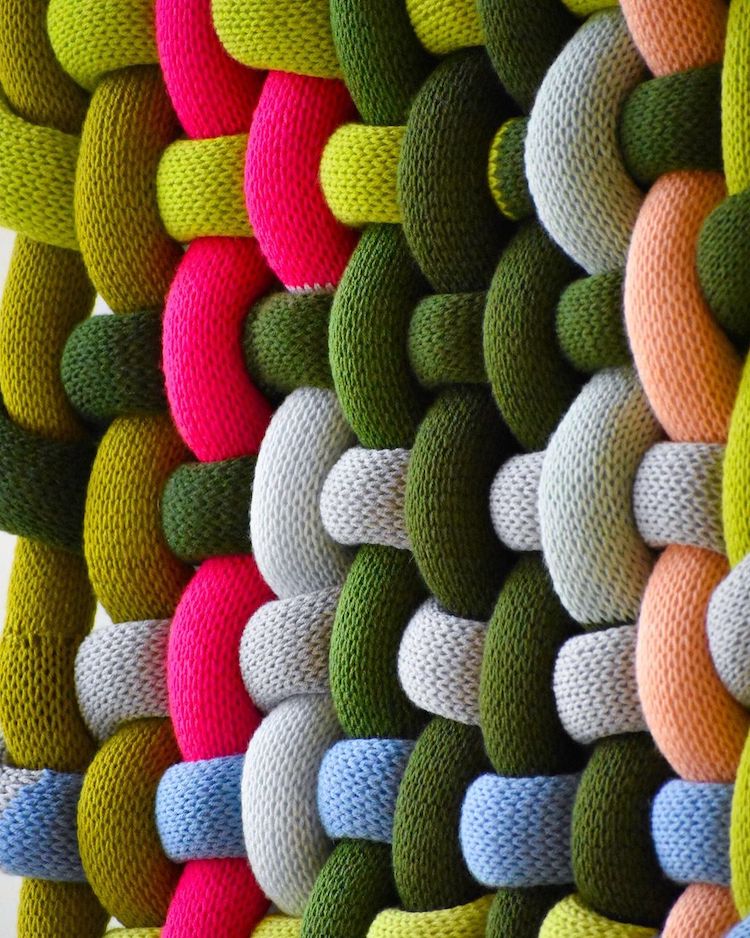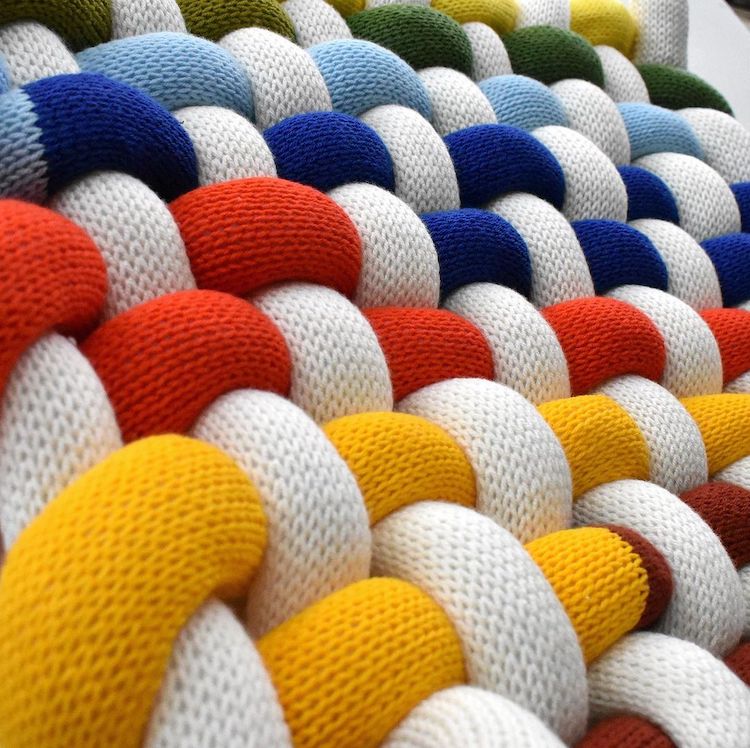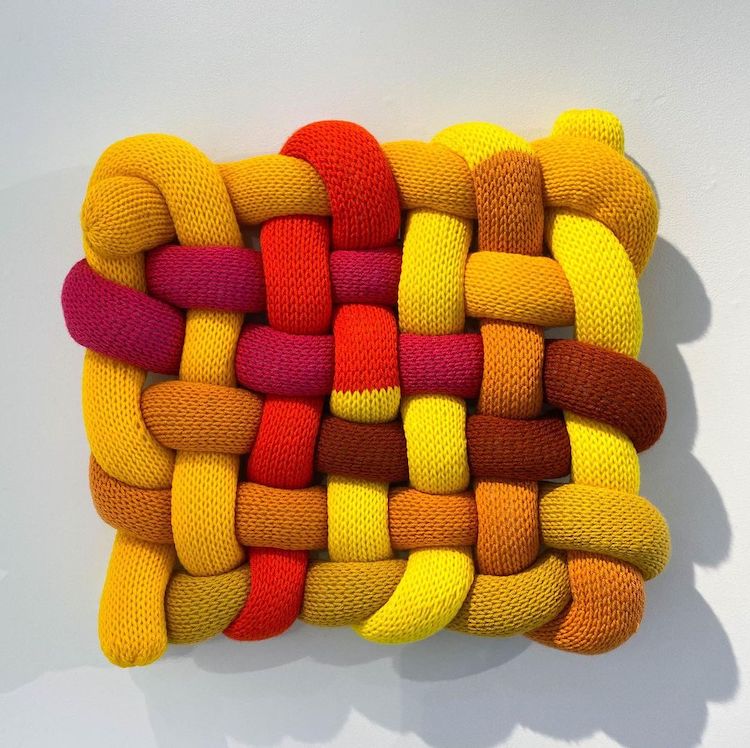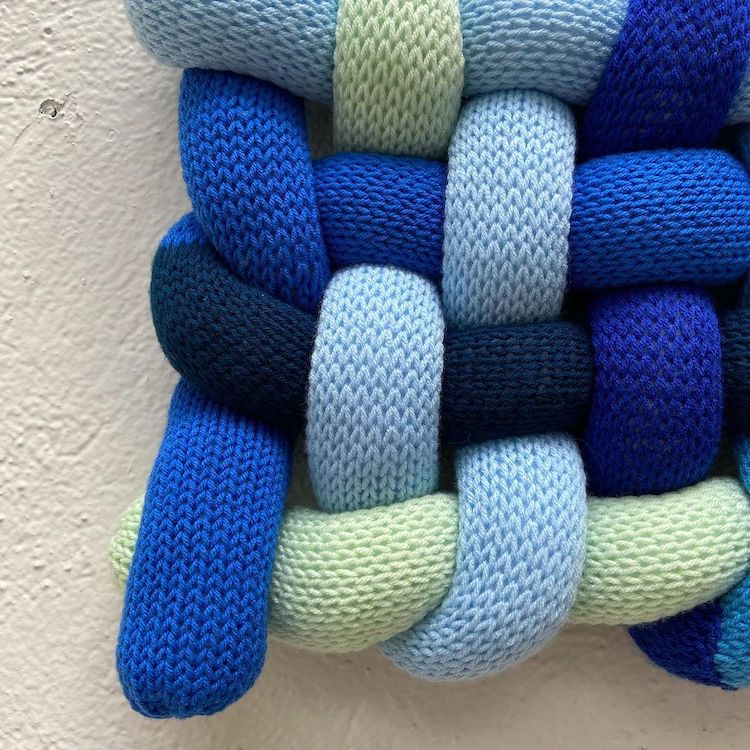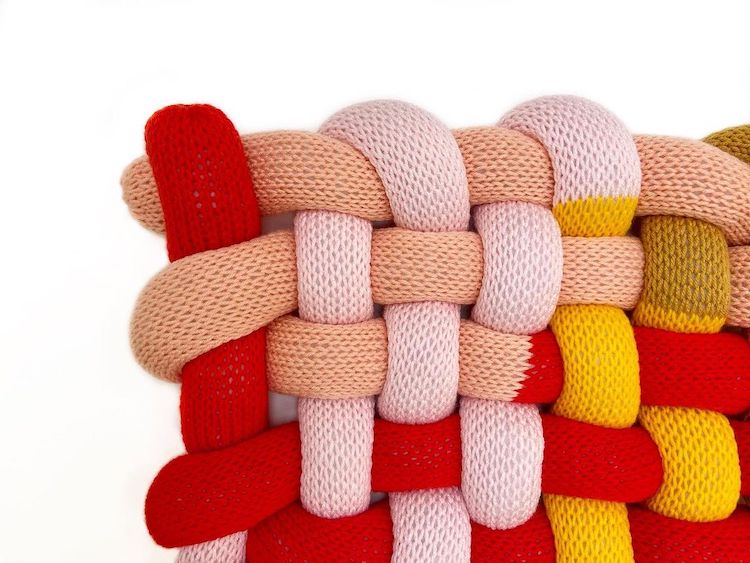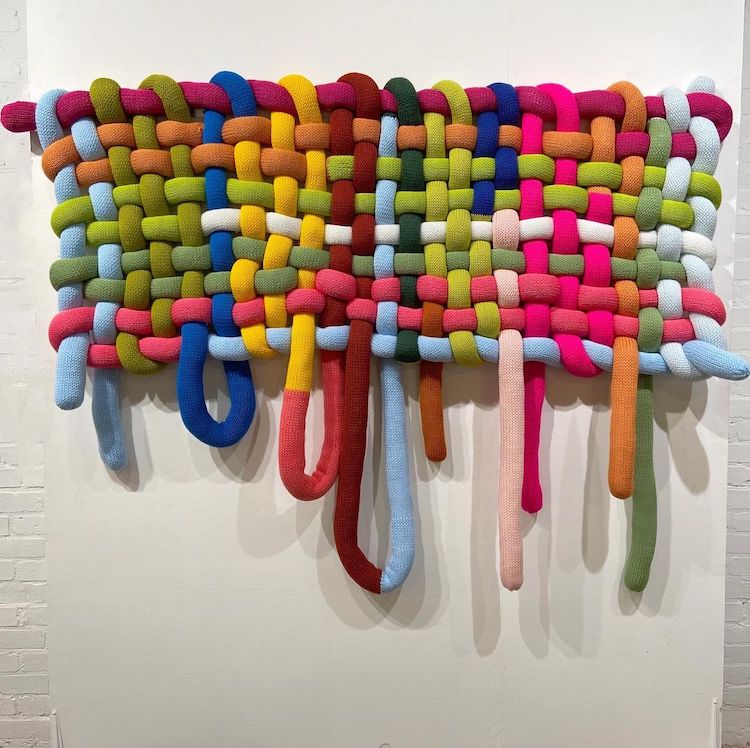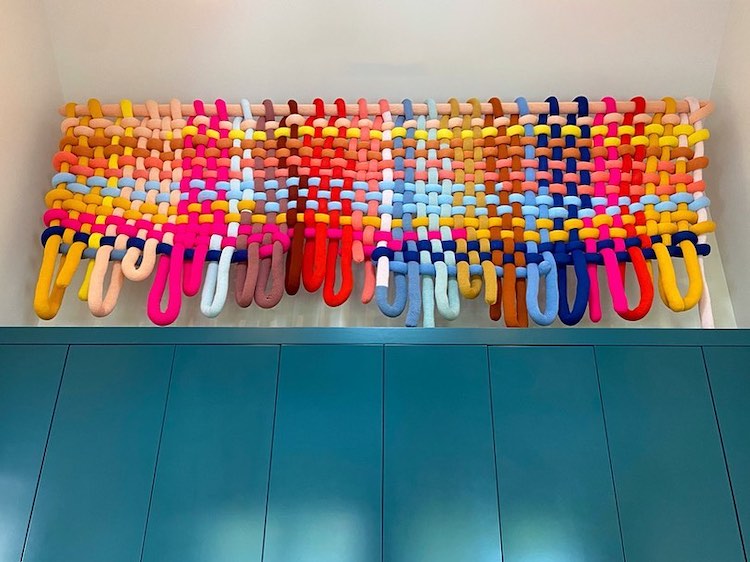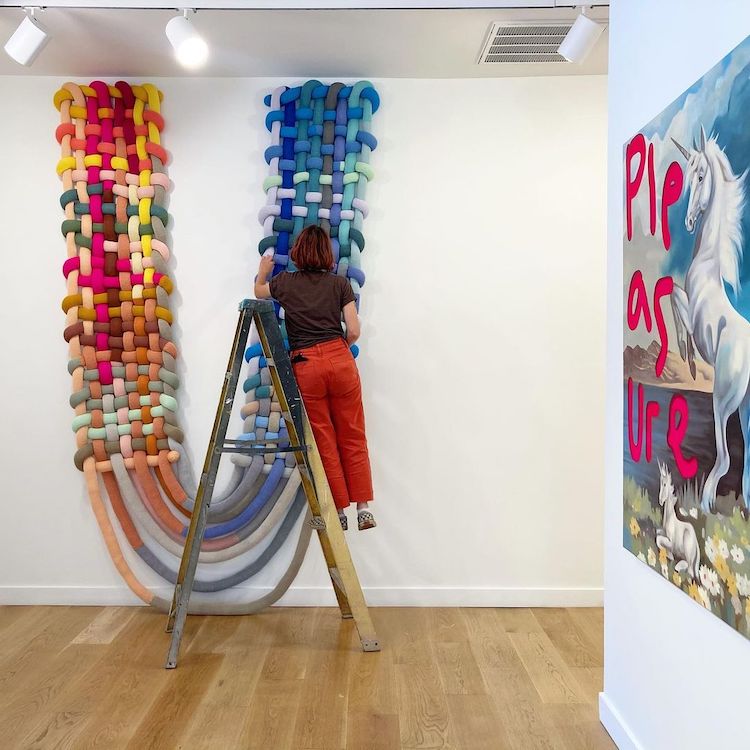 The post Oversized Weavings Create Playful, Large Scale Fiber Art Installations appeared first on Brown Paper Bag.