Pantone named it color of the year, we wrote about it as one of 2017's biggest trends, and today we have a green themed holiday! We're rounding up everything green today to show you how you can incorporate this color into your decor. Whether you do it with a bold wall color, by incorporating it into wall decor, or with your accessorizing, you can't go wrong! 
In the interior design world, "trend" can mean something that will stick around for years to come, sometimes even decades! So don't hesitate to commit to green, it's here to stay. 
Green Paint
A dark, jewel-toned green instantly sets a moody, glamorous feel for a room. As you go lighter into muted greens, you get rooms that are soft and inviting, just begging to be filled with natural light. 
From our Claybourne Project 
Photo from Serena & Lily
Design by Lewis Alderson
Design by Holly Marder
GREEN WALL ART
We never shy from trying green with our wall art because it's so easy to switch, take down, and rearrange. Giving the green trend a go with your wall art could be the easiest way to try it! Green art almost always brings a natural element to your spaces, giving it a fresh feel and making it versatile with the rest of the space.  Try hanging a piece you love as a focal piece or work it into a gallery wall! 
From our Windsong Project
From Foothill Drive 
Design by Ginny Branch
If you're feeling intimidated by creating a gallery wall, we made a video to help you get started!  
GREEN ACCESSORIES 
Can't commit to something as big as wall color or artwork? Try out some accessories! This is an easy way to add some green in your life.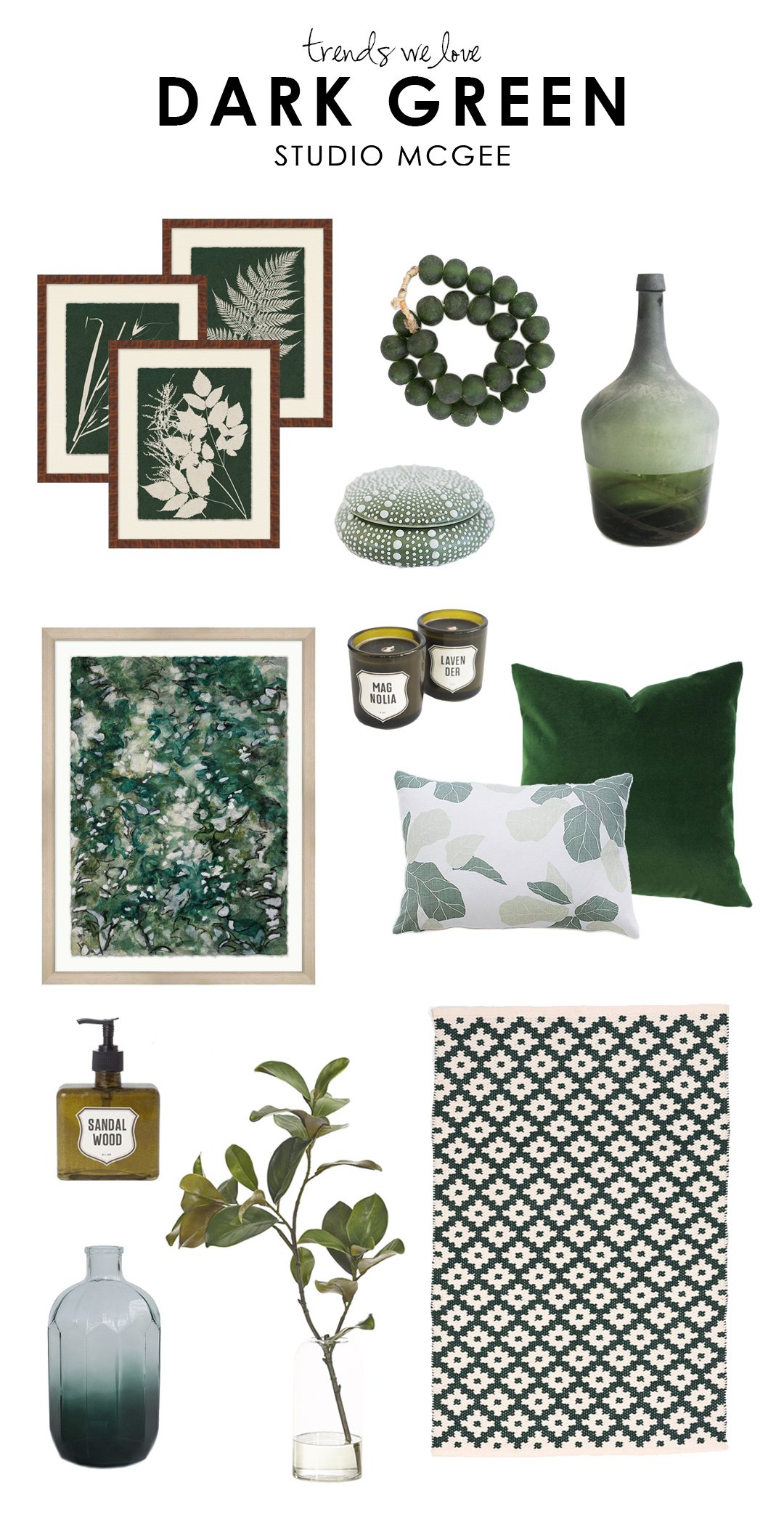 GREENERY 
Whether you go faux or real, grandeur or desk plant, you can't go wrong with greenery! It makes a space feel fresh and inviting while also enhancing your design. We almost never let a room be without greenery!  
From our Country Club Traditional Project
From our Haddonfield Project