With over 20 million pilgrims visiting Lord Vishnu atop the hills of Saptagiri, Tirumala, India is one of the holiest and wealthiest religious abodes on the planet. It makes plenty of sense that the town of these divine and enchanting hills has its fair share of luxurious hotels that cater to the needs of pilgrims and tourists from all across the globe. Taking the top spot in this regard is the lavish Dasavatara Hotel designed by SJK Architects that combines motifs from ancient Hindu mythology, spectacular architecture and stunning views to blend luxury with an inherent air of divinity!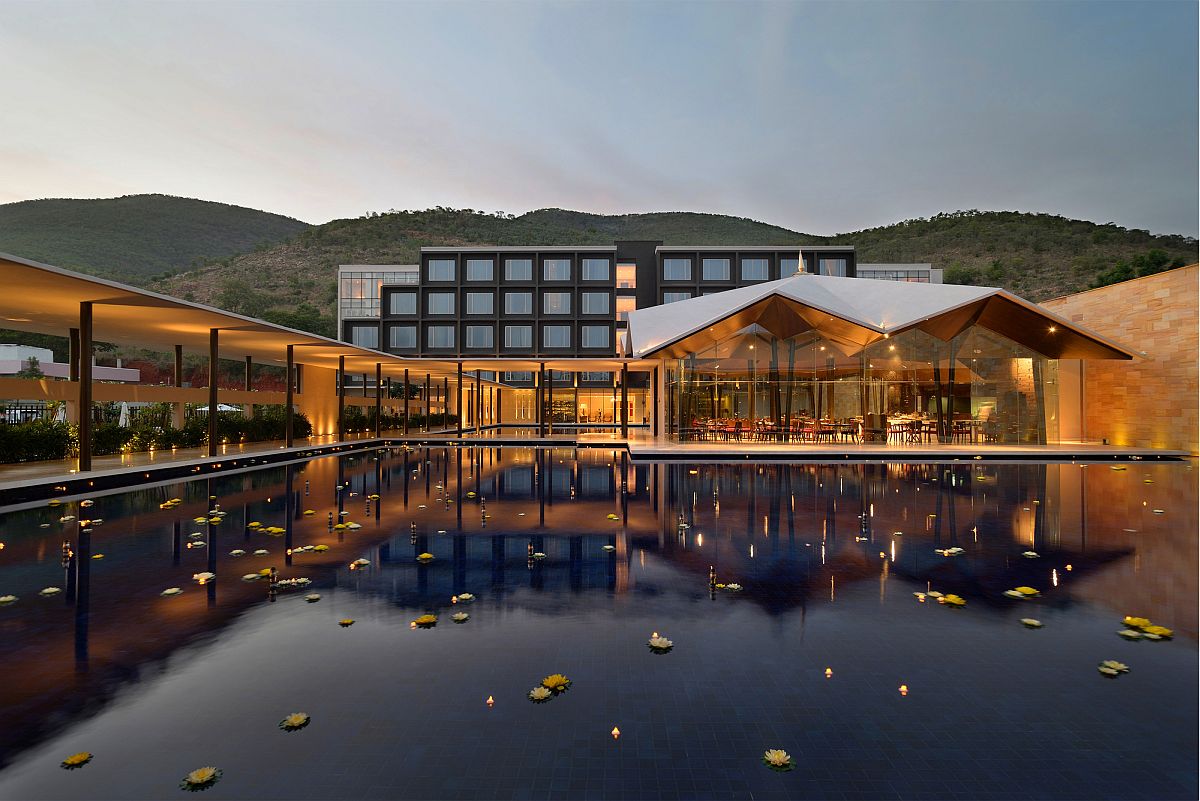 It is a central courtyard with a tranquil pond and a dazzling restaurant at its heart that steals the show at this magical escape. Dubbed the 'The Lotus Café', this beautiful restaurant paints a picture of serenity even as the gently floating lotus flowers on the still, reflecting pond next to it transport you back to simpler times. This water body is the fulcrum around which the rest of the astounding hotel sits as long corridors and comfortable suites combine classic Indian design with modern ergonomics and refinement.
A dark-gold tone along with shades of beige and blue shape an inviting and dashing setting where every one of the 121 suites along with the spa, gym and banquette hall allow you to escape the tourist rush and enjoy the best of Tirumala in peace. [Photography: Himanshuu Sheth , Rajesh Vora]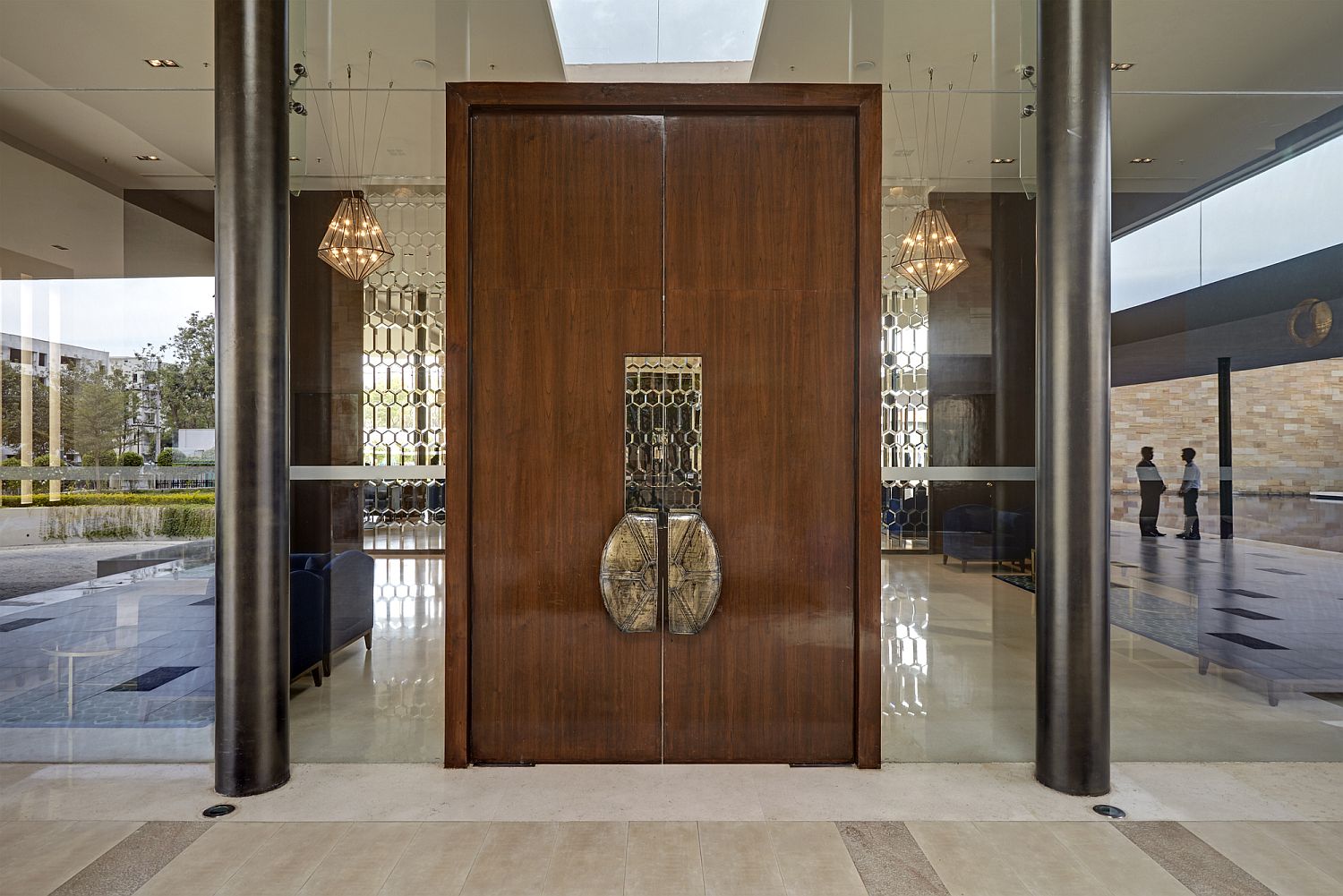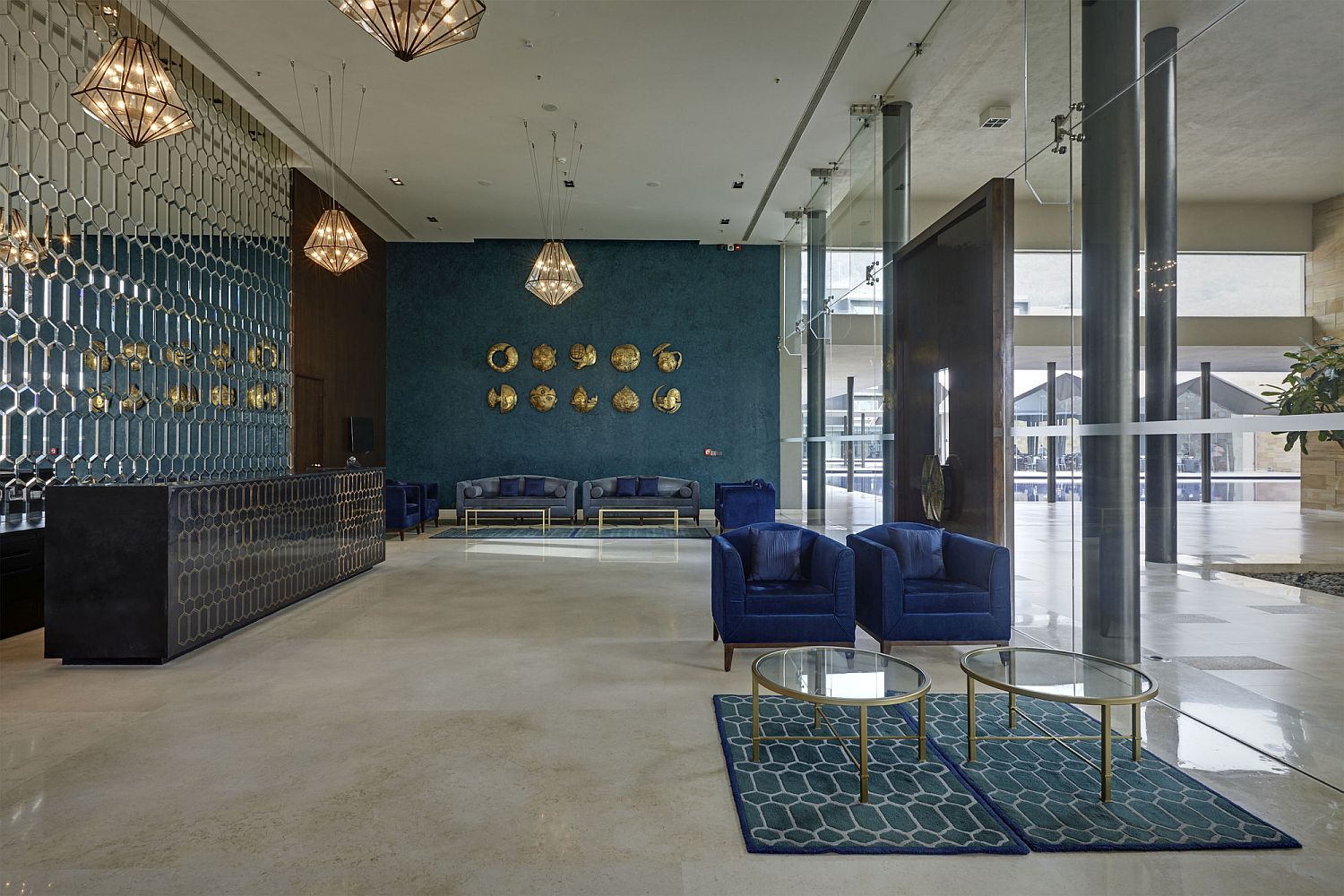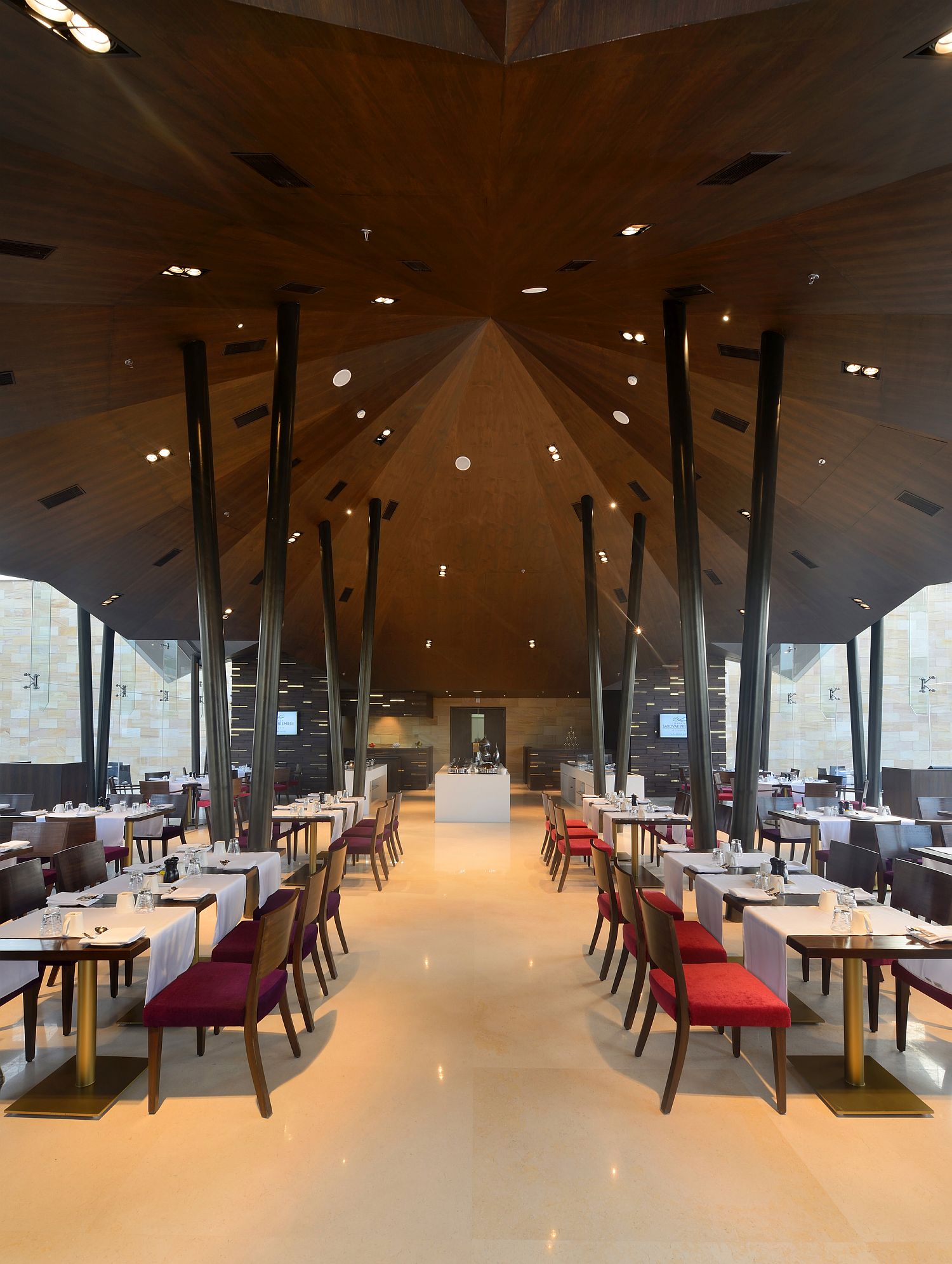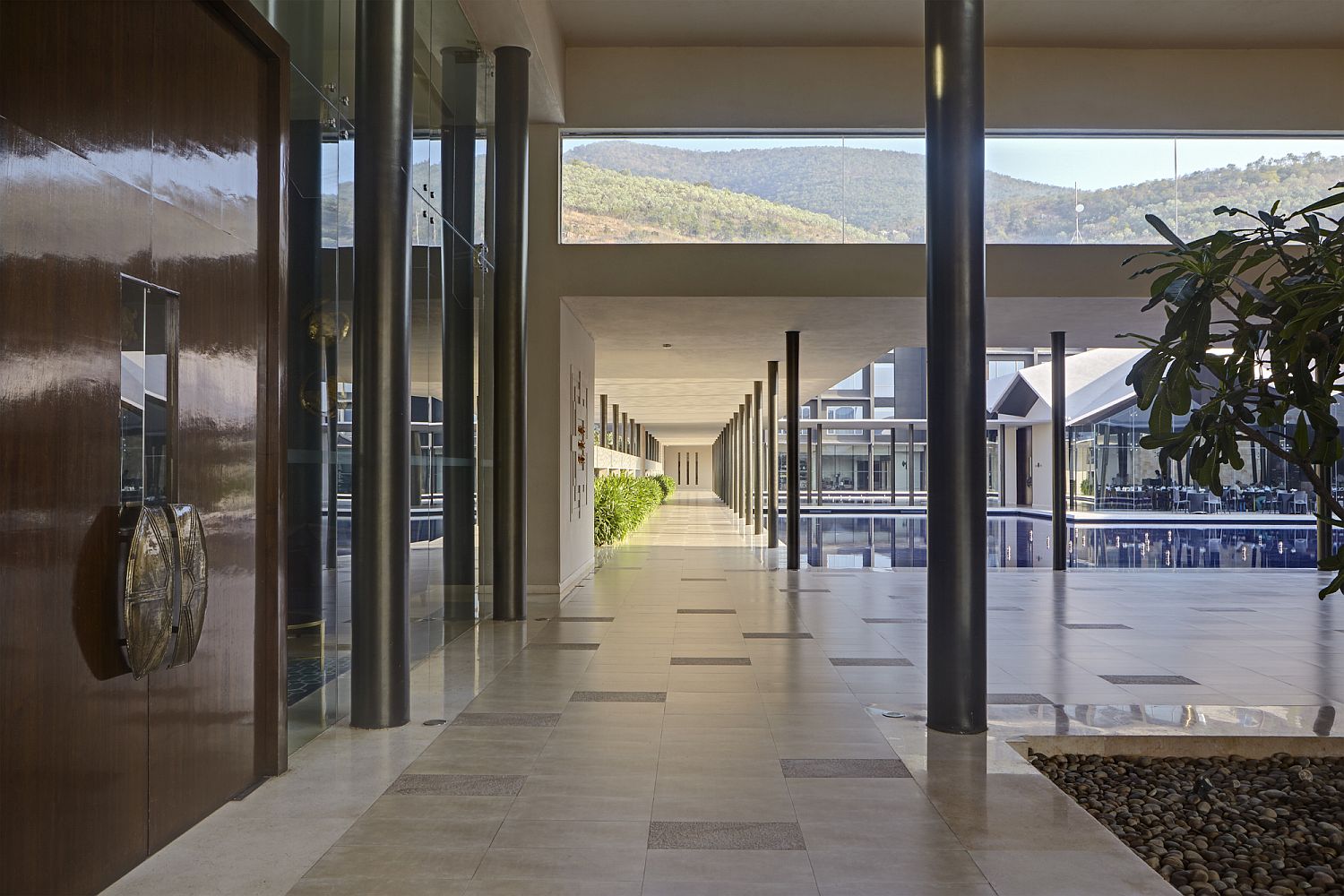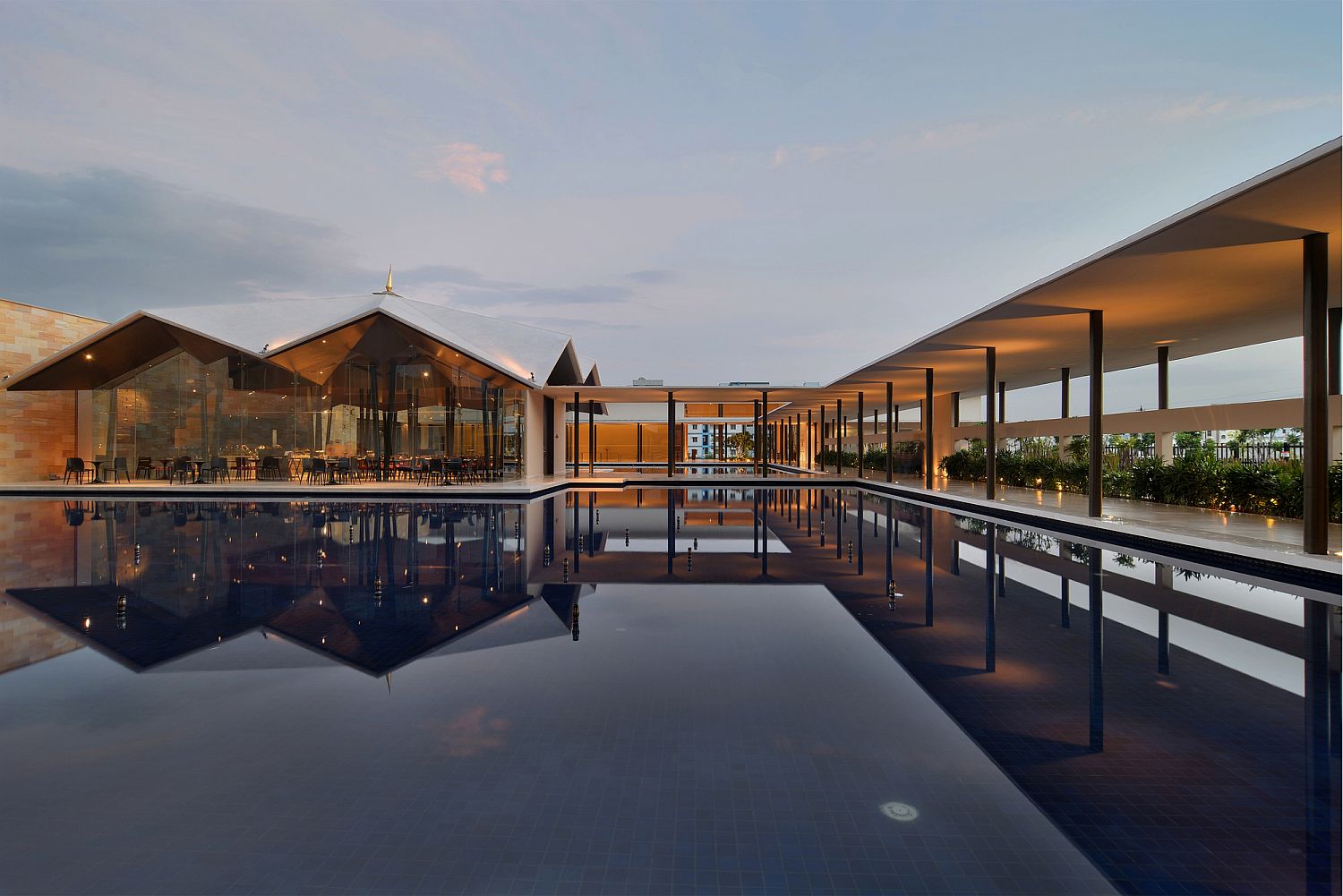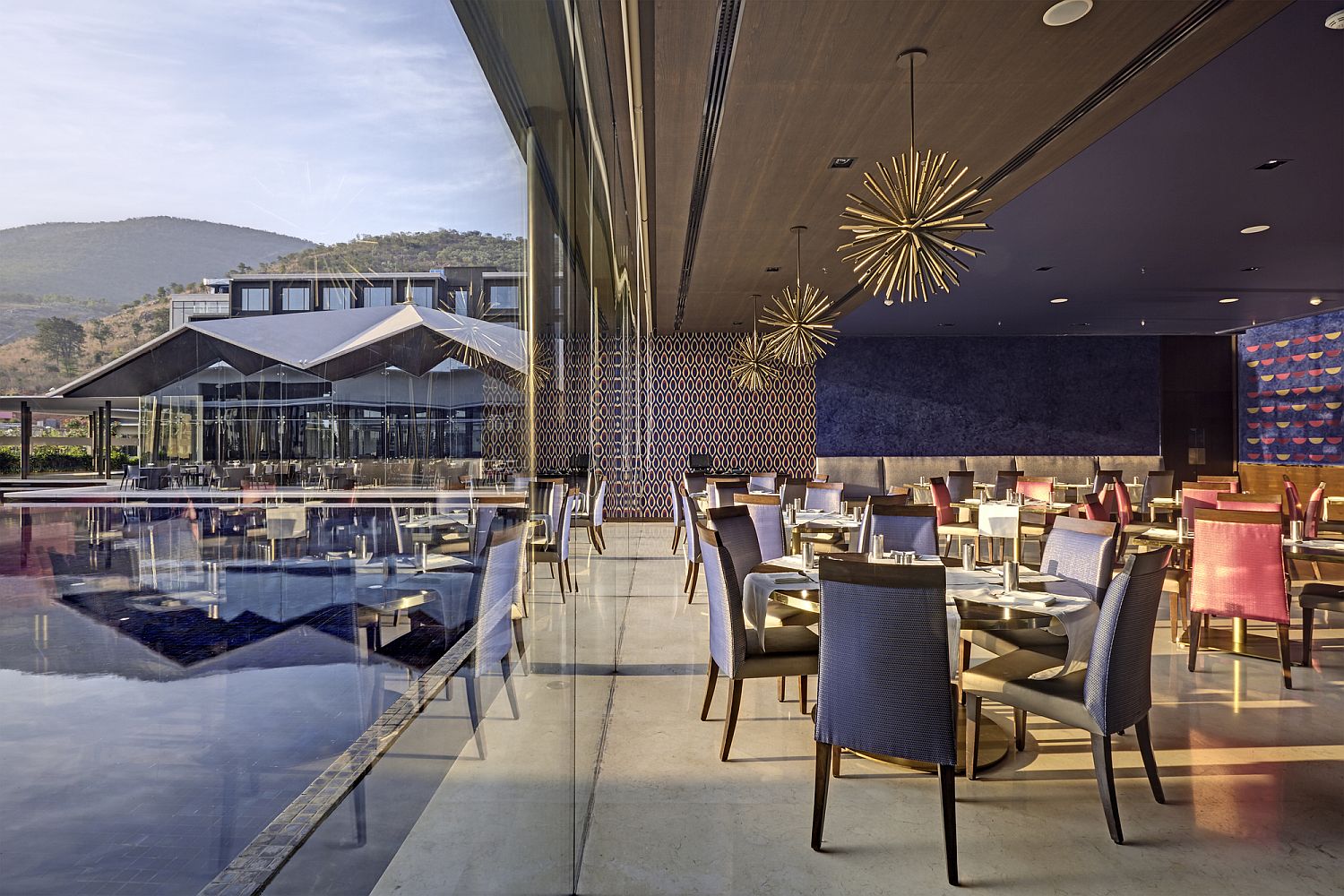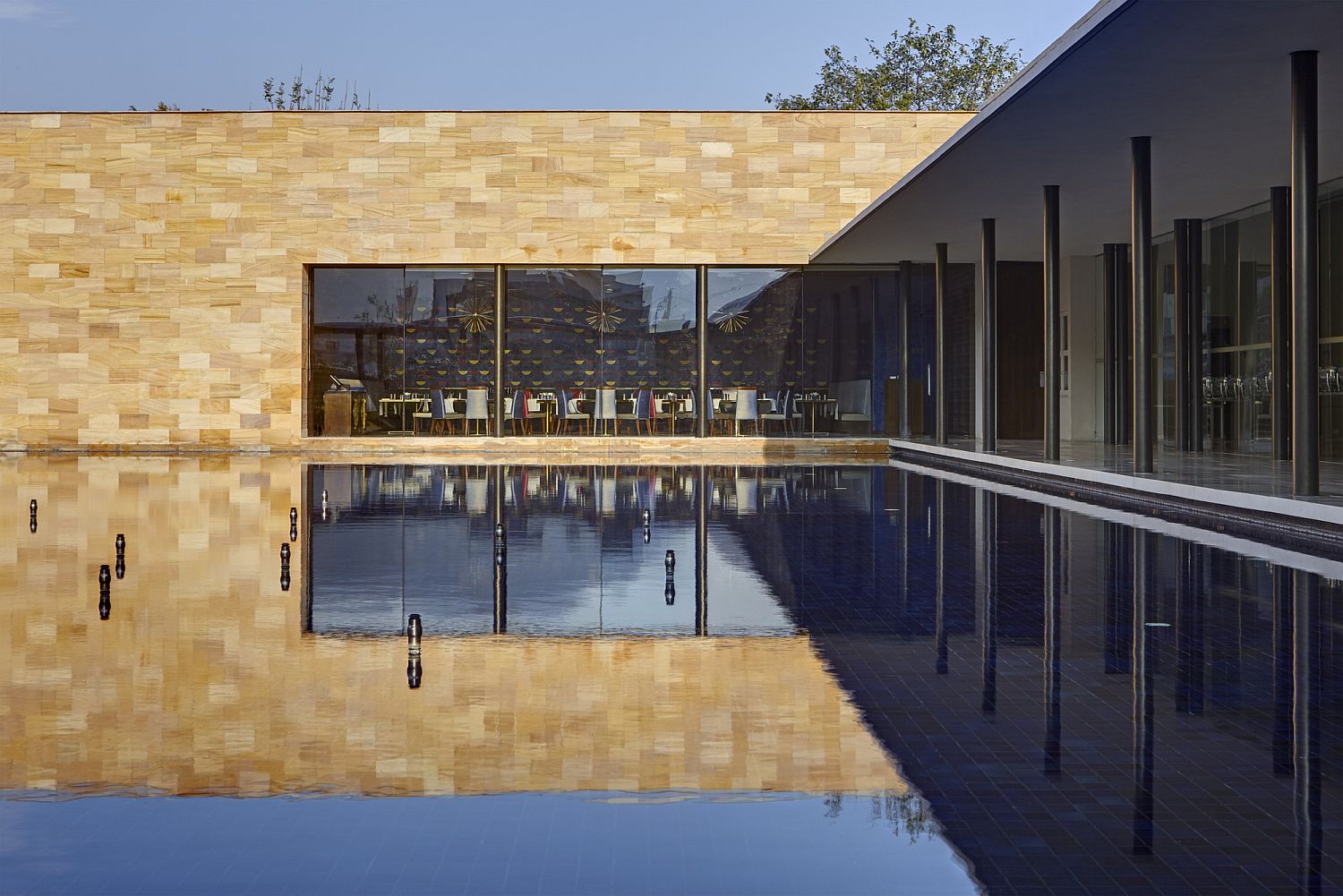 Mythology recounts that the Lord Vishnu appeared on the earth in ten incarnations called the Dasavatara – each avatar appropriate to his position as a saviour within that era. It is said that whenever there is a decline of religion, Vishnu is said to incarnate himself to protect the good, to destroy the wicked and re-establish the balance of life on earth. Hotel's architecture takes inspiration from this…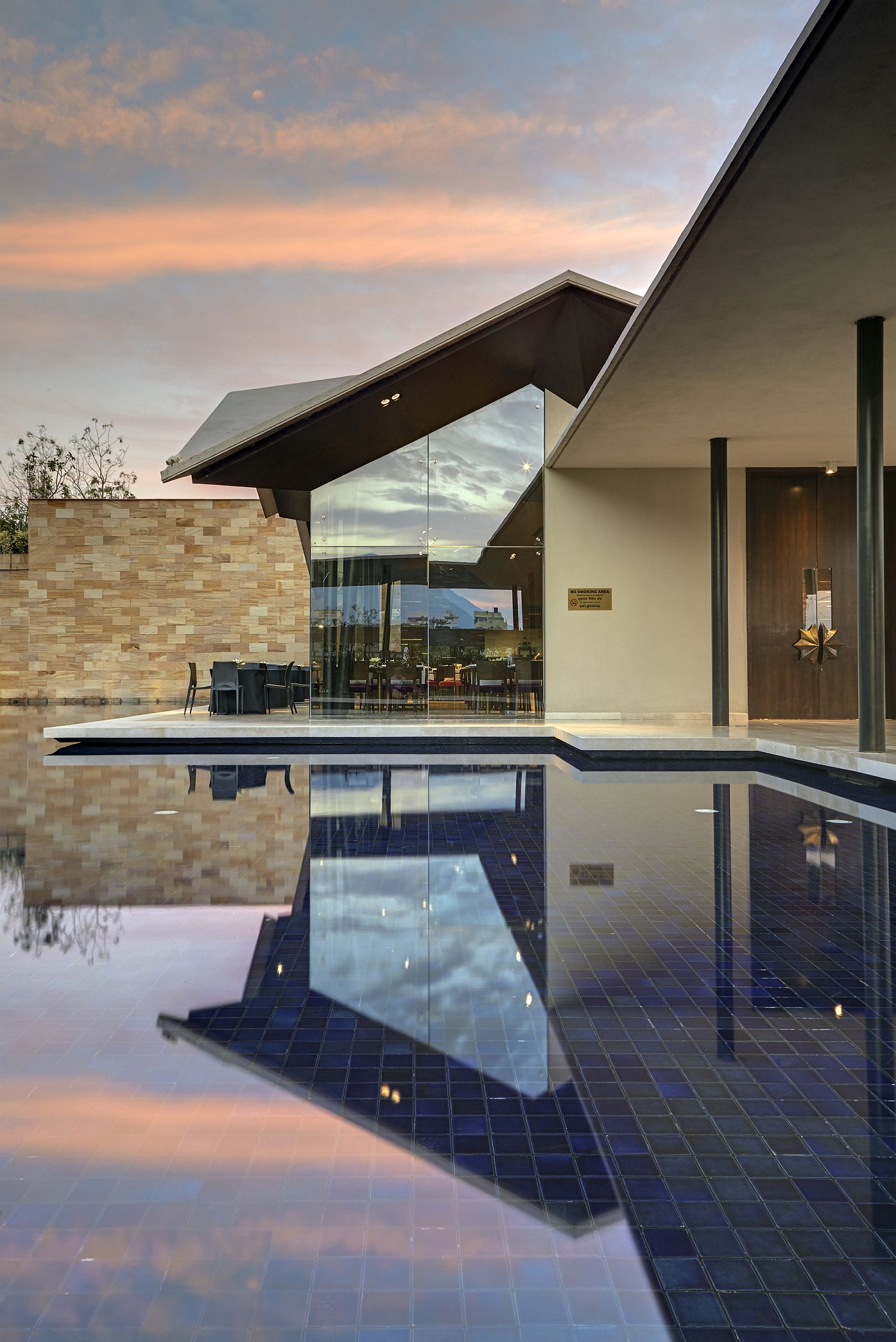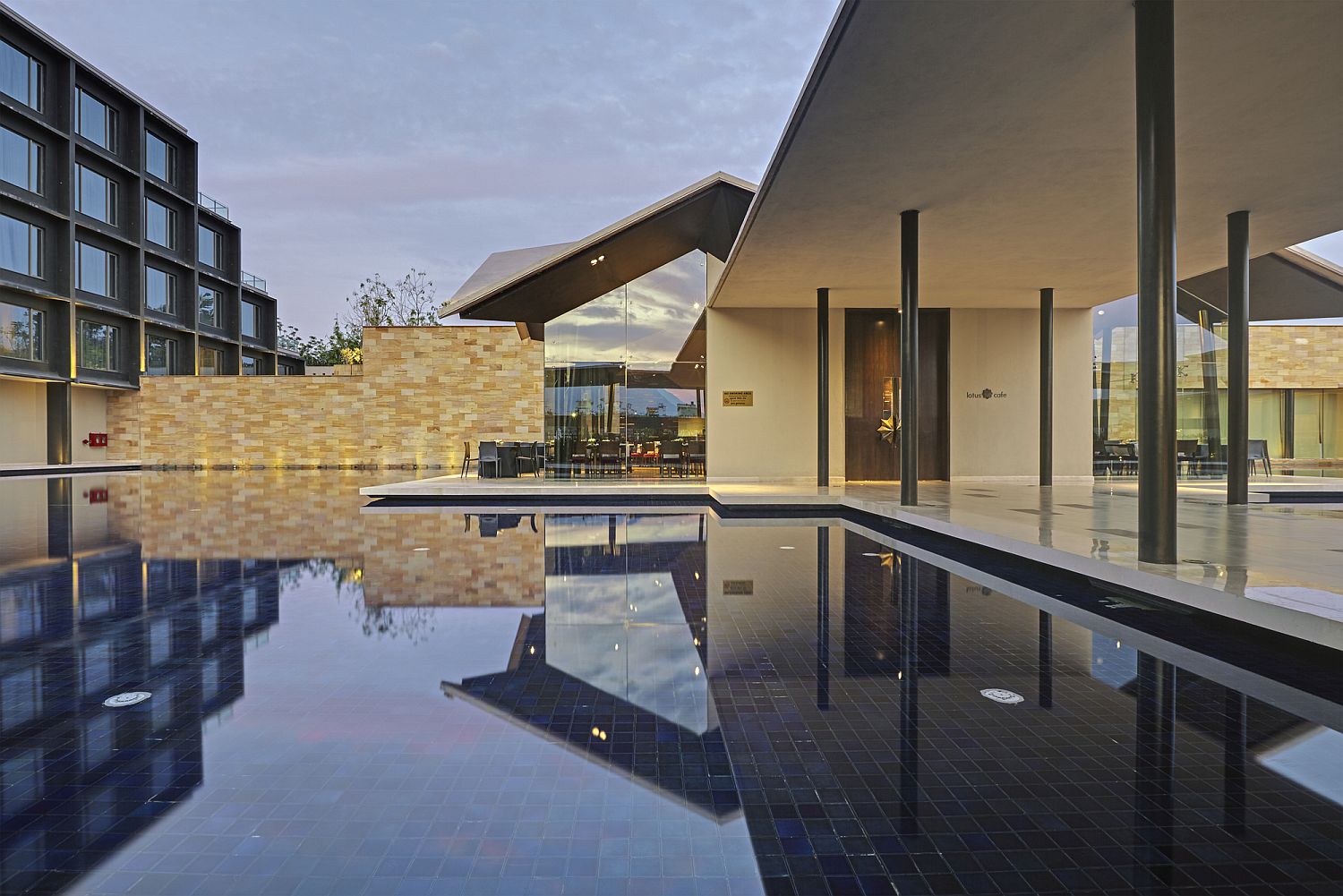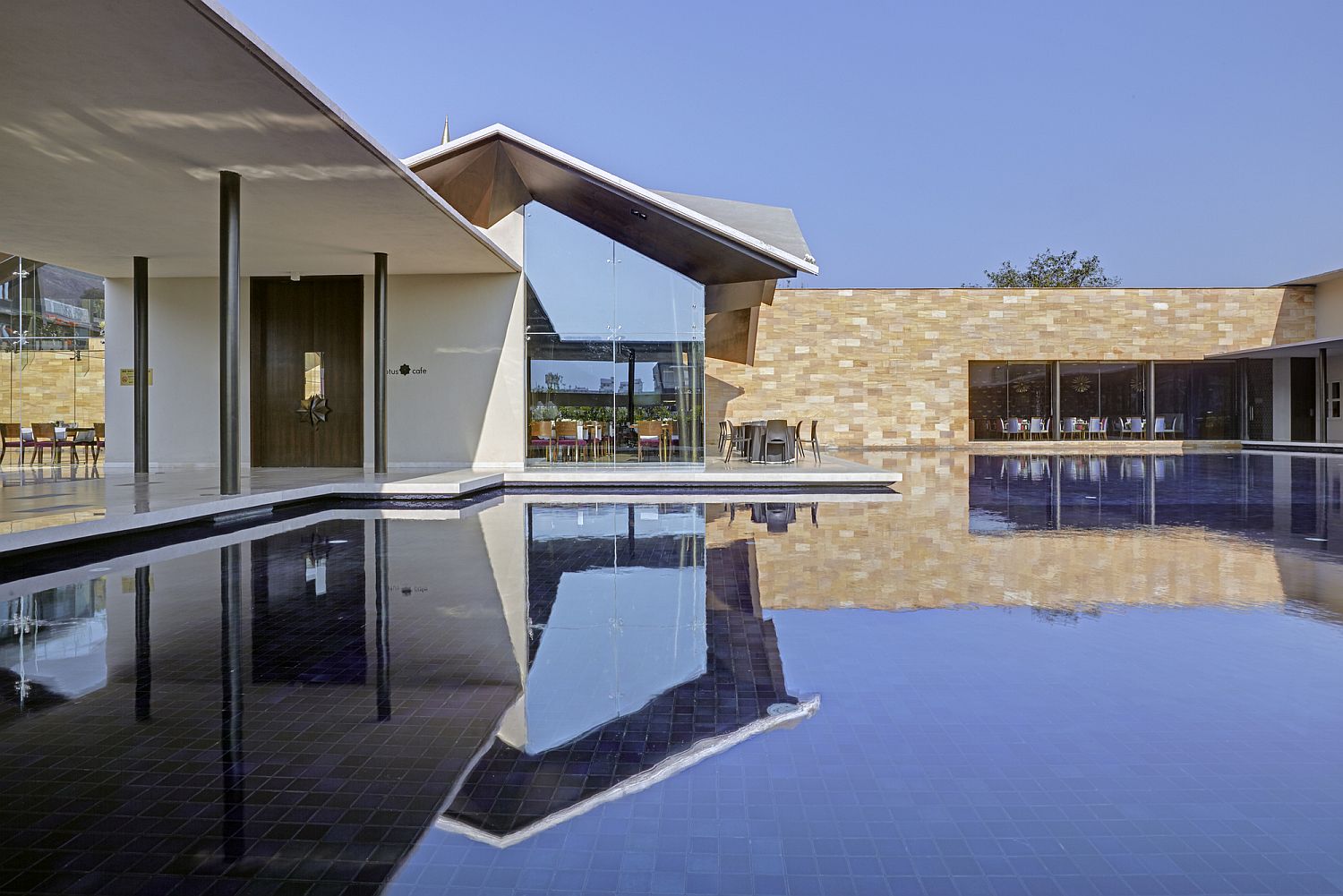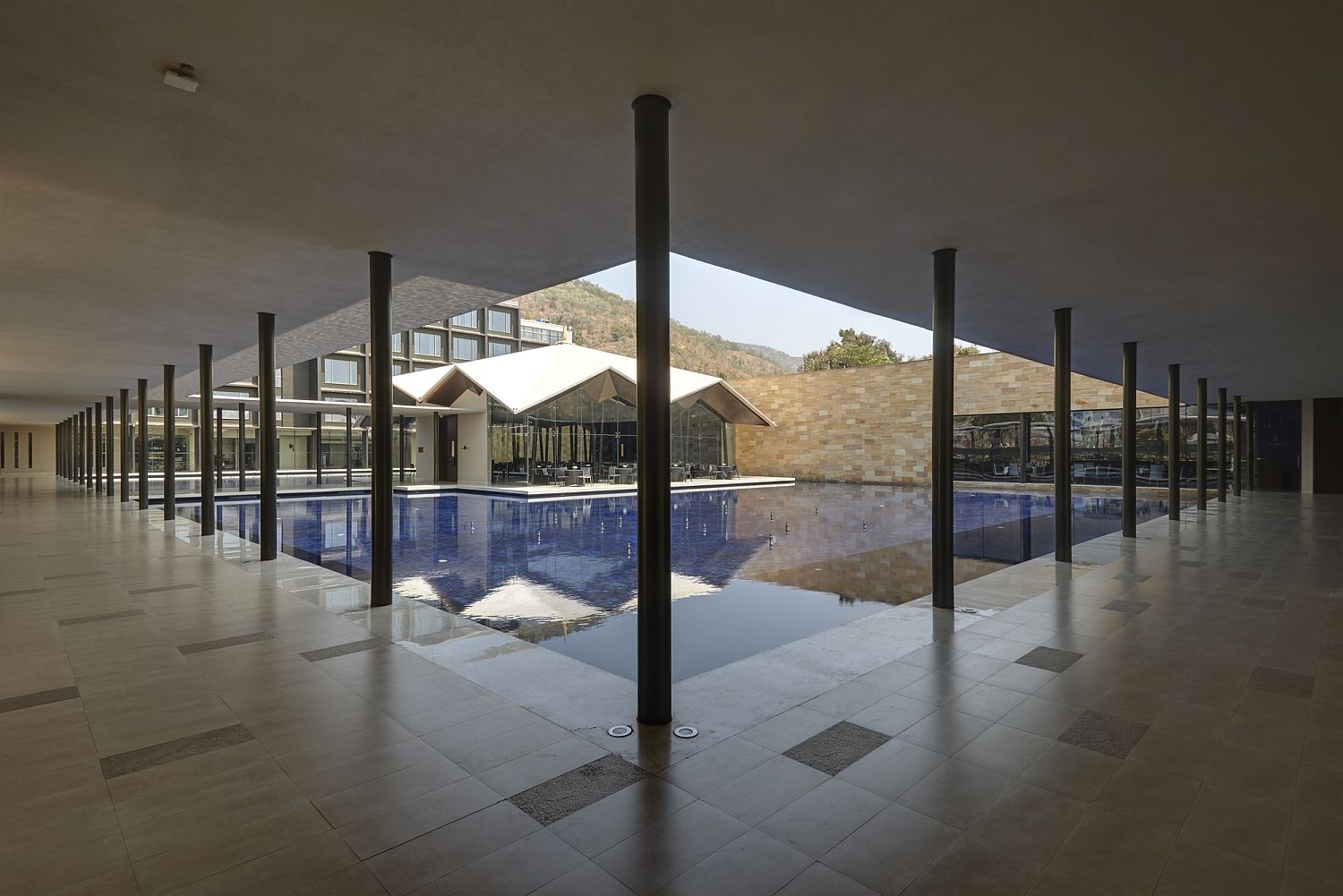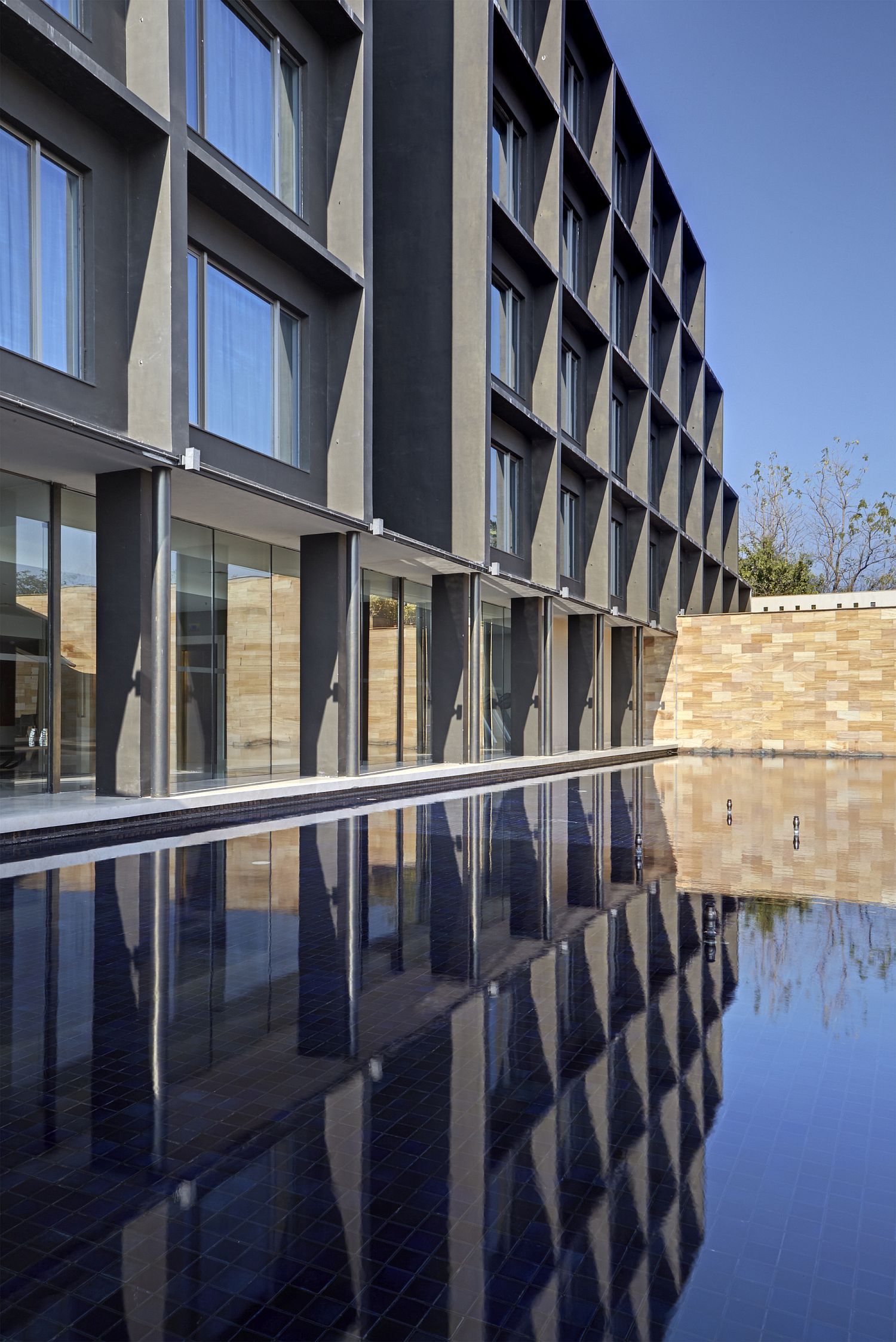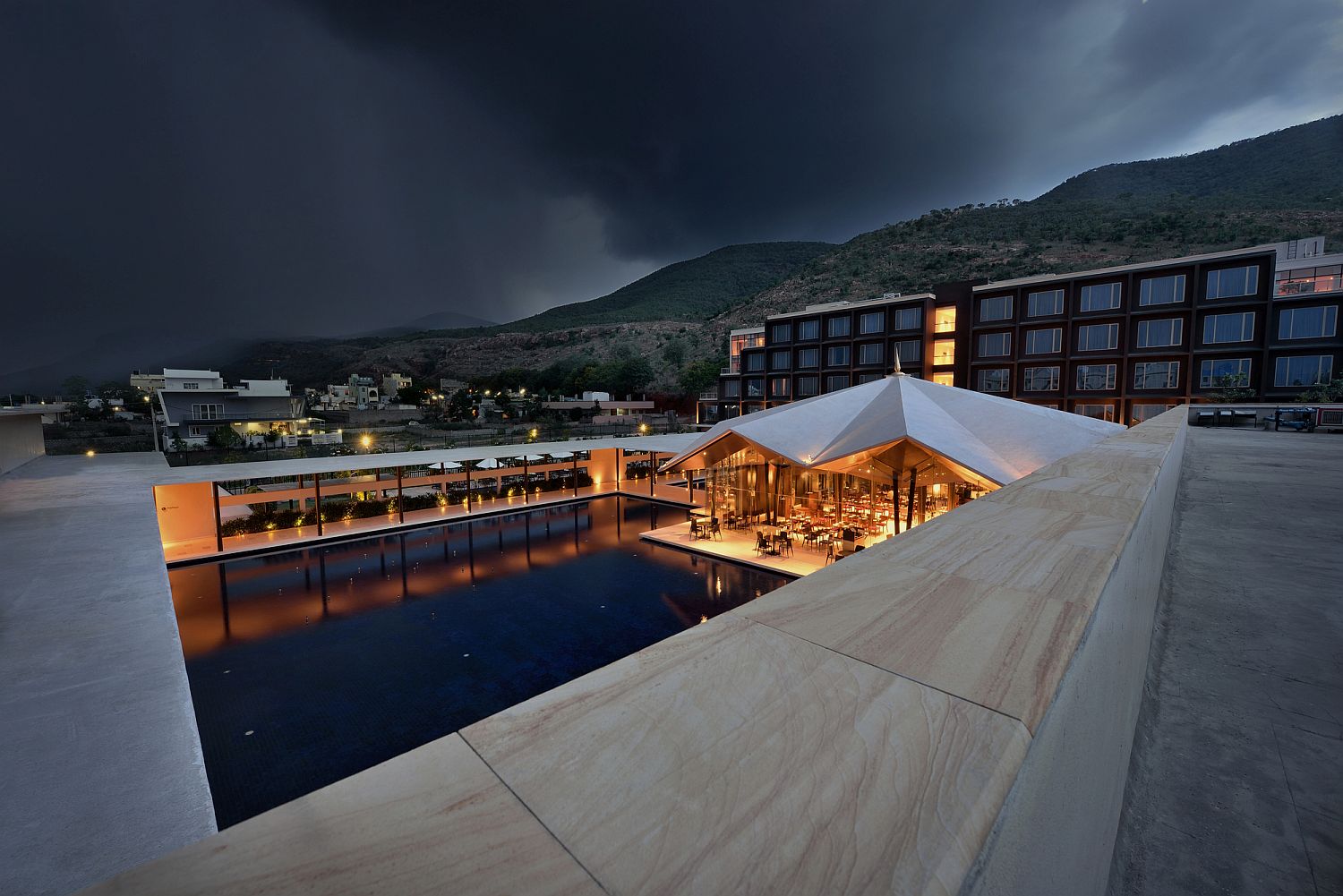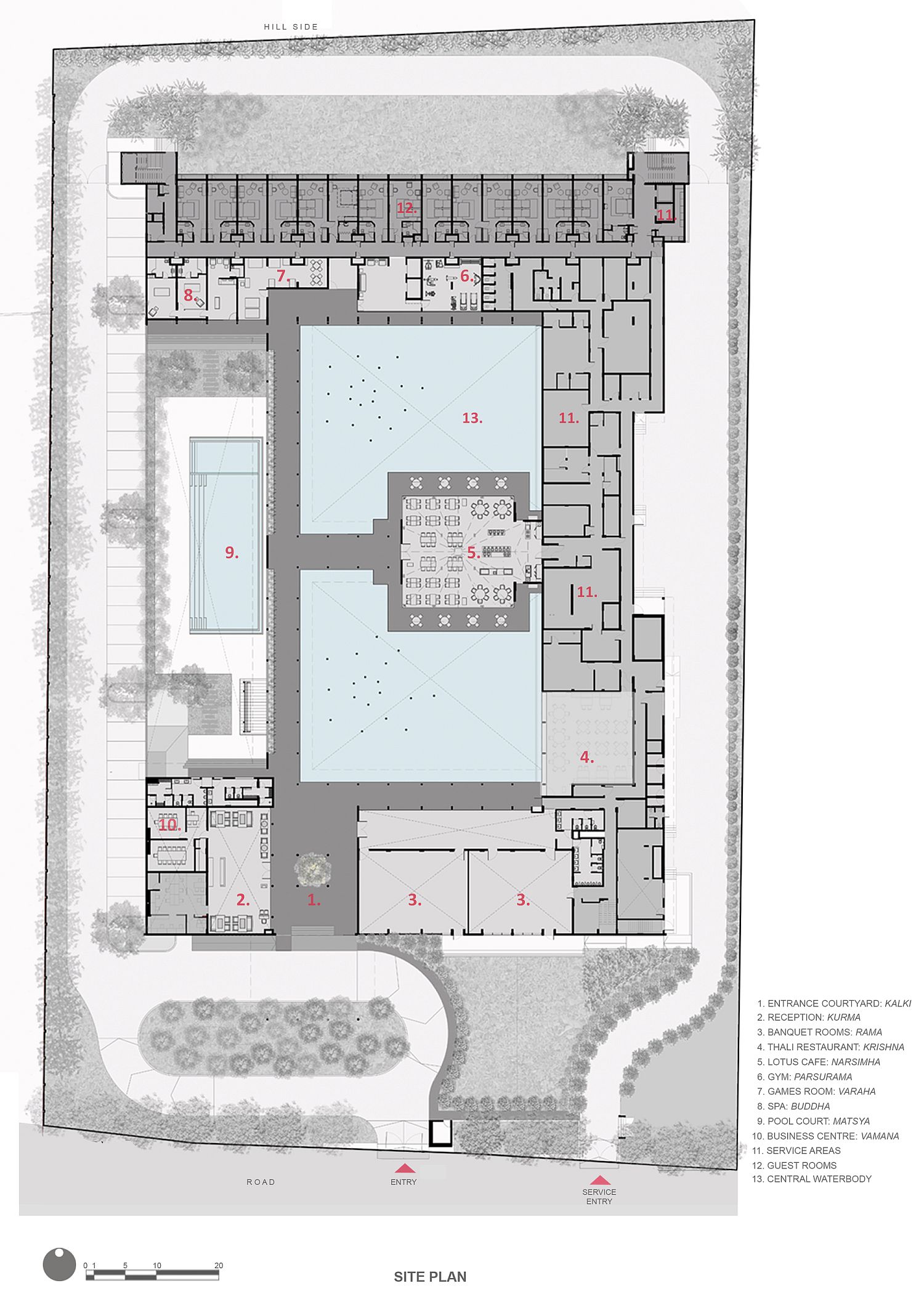 You're reading Opulent Splendor at Foothills of Saptagiri: Luxurious Dasavatara Hotel, originally posted on Decoist. If you enjoyed this post, be sure to follow Decoist on Twitter, Facebook and Pinterest.