Adaptive reuse does much more than just save historic buildings and cut back on construction costs and wastage of resources. It is undoubtedly the biggest reason for the newfound love of all things 'modern industrial'. It is old factories, warehouses and abandoned industrial buildings being turned into gorgeous apartments and homes that has seen a revival of a style forgotten by the 90's nestled in Darlinghurst, a beautiful suburb of Sydney, this bright and ingenious home was once a forgotten garage that is blessed with a heritage street façade and ample space on the inside.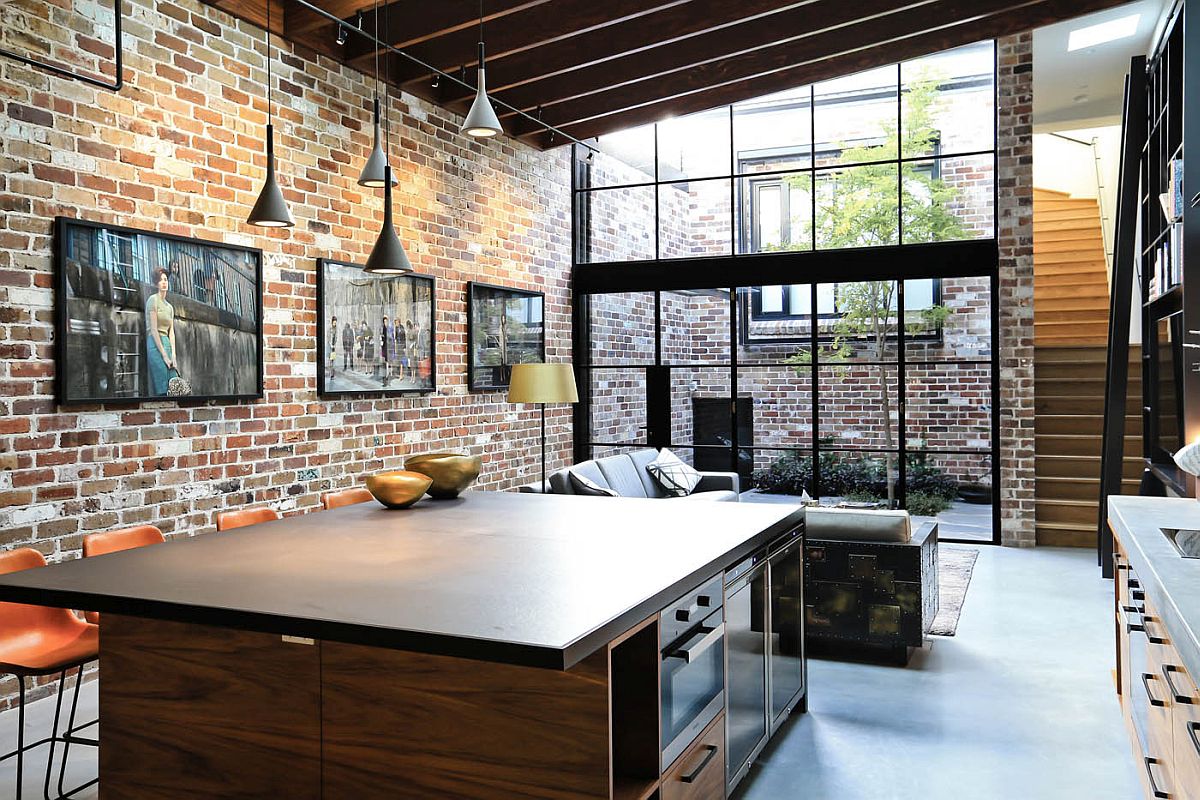 Despite being constrained by the narrowness of the lot, Sam Crawford Architects managed to etch out a cheerful and seemingly spacious modern home by tapping into the vertical room on offer. Original industrial elements of the home were kept intact and enhance while the street façade was left untouched because of the heritage rules. Exposed brick walls define the living area even as dark steel elements, industrial-style windows and wooden ceiling beams are intertwined with comfortable modern décor and polished finishes.
RELATED: Old Brick Warehouse in Melbourne Finds New Life as a Bright Modern Loft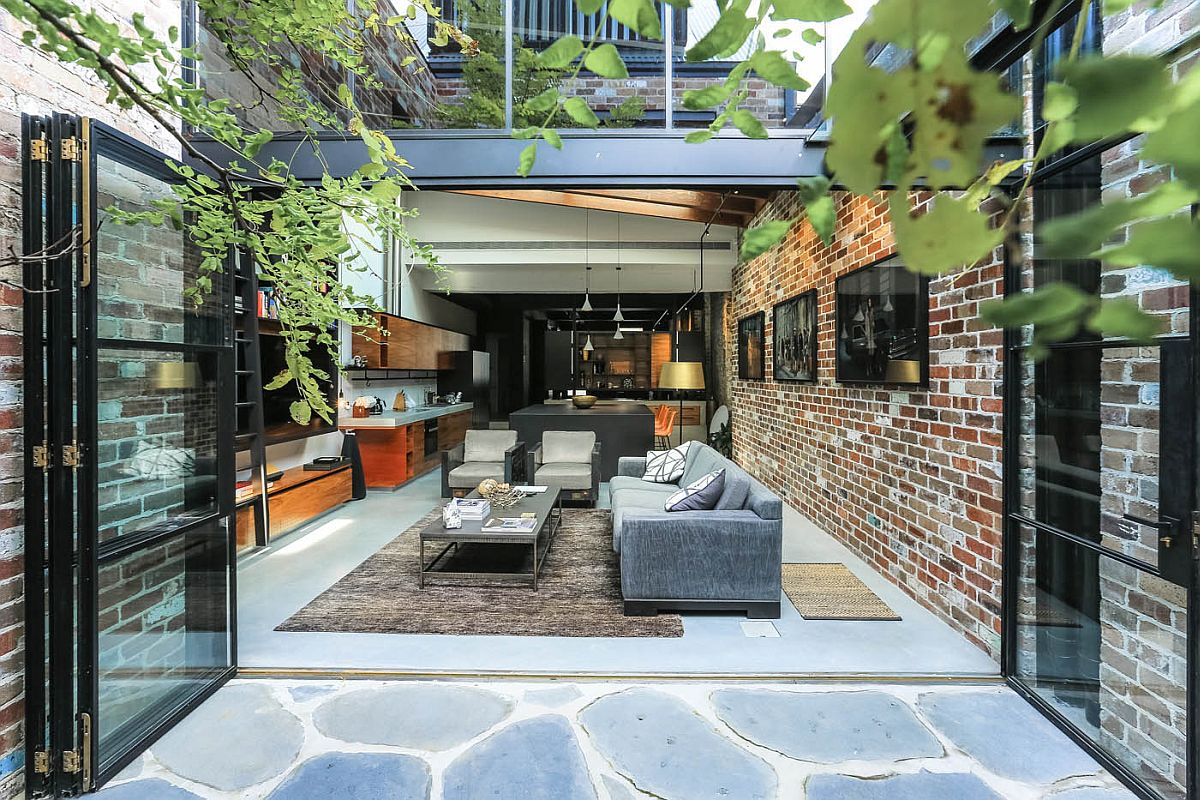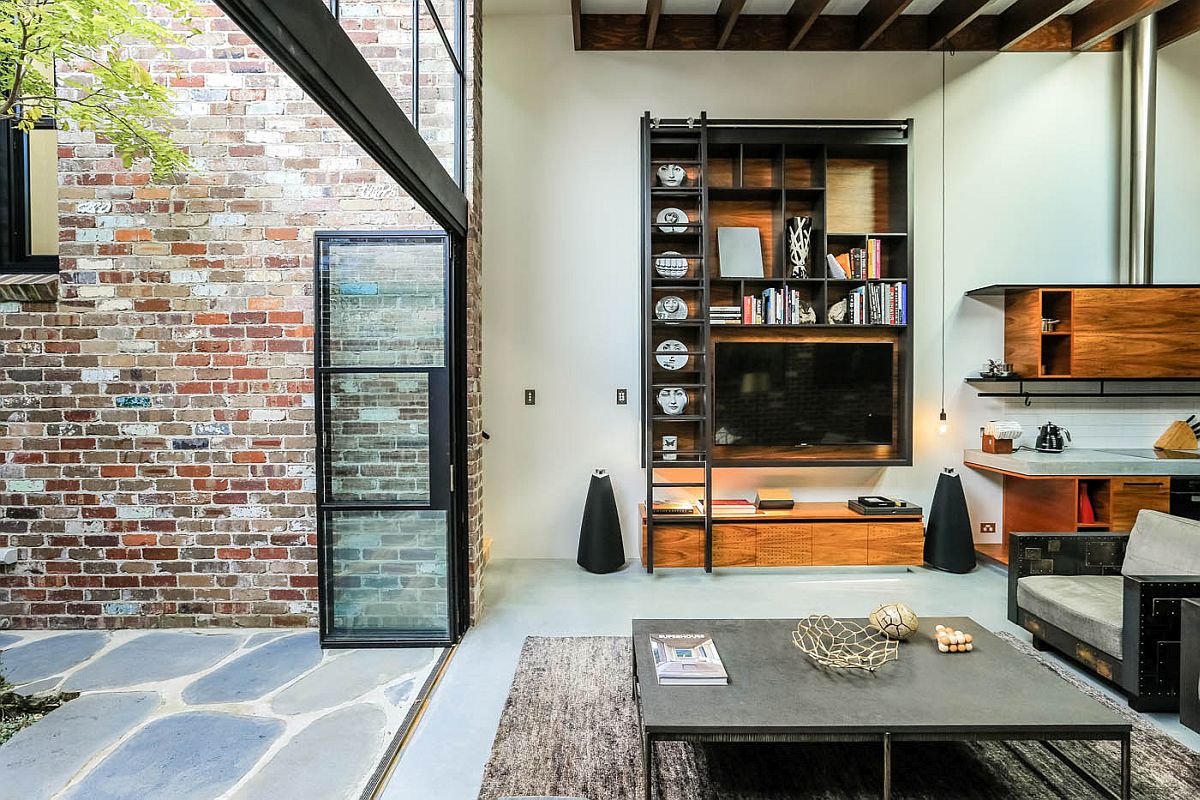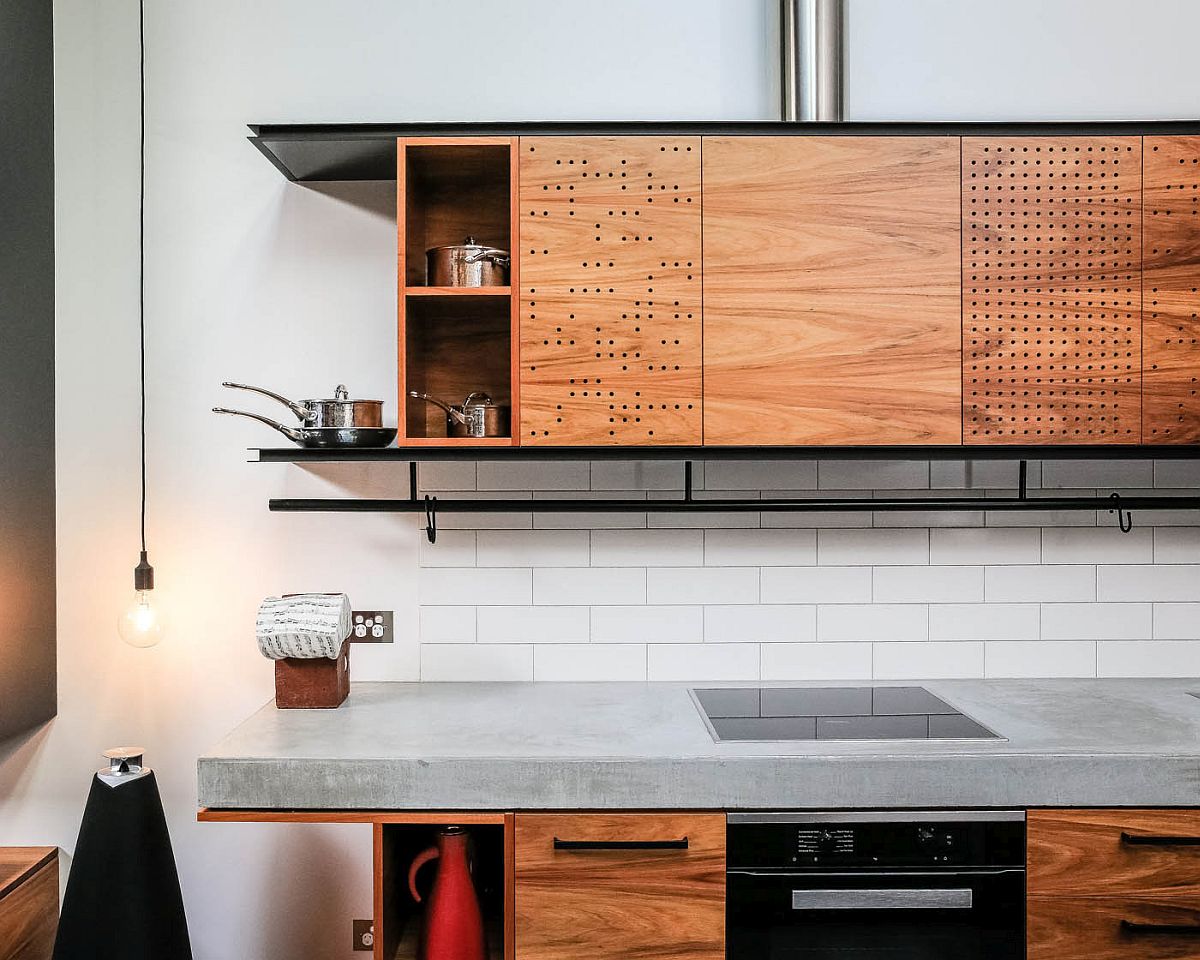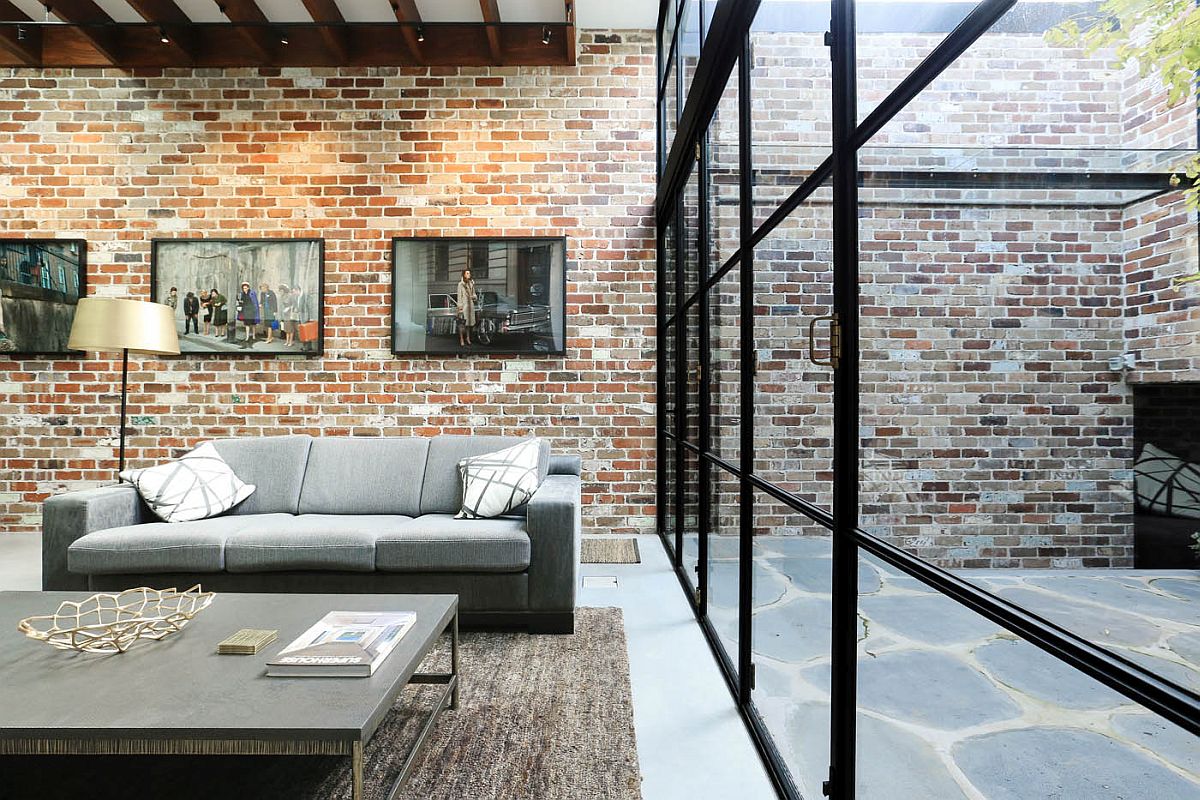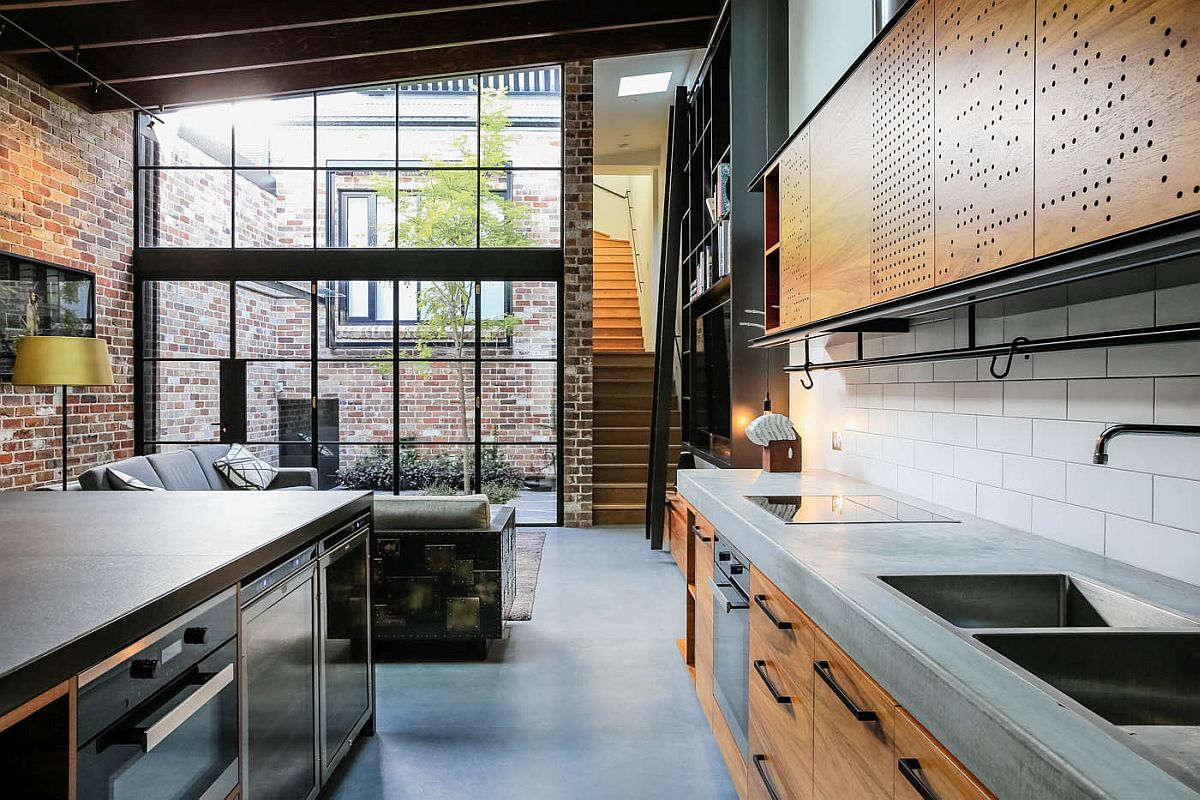 The open living area with kitchen and dining extends into the modest private courtyard, which ends up becoming the gathering spot for friends and family. Interesting wall art pieces, pops of orange in the dining area and a hint of greenery outside provide pops of color with tall wall shelves offering ample storage space. A clever transformation that preserves the historic past of the revitalized garage! [Photography: Craig Greenhill: Saltwater Images]
RELATED: Respect for the Past: Smart Makeover Revitalizes Heritage Home in London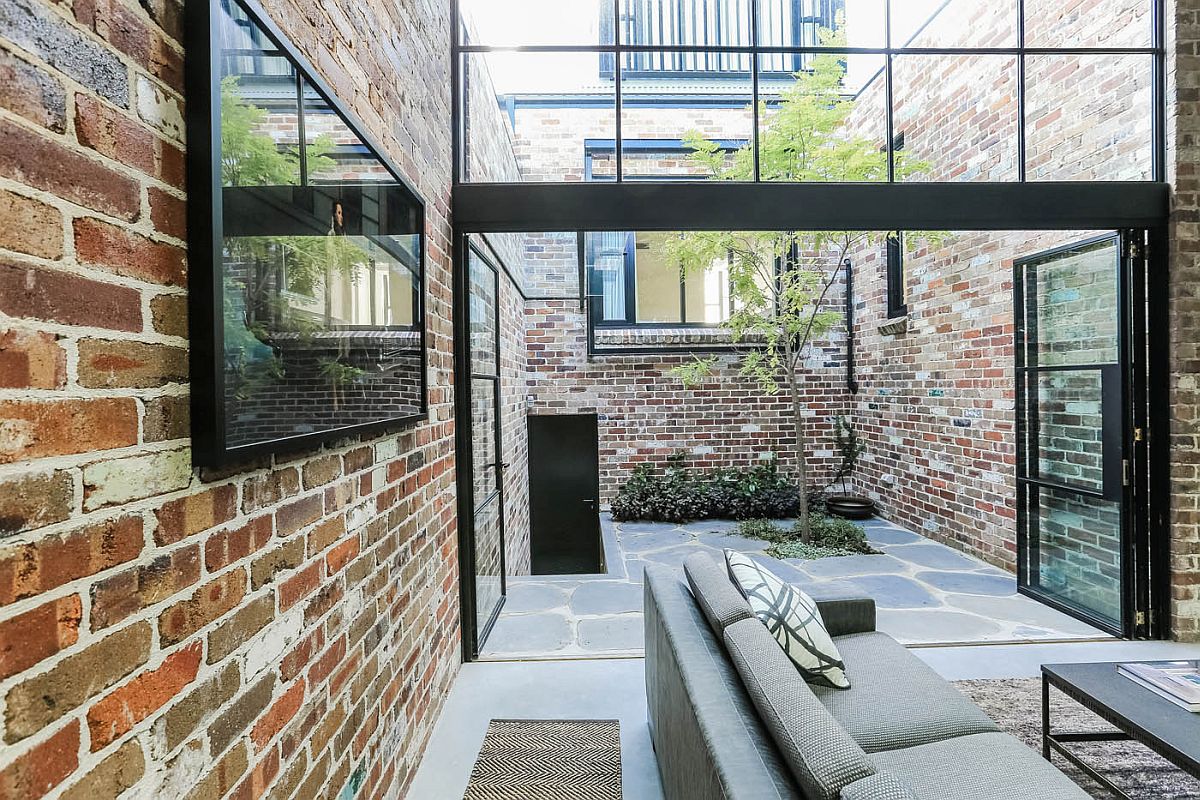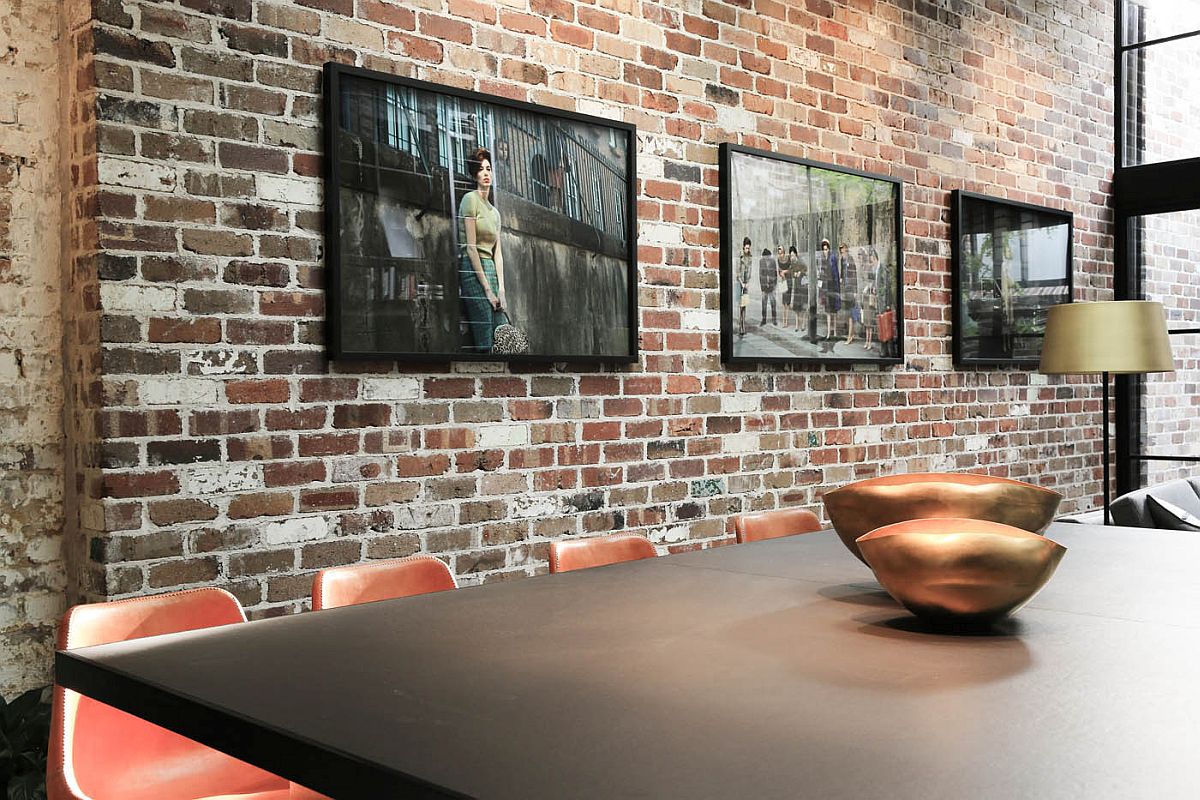 You're reading Old Garage with Heritage Façade Finds New Life as a Fabulous Family Home, originally posted on Decoist. If you enjoyed this post, be sure to follow Decoist on Twitter, Facebook and Pinterest.