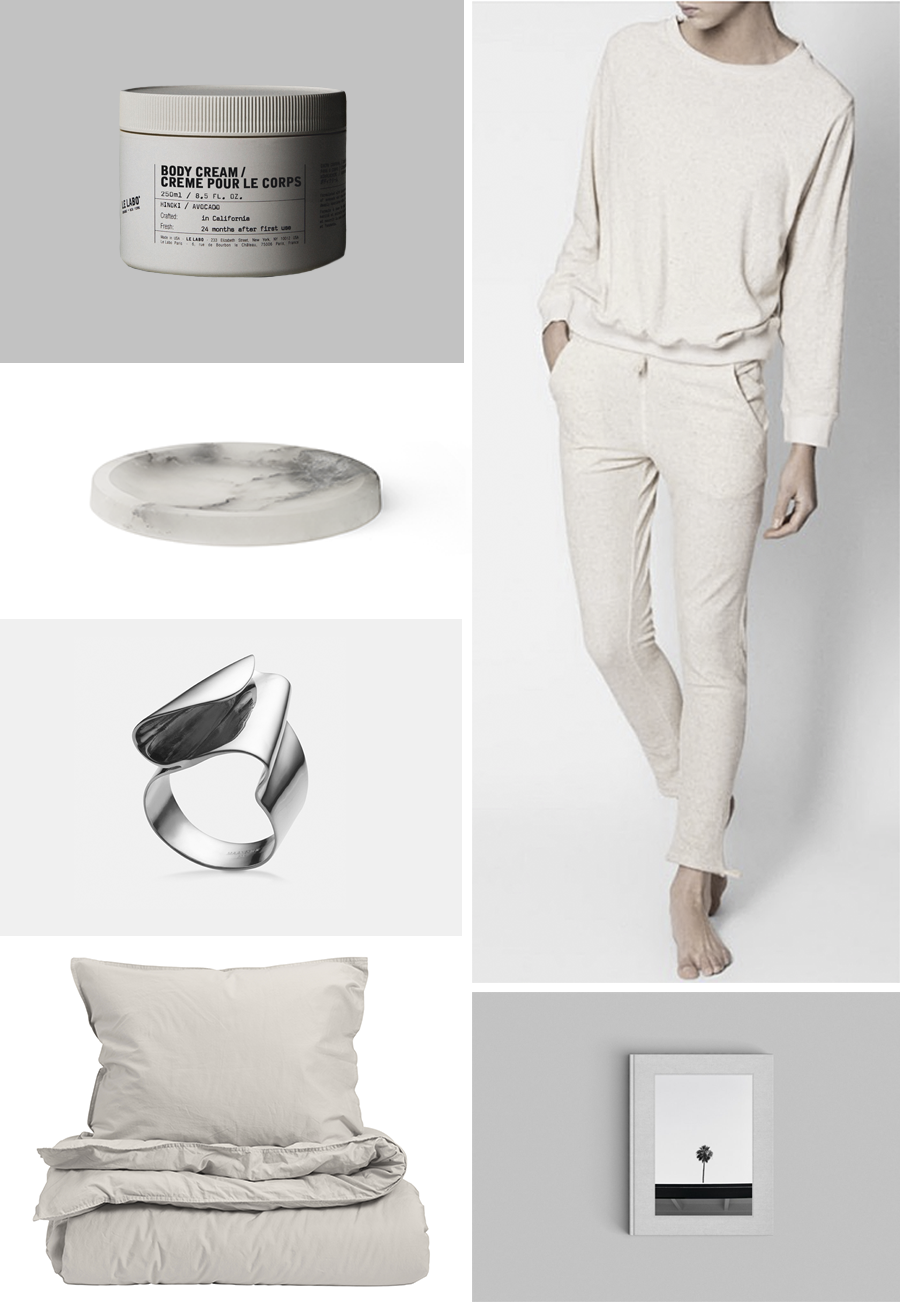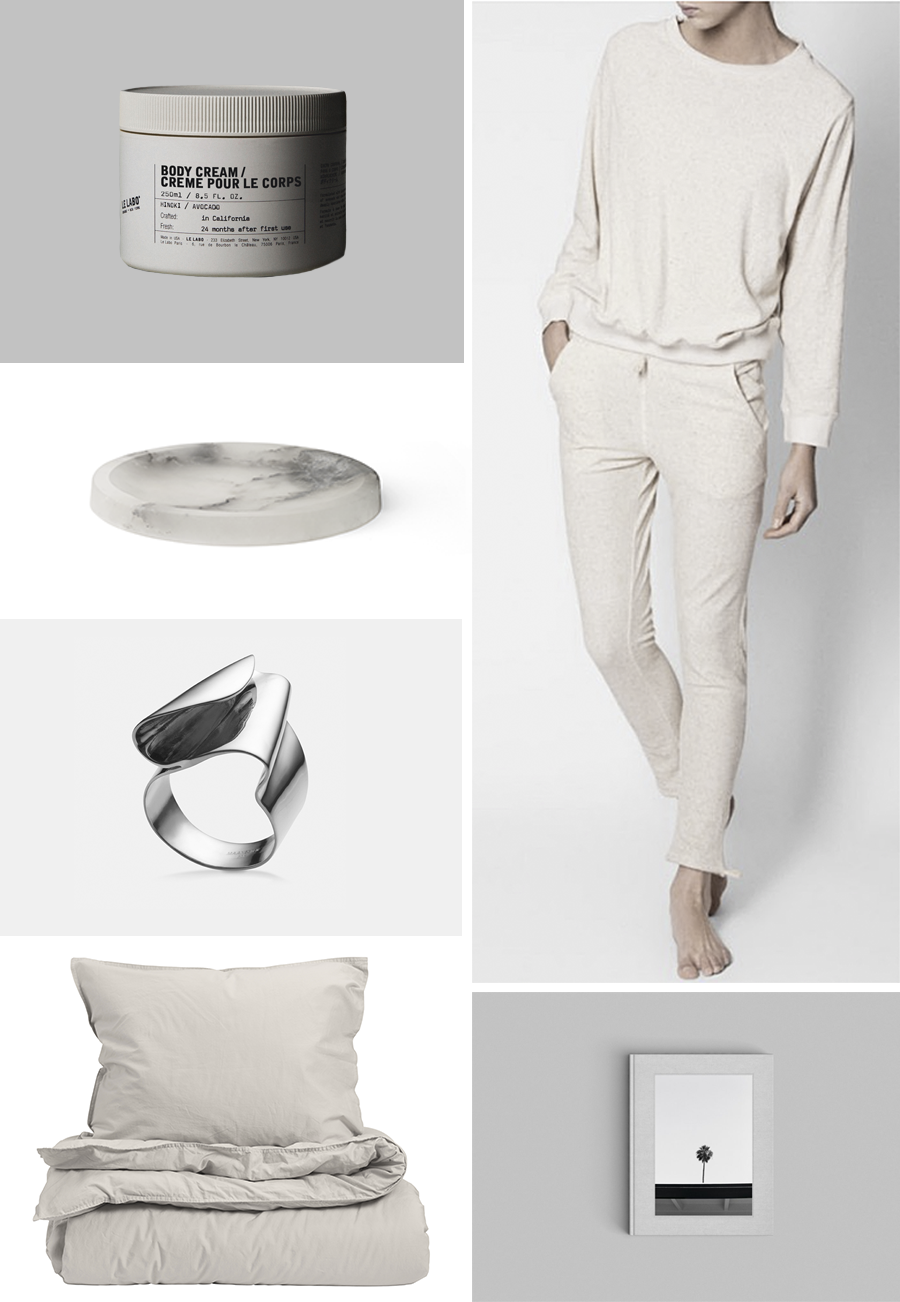 In contrast to my up tempo days right now my November wish list is all about slowing down and staying at home with soft and comfortable clothes, some good reading (or for the book on my list, beautiful photos) and pampering myself. Regardless of long work hours and apartment renovations, most of us has some busy days when we are closing up on Christmas. About time to take care of ourselves, or what?
1. Hinoki Body Cream/Le Labo. I was gifted with one of these a while ago, and I got addicted immediately. Plant based, no cruel ingredients and super rich and buttery. A nice present for yourself or someone you care for. And now finally for those of us living in Oslo, Le Labo is now for sale at Sanatorium at St.Hanshaugen as the first retailer in Norway. 2. Circular Bowl/Menu. The alabaster bowl is a simple object turned into a spectacular piece who can both be a decorative object and gather your favorite items for a still. Love the cloudy appearance of it. Designed by German designer Alexa Lixfeld. 3. Ocean Ring/Maanesten. If I were to wear only one piece of jewelry this ring would be it. A perfectly balanced minimalistic statement ring. 4. Bedsheets/Midnatt. Swedish Midnatt was recently launched and are already a hit on Instagram with their inspiring photos. The sheets looks super nice, comes in a beautiful range of colors and are made of ecological cotton. 5. Terry sweatshirt- and pants/Aiayu. Ok, I want to wear this for a whole weekend. Made of organic terry cotton, and extra plus for the sustainable way of approaching design by Aiayu. 6. Palm/Cereal. A visual study of Palm Springs by photographer Rich Stapleton, Cereal´s creative director. I love Rich Stapeltons style of photography and the aesthetics of Cereal.
Elisabeth
Innlegget NOVEMBER WISHLIST dukket først opp på ELISABETH HEIER.