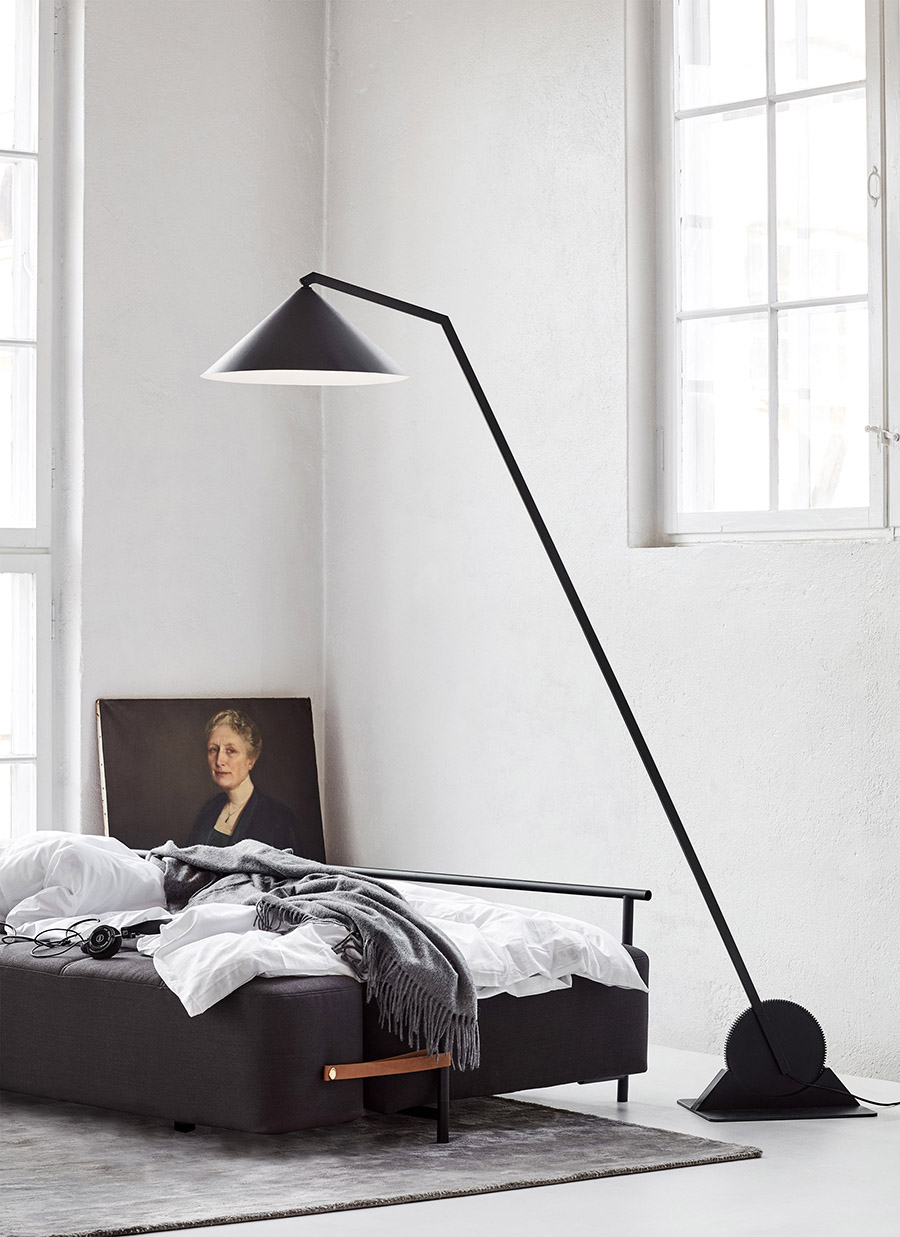 I left Oslo this morning to spend the week in Stockholm, not only for the fair but there is also a lot of launches and events in showrooms all around town. First one up was Northern, formerly known as Northern Lighting and the launch of their debut collection. Northern is not only about lighting anymore, but a lifestyle brand with a collection of furniture and interior asseccories as well. We got a sneak peek of what they have been up to a couple of months ago but it was so nice to see everything today displayed at the Magno Art Gallery beautifully curated by set designer Tekla Sverin (some snaps in my Instagram story).
Ove Rogne, CEO of Northern Lighting established the new brand Northern and further developed it with creative direction from designers Morten Skjærpe Knarrum and Jonas Norheim, the duo behind the Morten & Jonas design studio. «The Northern brand was born in the studios of Northern Lighting, where a team of creatives has been illuminating lives for the past twelve years. We combine beauty with functionality, and prefer natural materials and genuine craftsmanship. Furniture and interior accessories are a natural fit for what we do, enabling us to express our characteristic style in a whole new scale.
Northern's debut collection is simplicity at its best, spelled out in streamlined designs that are fun to combine and easy to clash and contrast. Smoked wood, twilight colours and strong silhouettes create subdued moods, while subtle geometries and classic sensibilities add an elegant touch. We see the interior as a exible, creative space, and make multifunctional products that are unified in style, as well as in spirit.»
Among my favorites from their first collection is the sofa Daybe, and the table Stilk (above), both designed by Morten & Jonas. The huge lamp in the first photo is designed by Swedish designer Johan Lundsten and its called Gear. Also available in a smaller version as a table lamp. The chair below is called Oaki, designed by Stine Aas. I love the simplicity of it and the reference to traditional Japanese joinery. The chair captures the simplicity and artistry that characterises traditional Japanese wood craftsmanship.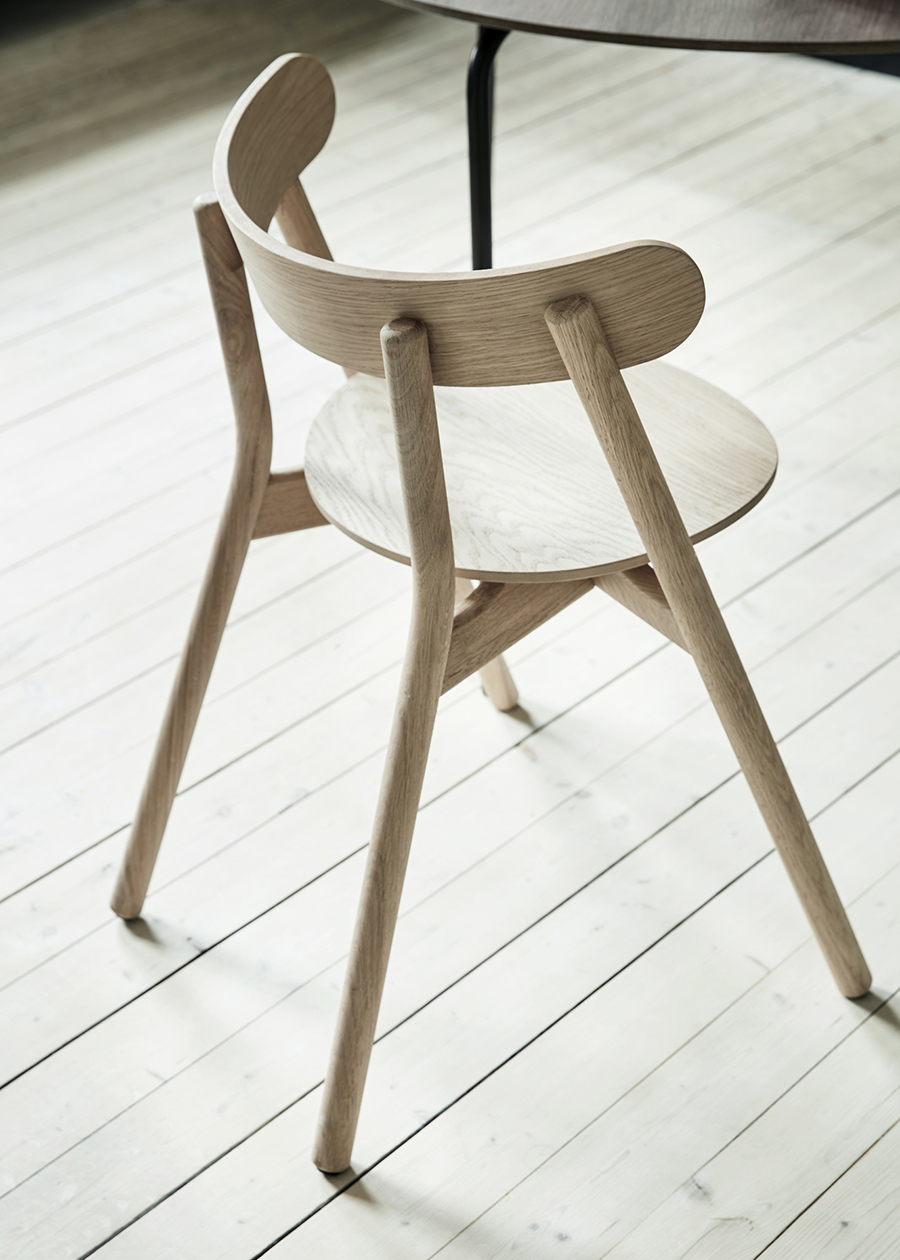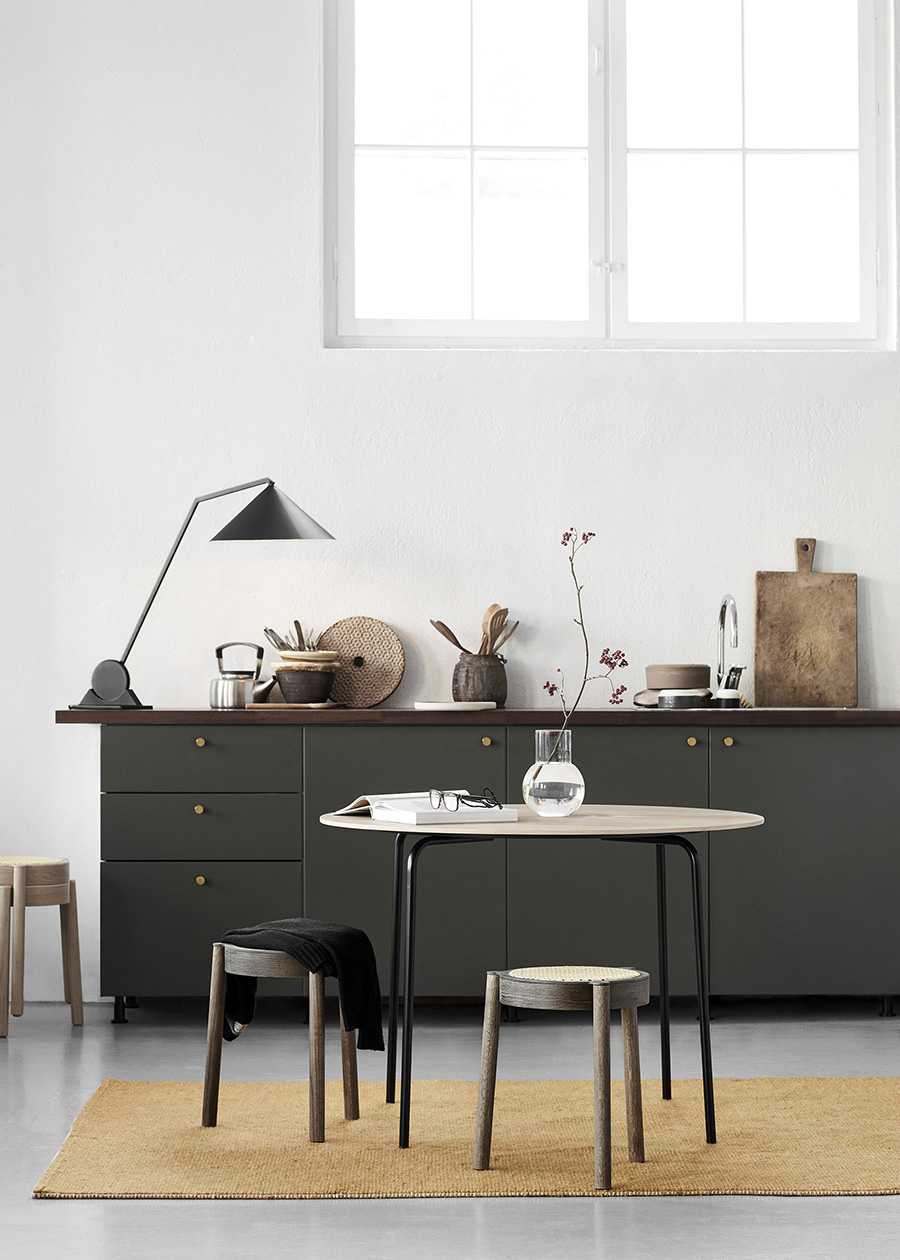 Also the stools called Pal, design by Sami Callio, are really nice. The three-legged stool is made with an oak frame, one model designed with a wicker seat woven from natural reed bres. Another model is crafted with an oak disc in the frame that forms a solid seat. Both versions are available in oiled oak or smoked oak, providing a choice of blond wood or dark wood.
If you're visiting the fair in Stockholm, do stop by Northern, this is good.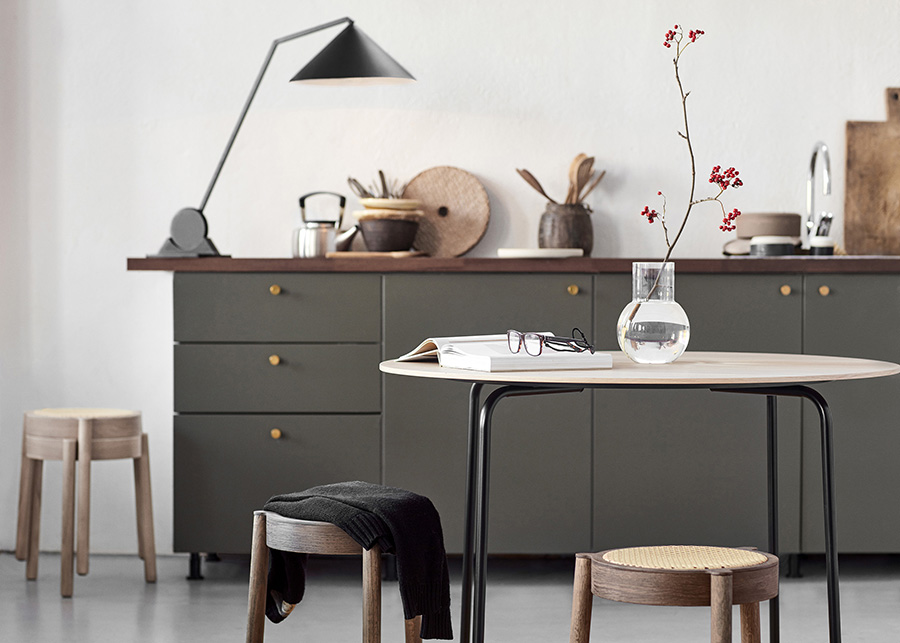 photography by Chris Tonnesen / styling by Per Olav Sølvberg
Elisabeth
Innlegget NORTHERN LAUNCHING DURING STOCKHOLM DESIGN WEEK dukket først opp på ELISABETH HEIER.