On first glimpse, you might well assume that the snapshot of the amazing Newberg Residence is one of those picture-perfect screensavers or HD images that is too good to be true. But this spellbinding residence in Newberg, Oregon is indeed as astounding as its image suggests, with a man-made pond and a relaxing modern home in glass, wood and steel becoming one! Designed by Cutler Anderson Architect, this picturesque escape sits on an uncultivated lot inside the owner's 88-acre vineyard. Blessed with captivating natural greenery and offering a magical window into the native flora and fauna, arriving here as a guest is a definite privilege!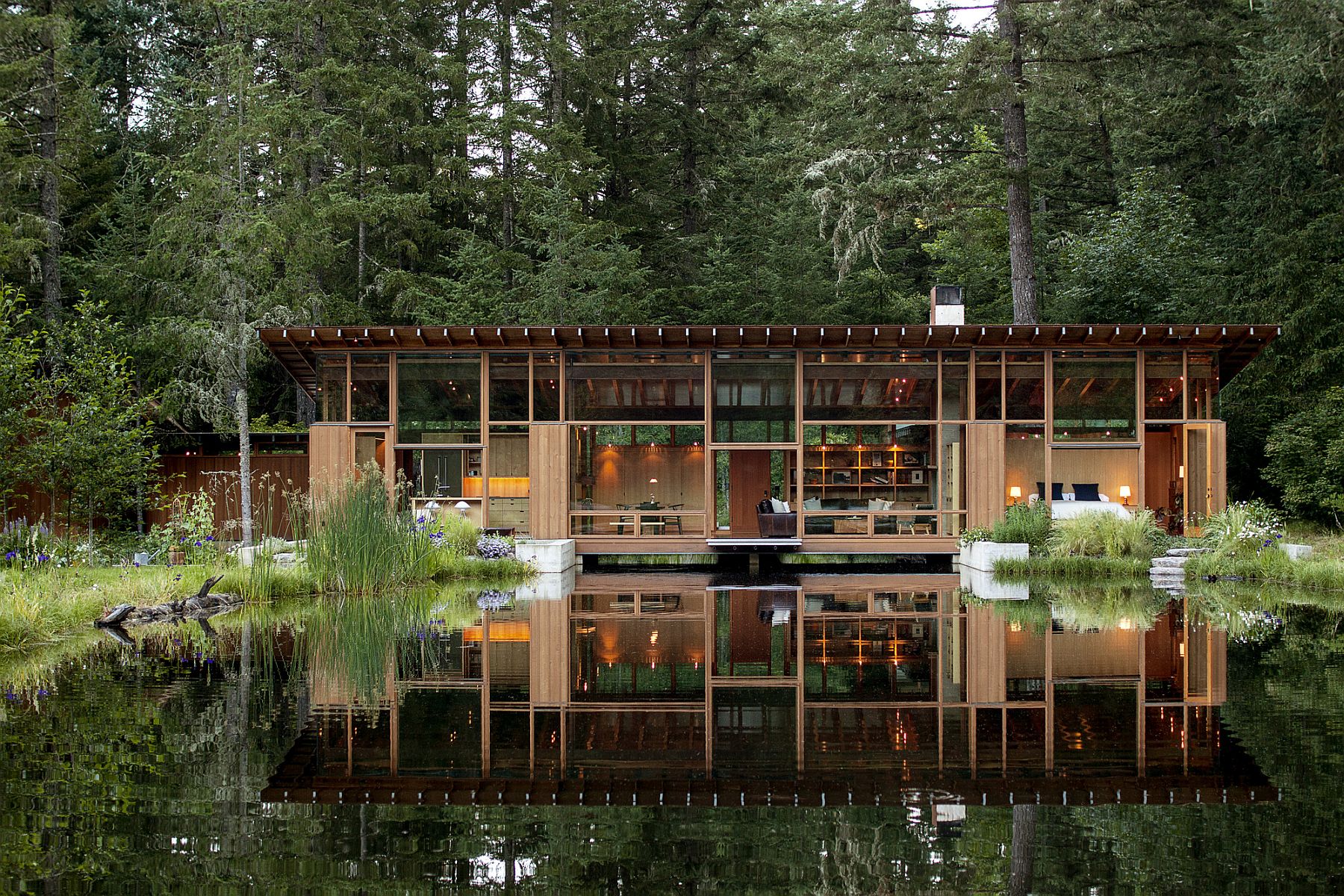 The home was built around an already present man-made pond, and the effort was to ensure that the wild landscape was as undisturbed as possible both during and after the construction. The main 1,650-square-foot residence has a secluded entrance and contains the living area, kitchen, dining area and the master bedroom. The structure of the home itself is more casual in its ambiance, with Cor-ten steel and Douglas Fir being used to combine strength and durability with inviting warmth and minimal maintenance. A series of walkways around the house built over the pond connect it with both the landscape and the guest quarters.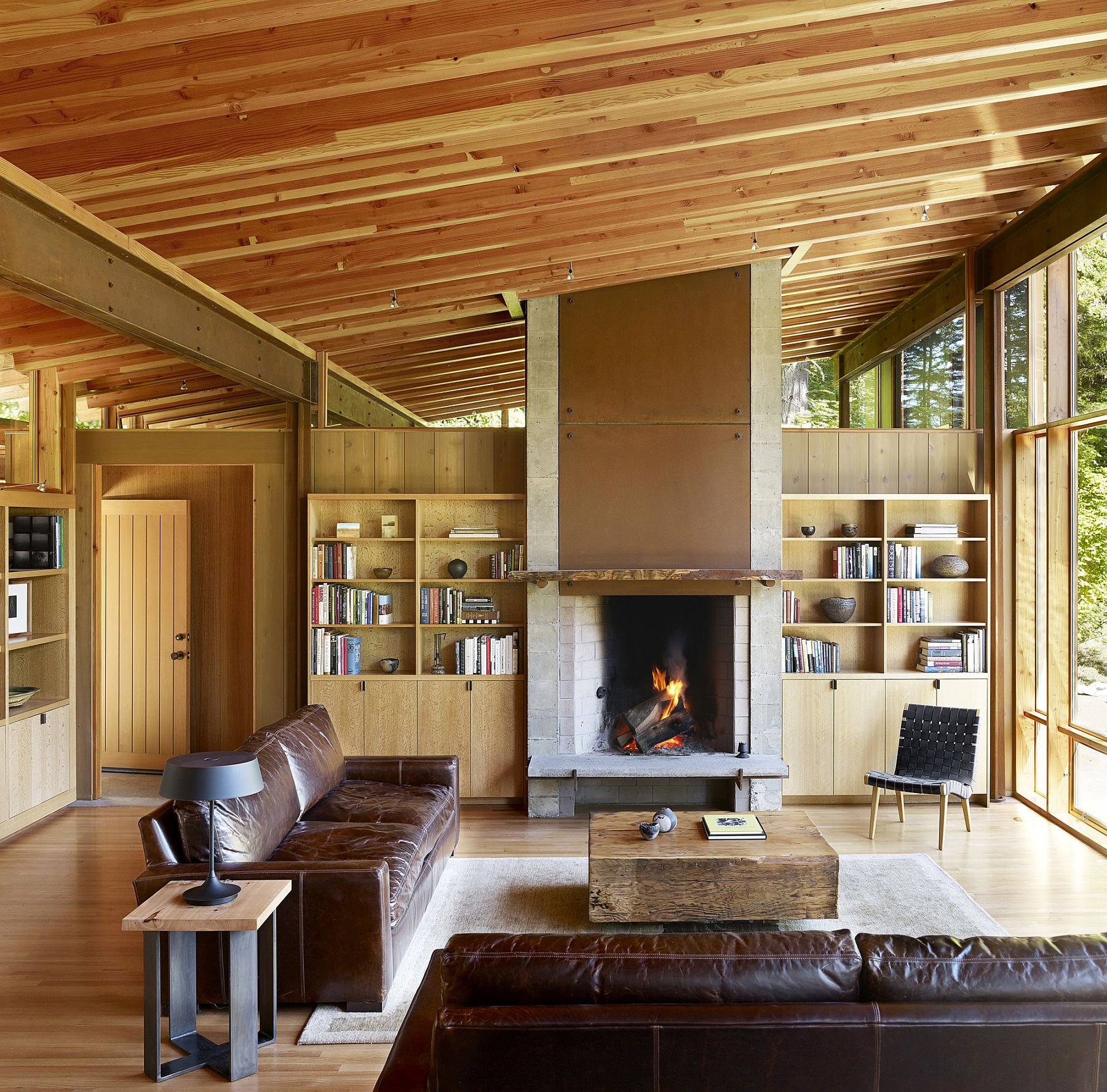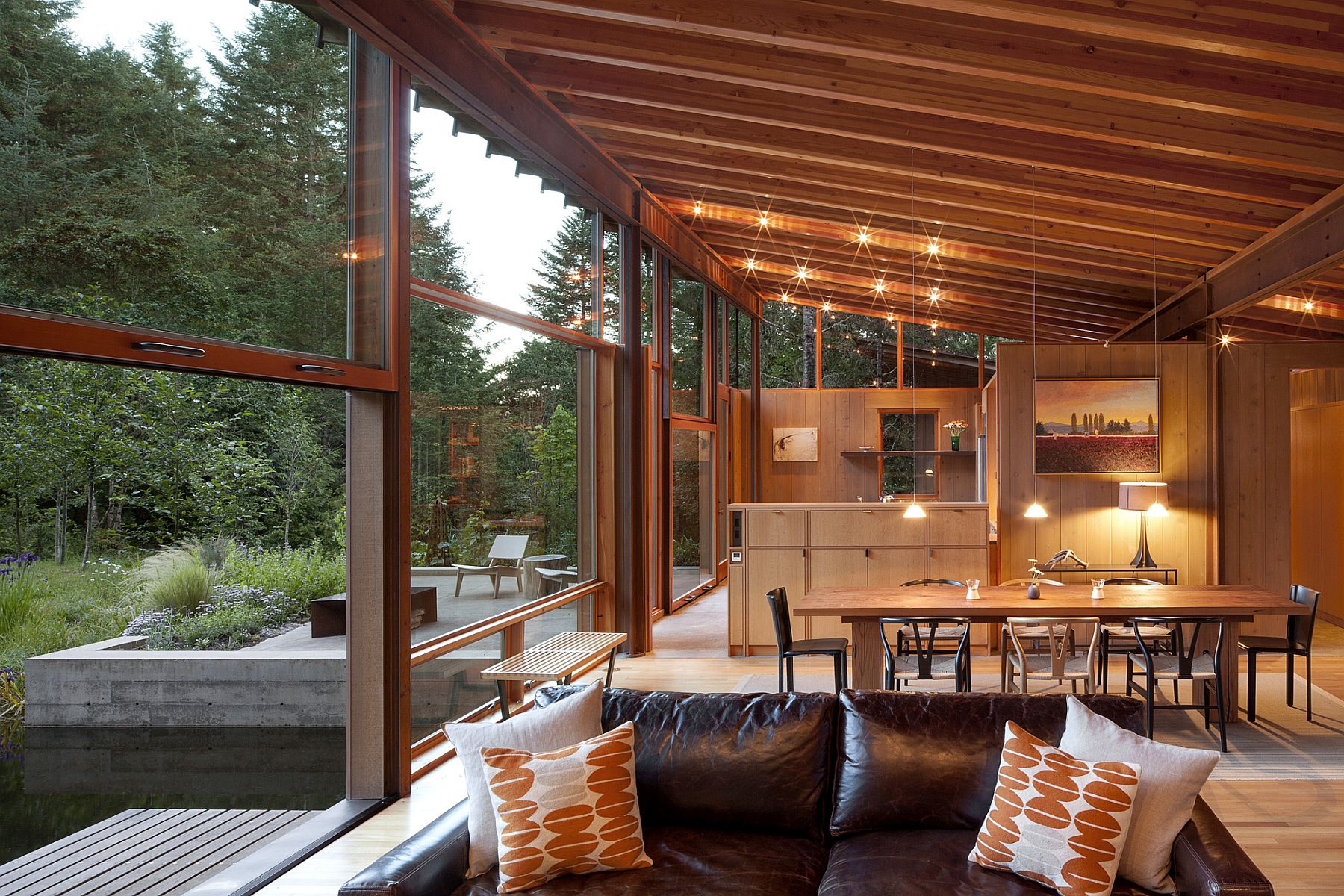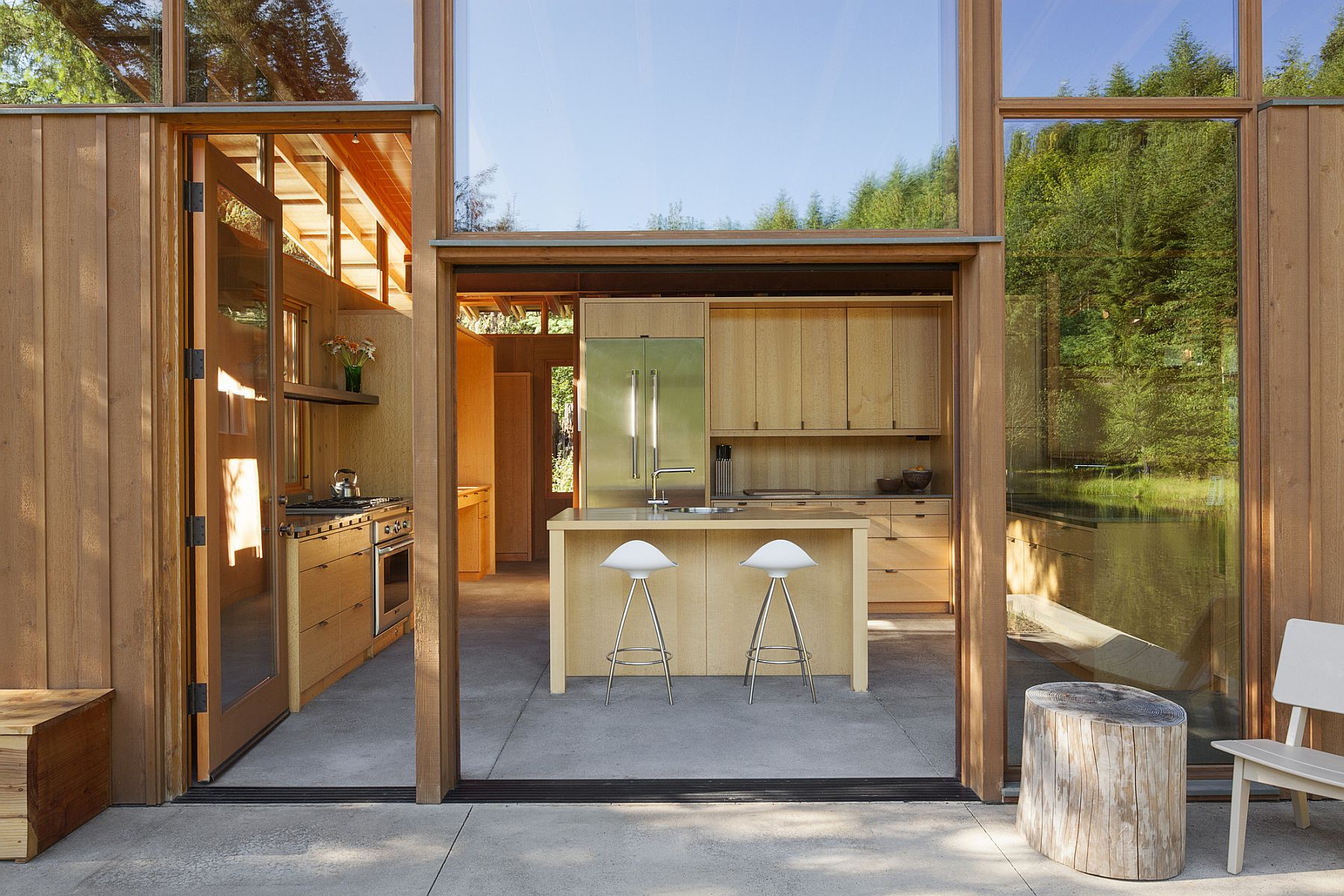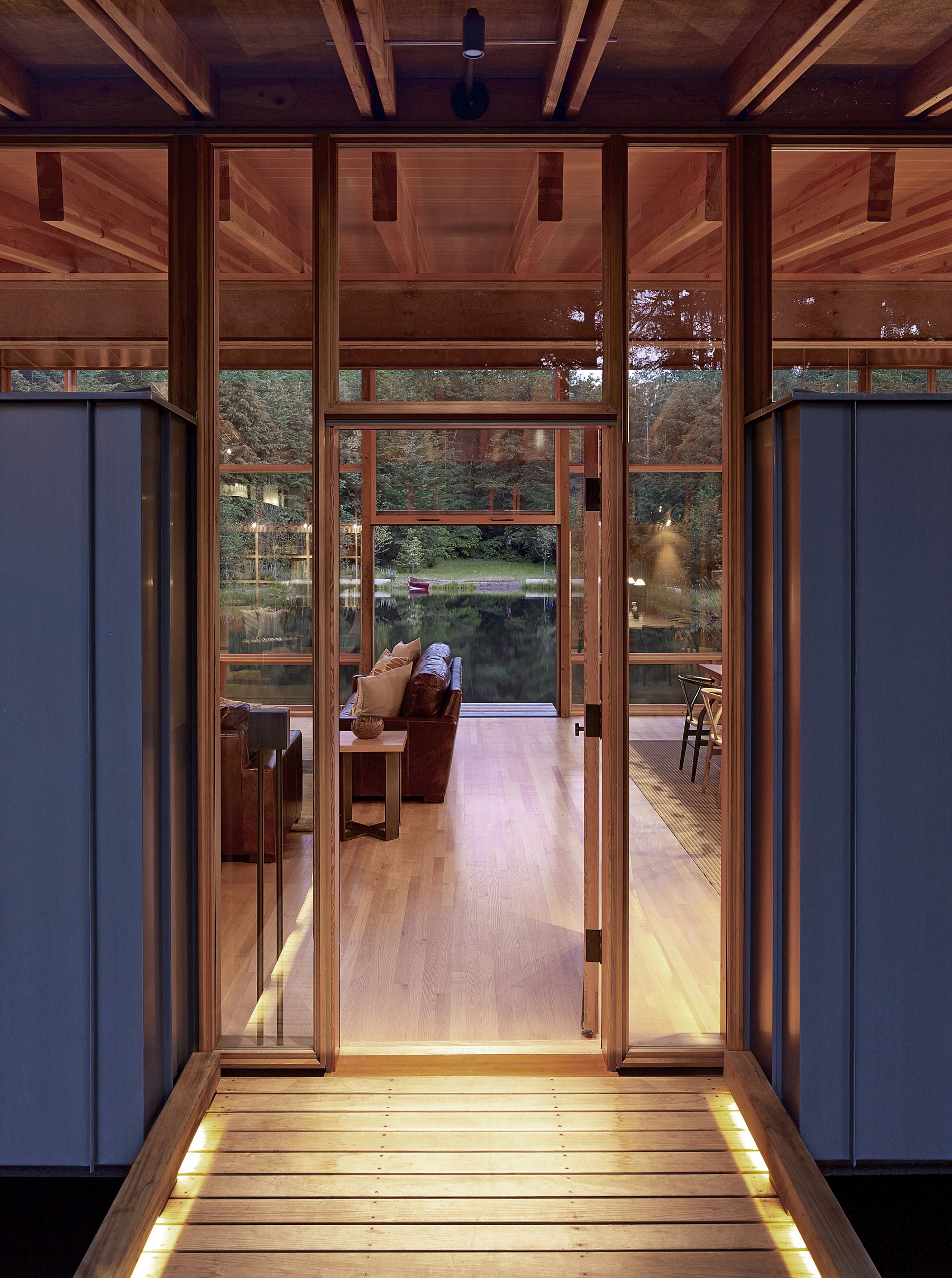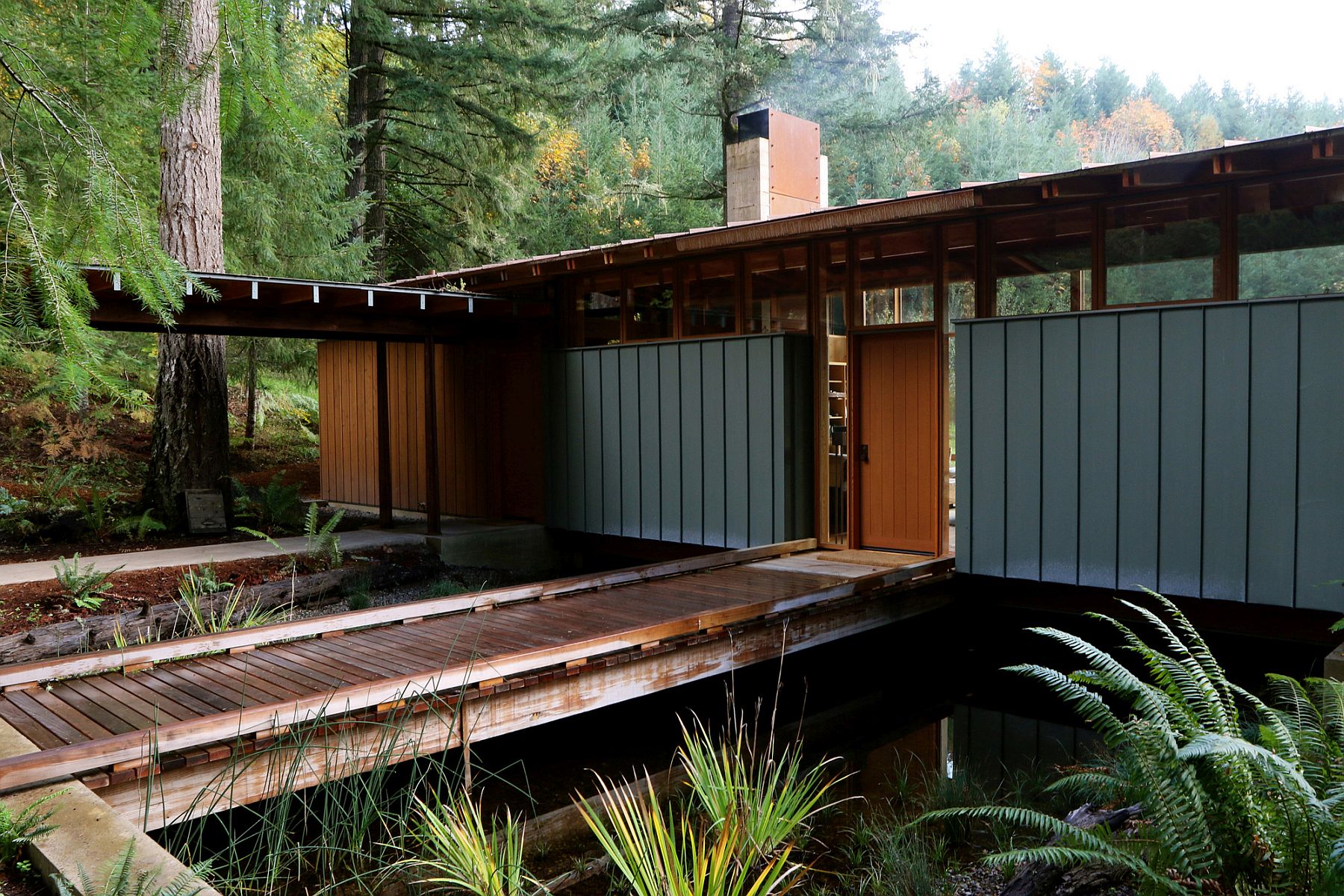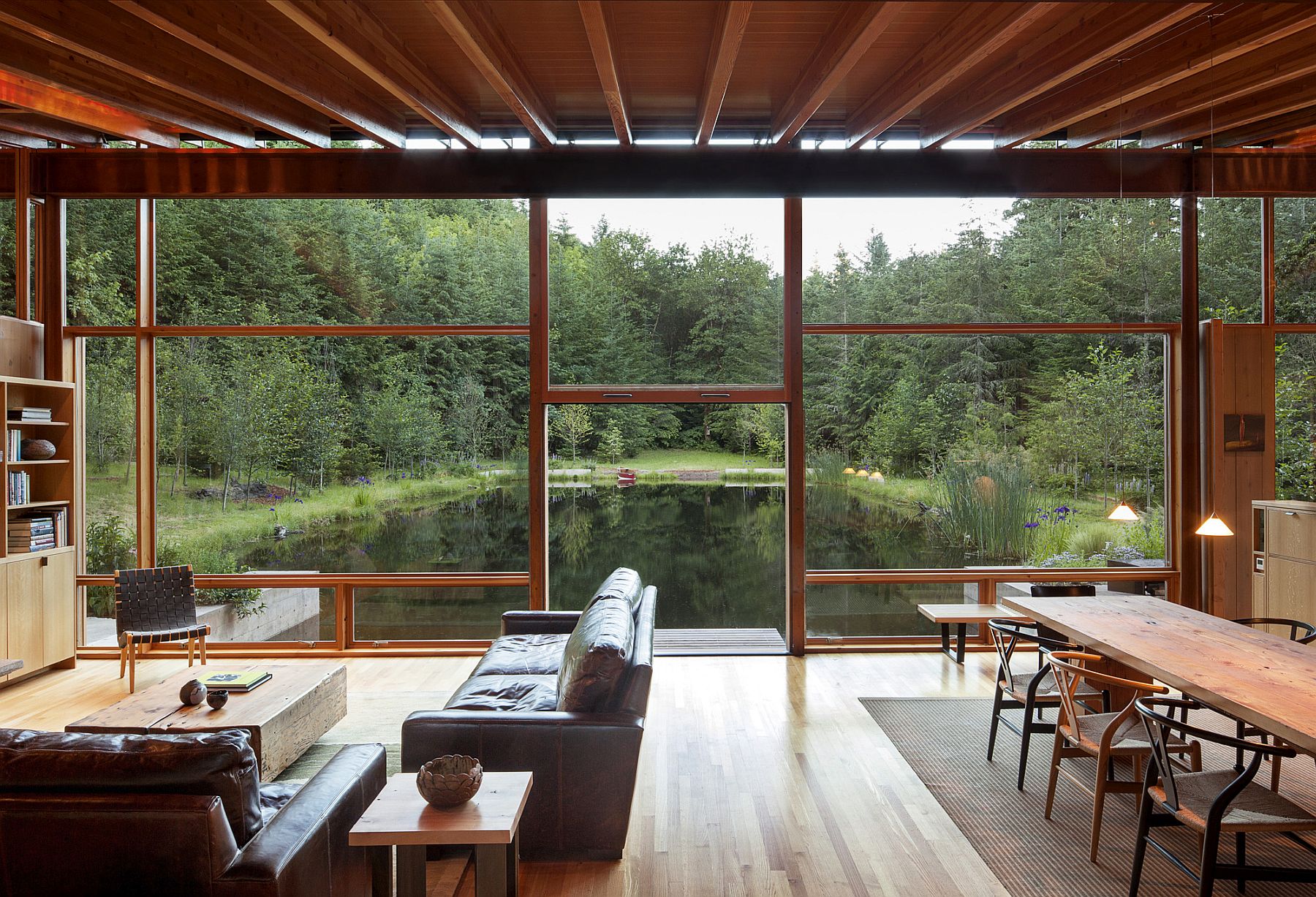 The design of the house also maximizes natural ventilation and the views of the pond, even as smart insulation and radiant heating in the floors creates a comfortable living environment. Crafted to create seamless interaction between man and nature, this charming home is a great example of architecture responding to and accommodating the needs of the landscape. [Photography: Jeremy Bittermann]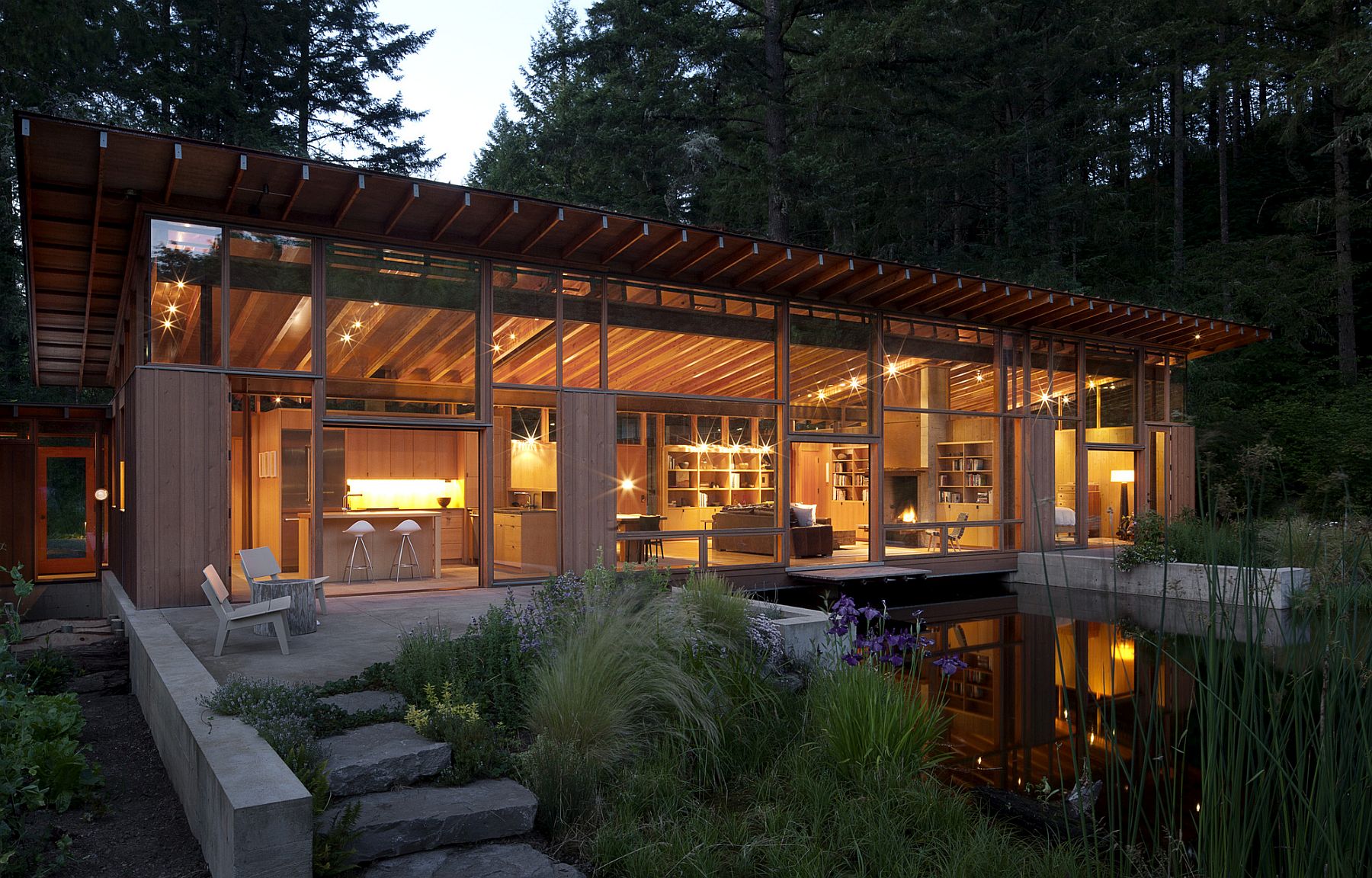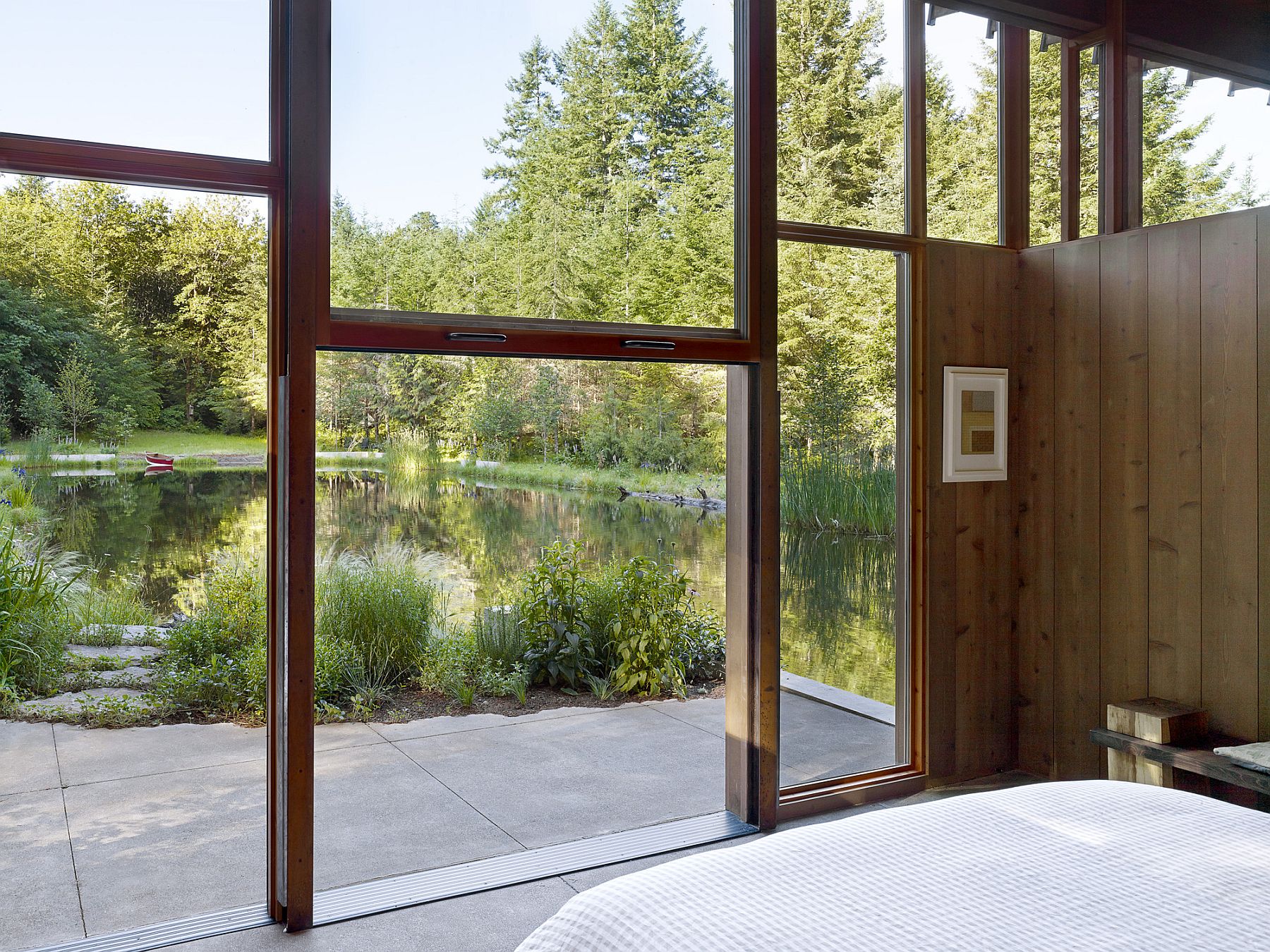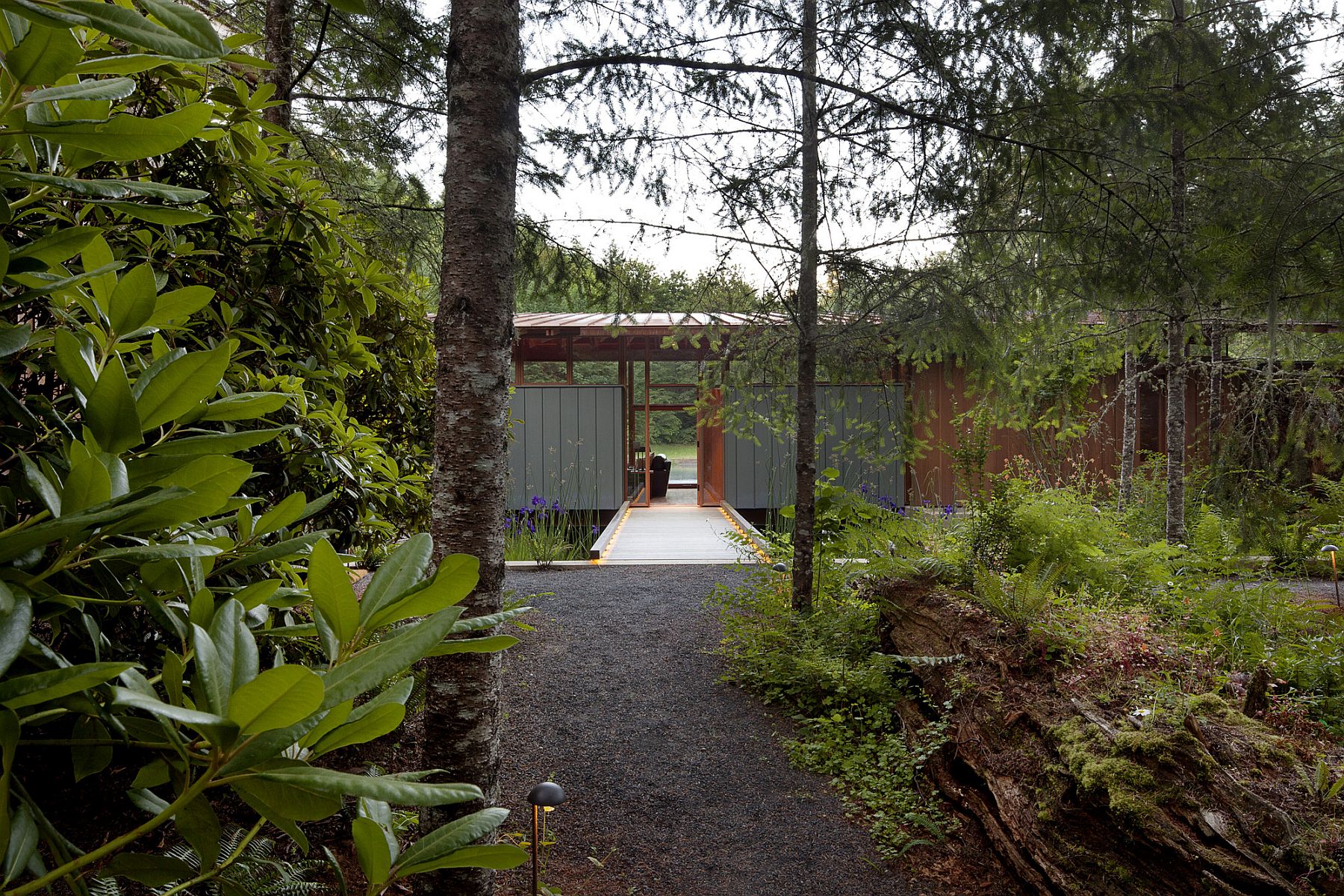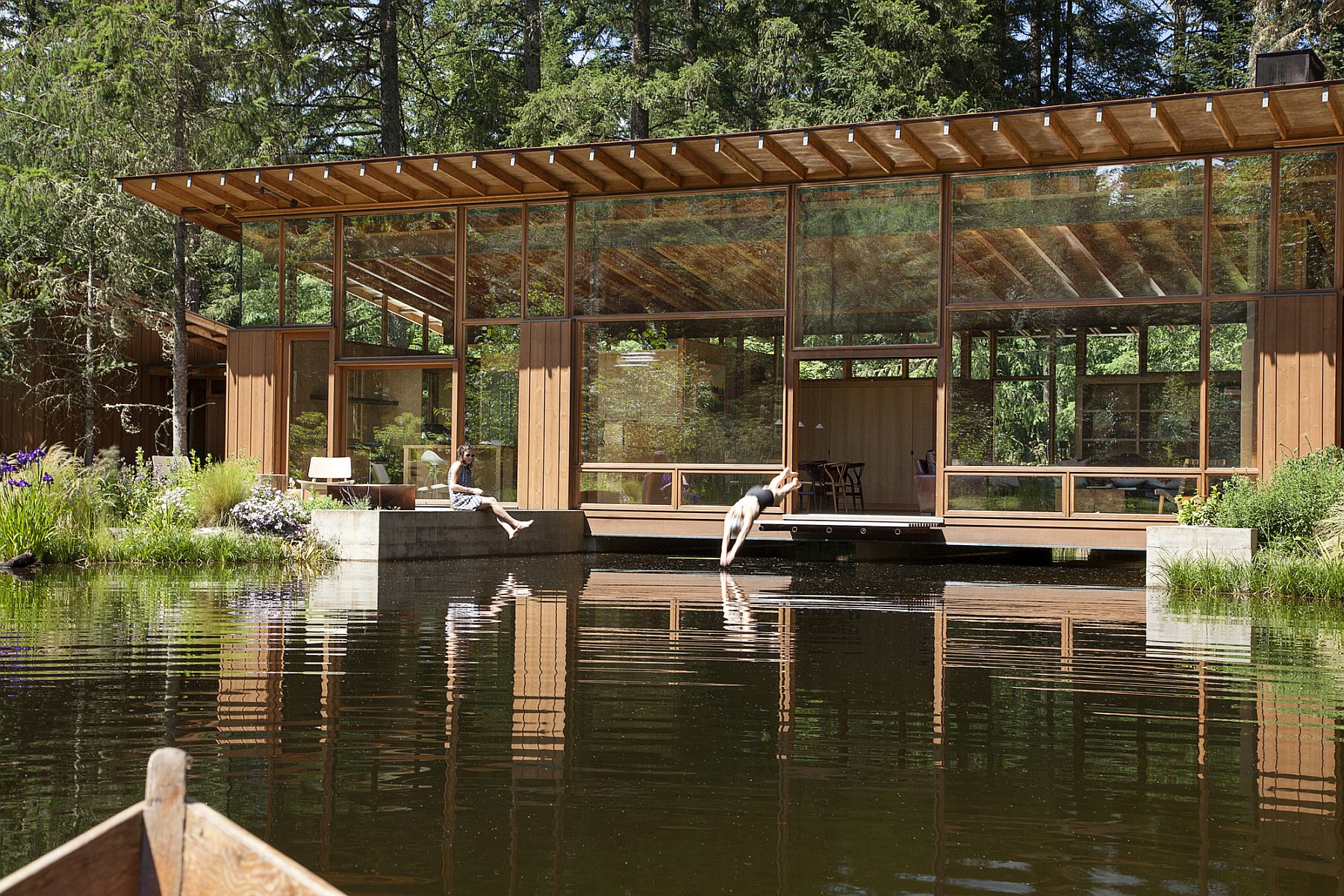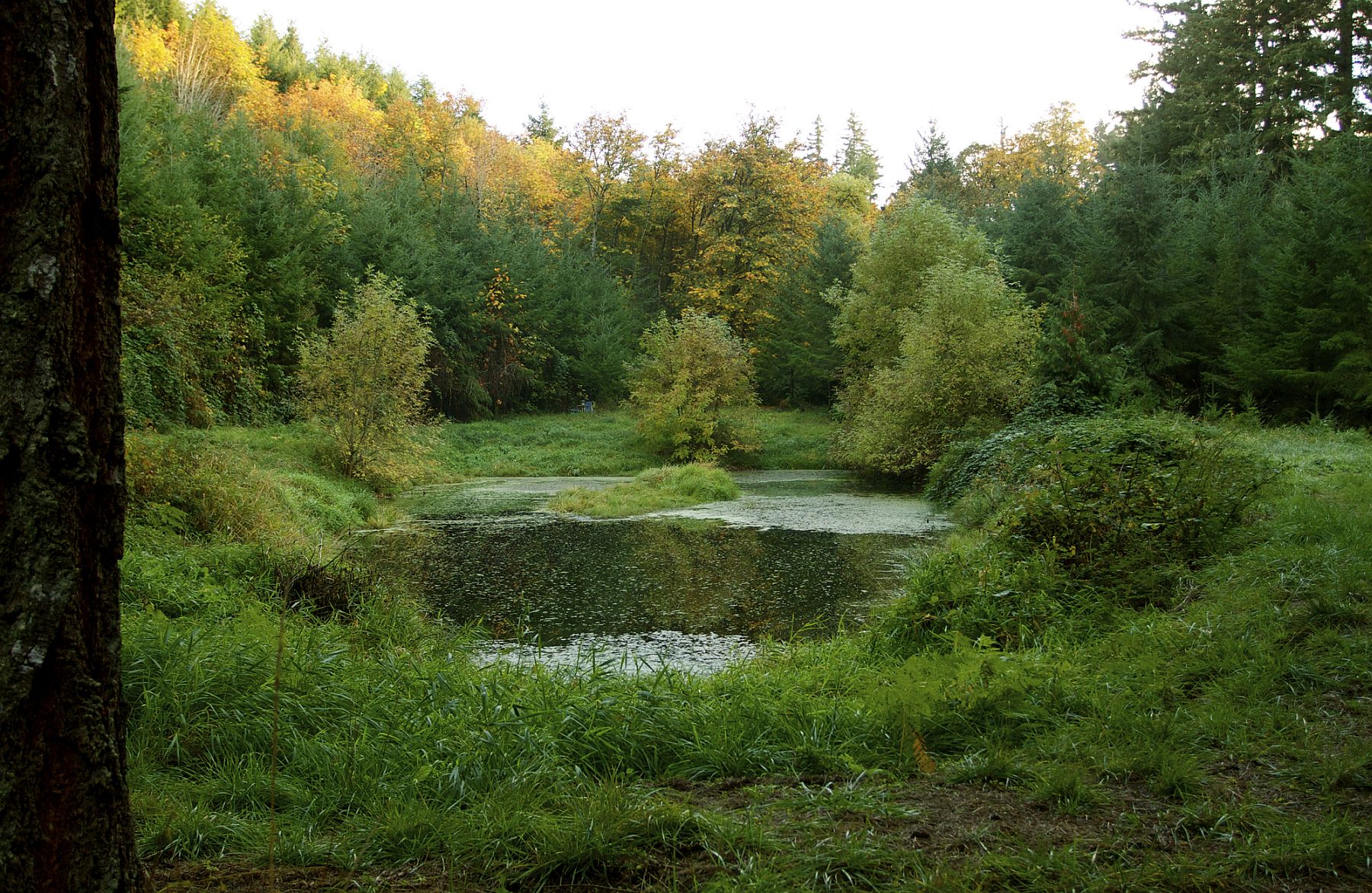 You're reading Newberg Residence: Exotic Green Escape Built Around a Man-Made Pond, originally posted on Decoist. If you enjoyed this post, be sure to follow Decoist on Twitter, Facebook and Pinterest.