Exciting new things have landed in my shop! If you follow me on Instagram you may have already been seeing peeks of the new product I've been designing and recently had back from print. I always love escaping the screen and general to do lists and setting aside a few creative days to get my inks and paints out and go crazy with the brushes & usually my clothes as a bi product. Weirdly I come up with a lot of my ideas when I'm swimming on Wednesday mornings which makes me think I should be expensing that activity! Normally I fill my work space with a forest's worth of paper (don't panic, I recycle) and then come back a day later to cut through the clutter and pick out the best bits that could be turned into something great! There's a mixture of illustrations and brush lettering with some fun and quirky sentiments which I hope you lovely people will enjoy.
My favourites are probably my 'Cacti Killer' print and notebook which are both inspired by my complete and utter failed attempts at keeping anything green alive, EVEN cacti! I know there are other's of you out there that have the same issue, I feel your pain.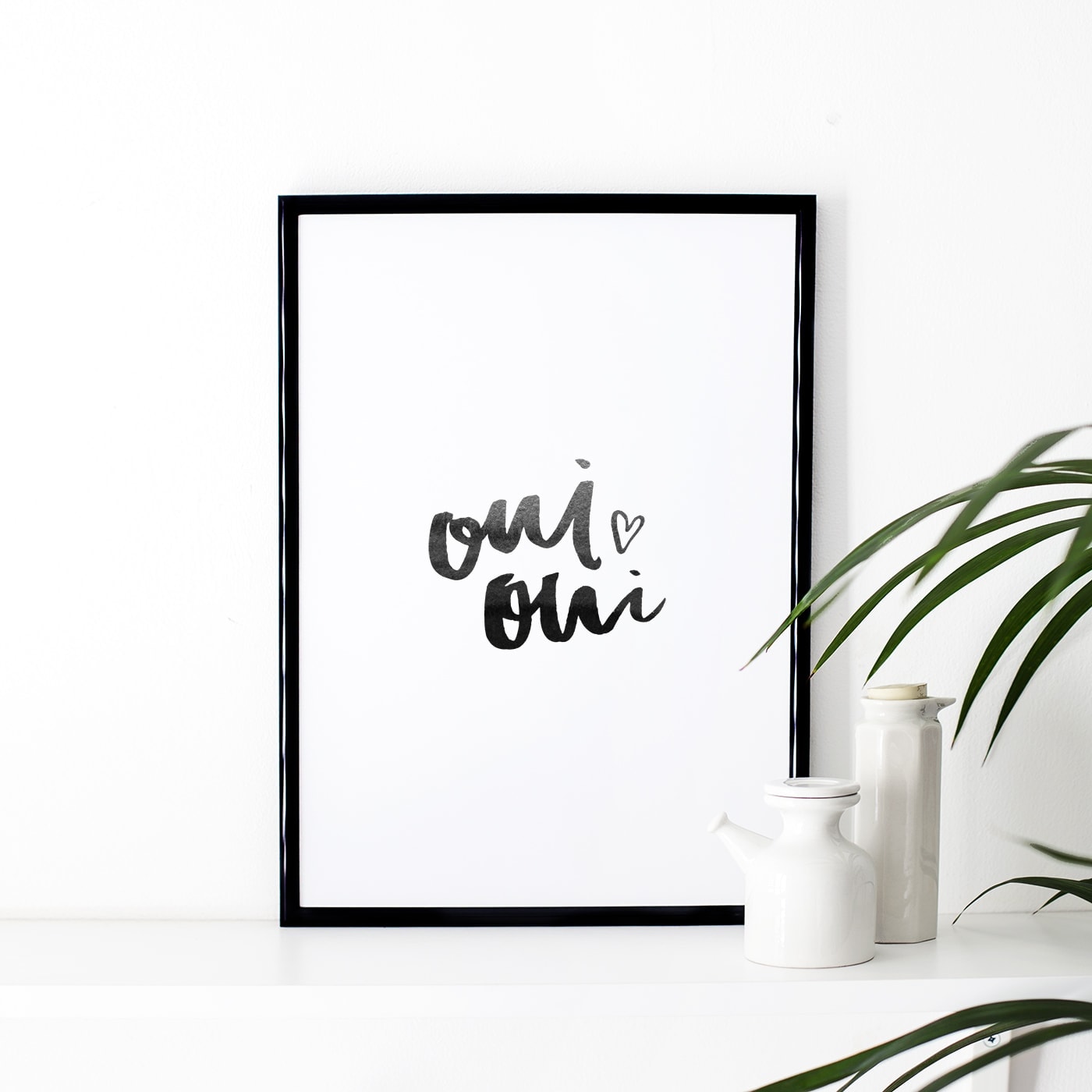 I've also recently been making customised art prints as gifts for all my friends having babies and then it occurred to me that I should include them in my shop. I can be tricky thinking of something really personal to send to celebrate a new arrival, particularly knowing that the couple will receive a million and one toys and miniature outfits they'll grow out of in a second. This design comes in blue or pink and is personalised with the baby's name and birth date, a nice momento to hang in the nursery and keep for years to come.
Finally my new Christmas cards are finally available to buy. I'll be adding my designs from previous years too but for now these are the newbies, created after a fair few people asked if I would be doing any more Christian cards. Admittedly it can be hard to find design led cards that include the real message of Christmas. Each of these have the corresponding verse on the back and the packs come in a set of 8 with two of each design and white, ribbed envelopes. A perfect way share the real love of Jesus through the festive season! There are limited number on these so get in quick.
I also wanted to announce some upcoming dates where you can come and see me in person along with my paper wares. Sometimes it really helps to see things up close before you by. I will be selling this weekend at Renegade London and I'm very excited to be there along with so many talented designer makers. Do pop by either on Saturday 5th or Sunday 6th 11am-6pm and get super organised by grabbing some Christmas gifts that you can't find on the high street. I'll be selling my limited run of iphone 6 cases which are not yet on the website so come and get yours before they run out. If all goes well they'll be making their way into The Lovely Drawer Shop afterwards.
To add to that I'll also be selling at the 91 Magazine Pop Up Event in West Elm, a celebration of the up and coming release of the Autumn / Winter issue. There will be other sellers along with lots of creative workshops for you to try! Come say 'hi' amidst the beautiful West Elm products. I'll be there from Thursday 17th – Saturday 19th.